Before the days of Apple Watches or Smartwatches, we had the pocket watch a long time ago. You might be thinking about collecting these timeless timepieces, or maybe you're looking to sell a pocket watch you've stumbled upon in your home or inheritance. Regardless, there are so many elements to a pocket watch that you need to know before going anywhere.
In this article, we're going to explore all the ins and outs of how to identify and value an antique pocket watch. So let's not waste any more time!
The History of Pocket Watches
It was first introduced in 1510 by German watchmaker Peter Henlein. They demanded respect in their elegant displays. Presented on a chain, with a metallic casing and crystal display. Henlein took advantage of advancements in mainsprings and set out to design a smaller watch that until now was impossible.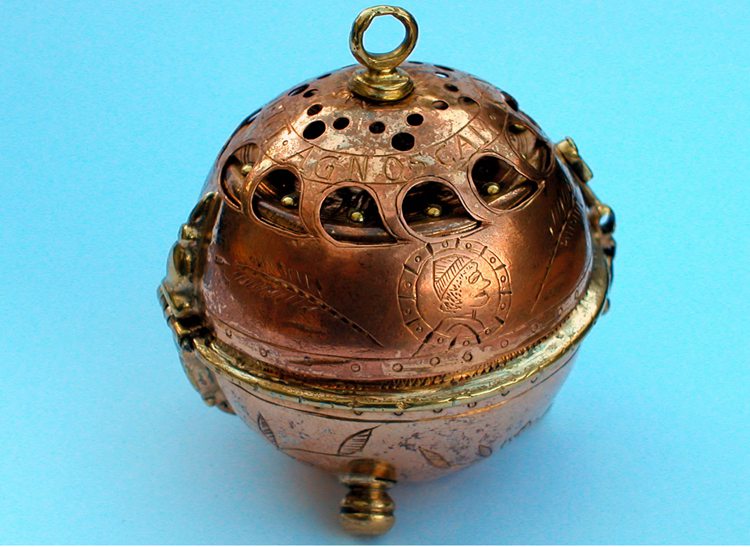 The first iterations of pocket watches were more like boxy pendants worn around the neck. It took a moment for them to become pocket-friendly, and after a 17th-century redesign, they became just that.
Types of Antique Pocket Watches
To distinguish between the various types of pocket watches, you need to pay special attention to their watch dial, also known as the face, and the case, usually glass or crystal.
Hunter
A hunter case pocket watch featured a spring-hinged metal cover that mirrored the watch itself and acted as a door.
Demi-hunter
A demi-hunter is like a regular hunter pocket watch; however, it also features a small window that allows you to catch a glimpse of the time without opening the cover. This was a very popular style in Europe.
Military
Throughout the 1800s and the early days of the 1900s, a pocket watch was a standard issue for soldiers. Of course, it depended on the region, but soldiers were forced to carry around the pocket watches in most cases.
Open-face
An open-face pocket watch features no cover whatsoever, leaving the glass/crystal open to potential damage.
Pair-cased
A pair-cased pocket watch is an open-faced timepiece set inside a hunter introduced in the 18th century. To wind the clock, remove the inner case and replace it with the outer case for protection.
Railroad
As the railroads started becoming more present in the U.S., the railroad pocket watch became a part of that world. These antique pocket watches are usually.
Wristwatch Conversion
This is a tricky element to antique pocket watches because they're not traditional pocket watches. As the name suggests, a wristwatch conversion is a wristwatch that's been converted into a pocket watch. Of course, most intense collectors will argue against such alterations. Others looking to actually use an antique pocket watch might find this be an appealing alternative.
Materials Used to Make Antique Watches
To distinguish between the various types of pocket watches, you need to pay special attention to their watch dial, also known as the face, and the case, usually glass or crystal.
Gold and Silver
If you're looking for a pocket watch that has the most value, you're looking for a pocket watch that's made using gold or silver. These materials were the most expensive and, for a long time, were the only used materials when it came to crafting timepieces.
As a result of their price tag, only the wealthy purchased such timepieces. Furthermore, a reasonable amount of pocket watches were produced using this material, meaning they hold exceptional value over their counterparts using cheaper, more accessible materials.
Stainless Steel
When stainless steel grew in popularity and became more readily available, pocket watch manufacturers embraced this cheaper material. Opening up to the middle class and being able to sell the watches to a whole new market proved lucrative. However, now there are so many old stainless steel pocket watches around, which can be confusing when looking for an antique pocket watch.
Brass and Nickel
Another step down from the already accessible stainless steel was the use of brass and nickel to craft very basic pocket watches for middle to lower-class members of society. Unfortunately, these pocket watches will carry the least value due to the abundant resources that made them cheap to produce back then and challenging to appreciate value ever since.
Popular Pocket Watch Brands
Several brands became staples in the pocket watch market, and their watches have become synonymous with elegance. As a result, they're some of the pocket watch brands people are most on the lookout for.
Rolex Pocket Watch
Rolex was established in 1905 as Wilsdorf & Davis before rebranding in 1908 to the name we know today. For more than a century Rolex has become a key player in the watch market and in 2018 was listed as one of the most valuable brands in the world at number 71st.
Founded in 1832, Longines is one of the oldest watchmakers in existence. This Switzerland-based company has all their watches have a winged hourglass logo engraved into the movements. In addition, the Longlines name is featured on the dial. For an antique Longines, you can get anywhere between $500 and $5000.
Founded in 1911, Ebel is a Swiss-based company known specifically for having watches that featured high-end designs, beautiful construction, and were exceptionally functional. Some of Ebel's watches can go for upwards of $2,100.
Smiths
Founded in 1851, Smiths were dominant in the military and pocked watch scenes back in their day. Each watch featured the S. Smith signature proudly and prominently.
Tissot is a collector's favorite. Established in 1853, this swiss based watchmaker is best known for its affordable swiss watches.
Omega
Established in 1948, this swiss-watch company is known for its stunningly designed watches. Omega watches can fetch a pretty penny on the market.
Established in 1850, Waltham Watch Company always sought to be the mass producer of watches, and this set them apart from competitors who hadn't embraced the idea of mass production. As a result of this ethos, their watches today only really fetch between $150 and $500.
Elgin
Originally known as the National Watch Company, Elgin was founded in 1864. The American watch company specializes in mid-range watches.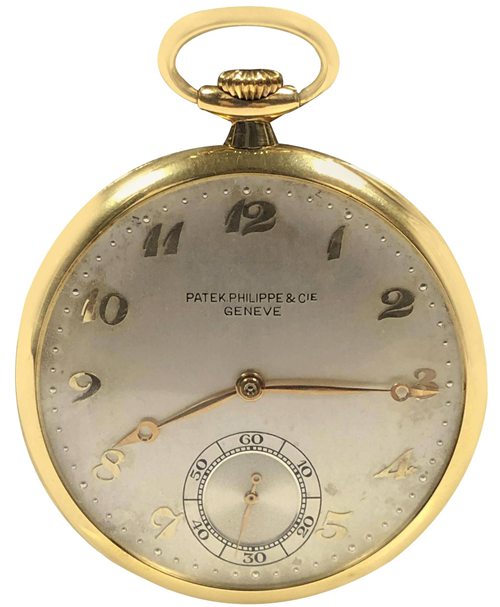 Patek Phillippe was established in 1844 by Patek while on a trip to Paris. He was the inventor of a pocket watch that didn't need a winding key.
Some of the best antique pocket watch brands include the likes of Ebel, Waltham, Patek Phillipe, Elgin, and Longines. To know if a brand was high-end, look for the name or logo to be included clearly on the watch face; a high-end brand wants it to be known that the product is theirs.
Pocket Watch Movements
When we talk about movement, we're talking about the intricate sets of mechanisms that work to keep the watch functioning. Considering there are many movements found in pocket watches, it's important to understand how each winds and sets the timepiece in various ways.
● Key-wind, key set: between the 1600s and the 1800s, these were extremely popular. This required a special key that wound and set the pocket watch.
● Stem-wind, stem set; Populirized and commercialized roughly around the 1850s. This movement meant no 'special keys' were required, and instead, you used a stem in order to wind and set your pocket watch.
● Stem-wind, lever set; railroad pocket watches adopted this movement in the 1900s. Through the opening of the dial cover, you gained access to a setting lever to wind and set the pocket watch.
● Stem-wind, pin-set; A more modern take it to press down the pin, twist the stem, and set the pocket watch this way before releasing the pin when complete.
● Jeweled; the movement was prevalent in the high-end pocket watches throughout history. This movement reduces friction within the pocket watch, but be warned, most of these jewels are fake. Don't take the mentioning or inclusion of jewels as the be-all and end-all.
Things to Look For
Here are some of the significant elements of a watches aesthetics that you need to keep an eye out for when considering its value;
Condition
A watch that's in great condition is worth more than a watch that's seen better days. This goes beyond the watch's aesthetics and extends to the original movement pieces found within the casing. Replaced, newer parts, while they help the watch function, devalue the piece as it loses some of that antique status.
Rarity
Back in the day, pocket watches weren't mass-produced. Instead, time was taken in crafting most of these extravagant timepieces. As a result, that means only a certain number of models were made. Therefore, the rarer the pocket watch, the more valuable it becomes.
Brand
It shouldn't be a surprise that brand names carry power and, as a result, influence the overall value of an antique pocket watch. Certain brands, especially ones around closest to when pocket watches were first introduced, will have the most value compared to later brands that popped up in the 20th century.
Movement
The intricate moving materials once found in watches were what made them so unique. Pieces such as diamond end-stones, embellished plates, jewel settings, and more were just some of the finer details found in these iconic timepieces.
Adjustments
How many calibrations a watch has to keep it running regardless of its holding position will significantly add to its overall value.
Watch Case Materials
Certain materials are worth more than others; it's simply a fact. Stainless steel is the most commonly used material and is low in value. However, many pocket watches featured solid gold as their case material of choice.
Elaborate Case
Watch cases that feature enameled painted, precious gem heavy or gold designs will carry more value than plain cases.
Heavyweight
If the watch you're valuing is heavy, then it's worth further investigation. A heavyweight watch either features a case made from gold or has a sophisticated movement.
Jewel Count
This should seem fairly obvious, but the more jewels present in the watch, the more valuable it is. Most pocket watches have very small man-made rubies in the mechanisms that minimize friction but don't have any actual value.
How Much are Antique Pocket Watches Worth
The earliest antique pocket watches will hold more value as they were crafted during a time when mass production wasn't even an option. Therefore, these handcrafted timepieces had more intricate details, were made in smaller batches, and often featured exceptional material use. For example, gold and silver were predominantly used in early timepieces.
As time went on, stainless steel became more readily available, and as a result, pocket watches became more mainstream. They made their way into the pockets of the middle class, who were now offered a more affordable version of what was once a status symbol. While this was great, it also means that the market flooded with pocket watches.
When we look today for antique pocket watches, we've got to be keenly aware that stainless steel pocket watches are less valuable. However, an important note is that any Swiss brand of pocket watch carries the most value.
Series Numbers
Suppose you're looking at pocket watches manufactured in the U.S. In that case, you can search the serial number found on the case, movement, or inner workings to identify further information on the pocket watch. However, this can prove tricky, considering each part of the watch could have come from a different place.
Search databases like PM Time Piece or Pocket Watch Database. This will help you identify every detail known about the watch you're looking to sell or acquire.
Final Thoughts
Pocket watches have in no way lost their charm and appeal. Now considered antiques, it's clear society has moved on to focusing only on watches you wear around your wrist and not in your pockets. Unless Apple is working on the iPocketWatch, I won't put money on them making a full-scale comeback.
Now that you have a complete understanding of pocket watches, it's time to go out there and figure this out for yourself. Whether you're selling or buying, you now have all the information you need, with endless avenues to expand on it further.