Antique German porcelain has always been a collectors' favorite. It has a rich history, elaborate patterns, and, most importantly, many admirers. There are some excellent examples of rare German antiques on the market. However, being amply informed is the only way to identify them correctly.
As with all valuables, spotting the best porcelain pieces is no easy task. I've developed this guide to ensure you have all the relevant information available to you in one place. Read on!
A History of German China:
German Made Antique China:
Some new collectors assume that "China" likely means that a piece is of Chinese or Japanese origin. This is not always true.
The term "China" has more colloquial appeal and is used interchangeably with "Porcelain." Some of the finest porcelain in Europe has been produced by West German companies.
What is Porcelain and Where Does it Come From?
Porcelain is a tricky material. Its definition can differ depending on where it's being evaluated. The country of origin, China, defines porcelain as a type of pottery that "rings" when one strikes it. The Western world, however, categorizes Porcelain based on its opacity. Generally, the material is considered porcelain if it's white and translucent against the light.
Both definitions are vague and shouldn't be the ultimate test for the integrity of China. The best practice is to look at the chemical composition. True Porcelain is composed of a combination of silica, clay, kaolin, feldspar, and some carefully selected raw materials.
Porcelain, as we know it today, was first produced in China around 581-618 BC–and its composition was a closely guarded secret.
German Porcelain:
As the sought-after material was imported to Europe, its demand increased. Centuries of experimentation eventually bore fruit, and in 1708, the German state of Saxony founded the first porcelain of European origin.
European china was initially not as fine as refined Chinese or Japanese competition, but it was a huge success. Germany officially broke into the porcelain market and commemorated this achievement by setting up the first German porcelain factory, Porcelain Manufactory Meissen.
The Meissen company has since produced countless pieces and is regarded as the most influential German porcelain maker, even today.
Making Hard-Paste Porcelain Fashionable:
The great success of the Meissen porcelain factory gave rise to many new factories in East Germany and production houses in West Germany. The china markets in Europe and America were raging with demand. This demand for china ensured that a new manufacturer could step in and make a mark in the international market. An extensive list of factories was established in the late 18th century, and many existing ceramics companies changed their focus to porcelain. Some of the most influential at the time were:
Porcelain Manufactory Meissen
The Nymphenburg Porcelain Manufactory
The Frankenthal Porcelain Factory
The Royal Porcelain Factory, Berlin (KPM Berlin) and
For anyone interested in a more thorough list of German china brands, check here.
Porcelain Manufactory Meissen:
The Meissen porcelain factory is the oldest German porcelain factory to date. It was established in 1710 after the initial development of hard-paste porcelain in Saxony. Interestingly, it's one of the only manufacturers never to cease production.
German alchemist J.F Bottger was the first to uncover porcelain composition in 1708.
By 1709 he had "perfected" the formula, announced his success to the Royal house, and was set to start production in 1710 under the patronage of Augustus II.
In 1713, Bottger significantly improved his formula and achieved similar results as his foreign competitors. The company hired famous artists to paint china to create more demand for Meissen porcelain. This hand-painted aesthetic proved very fruitful.
A massive part of the success of Meissen is attributed to the painter Johann Gregor Herold. Herold was an expert on the "chinoiserie" pattern–a European reproduction of the designs on Chinese porcelain.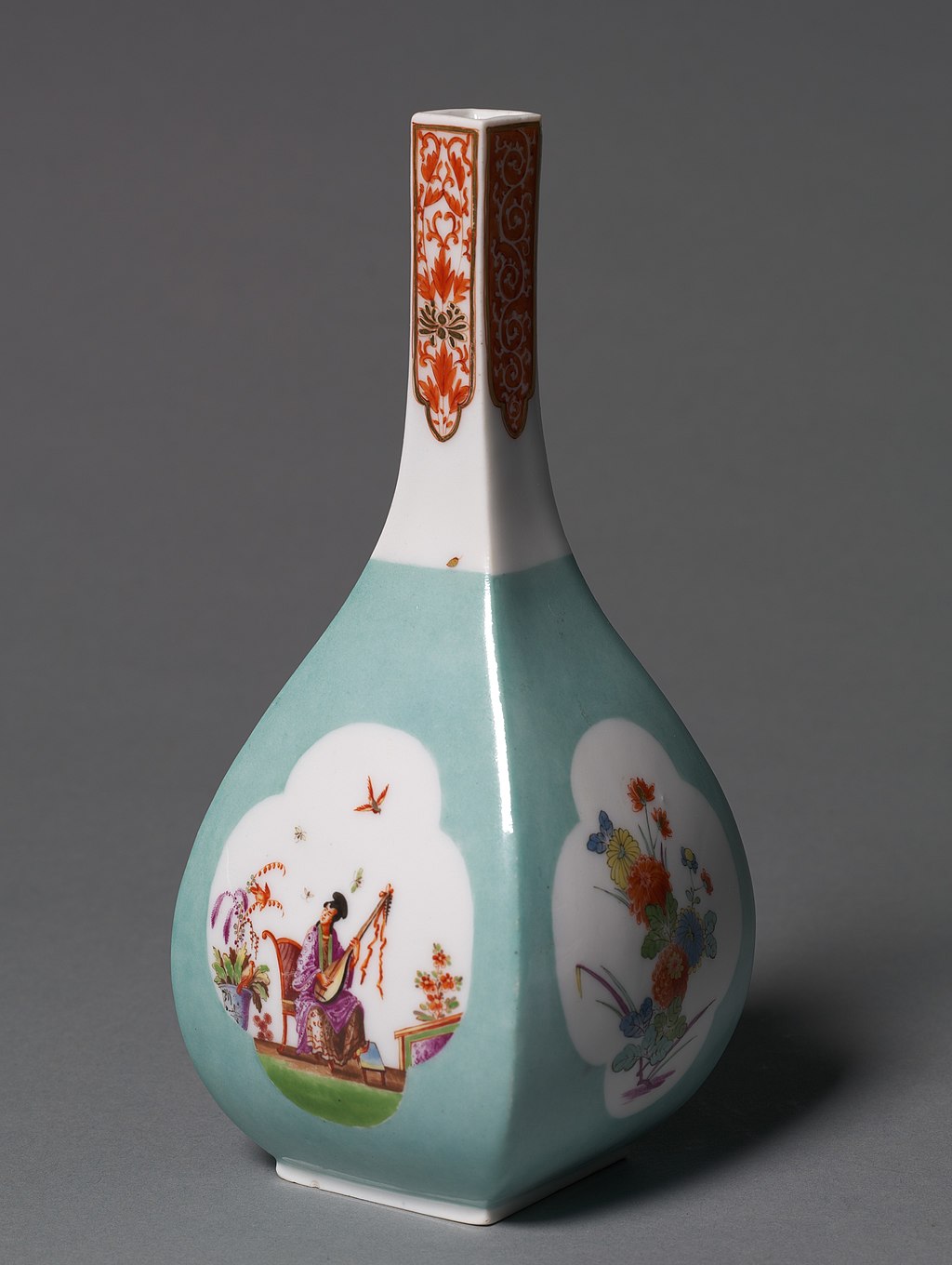 His work atop delicately molded pieces was incredibly well-received by the market and significantly boosted sales. Herold famously introduced the iconic overglaze colors that granted the Meissen porcelain factory its international fame.
The Nymphenburg Porcelain Manufactory:
The Nymphenburg Porcelain Manufactory was established in November 1747 near modern-day Munich. It is one of the oldest and remains one of the few manufacturers where each part is still handmade.
During its initial operational years, the factory produced many products. Their product range included mugs, cups, figurines, vases, tableware, and other accessories. In 1755, the factory was commissioned to produce sets for the Bavarian court – tying into its extraordinary financial success.
The Nymphenburg manufactory eventually relocated to the cavalier house pictured below and has since retained it as its production site.
The Frankenthal Porcelain Factory:
The Frankenthal Porcelain Factory was started as a private venture in 1755 by Karl Hannong, a local china expert.
The company did well in the earlier years but accumulated debts after Hannong passed. In 1761, it had to be sold to the then-Elector, who ultimately brought it an extraordinary success.
Frankenthal produced excellent china in extensive color variations. They were celebrated for their floral painting, dinnerware, and figurines–all of which retained attention to detail that was otherwise attributed to French china.
One of the most notable aspects of the Frankenthal style was its painted mythological scenes and figures, as pictured below:
Even in its relatively short 44 years of operation, Frankenthal made one of the most significant marks in German china history. Frankenthal's porcelain collection is housed in multiple museums worldwide, including the Bavarian National Museum and The Metropolitan Museum of Art.
The Royal Porcelain Factory, Berlin (KPM Berlin):
The Royal Porcelain Factory, KPM Berlin, was inaugurated in 1763 by King Frederick II of Prussia. The King was a great patron of the late Baroque art style and eventually influenced the KPM style.
Some of KPM's most popular forms were table accessories, elaborate figurines, and dinnerware–many of which were ordered by the King himself. Because of its special patronage, KPM's works adorned aristocratic tables across Russia and Europe. Their products illustrated detailed images of the European landscape, hand-painted chiefly in addition to gold adornment.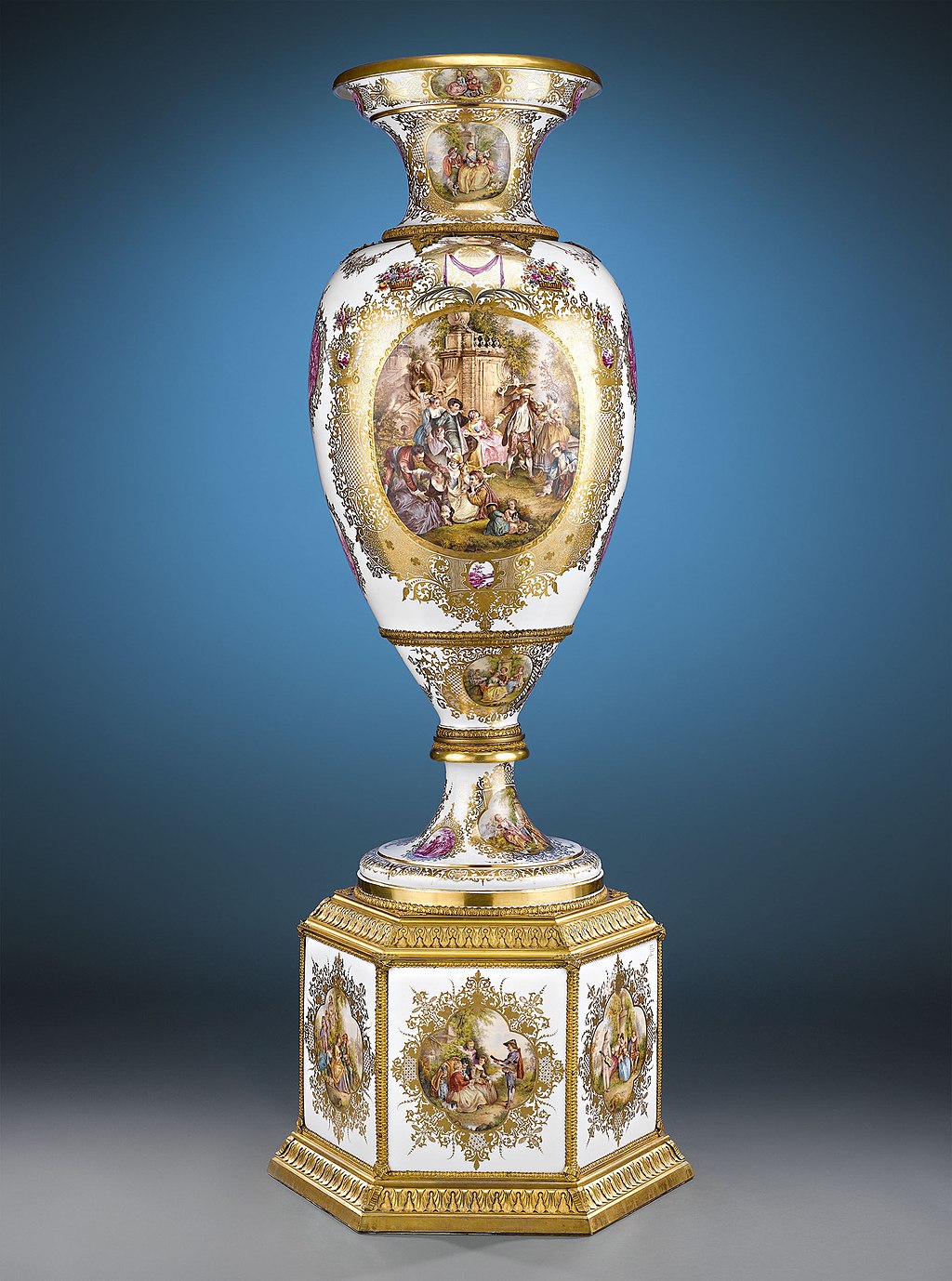 The manufactory prided itself in producing works inspired by first the Rococo style and then Neoclassicism. Some of the finest artists worked on making the KPM dinner services. The most famous of these lines (which are made to date) was the:
Neuzierat
Neuglatt
Neuosier and
Rocaille services.
German China Brands:
German china has not only passed the test of time but continues to be collected and cherished. Distinct designs, plain lines, and expensive glazes make it a crowd favorite. There exist many German china brands that cater to both modern audiences and lovers of an antique piece. Three of the most popular (which I will be elaborating on) are:
Meissen
Furstenberg China
Nymphenburg 1747
It is important to note that there are quite a few manufacturers other than the ones detailed. If you're interested in finding more German porcelain makers, I recommend checking the International Ceramics Directory here. I've also developed a short list of other German china brands here:
Ludwigsburg Porcelain
Ansbach Porcelain
Kloster Veilsdorf Porcelain Factory
Volkstedt Porcelain
Villeroy & Boch
Weimar porcelain
Rosenthal GmbH
Wallendorfer Porzellan
Meissen:
Meissen is the oldest brand of German porcelain to date. They've created an impressive range of products throughout their craft, never compromising quality. Meissen is unarguably responsible for some of the gorgeous antique china pieces, around 980 of which are part of The Met's collection as well!
In 2007, a live auction sale at Christie's titled "A Highly Important Private Collection of Meissen and Continental Porcelain" amassed $4.1 million. The most expensive lot of Meissen antiques (pictured below) sold for an impressive $432,000.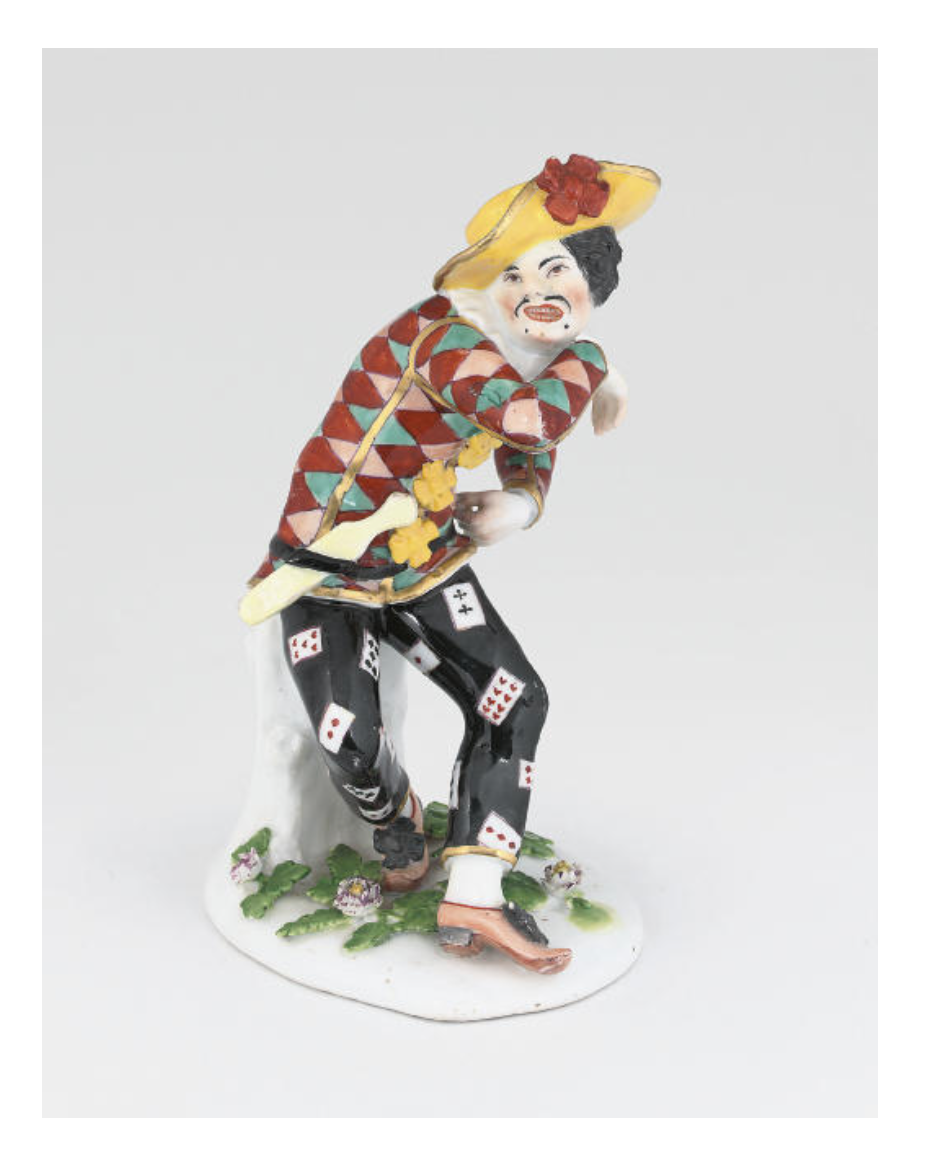 Generally, Meissen pieces are high-valued, and even small antique Meissen pieces can command up to $3,000 or so. For a more detailed price sheet of the 2007 Christie's Meissen auction, visit the auction page.
Furstenberg China:
Furstenberg has been creating china since 1747 and is still one of the top brands. They've introduced multiple lines inspired by French fine arts trends, the Bauhaus movement, Rococo, and contemporary styles.
Although many west German companies changed their marks throughout history (more on that later), Furstenberg is one of the few to have retained theirs since 1753. According to the official website, all Furstenberg porcelain pieces produced in and after 1753 are marked with a blue "F" trademark.
The Furstenberg brand has received multiple awards, including the coveted German Design Award in 2018. Their excellence reflects that they've been producing china for over 275 years, without ceasing production.
Furstenberg antiques, like Meissen pieces, fall primarily in the high-end category. In 2005, this particular Figurine from their 1755 "Commedia Dell'Arte Series" sold for about $116,000 on auction at Christie's: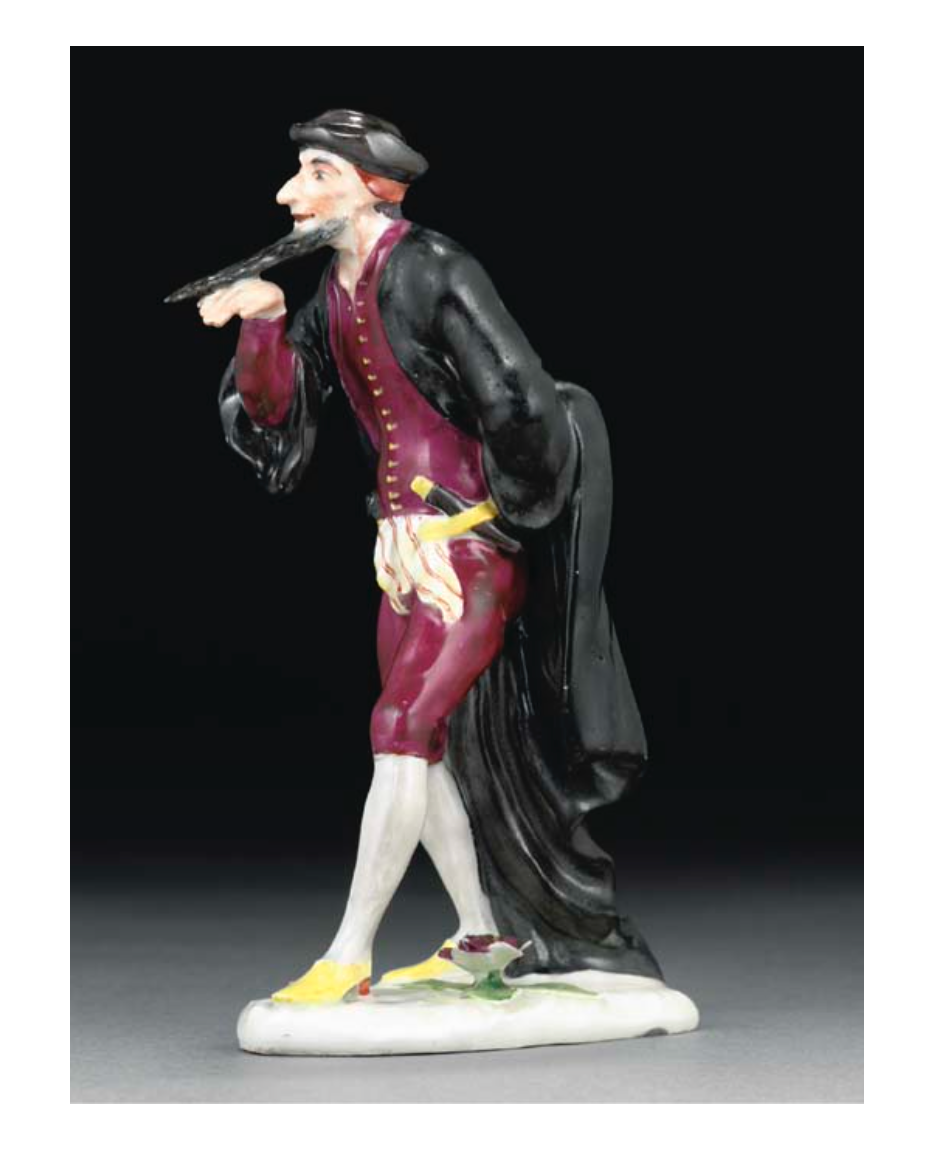 For a general estimate of Furstenberg china value, here's a short list of some lots previously sold on auction: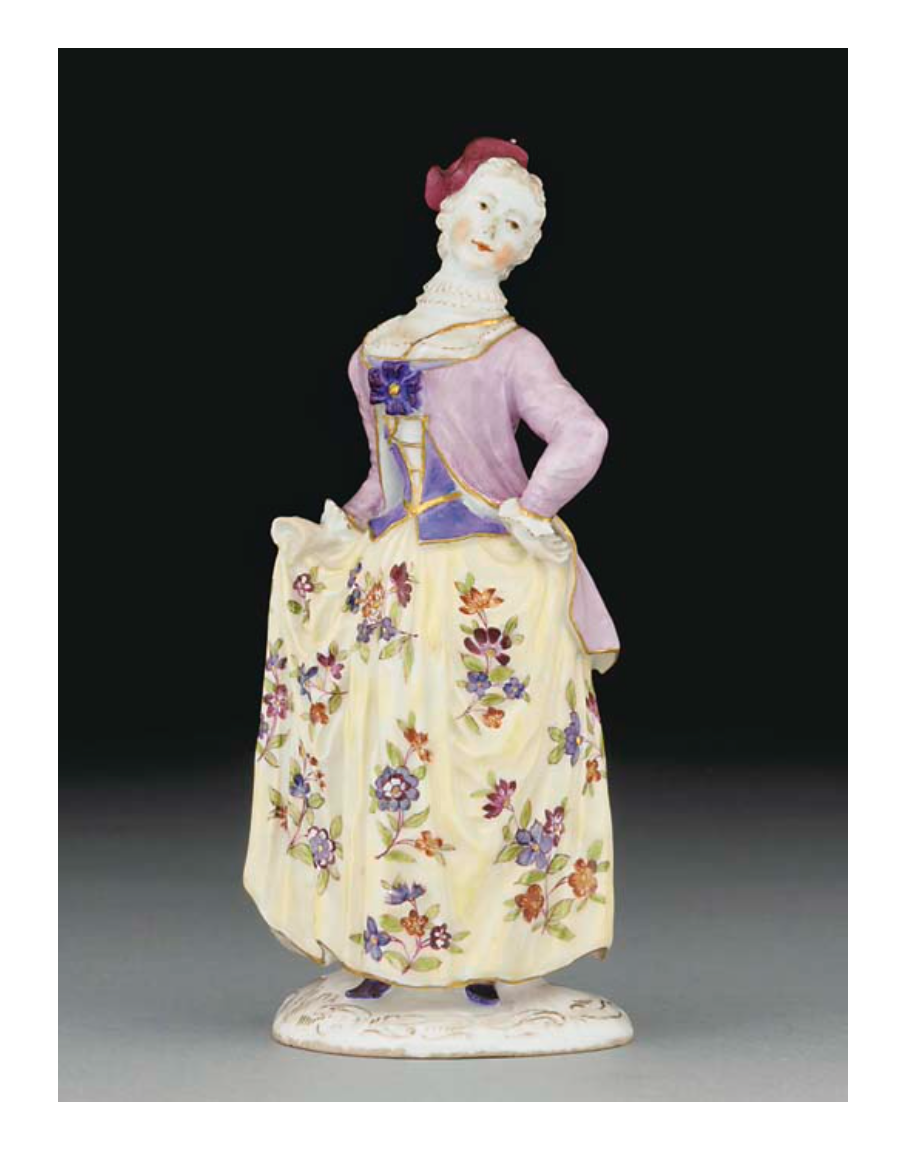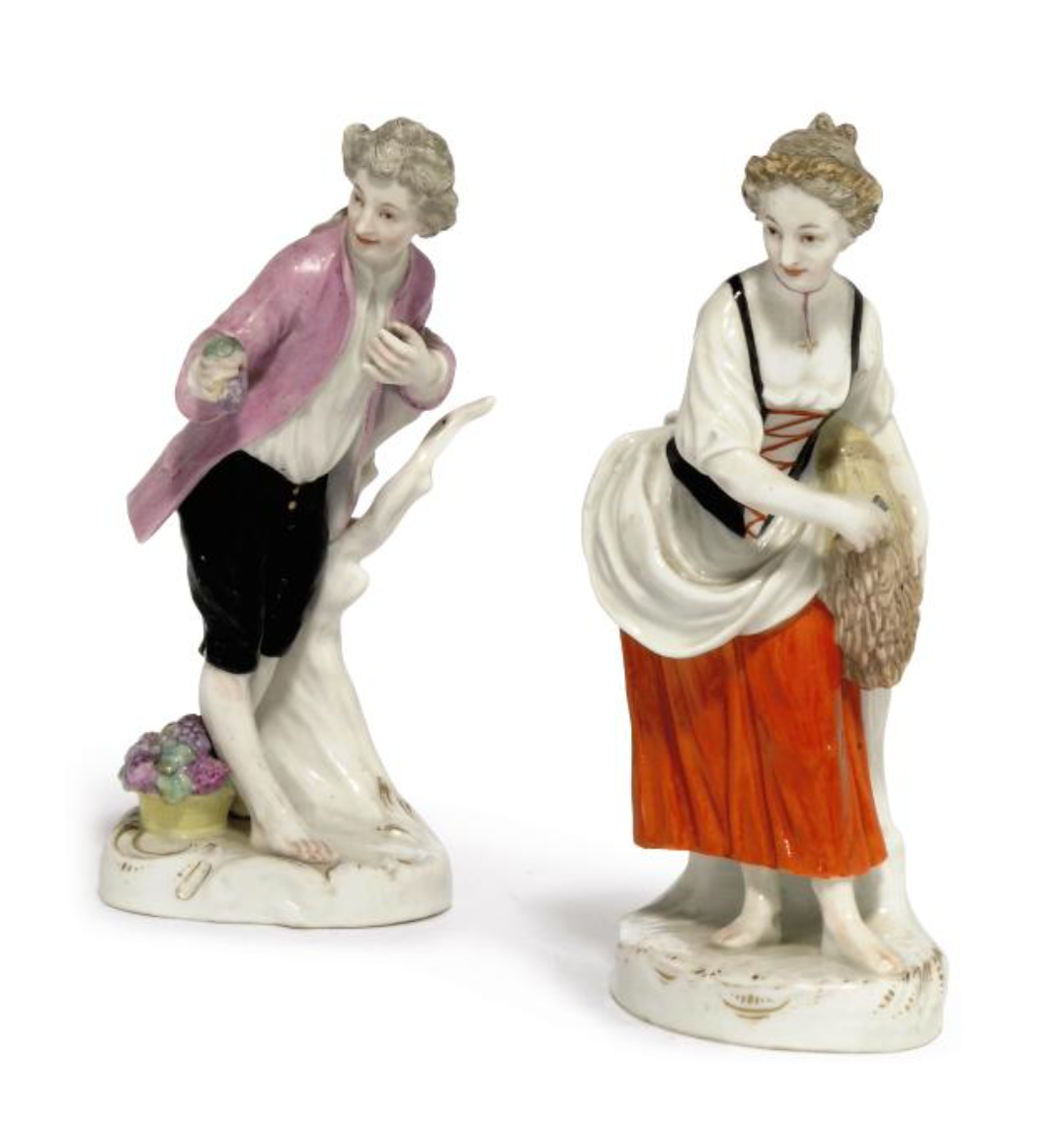 Four Furstenberg Ornithological Plates, 1785, were auctioned for $3,600 in 2006: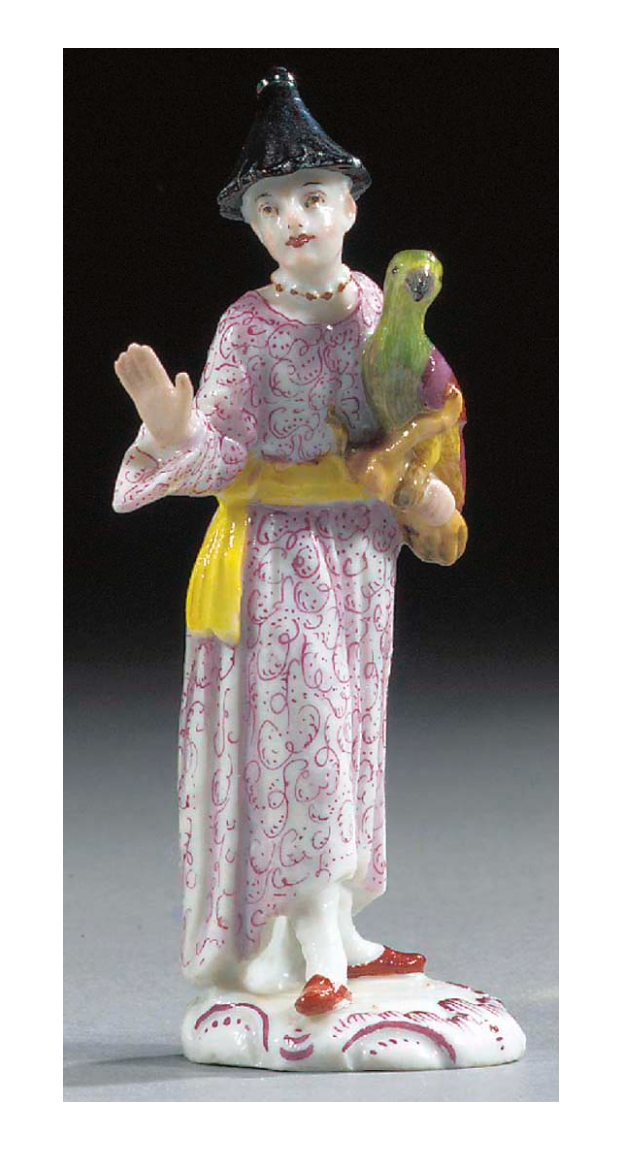 and most recently, this Gold-Mounted Porcelain Snuff-Box and Cover was bought for approximately $7,600 in 2021: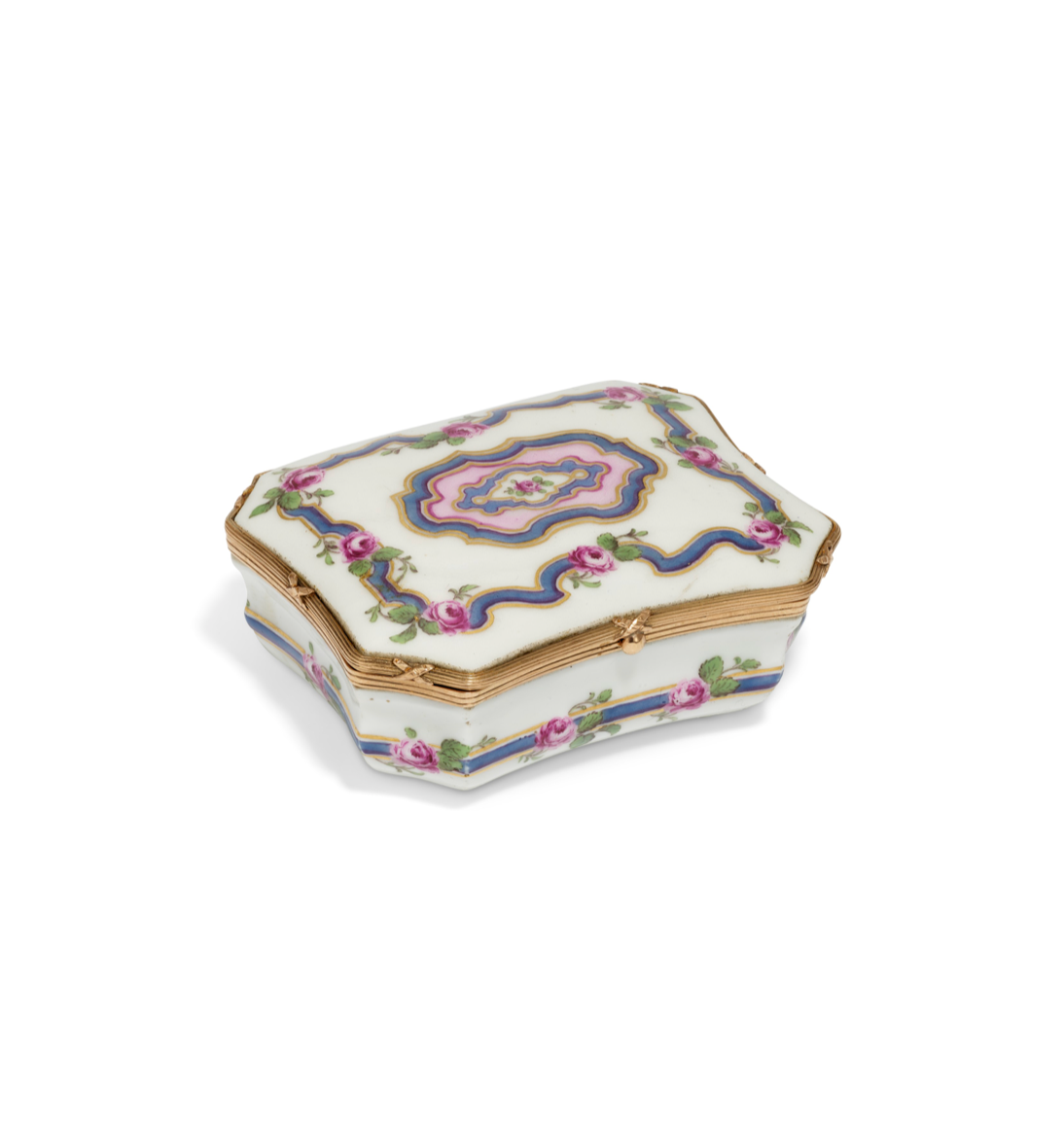 Nymphenburg 1747:
Established in 1747, Nymphenburg is one of the few German china brands that still produce their collections entirely by hand. The company mainly operates on the traditional "master-apprentice" artistic model, and it can take almost 15 years for an apprentice to lay out their detailed motifs. That is the level of craftsmanship Nymphenburg is known for.
One of their most delicate, prominent plates, the "Cumberland" plate, is a visual masterpiece. Since they are known to work without using stencils, it takes approximately three weeks for a master painter to finish a single Cumberland plate.
Depending on the size, a modern Cumberland plate can cost anywhere between $2,900 and $7,800 for a 16 cm plate and 31.5 cm plate, respectively. Check out some of the plates currently on sale for an accurate price assessment.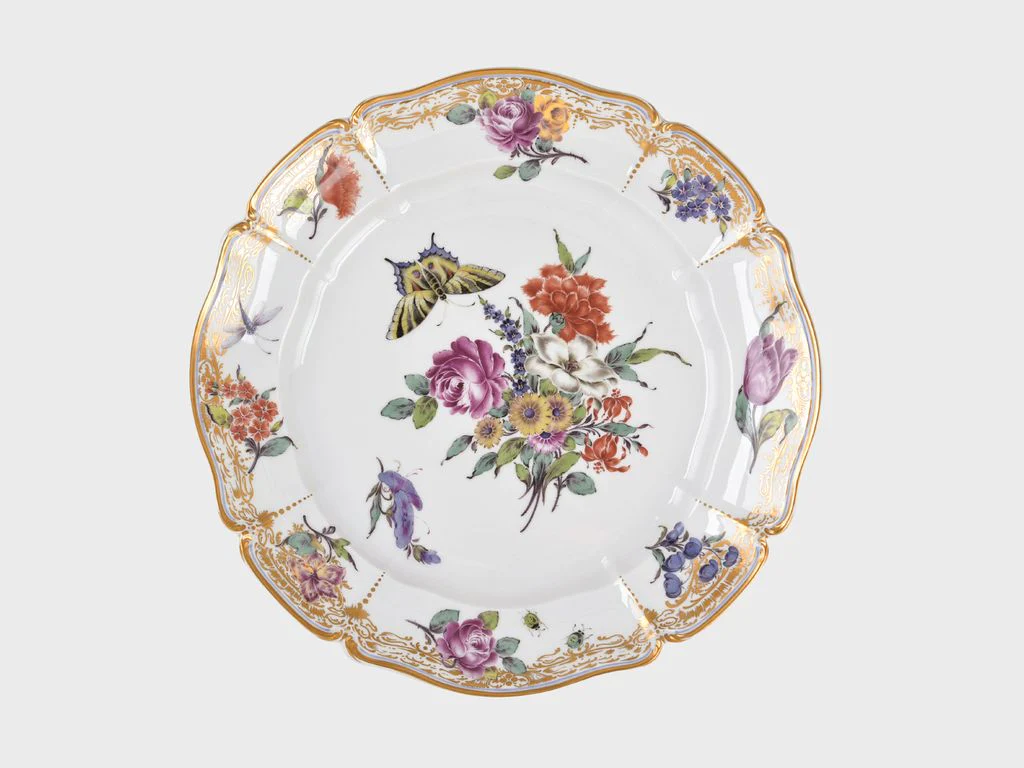 The brand produces an impressive range which includes dinnerware, decoration, statues, lamps, bathroom accessories, and even landscaping characters. With its elaborate patterning and smooth glazes, each Nymphenburg porcelain piece is an actual work of art–fetching an even higher value when antique.
German China Marks:
Correctly identifying china can be arduous and requires a fine eye and excellent observation. But, like with most things, it can be easier once you have enough information. With German porcelain, there's no single formula. Not only have marks historically changed with new ownership, but their placements have also sometimes shifted.
I've developed below a guide to educate you on some of the significant German porcelain marks and how they've evolved.
Why Should I Concern Myself With Porcelain Marks?
Porcelain marks are not simply symbols; they always communicate essential information about your piece. The mark itself can indicate the company, age, rarity, line, and mold number and sometimes even contains additional terms like the glazing code that can help you evaluate. This is especially useful because knowing your marks can help you steer clear of imitation pieces.
Think of it as a small, coded description for your pottery (usually located on the back or underside). Although there is no single way to estimate the value of a piece, marks undoubtedly help make the job easier.
Meissen Marks:
Meissen has produced some of the most spectacular examples of European china. However, the company has had a variety of marks throughout its existence; this often makes the products tricky to identify and date.
The Meissen mark has always included blue-crossed swords (except the initial Augustus Rex mark). Below is a table illustrating all the authenticated Meissen factory marks to date: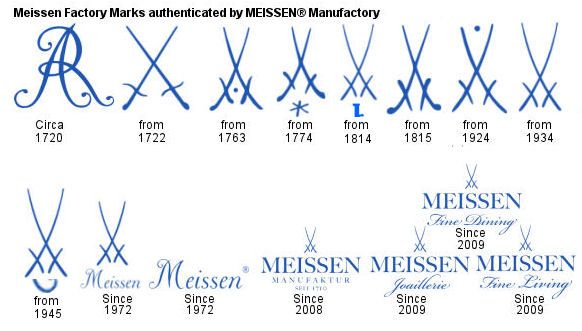 Meissen also sometimes includes factory "date marks" on their pieces, indicating the production year. The following table shows some of the marks printed alongside the standard Meissen mark:
Although not always, these were often imprinted on the bottom edges of the products and can help discover the production date.
Meissen Replicas:
Generally, comparing the mark on your Meissen with the authenticated patterns provided in the above tables is good practice.
With such high-end pieces, there are incredible imitations out in the market. These imitations occasionally make it to the auction, to the horror of many Meissen collectors. So much so that the company has attempted to take legal action to curb the production of these imitation pieces.
Forgeries, however, aren't a recent issue. In fact, Meissen pieces have been replicated almost since the day they were produced. To ensure you're not about to make a bogus purchase (or to verify the authenticity of your piece), steer clear of any such mark:
Anspach Imitation (Germany):
Arnstadt Imitation (Germany):

Berlin Imitation (Germany):

Bristol Imitations (England):


Buschbad Imitation (Germany):

Caughley Imitation (England):

Chelsea Imitation (England):

Choisy-le-Roy Imitation (France):

Derby Imitation (England):
Dresden Imitations (Germany):


Furstenberg Marks:
Furstenberg is the second oldest manufacturer of German china, preceded only by the Meissen. They have produced many exemplary pieces and maintain their position, even in today's market.
Regarding the subject of porcelain marks, Furstenberg has retained theirs since 1753! Every Furstenberg piece dates back to 1753 and has since been marked with the company's signature "F" (usually in blue color) on the underglaze. An example of the iconic "F" is attached in the image below: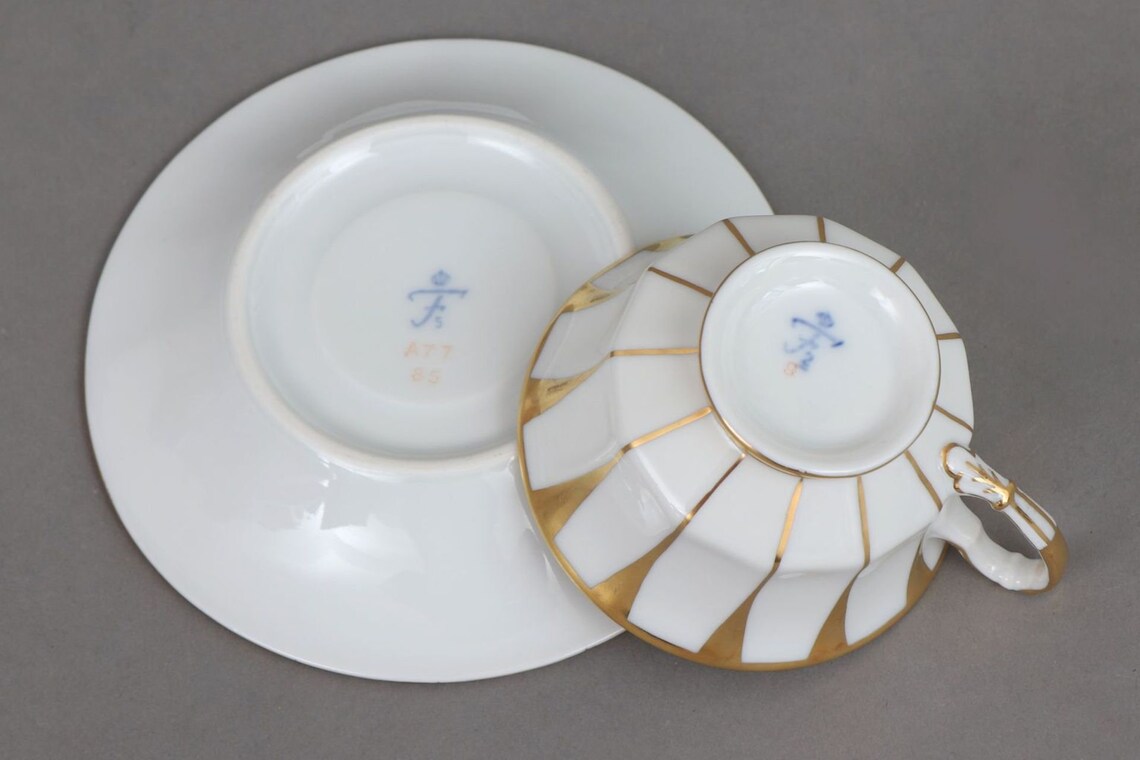 If you are interested, you can also view the complete tea set for sale on Etsy.
Even though Furstenberg's blue "F" remains unchanged for the most part, it was initially drawn by hand. This means that the F might differ on some pieces produced earlier due to the inherent inconsistencies. For example, an early "F" mark can be seen on this 1770 Antique German Continental Porcelain Teapot shown below: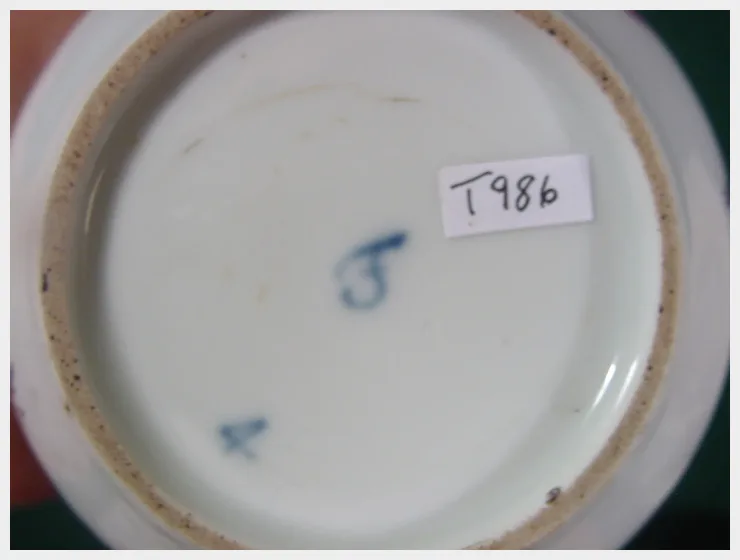 The pieces with a handwritten "F" mark are few and far between, so if you are making a "steal," it is wise to be as careful as possible because you are most likely dealing with a replica piece. However, if you are reasonably sure that the earlier work is legit, ensure that it has been professionally examined and evaluated before making a purchase.
Nymphenburg Marks:
The Nymphenburg factory has only used a few marks throughout its operation. Historically, a crown and a checkered coat of arms have always been the hallmark of the Nymphenburg brand. A few of the markers used by the brand were:
A crown over the letters "CT" (and also sometimes the production year)
An impressed, checkered shield
A shield (checkered) topped by a crown.
A modern coat of arms/shield, also topped by a crown.
These shield marks also included the company name underneath or over the emblem. Here are some visual examples of the marks mentioned above: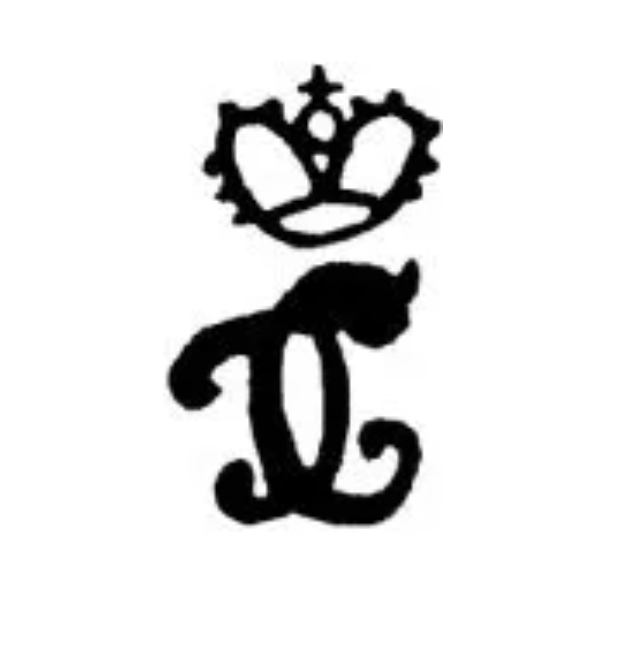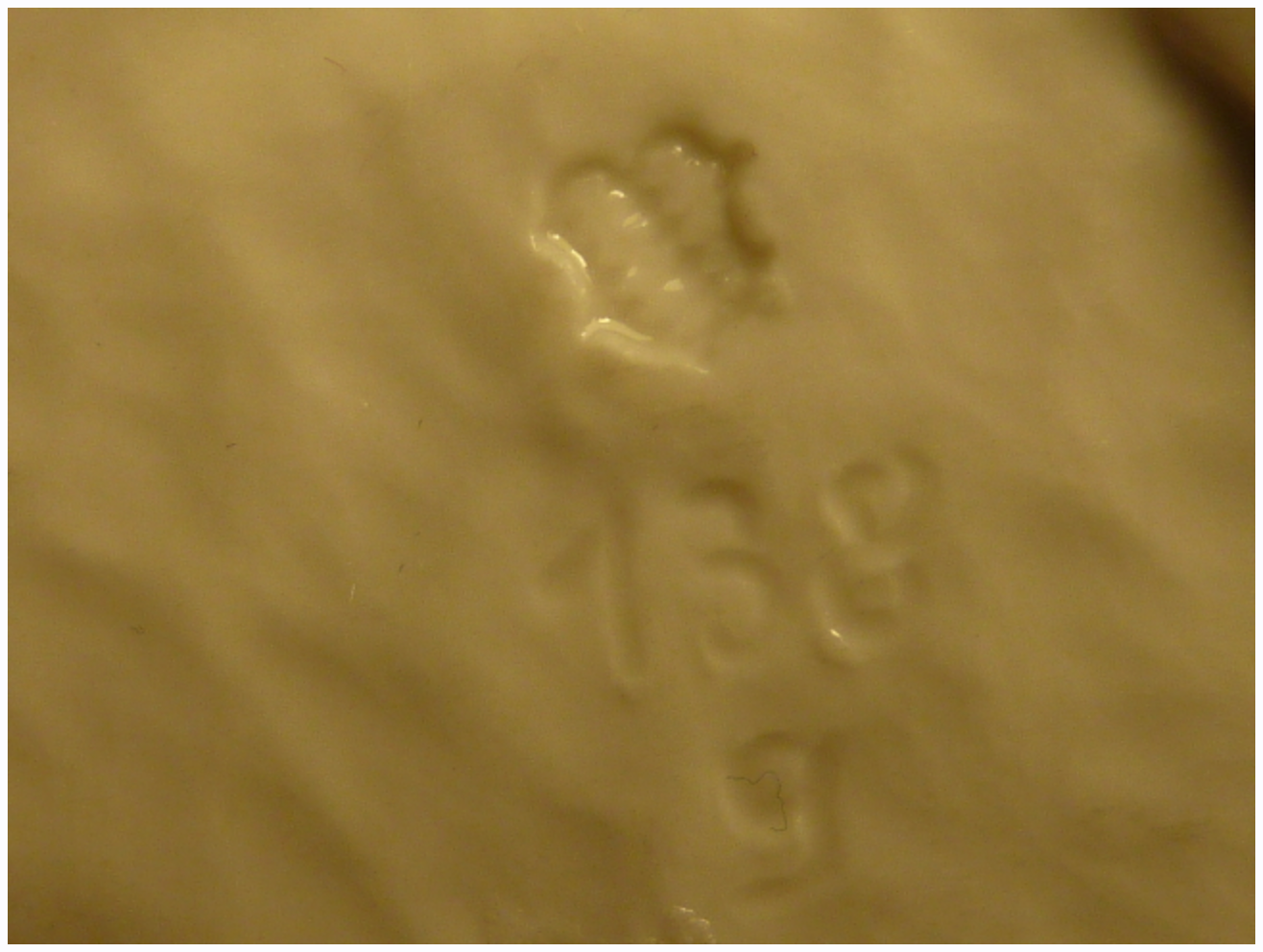 Checkered shield topped with a crown (variations):
A few variations of the widely used checkered shield and crown mark: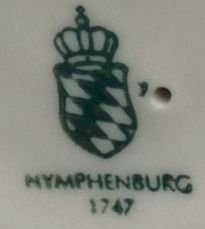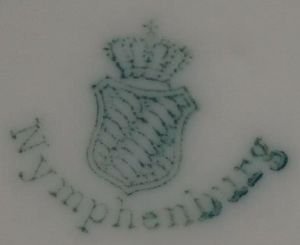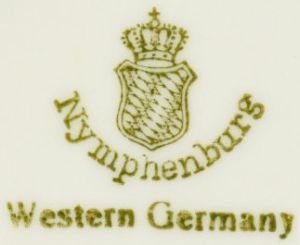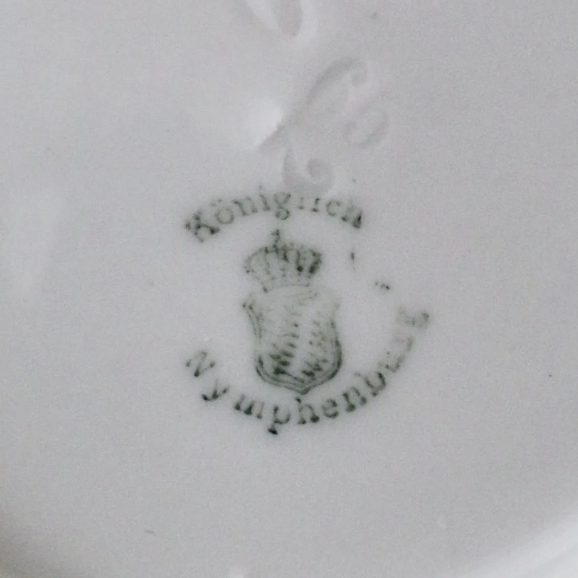 A modern shield, also topped by a crown: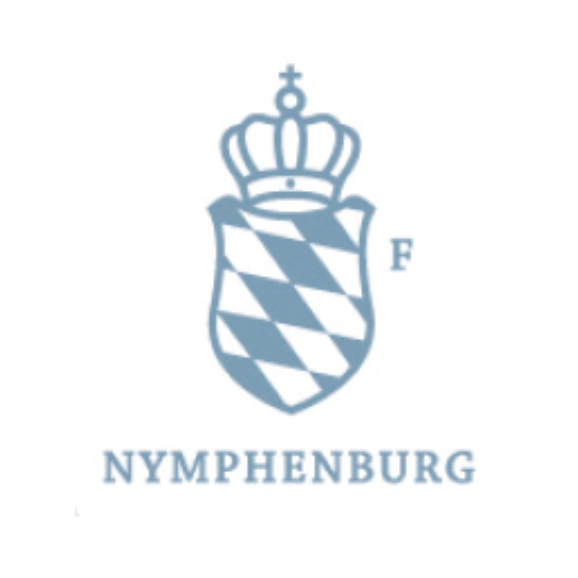 Nymphenburg remains one of the few companies with a consistent logo mark. Luckily, there's been slight variation in the mark over this century. Now before you think this variation is going to make your antique endeavors hard, don't worry! Said consistency makes it easier to determine whether or not a piece does, in fact, come from the factory – actively helping new collectors avoid fakes.
Final Thoughts:
Antique German china, hands down, is one of the most sought-after and valuable subgenera of antique porcelain. It has a profound history, adorned with big names and royal patrons. Not only that, its popularity over time has only soared which is good not only for collectors but the manufacturers themselves.
German china manufacturers in particular remain the most prominent stakeholders in the global porcelain scene. Their longstanding presence in the market means that they have produced hundreds of thousands of pieces that circulate within the world today. With this experience, they have ensured that whatever they produce is always top of the line.
Naturally, with this popularity also come many replicas and forgeries aiming to make a quick buck just by being associated with the brand name. These, however, always have some issue or missed intricacies within them. As such, it remains imperative for you to stay on top of your game to avoid any scams.
My closing note to all-porcelain collectors is always to be informed, attentive, and curious. There are a lot of copycats out there, and you need to be aware when you're dealing with one. You never know when and where you'll find your gem of a German!