Do you want to know more about the company that got its name from a marriage of Time Magazine and Kleenex? Are you curious about its wartime trysts? Perhaps it's the durability and notorious slogan, "takes a licking, and keeps on ticking," that fascinates you?
Whatever your reason for picking interest in vintage Timex watches, we'll satisfy your curiosity.
This detailed guide explains how to identify an authentic vintage Timex watch and evaluate the market price. For an accurate (well 99.9%) appraisal, you need to understand the history as it helps you trace your beloved brand's timeline.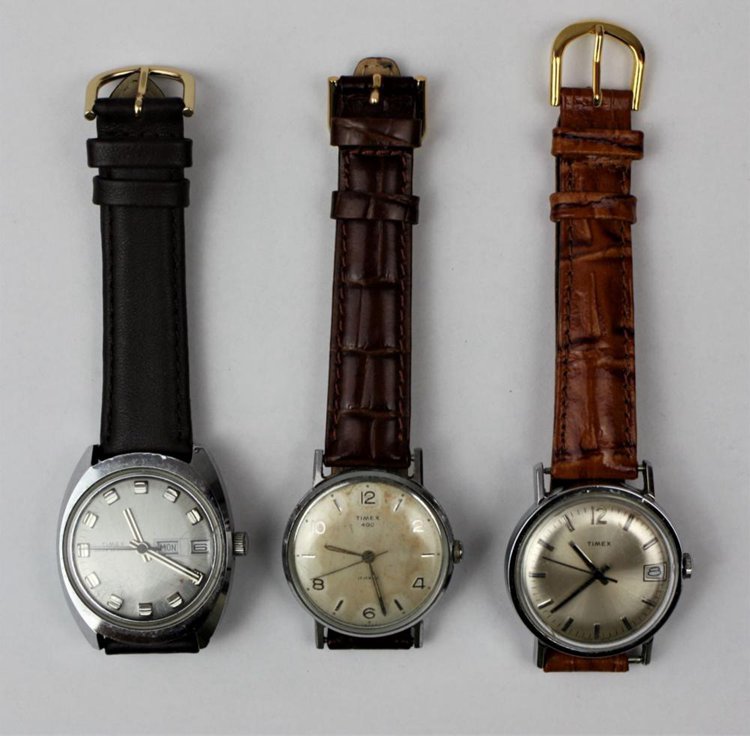 History of Timex Watches
Timex Group wristwatches may not be popular amongst the brass and brawn, but it's earned its spot in the history pages. Regular people vouch for its affordable quality, which was its selling point.
Although Timex Corp. is not one of the horology founders in the USA, it has an impressive pedigree.
Early Days
Under the leadership of its new Norwegian manager Thomas Olsen, the Timex Watch Co. (then Ingersoll-US Time Company) diversified to producing military weapons.
With this success in the new field came a split in the United States Time Corporation. The new company made a splash in the market and had the best advertising from T.V. to Print to Radio.
Timex collected the baton from the famous Waterbury Clock Co. in 1957, which sold its business to the United States Time Corporation in 1944. By the time it took over, the former company had a budding relationship with Ingersoll Watch Co.
Together, they made market favorites like the Jumbo, Mickey Mouse Wristwatch, and Ingersoll Yankee. Consumers resonated with the affordability of the brand's timepieces despite its quality compared to others of its era.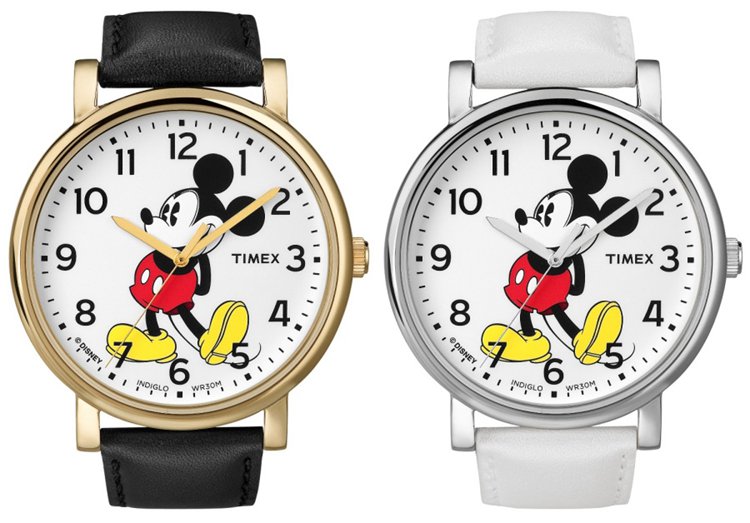 Wristwatches became a necessity during the World Wars, rather than mere fashionable women's jewelry. Luckily, Waterbury Clock Co. already produced wristwatches under the Ingersoll name, so that market transition was easy.
When Timex took over, its first wristwatch was a Limited-Edition Nurse Wristwatch during the Second World War.
1950 – 1970 Relationship With Polaroid
By 1950, the Timex wristwatch was a hot commodity in the timepiece market. "The watch that takes a licking and keeps on ticking" could withstand tough situations earning it a reputation for durability.
Its famous AdAge campaign solidified its durability claim by passing notorious athletes' drills.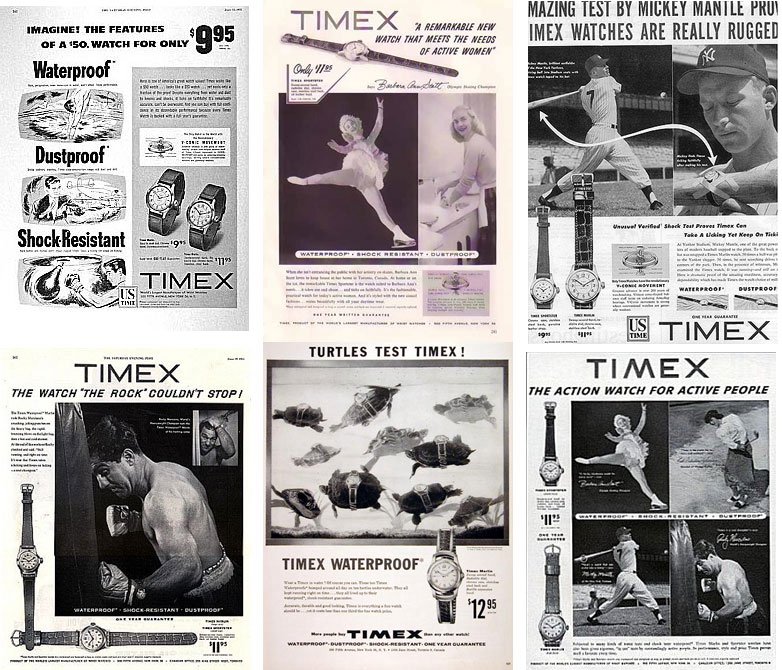 The current managers Olsen and Lehmkuhl reduced the production cost by leveraging wartime R&D, thereby making movements from ultra-hard alloy steel – Armallory. This new material was durable, and the Timex watches withstood rigorous testing without stopping.
With popular T.V. show host John Cameron Swayze as its spokesperson, the Timex brand launched a nationwide campaign.
The Timex watch passed through a dishwasher, entered a paint mixer, got jack-hammered, tossed in a motorboat propeller, took a beating from a baseball bat, yet it survived all these feats.
By 1962, Timex Corp's armallory war tech devices became popular. So, the company accounted for one in every three watches sold in the USA, and in 1969, it officially became the Timex Corporation.
Timex Corporation
The Timex Corporation's wristwatches controlled the market for the longest period until the early 1970s when the Asian's Quartz movement threatened to topple the watch market.
Consumers gravitated towards cheaper wristwatch models, and Timex's pieces' affordability didn't matter. It got worse when the Ingersoll-Disney and Polaroid deal expired, and the Mickey Mouse Wristwatch production stopped.
The only way to maintain its spot in the American industry was to return to its roots – solely watchmaking. It dropped its diverse ventures and channeled all resources into reviving its wristwatch business.
Timex decided to work with the new quartz movement and add its spin rather than against the innovation.
This decision turned out profitable because the waterproof Ironman models became the talk of the town again.
Iron Man Triathlon
Vintage Timex Indiglo Ironman Triathlon
The company recovered from the Quartz crisis with its production of sports wristwatches. Timex collaborated with notable athletes in the 1980s and produced efficient and reliable timepieces. The Ironman Triathlon became the first digital wristwatch under the Timex brand name in 1986.
Divers loved this watch for its 100meters water-resistant feature, and it exceeded the sales of the original triathlon watch.
Later in 1986, Timex produced a ladies' size that became popular amongst the youths. By 1992, it produced its first LCD wristwatch – Indiglo – which came in handy during the 1993 World Trade Crisis.
The neon-blue glow in the dark light served as a light source to help entrapped employees navigate the collapsed World Trade Center.
1993 Till Date
The Indiglo technology incorporated electroluminescence into its wristwatches. By 1994, the ladies' size Ironman got the Indiglo upgrade, and it remains Timex's bestseller to date.
Timex Corp. refused to fade with each decade by adopting innovative designs to blend with the current times. It diversified its trade towards the turn of the century by partnering with notable pioneers like Microsoft and Disney Classics.
In 2008, the company sold its business to Dutch businessmen, thus becoming Timex Group B.V. It, however, remains American at heart with a Dutch oversight.
Identification of Vintage Timex Watches
It doesn't take much to identify a vintage Timex watch because of its popularity and simple designs. However, you may hit a snag when distinguishing the different models because they mostly look alike. This guide details two easy ways to do that without breaking a sweat.
Serial Number
Firstly, Timex watches didn't use Serial Numbers until 1963 so, you can easily date models missing them.
Next, knowing the sequence of the serial numbers is important to help you spot a forgery. The first two or three digits indicate the model, while the last two signify the production year.
You may need a Jewelers Loupe or magnifying glass to read this information because it's often in fine print at the dial's bottom (under the 6).
The Serial Numbers on the post-1985 models have a slightly different sequence – they included a code. This code has a number and letter, making two characters.
Please note that Timex repeated codes, so finding exact codes shouldn't discourage you. However, in the spirit of being cautious, you can crosscheck a serial number database.
Model
Check the model number on the back of the wristwatch's case. It's a "three-digit numeric code" (sometimes with an alpha) that starts with an "M." For instance, "M520."
Thanks to the Microsoft collaboration in the early 21st century, you can digitally track your vintage Timex watch model using M.S. Outlook.
Assessing the model on digital Timex watches like the Ironman Triathlon is easy – long-press the "Mode" button until "COMM Mode" + serial digit shows on the display.
You can also use the traditional method if you're not tech-savvy. Please inspect the package's material to determine its production year. Stainless steel cases came in the 1930s, while older vintage watches used pure metals like Gold, Silver, and Bronze.
We encourage visiting forums online to liaise with other collectors with vast experience than you.
Types of Vintage Timex Watches
Timex Yankee
The Yankee watch was a popular pocket watch under the Ingersoll partnership. It has a simple steel frame and double dials (a mini dial sat at the "6" position.)
This model was Timex's cheapest as consumers dubbed it the "Dollar Watch" for selling at $1 apiece – a ridiculously low price for a Pocket Watch in the late 18th century.
Its production year classifies it as an antique rather than a vintage Timex Watch, and it's one of the few models over 100 years old.
Timex Camper
The Timex Camper model traces its existence to the early 1980s. Although it was originally designed for the military, its failure to gain approval led to its entering the general market.
It's a mechanical wristwatch with a round dial and a big crown wound. The straps have a thick material with extra reinforcement for a firm grip.
They're one of the most affordable models of the Timex watch as they sell for $85 or less on eBay. You can watch this short descriptive video for more information on the camper.
The Weekender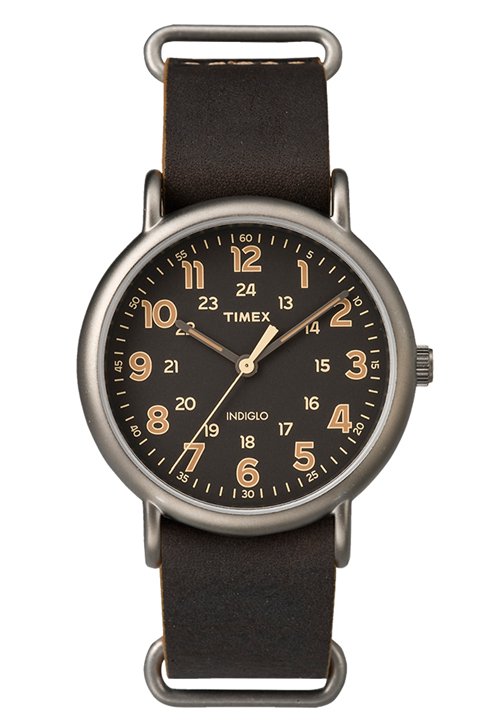 The Weekender is a relaxed model with sleek removable lugs for easy changes. Its design is versatile, and you can wear it on anything, to anywhere. This model has a simple numeric dial in black numbering, while the straps are pure leather.
Timex Viscount (1960s)
The Viscount is a vintage Timex watch with automatic movements. Its early 1960s models used M31 and M32 systems, including dates in the dials. Towards the late 1960s and early 1970s, it added the M107 – M109 movements, which included days and dates on the dial.
Timex Ironman
The Ironman is a water-resistant digital sport watch with an ergonomic design with a chunky face and a rubber strap.
Its traditional colors are army green and neon orange. It's always hard to decide the best part of a Timex Ironman between its durability and glow-in-the-dark Indiglo light.
Timex Marlin (1960s – 1970s)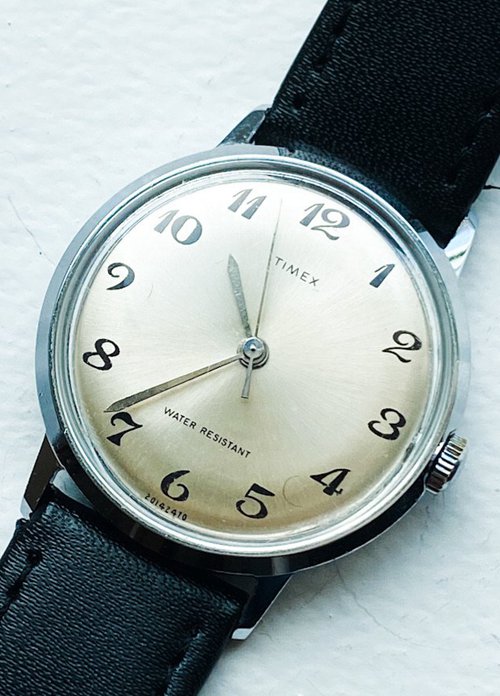 The Timex Marlin is a collectors' favorite because it is durable and waterproof. That's different from the other water-resistant models because it could survive 25 meters of water.
However, the law enforced a change from waterproof to water-resistant in the USA in 1970 and three years later in Europe.
So don't let the semantic discrepancy confuse you anymore.
P.S. You can see "Waterproof" written at the bottom of the dial if you doubt this fact.
In 1977, the Marlin model added the calendar movement in a square window, then switched to a rectangle in 1978.
Typically, this model comes in a leather strap though some have rare chain link designs in gold and silver. Also, its dials used automatic numbering instead of numeric ones.
Timex Mercury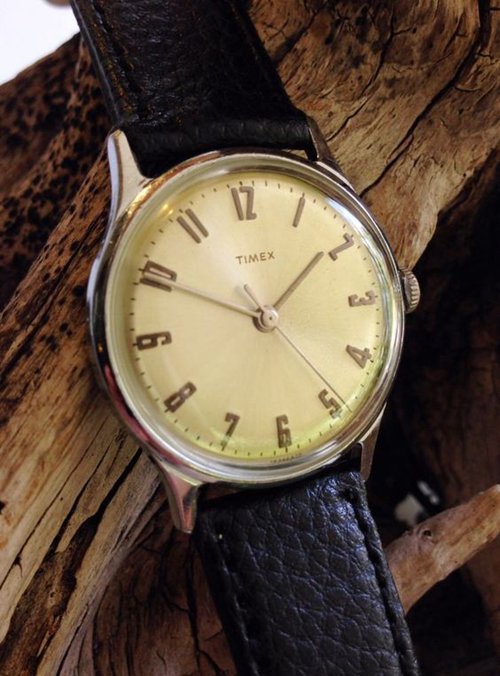 The Timex Mercury is a non-water resistant men's watch with different movement models. There's the M22 – M24 without dates, M25 calendar, and M27 with a day and date movement on the dial. The dial can be numeric or automatic, and it's not limited to the year.
Check out this vintage Timex watches gallery to see more models.
Vintage Timex Watch Value Guide
Timex watches have a reputation for being affordable, so collectors mostly buy them for their sentimental value. Due to their mass production, they don't have unique designs or jeweled movement, so they're one of the most basic vintage timepieces.
However, their top-selling point is durability, as many Timex watches never undergo repair in their lifetime, yet they work in stellar condition.
Although Timex watches average $30 – $100 at market value, some factors can drive the price up to three times that figure. These include – Age, Model, Sentiment, and Rarity.
Age
Before 1962, Timex watches under the Ingersoll brand stamped dates on the inner back for identification and easy tracking. The front serial number labeling began eight years later, in 1970.
Model
The 1960s to 1970s Timex models don't register on the Geiger Counter, unlike the 1950s ones, which often overheat. Once again, check the model number on the case back to determine the age and consequently the value priority.
Sentiment
Timex watches were Hollywood royalty in their heyday so, if you find anyone pre-owned by a celebrity, you've struck vintage gold.
Notable historical figures like Baseball's Mickey Mantle and Charismatic Newscaster John Cameron Swayze put the Timex watches through torture tests and owned some pieces.
Rarity
Scarce antique and vintage items command the highest market value, including Timex wristwatches. Being a significant piece of history, owning one is a revered privilege amongst collectors.
So, although vintage Timex watches are generally affordable timepieces, rare models can cost a fortune.
Ensure you're buying a genuine vintage Timex watch by following our detailed guide when paying a premium.
Final Thoughts
Pay attention when buying a Timex watch online because some fraudulent sellers advertise other models as the rare Marlin.
It's safer to combine more than one identification method when appraising a vintage Timex Watch. So, you can check the production year and the Serial Number or Material and Model but never rely on one means alone.
Counterfeiters are experts at replicating quality products, but applying the steps in this guide, you'll be one step ahead of them. You can easily spot discrepancies like the wrong serial number on the wrong material or the wrong model with the wrong production year.