Imagine stumbling upon a Bulova watch and not knowing anything about the brand or the piece of history you're holding in your hands. Known for making some exquisite watches, Bulova has a long history in the world of timepieces, and finding a vintage Bulova watch is something special.
In this article, we're going to discuss and break down all the ins and outs of the Bulova watch brand and how you can identify the right model and determine the worth of your lucky find.
The History of Bulova Watches
The origins of the Bulova watch brand start with Joseph Bulova himself. He left Czechoslovakia in the late 19th century and apprenticed across Europe. Then, in America, he'd work for Tiffany & Co before moving on to bigger and better things.
After working in corporate for a while, Bulova found himself ready for more. In 1875 he opened  J. Bulova & Co. But, despite being one of the very first companies to mass-produce wristwatches, the company has forever been overlooked and almost ignored by popular culture. Bulova was also the first timepiece company to debut a complete collection of women's wristwatches in 1924. They even had the likes of Charles Lindbergh taking on the job of the first celebrity endorser in watch brand history.
Key Identifiers In Bulova
Bulova made identifying their watches easy, considering their company name is inscribed on the watch dials at the top. Not ever Bulova watch features this identifier, but a vast majority do, and therefore they're relatively easy to identify.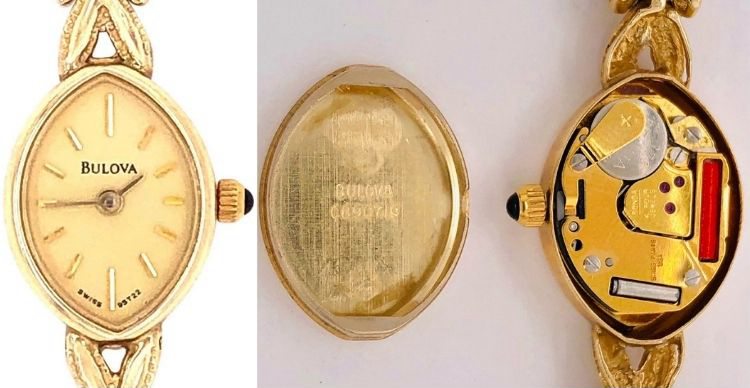 Some of the 1920 models are missing the dial signifier. In addition, certain models only feature the tuning fork logo instead of the name itself.
The Different Bulova Watches Models
Bulova has several signatures models of watches in their long line of products that were, and are, incredibly popular.
Lone Eagle
The partnership between Bulova and Charles Lindenbergh started way back in 1927. Lindenbergh was the first aviator in history to complete a solo flight from New York to Paris. This transatlantic flight made history, and upon landing, he collected a prize of $25,000 and a Bulova watch worth $1000.
Months later, the Lone Eagle was released, and the model commemorated the historic achievement of Lindbergh's solo transatlantic flight. Each Lone Eagle watch was accompanied by a replica of the thank you letter Lindbergh drafted for the company as a thank you for the original prize. The watch was styled after the Conqueror watch he'd received for his flight but was slightly different and took on the famed pilot's nickname.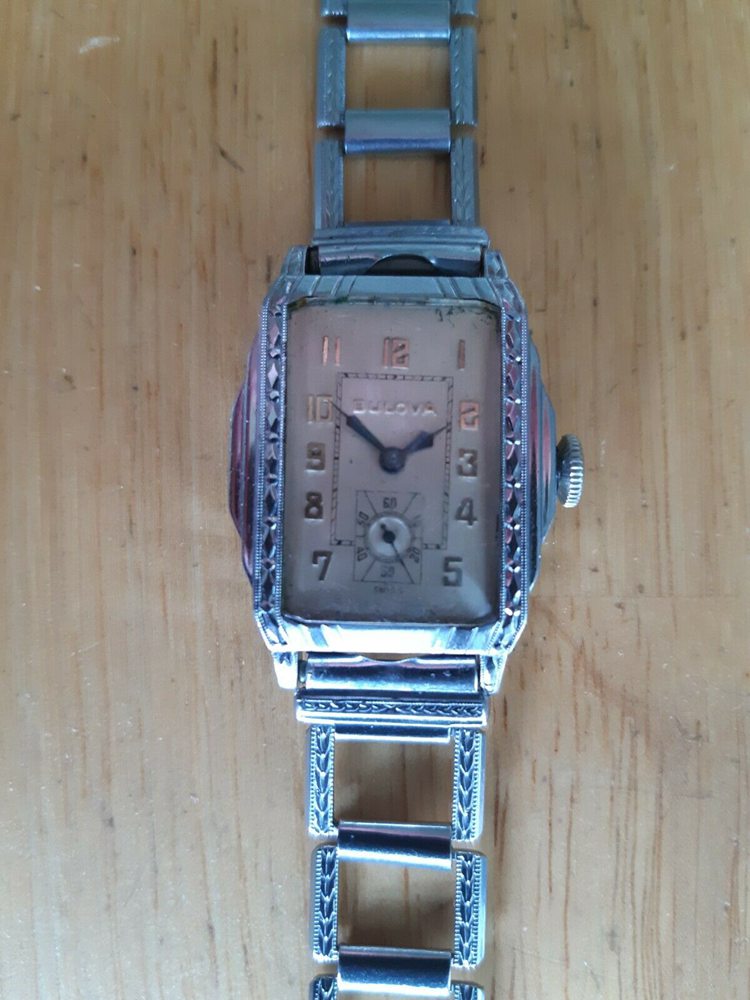 Accutron
If you're obsessed with the idea of spies, then you'll be looking intently for an Accutron Bulova watch. These watches incorporate the tuning fork into the design of the dial in place of the 12. The Accutron tuning fork was a technology that made wristwatches more accurate.
The CIA reached out to Bulova and selected the Accutron to be their tester pilots for the agency's Lockheed A-12 spy planes. Bulova eventually took the Accutron further by including a 24-hour hand and a 24-hour bezel. This iteration of the watch was called the Accutron Astronaut.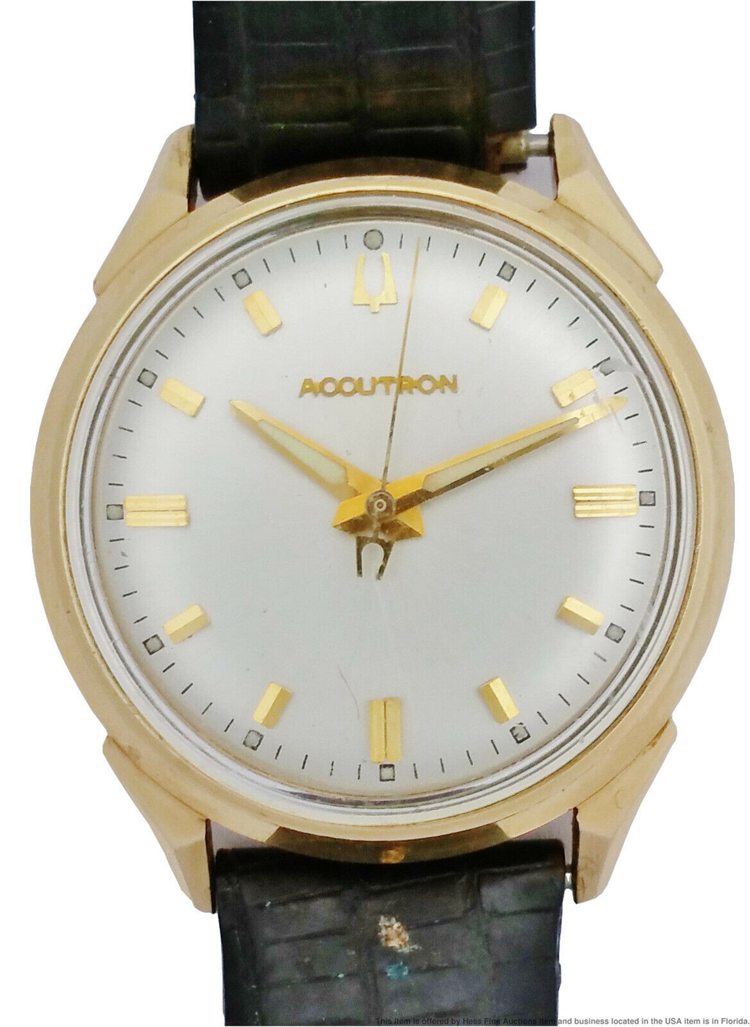 Devil Diver Oceanographer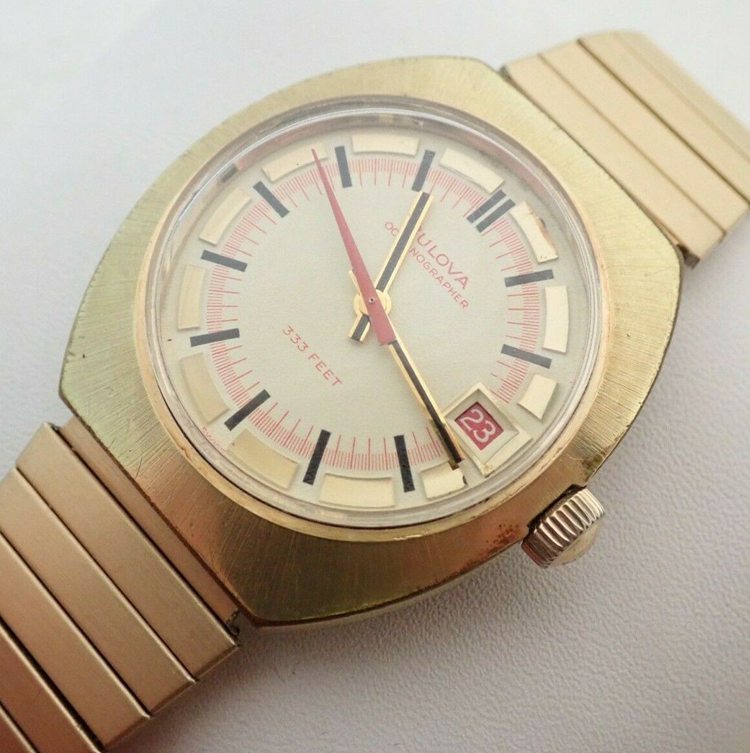 In 1966 Bulova released its first diving watch. They continued this with the release of the Devil Diver Oceanographer in the 1970s. These watches proved extremely popular during their heyday and have made numerous comebacks over the years.
Academy Awards
Between 1950 and 1954, Bulova partnered with the Academy of Motion Pictures. They used trademarked iconography from the Academy Awards on their watches. Unfortunately, this partnership would sour and end two years early after early advertising of the watch declared it an 'award-winning design.
Due to the premature end of this contract, the already produced watches became extremely rare. However, film enthusiasts often seek out these watches due to their connected history. Academy Award model Bulova's can go for north of $1000 in some instances. But for the most part, they hover around $500.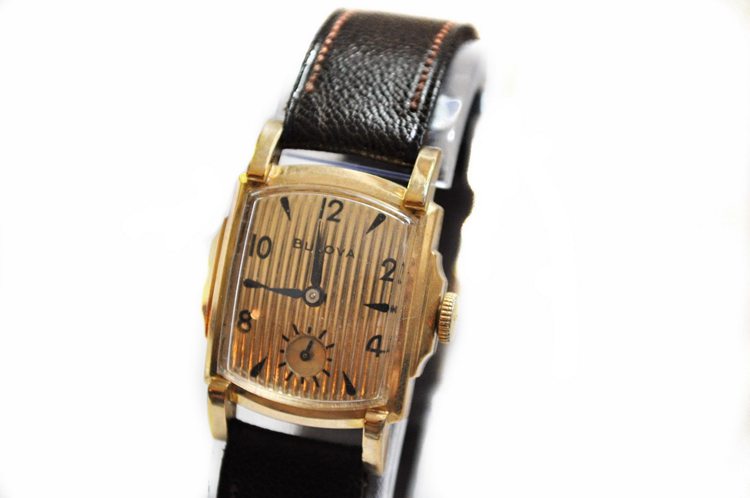 Art Deco
Bulova's Art Deco range features watches that were usually brightly colored. In addition, this style of watch featured either gemstone or enamel details. As a result, the Art Deco models have some of the highest estimates of any Bulova watch due to their inclusion of valuable precious gems, metals, and faces.
Some of the materials used included 14-18k gold, white gold, and rose gold, along with various gemstones. The enamel versions fetch less than their precious metal counterparts.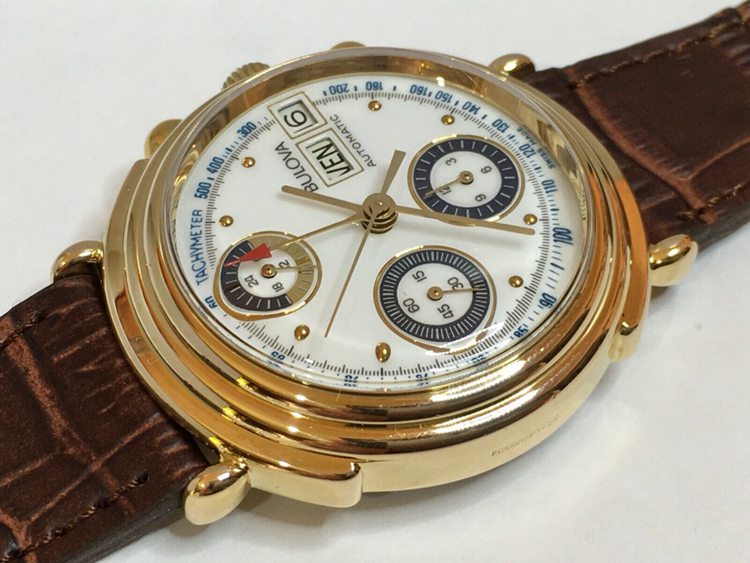 HACK
During World War 2, the United States Armed Forces commissioned Bulova to produce a watch titled A-11, later known as the 'HACK' watch. Many watches were made and distributed across the armed forces, but the A-11 became the most iconic and widely recognized.
The A-11's featured a green armband and black watch face. These watches are highly sought after by WW2 military historians, fans, and collectors are highly sought after.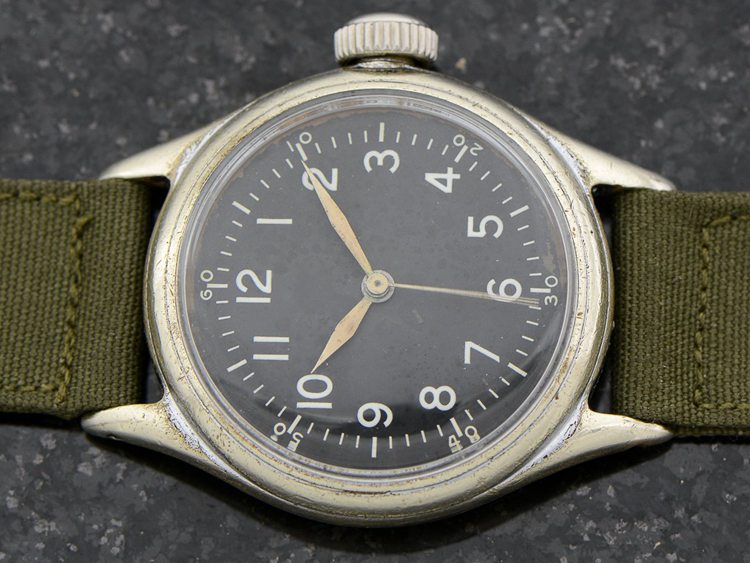 Validating Authenticity
You will obviously want to ensure that any Bulova watch you come into contact with is a legitimate Bulova watch. There are a series of identifiers that can help determine the authenticity of a vintage Bulova watch.
Movement
If you hear a rattle in your watch, something is likely missing, or worse, the movements aren't made for this particular watch. So while the watch could be working still, it doesn't change the fact that something's not right inside.
Furthermore, you want to confirm the movement pieces are original Bulova movement pieces. You'll need to investigate to see if they all have the required signatures attached to confirm or deny if they're the right movement pieces.
Movement Signature
Movements found in Bulova watches need to be signed 'Bulova W. Co.' if they're pre-1923. Anything beyond May of 1923 is signed simply 'Bulova.' There is an extremely rare example of either variation not being the case, which is in the timepiece maker's first models. The 'Rubaiyat' model had movements that were signed 'Rubaiyat Watch Co.'
Here is a comprehensive list of Bulova watch movements thanks to Watchophilia, who are avid Bulova fans.
Signatures
If the watch is truly a Bulova watch, it will be marked with the signifier 'Bulova.' However, certain models went in a different direction. For example, the Accutron models instead either stated their model name of 'Accutron,' or they had 'Bulova Accutron.' In addition, Bulova watches that pre-date 1920 sometimes didn't feature any Bulova signifiers on them.
Another thing to note is that if the dial reads 'Movement' under the 'Bulova' signature, it means the only Bulova aspect of the watch is the movements. The rest of the watch is crafted by another watchmaker. So when considering a vintage Bulova watch, you need to be extremely careful and ensure it's not simply a product that features Bulova moments and nothing more from the timepiece maker.
Case Signatures
When it comes to the case, Bulova used a different wat h case company for some of their earlier models called Wadsworth Watch Case Co. Some of the trademarks owned by Wadsworth included;
Rambler
Referee
Wadsworth
W
Bulova started using the 'American Standard' name in 1918 before claiming rights in 1927. From 1927 onwards, Bulova watches carried variations of the 'American Standard' identifier, including; 'Bulova, American Standard,' 'Bulova Quality, American Standard,' or simply 'Bulova Quality.'
The 1930s onward saw Bulova using their name as the 'a' in Bulova, appearing in the shape of what seemed to be a shield. Cases that used gold or silver in the 50s would go on to feature a 'Jonell' trademarked symbol.
Predominantly during the 60s, but even predating this, Bulova used 'Star Watch Case Company' for their cases, so you'll find some of their watches contain this branding. This is especially true with their collection of diving watches.
Come the 70s and Bulova would stick to using just their name and various variations of their name to identify and mark their watches cases.
Roman Numerals
One thing to note about old Bulova models is that during the 20s and 30s, Bulova watches usually had etched in roman numerals on the movement holder. These would match the last 3 digits of the case serial number. If they don't match, something about this watch is off. The case could have been replaced, or the movements aren't meant to be in this particular watch.
Dating a Bulova Watch
Finding out the model of your Bulova watch might be one of the most tricky tasks you'll be faced with when determining which watch you have in your possession. Unfortunately, Bulova never included the model names on their watches, except for the Accutron models. What's worse, the company declared they don't even have records pre-dating 1960 and, in some cases, even 1980. So you're pretty much on your own in this regard.
You'll need to work towards figuring out the model by dating the movement and the case and looking for cohesion. So what can you do to determine the model of your Bulova watch? Here are some methods to consider;
Examining vintage adverts from the Bulova brand.
Compare the watch to watch databases or in books detailing vintage/antique watches.
Consider dial and jewel count. This may or may not be important, but it's worth considering in the effort of determining which model you might be dealing with.
Consider various elements of the watch and move through a process of elimination.
Search eBay, Etsy, and other platforms to find similar watches and determine which version of a model you might have.
Consider the movement and signature to try and match it to a particular decade to minimize potential candidates.
Compare product specifications with records on the various watches from Bulova.
Use the Bulova date codes to narrow your search. Since 1950 cases and movements have included two-digit codes to specify decade and year. Pre-1950, the watchmakers used symbols to identify the movements year. This information can be found here.
Something To Watch Out For
A big blindspot with Bulova watches is the mixing of bits and pieces. You need to inspect any Bulova watch you intend to purchase or sell with a fine-tooth comb. Look out for signs of parts being mixed and matched to create a complete watch that oozes inauthenticity and model inconsistencies.
You need to determine if the movement and dial pieces fit the case properly. Or figure out if the dial's been refinished and is still the original dial that the watch initially had. Ensure that all the pieces that are meant to be included are present in the watch. Determine authenticity of all aspects of the watch to ensure you're not working with a fake or an inadequate Bulova.
How Much are Antique Bulova Watches Worth
The value of antique Bulova watches isn't as high as some other luxury brands' antique watches. This is mainly due to the fact that Bulova was a mass producer, and they made primarily affordable watches over high-end models.
You're looking at north of $50 for a Bulova antique with the condition, model, quality, and other factors potentially driving this number into the hundreds of dollars. Some models are rarer or are considered collectibles. Therefore they feature much higher prices than the standard, run-of-the-mill Bulova watches.
Final Thoughts
There you have it. Now you're on your way to becoming a Bulova watch expert. Whether you're selling or purchasing an antique Bulova, you want to ensure you're getting your money's worth and something that is actually a part of this historic brand's legacy.
Bulova has been around for more than a century. They've crafted countless watches and are pioneers in the industry. So it's no surprise you're interested in the brand. Now you've got to take the necessary steps to properly envelop yourself in the world of vintage wristwatches and grab yourself a product dripping in history, elegance, and style from a great producer of timepieces, Bulova.