Talk about a phenomenon that has evolved and transitioned through different phases of history. We grew up savoring and relishing the taste of these renowned soda brands, and how they made our childhood fun.
The Coca-Cola company was worth $265 billion as at January 2022. This makes it the most valuable soft drink brand in the world.
From Dr. Pepper to Pepsi and the other numerous famous soda brands, we're taking a look at the exciting journey of these brands and how they're faring.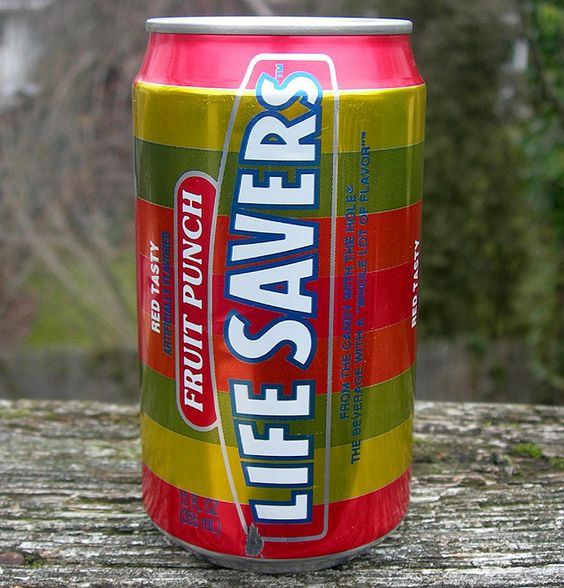 A Brief History of Soda
Sodas first appeared as a mixture of water, lemon juice with honey as the sweetener in the early 17th century. However, in 1676, the French government gave vendors a license to sell this product through the Compagnie de Limonadiers.
Vendors got to work and sold the mixture from house to house by carrying tanks on their backs and dispensing cups of this mix to interested buyers.
In 1768, the term carbonated drinks came into existence, when Joseph Priestely introduced carbonated water in 1767 after discovering the technique of adding carbon dioxide to water according to this video.
To achieve this feat, he suspended a bowl of water over a barrel of fermenting beer. His first attempt was at a brewery in Leeds, England.
In 1771, Tobern Bergman, a chemistry professor, came up with a similar process, void of Priestley's contribution. In his bid to get better due to poor health he tried reproducing the naturally-effervescent mineral spring waters, famous for curing numerous diseases.
Jacob Schweppe (a namesake of Schweppes) started selling seltzer in Geneva in 1789. So, in 1798 the term "soda water" became the primary term used to qualify carbonated water.
Up until the early 20th century, soft drinks and soda fountains were manufactured by local pharmacists because of their years of experience with chemistry and medicine.
In America, the first bottled soda water appeared on the scene in 1835. This brought a lot of attention to local drugstores in American towns and cities. Pharmacists became a vital part of the culture- providing beverages with medicinal benefits and refreshments.
Adding sweeteners and flavors to seltzer began gaining traction in the late 18th century to the early 19th century. Customers with a flair for tropical flavors could choose pineapple, black cherry, gooseberry, tutti Frutti, etc.
In 1886, J.S. Pemberton mixed African kola nut and cocaine to produce a drink fondly called Coca-Cola. The recipe has since been changed, and imitations of Coca-Cola flooded the market like Chinotto.
Before 1914, pharmacists made a mix of drugs like combining cocaine and caffeine majorly for treating headaches and added them to soda beverages to make them easy to drink. People began to see soda fountains as "habit-forming," giving them a negative reputation.
25 Oldest Soda Brands and the Beverages they Sell Today
Here are the soda brands that have stuck around for the longest time. In recent years, these brands have become household names and maintained their reputation and quality.
| | | |
| --- | --- | --- |
| No. | Soda Brands | Release Date |
| 1. | Schweppes | 1783 |
| 2. | Vernors Ginger Ale | 1866 |
| 3. | Hires Root Beer | 1876 |
| 4. | Fioravanti | 1878 |
| 5. | Dr. Pepper | 1885 |
| 6. | Moxie | 1885 |
| 7. | Coca Cola | 1885 |
| 8. | Pepsi | 1893 |
| 9. | Barq's Root Beer | 1898 |
| 10. | Mountain Dew | 1940 |
| 11. | The Evervess | 1946 |
| 12. | Sun Drop | 1949 |
| 13. | Diet-Rite Cola | 1958 |
| 14. | Teem | 1960 |
| 15. | Veep | 1961 |
| 16. | Santiba Soda | 1969 |
| 17. | Pibb Xtra | 1972 |
| 18. | Rondo | 1978 |
| 19. | Mello Yello | 1979 |
| 20. | Snapple Tru Root Beer | 1983 |
| 21. | Jolt Cola | 1985 |
| 22. | Hubba Bubba Soda | 1988 |
| 23. | Okay Soda | 1993 |
| 24. | Kick | 1995 |
| 25. | Surge | 1997 |
The 1800s Babies Soda Brands
1. Schweppes
Release Date: 1783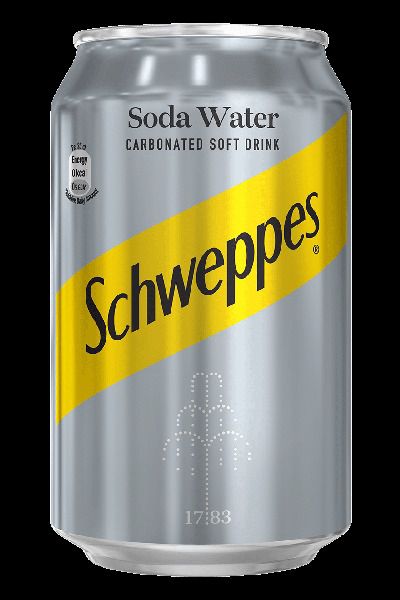 Schweppes is arguably known as the oldest soda brand in the world. The product was invented by Johann Jacob Schweppe of Geneva, Switzerland, in 1783; he was the first person to formulate and sell carbonated mineral water.
He moved his company to London in 1792 to expand his business. The secret to Schweppes groundbreaking success at its prime is that the original bottle was the first of its peers to retain carbonation.
In 1836, King William IV of England issued a warrant of appointment to Schweppes, further propelling the brand. Schweppes also sold ginger ale he first introduced in 1870, and tonic water came out in 1871 and was the first-ever carbonated tonic.
Since its creation, Schweppes has switched ownership a handful of times. Today, they're well and thriving under the Dr. Pepper Snapple Group, which owns the official Schweppes trademark logo.
2. Vernors Ginger Ale
Release Date: 1866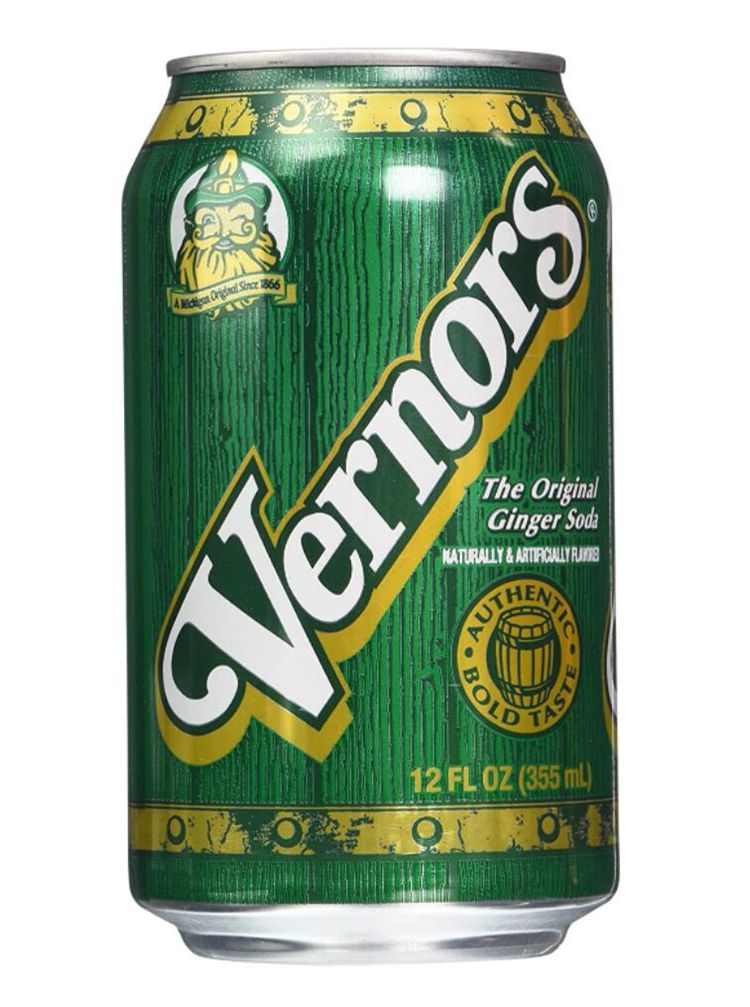 James Vernor invented another United States soda brand in 1866. It's one of the oldest soda brands globally and the oldest ginger ale brand in the U.S.
The story behind the production of Vernors Ginger Ale is a fascinating one, as it was accidentally invented by James, who was a Detroit pharmacist.
In the early 1860s, Vernors started working on a medicinal solution that included Vanilla, Spices, and Ginger ale that people could use to calm stomach upsets.
While this was in progress, he enrolled in the civil war in 1862, which caused him to leave the solution in an oak barrel for the four years he was away.
Vernor returned from the war in 1866, and to his utmost surprise, the tonic was still in great shape. It had a different flavor, even better than the previous one, due to aging in the oak barrel.
At first, he sold the drink from a soda fountain he owned but later switched to bottling the product to consumers. He eventually constructed a factory to ensure mass production of Ginger Ale. In modern times, you'll find Vernors under the management of Dr. Pepper Snapple Group.
3. Hires Root Beer
Release Date: 1876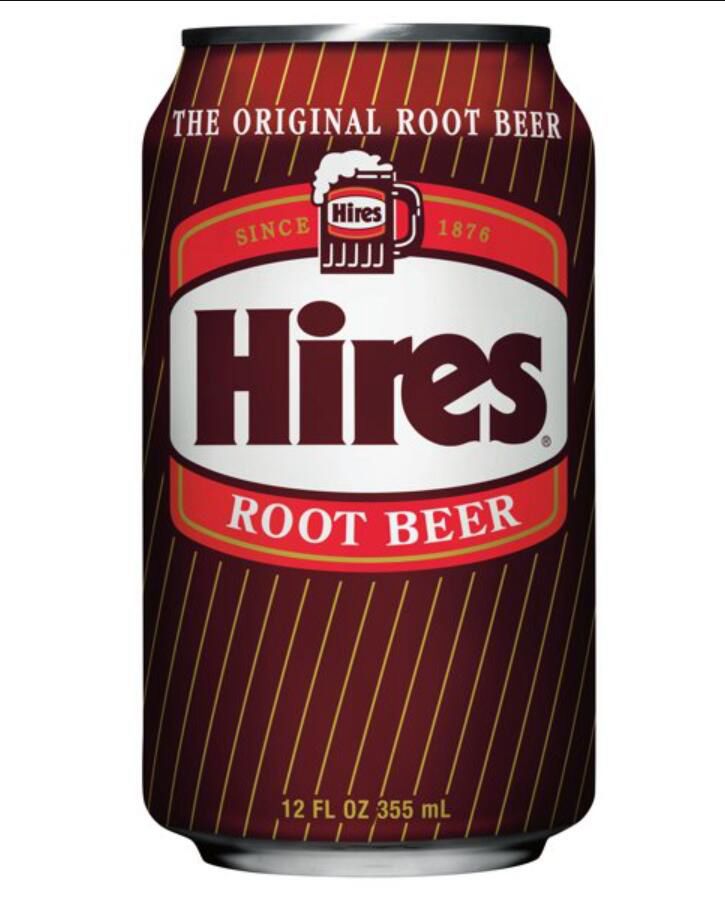 In 1876, Charles E. Hires of the U.S. produced the Hires Root Beer. Popularly known as America's original root beer. The Philadelphia pharmacist Charles Hires tasted root beer for the first time in 1875 while he was on his honeymoon.
One year later, he replicated the initiative and began selling his brand of root beer. At first, the root beer was initially sold as a powder. This continued till 1884, when Hires started making liquid extracts and syrup used in soda fountains.
In 1890, the Hires company officially began selling bottled root beer. They allegedly sold over a million bottles nearly one year later.
Even though Hires was the pioneer and oldest root beer on the market, it is not so available today. Dr. Pepper Snapple Group acquired the company, and the other root beer brands from Dr. Pepper are more sought after.
4. Fioravanti
Release Date: 1878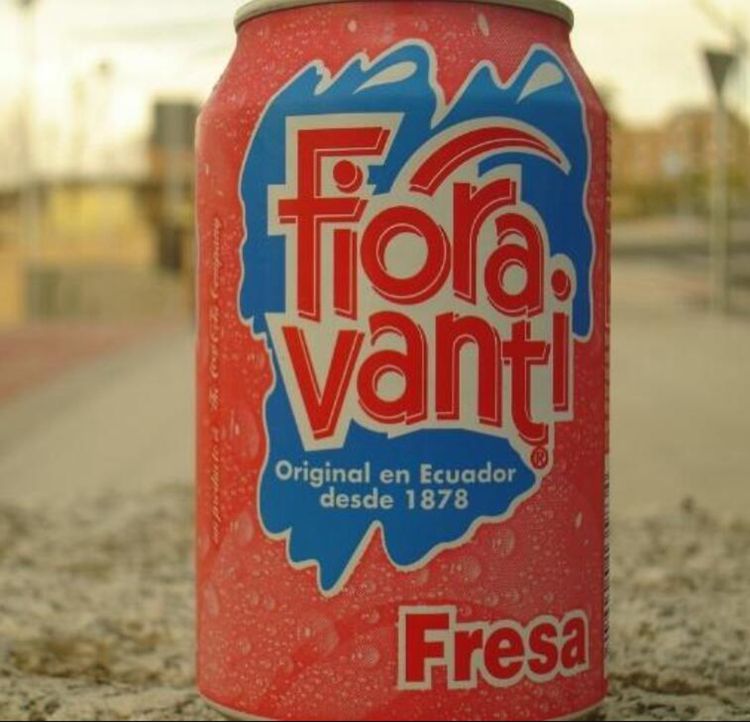 A brand invented in Ecuador by Juan F. Fioravanti in 1878 is one of the oldest soda brands in the history of humanity. It started with only the strawberry flavor, which is the original. As the years went by, Fioravanti introduced apple flavor to the inventory.
Tragedy struck in 1901 after a fire incident ravaged the initial factory. Still, Fioravanti bounced back and continued producing fruit-flavored Soda.
The leadership mantle of the company was passed around a few times before they eventually settled for Jose Pere and his son Luis Pere Cabanas.
Under their able management, Fioravanti's bottling plants and distribution techniques were revamped and made to look more modern. This earned it a spot on many people favorite list.
Presently, Fioravanti is owned by Coca-Cola and is still being produced in Ecuador and Spain.
5. Dr. Pepper
Release Date: 1885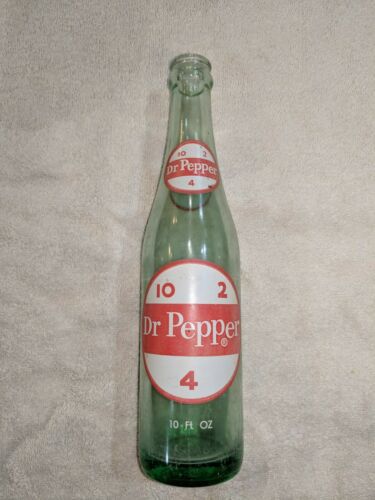 It was created in the United States by Charles Alderton, a local pharmacist at the Morrison's Old Corner Drug Store in Waco, Texas, in 1885. This brand is unarguably one the oldest of all significant soda brands in America.
It officially broke into the market on December 1, 1885, and gained popularity as the "one Alderton made with 23 flavors".
Initially known as Waco, the "Dr. Pepper" name was given by Wade Morrison- the drug store owner where Alderton Worked. Morrison named the drink after his friend Dr. Charles Pepper.
Later on, Alderton passed down the formula to Morrisson, who formed the Artesian Manufacturing and Bottling Company (later known as Dr. Pepper company) with his partner Robert Lazenby.
Dr. Pepper has since become a solid brand cutting across countries and owning subsidiaries (other major soda brands) worldwide.
6. Moxie
Release Date: 1885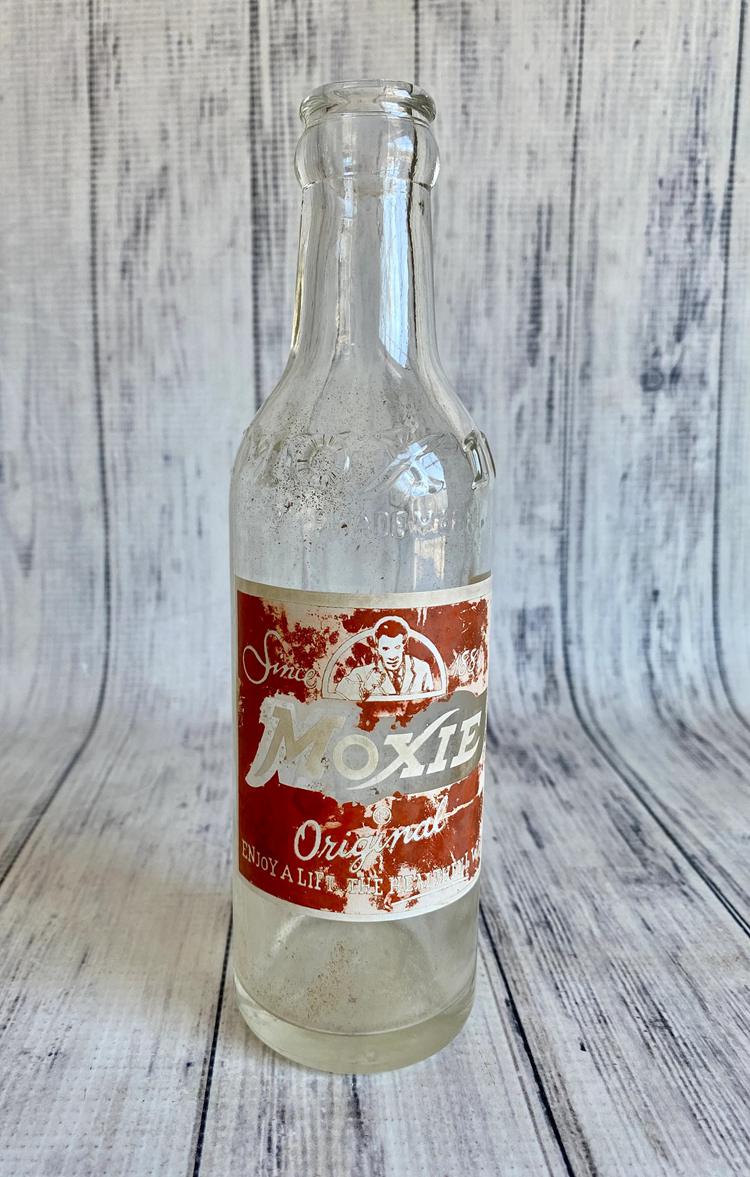 Augustin Thompson of the United States invented this brand in 1885; he was neither a pharmacist nor a chemist like most soda inventors. He was a homeopathic physician who aimed at creating a cure-all mix that had zero cocaine and alcohol.
It was first called the "Moxie Nerve Food" in 1885 with its primary secret ingredient (The gentian root). Later, he incorporated soda water into the mix and changed the name to "Beverage Moxie Nerve Food."
The product grew in popularity and was even outselling some other major brands. In the 1940s, sales began to take a downward trend, so bad that they never recovered. Today, the brand only exists in England and Pennsylvania.
7. Coca Cola
Release Date: 1885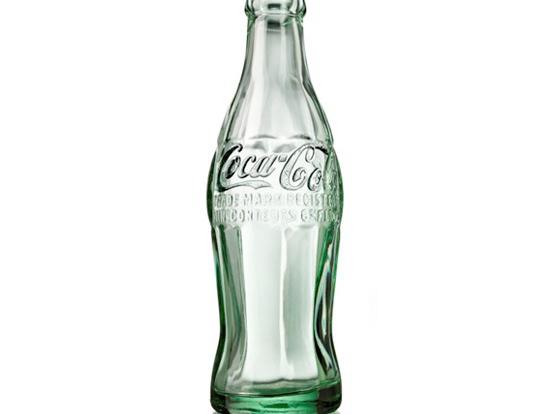 In 1885, John Pemberton invented the prototype version of Coca-Cola to replace morphine- a drug he became addicted to after he got wounded in the American Civil War.
Pemberton created his version of coca wine (an alcoholic beverage that had wine and cocaine at Pemberton's Eagle Drug and Chemical House).
Some accounts have claimed that Pemberton was inspired by Vin Mariani, a French coca drink and a Spanish drink- the kola coca that was unveiled at a contest in Philadelphia in 1835. Coca-Cola purchased the right for Kola Coca in 1953.
In 1885, Pemberton registered his French coca tonic but met with resistance in Atlanta and Fulton County after they passed a prohibition act that banned the sale of beverages containing cocaine.
He then created a non-alcoholic version of coca wine and named it Coca-Cola. Unfortunately, Pemberton passed away in 1886 but had already sold portions of his company to various people. Asa G. Candler held a significant share.
Under the leadership of Candler, the company gained ground and started selling the product outside Atlanta and went on to become the largest beverage outfit in the world. The recipe of Coca-Cola remains a top-secret still being unraveled by competitors.
8. Pepsi
Release Date: 1893
The rivalry between Pepsi and Coca-Cola didn't just start today. It dates back to the 19th century when pharmacist Caleb Bradham of the U.S.A. created his soda brand in 1893.
He first introduced the Soda as Brad's drink- a mixture of sugar, water, caramel, lemon oil, kola nuts, nutmeg, and other ingredients.
The brand finally underwent a name change in 1898 to Pepsi Cola- it was named after the Dyspepsia and Kola nut added to the recipe.
As the brand grew and expanded, Bradham moved to trademark the name and shifted manufacturing from his small drugstore to a warehouse he rented.
After a long successful run, the brand went bankrupt in 1923 due to unstable sugar prices during the first world war. The company's assets were sold to multiple investors after Bradham lost them.
Charles G. Guth took ownership of the company and reformulated the product. He began selling the 12-ounce bottle for 5 cents. The company bounced back from the ashes of World War 1 and the great depression and has become one of the most popular soda companies today.
9. Barq's Root Beer
Release Date: 1898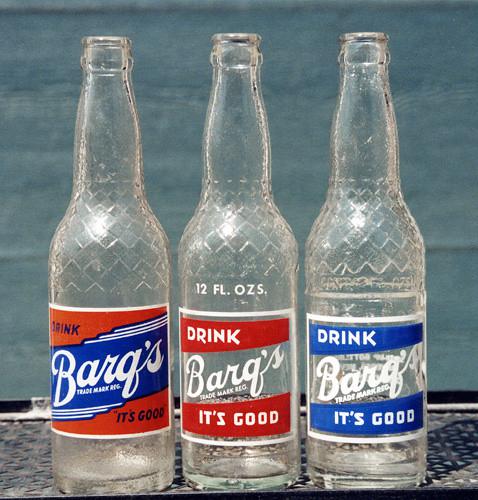 A brainchild of Edward Charles and Edmond Barq in 1898. Edmond Barq owned and ran the Barq Brother Bottling Company in New Orleans with Gaston, his brother, before moving to Biloxi, Mississippi, in 1897.
With this brother, Edward created their soda line. Initially, he chose not to name it Root Beer to avoid legal issues with Hires Root Beer, a well-established brand in Mississippi.
So, in the 1970s, the Barq brothers returned to New Orleans and launched a sugar-free version of the root beer. Ten years after this big move, the Barq's brand got bigger and better, and in 1995, Barq's sold it to the Coca-Cola company.
The 1940s Soda Brands
10. Mountain Dew
Release Date: 1940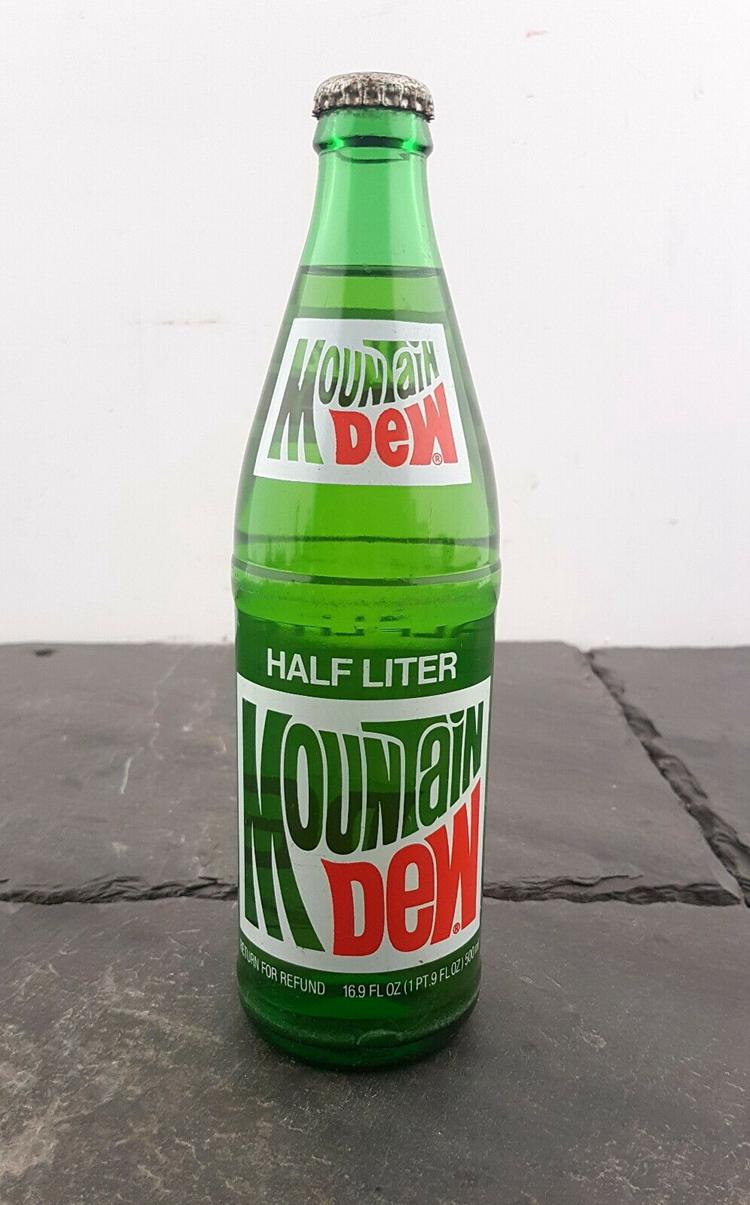 This soda brand is owned by PepsiCo and produced by them too. The original formula was created in 1940 by Tennessee beverage bottler brothers Barney and Ally Hartman. The product went through many changes, including introducing varieties and changing names.
As of 2017, Mountain Dew had a 6.6% share of the soft drinks market in the U.S. with competition in Mello Yello, Surge, and Sun Drop. The drink accounts for 80% of citrus-flavored soda drinks sold in the U.S. in 2010.
11. The Evervess
Release Date: 1946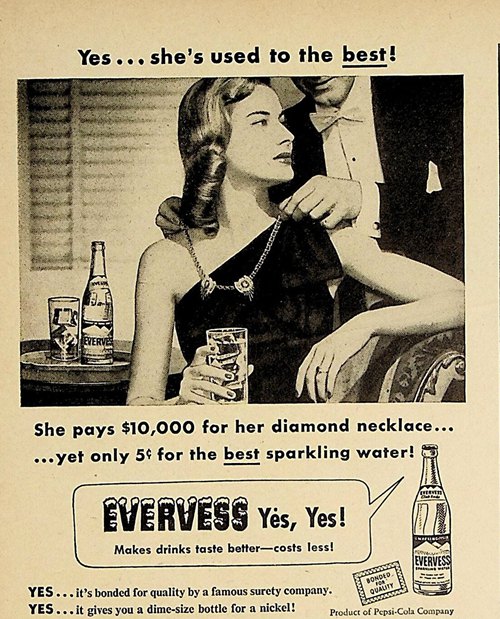 One of the main characteristics of Soda made in the 40s is that they had artsy and versatile cans that made them worthwhile even after emptying the can's content.
The Pepsi club soda had a twist of lemon and came in one of these beautiful cans. Although now extinct in America, the 1946 Evervess brand still exists in parts of Pakistan and Russia.
12. Sun Drop
Release Date: 1949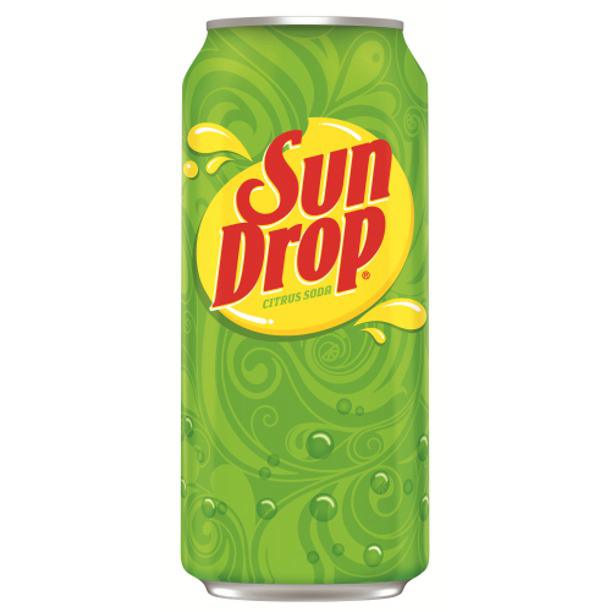 Manufactured by the Dr. Pepper Snapple Group in 1949, this is a citrus-flavored tartrazine drink in a yellowish-green color and is famous for its high caffeine content.
Orange juice is a significant ingredient in the product. The pulp matter from the orange juice provides a delicate taste and appearance to the product.
Sun Drop actively competed against Mello Yello and Mountain Dew and sometimes served as a mixer for drinks with high alcoholic content.
The 1950s Soda Brands
13. Diet- Rite Cola
Release Date: 1958
Royal crown cola released its diet soda in 1958. It became a giant selling diet soda and one the most sought after behind Coca-Cola, Pepsi, and 7-up. Dr. Pepper acquired the company, and now it's sold in the U.S. in different flavors, including the first cola flavor.
The 1960s Soda Brands
14. Teem
Release Date: 1960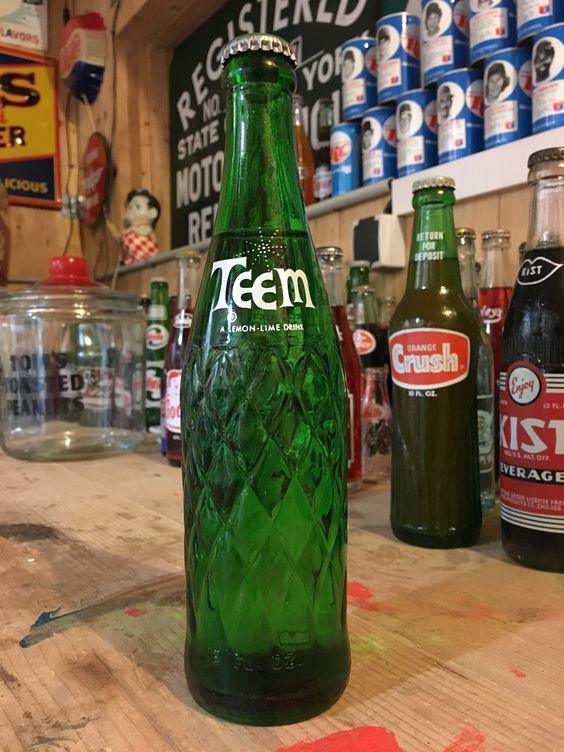 The Pepsi-Cola Company produced this lemon-lime flavored drink in 1960 as a competitor to Coca-Cola's 7up and Sprite. It thrived well into the 80s in the Canadian and American markets until it was discontinued in 1984.
Presently, you can find Teem on sale in Brazil, Uruguay, Nepal, Honduras, and South Africa. However, it survived in other markets well into the 90s before Pepsi okayed vendors to replace it with 7up on the shelf.
15. Veep
Release Date: 1961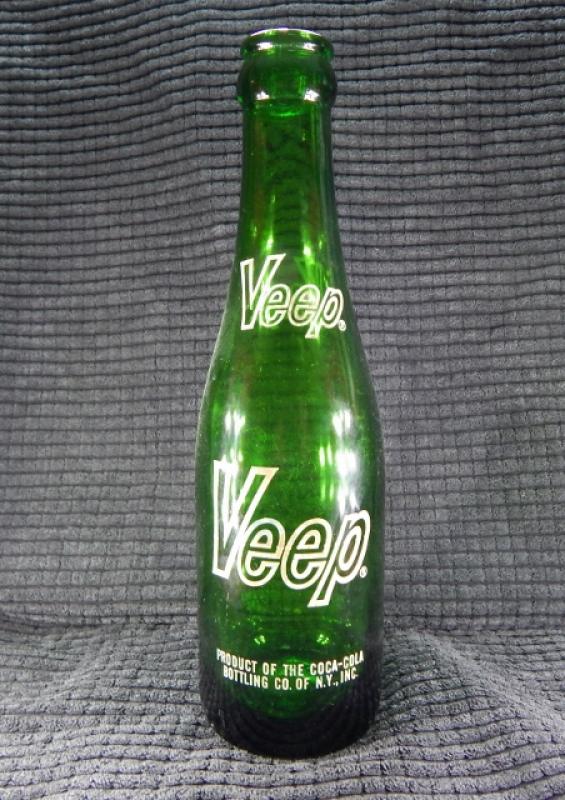 Created by Herbery H. Humphrey for the Coca-Cola company in 1961, this "Great Thirst Fixer and Wonderful Mixer' stayed in production until 1964, when the company eventually stopped production for the newly look-alike beverage -Sprite.
16. Santiba Soda
Release Date: 1969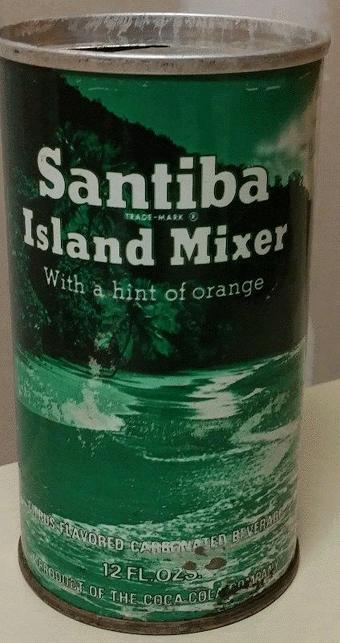 Santiba soda is a line of Soda marketed in 1969 by the Coca-Cola company in the United States. It had various flavors, including Club Soda, Quinine Water, and Citrus flavored Soda.
A discontinued drink, the trademark for Santiba, was passed to Coca-Cola in 1969 and functioned until 1992.
The 1970s Soda Brands
17. Pibb Xtra
Release Date: 1972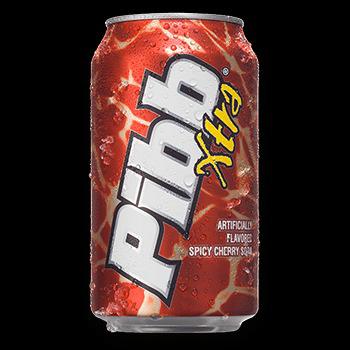 The Coca-Cola Company created a modification of Mr. Pibb, and it had numerous variants. The product with a subtle cherry undertone is sold in cans, bottles, 2-liter bottles, and Coca-Cola freestyle machines.
The original market for Mr. Pibb was located in Waco, Texas, in 1972, the origin of Dr. Pepper before it relocated to Texas. In 2001, the brand replaced the original formula with a cinnamon-flavored spicy cherry flavor.
This flavor was marketed as a bolder version of the initial Mr. Pibb. It's been advertised recently in 2020 as a refreshing alternative to regular Coca-Cola.
18. Rondo
Release Date: 1978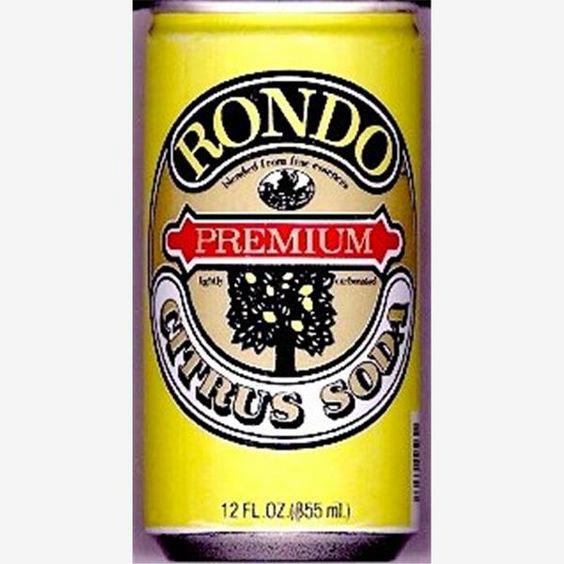 With an exciting campaign featuring people crushing cans in different ways. They had bright yellow packs for regular Rondo drinks and green bottles for Diet Rondo. Cadbury-Schweppes produced it in 1978 and was particularly popular for its slogan – "Rondo- The Thirst Crusher."
19. Mello Yello
Release Date: 1979
This is a citrus-flavored and heavily caffeinated drink created and sold by the Coca-Cola company in 1979 to compete with Pepsi's Mountain Dew effectively.
It became synonymous in the 80s with the Apartheid South African Police and their colored vehicles.
Three different flavors were released for the North American populace, including the Mello Yello Cherry, which was closely similar to Mountain Dew's Code Red. Peach Flavored Mello Yello Afterglow and the Mello Yello Melon are the other two flavors.
The three stuck around for a limited time. However, Mello Yello is still available in select markets and Coca-Cola freestyle machines.
In 2010, the company went through a total rebranding, including distributing the drink into the Northeastern and Western United States. In 2011, the Mello Yello replaced Vault and Coca-Cola freestyle machines.
Check out this interesting video, it's one of mello yello's commercials.
The 1980s Soda Brands
20. Snapple Tru Root Beer
Release Date: 1983
Introduced in 1983, the root beer wasn't as sweet as other root beers and won the heart of many. It was considered a healthier alternative to heavily artificially colored and sweetened sodas.
The company also launched other soda lines that included Ginger Ale, French Cherry, Jamaican Ginger Beer, and Crème D'Vanilla. Sales were going smoothly until the company launched its iced tea and fruit drinks line in 1987 and 1989.
These new drinks fit into the new health-conscious agenda Snapple was pushing; hence they discontinued the production of the Tru Root Beer and the other soda lines.
21. Jolt Cola
Release Date: 1985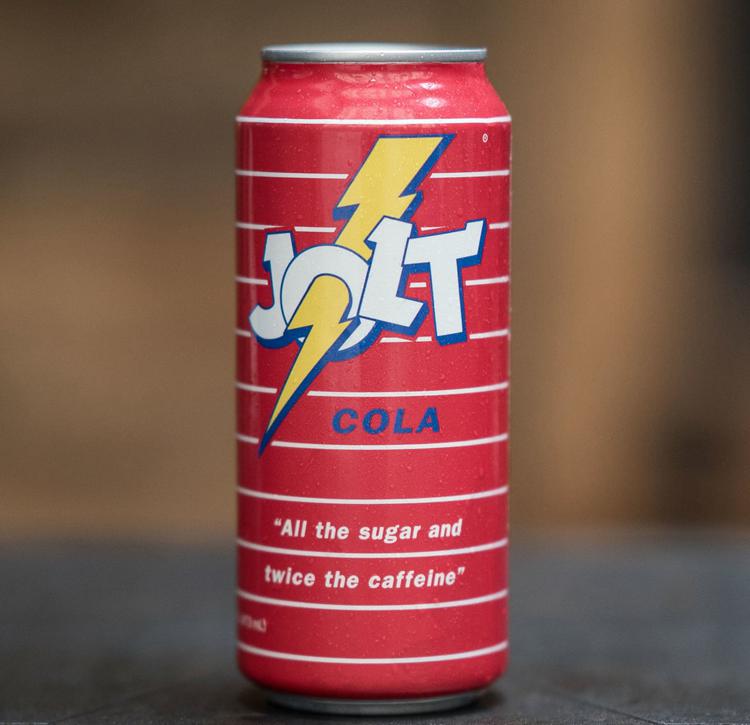 It was produced by C.J Rapp of The Jolt Company (later known as Wet Planet Beverages) in 1985. It's a highly caffeinated drink targeted at a market dominated by students, young professionals, and anyone facing stress. Here is a video explaining more on it.
It replicated the effect of energy drinks. The slogan even read, "All the sugar, twice the caffeine" at first, after 24 years, the company changed it to "twice the caffeine."
From 1985 to March 2019, the company underwent changes, updated new products, went through bankruptcy and numerous court cases, and eventually ceased production in America.
22. Hubba Bubba Soda
Release Date: 1988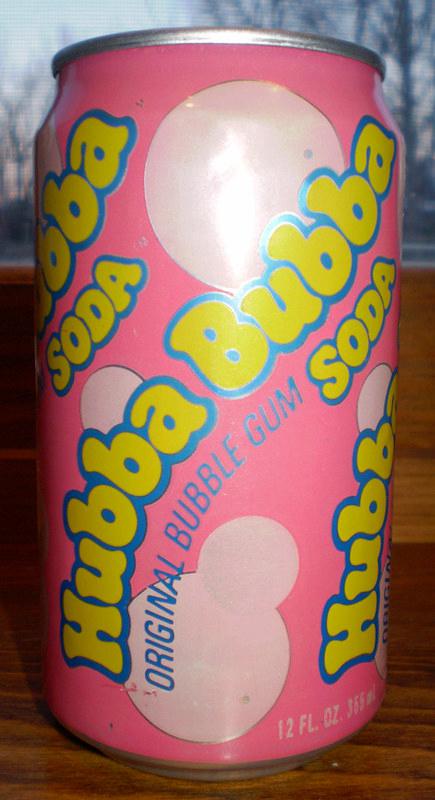 Steve Roeder created the Hubba bubba soda for the AJ Canfield Company in 1988. Roeder created the flavor using the Hubba bubble gum snow cone syrup. It was first released for sale solely around the Chicago area.
Later it became a household name all over the United States, especially among kids, due to its high sugar content and bubble gum-like smell. However, this hype didn't last, as the product dropped in sales a year after its release in late 1989.
Adults couldn't sense the bubble gum-inspired flavor (nobody wants to drink literal bubble gum), so it fell out of luck with them and never made a comeback.
1990s Wonder Soda Brands
23. Ok Soda
Release Date: 1993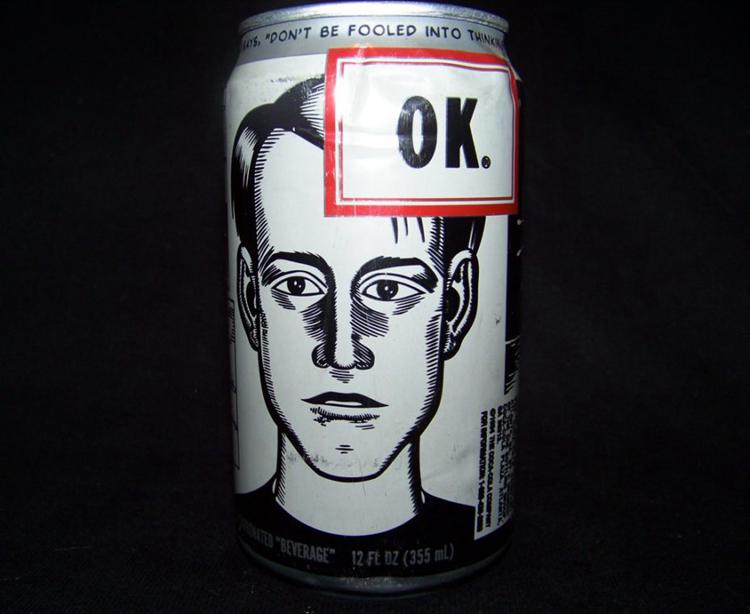 Ok Soda was created by Dan Cortese for the Coca-Cola company in 1993 to win Gen X and Y over to their side seemingly.
The Soda had a different flavor and had artwork designed by comic artists Daniel Clowes and Charles Burns and adopted a quirky advertising technique that mocked traditional advertising.
Due to their over-advertising and the general ill taste of the Soda, the drink only survived seven months, after which it was gone for good.
24. Kick
Release Date: 1995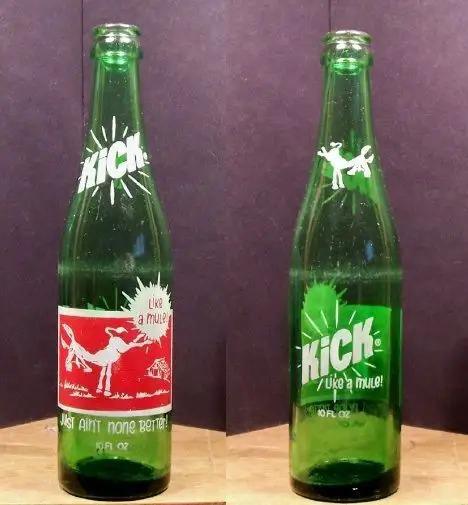 The Royal Crown Company produced a citrus-flavored soda in 1995 to compete with more grounded brands like Mountain Dews and Coca-Cola's Mello Yello. Its target market was video gamers, sportspersons, and punk enthusiasts.
Production was discontinued in 2002 when the royal crown company was bought by Cadbury Schweppes when they acquired Snapple.
25. Surge
Release Date: 1997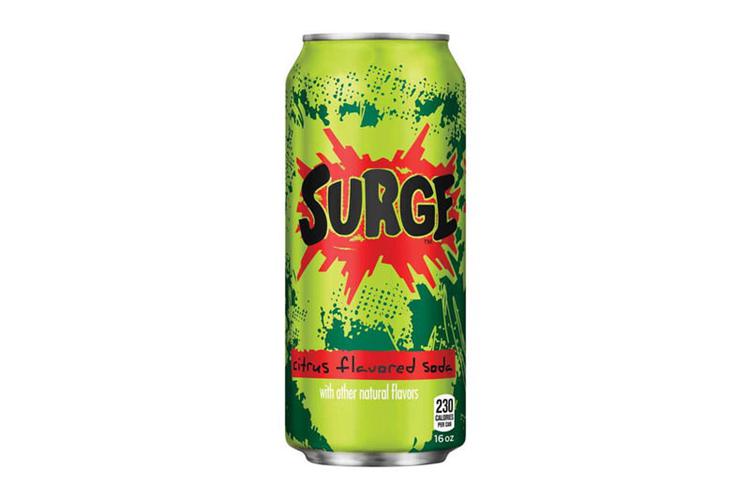 A bright glowing green beverage very similar to Mountain Dew was manufactured on February 7 1997 by the Coca-Cola company. It was a popular drink among kids and even had an online fan club begging for its relaunch after being discontinued in 2003.
Which beverage has the Most Soda
Bawls top the list with the most caffeine. Standing at a whopping 102mg and supplying you 190 calories when you gulp a single can, this Soda will get you ready to go and give you the best sweet tooth.
Which Soda has the Most Sugar
Pepsi cola contains 9.8mg of sodium and 42.3mg per liter of potassium. Its main ingredients are high-fructose corn syrup, colorings, phosphoric acid, citric acid, natural flavors, caffeine, and sugar.
What is the Most Popular Soda?
Coca-Cola stands tall on this prestigious list. With decades of experience and existence, the company has sponsored big tournaments around the world and sells in over 200 countries.
It's so popular that even countries that don't manufacture the product import them from other countries.
Which Soda has the Most Sodium
Pepsi cola contains 9.8mg of sodium and 42.3mg per liter of potassium. Its main ingredients are high-fructose corn syrup, colorings, phosphoric acid, citric acid, natural flavors, caffeine, and sugar.
Parting Words
Sodas are an integral part of human history, and you must get familiar with their past. Here's a run-down of facts about them.
In the early days, vendors used to sell Soda in dispensers mounted on their backs and soda fountains.
Most sodas were initially invented to cure diseases and serve as an alternative to natural spring waters.
Sodas A.KA. soft drink used to be concocted by local pharmacists and was a drugstore item.