Cookies are so much fun! From time immemorial, parents and housekeepers have understood that these fragrant and delicious edibles must be displayed so the family and visitors can see them. Why bury your cookies with other food items in the cupboard or pantry when you can keep them fresh and flavorful in a cookie jar.
Cookie jars were created for the sole purpose of storing delicious and aromatic cookies for a long time. Although it also works perfectly for other junk foods. Almost every American and Canadian kitchen has a utilitarian, ceramic, or glass cookie jar. The same is known as biscuit jars/tins in the United Kingdom. Over the years, the purpose of cookie jars has expanded to being a case for hiding money, something like a piggy bank.
There are so many styles, sizes, colors, shapes, and manufacturers of vintage and modern cookie jars you can choose from depending on your preferred type. However, this article will focus more on McCoy vintage cookie jars.
McCoy Pottery Company
The Roseville, Ohio-based Nelson McCoy Sanitary Stoneware company, founded in 1848, mainly produced decorative and functional stoneware items like jugs, pitchers, crocs, and of course, cookie jars. These pottery items are made using clay mined from Roseville lands.
The McCoy stoneware company was active till late 1900. During its active years, it was rebranded a couple of times due to the interests of its stockholders at the time. First, it was in 1910 when the brand was renamed from J.W McCoy Stoneware Company to Nelson McCoy Sanitary and Stoneware Company. Next was becoming a part of the American Clay Products Company. In 1933, the company rebranded to Nelson McCoy Pottery Co.
McCoy vintage cookie jars were first produced by McCoy, a pottery brand, in the 1930s. This company is still lauded for its vintage pottery items, of which many are considered expensive, valuable collectibles.
During its years of independent and joint operations, the company remained a respected producer and retailer of ceramic products. In fact, it remained a giant pottery corporation until its closure. The majority of the company's most sought-after pottery decorative pieces are cookie jars. It was of no surprise that other manufacturers began to imitate McCoy cookie jar designs, styles, and shapes to benefit from the company's fame.
Value of the McCoy Cookie Jars
There is no general value for all the McCoy cookie jars in existence today. Each has its individual value that is determined by some factors. As a collector, you should have an idea of a vintage jar's cost price to avoid paying more than the process is worth or underselling one of your McCoy cookie jars.
To know more about the value of McCoy cookie jars, and even other McCoy pottery items, you must assess their age, condition, rarity, provenance, and demand.
Age of the McCoy Cookie Jar
The first set of McCoy pottery company cookie jars was produced almost 100 years ago. While we mentioned earlier that the company was founded in the early 1900s, it focused on manufacturing other household pottery pieces. It wasn't until the 1930s that they got the idea to start producing the cookie jars. They continued releasing designs upon designs of these biscuit jars until the company was closed down in the 1990s.
If you have a set or manage to find one that was produced in the 1930s or before the mid-1990s, their market value may be higher than similar products released in the other half of the century.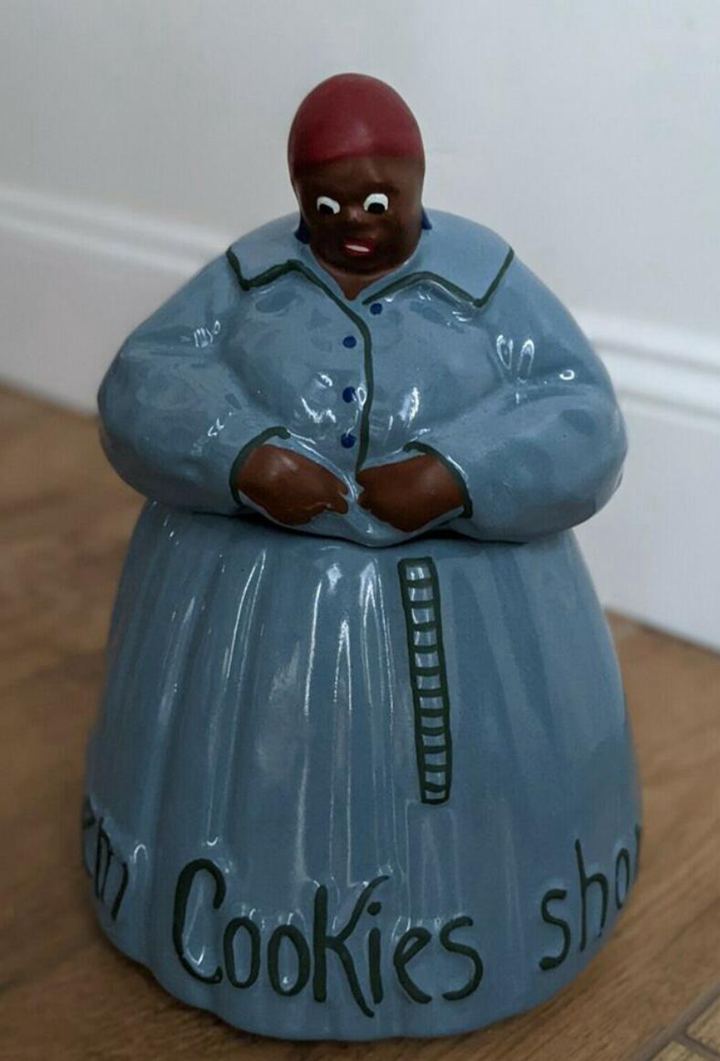 Condition of the McCoy Cookie Jar
For a McCoy cookie jar to be considered valuable, it must be in good shape. The phrase "good as gold" is used by collectors to describe elegant vintage cookie jars in perfect condition. If the state of a cookie jar is less than average, its worth won't be significant. Therefore, if you come across a low-priced authentic McCoy cookie jar, there's a high probability that it is in bad condition.
Regardless of whether or not your piece was among the first produced in the first collection, if it's in bad condition, it may be worth less than younger pieces.
To assess the condition of McCoy vintage jars, we recommend you check for major scratches, cracks, and chips. The usual spot for damage is the top of the pot that touches the bottom. Carefully inspect all the edges—round or sharp—for chips. The best way to check for minor damages is by running your fingers over the rims or the body. This way, you'd be able to feel shallow cracks that aren't yet visible. You could also do this for the inner rims. Although, internal damages which cannot be seen when the cookie jar is closed have less impact on the jar's value.
In addition to this, ensure the cookie jar's lid is perfect. A jar without a lid or with a broken lid has its value significantly reduced. Some vintage cookie jars have become worthless due to their lack of a cover. The truth is that a McCoy cookie jar's integral form is incomplete without a lid. Of what use is a cookie jar if it has no cap to keep off contaminants and other elements. A cookie jar without a lid is more or less an open bowl.
However, you may be lucky to find replacement lids on online marketplaces like Etsy and eBay, or you could attend auctions or estate sales to check for a close replacement. With the right match, a cookie jar can be restored to its original value.
Provenance of the McCoy Cookie Jar
Since the first collection was released in the 1930s, reputable and wealthy families have picked up a few of these cookie jars. Pieces owned and passed down by these families will continue to be values higher than the McCoy cookie jars purchased by less-reputable or common names.
Rarity of the McCoy Cookie Jar
The older a McCoy cookie jar is, the rarer it would be. This same logic applies to every other antique and vintage item. McCoy products released from 1970 to 1990 are widely more available than those released in the 1930s and 40s. Rare cookie jars are more valuable than the common pieces, as there is usually more demand.
Demand and Supply for the McCoy Cookie Jar
Every market is governed by supply and demand basis. The antique market isn't different. When demand is high and supply is low, the vintage McCoy jar is guaranteed to cost more. This is why rare cookie jars are priced at significantly higher values than ordinary pieces.
It is worth mentioning that it is possible to have a rare piece that isn't in demand. Probably due to its shape or design. Eventually, these McCoy cookie jars are sold off at average prices or less.
How to Identify and Date Authentic Vintage McCoy Cookie Jars
There are so many fake Vintage McCoy cookie jars in the antique market today. As a collector, you can learn to date prospective jars by assessing features like design, shape, colors, and maker's mark. Many new manufacturers have perfected the various shapes, styles, and fire-glazed colors of authentic McCoy cookie jars.
Design
The easiest way to estimate production date of a McCoy cookie jar is to assess its decoration or design. The Nelson pottery company drew inspiration from trending aspects through the different decades of its existence. Before the company started producing cookie jars, many utilitarian product designs featured swirl stone-like glazes.
From 1930 till 1945, many of the McCoy pottery items, including the cookie jars, featured beautiful yellow floral outlines. By 1950, the company's go-to design concept featured jewels, butterflies, and floral elements. The most common jewel used were glass gems, and they added extra sparkle to the jar's overall aesthetics. We can't help but mention the Strawberry design era. This was from the mid-1970s till the company's closure. The products had simple patterns with engraved or painted strawberries on a white glazed background.
Shape
The shape of the cookie jar is another medium to estimate its age. The first set of McCoy jars was concave-shaped. Circular flat finials followed these in the mid-1930s. In the late 1930s, McCoy pottery shaped its cookie jars into a ball shape. A few of these had honeycomb patterns in maroon and brown form. Between 1940 and 1944, the cookie jars were in the form of the old milk can and had molded blue, ivory, yellow, green, and black handles. During this period, the company also created bean-pot-shaped jars with slanted or angled finials. Other shapes include the Hobnail-patterned jars in 1940 and the tilt pitcher McCoy cookie jars.
The company produced a few cookie jars in the shape of humans and animals, including women, cats, and dogs.
Maker's Mark
The maker's mark is a crucial feature of every vintage item. However, it is not as important for McCoy's pottery items, as the company did not mark everyone.
McCoy Cookie jars have the company mark at the bottom. The company upgraded its marks through the decades. In some decades, at least two marks were used.
The cookie jars produced between 1930 through 1943 sported a "USA" mark with a noticeable abstract line in their background. Some of the cookie jars had a semicircle moon instead of a line. The McCoy cookie jars labeled "McCoy Handpainted" were manufactured in the late 1940s. The other marks include "McCoy Made in the USA" before 1950. The signature "FLORALINE" was one of McCoy's trademarks for limited pieces produced between 1940 and 1945.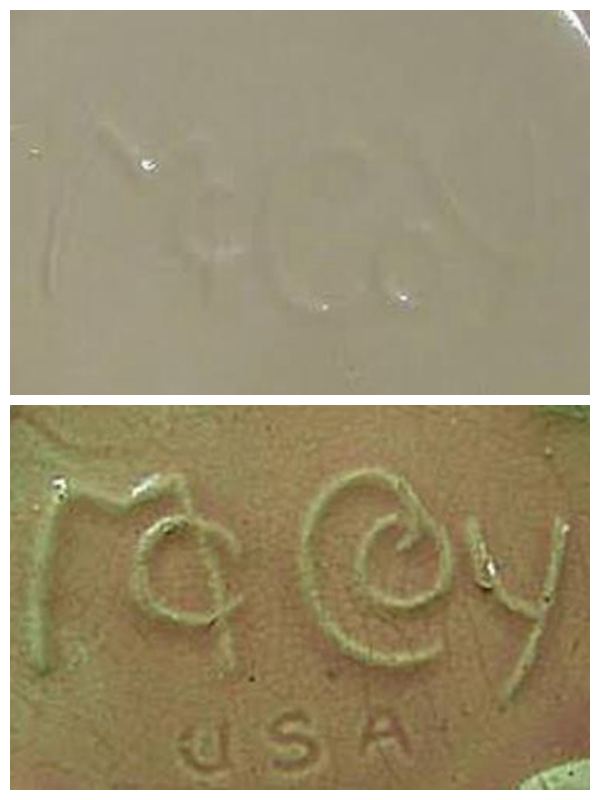 Color
If your McCoy cookie jar has earth-toned fire-glazed paint, it was likely manufactured in the 1930s. However, others with white, blue, green, yellow, and ivory fire-glazed paints were released in the 1940s and 1950s.
Tips to Spot a Fake Antique McCoy Cookie Jar
To be a successful McCoy cookie-jar collector, you must be able to identify fakes too. Some experts believe that fake McCoys are more than the authentic pieces, and we can't help but agree with them.
First off, we'd advise that you research to know which patterns are often replicated in your region. Most fake McCoy cookie jars in the U.S antique market are reproduced Little Red Riding Hood and Snow White jar patterns. Familiarise yourself with these and other common patterns, so you will immediately walk away when you find a low-priced replica.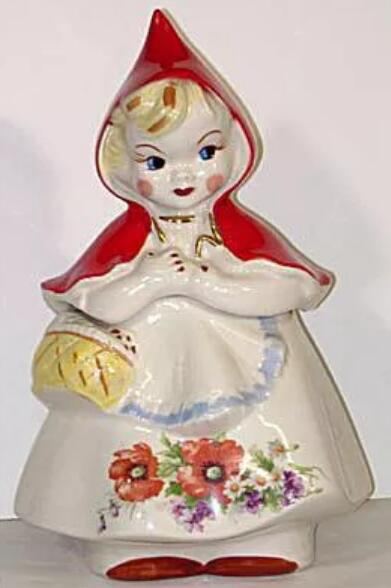 Fake McCoy designs are usually smaller or shorter in size than the original items. It would also weigh less. Check for the measurements of an authentic McCoy piece, and compare them with the measurements of the reproduced piece. If you're at a loss where to check for these measurements, visit the McCoy Collectors' Society website.
You can also single out a fake McCoy cookie jar by looking at and analyzing its glaze. It is easy to get fooled by an unscrupulous McCoy collector as these variations are subtle. However, if you calmly and carefully check these features, you'd easily fish out the fakes.
Study Guidebooks
You can reference guide books on antique cookie jars to get valuable information about rare authentic McCoy cookie jars. Reading guidebooks is honestly the best way to learn how to single out fake pottery items. These books can be found in local libraries or bookstores. Authors provide information about hundreds of patterns, sizes, and glazes. If you cannot find your piece of McCoy cookie jar in these books, we bet it's a fake.
Recommended antique cookie jar guidebooks include:
The Complete Cookie Jar Bookby Mike Schneider
Warman's cookie jars: identification and Price Guideby Mark F. Norman
The Ultimate Collector's Encyclopedia of Cookie Jars by Joyce and Fred Roerigs
Locate Reputable Appraisers
If you've assessed your McCoy cookie jars with the about characteristics, and you still find it hard to estimate the age of the piece, we suggest you procure the services of a vintage cookie jar collector. They would be able to provide more insight on the accurate decade your McCoy jar was produced.
You could also network with other McCoy experts via a collector's society or online forum. Linking up with veteran McCoy collectors gives you a chance to find and gain more knowledge about these pieces.
Most Valuable McCoy Cookie Jars
McCoy Cookie jars, as well as their other pottery collectibles, can be highly valuable. You are unlikely to view any top ten valuable cookie jars without coming across at least four McCoy products. They are often priced from $50 to hundreds of dollars. Some pieces are even worth a few thousand dollars.
Here are some of the most valuable McCoy cookie jars. With these, you'd know how much other similar vintage McCoy cookie jars could fetch today.
McCoy Coalby the Cat Cookie Jar
Price: $500
Production Year: 1967
The Coalby cat cookie jar is a less common McCoy design. There are several knockoffs of this design; however, the original piece was stamped with "207". To know you're purchasing the original Coalby cookie jar, confirm the quality of materials used.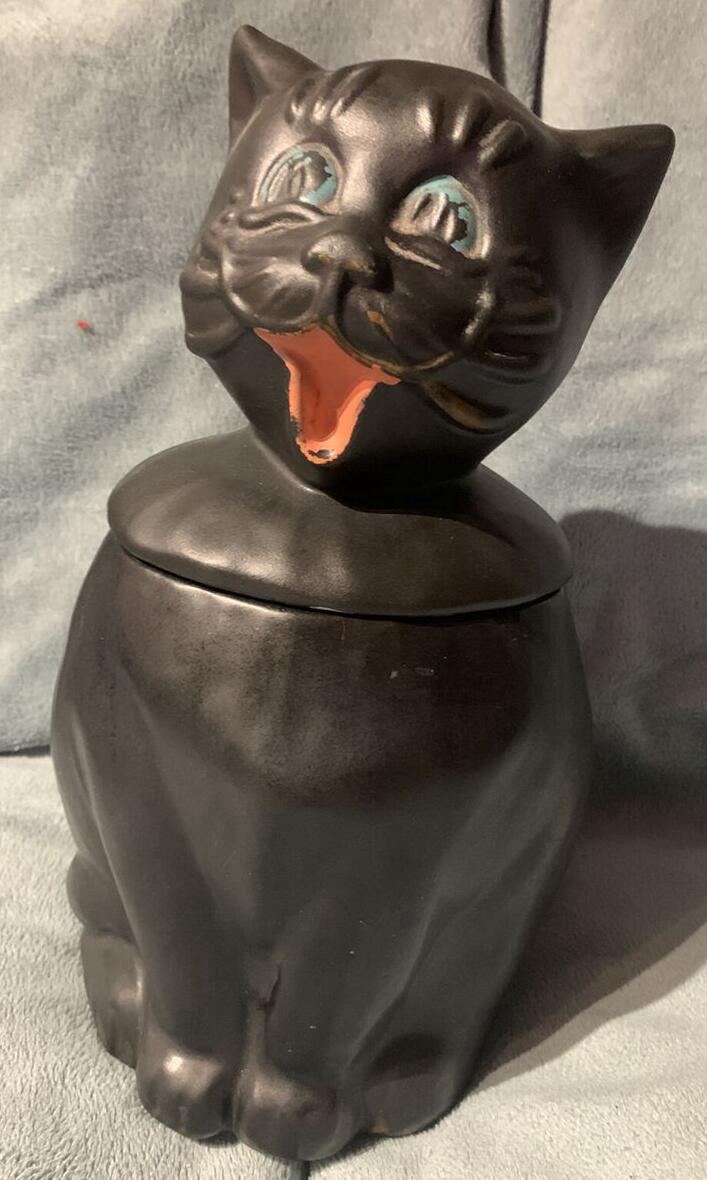 McCoy Jack-o'-Lantern Jar
Price: $600
Production Year: 1955
This vintage McCoy piece was released in time to celebrate Halloween in 1955. The cute Jack-o'-Lantern piece has an orange hue glazed exterior.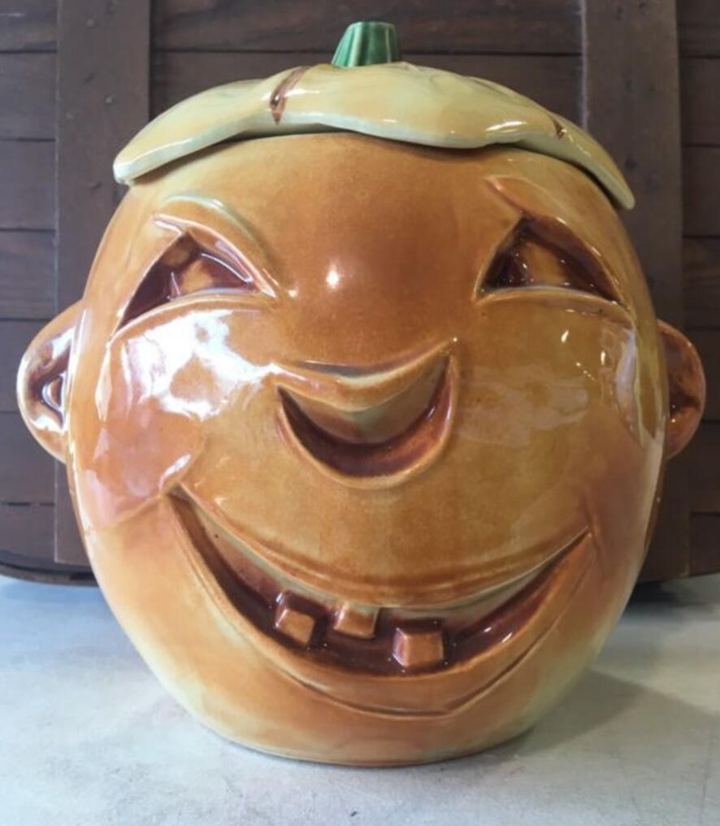 Rare Astronaut Cookie Jar
Price: $500
Production Year: 1960s
The exact year the rare astronaut cookie jar was made isn't clear. However, collectors claim this design debuted in this decade. The astronaut piece is scarce, and $500 is the least price you could get for one of these collectibles.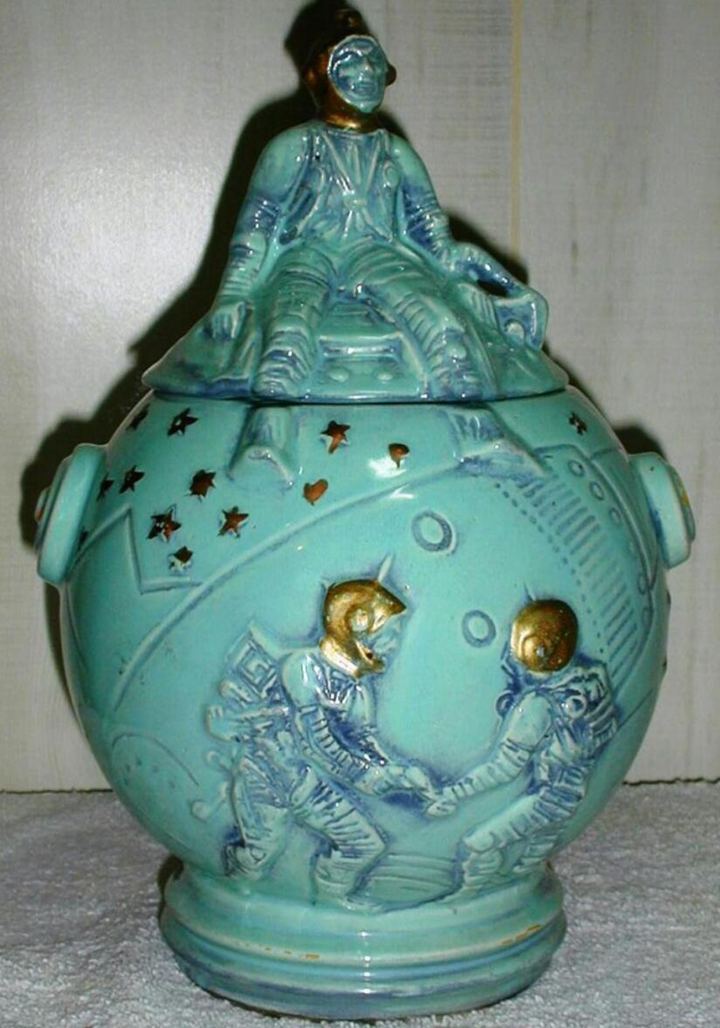 Freddy the Gleep
Price: $2,690
Production Year: 1974
Before you purchase any Fred the Gleep cookie jar by McCoy, ensure you check for authenticity. Because most Freddy the Gleep jars in the market are fakes.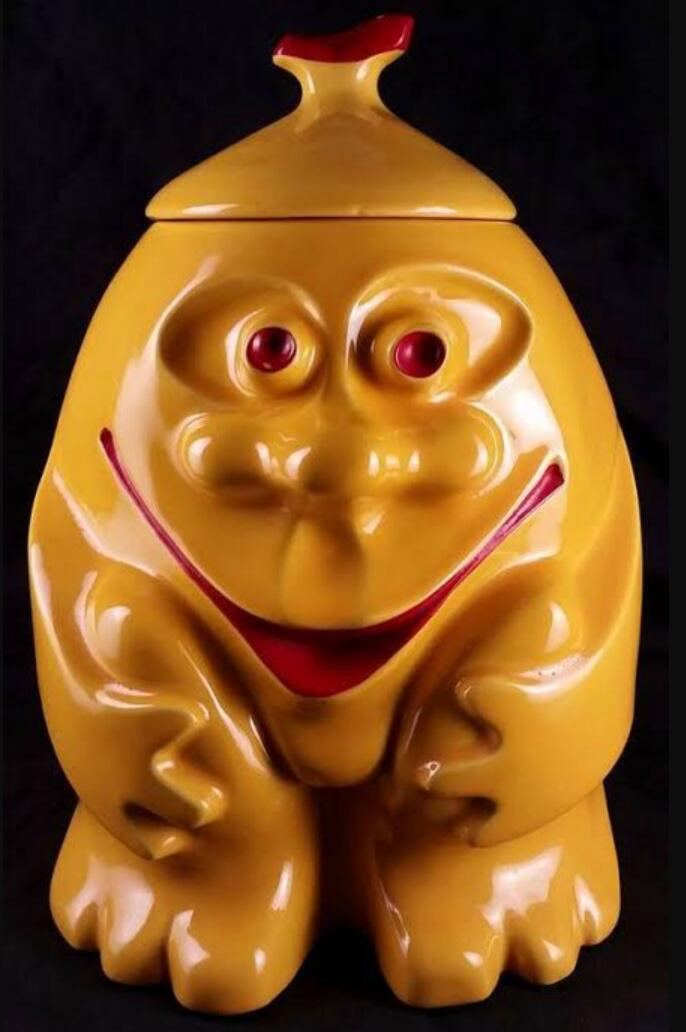 McCoy Multicolour Fox Squirrel Jar
Price: $5,000
Production Year: 1900s
The Multicolour Fox Squirrel Jar is the most expensive McCoy cookie jar worldwide. It is one of McCoy's rarest pieces. Its estimated production date is unknown because it has an uncharacteristic orange-red glaze with a height of 10.5 inches.
It is, in fact, the most sought-after Cookie Jar in the world.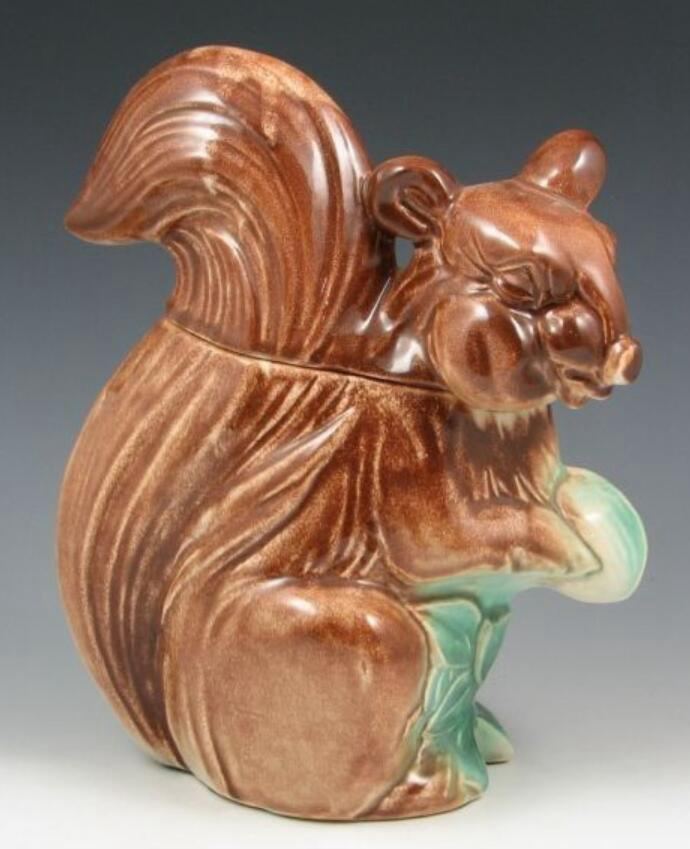 Where to Buy or List Vintage McCoy Cookie Jars
You can buy or sell your vintage McCoy cookie jars through any of the websites below.
You could also visit local antique stores or auction events to buy McCoy pottery, including cookie jars.
Bottom Line
We can't deny that cookie jars have since become the least popular option for storing cookies. No thanks to the advent of better packaging materials like zip-locks and plastic airt-tight containers.
Still, no matter the type or brand of cookie you enjoy today, you can store these sweet treats inside a vintage cookie jar. If anything, it would give you a nostalgic reminder of how things were in the mid-1900s.
If you need more information about cookie jars, you can consult books on antique cookie jars or join a McCoy online forum. Remember that the more knowledge you have about antique and vintage items, the less likely you will be scammed.