Lenox has been producing exquisite porcelain and crystal figures for almost a century, ranging from brightly colorful birds to Disney classics. Over the years, the value of Lenox figurines has risen and fallen depending on a variety of different circumstances.
However, people's enthusiasm for these delicate works of art hasn't wavered, so you may want to think again before giving away your mother's beloved "souvenirs" just because they look outdated or don't really go with your home's overall theme.
In reality, they might be worth a lot more than you could have ever imagined. Yeah – you read it right! Lenox figurines are considered valuable collectibles, and some enthusiasts even pay a high price for such pieces if they are in excellent shape.
So, give this guide a read before you decide what to do with the vintage Lenox figurine in your drawing room. This article will serve as an identification, value, and price guide for vintage Lenox figurines.
Who knows, we might end up changing the way you feel about these highly valued sculptures. Let's begin by giving you a brief overview of the origin of Lenox figurines!
About Lenox Corporation
Lenox Corporation, originally known as Lenox's Ceramic Art Company and established in 1889 by Walter Scott Lenox, manufactured Lenox figurines. It was more of an art workshop than a full-fledged pottery business, producing original American art ceramics.
Lenox figurines didn't come into existence until the 1980s, notably in 1981 when the Lenox Collectibles Division was founded. It created the extremely valued collectible figurines that hold immense monetary value even today.
Lenox Figurines Types
Lenox had licensing agreements with a number of media firms, including DC Comics, Looney Tunes, and Disney. Therefore there are dozens of different sorts of Lenox figures.
Lenox also had many other collections. Thus it would need a full article to detail every single sort of figurine the company produced. Hence, let's just talk about the following general categories, which comprise some of the most sought-after Lenox figurines:
Nativity Figurines by Lenox
The infant Jesus, his mother Mary, and his father Joseph are traditional nativity figurines that can be found in every crib. Some Lenox nativity figurines include a donkey and an ox. Different shepherds with their sheep and shepherd dogs are also a common option.
It's interesting to note that Lenox's nativity figures get high prices at auction. This may be due to older audiences that want to celebrate the nativity with traditional decorations and are prepared to shell out a lot of money for these sets.
Here are a few examples, along with a Lenox collectors price guide for nativity figurines: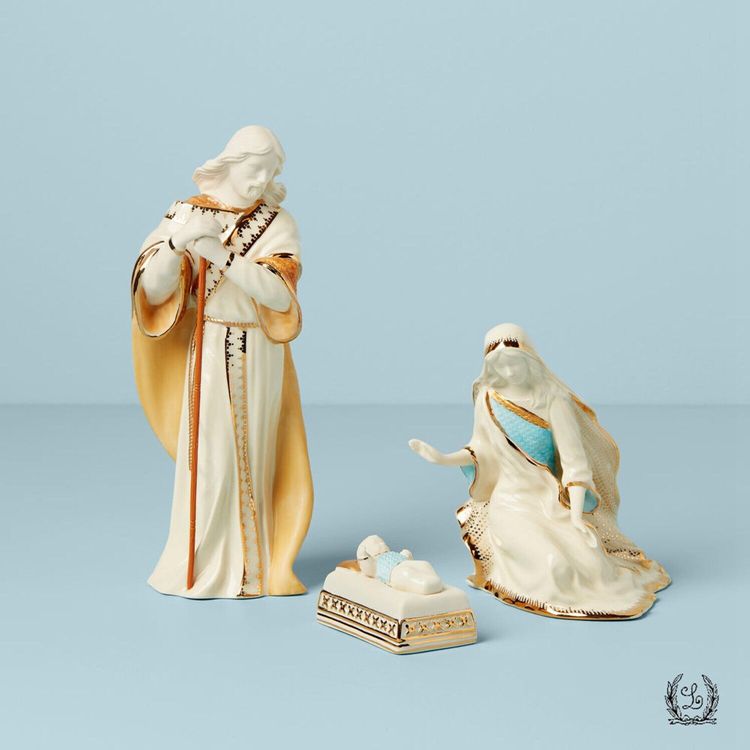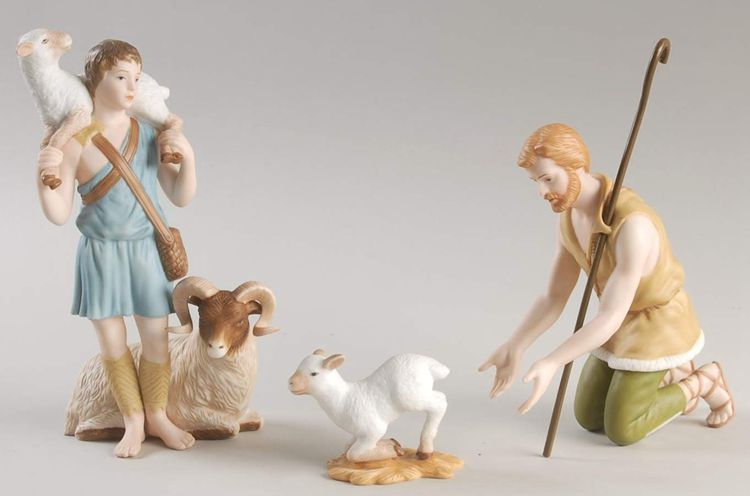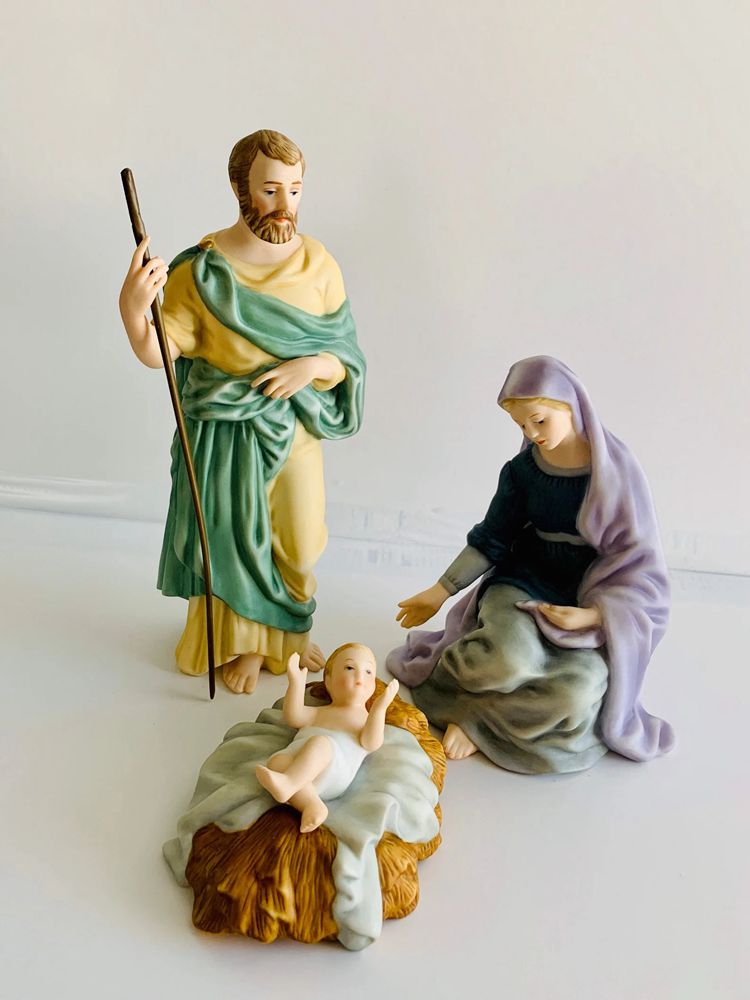 Animal Figurines by Lenox
Lenox made a lot of dog and cat figurines, but there can be figurines of a wide range of species of animals, including horses, rhinos, turtles, and hippos. The size and uniqueness of these figurines significantly impact their price.
For instance, look at the following Lenox animal figurines listed on eBay and Etsy: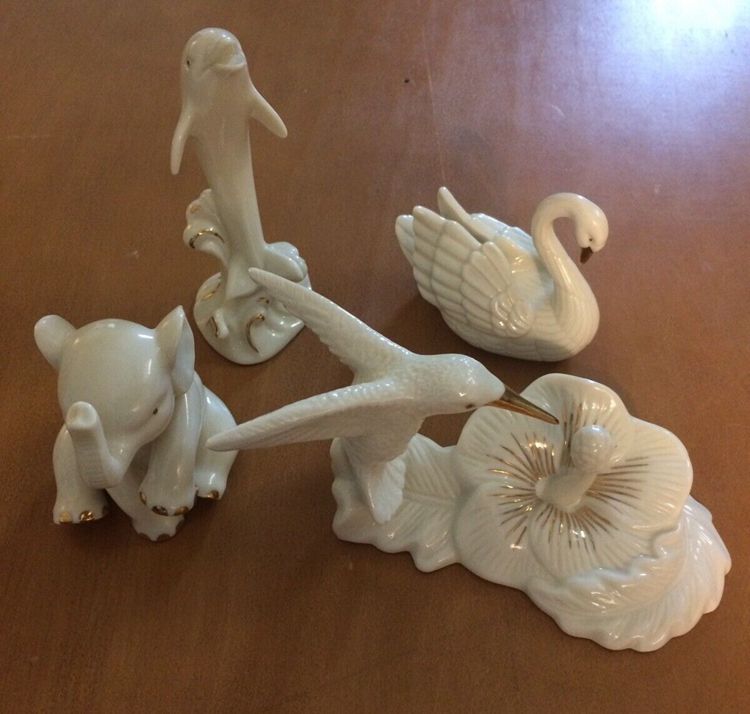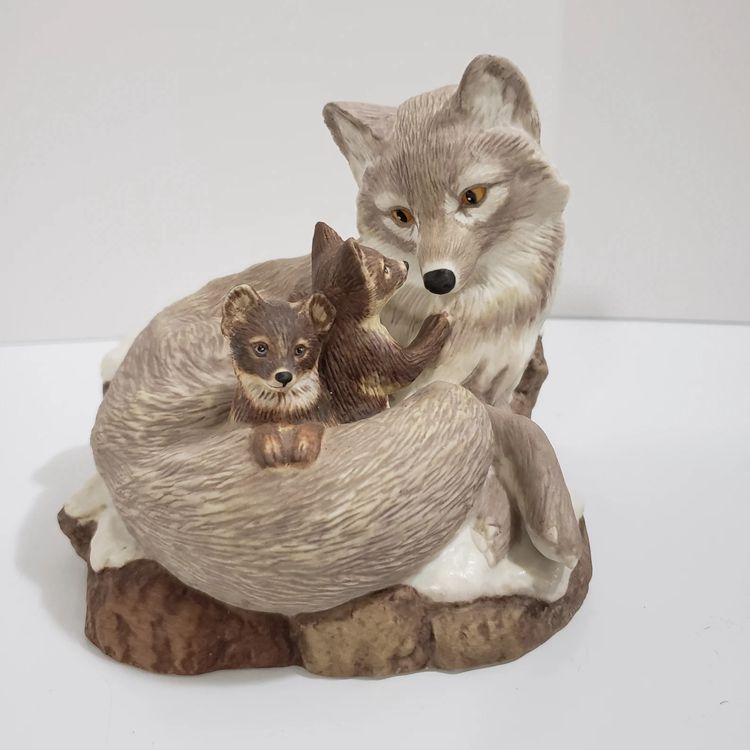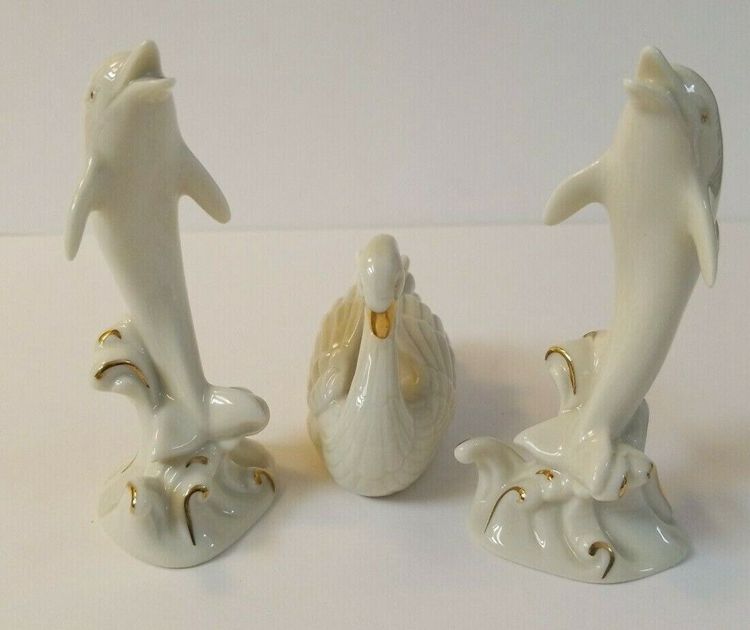 Lady Figurines by Lenox
The numerous lady figurines made by Lenox have a more classic appearance and are generally what most people see when they imagine a collectible china figure.
Lenox's antique ladies only often sell for $15 to $25, which may be a consequence of competition with other, more opulent businesses like Lladro and Hummel to produce delicate female figurines.
Yet, some of these figurines can be sold for as high as a hundred dollars due to their popularity, rarity, or collectability.
Let's have a look at some lady figurines available for sale at auction sites like eBay and Etsy: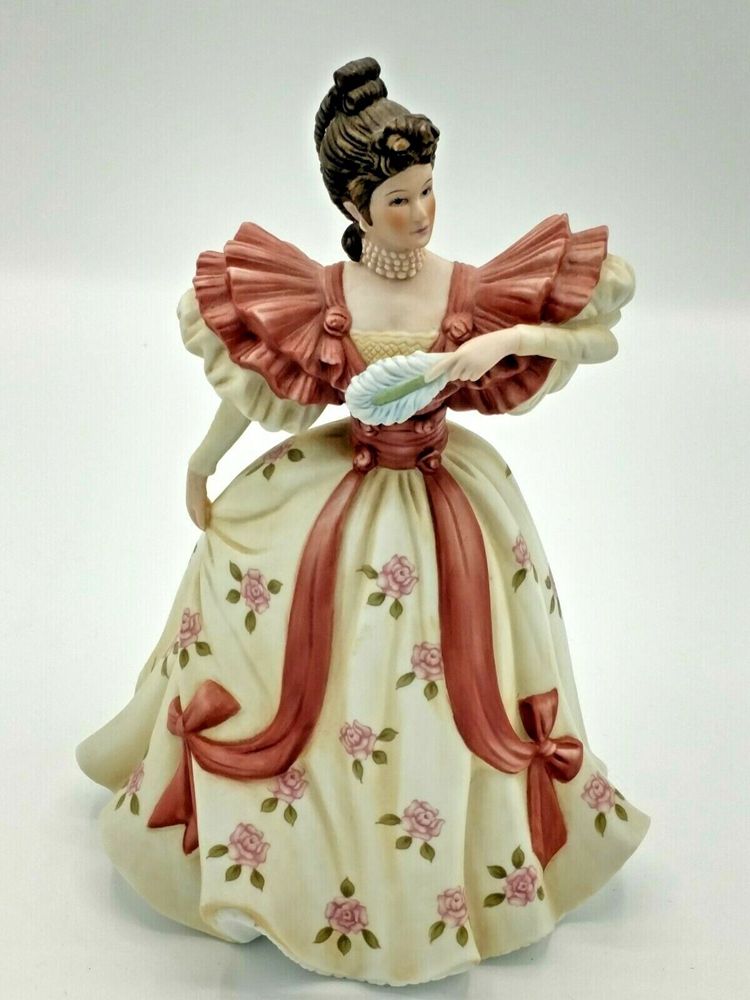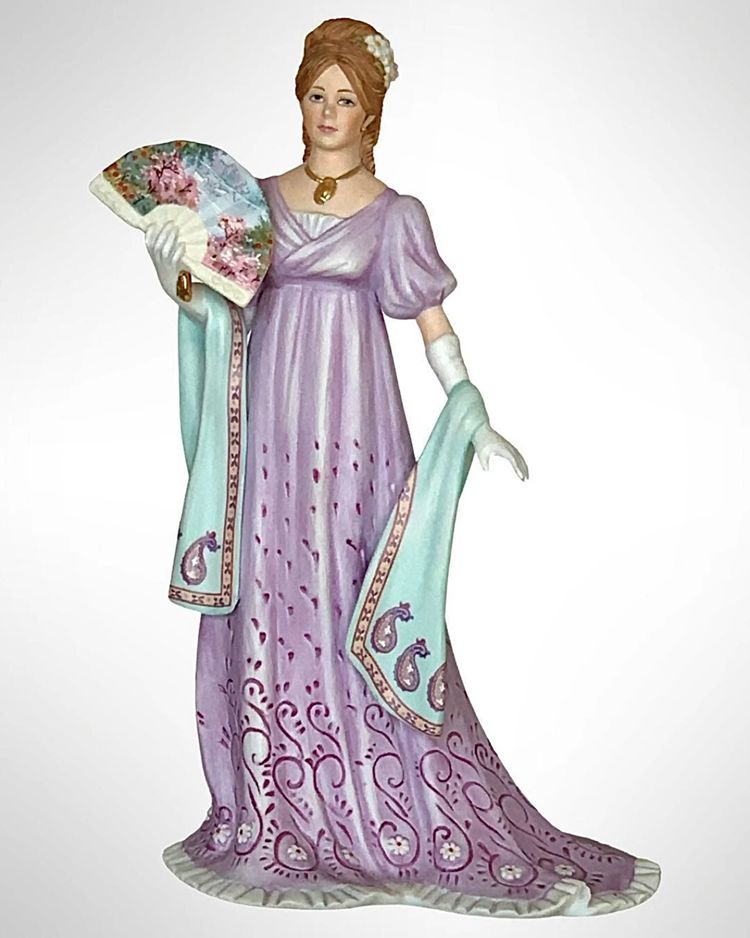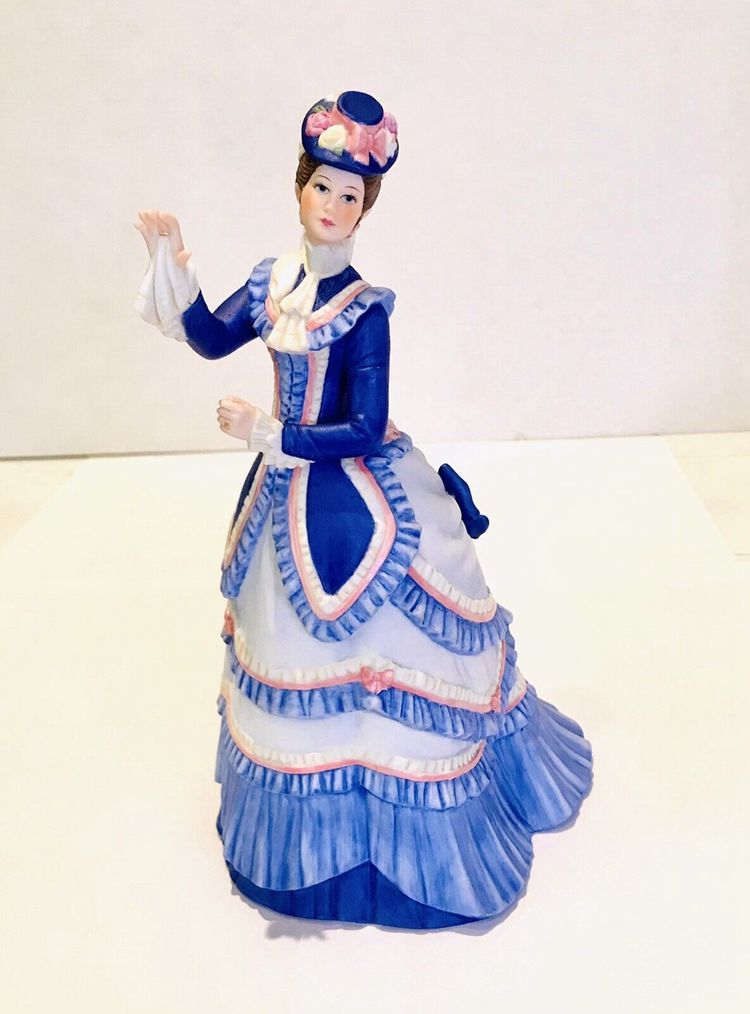 Disney Figurines by Lenox
Disney and Lenox had a long-standing license agreement. It made it possible for the business to produce porcelain statues of many of the most well-known animated figures throughout history, including Mickey Mouse, Winnie the Pooh, Snow White, and many others.
Some of the most costly and coveted Lenox figurines are found in this category such as the following: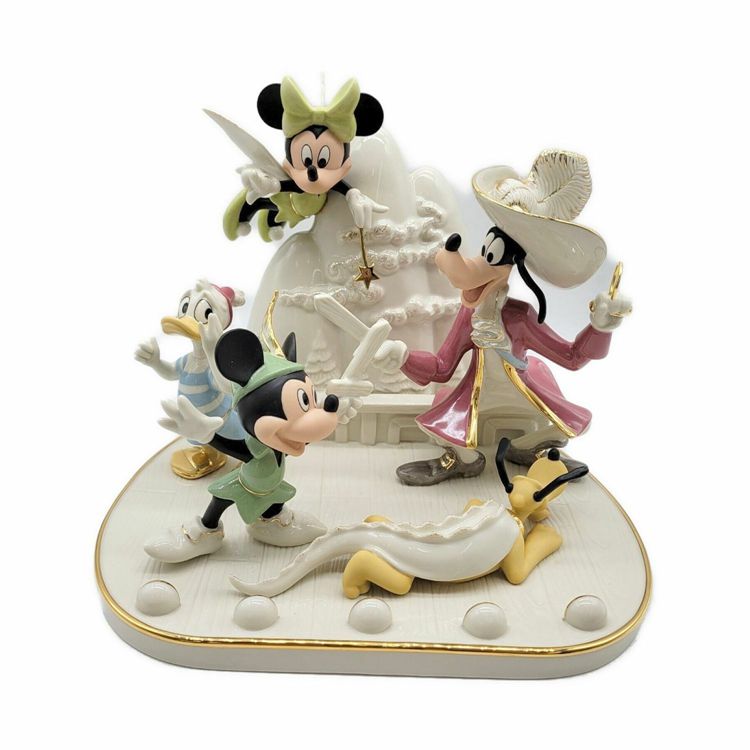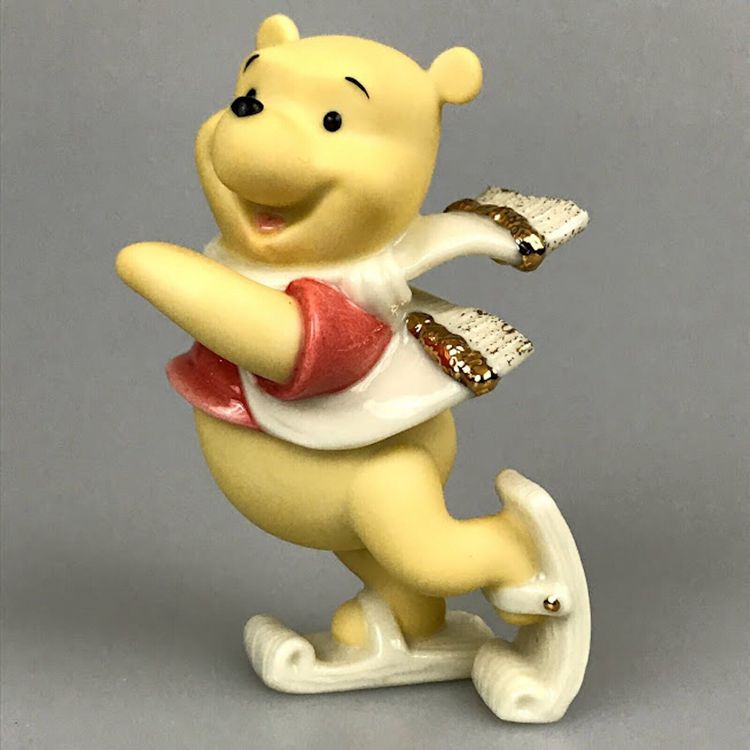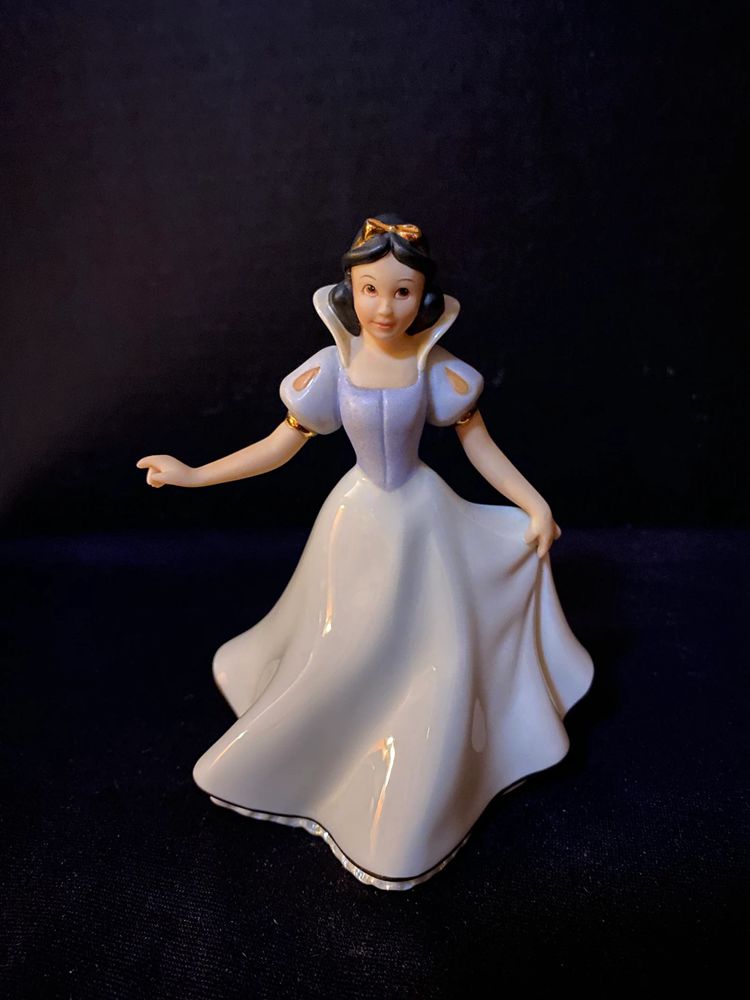 Bird Figurines by Lenox
Lenox manufactured countless figurines of various bird species, so these figurines have their own distinct category. These bird figurines come in a variety of styles, but the 1990s single bird figurines are currently the most sought-after on the market.
As you can see in the examples mentioned below, these birds may be purchased for a variety of prices but often run from $15 to $50.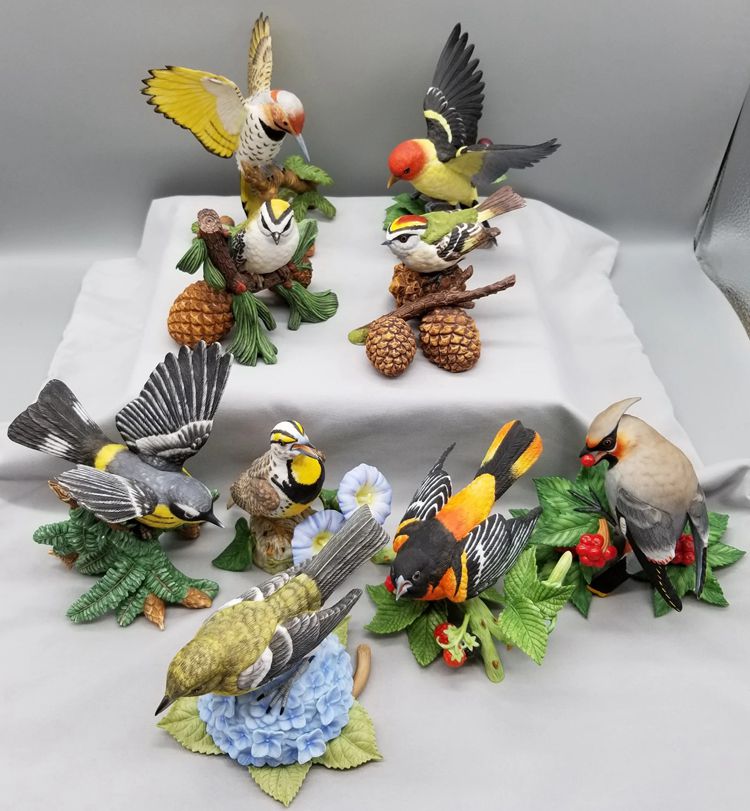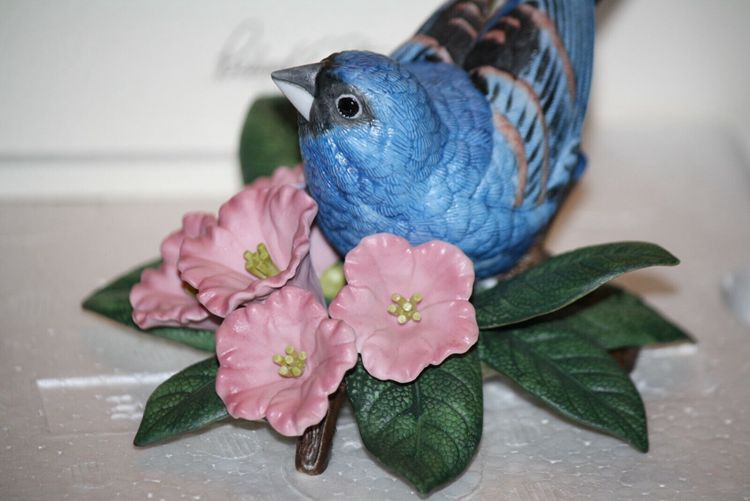 Santa Figurines by Lenox
Every Christmas season, this enterprise manufactured porcelain Santa figurines. As a result, many different Santa sculptures are available, and some individuals are prepared to pay a fair sum to conclude their Santa collection with the last one.
Let's look at what eBay and Etsy have to sell: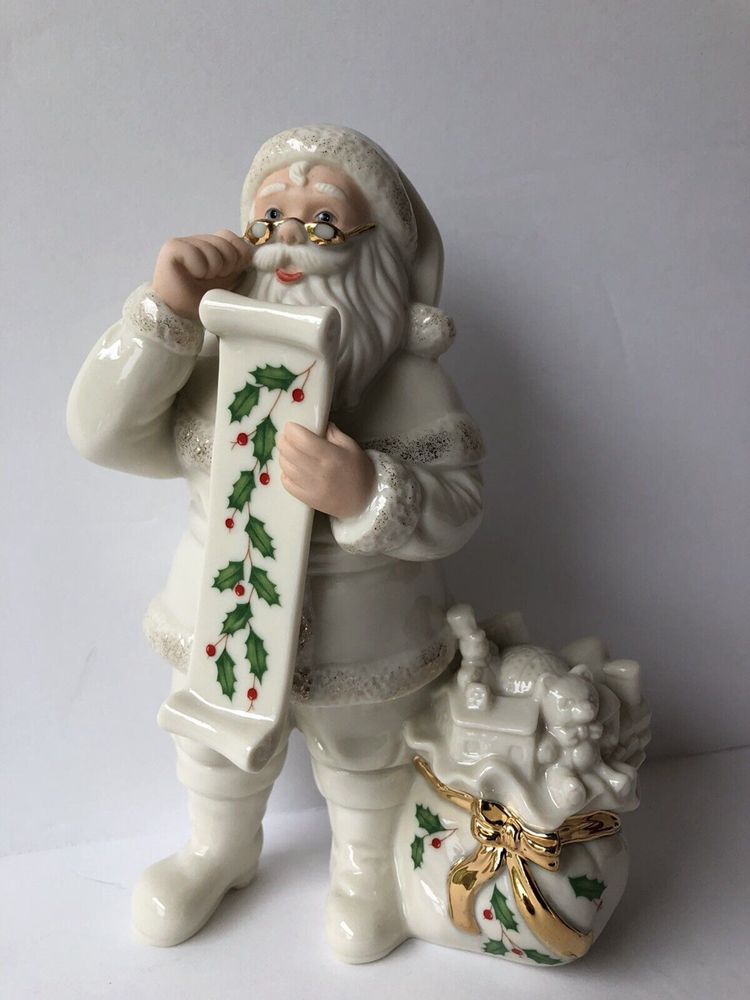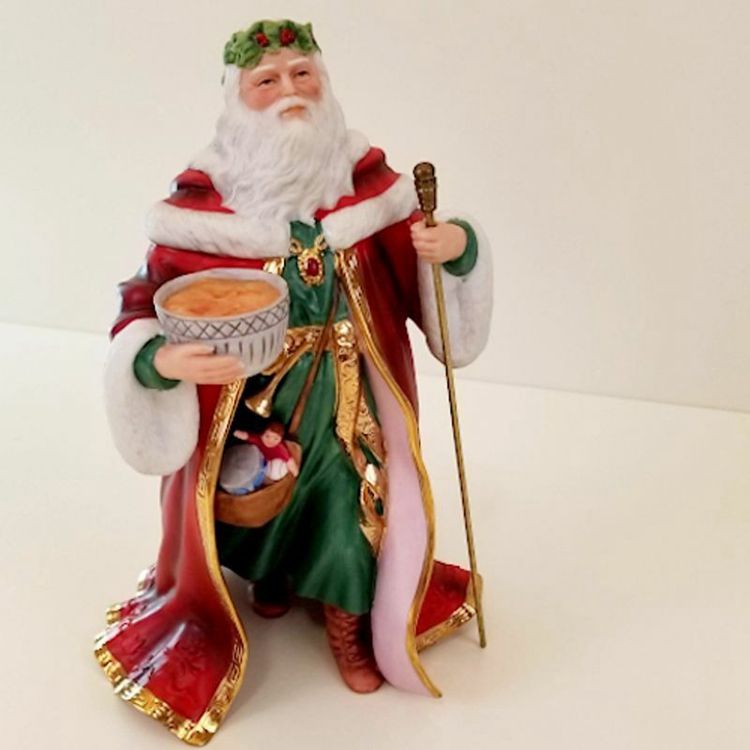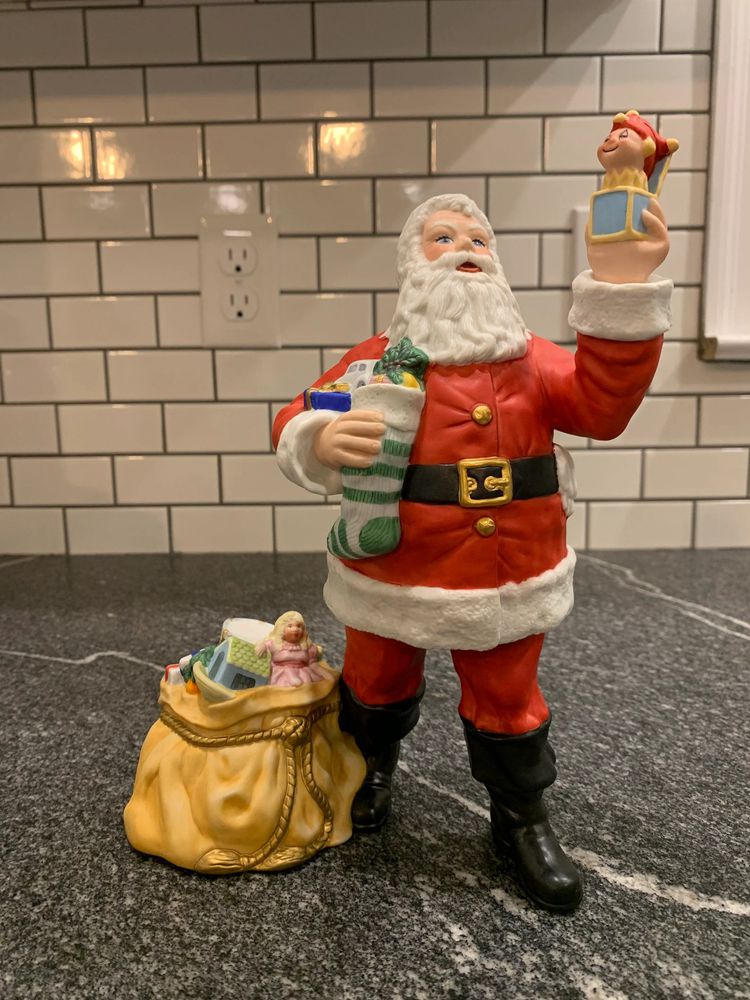 Swan Figurines by Lenox
Last but not least, Lenox has produced countless iterations of swan miniatures. This kind of figurine isn't particularly valuable just because they're so common, but some of the rarest examples can bring in a respectable sum of money.
Let's check out a few swan figurines mentioned below: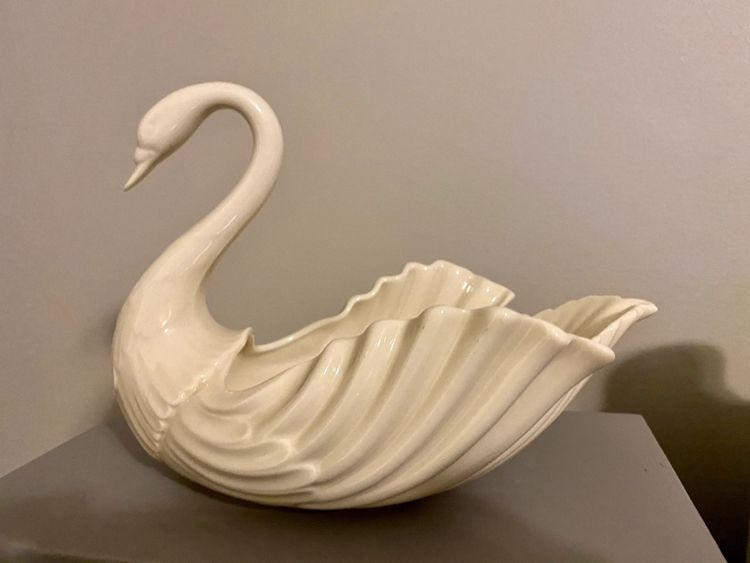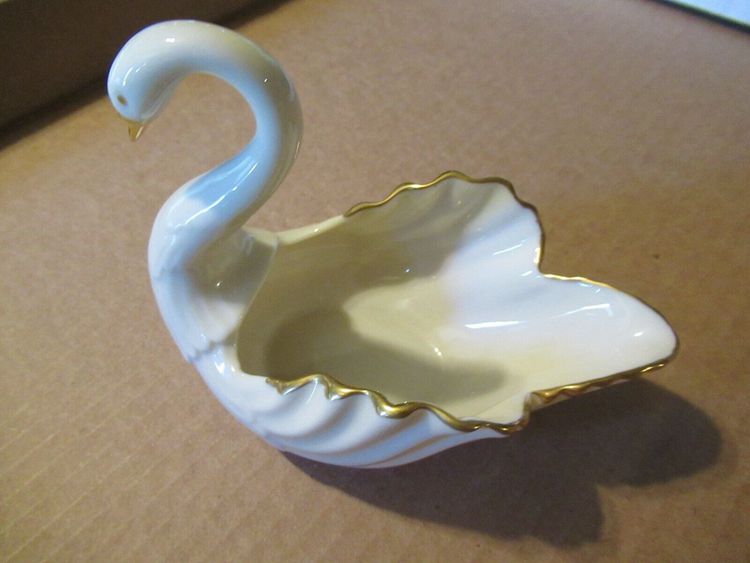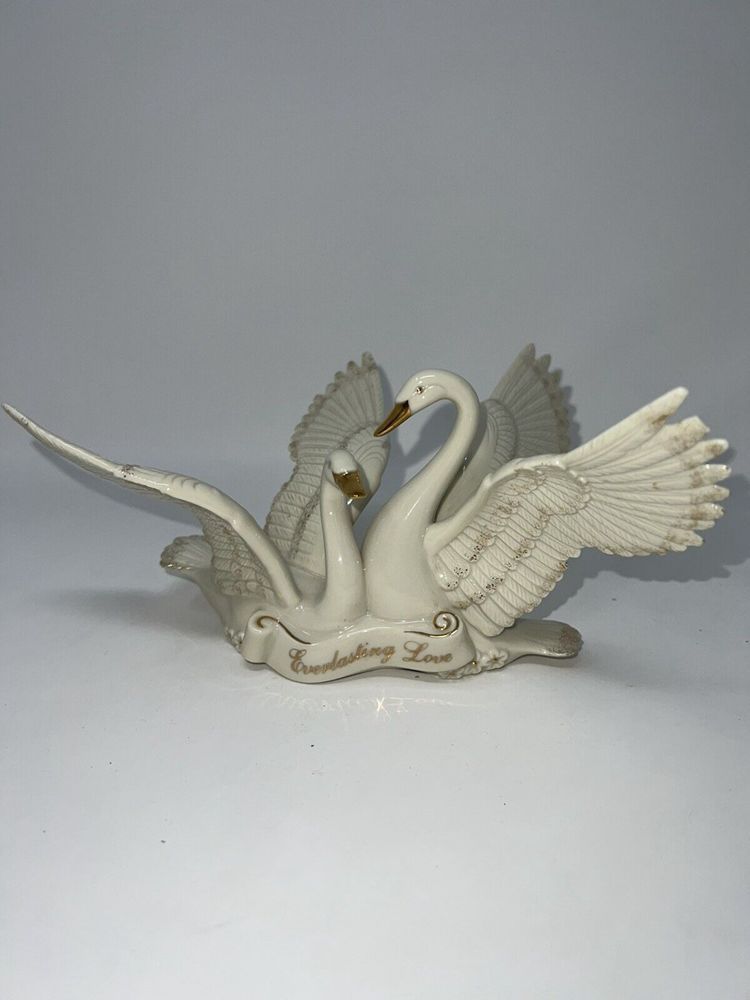 As you can see, the swan figurines produced by Lenox Corporation had more or less the same design. Thus, they are abundantly available in the market, which is why they are sold at a comparatively lower value.
Lenox Figurines Identification
Lenox figures were incredibly popular, but never to the point where they were widely imitated. There aren't many counterfeits or copies being offered. As a result, you should not concern yourself about not purchasing an original item.
Yet, for your peace of mind, here are some things that you can do to ensure that the piece you own or are considering purchasing is an original Lenox:
1. Find the Maker's Mark
A maker's mark is imprinted at the bottom of every Lenox figurine. Given that Lenox had factories in numerous Asian nations, it typically features the Lenox emblem and the phrase "Handcrafted in X," where "X" is either Japan, China, or Taiwan.
Lenox Disney is most frequently found at the bottom of Disney Lenox sculptures.
2. Participate in Auction Houses
If you are quite skeptical about owning an authentic Lenox piece, we advise taking part in auctions held by trustworthy auction houses, as they use collectible specialists who confirm the originality if you're concerned about purchasing a fake.
At a reputable auction house, you can not only determine the authenticity of the Lenox figurine in your possession, but you could also find various other figurines by the company that might be a great addition to your home's interior!
3. Get it Appraised by a Nearby Antique Shop.
Last but not least, if you're unsure whether the figure you hold is genuine, you can always take it to a nearby antique shop and consult with a specialist to get it valued and determine whether it's an authentic item.
Appraisers at your nearby antique shop might be more knowledgeable than they are usually given credit for. Taking your figurine to them would help you learn if you own an original Lenox or not. Some might not even charge you for the appraisal!
4. Look it up on the Internet
Determining the authenticity of antique or vintage pieces has become a lot simpler ever since the discovery of the Internet. All you need to do is upload a picture of the figurine you have and look it up to see if something relevant pops up.
What is the Value of Lenox Figurines?
Let's face it – Lenox figurines are not worth hundreds or thousands of dollars, unlike many other collectible porcelain items. Antique porcelain collectibles produced by other manufacturers like Hummel and Lladro can often fetch a greater value than Lenox figurines.
However, some Lenox decorations can still bring in a respectable income. To help you estimate the value of your Lenox miniature, we'll discuss a number of previously sold items. But first, let's examine the factors that affect a Lenox figurine's worth:
Condition
Since porcelain figurines, especially those produced by Lenox, are collector's goods, one of the most important variables affecting a piece's value is its condition. A piece's price might drop significantly with just one scratch.
Age
The general guideline for almost all antiques is that the older the item, the more costly it will be. Therefore, Lenox figurines created during the 1980s will always be worth higher than those produced in the 1990s or today.
Rarity
Some Lenox miniatures were produced on a considerably larger scale than others, like the swan figurines produced by the company.
As a result, some pieces are more readily available for purchase than others now. Therefore, more expensive items will be those that are rarer.
Even though the value of collectibles might fluctuate in a matter of weeks, you can get a fair indication of how expensive your figurines are by looking at what others with identical conditions have lately sold for.
It appears that the Lenox figurines that are the most in-demand nowadays are those that were produced in the late 1980s and early 1990s.
This might be because they were frequently purchased as presents, and the present generation of auctioneers is now retailing their parents' possessions.
Additionally, many of these figurines from the 1990s are no longer in production, which drives up their cost because Lenox no longer produces authentic substitutes.
When comparing the prices of these figurines, those that haven't been opened or still have their original box command a greater price compared to those that don't.
Of course, models with the least amount of visible wear and tear will command the greatest prices. Lenox figurines can sell for as low as $5 and as high as $1,000, based on their state, uniqueness, and buyers' interest, so you are sort of gambling with a lot of factors.
Lenox Figurines Price Guide
When it comes to antiques, it's never bad to think old school, and buying a price guide is a terrific way to find out right away how much your Lenox miniatures can sell for.
Make sure you comprehend the specifications of the condition when you're browsing one of these collections because the state of your figurines will have a significant impact on their value. For instance, an item with its original packaging may sell for 50% more than one without.
Assessment Criteria
Just like with other antiques, appraisers and collectors use specific terminology to define the worth of antique Lenox figurines.
The buyer can better comprehend why a collectible is valued as it is by reading the terms. The beginning collector should take the time to comprehend these words before making a purchase.
Hence, before you set out on a hunt to find a buyer or seller for vintage Lenox figurines, make sure you are aware of what the following terms mean:
Mint in the Box (MIB): This denotes that the item is brand-new or in pristine condition.
New in Box (NIB):This indicates that the product has not been used or taken out of the packaging other than for assessment.
Appraised Value: A professional has evaluated the item and assigned it an estimated worth. This is distinct from the asking price.
Excellent: The absence of any blemishes, cracks, scratches, or other issues. It appears brand new.
Very Good:The item might need to be cleaned or dusted. It could have a few very minor scuffs.
Good: There can be a tiny chip or blemish on the item.
Fair: The paintwork may have scrapes, flakes, or repair work on it.
Now we can examine the prices of several Lenox miniatures currently being sold in 2022. Beginning with the priciest examples, we will demonstrate the high value of some Lenox figurines.
Then, we will move on to less costly examples to further emphasize that not every miniature produced by the Lenox Corporation is worth a lot of money.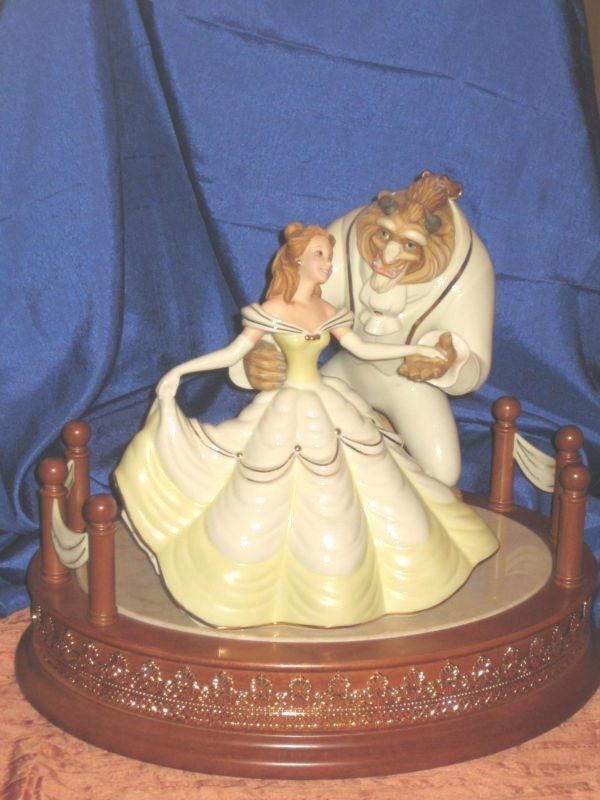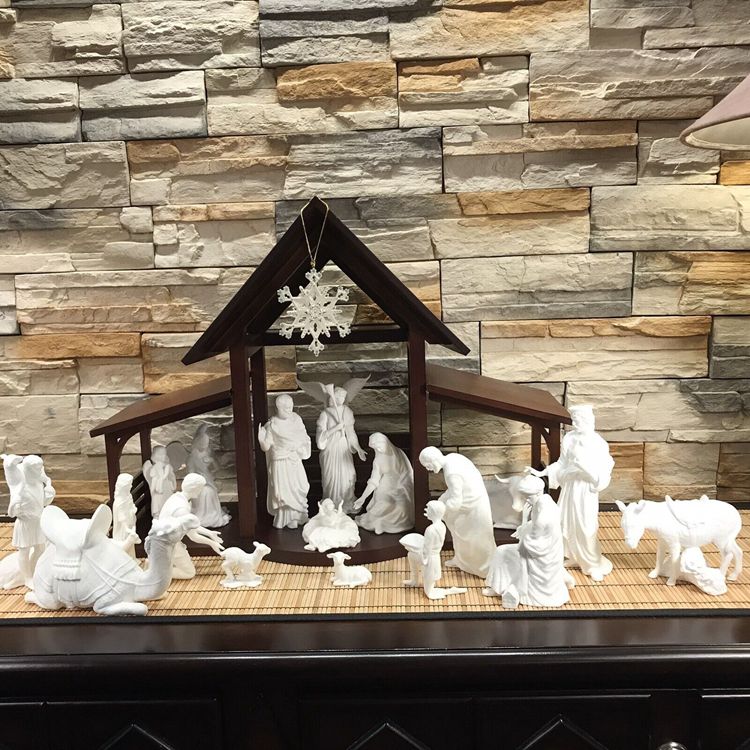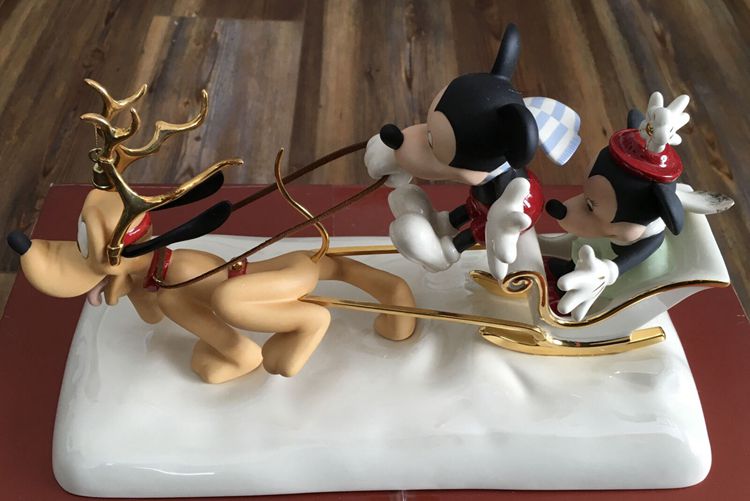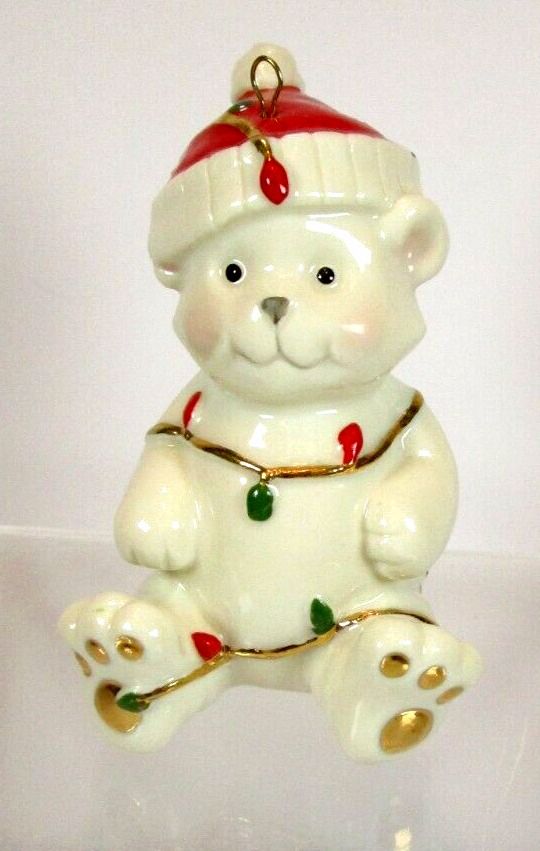 Where to Buy Vintage Lenox Figurines Online?
Apart from auction sites like eBay and Etsy, there are several websites from where you can purchase original vintage Lenox figurines online. For instance, the following web pages are great for buying Lenox figurines over the internet:
How to Look After Lenox Figurines to Keep Them in the Best Shape?
Now that you have been enlightened upon the importance and value of vintage Lenox figurines, it might have finally made sense why your mother is so possessive about those miniatures in her possession.
So, why don't we go over some basic things that you can do to take care of vintage Lenox figurines and maintain their condition? Here are some tips on how you can take care of Lenox figurines:
You'll need to keep up with routine dusting if you can't store your priceless items in closed cabinets, a secure, or an isolated trophy room. This can help prevent indoor dust and filth accumulation, which could damage your figurines.
Keep your Lenox figurines out of the sun. Constant exposure to the sun can result in deterioration and discoloration of the items with time, so you need to be wary of that.
When cleaning the collectibles, make sure only to use a soft cloth and refrain from applying any harsh chemicals.
Also, watch this video for more detailed instructions on how to clean antique porcelain and pottery!
Final Thoughts
Whether you were looking to buy or sell vintage Lenox figurines, we believe this guide would have helped provide you with a deep insight into their value and price.
Fortunately, the price of Lenox figurines is typically reasonable, so you may acquire one of these charming figures without having to drain your bank account. Plus, they can even make a perfect gift for a loved one!
So, are you considering getting your hands on a few unique Lenox figurines? Let us know which type of these miniatures you are thinking about getting in the comment section below. We hope it's not the swans, though!