Grace of antique bottles has attracted collectors from all over the world for decades. But the interesting hobby requires proper identification to determine the value. However, it's not an easy task with too many options in the market with potential frauds/scams.
Also, the collectors keep asking themselves – what actually makes a bottle antique/worth the value? There are several points to consider to confront genuine antiques in shops, auctions & sales. Our experts stand to provide a detailed guideline in answer to the question.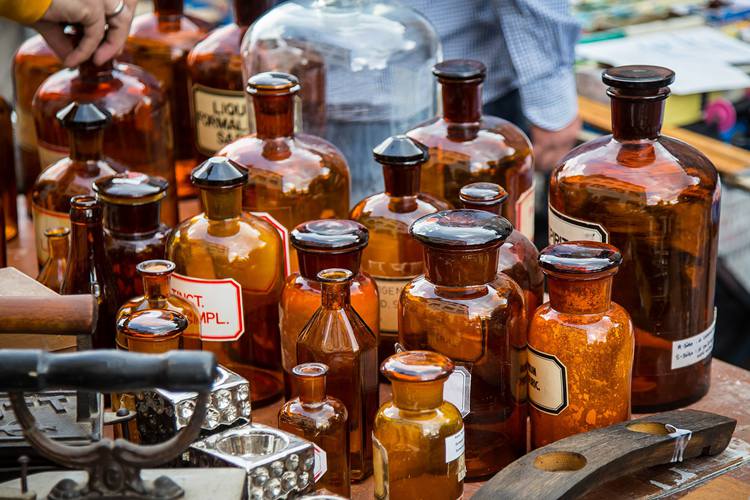 What is Antique Bottle?
There wasn't exactly any bottle for storage prior to the 16th-century world. Handmade pottery of soil remained the standard piece of holding liquids as well as decorative items.
The industrial revolution set the foundation of modern-day bottles with greater change on outlook. However, classic open pontil bottles made it to the picture by the 1600s.
It managed to dominate Europe from the 16th century to the 1850s. Evolution of industry introduced iron pontil bottles in the 1840s to remain in practice till 1865.
Meanwhile, the end of the Civil War checked smooth-based bottles to cooer World War I. It became invalid right after 1917's success of the automatic bottle machine (ABM).
You can still manage a good number of collections from the early ABM facility. Not to mention, the available options are primarily vintage, not exactly genuine antiques.
How to Identify an Antique Bottle?
There's a fine line between antiques with old-looking/vintage bottles in the market. Identifying antique bottles comes with several physical specs for confirmation. you must look into the following facts in order to make a positive identification.
1.   Bottle Type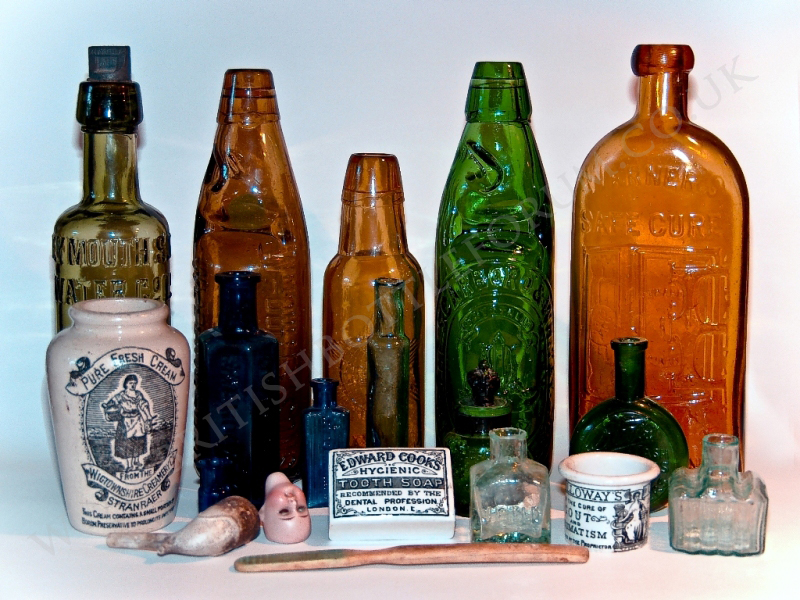 Absolute variation in the category comes with lots of distinctive sizes, shapes & other specs. And it's difficult to classify some special bottles under a specific category. However, you can consider the following list for standard antique bottle types –
Barber Bottle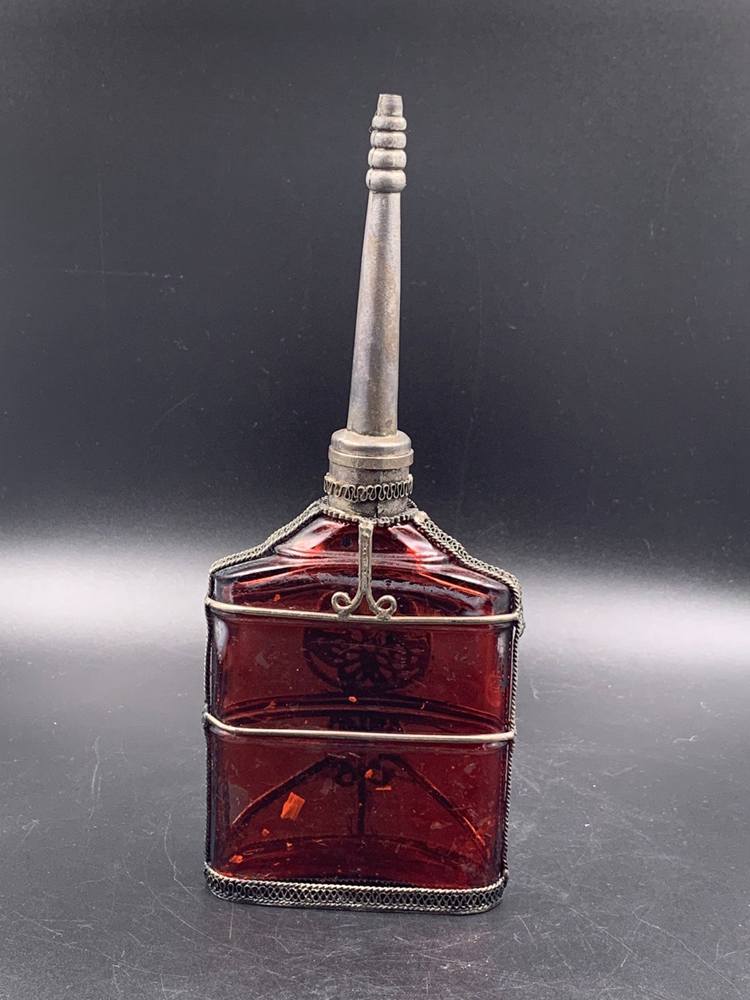 Beverage Bottle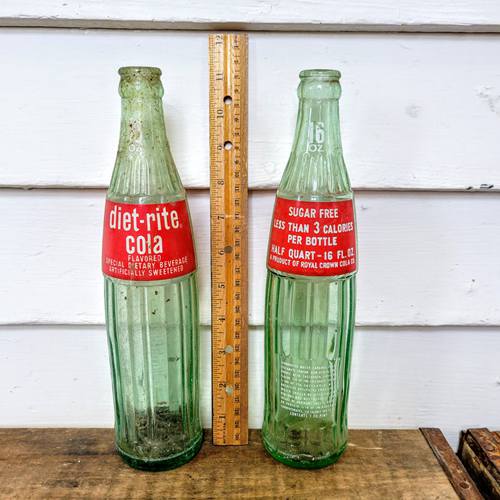 Bitter Bottle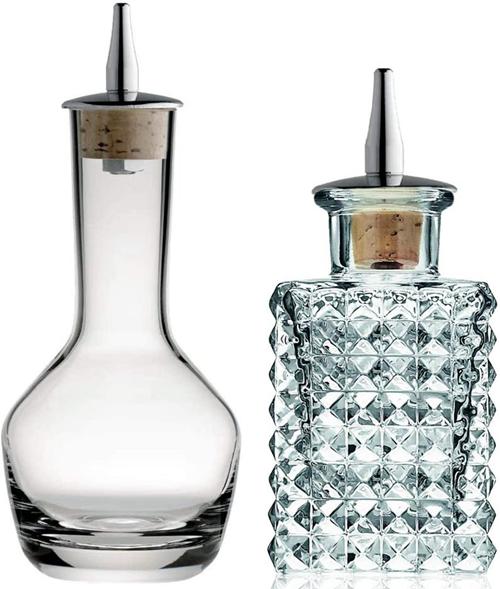 Cosmetics Bottle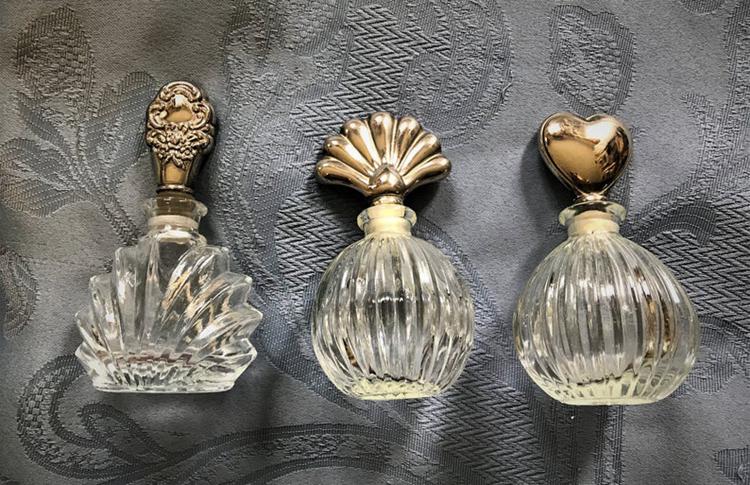 Druggist Bottle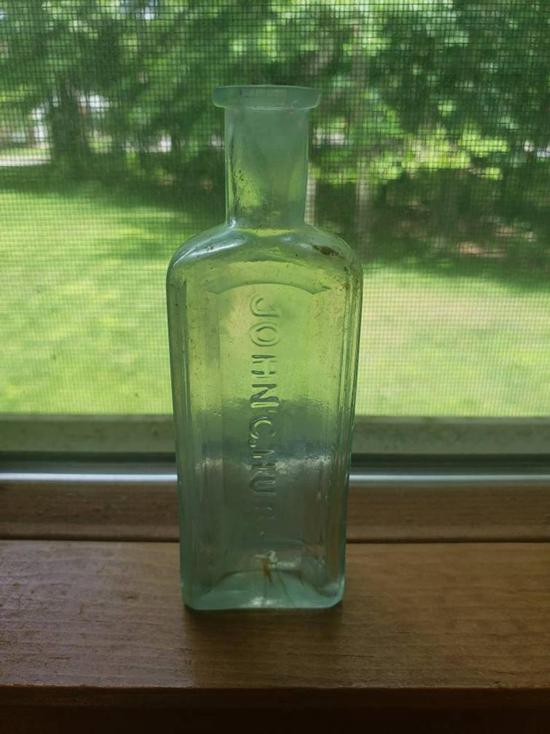 Flask Bottle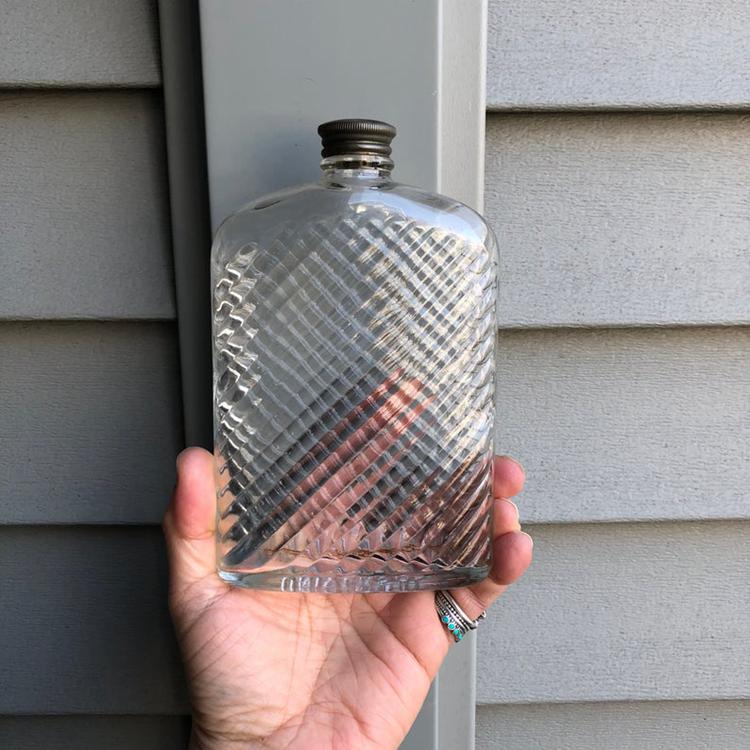 Food Bottle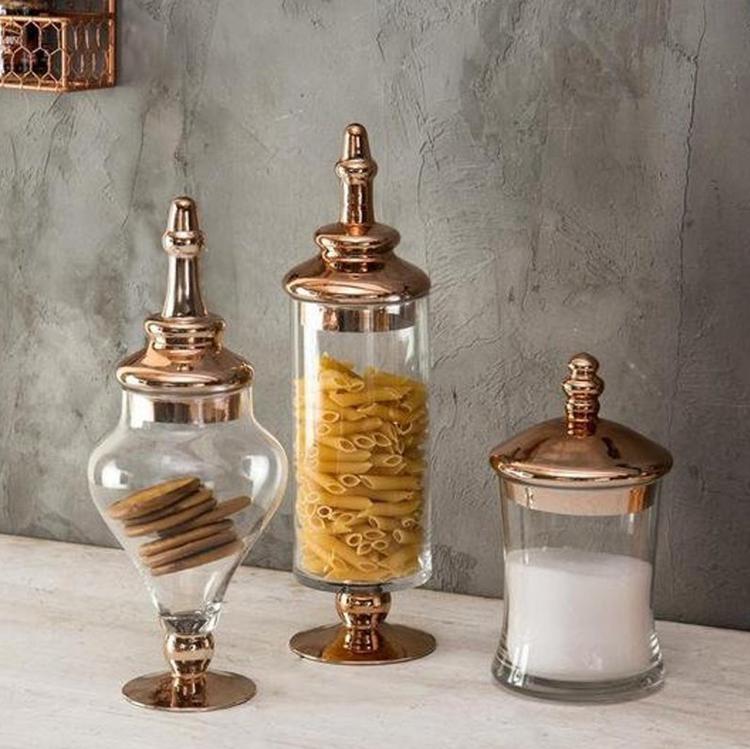 Fruit Jar Bottle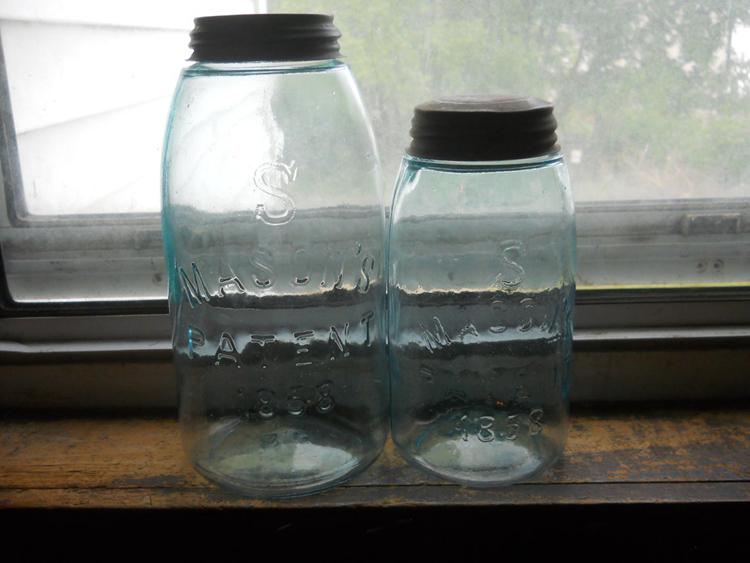 Ink Bottle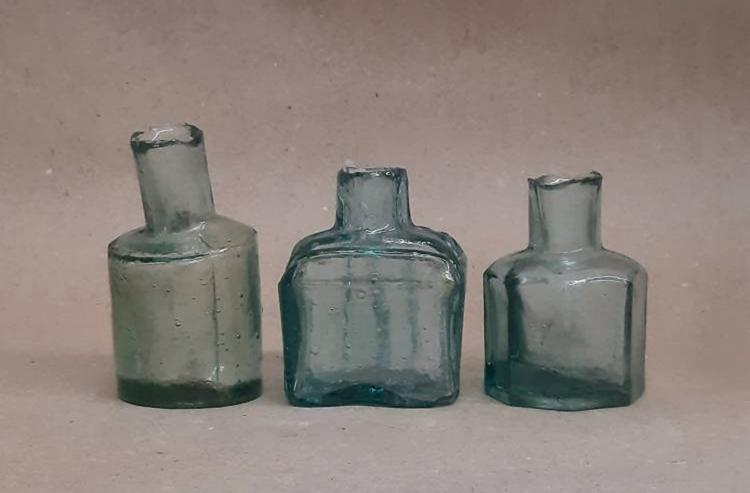 Medicine Bottle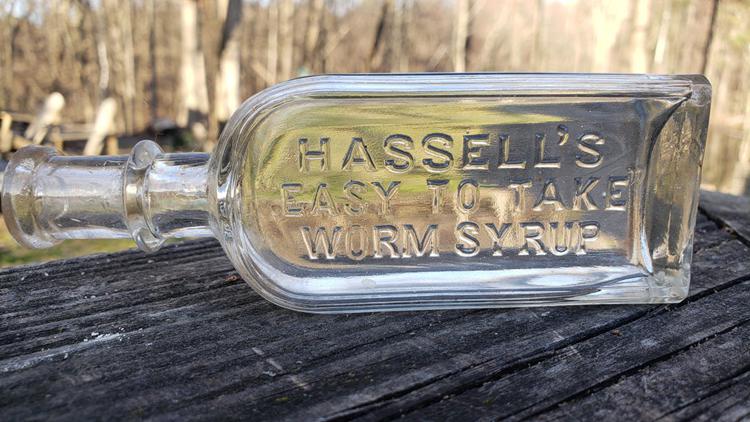 Poison Bottle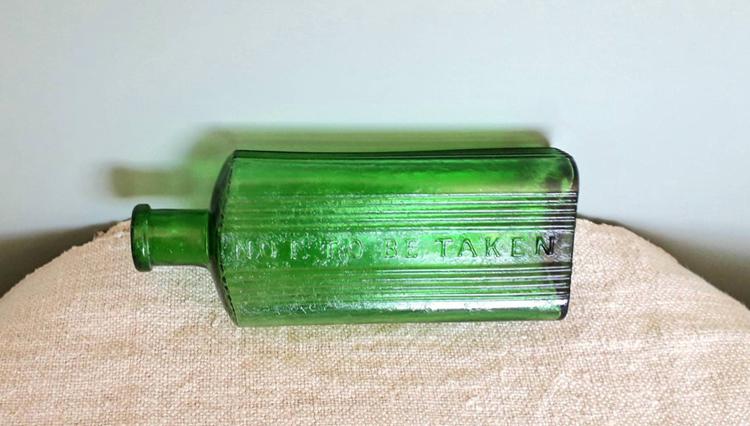 Syrup Bottle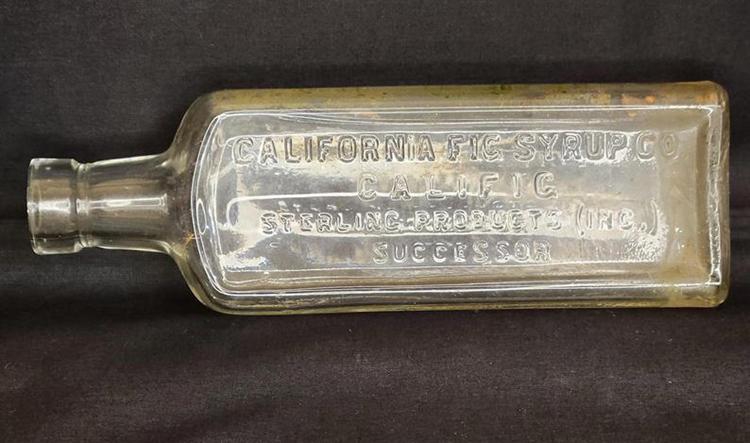 Physical details vary within a wide range of possibilities to cover the chances. Search the category online to know the differences with relevant pictures of each type. Likewise, it's the very first step to identify genuine pieces.
2.  Bottle Marking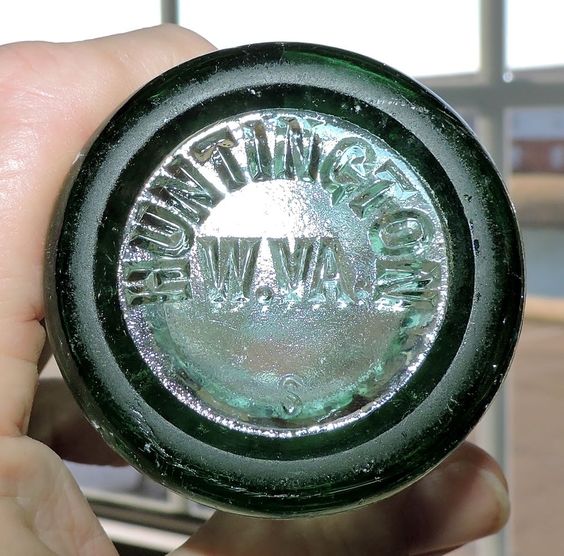 Detecting any identification mark can relieve you from a troublesome search on confirmation. A specific mark on the bottle can provide valuable information about its production.
Sides as well as the bottom section should contain the mark with minimalistic imprints. Anything on the surface like alphanumeric marks, numbers, alphabets & even symbols can suffice.
However, eventual deterioration can fade the printed marks on many bottles. Make several wiping on the section using your finger to understand the imprinted mark by your instinct.
Bottles are somewhat newer in the industry in terms of mass commercial production. There's a good chance for you to track the manufacturer down from available resources.
Of course, many special, as well as ordinary bottles, may not feature any detectable mark. Check the inside surface, invisible exterior curves/joinery to find anything on its manufacturer.
3.  Bottle Condition
Overall condition of any antique piece plays a great role in determining its value. Also, it provides an excellent idea on identification in response to specific times. A bottle from early centuries without minimal damage can certainly get you something worth it.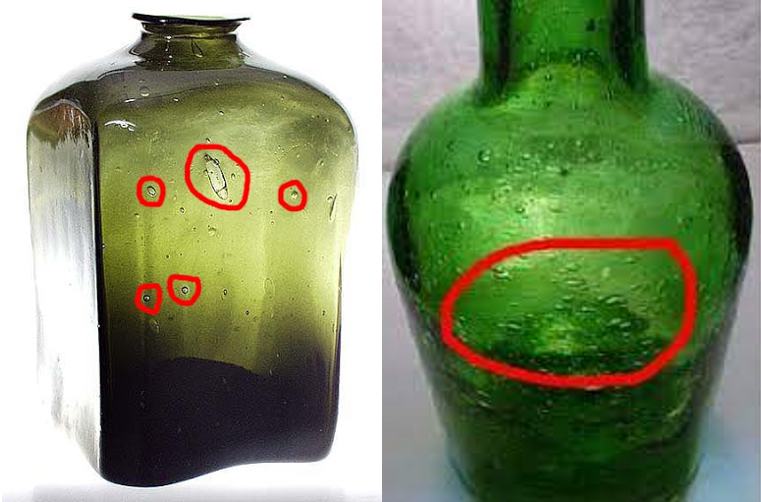 Therefore, a good appeal will either make you rich or get you an impressive buy. But the presence of visible damages will set the price low without question. The recognized issues regarding antique bottle concerns – cracks, chips stains & extensive wear.
4.  Bottle Color
Precise evaluation of classic bottles heavily depends on actual exterior color. You're to keep two different contexts of color in mind. And it holds – appealing exterior color & unusual exterior color.
Appealing color requires many facts to coincide with one another. Apart from the color itself, you'll need to check the physical dimensions or shape. Matching top, as well as the bottom, stands equally important for valuation.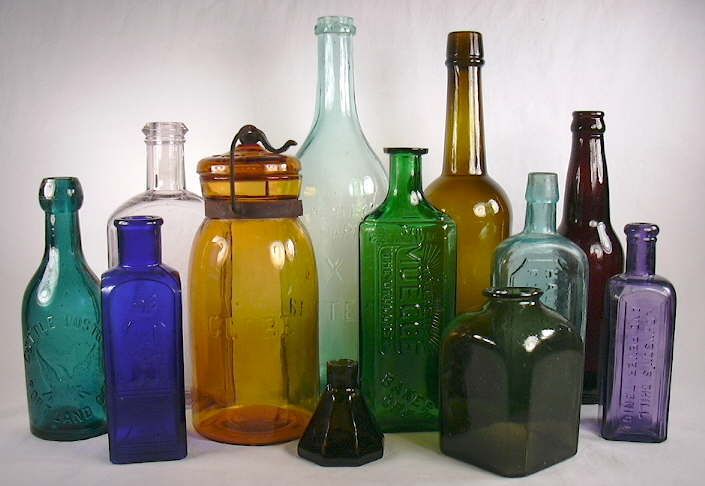 Coming to unusual colors, collectors should emphasize something rare yet astonishing. Random colors without creating an appeal will get you no value. Experts categorized the following colors for appropriate valuation –
Low Value: Amber, Aqua, Clear (Transparent Bottles).
Medium Value: Black, Green, Milk Glass, Olive, Teal Blue.
High Value: Cobalt Blue, Puce, Purple, Yellow Green, Vaseline.
Even some standard colors in a mix or out-of-ordinary pattern can push the value. But other facts will definitely play an active part in deciding the amount.
5. Bottle Design
Special shape or size should attract elegant collectors, fulfilling the spec of distinctive color. Standard flat jars bottles can merely provide a satisfactory price or return value.
It's essential to consider the practical display options for the intended or targeted design. Bizarre pieces without viable application won't get you anything from the sale.
6. Bottle Rarity
Overall rarity of an antique can set the price pretty high without leaving any chances. Several manufactures in the past designed special bottles to serve defined purposes only.
Some units were particularly crafted for royal, celebrity & important figures. Additional exterior decorations using special items should differentiate the piece from common ones.
7. Bottle Significance
How about an antique bottle from the royal family of England, India, or the Middle East? You know the actual value on identification can set a skyrocketing increase.
However, the extent of historical significance isn't confined to royals only. there are many important aspects of valuation from historical events, figures & milestones.
Bottles used in war/battle/treaty, very first manufacturer productions, units to relate specific site or famous artwork should check the possibilities for good prices.
Additional Identifying Points for Valuation
There's no way to skip the aforementioned points to confront genuine antique bottles. Still, extra details often make the final call to decide the actual value. And professionals to deal with antiques pointed out specific minor info.
Materials – Glass or plastic is indeed the first material to hit our minds on bottles. However, classic bottles merely integrated high-quality plastic/glass. Instead, the intended materials for the bottle covered a wide range of production.
Demand – Let's say a particular design went viral for specific or no reason at all. It should set the market demand incredibly high without looking back. As a result, the purchase value will make a definite fortune among the collectors.
Location – Place with many customers but minimal items will cost a significant fortune for sure. And places to feature many antique shops/sales will keep the value standard. But the quest for antiques remains a big factor in terms of location.
Notoriety – A public figure can push anything to grow massive interests in the following people. That's where even the minimalistic product can check crazy price tags. But you must stay cautious as the case often end up in reproduction.
Special Spec – Unusual features to satisfy the original user requirements can also push the price. In fact, two same bottles with separate details should make a noteworthy difference. Of course, all the factors must coincide in precise order.
Online Resources on Bottle Antique Bottles
It's impossible to think of anything without requiring the touch of the internet. And free resources can help you in narrowing down the field at once. There are some nice websites to cover antique bottle identification/valuation with precise information.
Antique Bottles: It explicitly deals with antique glass bottles for manufacturer information. Excellent info on identifying marks, pricing & pictorial depiction comes in the site. And the markings on the bottom cover distinctive pontil & production symbols.
Bottle Book: There are good picture collections on machine marks, mold lines & pontil marks. It covers type, manufacturer & age for evaluating the market value. In total, the resources can definitely enlighten your pricing skills on antique bottles.
Collector's Weekly: A great online source to shape your knowledge on antique bottles. There are several points on essential considerations for precise purchase. and you should look into the interviews as well as photos to match the details at once.
More bottle Marks: It contains a deliberate table of marks to confirm the bottle's antiquity. The marks from different manufacturers should check the bottom part. But only the common ones to deal with old bottles made the list, skipping minor ones.
Society for Historical Archeology: Another site dedicated to antique bottles for research & trading purposes. the site includes lots of detailed information on glass bottles. but it'll take time to figure out everything from the site on identification/valuation.
Pictures & videos are definitely louder than words, regardless of the context. It's the same with antique bottles on proper pricing for purchase/sale.
Look into sites like Digger Odell Publications, eBay, Kovels & the Federation of Historical Bottle Collectors for pricing.
And don't miss the excellent videos on The Ultimate Recycler, Nic & Andrea Hills, Dr. Lori, Dustin Muncy from YouTube.
Final Words
Anyone new to the antique bottle world may find it difficult to cover everything right away. But the expert suggestions should ease your desperate search for antique bottles. What you need is to spend time on relevant resources for sharpening your skills.