If music is the food of the soul, vinyl records are the vessel. These simple yet important discs have been a sight to collectors and music lovers since their introduction in the early 1900s.
The most expensive record in the world is Wu Tang's Clan's Once Upon a Time in Shaolin, which was auctioned for $2 Million in 2015. August 12th of every year is national vinyl day and was created to commemorate the invention of this timeless piece.
Please keep reading to get all the juice about vinyl records, their evolution, and how they're faring in the modern entertainment and music sphere.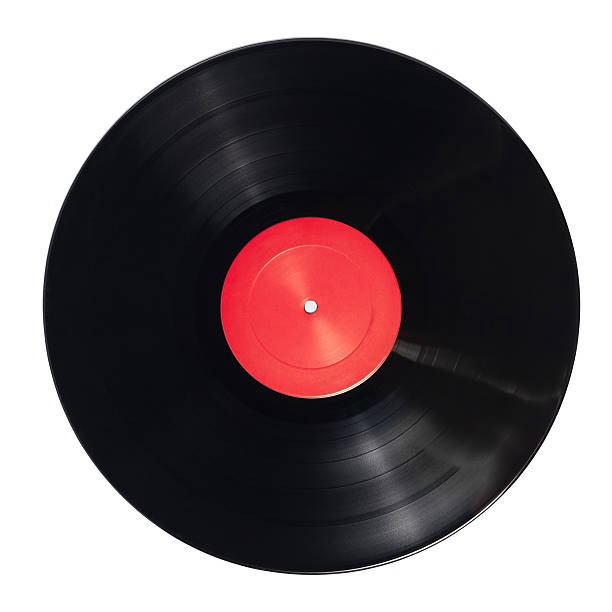 History of Vinyl Records
Edouard-Leon Scott, a French man, invented the phonautograph in 1857. This machine works by vibrating a pen graphically indicating sounds on tiny paper discs. With this invention people were able to get a visual understanding of how sound waves worked.
In 1878, Thomas Edison took the 1857 phonautograph; upgraded it and devised a way for people to listen to the music; the phonautograph used a stylus pen to cut grooves into a zinc foil paper to record and replay the music.
Birth of the Gramophone
Emile Berliner patented the gramophone in 1867. The gramophone was the pioneer vinyl record player and was hand-wound. It played 7″ rubber discs.
In 1901, the Victor company rolled out a record player known as the Red Seal, which played 10″ vinyl records and went on a long run of dominating the Vinyl industry for the next 47 years.
The first vinyl discs were produced for playback at a speed of 33 1/3 rpm and pressed on 12″ diameter foldable plastic discs. They however, did not last long in the market as it was during the period of the Great Depression and a lack of playback instruments.
In 1948, Columbia Records created its vinyl technology and introduced the 12 inches long play produced from Polyvinyl Chloride.
It operates by recording sounds in the grooves in the Vinyl while the record slowly spins needle threads along the grooves and sends the information to the electromagnetic top.
The End of Vinyl
Sony emerged with the compact disc in 1982 and made vinyl records non-existent. The CD was better than the Vinyl as it could play music without the annoying sounds and scratchiness that came with the Vinyl.
These new discs were also much smaller making them easy to carry around.
Another stumbling block for Vinyl records was that record labels stopped making records and resolved to digital downloads. However, this did not halt the fact that Vinyl still remains a favorite among DJs and old music lovers.
Here's a visual history of Vinyl.
Top 10 Vinyl Records in the World
Wondering if your stacks of old vinyl records are worth anything? Lucky for you, they are, and we will show you 10 of those in this section.
| | | | |
| --- | --- | --- | --- |
| S/N | Names | Release Date | Price |
| 1 | Wu-Tang Clan: Once Upon a Time in Shaolin | 2015 | $2 Million |
| 2 | John Lennon and Yoko Ono: Double Fantasy | 1980 | $900,000 |
| 3 | The Beatles: The Beatles (White Album) | 1968 | $790,000 |
| 4 | Elvis Presley: My Happiness | 1953 | $300,000 |
| 5 | Yesterday and Today by The Beatles | 1966 | $125,000 |
| 6 | Do I Love You (Frank Wilson) | 1965 | $123,000 |
| 7 | Caustic Window (Test Pressing) | 1994 | $46,300 |
| 8 | Alcohol and Jake Blues | 1930 | $37,100 |
| 9 | Velvet Underground and Nico Demo Acetate | 1966 | $25,200 |
| 10 | Billy Nicholls- Would You Believe | 1968 | $9,718 |
1. Wu-Tang Clan: Once Upon a Time in Shaolin
Release Date: 2015
Price: $2 Million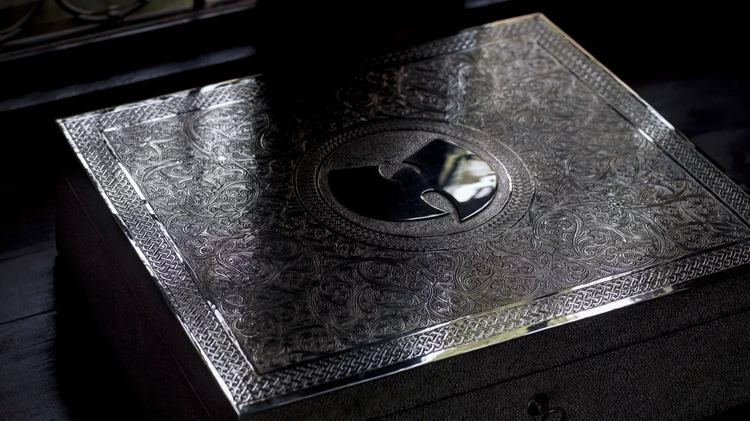 The most expensive vinyl in the world is the 2015 Wu-Tang Clan album; this is the only copy ever made and released.
This record comes with a contract that mentions that the buyer must not sell or try to sell the record for 100 years, with a clause that the owner may give it out for free to anyone.
The CEO of Turing Pharmaceuticals, Shkreli purchased this record for $2 million against the wishes of so many fans amidst other controversies surrounding the individual. Shkreli has since been convicted of fraud and sentenced to a 20 years jail term, with the Vinyl being confiscated by the authorities even to this day.
The most recent news about the Vinyl is that it has been sold by the federal authorities to an undisclosed buyer for an undisclosed amount.
2. John Lennon and Yoko Ono: Double Fantasy
Release Date: 1980
Price: $900,000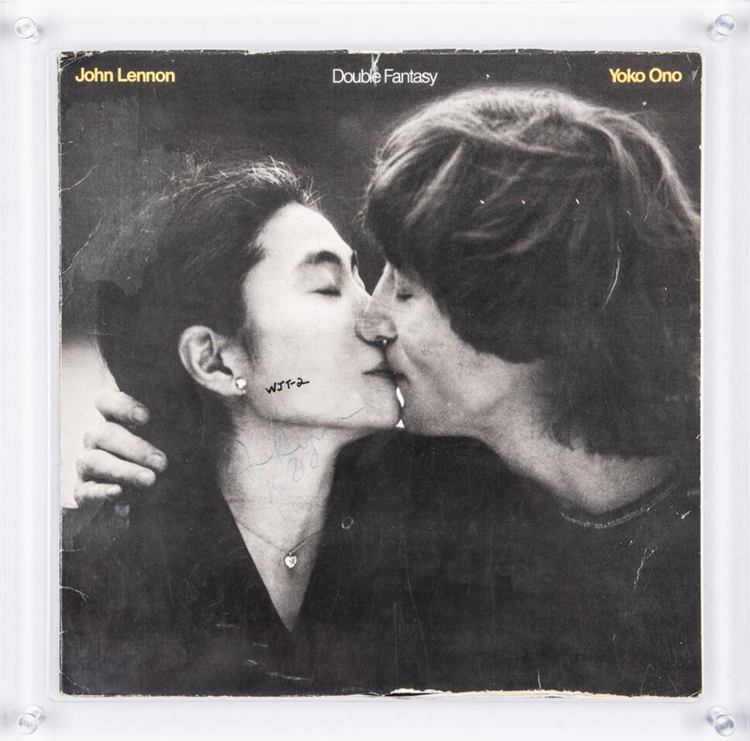 This copy of John Lennon's record was signed by John Lennon himself in his home before his murder in 1980, making it so valuable. Since it might also have been the last record ever signed by Lennon, it became one of the five most expensive Vinyl ever sold in history.
3. The Beatles: The Beatles (White Album)
Release Date: 1968
Price: $790,000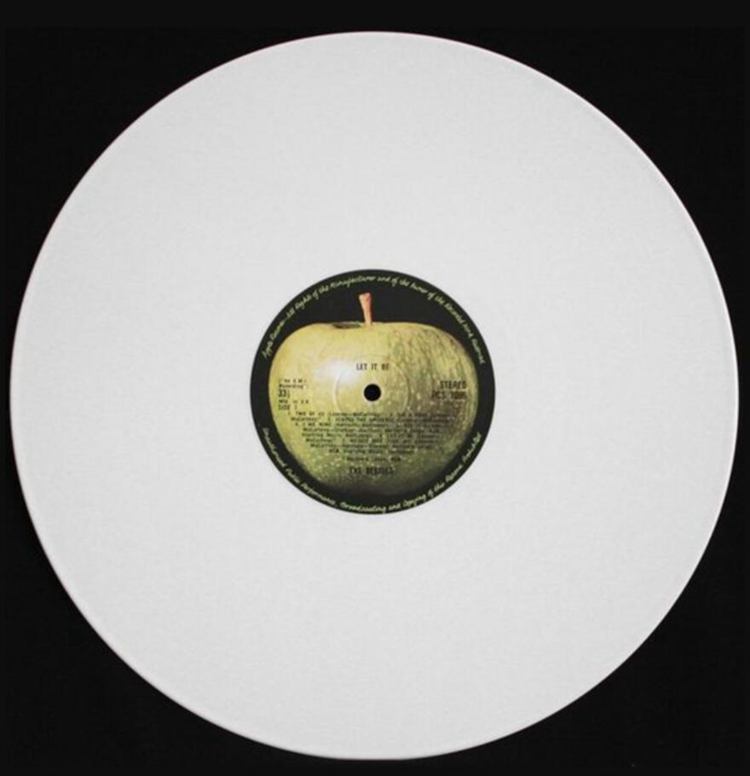 The Beatles drummer Ringo Star owned the first copy of the band's self-titled dual album from 1968; he packed it away in a vault against the wide claim that John Lennon had the first copy.
The Beatles printed the album serially in sequential order, and Ringo's copy bore the number '0000001'. The whereabouts of numbers 3 to 4 are relatively unknown.
He sold his copy at the Julien's auction for the Lotus Foundation, his favorite charity in the United States, for $790,000 in December of 2015 to an unnamed buyer, together with his popular Ludwig Drum Kit, which Jim Irsay purchased, from an Indianapolis Colts Owner for $2.2 million.
4. Elvis Presley: My Happiness
Release Date: 1953
Price: $300,000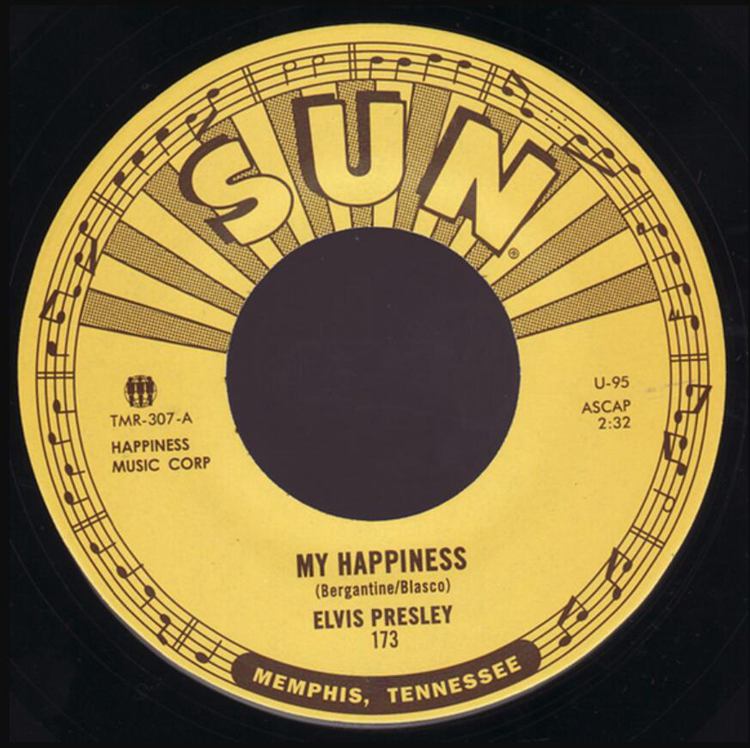 A vinyl collector named Jack White purchased the test pressing of Elvis Presley's first-ever vinyl recording at a Graceland auction in December 2015, turning it into a limited-edition facsimile which he later released through his record label named Third Man Records.
It was bagged, complete with pops and scratches, even with the brown paper bag forming a sleeve. In his words, "Elvis Presley would have walked out of Sun Records with this."
Jack White is one of music's busiest men and is notorious for collecting special vinyl releases and his record label for adopting vintage production techniques hence our lack of surprise when we learned that he's the proud owner of one of the most expensive records in the world.
5. Yesterday and Today By The Beatles
Release Date: 1966
Price: $125,000
The Label produced the original copies of the album with a picture of the Beatles in butcher smocks circled by pieces of toy dolls and raw meat. Although this album was withdrawn before its release into the market, a significant copy was stored.
Plenty of copies were shipped to stores with a replaced cover photo, although people may have removed the second cover photo to unveil the initial one, which is the most valuable pair.
6. Do I Love You (Frank Wilson)
Release Date: 1965
Price: $123,000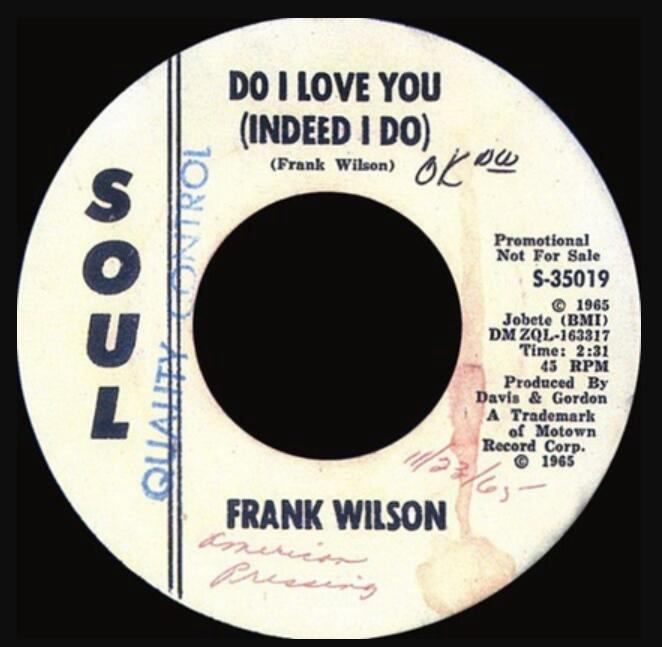 This record has a story behind it. Frank Wilson, a record producer at Motown records with zero interest in singing, was tricked into recording the song in the title by the record label owner Mr. Barry Gordy.
After a successful attempt at recording, Mr. Wilson proposed a tour offer met with a rebuttal by Frank Wilson. The consequence of this act was that all copies of the songs were destroyed, leaving behind only the promo copies sent to radio stations.
They're the only copies known to exist, and you'd find the words "Promotional. Not for sale" on these pieces. The records belong to the northern soul collectible records category.
A term that was coined years ago when strange soul music from the United States became a staple in Northern England. About 250 demo copies of this song were pressed.
7. Caustic Window (Test Pressing)
Release Date: (Recorded 1994)
Price: $46,300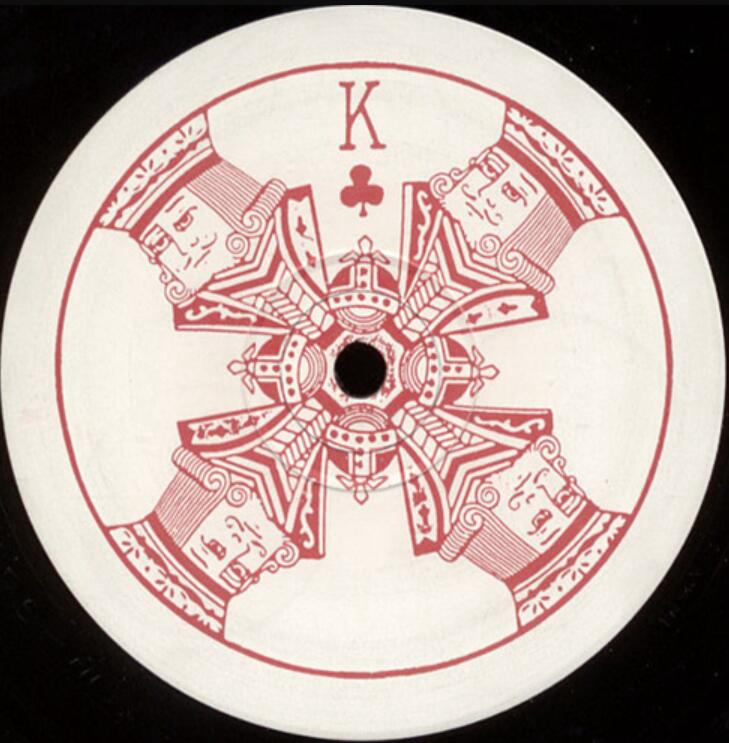 Caustic Window was initially the stage name of Richard D James, an artist who eventually went by Aphex Twin.
His Vinyl under the Caustic Window umbrella was meant to be released in 1996, but it never saw the light of day, and only a few test pressings were available.
8. Alcohol and Jake Blues
Release Date: 1930
Price: $37,100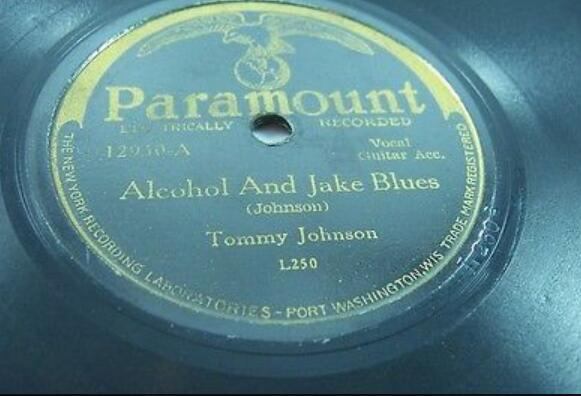 Tommy Johnson released this masterpiece in 1930. There are only two existing copies of this record in the world, and that adds to its very valuable status. While at Paramount Records, Tommy Johnson released only five albums, and they're all highly sought after.
9. Velvet Underground and Nico Demo Acetate
Release Date: 1966
Price: $25,200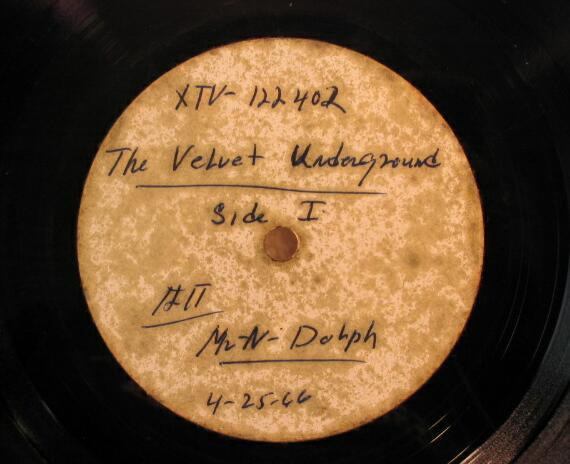 Ever wondered how demo acetates came to be this valuable?
Well, during the course of producing a record, several demos, prototypes, and acetates were prepared for in-house use exclusive to only the record labels or maybe a single copy not meant for distribution or sale to the public.
The recording session of songs on this demo was paid for by Warhol and Columbia records sales lead Norman Dolph and cost them about $3000.
The only existing acetate disc resurfaced later when it was purchased by a vinyl collector from Montreal, Canada, at a flea market in New York and sold for $25,200.
10. Billy Nicholls- Would You Believe
Release Date: 1968
Price: $9,718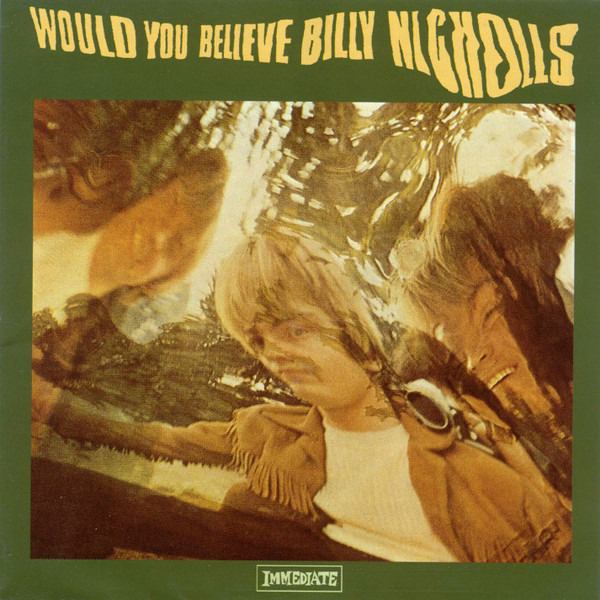 This is Billy's debut album produced by Andrew Oldham and featured The Small Faces. It's a highly sought production that was heavily promoted and sold 100 copies before Immediate Records encountered difficulty in management.
The album has achieved a worldwide acclaimed cult following amongst lovers' of 60s music, especially the Beatles/ Beach Boys enthusiasts.
How to Identify Vinyl Records
We'll be highlighting the features you must look out for when identifying vinyl records. This is to ensure that you don't fall victim to reproduced pieces of imitations that are not up to par.
Check The Label Code
The label code idea was propagated in 1997 by the international federation of phonogram and videogram Industries (IFPI).
With the label code system, you can identify different vinyl records. For example, the LC 0162 represents discs from Columbia Records while LC 0171 represents records from Decca).
Country of Origin
You can link a record to the country of origin by going through the rights society.
Right societies are the most effective way to confirm the country where a vinyl record comes from.
It's common for pieces of Vinyl from Europe to come in jackets from their neighboring countries. For context, a piece of Tonight's the Night record came in a jacket belonging to Germany with a Dutch Rights Society.
Some of the most common labels you'll find are below:
ASCAP -USA
APRA- AUSTRALIA
HFA-USA
SACEM- France
NCB – Scandinavian/Nordic Countries
How to Determine the Value of Vinyl Records
Vinyl records are worth an impressive sum of money, but like every tangible thing, there're ways to determine their true worth, and we'll show you below.
Use the Serial Number
The easiest and quickest way to determine the value of a Vinyl record is to enter the serial number inside the database used to decipher them online. The serial numbers are also known as Matrix or Stamper numbers. You can confirm the serial numbers on the right shows of the Vinyl.
Condition
The condition of your Vinyl record will greatly determine the price. Over-scratched, broken, or worn-out records have lesser value than those in mint condition that can still play music with zero difficulties. Here're the categories for rating the physical condition of a vinyl record.
Mint (M)
This is a perfect scale. The discs have not been used significantly, and all the parts are intact.
Near Mint (M+)
Near mint means your Vinyl is almost in perfect condition and usually looks like you got it from home, a record shop, or an antique store and removed the smaller wraps.
Very Good (VG)
A vinyl record in very good condition is worth 25% of Near mint record value. The surface noise is barely audible when playing, especially if it's been played during the introduction of a song or the end. Still, it won't overshadow the actual music.
You can begin to see obvious signs of wear, like light scratches that'll affect the sound coming from the record.
Rarity
Signed editions and limited pieces are particularly hard to come by and are highly demanded by collectors and music enthusiasts. Check the sleeves of the records to see a signature or any indication that attaches sentiments to the discs.
A signed Beatles sleeve is rare and very valuable. Ensure the paperwork is checked to ascertain the authenticity and check if it's a rare find.
Check for Signatures or Errors
Production errors, signatures, and myriads of defects can greatly affect the value of Vinyl, making them highly sought after and very valuable. This kind of error only happens with one or a few pieces. Over time, they develop some sentiments and interest them.
Here're other things you must observe in this video:
How to Date Vinyl Records
Getting the dates of your vinyl records has been made easy. Read on as we help you with that.
Before you proceed, here's a video illustrating the process:
By the Label
This is one of the quickest ways of figuring out the date of a vinyl. No label has the same look or has stayed the same. At one point, they've all evolved significantly. However, records made in the 60s are very easy to date with their labels.
The notable record labels around that time include Island and Reprise. Island's UK and European labels have distinct differences up to the point where collectors now prefer the 'Pink Eye' to the 'Pink I' label.
Is It Flipback Sleeves?
You'll mostly find the flipback sleeves in UK/European Vinyl. The material was cut from one piece for US records, and they're often more solid. The UK/European pieces are attached as two separate pieces (So when you flip the front around the back, you'll get a flip back sleeve).
An estimation showed that triple flip-backs sleeves were common practice until 1970 which introduced double-flipped sleeves, eventually leading to the extinction of the flipback concept in 1973.
So, if you have a flipback sleeve record on your shelf, it shouldn't be hard to conclude that it was produced in the early 70s. Any flipback existing outside this year's bracket is an imitation or outright fake.
Barcode
Before 1979, barcodes didn't exist on commercial Vinyl. Columbia and Epic records introduced this style in the United States in 1979. But CBS didn't include it in their 7-inch records until 1983.
Some artists heavily refuted the barcode initiative. Hence, you'll see some USA copies without Barcode around 1984. Over time, as the 80s progressed, everyone adopted the style, and it became a common practice among artists, producers, and record label owners.
Copyrights
A side note you must always bear in mind is that Copyright and Phonographic copyright mean different things, and they may confuse you about a year of releases, but we'll simplify it here.
The average copyright year refers to when the artwork and lyrics were first published, while the phonographic copyright refers to the initial production.
So, if a record is repressed and has a changed artwork, the phonographic copyright typically maintains the previous information about the publishing year.
Catalog Number
A catalog number is meant for an album at a time (i.e., a specific album in a specific country). It also functions as an umbrella term and can even cover multiple countries. So always check for more information to be sure.
Check Album Cover
Check your album cover for two overlapping circles if it's a CBS record. If your record has a magic notes logo and a CBS microphone in the circles, it was produced between 1938 and the late 1950s. For the 1960s models, there's a walking eye logo.
Also, check for a black label with the word 'Parlophone' inscribed in bright yellow; The company made it in the late 1960s, precisely 1969 or much earlier. The logo changed in 1970 to a black label with silver inscriptions.
Inspect the Music Price Guide
Check a music price guide to see if you can narrow down the chances that a certain company produced a record or an album in a certain year. If you're lucky enough to find this information, you're good to go.
Check the Goldmine Record Album
The Goldmine Record Album has all the information you need concerning the identification of vinyl records and their values. The only issue here is that there's no website for Goldmine Record Album; you have to purchase the book or check the local library.
Where to Get Vinyl Records
You can also own a piece of Vinyl, whether you intend to decorate your space with it as a reminder of the good old days of music or listen to the actual music on it.
We've helped with the perfect places you can purchase one of these special works of art.
Online Music Stores
There are numerous websites loaded with varieties of vinyl discs online for you to choose from. From Reggae to gospel, to jazz, to pop, and even soundtracks from blockbusters, you'll find an exhaustive list of inventory and prices to taste.
Here's a list of places you can look up:
Walk-In Stores
Brick and Mortar stores like Dustygroove's located in North Ashland Avenue Chicago are established to let you walk in, have an enlightening selection of Vinyl, and learn a bit of history about them.
Antique Stores
Antique stores have vinyl records collected or used from individuals for sale, collection, or exhibition. You can find heaps of old records on the shelves of these old stores and even make a lot of money should you ever decide to resell.
Auctions
You'll most likely find signed pieces, lone covers, and limited-edition production from dead or alive artists at auctions. Pieces sold in auctions are highly demanded, rare, and extremely valuable. You must be ready to compete with a sea of collectors and buyers if you attend an auction.
Here's a list of auctions sites you can get vinyl records:
Flea Markets, Yard Sales
Flea markets are the easiest and closest source for vinyl records as someone around the neighborhood may decide to clear out their attic and come across old Vinyl from the 60s or 80s. So, at the next flea market or yard sale, go through their inventory, and you might get lucky.
Parting Words
The vinyl style is still widely preferred as the best in sound delivery and listening purposes, many advancements have come and gone, but vinyl has skillfully maneuvered the times like no other.
Its influence continues to transcend generations as even current music projects are still being made into Vinyl and widely distributed.
We've gathered some fun facts that might interest you about vinyl records, check them out below.
Vinyl records come in colors. You can always dye the Polyvinyl Chloride used to produce the discs to any color.
12-inch records contain more music than 7″ and 10″. Hence, they've become the most preferred choice for collectors and musical artists.