Are you looking to invest in antique books? Or Trying to value the old books you've just found from your grandparent's pile? Whatever the reason may be, it's clear that you need the right guidance to be an effective antique book collector and trader.
For there are loads of Old Books in circulation. All with a certain value attached to them in today's antique book market. Which is not necessarily affected by how old the book may be but by certain factors. Like the rarity, primacy, and provenance of the book in question. As they tend to play a more crucial role in its valuing.
In this post, we're going to comprehensively discuss the factors that affect the value of your antique books. So that you can make better decisions on what to do with them. And we're going to discuss how to find the value of these books. Also, we've provided up to 25 valuable antique and vintage books to give a glimpse of the market prices.
Why Old Books Are Worth Money
Certain factors make antiques worth lots of money. Which could be as high as 7 figures or as low as 3 figures. Such possibility all comes down to 3 factors, such as:
Conditions
Age
Scarcity
Demand
However, these factors aren't necessarily stand-alone factors that can shoot off the price of your antique. They all have to work hand in hand.
Condition
Antique Books that happen to be close to their original publishing conditions tend to attract a lot of worth. For instance, antique books are known to possess a dust cover. Some antique books have this part intact while some don't. The difference between having an intact dust cover and not having it is very clear when it comes to price in the antique market. As the book can shoot up from a 3 or 4 figure prospect to a 5, 6, or even 7 figure prospect.
A great example to reference is The Great Gatsby by F. Scott Fitzgerald (first original edition). This antique book was sold at an auction for up to $400,000 due to it being a first edition original copy that still has its dust cover intact. The same book was also sold without its dust cover intact for merely $8000.
Age
Although this is not enough to guarantee the price of an antique it's still a factor nonetheless. And it's a very important one. How do your age-old books? Certain "Antique" items age differently. For instance, a car or sewing machine needs to be about 20 to 30 years old before it's categorized as being a classic piece. 50 to 60 years for it to be considered vintage. And 100s of years old for such items to be considered antiques.
For books, however, the story is quite different. A 100-year-old book doesn't meet the requirement to be called an "old book". It has to be made or published during the era when methods for making copies was a lot cruder and required more effort. So their supply would always be lower. Such a period was during the early 19th century (before 1830).
It was until after 1830 that books started being produced and published en masse. Although it was great for meeting the demands worldwide to satisfy the readers and earn more profit. At the same time, it was damaging to the prospect of books made after 1830 being considered antiques that can be sold for a lot of money today.
Books produced and released after 1830 had to be valued according to other factors.
Scarcity
For your antique book to have more value than the next, it must be rare. That is, its kind has to be limited in circulation. But the book still has to be a relevant one with the popularity and high demand for it. There's no point valuing an old book that has a limited supply and nobody knows or cares what the book's about. Such books probably didn't get enough recognition or aren't that good enough to have a strong following and new editions.
Demand
This is very important. As there's no point valuing a book that doesn't have demand. For that to happen, the book must be a relevant piece that adds value to its readers. Be it entertaining, educating, or informing them on major historical events, concepts, plays, or scientific discoveries. For instance, people can learn about the origin of Species via the theories discovered by Charles Darwin. Without them, humanity as a race may not be able to have a better understanding of how genetics work.
The importance of his works to the scientific community creates that demand for his copies. The first edition made in 1959 could cost up to 7 figures because it's also extremely rare. Even copies of the original that was printed in the late 19th century (1880) can cost up to 6 figures.
Other 4 Things That Make Books Valuable
Apart from the main factors mentioned above, there are other things an old book should possess according to the antique community. Which will help reveal the value of the piece. They include:
Signatures
If your antique book possesses the signature of a notable/famous person or the book's author itself. It's bound to have more value than the same book without a signature. As it makes it far rarer than most books. Because books published before the beginning of the 20th century weren't usually signed by their authors. As it was really rare during this period.
Provenance
Provenance is simply the history of an item's ownership. And it can affect the value of your book. For instance, the same copy of the antique book in your possession that has been previously owned by a famous person or housed in a specialized library will attract more value. However, proof of authenticity is needed to confirm the claim of Provenance. A written confirmation and documentation would suffice. This would give you the driving seating during negotiations on the price or valuation process.
Such a piece of documentation will also be required if you intend to secure a loan with an Antique piece.
Primacy
The first books on relevant topics such as significant historical events, scientific discoveries, self-improvement concepts, fictional characters, and so on attract lots of value.
Here's how it works: books Start with the first run of first edition copies which will be sold and also distributed to libraries. If they've garnered enough demand, it becomes very possible for another edition to be published. And then possibly another could be added. If the book becomes famous enough, it could release in up to 5 editions or more.
As the book progresses, its initial first print of the first edition will appreciate in value. This exact scenario can be used as a preset for the popular Harry Potter series which was published by World-renowned J K. Rowling. Whose Harry potter debut novel series (Harry Potter and the philosopher's stone) started with just 500 first prints in 1997. 300 of which were given to libraries. These first prints today are worth up to $40,000 each (in good condition) after being succeeded by 7 more editions.
Note: the first prints of the Harry Potter first edition are in what I would like to call the "sweet spot" of antique book valuing. Because there are very limited copies (500 total) of them. Which makes them very rare. Also, the demand for these pieces is high due to their relevance.
Conditions Of The Pages
Another thing you can identify in an old book is the yellowing of the pages. Which is also known as foxing. This feature is a clear indication that your book is quite old. As it's an inevitable occurrence that usually happens to age booking. Even to the ones that may be carefully stored and well-protected from rotting.
25 Rare Most Valuable Old Books in The World
25. The Printed Manuscript of the book of Mormon
Given it's one of the first copies of the sacred texts of a whole religion it's bound to have huge prospects. As it contains the teachings from God which were translated by John smith (their founder) in1827. The church itself bought the book for up to $35 million.
24. Northumberland Bestiary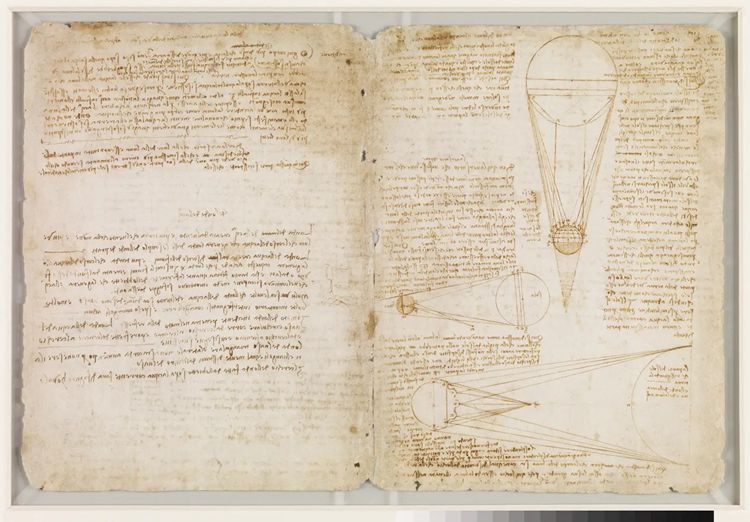 This is a book that is filled with descriptions of various animals in Northern England. The book is to be dated as far back as 1250. In the antique market today or at least as recent as 2007, the book was bought by The Getty museum for up to $20 million. Lucky for them, it was the right price to quiet down other bidders during the auction.
23. Rothschild Prayer Book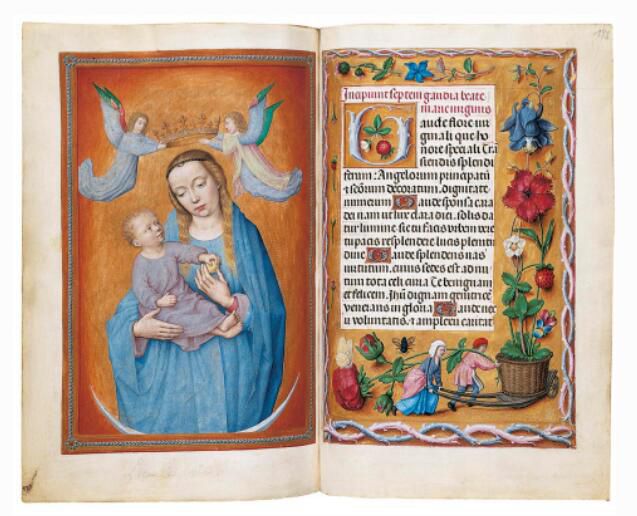 The Rothschild Prayer Book for years has been one the most sought-after Rare books for people interested in investing in books. It is said to have been made during the 1500s. Since then, the boom has been changing hands among prominent persons.
In recent sales, the manuscript of the book was sold for as much as $13.4 million in a 1999 auction. Was also resold again for $10 million later on.
22. Codex Leicester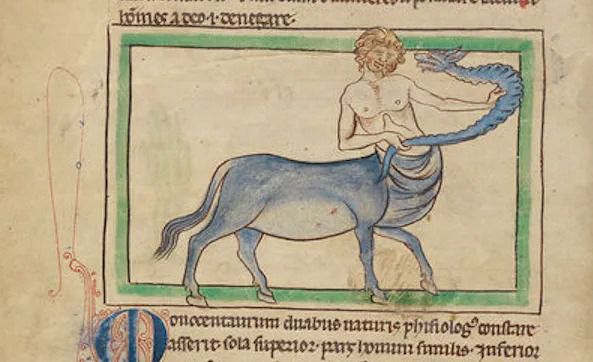 Codex Leicester is the personal journal of the great Leonardo Da Vinci. It contained his scientific writings which he had written by hand between 1504 to 1508. It was last bought by Bill Gates in 1994 for up to $30.4 million.
21. The Birds of America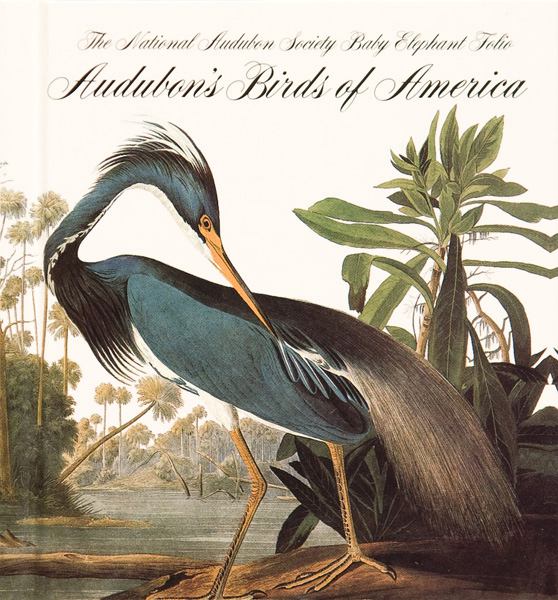 This book contains up to 400 hand-drawn illustrations of American bird species. It's one of the top masterpieces of natural history. Its first edition, which was published in the early 1800s, was sold at Sotheby's auction in 2010 for up to $10 million.
20. St. Cuthbert Gospel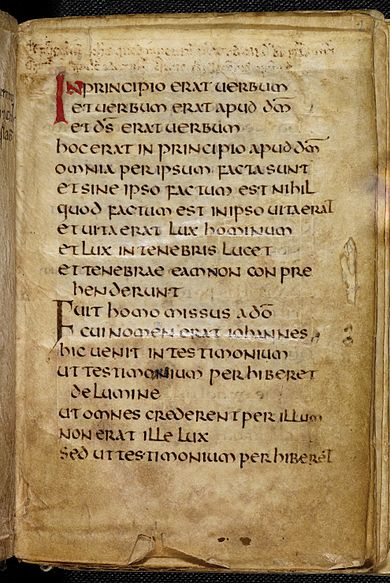 One-of-a-kind Saint Cuthbert's gospel is a 7th-century piece that is believed to come from the saint's coffin. It's one of the most expensive antique books ever sold as a recent sale of this book involves Close to $15 million.
19. William Shakespeare, Comedies, Histories, and Tragedies (Published according to the true Original Copies; The second Impression)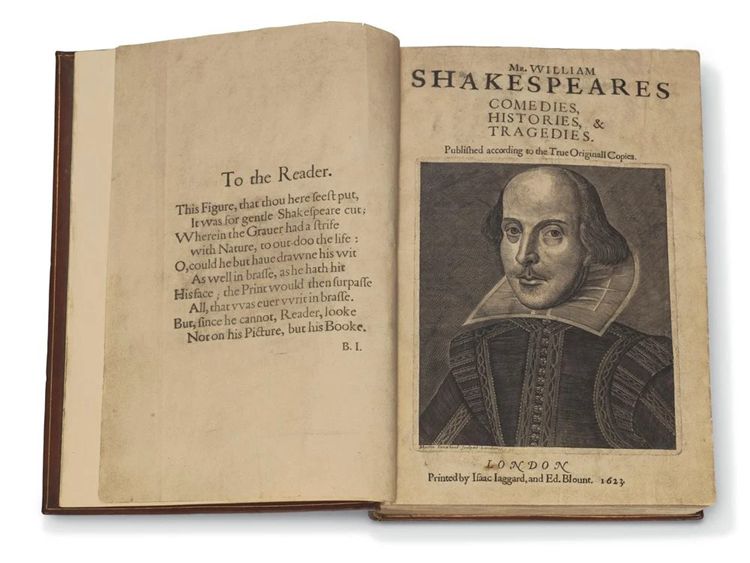 Here's an Antique collection of William Shakespeare's second folio (edition) plays consisting of genres such as comedies, Tragedies. and historical events. It was published in 1632 which is years after the first folio. And only about 1000 of the second folio was distributed. It was sold for $10 million.
18. Charlotte Brontë, Jane Eyre (First Edition)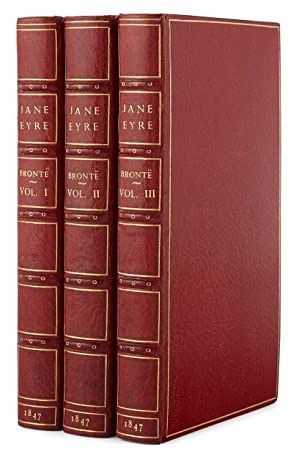 This novel copy is one of the first prints of the first edition. Its value hits as high as $125,000 due to its relevance and being succeeded by two more editions. Also, the book was published in 1847. However, this piece has gone through so much binding and cover back mending which puts the book in a somewhat good condition that did drop its price.
17. Virginia Woolf, Jacob's Room (First Edition)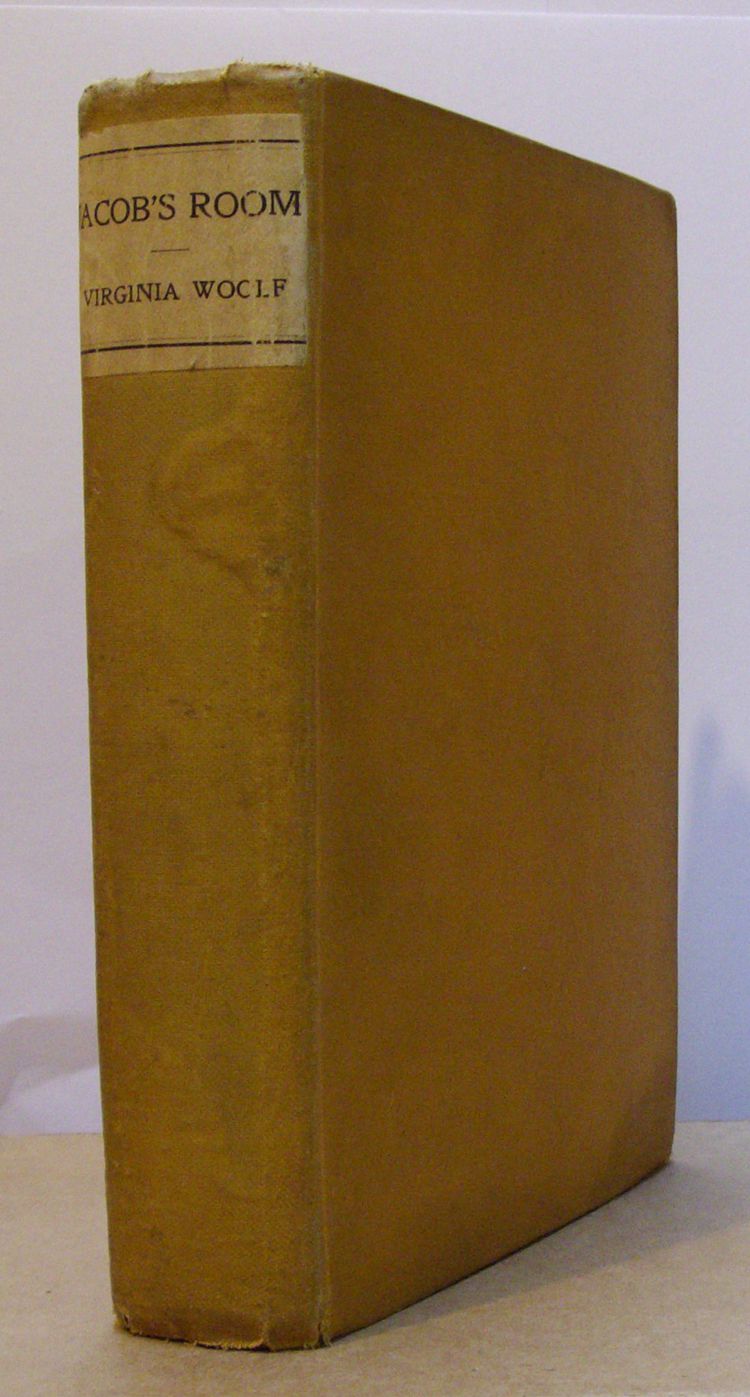 Jacob's room edition is one of the first prints of the first edition amongst the early 1200 copies. Which were published in 1922. It's the first of many editions.
16. F. Scott Fitzgerald, The Great Gatsby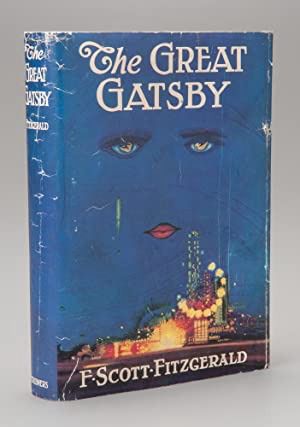 This is one of the first prints of the now-famous novel which was unrecognized after being published in 1925. During that period, only 25,000 copies were printed. All of which had a dust jacket. Such books are rare given that millions of copies were printed again to meet the astronomical demand of the novel.
In the antique book market, Its value can hit as high as $150,000 if the dust jacket is intact or repaired properly.
15. Animal Farm by George Orwell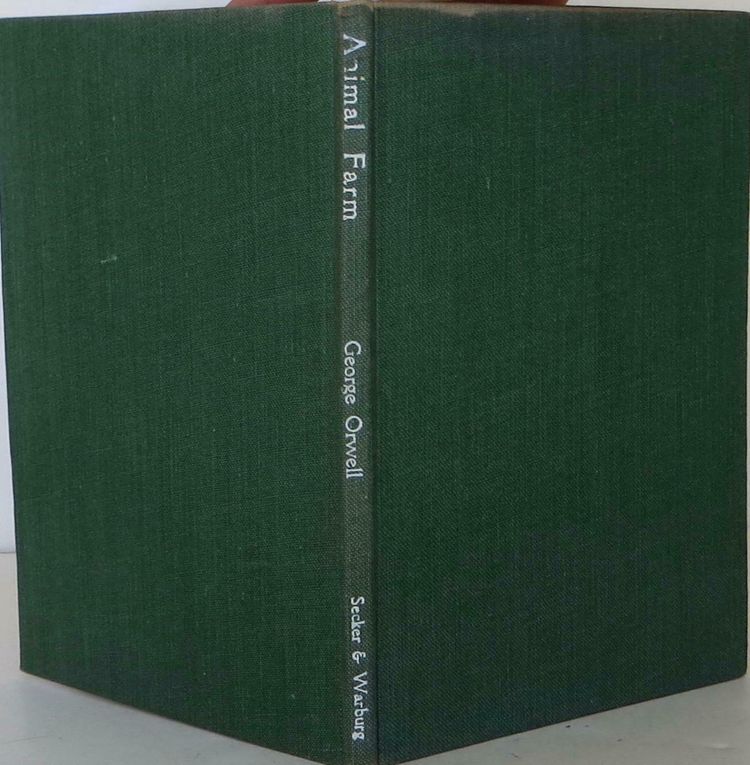 The relevance of the books draws from the aim of the plot. This is to critique the government and economic style of the then Stalin-led Soviet Union. The book was published in 1945. You can get it sold for $7000 at most.
14. Lord of the Flies by William Golding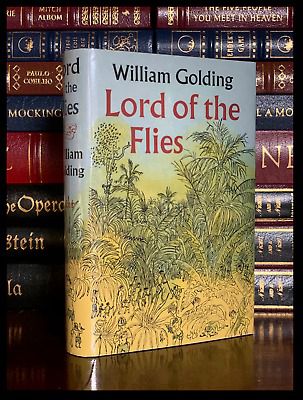 This is the first print of the first edition made by William Goldin who's a Nobel prize winner. It was pushed in 1954. You can buy one of his first prints for $8000 at most.
13. The Hobbit by J.R.R. Tolkien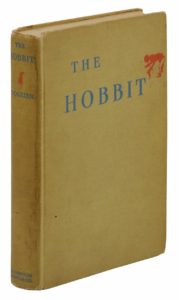 The first edition of this book draws a lot of value. Given its a popular novel series that has a thin first run with just 1,500 copies. A near-perfect copy can sell for up to $50,000 or more.
12. Harry Potter and the Philosopher's Stone by J.K. Rowling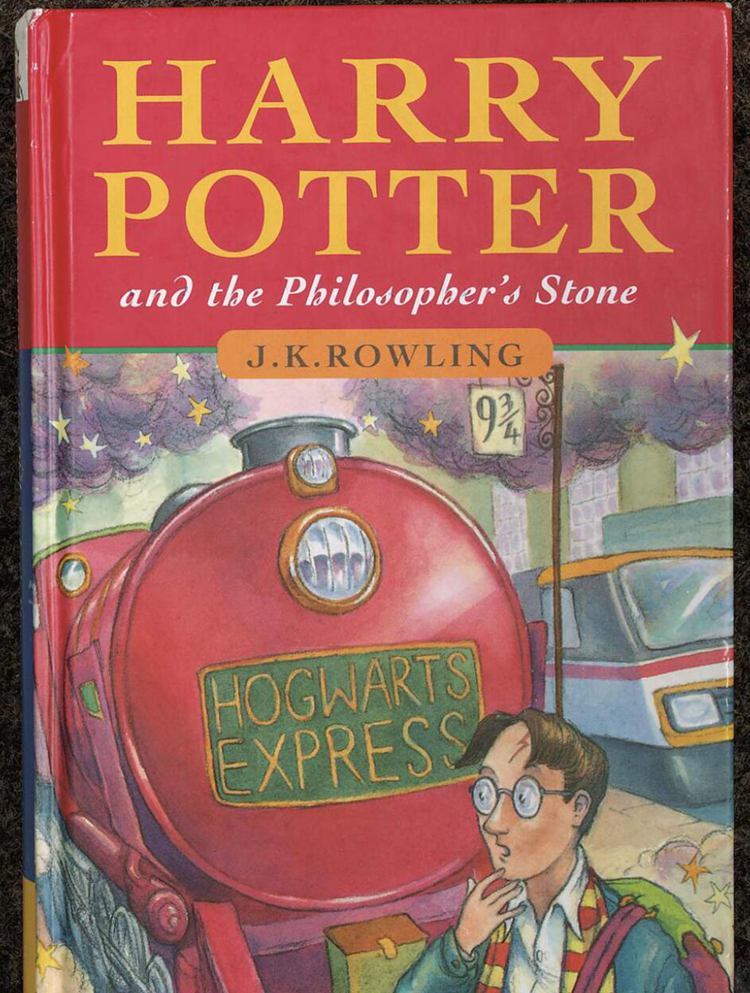 Just 500 copies of the first edition and prints were released in 1997. Later on, several editions were released due to their growing popularity. And this leads to an exponential appreciation of value in the Ford prints. As you can sell them for up to $50,000.
11. Trainspotting By Irvine Welsh
First published in 1993. This novel offers a peek into the crime, suffering, poverty, and drug addiction in the city of Edinburgh. Loads of copies were published on the first run to meet the demands of its potential following. This caused the copies to lose in the long-term value battle. This is why it's being sold at just about $1500 today.
10. Bridget Jones's Diary by Helen Fielding
This is one of the best-selling novels which was published in 1996. However, its first run of copies was quite large. That can be seen in its current market value in the antique book collecting business which is Judy about $200 despite its popularity.
Also, if you do find a signed copy it can then go for a little higher price of $500.
9. The Tale Of Peter Rabbit by Beatrix Potter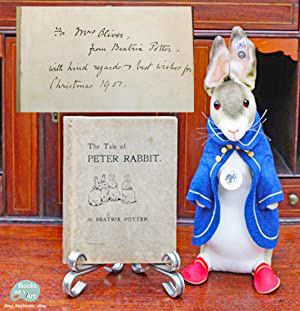 This is a first edition 41-page children's book that was published in 1901. In today's market, it's estimated to cost between $30,000 to $100,000.
8. Christmas Carol By Charles Dickens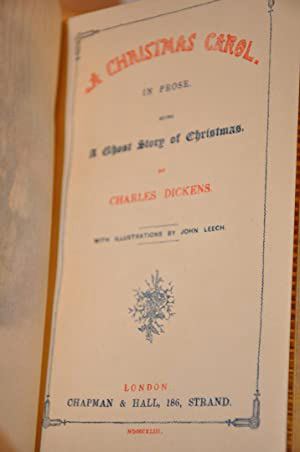 The Christmas Carol By Charles Dickens contains the original story of the famous character Ebenezer Scrooge. Being the first of its kind, before all other remakes and parodies, it's said to cost between $20,000 and $80,000.
7. The Cat in the Hat Dr. Seuss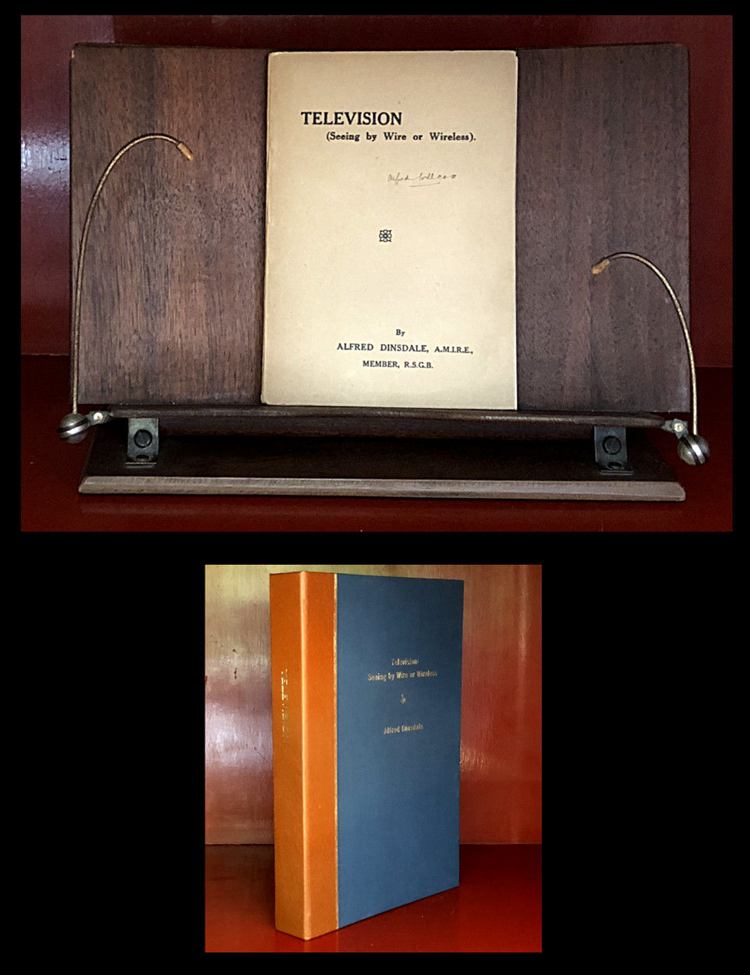 This book was published in 1957. It's one of the first prints. The antique market value of this book can be as high as $4000 if the dust cover is intact or close. If not, the price could drop to $1000 or a few hundred.
6. Television: Seeing by Wire or Wireless (1926), Alfred Dinsdale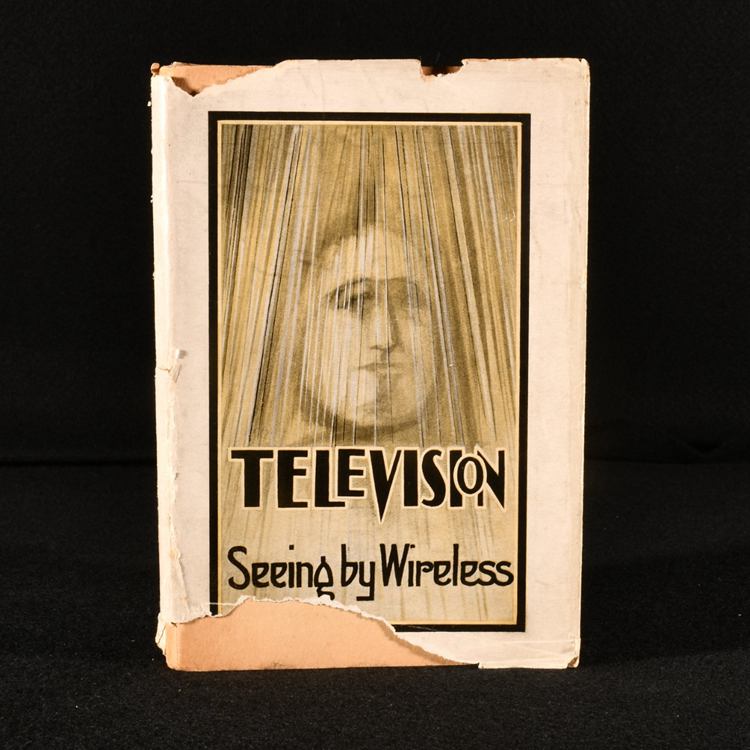 Here's the original copy of the book describing the work of John Logie Baird (the first person to design the working principle in which television works). It contains various technical diagrams and his theories. A copy of the first edition can cost up to $4000.
5. Peter Pan in Kensington Gardens (1906), Arthur Rackham-illustrated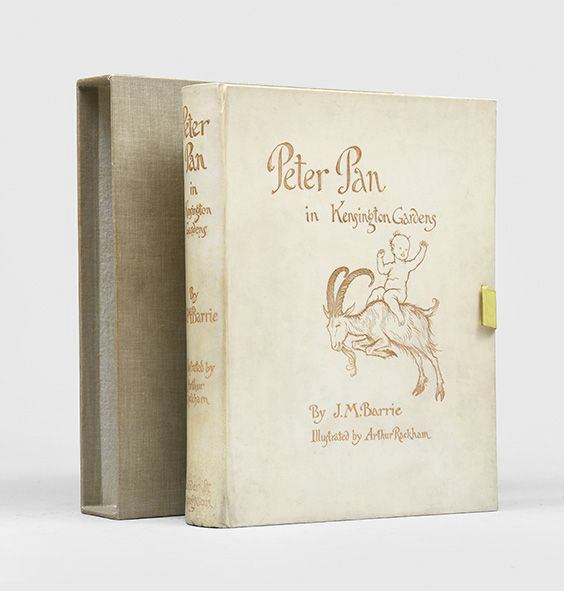 This is one of the first edition copies of the Peter Pan in Kensington Gardens. Without the illustrator's signature, it could cost up to $3000. However, with the illustrator's signature, it could cost as high as $20,000.
4. The Jungle Book and The Second Jungle Book (1894-1895) Rudyard Kipling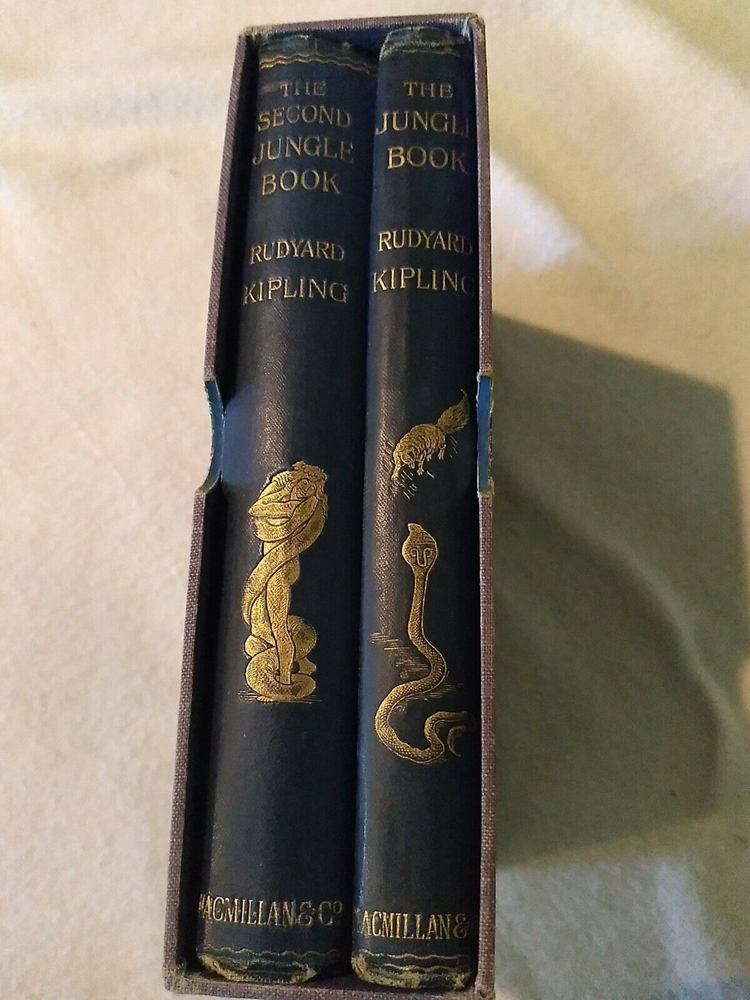 Rudyard Kipling's first and second editions of the Jungle books market can fetch you between $250 and $4,500. Depending on the condition of the books.
3. The four Winnie-the-Pooh books (1924-1928), A.A. Milne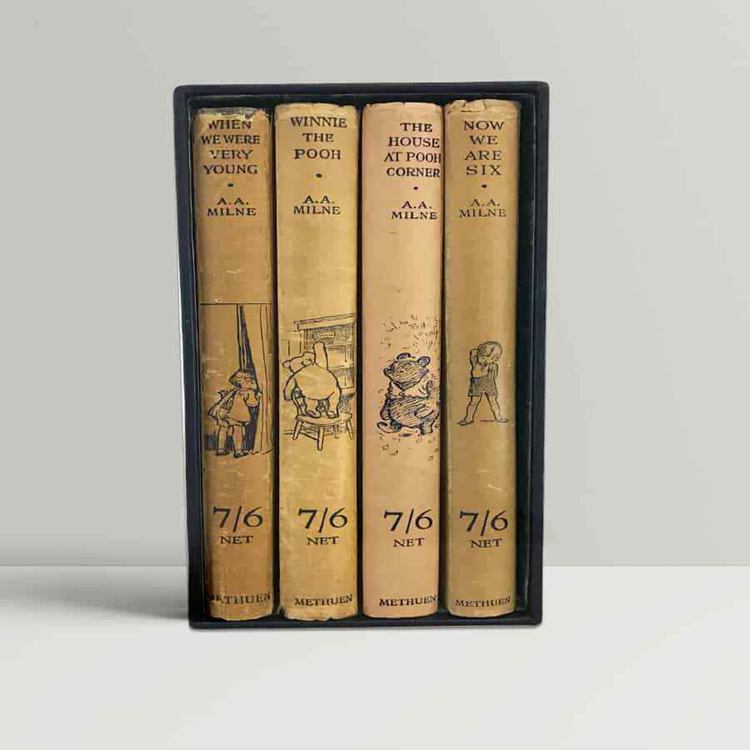 Here's another children's book collection made in the early 20th century. It consists of the original four editions of the character Winnie-the-Pooh. In the antique market, it costs between $4,000 and $30,000.
2. A Clockwork Orange, Anthony Burgess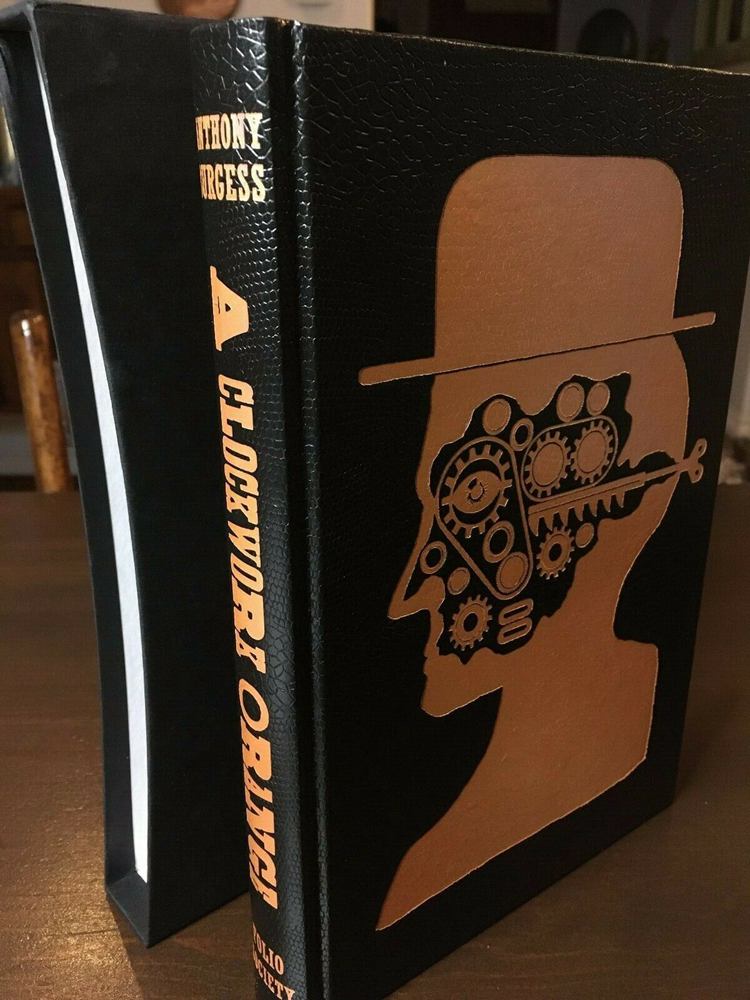 This is an action-packed satirical yet dark novel series which was published around the 60s. Till today it's still a very popular book that's most likely on most people's list of antique genres. The book's market value should be around $200 – $1000.
1. The Hound of the Baskervilles by Arthur Conan Doyle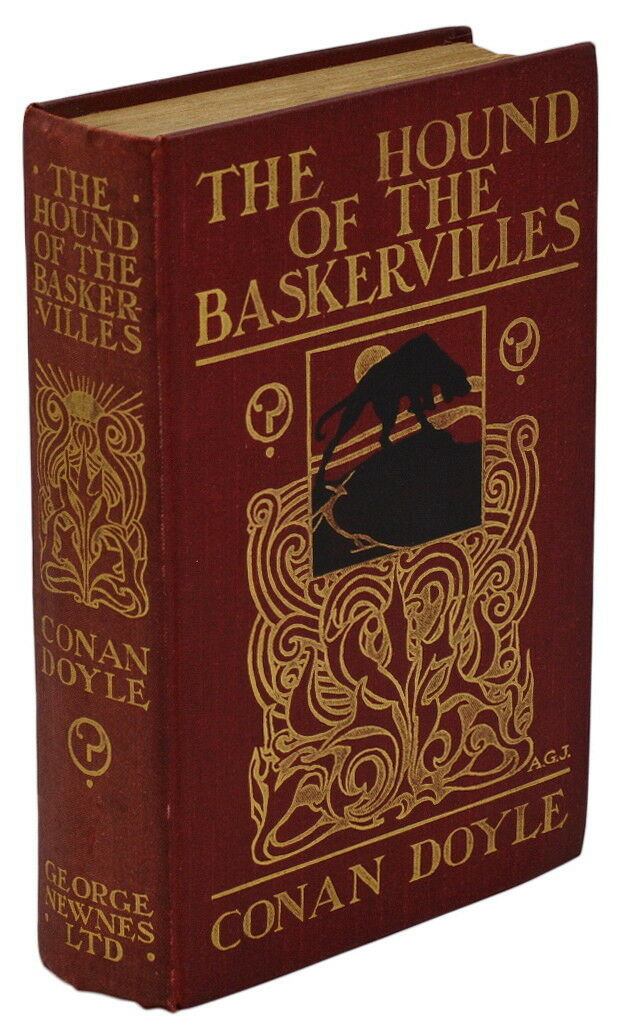 The Hound of the Baskervilles is a crime novel under the Sherlock holmes series. This is a first edition copy of its kind from the early 20th century (1902). It'd market value today is within the range of $5000 – $8000.
How to Find the Value of Old Books
You may be able to identify the features and factors that can affect the price of your Antique book. However, you still need to identify the market value of your antique book. Read on as we discuss several to get an idea of the price:
Do Your Research
To find the actual value or value range of your antique book or book collection, you'll need to do some research on its current market value. You can start by looking out for information such as auction sales which involves copies of the book in question. They usually appear in press releases or paid sites that offer Appraisals for such antiques.
While you're at it, do keep in mind that more recent sales of similar copies are more likely to reflect the actual value of your book. So don't depend on auction sales that happened a few years ago to get a good estimate for your antique book's current market value. As the antique book market is quite volatile.
The Antique Book market is unpredictable
Like most markets, the antique book market has the tendency to fluctuate. For instance, certain books from certain authors like J. K. Rowlings or F. Scott Fitzgerald are well known and their works are highly demanded. So their value is bound to remain steady with little to no degree of change in value.
However, in the antique book market, there are scenarios where an unknown author from long ago suddenly becomes very popular. This could be a result of the book's relevance to current trends. A good example is Edgar Allan Poe who was famous for his taunting, terrifying, and exciting books such as "The Black Cat" and "The Raven" long after his demise. During his time alive, his works were looked down upon and considered weird.
From the above scenario, it's clear that a change in the status of the author could happen at any time. And when it does it can have a significant effect on his or her works. The value of prints from the first copies to the newest will appreciate exponentially.
Contact Any Nearby Expert (like a bookseller)
The best way to get a close valuation of your antique book is from someone who's experienced specifically in that field. And your local Rare bookseller could be that person. However, it may not be ethical for them to offer services m such as appraisals or any form of valuation to you. But some could be kind enough to offer you a sense of what to expect.
Get An Appraiser
Sometimes finding out information about your antique book on your own can be very difficult. The best alternative is to hire an expert who is well experienced in evaluating antique books. They can help lead you into the price range based on their valuation of similar books. You could even find an Appraiser who specializes in evaluating certain antique books.
What To Avoid When you're Looking to Invest In An Antique Book This 2022
Purchasing an antique book can be very tricky. This is why its best to proceed with caution or else you'd probably make the wrong purchase:
Avoid Buying Antique Books Online
When buying an antique book you should ensure that you're able to physically examine it beforehand. So instead of buying through the internet and assuming you're getting the real thing, try to visit a local antique book store. Doing such will also help you to avoid being overcharged. As online stores tend to do such.
Don't Purchase Antique Books In a Poor State
When buying your antique book, ensure that it's still intact. Any issues with it can cause the price of the book to skyrocket or dip. For instance, there are cases where top antique books end up losing parts such as the dust cover. This part is known to wear off easily over time and when intact the prices can get high easily.
Avoid Buying Cheap Books
In the antique book industry, there's next to no gain in return when you buy cheap antique books. Most of the gains are gotten from expensive books.
Where to Buy Antique Books
There are loads of sources for antique books but the best ones are physical stores that would allow you to examine the piece you wish to buy. That way you can tell if the book is actually in mint condition and features match what we've replied above.
However, there are trusted online retailers that can provide you with actual antique books with honest descriptions. Such as abebooks.com, ABAA, biblio.com, esty, and so on.
Additional Online Resources
The best sources of information for your antique books can be gotten from appraiser sites or sites that sell antique books. As they offer blog posts and guides which can offer support in determining the value of your antique book. Also, you can request assistance from other collectors like yourself in various forums such as forumrarebooks.com, Facebook forums, and even antique sales sites with a community forum page like Abebooks.
Final Words
By now you have insights on how to carefully examine the worth of your antique book in today's current market. As we've provided factors as well as features an Antique book should possess to be considered valuable. Also, we've listed out methods you can adopt to find the true value of your piece or the piece you wish to purchase.
However, one thing to note is that the antique book market can be very difficult. So it's always best to ask a season Rare book Appraiser or salesperson for advice on what to do. Or you could offer to pay an expert to teach you and share some of his or her experience with you. So that you can take on the market and make profits.