Vintage posters … might be one of the coolest things in the history of mankind. These beautiful images capture pieces of history that are instantly recognizable by some people who have lived at the time.
Vintage posters are like the grandfather of canvas prints. The reason they still exist today is that vintage poster designers were masters of their work. They knew exactly what would catch people's eyes, where to use color and how to present the information in an attractive way.
In this article, you will find a collection of really lovely vintage posters – from vintage travel posters to retro music posters, to entertainment and rally ads – these posters will surely get your attention if you are a lover of retro posters.
Vintage Movie Posters
Vintage posters would never be complete without including a couple of vintage movie posters from way back. From the earliest days of the silver screen, vintage movie posters have used bold images and artwork to entice movie-goers.
Film posters were one of the main sources of advertising used by Hollywood until television began airing regular film trailers. These days, film posters are seen as collectible items which are available online at auction sites, antique shops, and vintage boutiques.
However, we have put together a few posters that you would find interesting!
1. Faster Pussycat 1965 Movie Poster
Faster, Pussycat! Kill! Kill! is a 1965 exploitation film directed by Russ Meyer, It stars Tura Satana, Haji, and Susan Bernard. They don't show it much anymore because of its controversial nature even though it is a great addition to the Russ Meyer filmography.
2. The Hypnotic Eye Poster
The hypnotic eye vintage movie poster: The Hypnotic Eye is a 1960 horror movie produced by Charles B. Bloch and Ben Schwalb Birchwood. This would make a great gift or addition to your vintage horror or film posters collection.
3. Strange Stories From Outer Space & Beyond
One of the first alien movies made back in the day "Strange Stories from outer space and beyond". This vintage movie poster is ideal for clubs, bars and just about anywhere you deem fit.
4. Invasion of the Saucer Men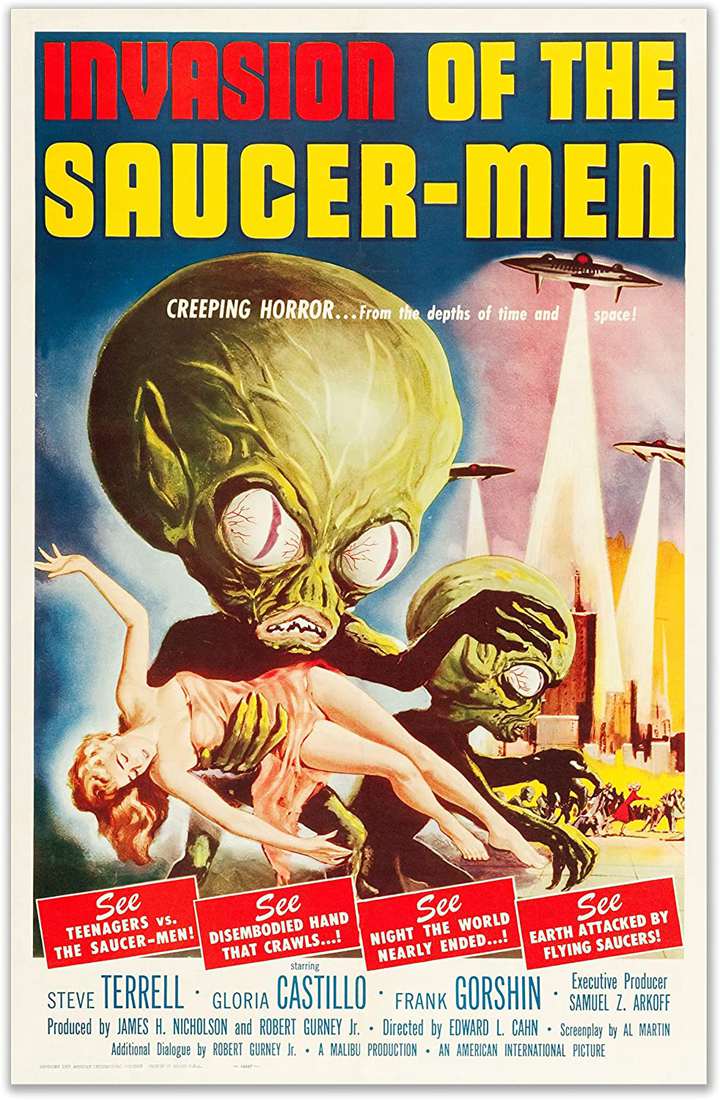 Invasion of the Saucer Men (1957) is an American black-and-white horror film produced by James Nicholson. The movie was about flying saucers that terrorize a small town. It starred Gloria Castillo, Frank Gorshin, and Steve Terrell. The film was directed by Edward L. Cahn.
5. Cinderella (1950)
Do you love classic movies and staring at iconic posters? Here we have a 1950 Cinderella movie poster. Cinderella is a 1950 American animated musical fantasy film. This movie was directed by Clyde Geronimi and was released back in the day.
6. The Dragon's Fury (1972)
The Dragon's Fury (1972), original vintage movie poster. Bruce Lee and Chuck Norris star in this martial arts thriller. I think you'll agree the Dragon's Fury 1972 vintage movie poster is one heck of a cool poster.
7. King Kong movie poster 1976
If you think about it, King Kong was the first monster movie. Other monster movies became so popular after the King Kong franchise. In 1976 the movie King Kong was released. The story is about a giant ape that is discovered on an island, and brought to New York where he starts destroying the city.
8. The Lost World (1960)
Here's another cool vintage poster. The plot of the film revolves around a plateau in Venezuela inhabited by cannibalistic humans, carnivorous plants, dinosaurs, and giant spiders. The cast includes Claude Rains, David Hedison, Fernando Lamas, Jill St. John, and Michael R.
9. Casablanca Vintage Poster
Casablanca is a 1942 romantic drama film directed by Michael Curtiz, and starring Humphrey Bogart, Ingrid Bergman, and Paul Henreid. It focuses on an American expatriate (Bogart) who must choose between his love for a woman or helping her and her husband escape the Vichy-controlled city of Casablanca.
10. 1969- The Valley Of Gwangi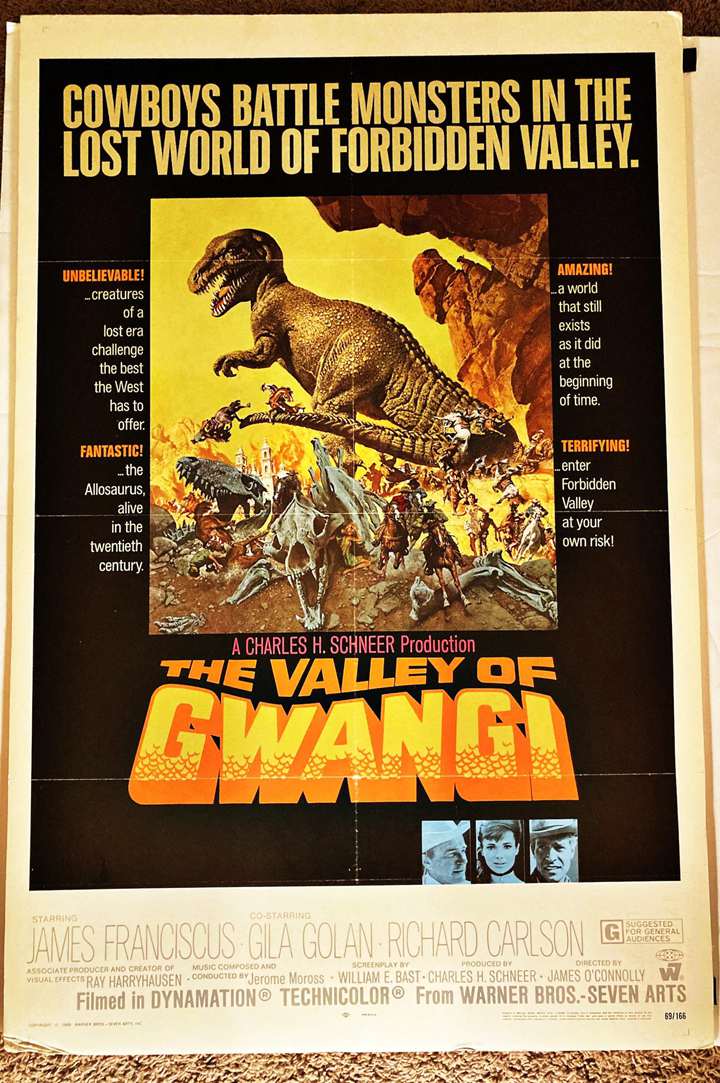 The Valley of Gwangi is a 1969 fantasy Western movie produced by Charles H. Schneer and Ray Harryhausen. Having this poster in your home shows how much you're into dinosaurs and vintage stuff.
Vintage Celebrity Posters
Celebrity posters can be used to create a perfect visual atmosphere for any setting. Whether you want to turn your boring and bland room into a place that is reminiscent of old Hollywood, these vintage celebrity posters and prints can be used to adorn your walls.
We all know "The Golden Age of Hollywood" is bygone, but the memory of the beautiful, talented, and hot Hollywood's female and male celebrities will live forever – just take a walk down memory lane, to the golden age of Hollywood, with these vintage celebrity posters.
11. Andy Warhol- "Marilyn" 1989
Andy Warhol became associated with screen printing. His Pop artworks are frequently mistaken for commercial posters, yet they are all Warhol originals. One of Andy Warhol's most well-known commercial posters was the "Marilyn Monroe".
12. Chuck Close – 1981 Poster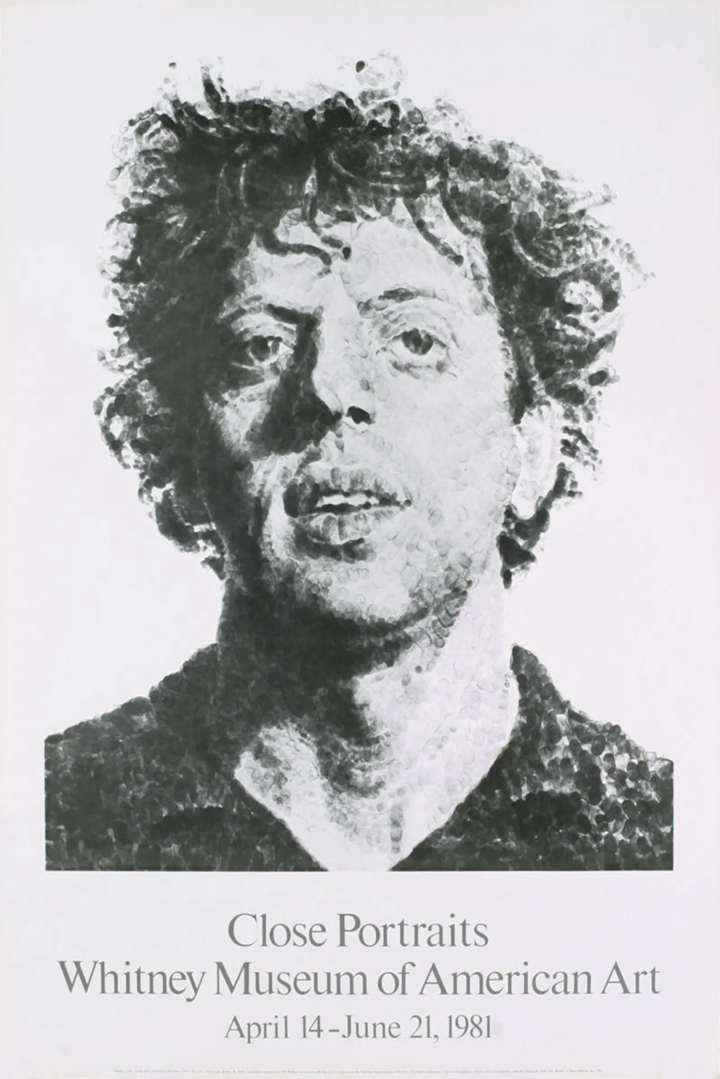 As an American painter, photographer, and visual artist, Charles Thomas Close is also known as Chuck Close created massive-scale photorealist and abstract portraits of himself and others. He rose to prominence in the 70s and 80s.
13. Elvis Presley
Are you a fan of Elvis Presley or music from way back? If so, this Vintage Elvis Presley celebrity poster is the perfect addition to your home decor. This Black and white celebrity photo of Elvis Presley was professionally printed on high-quality paper and comes ready for framing — or you can display it as is.
14. Albert Einstein

If you're having trouble meditating before bedtime, then this vintage celebrity poster of Einstein should help induce your sleep-inducing effects. Just imagine yourself being lulled to dreamland from the safety and comfort of a poster of Albert Einstein.
15. Joan Jett & The Blackhearts
Joan Jett is an American rock singer, songwriter, composer, musician, producer, and actress. She's best known for her work as the frontwoman of her band Joan Jett & the Blackhearts. This is a cool poster to have as a fan of rock and roll.
16. Marilyn Monroe
Marilyn Monroe was a blonde woman who became a sex symbol of her time and was emblematic of the sexual revolution of the 1960s. Marilyn Monroe was one of the most popular blonde bombshell actresses of her time.
17. James Brown
James Brown had a major impact on 20th-century music, especially funk. He was called the Godfather of Soul and Mr. Dynamite, and often referred to as Soul Brother No. 1. I wouldn't hesitate to place a photo of him on my bedroom wall.
18. Steve McQueen Sunglasses Smoking
The King of Cool, "Terrence Stephen McQueen" a top box-office draw during the 1960s and 1970s, was an American actor. He received an Academy Award nomination for his role in The Sand Pebbles.
19. Freddie Mercury
Freddie Mercury was a British singer, songwriter, record producer, and lead vocalist of the rock band Queen. He was known for his flamboyant stage persona and four-octave vocal range. Truly, he was one of the greatest.
20. Jimi Hendrix
Jimi Hendrix was an American musician, singer, songwriter. He was regarded as one of the most influential electric guitarists in the history of popular music, and one of the most celebrated musicians of the 20th century.
Vintage Advertising Posters
Vintage advertising posters are now not only well known to classic art lovers, but they are very popular with vintage lovers too. In this collection, you will find a range of vintage advertising posters from different time periods.
Vintage advertising posters are actually quite beautiful. I was able to find some beautiful posters mainly from the 20th century. These posters were very artistically done so I found them extremely appealing. The use of soft colors, gradients and gradients, and well-placed silhouettes were what really won me over so check these out!
21. Back To College
A basic vintage poster from way back. You'd usually find these types of vintage posters on the walls of schools. Nothing fancy here, just a shoe on top of a couple of books. I think this would make a great addition to your vintage collection.pinterest.com
22. 1955 Vespa Ad
Vespas were made in 1946, however, to get customers to buy the product, the creators needed to advertise. This is a vintage advert from 1955. The lady behind would be the most enticing part of the ad.pinterest.com
23. Be Kind To Animals
While this is an old vintage ad, the rule still stands. Animals deserve love too and we ought to be kind to them and show affection in the best way possible. If you are a pet owner, this should intrigue you.pinterest.com
24. Bosch
I think this vintage advertisement poster would fit perfectly in a mechanics workshop. What do you think? Well, this ad was owned by "Bosch" a German multinational engineering and technology company. pinterest.com
25. Have A Coke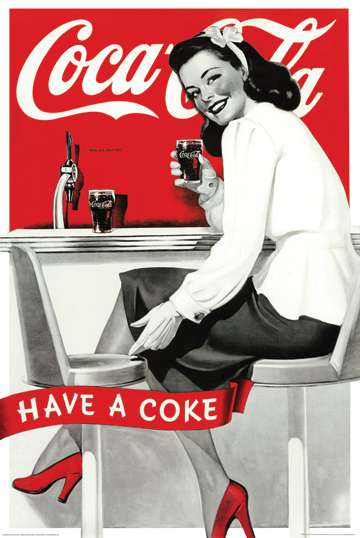 One of the oldest companies is "Coca-Cola". This is an ad from the 20th century. The purpose of this ad was to convince people to "have a coke". Do you own a bar? If yes, I think this vintage poster would be an amazing addition to your bar.pinterest.com
26. Lovely Day For A Guinness
"A lovely day for a Guinness" isn't it? This is yet another vintage poster that would be great for a bar or club. The concept is amazing.
27. Atlas The Finest Bicycle Of Today
Here's an old Delhi Vintage Atlas Bicycle Advertisement. Intricate captions make this vintage poster one of the best examples of its kind for collectors and fans.
28. Vintage Chocolate Poster
This is an interesting chocolate vintage advert. Chocolate ads are always catchy since they all present the main product in a particular way, making it irresistible to anyone with a sweet tooth.
29. Antique Vintage Alcohol Poster
Are you searching for an Antique Vintage Alcohol Poster advert? Here's one. It is bold and beautiful, this Vintage Alcohol advert is a real attention-grabber.
30. Vintage Travel Poster
Here's one for lovers of nature. This vintage poster gives you a quick glimpse into the mountains of Uganda. It is retro and would be a great addition to your vintage collection. pinterest.com
31. Gentlemen Club
A vintage club poster. Posters like this were used to advertise clubs across the country. This one advertises the " Gentlemen Club". pinterest.com
32. Vintage Candy Ads
Here's an earlier vintage candy poster, used to advertise the lifesavers. I love the colors used in this image, it's so much brighter than most ads. The image of the lifesaver being squished is also really unique. flickr.com
33. Have You Met Mr. Goodybar?
I'm sure kids back in the day would drool over this ad. Is it possible to get a candy bar for 5 cents in the 21st Century? I doubt that. flickr.com
Conclusion
As always, we have tried to bring you a very varied and interesting list of vintage posters. We hope you have found a few that you will enjoy collecting and displaying around your home. Thanks for sticking around.