Inherent beauty with everlasting fascination always prevails with antique furniture. Many secrets from the past as well as enriched materials get to adorn the house. In fact, the past-time prestigious artwork remains almost absent in everyday modern furniture.
And it keeps many collectors interested in the section without costing a huge fortune. However, antique furniture primarily concerns beauty rather than future commercial profits. As it looks, you must check the essential facts to understand the viable knowledge.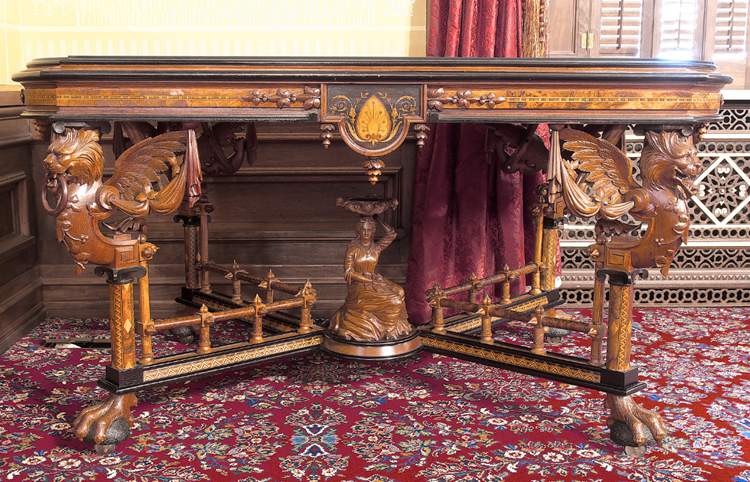 Determining If the Furniture is Actually Antique?
There are many shops to sell authentic reproduction with pure antiques. However, it's not impossible to fall victim to erroneous purchases. You're likely to end up investing in a recent copycat of an antique.
Therefore, you must know the methods to figure out the furniture validity. Check the following tips to narrow down the actual pieces. Of course, there are other minor facts to coincide with the explanation.
Dovetail Inspection: Irregularity in dovetail joints reveals its manual employment. But perfect dovetails are imposed using current machinery. Distorted dovetail can justify its validity regarding the antique value.
Non-Uniform Design: Furniture in the past often integrates low-quality woods on closed sections. In fact, you're to check the bottom or back for cheap wood. Modern pieces mostly feature the same materials all over.
Single-Slot Screws: One overlooked fact concerns handmade single-slot screws. Each single-slot screw must stand different from the others. Edges remain flat along with cylindrical screws instead of tapered shapes.
Label/Stamp Research: Letters, numbers, words are indeed your best friend on antiques. Closely look for labels, tags, or stamps to find the manufacturer. Don't forget to check aging signs to avoid fake serial numbers.
Shut-Out Symmetry: Anything to feature distortion seems good for antique furniture. Manual pieces should induce multiple defects in the design. Like the dovetail, you ought to check other curves or joints closely.
Complete Match: Many furniture integrates wood with metal for certain purposes. And it remains difficult to induce a perfect match. Scarcity of materials often ended up collaborating with mismatched pieces.
Furniture Marriage: Furniture marriage refers to joints to feature different parts from different pieces. And the proportion requires maintaining a balance for the shape. Many so-called vintage pieces lack balance or size.
Second-Hand Pieces: There are deceiving sellers to trade defective pieces. And the furniture finish looks old but recent in construction. Pay attention to any particular signs of wear, damage, repair on every section.
Wood Category: One major clue concerns the type of wood on furniture. Oak covered the major portion with limited mahogany & walnut uses. Both the British & the Americans settled for mahogany in the 17th
Surface Finish: Shellac was the only clear finish before lacquer & varnish in the mid-1800s. The touchup covers a wide range regarding the wood. However, testing the exterior isn't exactly allowed in most showrooms.
Exterior Painting: Professional refurbishing hardly creates any identification problem. It's always preferable to avoid anything to involve paints. However, some refurbishes can permanently plunge the value.
Imperfect, defective, or incomplete design remains one major consideration regarding antique furniture. But the facts may change depending on its existing condition, previous ownership & other essentials. Consulting a relevant expert always seems a good idea to catch necessary details on the research.
Importance of Current Condition
You must know the justification of antiques based on their existing condition. Anything to stand the test of time should possess an impressive market value. British antique trade even pays a premium to certain pieces to prevent eventual deterioration.
An exclusive surface patina is sure to encourage its overall characteristics to a great extent. It even promotes the furniture's authenticity with the market valuation. Anyone to have surface patina furniture must take necessary preservation steps.
Established Furniture Style Timeline
Most of the antique furniture in the trade is either British or American. And experts set a defined timeline for categorizing the pieces. The classification plays an extremely important part in determining the actual market value.
English Furniture Style
Queen Anne (1701 – 1714)

Queen Anne dressing table with cabriole legs. Boston, Massachusetts, circa 1730-1750

Early Gregorian (1714 – 1760)

This is an antique corner cupboard. An English, oak bow front hanging cabinet dating to the Georgian period of the 18th century, circa 1760.

King George II (1727 – 1760)

A handsome George II period kingwood veneered drawing table; the top beautifully chevron veneered in kingwood and crossbanded in rosewood with a gallery running around three sides above a pull-out drawer which opens to reveal a baize lined drawing surface; this can then be pushed back to reveal storage compartments; raised on square chamfered legs.

King George III (1760 – 1820)

Stylish Georgian chest on chest in mahogany, having cavetto cornice with dentil moulding above 2 short and 6 long graduated and cockbeaded drawers all fitted with brass swan neck handles and flanked by canted pilasters (top section only), all standing on original ogee feet.

Regency (early 19th century)
Victorian (late 19th century)

lovestruck,Reading room,John Rylands library Manchester
American Furniture Style
Early Colonial (17th century)
Late Colonial (18th century)
Federal (early 19th century)
Pennsylvania Dutch (late 17th – mid-19th century)
Shaker (late 18th – mid-19th century)
Checking Affordable Furniture
You can't weigh two different or even two similar pieces of furniture on the same scale. Many things affect the market price, covering a noticeably wide range. Therefore, you must consider anything to increase the value from a definite perspective.
For example, a simple wooden cabinet from the 1800s should value well. But one same cabinet to get used in WWII would value more. Another one to get utilized in any presidential work should set the bar high.
That's exactly where authentic or valid provenance plays a major part in the auction. Of course, you shouldn't expect too high from special furniture at first. Let the interested parties become attracted to the furniture for obvious facts.
On purchase, you ought to skip anything to go beyond your budget. Some furniture remains worthless, not even for any decorative purposes. Try to know such pieces to protect your investment from fraud.
Evaluating the Furniture's Market Value
Determining the exact value of furniture is troublesome with many facts into play. A detailed assessment of your intended antique should ease the valuation process. Start figuring out the necessary information to judge the price.
Determine the exact style or period of the furniture's construction.
Take notes of everything visible – dents, chips, scratches, or cracks.
List all the materials to construct the furniture to get its composition.
Photograph the furniture from every angle in a well-light condition.
Check for any particular section to require or already-had repairs.
Write down the marks, labels, or tags along with close photographs.
Know the important provenance on the furniture for documentation.
Try to find out any old photograph or selling information on its date.
Not to mention, it's important for you to check the price variation on different fields. In fact, you're to take the distinctive retail value, wholesale value & auction value into account.
Retail Value – It holds a fair market value, occurring between the dealer & the buyer. The amount stands the highest among the three. However, it's very difficult to achieve a good price on resells. It's the particular preference for insurance appraisals & trades.
Wholesale Value – No purchase of appraisal often gets you the wholesale value from the dealer. It's the ultimate cost they're willing to pay for an antique item. The tag can appear about 30% – 50% lower than the retail value.
Auction Value – Estates, IRS & attorneys often settle for auction instead of retail/wholesale. A pre-set value should cover a range between its retail & wholesale value. You must put the best bet on its table. Right people seem important to avoid bogus price raise.
Printed Guides on Furniture Valuation
Likewise, every subject comes in at least one book to discuss in-depth facts. And you're to try some popular books on furniture valuation. Either a local bookstore or online retailer can deliver you the books on purchase.
Kovels' Antiques & Collectibles Price Guide 3rd Edition – Terry Kovel & Kim Kovel
Antique Trader Furniture Price Guide – Kyle Husfloen
Field Guide to American Antique Furniture: A Unique Visual System for Identifying the Style of Virtually Any Piece of American Antique Furniture – Joseph T. Butler
Miller's Antiques Handbook & Price Guide 2010-2011 – Judith Miller
Miller's Georgian to Edwardian Furniture: Buyers Guide – Leslie Gillham
British Antique Furniture: Price Guide and Reasons for Values – John Andrews
Warman's Antiques & Collectibles 2012 Price Guide – Mark F. Moran
The Encyclopedia of Furniture: Third Edition – Joseph Aronson
Identifying American Furniture: A Pictorial Guide to Styles and Terms Colonial to Contemporary – Milo M. Naeye
The Bulfinch Anatomy of Antique Furniture: An Illustrated Guide to Identifying Period, Detail, and Design – Tim Forrest & Paul Atterbury
Additional Online Resources
Even some websites provide excellent service to identify, evaluate, value your antiques. Not every content goes perfectly with unorthodox situations. However, high-quality resources should enlighten your thoughts on the antique piece.
You can start with Comprehensive Antique Furniture Guide'as well as 'Types of Furniture Styles' for research. It includes a detailed timeline, detailed furniture style description & an anatomy section. And you're to check the additional tips, terminology & articles should suffice your time.
Also, you may look into the 'I Antique Online' for community support on furniture valuation. It concerns multiple invaluable articles, a member's forum & valid photographs. Both websites are dependable for beginner-level interested parties.
Final Words
The extent continues for a wide range with antique furniture. Too many categories remain available – small/medium/large, usable/non-usable, storage/no-storage, simple/complex, oak/walnut/mahogany, fresh/repaired & others. It's impossible to spend your bucks on the right purchase without knowledge.
And the comprehensive article should cover everything you need for appreciated support. You better set for the detailed explanations to skip any worthless purchase from retail sellers or an auction. Narrowing down the tricks should definitely polish the skills of your private antique business/collection.