Almost every collector feels the necessity of restoration of antiques at some point. And there's actually no defined category to surpass furniture restoration details.
You must catch everything to know on antique furniture restoration guide to retaining the value. And the brief professional discussion should let you proceed further.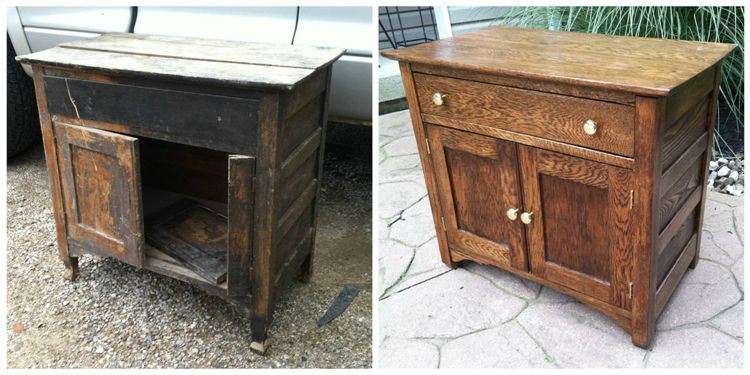 When to Restore & When to Skip?
Poor restoration/refinish of antique furniture can immediately ruin the value & impression. You must check the necessary details to confirm the necessity of your intended approach. Meanwhile, it's a must to identify the furniture specs on market price.
You must conduct a primary survey on certain specs to influence the value. Sturdiness for usability, finishing for impression, condition for appeal & materials for antiquity should get the priority. Finish on the surface remains the most quintessential part there.
Deteriorated finish, condition, usability, or materials may require restoration to some extent. Again, you must understand the context of the actual problem to check the precise process. There's no need of applying to refinish to treat merely visible damage.
Always consult the experts about your problems with antique furniture on restoration. The process is certainly expensive & time-consuming to induce the opposite result. Whenever you're set to proceed for restoration, try to save complications for professionals.
How to restore antique furniture
Actual restoration may take hours with multiple complications in the steps. However, our experts don't want to cause trouble without knowing the necessary approach. But you're sure to implement the following steps regarding a standard process.
1. Personal Safety Comes First
The process should involve hazardous chemicals to cause health issues on prolonged exposure. Check the essential protective gears – goggles, mask & gloves. Select an open space with good ventilation to initiate the restoration process.
2. Identifying the Old Finish
Determining the existing finish actually decides the ultimate process of restoration or refinish. But shellac, lacquer & varnish may require close observation on identification. But pigment, paint, oil, wax, or penetrating sealer remains easy to confirm.
3. Absolute Surface Cleaning
An extremely simple but thorough cleanup can save your hassles on a pricey/time-consuming process. Apply warm water with liquid detergent or commercial wood cleaner. Use a cloth to impose the mix, eliminating the chances of heavier penetration.
4. Sanding the Entire Portion
Start removing the shiny finish using sandpaper right on the intended surface. The process must remain gentle, costing considering time & patience. However, try to leave the step to a professional worker to avoid a messy or devastating outcome.
5. Stripping Old Finish Away
Now it's time to make space for restoration or refinish on the antique furniture surface. There are different methods to treat a particular surface finish. Following the primary stripping step, continue with liquid strippers to initiate secondary stripping.
6. Refinish with Stain Coating
And it's the final segment of restoration with a new coat of satin to achieve an improvised appeal. This is the step before which you must fix all the problems accordingly. Don't forget to clean the entire surface after repairs to provide the finishing touch.
Don't forget to check online resources to focus on antique restoration on specific furniture. In fact, you can find a countless number of YouTube video tutorials. Channels like Thomas Johnson, Dashner Design & Jamie Ray Vintage contain many guides.
Treating Different Problems
There are many different problems associated with antique furniture of wooden pieces. And it's impossible to enlist all types of issues with elaborate details. However, the following damages are rather common in wooden furniture pieces.
White Rings – Wet items on the surface tends to leave a disgusting mark on drying. Mix an equal portion of olive oil with vinegar to apply on the surface. Check a dry cloth for shining the finish after wiping the rings with a soft cloth.
Paint Spatter – Even the slightly visible paint splatter may piss you off right away. Using watery paint on dry paints can treat the splatter at once. But emulsion or acrylic paint requires mineral spirit for a 20-min gentle surface rubbing.
Ink Stain – It's indeed one common issue with the furniture to integrate writing surface. Apply a small amount of white vinegar using cotton wool for rubbing. Prefer hydrogen peroxide to wipe stubborn marks with careful application.
Missing Wood – Epoxy putty is the simplest solution of chipped wood, missing veneer & damaged molding. It's rather easy to obtain a realistic appeal after proper sanding, stripping & shaping. Slice a piece to apply on the targeted surface.
Actual Color – A single layer of gel stain should suffice the restoration of tired, old, damaged wood. It's easy to achieve a light yet matching the appeal of the antique furniture. And you can save the stripping part with proper care.
Burn Marks – Stains from a cigarette or any flaming object is pretty difficult to treat. You must check expert service to deal with the disgusting marks. You can also try a slight discoloration process to explore the mark's extent.
Small Cracks – Nail holes or tiny cracks on the visible side require wax filling action. In fact, colored wax-filled sticks or pencils are available in paint stores. Rubbing the stick on the defect should fill the void by following smoothing tools.
Oil or Grease – There are two practical approaches, depending on the problem's extent. Try rubbing the affected area using clear wax to observe the primary result. Stubborn marks will require to refinish after stripping the surface.
Dents – Check out all the small-size dents using a simple water penetration strategy. Make several tiny silts using a razor blade to allow the applied water to penetrate. However, you can't fix deep cuts or gouges using the process.
Woodworm – Commercial woodworm killing fluid should settle the score on light damage. Treat the entire portion with repetitions for a few days. Consult professional services for extreme damage to cause structural problems.
Sun Bleach – Surface tends to go lighter upon direct & prolonged exposure to the sun. However, no defined approach is available to treat the eventual damage. But you can try applying teak oil with cotton/wool for several days.
Odor/Smell – Not everyone likes the fresh smell of wax from refinished antique furniture. You can use a damp cloth to apply soda water on inner surfaces. And always place the treated unit in an open space for natural drying.
You may encounter multiple as well as somewhat uncommon/unorthodox issues with some units. And you have to check professional services to know the exact solution. Likewise, better to leave the unseen or complex ones to experts without giving a self-attempt.
Restoration of Furniture Handles & Fittings
Every furniture piece comes with multiple drawer handles & interior fittings. The list includes – hinges, bolts, locks, brackets, key escutcheons, castors, etc. And you'll primarily get metal (brass, copper & iron) for the integrated utility.
Not to mention, absolute dullness with age has to cover the metal surface. Bothering marks can definitely reduce the overall appeal, in the least. Right there, you should start with the process of removal of furniture handles or fittings.
A good number of metal liquid cleaner is available in the market, only a few for antiques. Initiate a mix of metal cleaners with cold water in the recommended portion. Submerge the metal pieces for sufficient time for primary restoration.
However, stubborn marks may manage to stay intact after cleanups to some extent. Gently rub the surface utilizing a damp cloth, cotton piece, or soft wool. Allow the metal to dry in normal space, light & temperature after tarnish removal.
How to Restore Antique Metal Furniture
The process of reviving the old, classic, damaged metal remains somewhat easy in comparison to wood. You can start with applying recommended metal cleaners, preferably in spray form. Restoration of smaller items can follow the handle/fitting cleanup method. However, it's essential to maintain a balance between the applied chemical.
Additional Points to Pay Attention
Still, professionals enlisted the following points to hold your attention at once.
Keep yourself determined to obtain the absolute matching surface color. Precisely original look can pose no threat to the antique's actual market value.
Assess the finish with mineral spirit to determine the particular surface type. Its temporary saturation should reveal the original surface outlook.
Try to skip sanding & stripping while doing the restoration by yourself. The process is extremely delicate for occasional users to attempt restoration.
However, the mentioned steps are inevitable for particular treatments. Let the professional services perform the task without giving any second thought.
Always consult an expert, even if you know the actual solution. You can get ideas on necessary tools, certain precautions & maintaining the strategy.
Final Words
Of course, there are many aspects of antique furniture restoration to give you a headache. It's one job to lack the ability to leave no loose ends. But the explanation should help you make a conceivable start. Shine the outlook of your precious antique to make an impression without reducing the value.