If you're looking for an appropriate piece to add to the decor of your space, look no further than grand old-fashioned hurricane lamps. They are not just decorative fixtures; they serve as the primary light source from their position on a dresser, console table, or high atop your nightstand.
Hurricane lamps, whether antique or vintage, cast a colorful glow of light in dark spaces, whether indoors or outdoors. What's more, is that they are always in vogue.
Interior decorators have found different ways to use this piece to add charm to a space. With antique or vintage hurricane lamps, you're killing two birds with one stone as they are pretty and practical to own.
As you read on, I promise you'd get finely attuned with all you need to know about these versatile design accessories.
What Are Hurricane Lamps- Past and Present?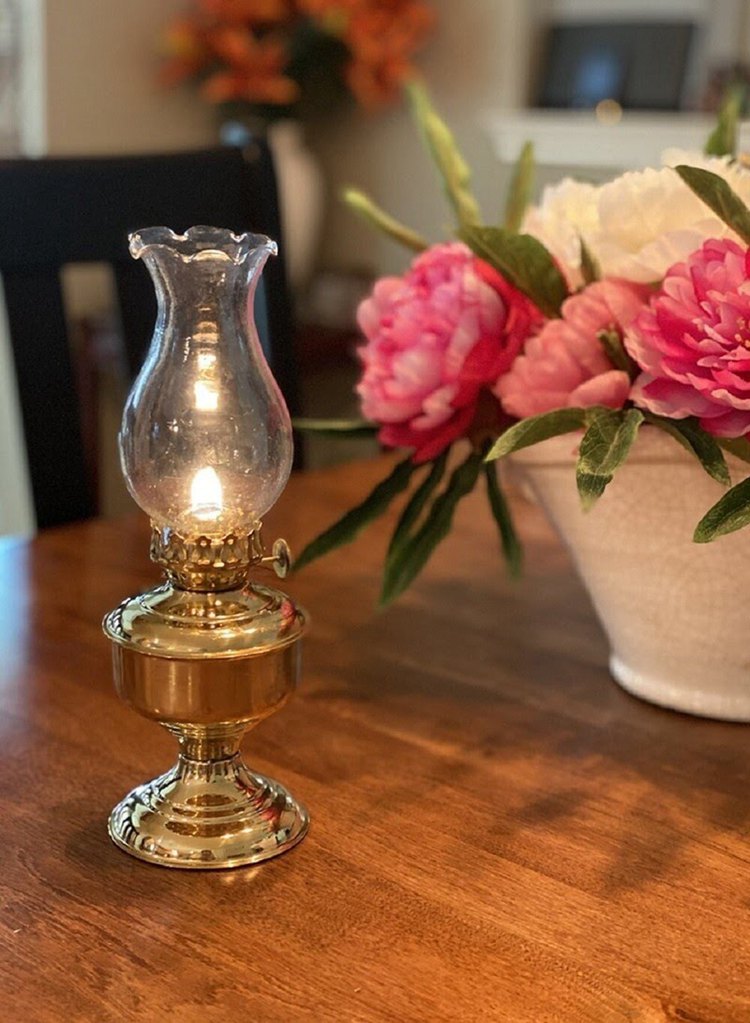 Hurricane lamps, aka hurricane lanterns, Tilley lamps, railway lamps, paraffin lamps, storm lanterns, or oil lamps, have been around for at least two centuries. These uniquely shaped lamps with tall glass chimneys were primary sources of light all over the world many decades ago. Even now, some underdeveloped parts of the world still have their proper primary source of light to be hurricane lamps.
This lamp was initially designed to withstand strong windy environments— as the glass chimneys and shades protect the flame from going off. The lamp base comprises the burner collar, oil bowl, as well as the foot or pedestal of the hurricane lamp. The wick raiser or knob is used to control the intensity of the light/flame.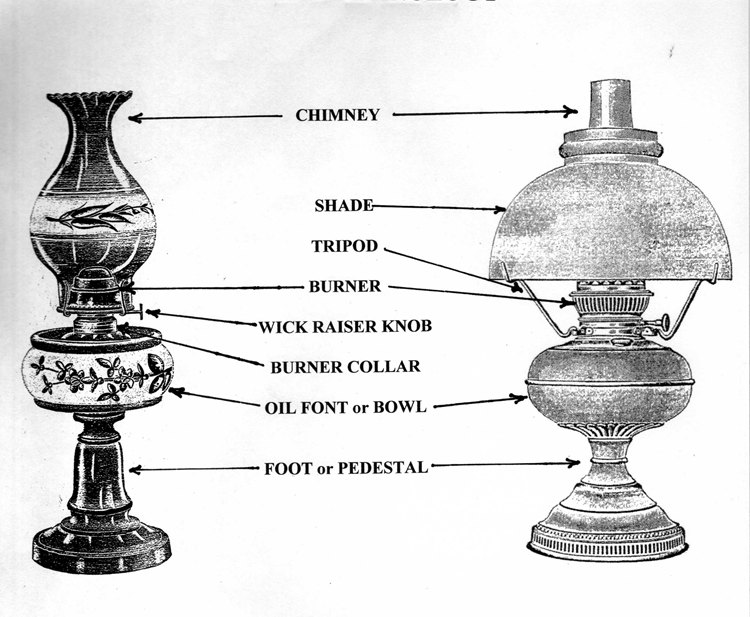 Since the first hurricane lamp was created in 1780 by Francois-Pierre Aime Argand, the style of this device has undergone several changes.
In most parts of the world, many households use vintage lighting devices as aesthetic pieces. In fact, I doubt you could attend a garden party or a BBQ shack event without sighting at least one hurricane lamp. However, one minor difference is that you may not find flames within these lamps, just bulbs. Thanks to technology, these vintage pieces have been modified to run on electricity.
Hurricane lamps manufactured in the past were built to last through many lifetimes. Households have passed some of these lighting devices from generation to generation. These families treat these lanterns with respect because they've been available through camping trips, parties, and power outages.
How to Identify Vintage Hurricane Lamps
Not all vintage and antique shops sell original hurricane lamps. The fact that a hurricane lamp looks old is not enough to conclude that it is antique or vintage.
Store owners sometimes stock their shops with replicas of antique products; hence it is up to you to know what you are buying.
Examine the condition of the lantern: Like most antiques, this is the easiest way to ascertain authenticity. Assess the overall situation of the glassware and other components of the lantern. Check for damages and repairs like cracks, paint touch-ups, or scratches.
Antique and vintage hurricane lamps must have all or most of their original parts. You can inspect the state of the lamp by scratching the underside to confirm the material used. Or by pinching the lampshade with two fingers to check if it is as old as it looks. Note that vintage and antique lampshades are greasy or brittle to touch.
Additionally, most antique lamps are produced with hand-blown glass. A tell-tale sign of this older glassware is the presence of imperfections. Centuries ago, glass-making techniques were not as refined as they are now. Minor errors, like air bubbles, were ever-present. If you are presented with an antique hurricane lamp with zero glass imperfections, there's a high chance it's a replica.
Check the Manufacturer's Label: Renowned hurricane lamp manufacturers like Roycroft, Edward Miller, Fulper, Dirk Van Erp Studio, Tiffany Studios, Duffner and Kimberly, and the Handel Company embedded their hallmarks or logos into the base or lightning fixtures of their products.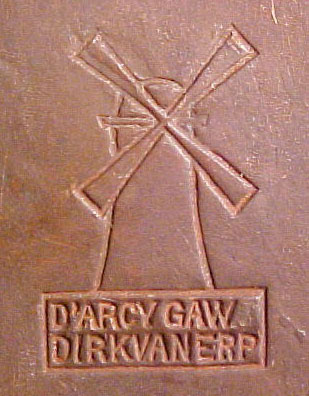 Genuine vintage storm lanterns have their company names, trademarks, or dated stamps printed or listed on them. Some replicas and repaired antique lamps also have these labels—more reason not to assume that the lamp bases and the shades are an original pair.
Confirm the manufacturer, lamp model, and production year by checking through available reference books or lamp guides in the store.
Assess the size and base: Antique hurricane lamps are large. This big size allows the wick to burn for a more extended period before the oil is exhausted. Within the last four decades, newer manufacturing companies have created tiny or smaller hurricane lamps, but they can't be considered vintage or antique.
Regarding the base, older lamps have a noticeably heavier metal base. An original vintage lamp has a base with jagged edges—because the bottom was filed off to sit well. Fakes and replicas have their edges smoothed out.
To avoid being scammed, it is best to stick to a respectable antique dealer or store. If you're new to the antique market, ask questions from knowledgeable forums and communities. You could also contact an appraiser to be very sure.
Types of Antique and Vintage Hurricane Lamp
Antique and vintage hurricane lamps can be grouped based on their production materials and light source.
Based on their light source
In the early days of producing hurricane lamps, the designers incorporated the only available light source at the time—Candles and wick oils— to sustain the flame.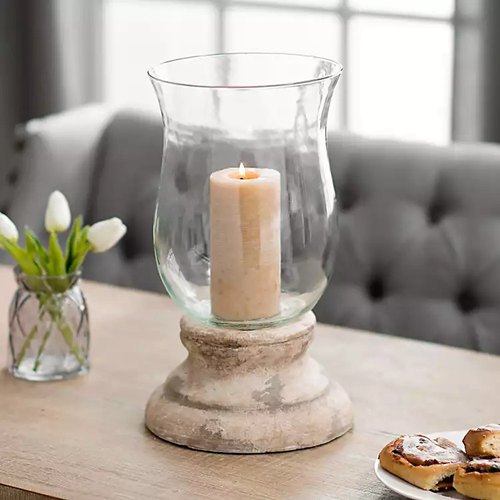 Hurricane Candle Lamps: candles were placed within a holding stand in the glassware to provide a glow when ignited. The enclosed state of the candle shielded the flames from the wind.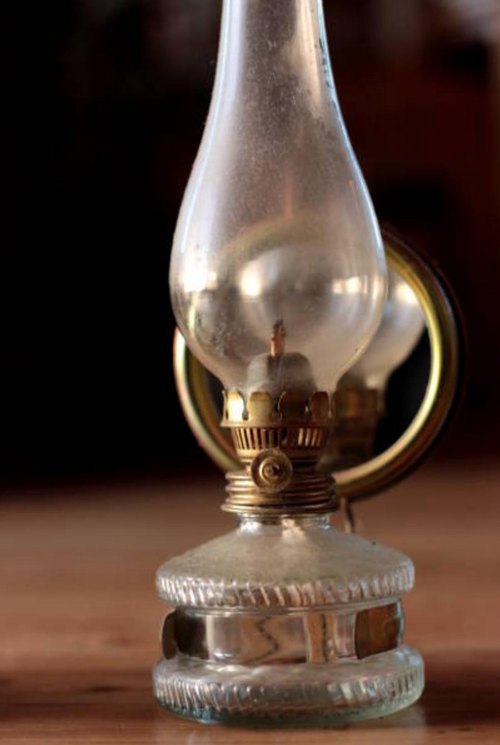 Hurricane Oil Lamps: Different oils like petroleum and paraffin oil were used to fuel the wicks in the hurricane lamps. As years passed, producers began to produce hurricane lamps powered by kerosene.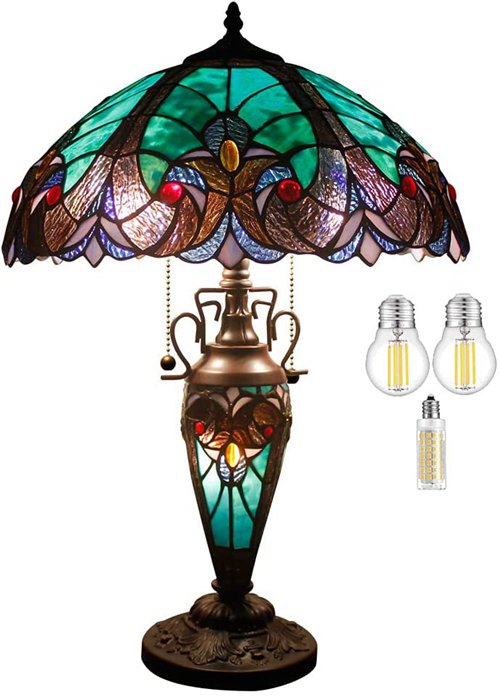 Hurricane electric lamps: The invention of the electric bulb by Thomas Edison in 1879 turned the lighting system around. Lanterns were modified in no time to run on electricity. All antique hurricane lamps with electric light sources are either replicas or repurposed.
Based on Production Material
Hurricane lamps were produced from bronze, brass, steel, ceramics, tin, and, most importantly, glass. Original hurricane lanterns have their upper parts created from glassware, while the base of the lantern was made from other materials.
Brass antique hurricane lamps were in high demand at that time due to the long durability of brass metal. Brass does not split or break regardless of its age, nor does it rust. Brass antique and vintage hurricane lamps have a higher demand than other hurricane lamps.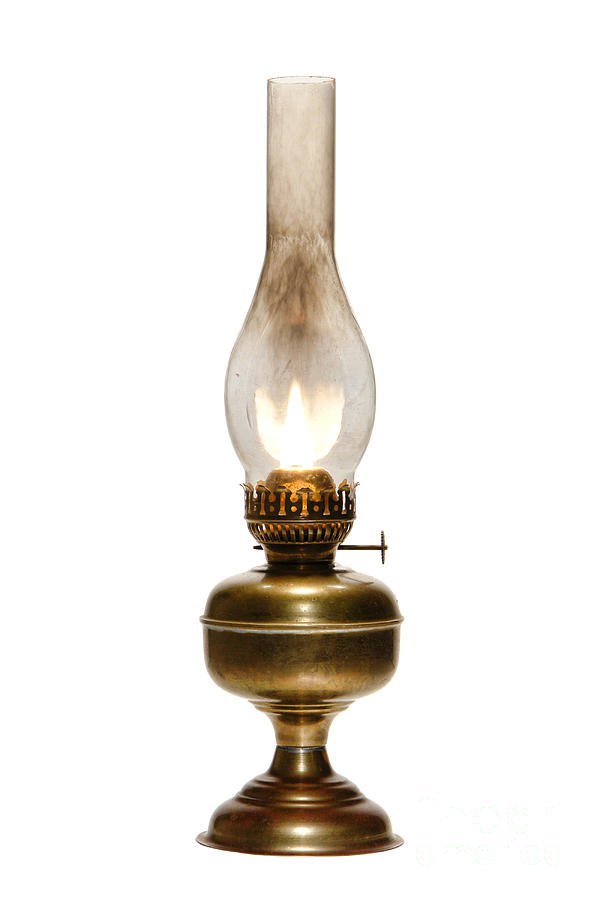 Popular Manufacturers Antique and Vintage Hurricane Lamps
Edward Miller, Roycroft, Tiffany, and Dirk Van Erp are some of the most popular manufacturers of antique and vintage hurricane lamps.
Edward Miller lamps are priced from $200 on eBay. These beautiful handmade collection of antiques was produced between 1844 and 1924. Miller lamps were mainly manufactured with brass materials and glass.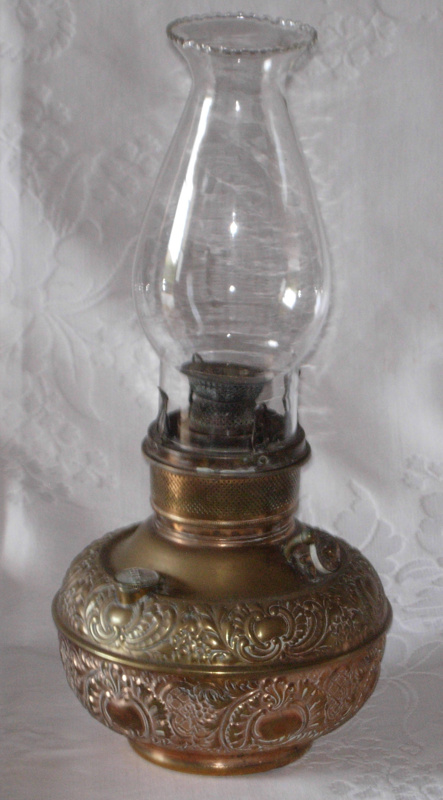 Roycroft Hurricane Lamps with original glass shades are extremely rare. The company produced more copper-based with domed shades hurricane lamps. An original Roycroft hurricane lamp can be valued from hundreds to several thousand dollars.
Tiffany hurricane lamps are some of the most stylish antiques a collector could have. A genuine Tiffany hurricane lamp is worth at least several hundred dollars. Several companies have imitated Tiffany's stained glass shades designs to command the same value as the original.
How To Find The Value Of Hurricane Lamps
It's easy to spot a hurricane lamp, but figuring out its value is not straightforward. To determine the value of a hurricane lamp, you must closely inspect it.
Vintage and antiques hurricane lamps which can be found almost everywhere, can cost as little as a hundred dollars or less. But, extremely rare antique hurricane lamps can go as high as hundreds or thousands of dollars. Original antique hurricane lamps have extremely high retail values, worth higher than the recycling value of the materials used. If you have an antique hurricane lamp passed down to you and you're trying to find its worth, it's best you take it to an antique dealer who has in-depth knowledge of these lamps. I'd also advise that you take it to at least three dealers or collectors, or stores before deciding your final valuation.
Expensive hurricane lamps are often rare and produced by sought-after manufacturers. The fact that a hurricane lamp is at least a hundred years old does not mean it is worth thousands or millions. You could end up receiving just a token if your hurricane lamp is not functioning as it should.
Some of the features you can study to determine the worth of your antique or vintage storm lantern are the stamps, maker's name, or nameplates. Also, check for damages, cracks, or dents. The material used to manufacture the lamp also plays a significant role in determining its value.
Once you've taken notes of these details, proceed to compare the information with collector sites, this is the best way to DIY.
Compare to Recently-Sold Pieces
Price comparison is another ingenious method of confirming the value of your vintage and antique hurricane lamps. But first, you must ascertain that what you have or plan to purchase is the original copy.
eBay has one of the best comparison platforms. Whether you're selling or buying on eBay for the first or umpteenth time, even on other platforms, I suggest you compare your antique piece to recently sold pieces.
A cross-section of some recently sold antique and vintage lamps on eBay as of 19/04/2022.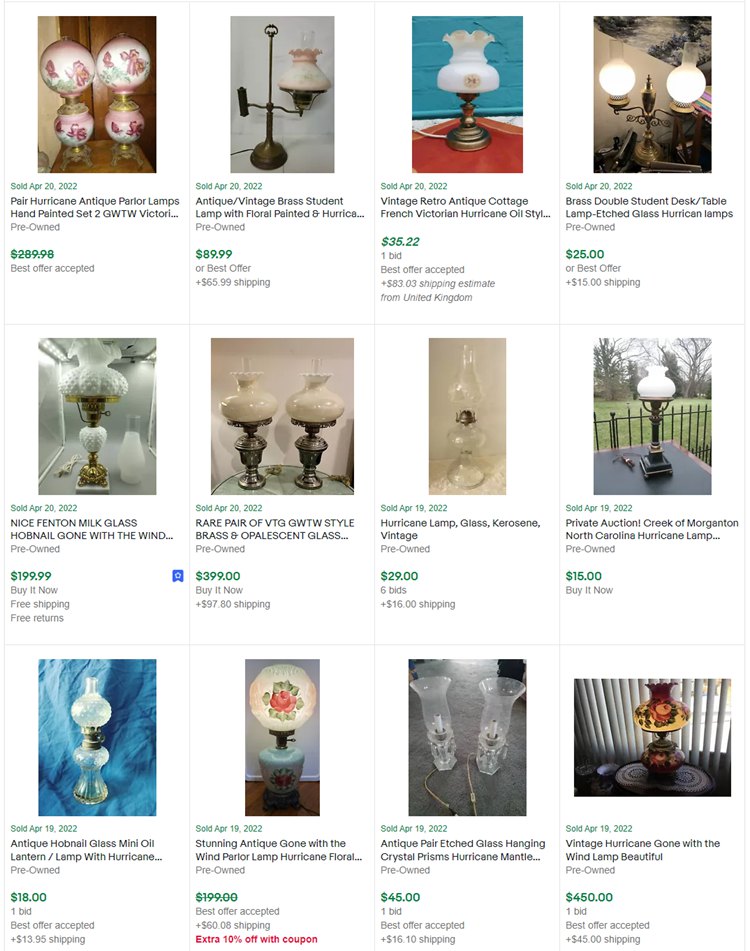 Coming up with the correct value can be daunting, but once you get the hang of it, it becomes easy peasy.
Antique and vintage collectors work with prices. Once you compare prices, you'll be sure you're not underpricing or overpricing.
For example, if you have a vintage/antique clear and blue oil lamp with glass hurricane shade, you go on to eBay to search for it or something close to it. Don't forget to use the "completed items filter." You'll get to see the prices of the most recently sold piece(s). This exact piece was sold for $29 some days ago.
With such information, you're sure you're not underselling or overseeing your antique.
It doesn't necessarily have to be for selling or buying reasons; if you are interested in knowing how much your inherited antique collection is worth, price comparison can help.
How To Repurpose Old Hurricane Lamps
Do you have any old hurricane lamp, not necessarily an antique or vintage, that has outlived its purpose in your home? You can think about repurposing them.
This activity could be a DIY project if you have enough time to pull it off. With the right tools, you can convert your old favorite storm lanterns into practical decor in your space instead of throwing them out. Especially if the hurricane lamps in question are old heirlooms with emotional attachments.
Your to-be-repurposed hurricane lamps do not have to be antique or vintage to pull this off. You could even use lanterns found at thrift or pawn shops to pull this off. The best thing about repurposing old items is not the end product but the wonderful feeling you'll get about converting something that is more or less useless into a beautiful or practical creation.
Continue with the following tips to convert your trash (old hurricane lamps) into treasure.
The new function of your hurricane lamp may depend on its light source and materials used in production. Most of these projects require minimal effort. If your old antique lamps used to run with electricity, you could remove the electric parts. After this, you can insert a candle into the hollow space where the bulb used to be, and Voila! You now have an old hurricane candle lamp.
Not all repurposed designs require all parts of the lanterns. Some only need the lamp base, while some need the lampshade or glassware. Irrespective of the part you choose to use or the part available (for hurricane lamps with missing parts), you'll always find something extraordinary to create. Repurposing projects can take as little as one hour to a few days, depending on the design you decide to pull off and how much time you have.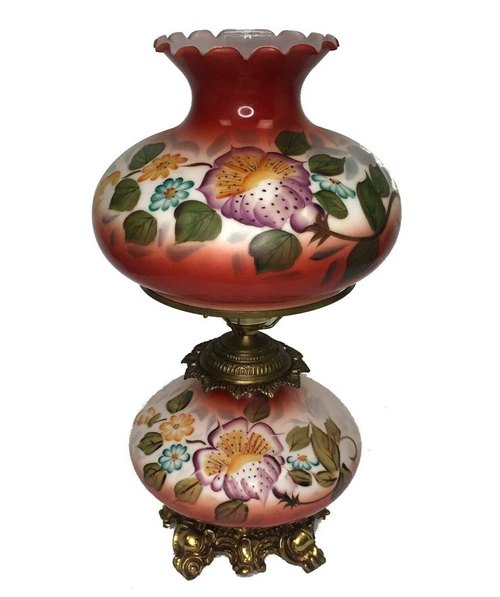 Repurposed Painted Hurricane Lamps
Your hurricane lamps could be coated with fresh paint to serve as a fixture in your living space. You can try rustic colors to give your space that old-fashioned farmhouse appeal. You can hand paint beautiful floral Motifs to your lampshades to make them stand out.
Bugs Repeller
You need the old lamp base, citronella and maybe paint to refinish the surface. Once you refinish your lamp base however you like, insert a copper bowl into the hollow space to hold the citronella and the flame. With this, you can keep the bugs off you whenever you're camping or having any outdoor event. It could also be a permanent fixture on your deck.
A Planter
Your lamp base can serve as a container for planting your favorite flowers or vegetables. Just refinish your lamb base and add soil to it. Don't forget to drill tiny holes for excess water to pour off. Lastly, you can go ahead and plant your desired crop.
Repurposed Plate Stands
Take out the shaded area of the lamp and other fixtures attached. Then add a plate to the top. You can repaint or refinish the lamp base to add more elegance to it. With this, you'll have a lovely cake stand to take pictures and display your baked goods.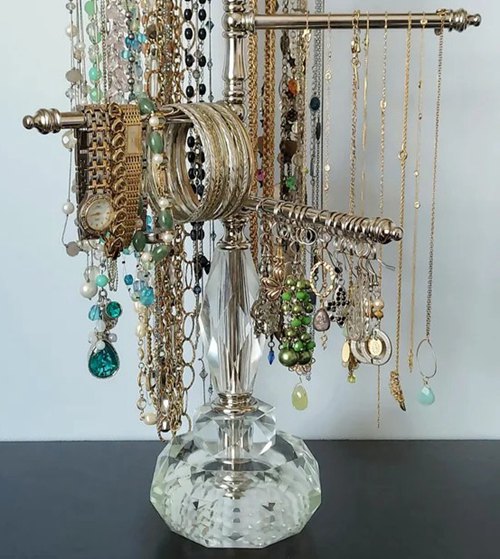 Lamp base Jewelry Holders
Repurpose your lamp base into small vintage-looking Jewelry Holders. With a fresh coat of paint or a refinish, you can keep your jewelry on the bases and the rods.
Other ideas include repurposing your lamp bases and lampshades into bird feeders, flower vases, and many other creations. YouTube has loads of restoration and repurposing ideas for you.
Do you know that if you can perfectly repurpose your vintage hurricane lamps, they'll be worth more? Now you do! So put more effort into whatever project you decide to take on.
Where Can I Buy Hurricane Lamps
You can purchase your antique and repurposed hurricane lamps without leaving the comfort of your home. There are antique stores available online to meet everyone's needs—there has never been a time when antique collectors had better choices.
The stores listed below are your best options for collecting hurricane lamps, irrespective of how rare they are. These stores have hundreds of positive feedbacks from customers who had rewarding shopping experiences
This is a high-end auction site for precious antiques. The site operators are renowned for backing every item listed for sale here.
Some time ago, Forbes revealed that the average item on 1stDibs is worth over $2,000. The upside about this site is that you can always be sure that you're getting an original vintage and antique hurricane lamp. All you have to do is monitor the site's inventory as soon as possible. As your desired items come through, you can immediately place bids.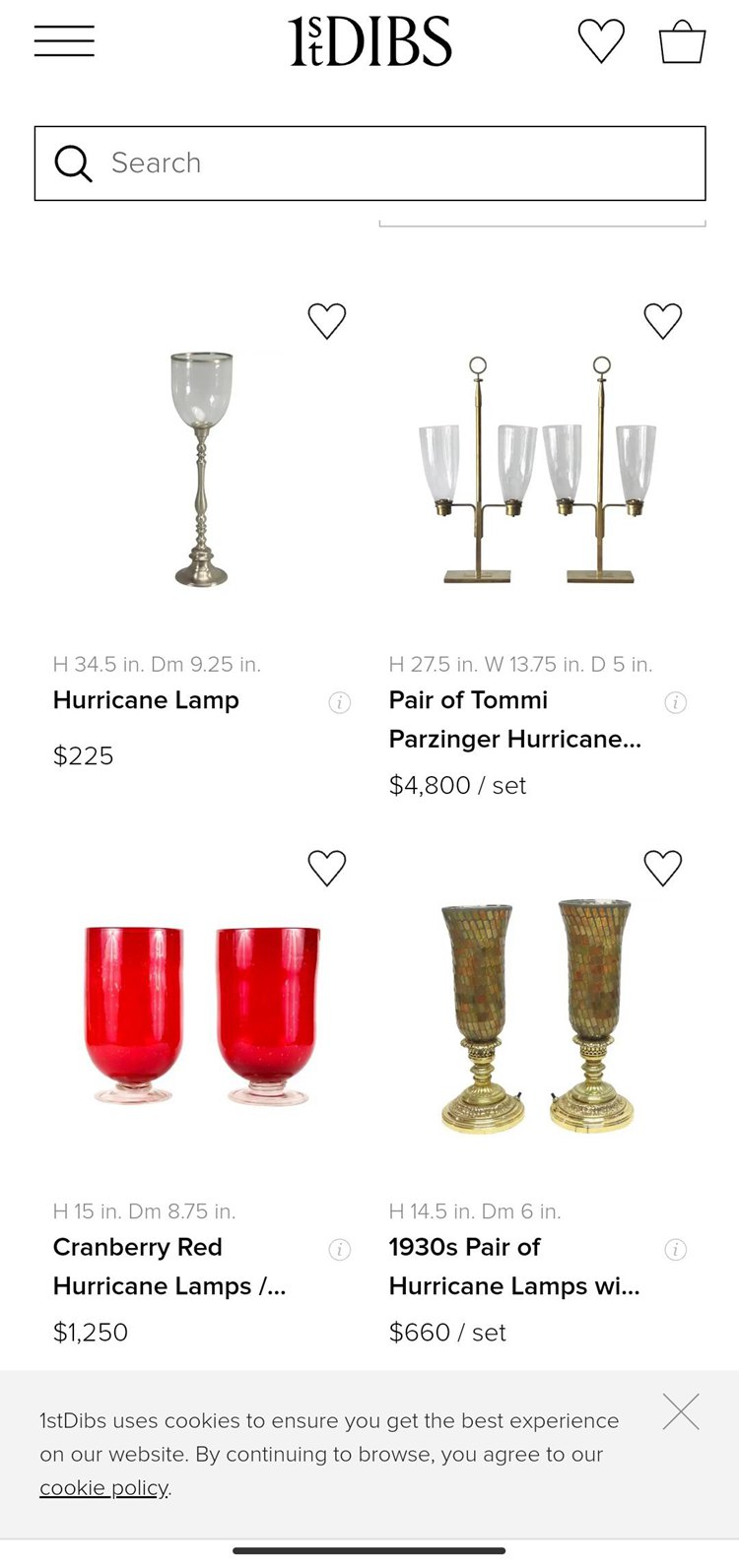 Ruby Lane
This reputable store is one of the best antique stores in the United States. You can find hurricane lamps produced by notable designers here, although it's best you know you won't be able to bargain. Ruby Lane has over 2,000 shops across different states. Each of these stores specializes in collecting or selling specific antiques, including vintage hurricane lamps.
E-Stores
Rather than going through the inventories of these high-end antique stores, you can buy directly from e-commerce platforms like eBay, Etsy, and Amazon.
These platforms are good sources for purchasing collectibles and vintage products online. On eBay, you can find Antique hurricane glass ranging from $10 to $1000 or more.
Ebay's vintage and antique hurricane store page
If the above does not work out, you can always visit a brick-and-mortar antique store close to your home. Use the earlier tips to know whether or not you're being sold the right thing. Most stores sell antique storm lanterns, but we don't blindly trust that they're selling the original item.
Ensure you take your time to carefully study the "antique" and request a return back or warranty policy. If we are keeping it a buck, nothing comes close to doing your homework to secure a trustworthy source for good deals on your lamps.
Last Words
If you have a collection of antique or vintage hurricane lamps, the best time for you to sell or repurpose them is now. But, if it has been in your generations for long, and you also plan to pass it on, it wouldn't hurt to get it appraised. Best to know if you're hoarding a treasure.
Antique and vintage hurricane lamps are highly versatile pieces whose values can only rise. Original antique and vintage collections of rare hurricane lamps are suitable investments. There will always be someone somewhere willing to pay high prices for genuine antique lamps.
Remember to keep your authentic vintage hurricane lamps in good working conditions. Who knows, there could be an unexpected power outage, and these hurricane lamps would come in handy. Not everyone knows that these oil-powered light sources give as much heat in cold weather as electricity-powered light sources.
Truth be told, the value of antiques is often tied with their condition. If you can't afford to maintain the proper conditions for antiques, you'd be better off having new electrical lamps designed after hurricane lamps.