Ornamental lighting lamps can definitely qualify for getting a space's focal point. And there are lots of antique oil lamps from its long historical timeline. However, considering a purchase or sale of old oil lamps requires extensive research on authenticity.
That's where answering – how to identify antique oil lamps for values is important. Meanwhile, an abundant number of reproductions make the trade tricky. But our experts managed to prepare a detailed guideline for anyone interest in the subject.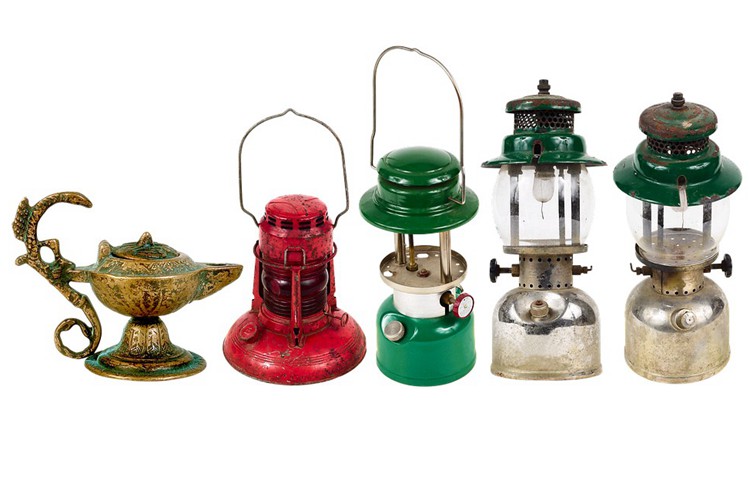 What are Antique Oil Lamps?
Antique oil lamp explicitly refers to standard lamps instead of the whole coverage. An oil lamp should contain three definite parts – bowl/reservoir, burner & chimney. Several designs also included shades for adjusting the brightness.
The history of oil lamps can date back to ancient times without question. And you can barely manage a collectible lamp without exceeding budget.
However, the early 1700s started to craft convenient lamps for regular uses. But a continuous change in the design kept going to meet the demands.
Kerosene instead of animal/waste oil came into the picture by the 1800s. And later models integrated decorative details with basic features.
Widespread use of electricity eliminated oil lamps by the 20th Underdeveloped places still have to rely on oil lamps for blackouts.
How to Identify Antique Oil Lamps?
Authenticity remains the most important factor to declare a piece to confirm its antiquity. And it plays a major part in deciding the product value in the market. However, you must know the viable differences between real antiques & modern repro first.
1. Antique Lamp Styles
Not many styles made changes for antique lamps throughout recent centuries. Still, you should know the distinctive styles to narrow down the market demand/availability.
Lamp with Handle – Carriage handle or finger loop make the primary difference from others. It's highly portable, allowing the user to check any place.
Hanging Oil Lamp – Specific loop for hanging rather than carriage made the physical specs. You can consider many options to keep it properly hanged.
Lamp with Shade – Integration of glass shades simply outmatched other options. It managed to impart superb beauty with value for the aesthetics.
Kerosene Table Lamp – Wider base with slightly heavier details adorned the lamp. But it comes with excellent brightness against added fuel consumption.
Classic Wall Lamp – An integrated reflector allows the lamp to lean against the walls. The reflector provided the light to its intended space at cold temp.
2. Types of Lamp Burner
There are six well-defined types of burners in antique lamps. Each type reveals some details on compatible fuel as well as the actual age.
Argand Burner – Lots of holes on the burner allowed air circulation for burning facilitation.
Burning Fluid Burner – Brass tubes extended from a plate towards an upright direction.
Central Draft Burner – Perforated metal with central intake tubes enabled air circulation.
Coronet Burner – Crown-shaped (coronet) chimney holding plate checked oil & kerosene.
Prong Burner – Four prongs held the glass chimney to support oil as well as kerosene.
Whale Oil Burner – Two long wick-holding tubes extend to the bowl to heat the whale oil.
3. Exterior Glass Colors
It's not a perfect consideration to decide on an antique oil lamp. Not to mention, almost all modern-day lamps feature clear/transparent glasses. However, multiple antiques from the early centuries integrated distinctive glass colors.
The list includes – Amber, Amethyst, Clear/Transparent, Cobalt, Green, Red & White Milk.
4. Production Markings
Detecting the manufacturer's mark is always a great way to confront its identification. And you must know where to check for identification marks on older lamps.
Many oil lamps imprinted the mark on the glass covering, clearly visible on inspection. However, there are other designs to contain marks on the burning hardware.
The button to allow winding the wick is a preferable place to check for markings. In fact, the button end should integrate an imprinted stamp from the inside surface.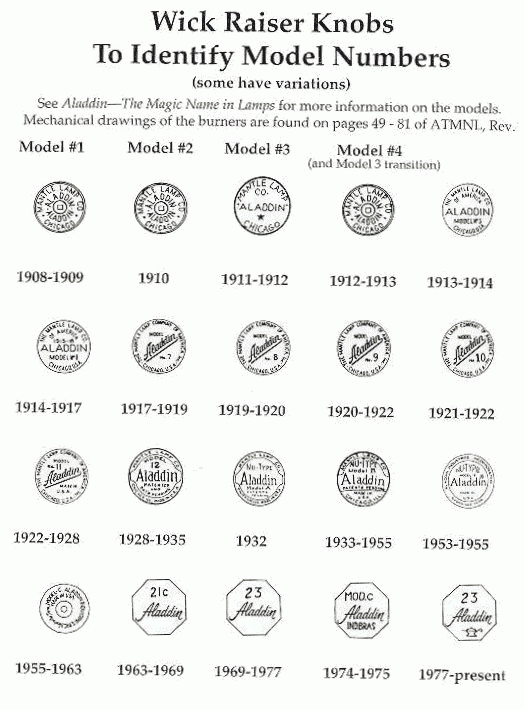 Let's take a look at some reputed manufacturers from the past to imprint identification marks.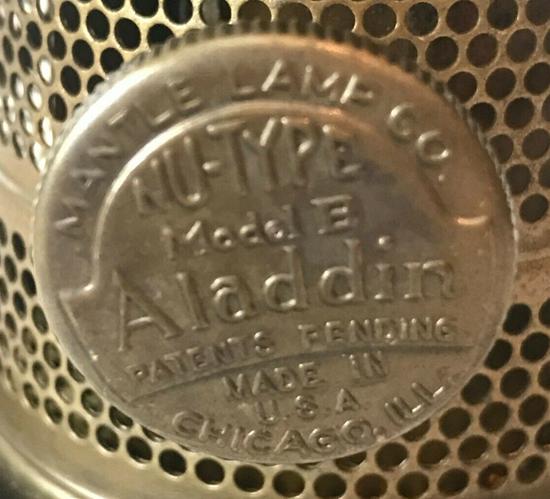 Aladdin – It imprinted the marks on different lamp parts. But it definitely had identification marks on the individual product.
Beacon Light – The name in block letters was distinctively imprinted at suitable spots. And a full circle centered on the symbol.
Erich & Graetz – It had two dragons facing one another for the symbol. Likewise, different designs checked different spots.
Rochester – NYC-based company imprinted 'Rochester/New Rochester'. And the mark was stamped on the winding button.
It's literally impossible to enlist or consider all the manufacturing brands from different places. You'll have to make contact with the seller to know anything about the marks.
However, not everyone is lucky enough to make an identification at once. Experts in the intended field elaborated your next process on uncertain manufacturer marks.
Take a clear, detailed, close picture of your possessed oil lamp manufacturing marks.
Browse internet photos for any matching or near results from Google's image search.
Show the picture to local antique dealers to trace the original manufacturer details.
Contact the authority to enlist, track, or record industrial productions in the region.
Ask the relevant community to provide suggestions or consultation on the antiques.
Look for professionals to know the somewhat local or regional manufacturers closely.
5. Specific Patent Detail
Finding a patent number or date can ease the whole process with a few clicks. Authentic patent detail can immediately trace the original manufacturer. But you may face trouble in sorting the exact patent in many third-world countries' brands.
Real Antiques vs Antique-Styled
As mentioned, many locations in the world are yet to provide full electricity support. Frequent blackouts force people to utilize oil lamps to this day.
And manufacturing companies continue to produce standard oil lamps on demand. Likewise, there are designs to resemble early-century lamps from outside.
That's where separating the genuine antiques from the reproduction becomes challenging. Experts narrated the following investigation to judge antiquity.
Using Backlight: Place the lamp in a dark sport to enlighten the jointed part. And the recent productions utilize glues that glow in the backlight. But real antiques provide no-glow inspection, thanks to the fused glass parts.
Hardware Examination: Hardware isn't exactly the best way to decide on a lamp's antiquity. Lamps should feature either partial or full threading along the length. Partially threaded specs are mostly available in older lamps.
Plaster Checkup: Poor uniformity or slight physical distortion adorns the antique pieces. It often resulted in visible, notable gaps between respective hardware portions. And older productions relied on plaster instead of glues.
Oil Lamp vs Kerosene Lamp
Many traders get confused over the interchangeably used oil lamps & kerosene lamps. The most noteworthy distinction lies with the environmental impact where an oil lamp offers a cleaner burn. And you're to consider the wide variation in design styles.
How to Understand Antique Oil Lamp Value
Catching the ultimate price of an antique piece often gives a headache to the trader. And chances are incredibly low for beginners or novices to find a precise value. Likewise, there are specific facts to consider for evaluating the right price.
Lamps in good condition will value noticeably higher than others.
Defective burning should reduce the value to a significant extent.
Somewhat decorative design is preferable to fundamental lamps.
Rarity counts as extremely important to initiate skyrocketing value.
Minimalistic physical damage can retain the actual value for years.
Lamps with historical backgrounds push the price to a higher level.
Unusual design with exclusive features may value sufficiently high.
Extensive decoration on surface can introduce further pricing tags.
There are many online resources to understand the primary valuation process. And you shouldn't skip the facts to make sure the absolute pricing at once. either.
Where to Buy Antique Oil Lamps?
You can't expect to make a good decision or choice with descriptive words only. Pictures, videos & additional articles can polish your knowledge with catchy information. And the easiest method concerns commercial websites to trade oil lamps.
Universal sites like Amazon, Etsy, Love Antiques, Antiques Atlas & Wayfair contain a good number of collectibles. Meanwhile, you must check lamp-dedicated Antique Lamp Supply, Oil Lamp Antiques, Old Flames Ltd for exclusive items in the collection.
However, not every collector or seller can attend expertise on the first attempt. That's where you can appoint a relevant, dependable, well-known appraisal.
Online appraisals are currently available to provide results within 48 – 72 hours. But you must capture top-quality photos to cover every built-in detail.
Final Words
A righteous purchase stands worth every penny from the buyer's side. And it's in the best interest of a seller to attend the maximum value. That's exactly where the article can lead you to the ultimate success in the antique oil lamp trade. The aforementioned guideline can introduce a balance between the two in terms of complete satisfaction.