Certain factors affect the value of the antique bricks. In order to find the value of the antique bricks, the following evaluation of the elements can assist a lot.
What you need to know about dating bricks and blocks
Among the oldest and most reliable building materials are bricks and concrete blocks. Five thousand years ago, dirt was used as a binder for brick making, and straw was used for binding. In order to increase the durability of bricks, clay bricks were later fired in kilns. While concrete blocks were first manufactured commercially during the early 20th century, they date back to ancient Greece and Rome. It's challenging to get a precise age for old bricks and blocks, but some things are to look for.
Look for the texture.
Look at the brick's surface. If you are inspecting an old brick, look for irregularities in shape as these were formed by hand. Antique bricks may contain some straw as well as be slightly uneven. The older, hand-shaped bricks were never more significant than a hand width despite being larger than current bricks.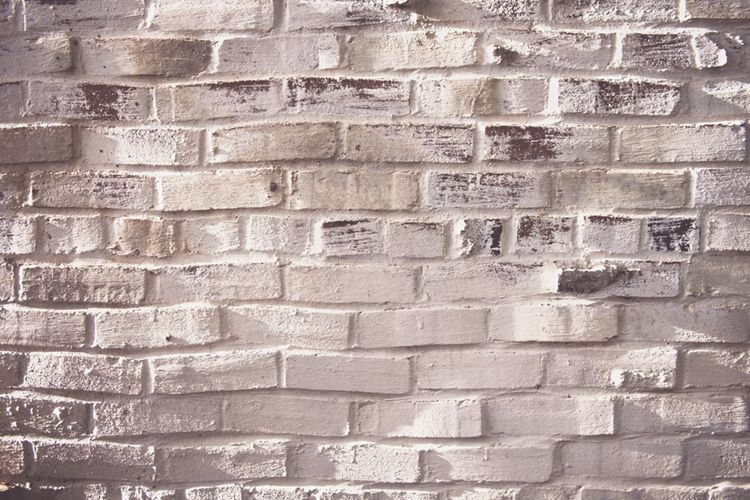 Indentation of the brick surface
Check the brick's surface for an indentation. In older bricks, the middle dent, called a frog, does not exist. The older bricks retain the mortar between the bricks by only having a lip at the edge.
Identification of manufacturer's stamp
Examine the brick for the manufacturer's stamp. Initially, bricks from Europe were imported to the U.S., and many were stamped with royal seals or kings' names. It wasn't until 1611 that bricks began to be manufactured domestically.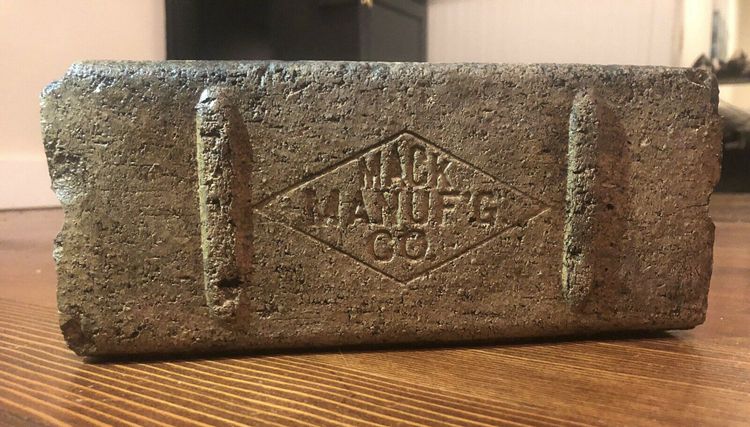 Brick texture and color
Examine the brick texture and color. A clamp kiln was the earliest type of kiln used since the differences in color indicate that the bricks were fired there. A brick with ornamental moldings or glazes indicates that it was manufactured during the Victorian era.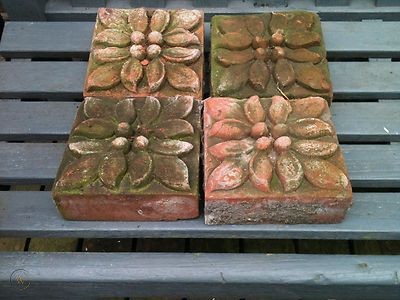 How to buy reclaimed antique bricks for your build
You can add character and beauty to your home with reclaimed bricks. When you specify salvaged bricks for your project, you should take these factors into account.
Why do people reclaim antique bricks?
Bricks made by hand are typically more expensive and more characterful, having a rough-textured surface and being lighter and softer than bricks made by machine.
Diverse kinds of handmade bricks exist; the most common ones are red rubbers and crease faced bricks. So-called rubbers because they allow for patterns to be rubbed in using a hand file or unique tool, popular during the Victorian era but now nearly obsolete. Some reclaimed bricks contain fossils and other debris from their original sources.
Reclaimed bricks can come from old mills, stately houses, and pavements. They can range in age from a few years old to centuries old. When buying old bricks, you need to select a selection that reflects these variations and complements the period of the building. Considering all this, sourcing quality materials from a reclaiming yard is essential.
Impact of reclaimed bricks on your property
Your home's exterior will be much more appealing if you use reclaimed bricks. A reclaimed unit can give your home oodles of character thanks to its natural patina and rough textures.
They are often salvaged from local demolition sites and are available in a wide range of colors, shapes, and sizes. Once you have cleared them up, you can reuse them to boost the sustainability of your scheme.
In most cases, reclaimed bricks are used during renovations or extensions, where it is essential to recreate the original look. A planner might advise you to use antique bricks if it's important that your home blends seamlessly with nearby historic structures.
The fact that they aren't suitable for self-build projects doesn't mean they can't be used. But you might find it difficult to find the large amount you need all in the same batch.
How to Buy Reclaimed Bricks
As part of an extension, construction, or renovation project, bricks are one element you won't be able to change. For that reason, it's important to do plenty of research before selecting the right units and buying old bricks.
Reputable source
Be sure that the source is reputable, and take note of the batch number before delivery. In rare cases, erroneous bricks are delivered, leading to a match that is close but not quite perfect.
Measurements
In most cases, reclaimed bricks come in imperial measurements – metric bricks first appeared in 1974. Additionally, brick sizes weren't even standardized until 1965, so you're likely to come across some variations.
Simon from George & James explains that modern bricks are 215mm x 102.5mm x 65mm. whereas older bricks can vary by more than an inch in any direction, making teething with existing brickwork a time-consuming and expensive exercise.
Specification of bricks according to periods
Reclaimed units are often specified for period properties, the most common reason for specifying them. Using brick as the outer leaf of a cavity wall and blockwork as the inner layer is essential. You should factor this into your detailed plans.
Make sure your contractor compares the dimensions of your chosen brick with your architect's plans. It's necessary to use adjustable wall ties to rectify the difference in alignment between the inner and outer layer of bedding.
The margin for waste material
"Always add 5% to the area of the wall for any waste," says Edward of Rice Projects. On how to calculate the number of bricks you need. You can tell if a wall is already there by counting the number of bricks within one square meter.
Reclaimed bricks: Where to find them
It is possible that you can salvage bricks from your own property and use them in your renovation or extension. If you are doing any demolition work as part of your project then this tip is useful. Reclaimed bricks can be found as architectural salvage throughout the U.K., says Davide from Ungaro. "Of course, you have to decide what type is best based on what is available at the time. But as long as you invest some time, you should be able to find what you need."
Taking a few potential samples to compare with your existing house is a good idea when trying to match reclaimed bricks. Choose a contractor that has good relationships with suppliers/merchants to make it easier to get samples to compare," Sabatino says. Including a few bricks with each sample is a good idea as the tone and texture will likely differ slightly from batch to batch.
Even if you obtain the bricks from the same supplier, the source may differ. It gives you a right to compare a mix of reclaimed bricks with the original bricks of the house."
Reclaimed bricks: how much do they cost?
There's a very good chance that you'll pay more for reclaimed bricks than for brand new ones. Or you can salvage them from demolition during your build. Simon from George & James recommends factoring in the potential cost increase of reclaimed materials. If your team needs to brush or chip off old mortar from reclaimed bricks, this will increase labor costs. Most reclaimed bricks are supplied ready and prepared.
Antique bricks value will be charged different for different types, ages, and overall quality of the batch. Rare antique bricks can sell for more than £1.50 each, while common blends can cost as little as 90p each. At this stage, you should also consider delivery. Make sure you select a supplier who can provide an efficient service that fits your schedule.
Which factors should I consider when choosing reclaimed bricks?
Typically found in old buildings, reclaimed bricks typically have uneven edges and remnants of mortar from their former uses. But they are usually clean and are rescued from them. Bricks of good quality require just two sides to work, one bond and one stretch. The old brickwork will have fine creases, characteristic folds, and variations in color that are typical of the material. The combination of these two factors gives reclaimed materials their own individual charm and character.
Why are reclaiming bricks hard to choose for the buyer?
When buying or selling bricks, the biggest challenge is matching them up to existing work. If you are working on an extension or an adjoining wall, you should bring a sample of the existing brickwork into our yard. And you can match it up with main stock.
What is the best way to get my money's worth?
It's more expensive to source and lay reclaimed materials. So choose experienced suppliers that can guarantee a seamless process, from delivery to completion. Depending on the type, age, quality, quantity, and quality of the reclaimed bricks, the antique bricks value can vary widely. The cost of red bricks can be as low as 85p, while buffs can range from 1 to 1.50.
Old bricks are worth salvaging and reselling for five key reasons.
When you're about to demolish or complete a full facelift on an old house you might not want to pay to haul away hundreds of pounds of bricks. As long as they are in good shape and were not manufactured prior to 1970, they might be able to be sold. The common modern red brick can be given away for free. But older bricks with at least one of these features will command a price that will justify their purchase.
Unusual Colors
Even regular red brick can be valuable if it features an unusual design or is very old. However, even a basic builder's brick can be valuable if it features an uncommon color. Whether it is soft pinks or warm creams, a vintage brick is a product of mineral content. And careful firing to achieve colors and shades. The reason for this is that they are much more valuable than colored bricks made in recent decades. Which are dyed directly with clay pigments rather than using minerals that undergo a chemical transformation in the firing process. This process was essential to create the desired color.
Embossing and stamping
Even the mere stamping of the brick manufacturer's name and location can significantly boost the antique bricks value. If you only have limited bricks to sell but want the most value per brick, embossed and colored bricks are best. They can also be used for a small project, such as a walkway. Even if these special bricks are broken into smaller pieces, their embossing or stamping will still retain some value. This is unlike less decorative bricks used for structural work.
Intact Shape
Bricks are primarily sought after by buyers to build structures or at least to clad existing homes with the material. As a result, bricks should be stable and strong enough to withstand the stresses placed on them during the removal of mortar. Which they use either a diamond-coated circular saw blade or the traditional chisel and hammer for the process.
As the mortar is removed from the bricks, they become crumbly and crack, making them insufficient for reusing in building projects. They should therefore only be sold for landscaping, and other low-stress uses.
Firing Methods
A brick's value is affected not only by the materials that go into its construction but also by how it's fired in a kiln. If your brick is fired using a rare method, it will be worth more to a buyer. An inspector who specializes in identifying old building materials without destroying them can determine the potential firing method used for old brick. You can make your old bricks much more valuable to a buyer. If he is interested in antique brick collecting, you can increase value by paying fee to have their manufacturing history traced.
Large Quantities
When you have a large number of bricks on hand, it's easier to sell them and get a good price for them. The bricks you have that are intact, even if only 50 to 100, barely make a path for a small garden. Many buyers who need bricks for building need thousands at a time, even for small projects. Likewise, not all bricks in your house can be salvaged. In general, salvage companies salvage at most 50% of an existing building's bricks. If you have solid brick construction, even a small house may require tens of thousands of bricks.
How Much Are Antique Brick's value/prices?
Brick Prices
There are usually large quantities of bricks sold: 1,000 bricks generally cost between $550 and $650. Typically, the cost of 1,000 bricks ranges between $340 and $850. However, it could be anywhere between $250 and $3,730. Bricks made from clay are less expensive; handmade, glazed bricks are more expensive. Labor is not included in the prices.
Depending on your project, you'll need different amounts of bricks. The exterior of a house may require 8,000 bricks or more; a simple fire pit only requires eighty.
Prices of Bricks
Average price $550
High price $3,730
Low price $250
Price of Bricks depending on Types
Red Brick Pricing
The price of red bricks ranges from $0.40 to $0.90 per brick or $400 to $900 per 1,000 bricks. Clay is the most common and easily available material used to make these iconic bricks.
Face Brick Prices
An average brick costs around $1.20 to $1.80 per square foot, or $5 per square foot.
A common use of face bricks is as siding. Contractors use thin bricks to cover existing walls, providing protection and ornamentation without having to completely redo the home's exterior. Average costs for bricking a home range from $18,000 to $21,000.
Used Brick Prices
The price of used bricks varies between $300 and $700 in pallets of 500 to 510 bricks. It would cost between $0.60 and $1.40 per brick to buy 1,000 by the thousand. This is between $600 and $1,400 per brick.
Brick reclaimed from old buildings has many advantages. Several homeowners enjoy the weathered, historical look of this eco-friendly material. Despite being previously used, reclaimed bricks still maintain their strength and durability.
Used Red Brick Prices
For an exact estimate, you should ask a distributor for a quote. You can expect to pay from $300 to $700 or from $600 to $1,400 per thousand red bricks. To get an estimate, contact a masonry contractor close to you before you begin your next project.
Antique Brick Prices
The average cost of an antique brick is between $7 and $10. They have certain characteristics that make them rare, which makes them more expensive.
The following factors affect the price of an antique brick:
Color: Prices are higher when the color is unusual, such as light pink or cream.
Firing method: Using a rare firing can be detected even by professional brickers or home inspectors.
Intact: Antique bricks that are more intact cost more than those that are not.
Stamps: Bricks with the manufacturer's or location's name stamped on them are worth more.
History: They are highly valuable since they have a proven history.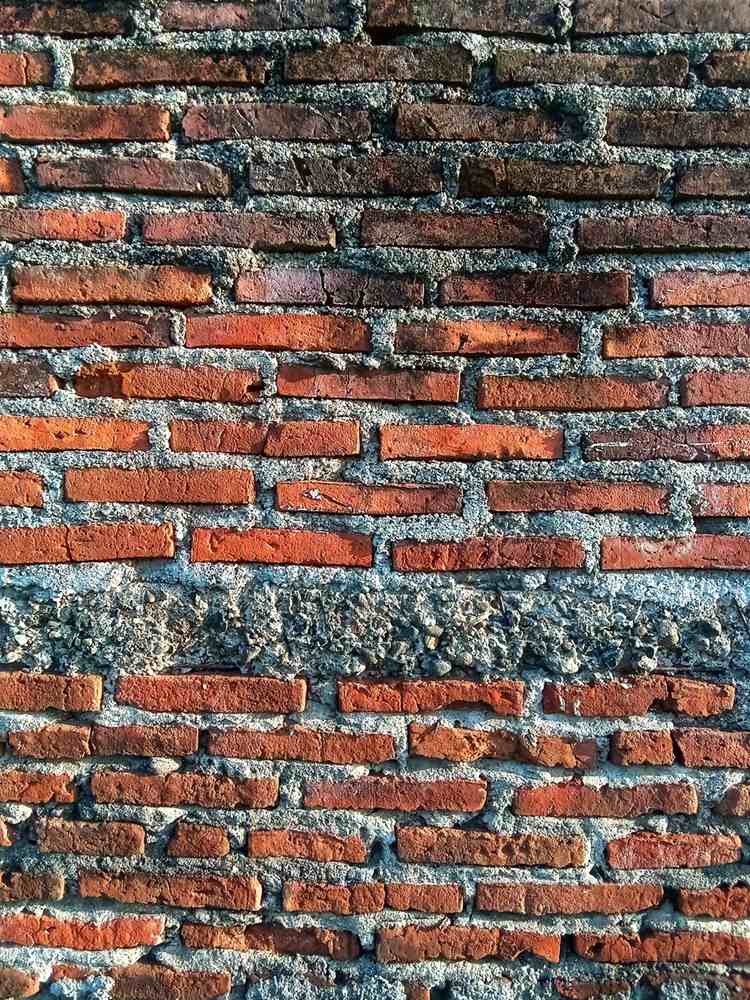 Brick Prices per Pallet
Bricks usually cost $250 to $800 or more per pallet. There are many variations in prices according to the type of material and the manufacturer. Who ultimately determines how many bricks go into a pallet. Although 500 bricks are the standard, some manufacturers pack 510 bricks, while others pack 250 bricks.
Brick type affects the price of a panel. Bricks for paver patio installation, for example, cost between $300 and $700 per pallet without labor. Similar prices can be found for reclaimed brick pallets.
Brick Price per Thousand
A thousand bricks may cost $400 or $500 on average; however, they can also cost $250 or $3,730. Bricks are commonly sold by the thousand.
Single Brick Price
A single brick may cost between $0.25 and $10, depending on its type and age. However, the average brick costs between $0.50 and $0.60.
Antique Birmingham bricks those are highly sought after and expensive.
Bricks come in hundreds of styles and colors, which might surprise someone unfamiliar with construction. Cherrywood, Old Tavern, Stonegate, Natchez Trace, Colonial Grey, Chicago Pink, and many more. It may surprise you to know that three of the most sought-after styles and colors are created in Birmingham.
Old Bessemer Grey, Ensley Old Red & Graves Block
Let's take a look at Old Bessemer Grey, Old Red, and the Graves Block.
Old Bessemer Grey
A brick made of Old Bessemer Grey is among the most expensive bricks they have to offer. A rare brick for which the clay is locally sourced and fired on-site, Old Bessemer Grey bricks are made without baking. Or it does not involve cooking in a kiln. Old Bessemer Grey can only be found in demolished buildings because the clay source and firing method have been long gone.
"Old Red" from Ensley Brick Company
The Old Red style of The Ensley Brick Company, which was established in Ensley, is another rare style. The Ensley Brick Company was founded in 1898 during an era of industrial development in Ensley. According to Downtown Ensley & Tuxedo Junction: An Introductory History by DAV*d B. Schneider.
The diamond-shaped "Ensley" stamp on the side of "Old Red" bricks from Ensley Brick Co. is easily identifiable around town. The sidewalks in Five Points South were littered with them.
Graves Block
In 1890, William H. Graves, a native of Tennessee, moved to Birmingham and became a lawyer. Eventually, he invested in development and real estate in the city. In order to produce building material, he formed the Graves Shale Brick Company in 1904 while building the Graves Building.
Several Graves Block bricks line Birmingham's streets, but others went beyond Birmingham's borders. A Graves Block brick was found in St. Augustine, America's oldest city! This was not the first Graves Block brick to make it to Florida. This re-edit user discovered a paver that had traveled from Tennessee to Florida! In today's market, Graves Block bricks can be found online for anywhere between $12 and $70.
Conclusion
Historically, brick-making methods were very different from those of today. Today's electric kilns produce bricks of highly uniform color and texture, unlike the coal-fired kilns of the past. Some of the characteristics that make the bricks so attractive are the color variations and their natural aging/wear. Bricks from reclaimed buildings date back more than 100 years and are very minimally worn. They were prepared by drying, firing, and packing bricks by hand and are expected to last for hundreds of years.