Radio Flyer Wagons
An old Radio Flyer wagon conjures fond memories of childhood for many individuals. The wagons occupy a unique place in the hearts of the millions of kids who have played with them throughout the years.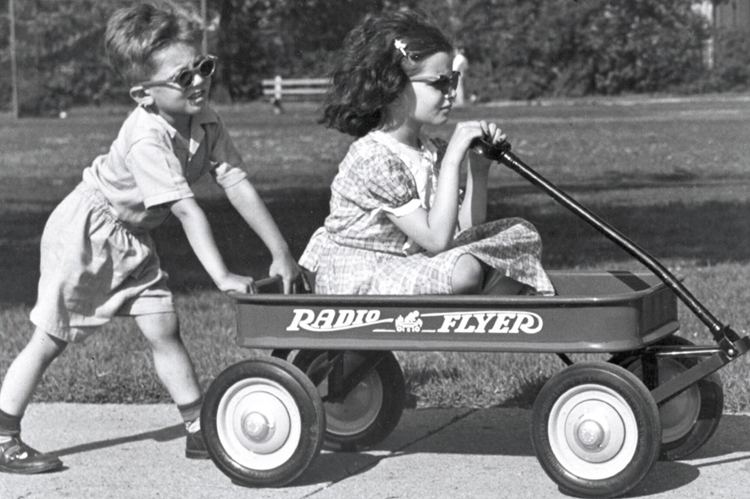 The little wagons, which are typically red and feature a wooden pull handle, are sometimes mentioned as one of the first toys that inspired future toy manufacturers. These red wagons have been a part of American culture for many years and are still among the most beloved toys ever produced.

Most likely, your garage still contains an old radio flyer wagon. It can still be valued as an antique even after being restored. The classic children's toys can now be priceless antiques that collectors and aficionados cherish.
A Brief History of Radio Flyer Wagons
The history of Radio Flyer wagons is quite interesting. Antonio Pasin, an Italian immigrant who was 16 years old when he arrived in America in 1914, went on to establish a legacy business that is still well-known today.
Young Antonio worked as a carpenter in Chicago, Illinois. In 3 years, he had saved enough money to buy his own woodworking tools and open a small wood workshop.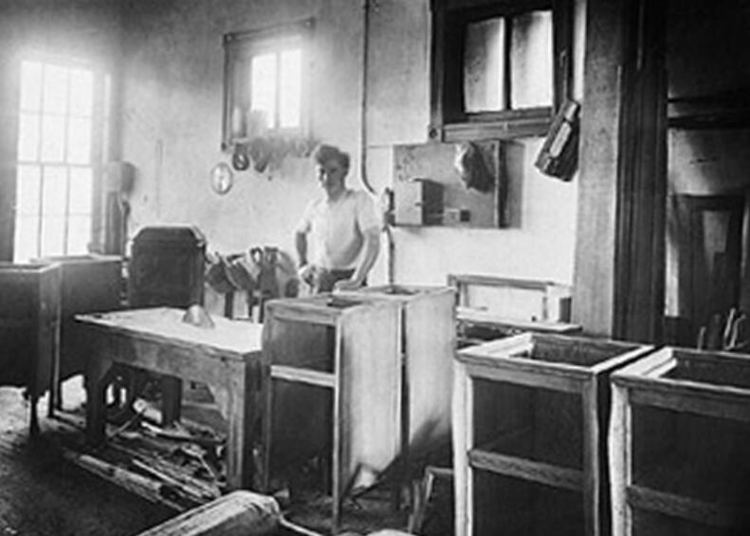 He made his first wagon, and that was a little wagon with which he carried around his tools. When customers started showing serious interest in the wagon, Pasin began making more of it. In the evenings, Pasin worked alone, crafting children's wooden wagons in his one room workshop.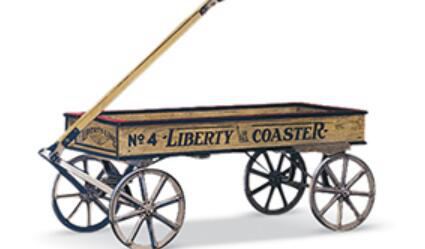 Growth in Demand
Getting his inspiration from the automotive industry, he worked tirelessly and alone until 1923, when his wagon business had grown quite big. At this point, Pasin began hiring several employees, most of whom were Italians like himself. The company applied mass production techniques used by the automotive industry and started mass production of little steel wagons.
Due to the popularity of the high-quality steel coaster wagons, he was able to boost manufacturing while lowering the cost. With reasonably priced wagons, the company's tagline "For every boy. For every girl" was born. This rang true, as the wagons were classic toys that provided years of fun for all kinds of kids, not a fad product or something that appealed only to a niche group. Antonio Pasin's wagons captured the American spirit, and these traditional toys were loved by many kids.
The Liberty Coaster Era (1923)
In 1923, he established his own manufacturing company. He named it the Liberty Coaster Company, after the Statue of Liberty, which, according to Pasin, was the first to welcome him to the country.
By the late 1920s, Pasin had fully refitted his factory for metal stamping, and Liberty Coaster began putting out stamped steel wagons.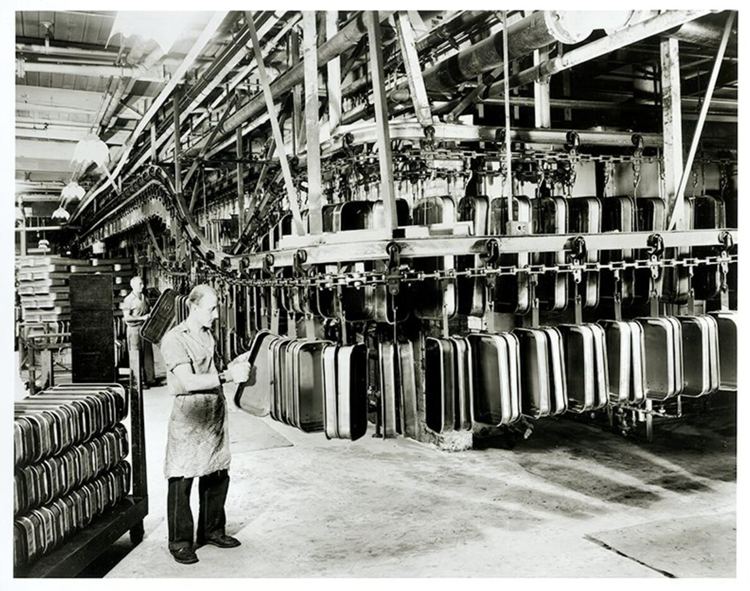 Looking Forward to the Future
Radio Steel was asked to participate in the 1933 Century of Progress World's Fair, which was held in Chicago. In fact, this spectacular world's fair exhibit was renowned for its stylish and affordable wagons.
To participate in this spectacular exhibit, Antonio Pasin took on a major loan to fund the construction of a 45-foot tall wood and plaster Coaster Boy statue depicting a boy riding a Liberty Coaster wagon. He also recruited a fellow Italian, Alfonso Laneli, to help in the construction. Below the exhibit, Pasin sold miniature wooden wagons for 25 cents.
The fair made Radio Steel so famous in the 1930's. In fact, the company manufactured some of its best-known products around this period, including the 1934 Streak o Lite wagon, which has a working headlight, and the streamlined Zep model wagons.
Radio Steel and Manufacturing Co.

In 1930, came the end of the liberty coaster era. Antonio Pasin changed the company's name from Liberty Coaster Company to Radio Steel & Manufacturing and unveiled his first steel wagon. He called the new wagon "the Radio Flyer." The name was born out of his fascination with the invention of the radio—by fellow Italian, Guglielmo Marconi—and his enthusiasm for air flight.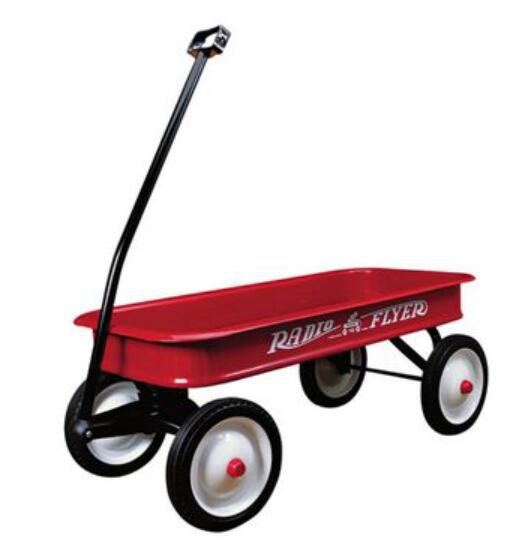 Business was booming, and the company was producing over 1500 wagons per day. Although production was mainly focused on making small red wagons, other types were also produced.
His Radio Flyer wagons started imitating trends in the motor industry, earning him the nickname "Little Ford." For instance, the wagons adopted high sides in the 1950s, making them resemble "carts," and in the 1990s, they were built like SUVs.
In 1987, Radio Steel officially changed its name to the now-iconic Radio Flyer Inc., in order to acknowledge its famous red wagon brand.
Business During World War II
During World War II, steel was a crucial component of war materials; therefore, the company switched manufacturing to portable five-gallon Blitz cans for the US Army from 1942 to 1945.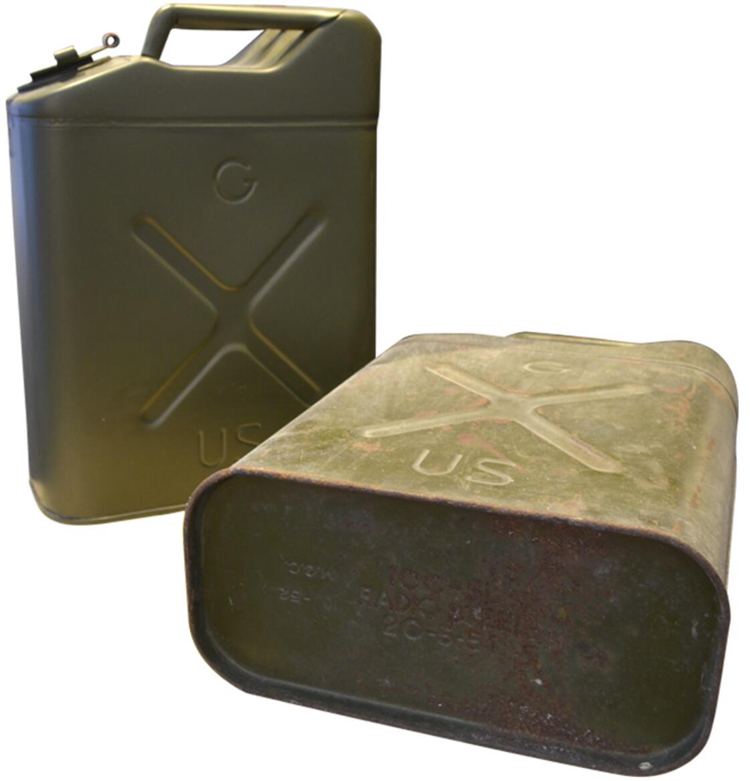 The entire production process was devoted to these army-grade containers, which were also known as "bombing cans." They are 5-gallon steel containers mounted on the backs of jeeps, trucks, and tanks.
This time period contributed to the brand's reputation as being dependable, strong, and patriotic. In May 1943, Radio Steel won the Military-Navy E Award for the best work of its manufacture needed during the war.
Continued Growth After the War
Radio Steel's war effort has attracted a renewed belief in its products. Advertisements started showing the classic strength, durability, and reliability of the Radioline wagon.
New bearings for wheels named Congo bearings have gained particular acclaim for their long-term durability and guarantee an uninterrupted ride over 100 miles of distance.
By the 1950s, Radio Steel & Manufacturer had established itself as household name with the help of some other American manufacturers like Chrysler, Ford, and GM in American households. Affordable housing was beginning to emerge across most places, and the baby boom started to flourish.
Since 1997, Robert Pasin, Antonio's grandson, has served as CEO. Today, the company manufactures a wide variety of toys for kids, such as scooters, tricycles, ride-on animals, horses, battery-operated vehicles, and wagons.
A New Kind of Garden Cart
Following the Great Depression the suburban economy which was massive. In 1957, Radio Steel launched an assortment of garden carts in the fast-growing suburbs.
In order to assist with lawn maintenance in the nation's rapidly expanding suburbs, Radio Steel produced a range of garden carts in 1957. Loads could be carried in a smaller space thanks to this innovative design; its robust steel construction and baked enamel finish also increased its durability.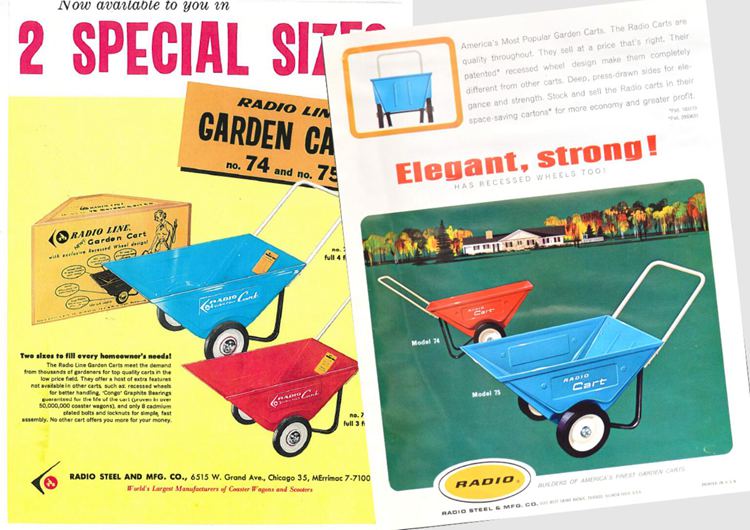 Antique radio flyer wagons
Antique radio flyer wagons are those wagons that are about 80–100 years old. Wagons that were produced by the company between 1920 and 1940 are now considered antique wagons today.
The Radio Flyer wagon saw a number of well-liked design modifications over the course of its history. Knowing these modifications can assist you in identifying and dating a wagon (whether it is an antique or a vintage).
Identifying an Antique Radio Flyer Wagon
Identifying an antique radio flyer wagon might be a bit tricky. But it is actually easier when you know the models and their corresponding years of production. As mentioned above, only a model whose production falls in between the years 1920 and 1940 can be regarded as an antique.
Therefore, the models of radio flyer wagons that can be identified as antique radio flyer wagons are five in total, and they are categorized into two:
The 1930s Wagons (Streak-o-lite, American Beauty, and The Zep)
The 1940s Wagons (Coaster King and Highway Chief)
-The 1930s Wagons:
Wagon production during this period was inspired by the 45-foot radio flyer wagon exhibit at the 1933 World's Fair and the design was based on streamline style of the passenger train of the era.
In the 1930s, Radio Flyer wagons were slick and gleaming. They had all-metal bodies, vibrant wheels, and lots of embellishments to stimulate the imagination.
Three radio flyer wagon models were produced during this period and they are:
Streak-o-lite
American beauty
The Zep
Streak-o-lite:
The streak-o-lite wagon design is one of the most iconic designs of a radio flyer wagon. The design was inspired by the Zephyr streamline trains. This steel wagon featured a streamlined shape, a control dial and working headlights. It was red with red wheels that were spoked and had a train on the side. It was the first specialty wagon.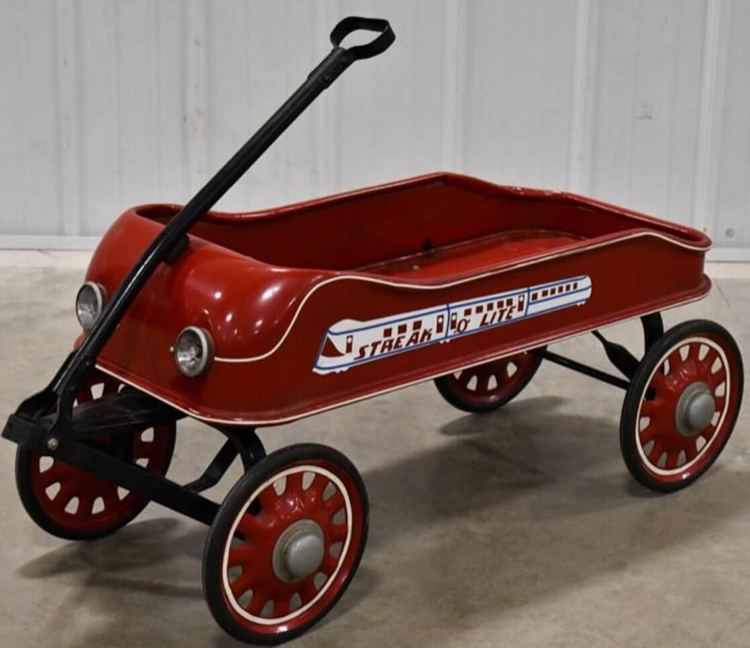 American Beauty:
The design of this antique radio flyer wagon was that of a traditional wagon, but it came in a brilliant blue color with red and blue wheels instead of the usual white. On the side, "American Beauty" was boldly printed.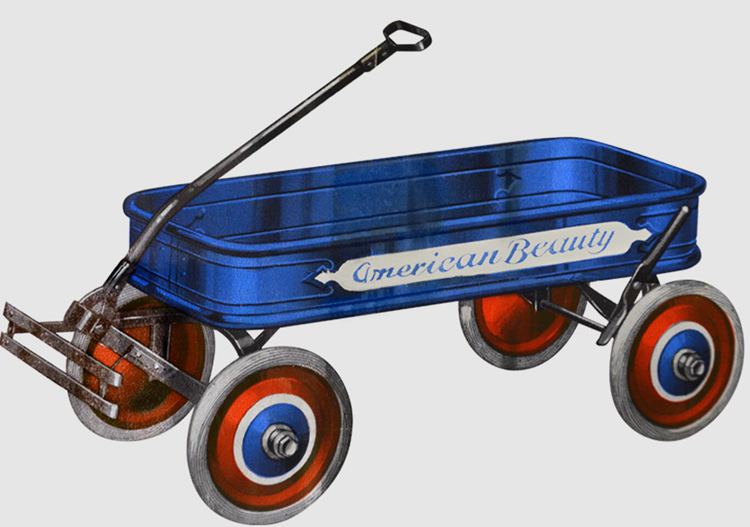 The Zep:
This beautiful antique radio flyer wagon had an Art Deco-inspired flared, streamlined body. The side of the radio flyer wagon had the name "Zep" in bold and stylish lettering, while the red wheels were partially hidden by flared fenders.
-The 1940s Wagons:
America was at war in the 1940s, and Radio Steel & Manufacturing, like many other American producers, was asked to change its line of production. When Antonio Pasin answered the call to action, all radio flyer wagon production was stopped between 1942 and 1945.
After the war, the company resumed wagon making. But the radio flyer wagons manufactured during this era were wooden. This was because steel had been largely used up by the company during the war. Also, during this period, the company redesigned the wheel bearings to be silent and smooth.
Only two models of radio flyer wagon was produced during this period:
Coaster king
Highway chief
Coaster king:
This antique radio flyer wagon featured the name "Coaster King" in red paint on the side and had a shallow tan wood wagon box with gleaming red wheels.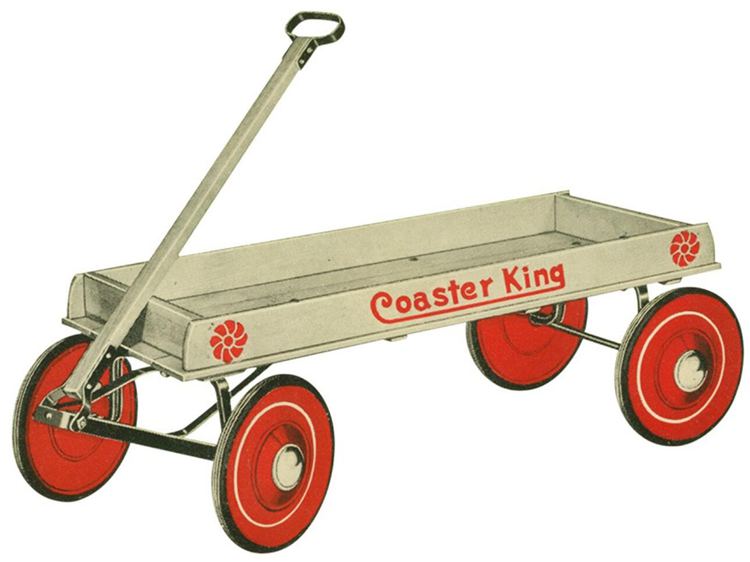 Highway Chief:
This design of antique radio flyer wagon was excellent for kids who wished to haul a lot of items because it featured high green wood sides with slats. The word "Highway Chief" was written on the side, and it featured large red wheels.
If you are a collector of antique toys and you are looking to add some antique radio flyer to your collection, then you should keep an eye out for any of the flyer wagon models mentioned above (both the 1930's and 1940's models) next time you visit an antique shop.
Where to Find an Antique Radio Flyer Wagon
Antique and vintage Radio Flyer wagons are simple to find in antique shops, both offline and online, whether you are a collector of these iconic toys or simply want one to show in your home holding a beloved collectible doll or teddy bear. Places to look for an antique Radio Flyer include:
eBay:Here, you will find wagons from all around the world, including all Radio Flyer wagon models. Due to the size and weight of these objects, delivery can be expensive. Therefore, pay close attention to shipping costs.
Smoky Mountain Pedal Car Show: Pedal cars are the main focus of this show, but you can also find vintage wagons there. Regular fairs and car exhibitions in your area may have similar events.
Flea Markets: Local flea markets are one of your best options for finding these difficult-to-ship artifacts. To increase your chances of finding a wagon in good condition, arrive early.
TIAS:Although it occasionally offers actual wagons for sale, TIAS primarily sells Radio Flyer memorabilia. Whenever you're looking for one, you can check there.
Vintage Radio Flyer Wagons
Vintage and antique wagons are usually assumed to be the same. But this is wrong. A vintage radio flyer wagon is quite different from an antique radio flyer wagon when considering their ages. Compared to antique radio flyers, vintage radio flyers are slightly younger. These wagons are about 40–70 years old. Their production falls in between the years 1950 and 1980.
Radio Steel focused more on designing specialty wagons inspired by popular movies and TV shows of the time, such as the Mickey Mouse Club and Davy Crockett. Along with these exciting new wagon designs came exciting new catalogs, brochures, and packaging. Business was booming.
A number of wagon models were made during this period but the biggest sellers were:
Character Wagons
Radio Chief Wagon
Character Wagons:
Popular characters like Mickey Mouse and Davy Crockett found their way into the radio flyer wagon world during this era. The designs of the flyer wagons of this period took their inspiration from these characters. There were various colors, including bright blue and yellow, and they featured the standard steel wagon shape with the name on the side.

Radio Chief Wagon:
This classic red wagon had extended sides or rails of blue and white, similar to the wooden Highway Chief of the 1940s. It allowed kids to carry lots of stuff but with a fun 1950s style. The name was printed in white on the side.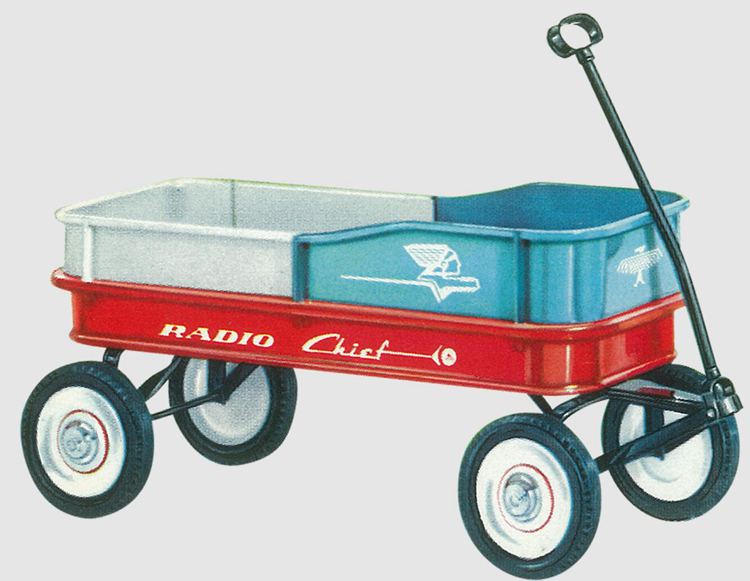 Other radio flyer wagon produced during this period include: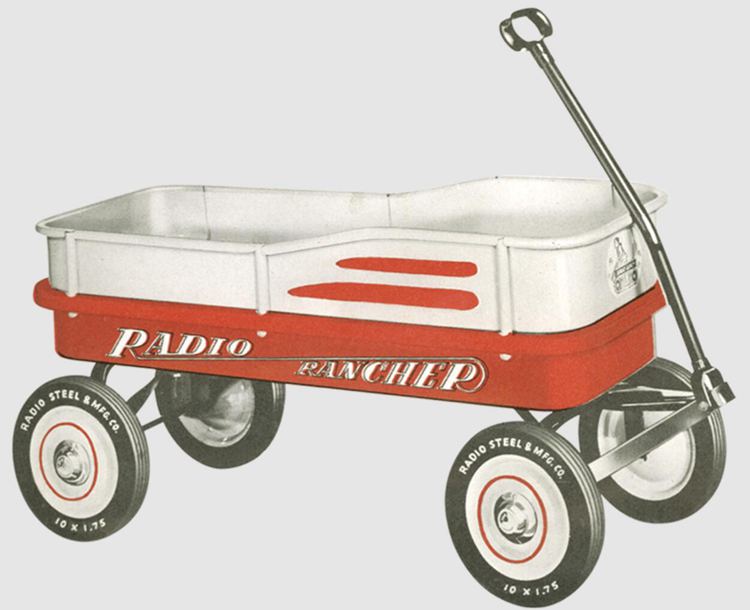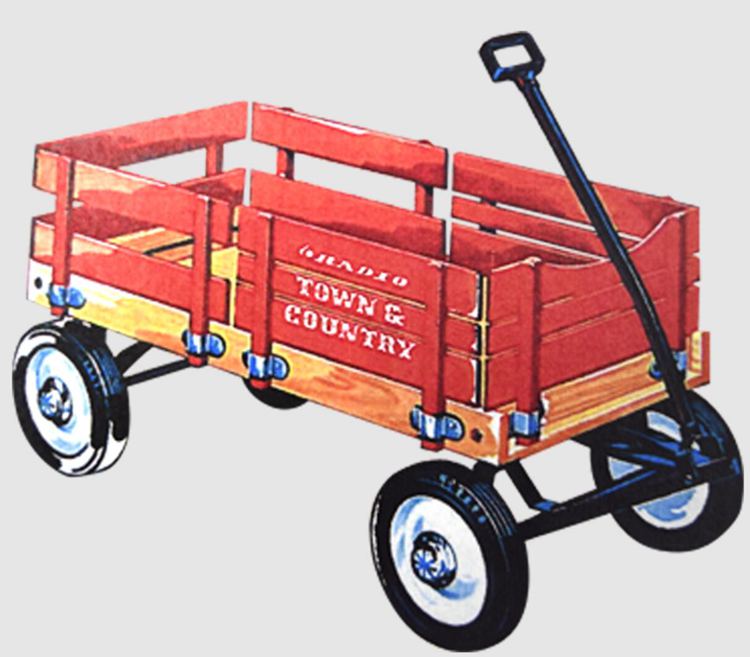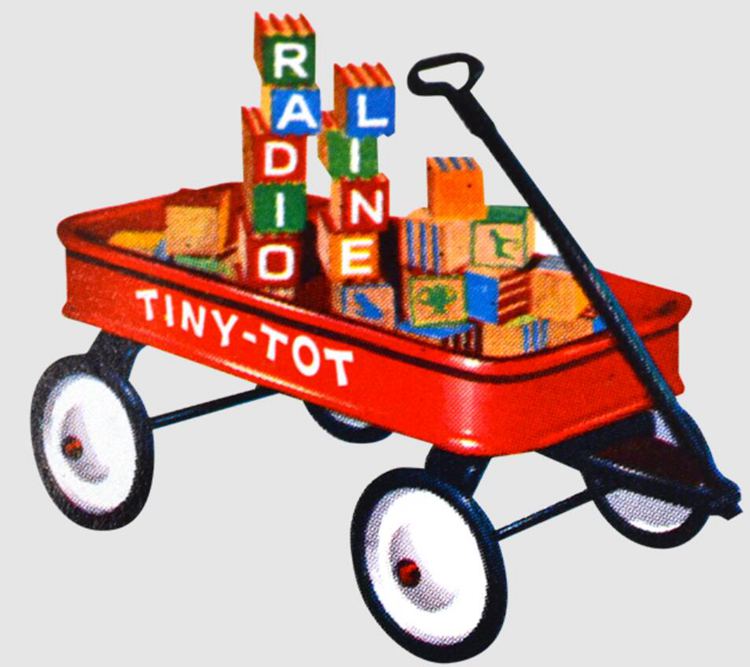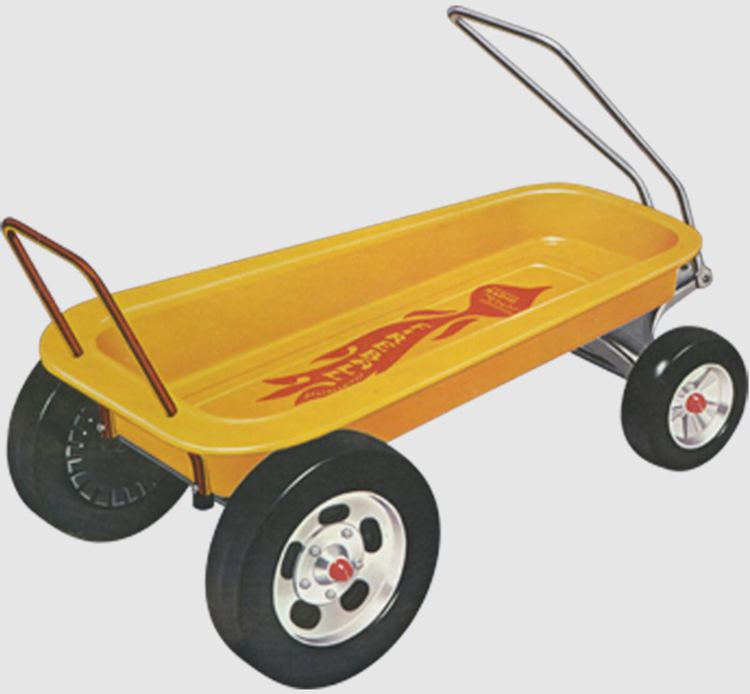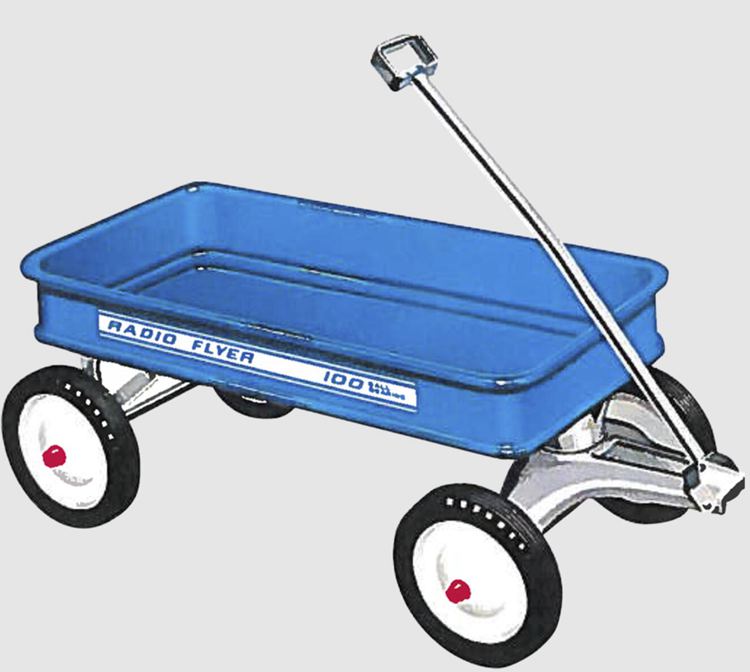 All models mentioned above belong to the vintage radio flyer wagon category. Therefore, procuring any of them from an antique or shop means an addition to your collection of vintages
How to Tell How Old a Radio Flyer Wagon is?
Dating a radio flyer wagon becomes quite easy once you can identify the wagon model as either a vintage or an antique radio flyer wagon. Examining the various styles that Radio Flyer has used over the years makes it simple to date most of the models.
The branding, colors, and materials of radio flyer wagons have evolved a lot over the years. A brief explanation of the changes made to wagon design and how they can help you date your radio flyer wagon is provided below:
The 1930s wagons were basically sleek, shiny, and they featured a streamlined train style. They featured metal bodies and had both red and blue wheels, as well as functioning headlights. Any radio flyer wagon that has these features is probably very close to being 100-year old.
The demand for steel was extremely strong during World War II. The production of Radio Flyer wagons was altered as part of the war effort. The 1940s wagons had red and blue wheels and were made of wood. If you come across a radio flyer wagon that matches these descriptions in an antique shop, then you have come across an 80-year old wagon.
In the 1950s, steel wagons were once again used as the standard template. Famous figures like Mickey Mouse and Davy Crockett were featured in the designs by Radio Steel, which helped make it a household name in the world of children's toys. The wagons were painted red and featured their signature white branding on the sides. Any wagon with these features would be around 70 years old today.
In the 1960s, 1970s, and 1980s, Radio Steel experimented with a variety of toys, such as the Model 18 wagon, tricycles, and flashier scooters.
Vintage Radio Flyer Wagon Value
Radio flyers have a significant place in American history, and many individuals collect them. From individuals simply wanting to own a childhood memory or reuse it as a toy for their kids, to museums and car enthusiasts. Radio Flyer wagons have both sentimental and monetary value.
Antique radio flyers, which have been around since the 1920s, can sell for a few hundred dollars up to thousands of dollars, depending on the type and condition.
The following factors can affect how much your radio flyer is worth:
-Condition: When determining an antique wagon's value, its condition should be the first and most important thing to be considered. The better the condition, the higher the price. To check the state of your wagon, you should focus on three key areas. These are:
Rust: This is a frequent issue with many, if not all, metal wagons and will gradually deteriorate the structure over time. It will also have an impact on the look.
Peeling paint and decals: Many wagons will be lacking their original decals and signs due to peeling paint.
Missing components: from original wheels, panels, and handles – everything counts if you're selling an authentic antique.
As with any old toy, radio flyers have likely been played with a lot and sometimes inadequately preserved, so it's common to see them being marketed in "fair condition" or "rough condition."
But the good news is that, even in poor condition, there are ways to raise their value!
-Restoration: Unlike many other antiques, this is a rare instance when restoration can increase the value. Radio Flyers are a special type of antique since they can either be fully or partially restored and yet fetch a high price at auction. Typical simple repairs are:
Painting panels again
Removing rust
Replace any damaged or missing components, such as the handles.
Installing new wheels or a brace.
But be careful not to overdo it! Due to the popularity of the classic wagon style among collectors, minimal restoration is always preferred. Additionally, the wagon can lose its inherent appeal if you give it a comprehensive makeover.
-Parts: Speaking of restoration, radio flyer wagon parts are highly sought after. The fact that your antique wagon is being disassembled and sold in pieces to numerous dealers may also indicate its genuine value.
A quick look on the online auction site eBay shows that there is a price for every part of your wagon, as shown below:
Wooden panels ($30).
A pull handle ($35).
A set of wheels ($85).
Side rails ($85).
Similarly, if your wagon is missing a part, you can source authentic parts online for a small price, or buy them at auction stores and flea markets.