Bulova is an American watch brand founded in 1875 and now belongs to the Japanese Citizen Watch Company. It can be challenging to value a Bulova watch that has a rich history of watchmaking behind it.
However, do not worry because in this Vintage Bulova Watch: Value and Price Guide, we will help you know everything about this watch. Following along will help you know what your watch is worth and how old it is, so be sure to keep reading to learn more.
A Brief History of Bulova Watches
Joseph Bulova emigrated to the United States from Bohemia in 1875 and founded Bulova as J. Bulova Company. In 1923, it was renamed Bulova Watch Company and taken over by Loews in 1979, and in 2007, Citizen acquired the company.
Joseph Bulova created the first watch factory in 1912, which specialized in manufacturing watches. He started a standardized watchmaking process in their factory in Biel.
Further, in 1924, Bulova offered their first men's and women's watches. As a result of his first popular advertising, the company's watches became very popular in the United States.
Bulova also focused more on accuracy and technological research beyond its original design. He established an observatory at 580 Fifth Avenue in 1927 to precisely determine universal time.
Bulova developed several watchmaking tools in Woodside and New York. His inventions in horology included the Accutron watch, which kept the time with a resonating tuning fork.
How to Identify Your Bulova Watch?
Compared with other vintage accessories, Bulova watches are fairly straightforward to recognize. Most Bulova watches have the company's name engraved at the top of the dial. The Bulova sign does not appear on every dial of every Bulova watch.
In the 1920s, some early models did not have the Bulova sign. Furthermore, Accutron watches are generally marked with their names across the top of their dials, in addition to the tuning fork logo.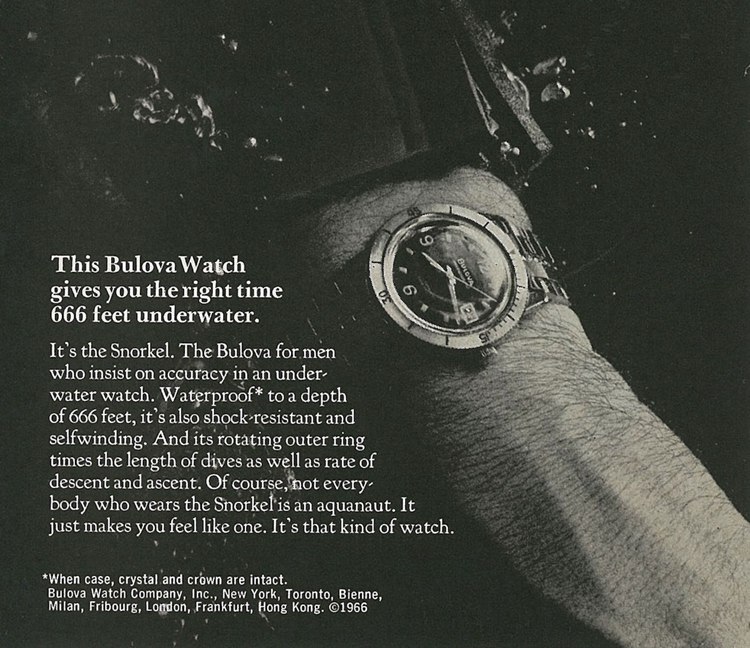 Bulova Watches: What's Their Value?
With Bulova producing so many affordable watches during the middle of the 20th century, vintage Bulova watches are usually valued in the $50 to $15,000 range, depending on how well they are maintained and what materials are used to produce them.
Some Bulova watches may be highly collectible, but only a few of them are worth anything. There are currently several Bulova watches listed online that will sell for very high prices.
In 2015, Bulova launched a Limited Edition Joseph Bulova Collection Multi-Color Gold Watch for $42,000 at retail. In the history of Bulova watches, this is the rarest piece ever produced, with only 32 pieces in the world.
1. Art Deco Bulova Watches
Bulova Company's early Art Deco watches featured vibrant colors and embellishments like enamels and gemstones. Most of the high-value Bulova wristwatches come with precious metals and gemstones from this period.
Most gold-plated watches, rose-gold-plated watches, and white gold-plated watches will sell for hundreds of dollars or more, while enamel-plated watches are less expensive. For instance, a watch by Bulova from 1923 has an asking price of $350.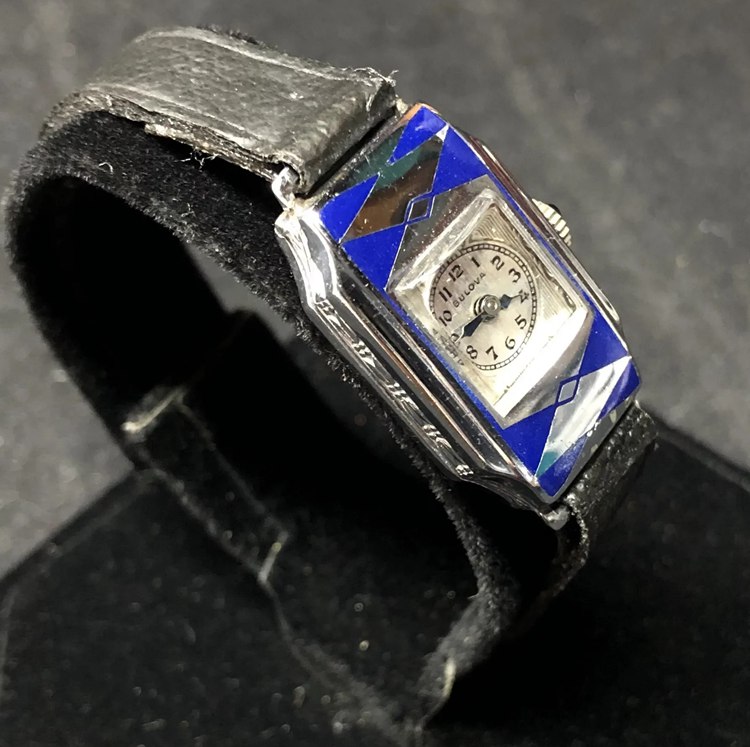 2. Bulova Chronograph "C" Watches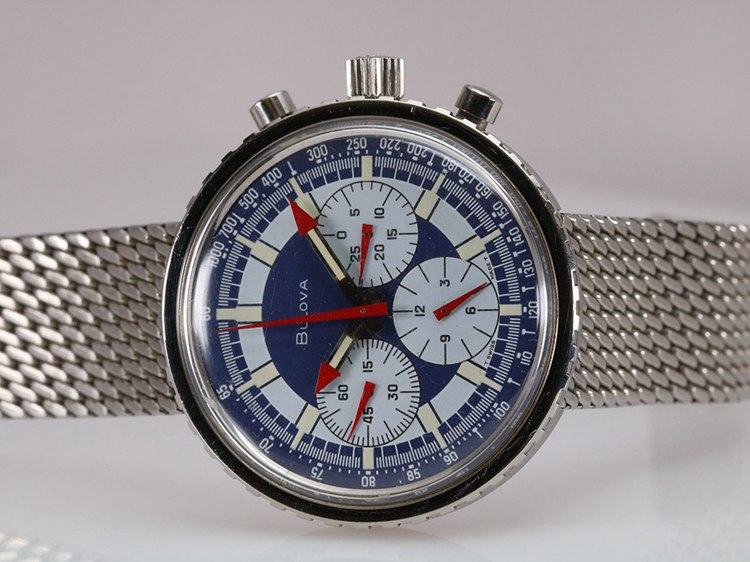 The Bulova Chronograph C watches stand out with their distinctive blue, white, and red dials, and they have become quite collectible as they were discontinued within a year of their release.
The watch features a steel band and a brightly colored dial, making it more modern. In a recent auction, a genuine "C" watch sold for $3,600.
3. Bulova "HACK" Watches
During World War II, the United States Armed Forces ordered Bulova A-11 watches by Allied troops. The United States Armed Forces provided several watches to the Allies, but the most famous was the Bulova A-11, known popularly as the "Hack" watch.
It features a single-piece green band and black face, making it attractive to watch collectors, World War II enthusiasts, and military historians. One of these watches sold for $545 at an auction recently.
4. Vintage Bulova "Lone Eagle" Models
1927 marked Charles Lindbergh's historic achievement of becoming the first person to fly solo from New York to Paris, and he was awarded the Orteig Prize, $1000, and the Bulova Prize, $25,000.
As Charles Lindbergh set off on his legendary journey, Bulova presented him with a Conqueror watch. After that, Bulova sold 5,000 watches similar to those worn by Charles Lindbergh days after he landed.
In celebration of Charles Lindbergh's accomplishment, Bulova released the Lone Eagle watch model, patterned after the original Conqueror watch model but named after his famous nickname.
Each Lone Eagle watch replicates the letter Charles Lindbergh wrote to Bulova in appreciation of the cash prize and watch. From about the mid-1930s to mid-1940s, Bulova made several variations of the Lone Eagle watch.
As a result of their association with a significant human achievement, Bulova watches from the Lone Eagle series have become extremely popular among vintage watch collectors.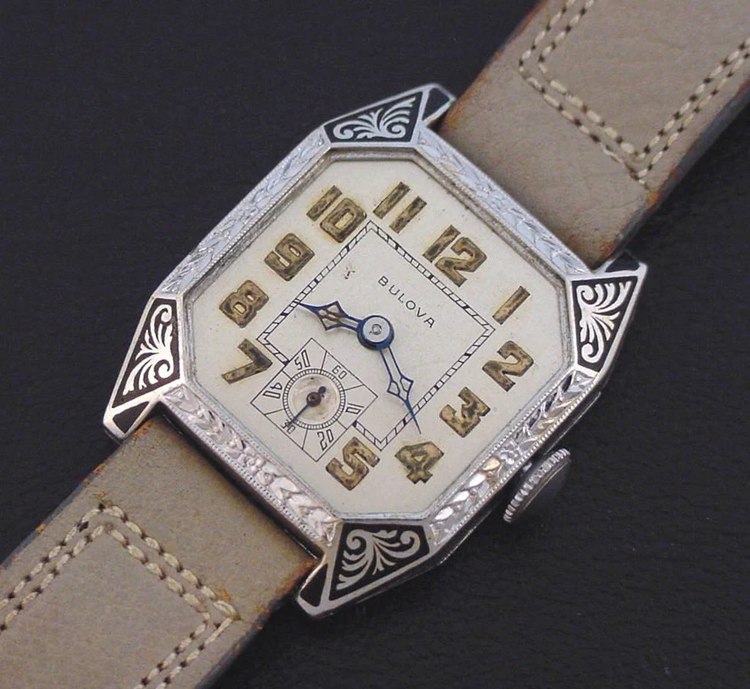 5. Bulova Academy Awards Series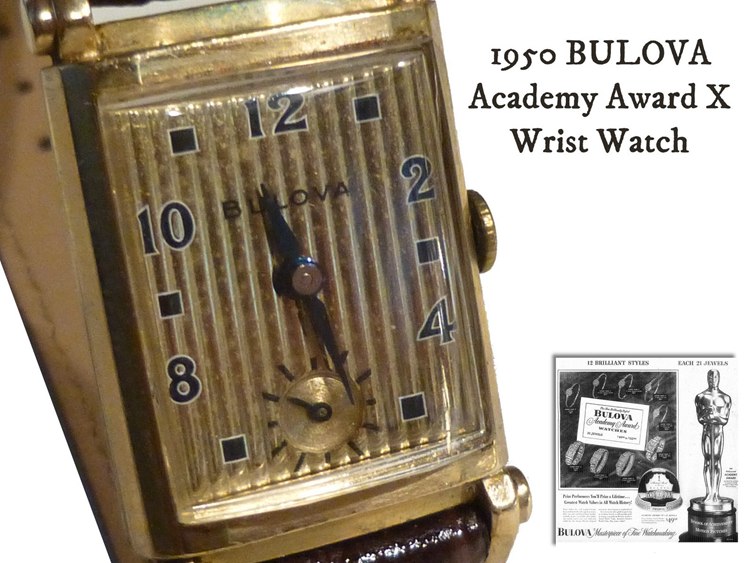 Bulova and the Academy of Motion Pictures created the Bulova Academy Awards Series between 1950 and 1954. This series of watches are marked with trademark iconography that Bulova was permitted to use; however, the Academy later revoked the permit when Bulova began advertising the watch as "Award Winning Design," leading to a lawsuit.
Due to this, Bulova decided two years earlier to break the contract and create these watches, which are extremely rare and in high demand. A 1950 Academy Award watch is available for sale at Etsy for $104.
6. Bulova Devil Diver Oceanographer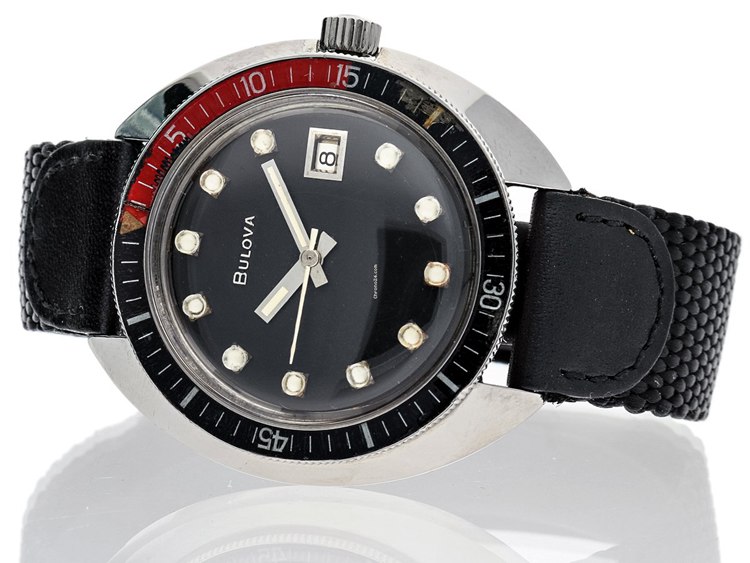 The Bulova Devil Diver series of dive watches followed in the following decade, with each design offering the same level of water resistance. Several interesting models in the collection, including Oceanographer Devil Diver, watches with cushioned casings, tritium hour markers, and rotating bezels in two colors.
In recent years, Bulova has released modern versions of the Devil Diver watches within the Archive collection, which has generated renewed interest among collectors in vintage Bulova watches.
7. Bulova Accutron Watches
The Bulova Accutron series is an excellent watch for people who enjoy reading spy novels and watching spy movies. Thanks to the technology, the Accutron tuning fork, the wristwatches became significantly more accurate.
As a result of this accuracy, the C.I.A. decided to use Accutron technology to test the Lockheed A-12 spy plane, a precursor to the iconic Blackbird. Also, the Accutron Astronaut watch, which has a 24-hour hand and 24-hour bezel, was soon developed by the company.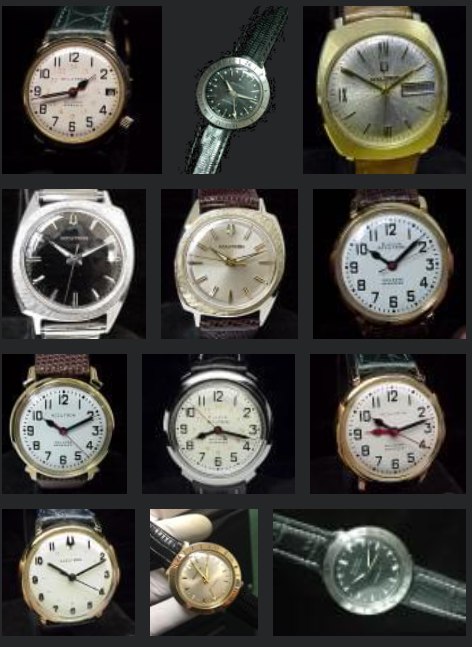 Although they were not intended for general release, these watches performed extremely well in high-altitude environments with significant g-force. There is currently a listing for an Accutron Astronaut watch for $1,795.
What Are the Factors Influencing the Value of the Bulova Watch?
There are some factors that you should consider when determining the value of your watch.
Manufacturer's Year
No matter what brand a watch is, the date of the issue determines its value. Historically, pocket watches were most common in the pre-1900s.
Pocket watches and wristwatches were popular during the 1940s and 1950s; wristwatches became more popular after this time as people began adjusting to the changes.
Older watches are better. It is rare for a watch to last more than 100 years and remain perfect. The fact that fewer and fewer of these models are available as time goes by adds to their rarity.
Materials Used
In terms of materials, stainless steel is the metal most commonly used in watches, followed by platinum as the most expensive material. Besides, watchmakers and watchmakers also use silver and gold, the two most common precious metals.
In contrast, when it comes to limited editions or unique models, Rolex and Patek Philippe use platinum as a material.
Usage of Precious Stones or Not
There is no more valuable gemstone than a diamond, making vintage or antique watches extremely valuable. The number of diamonds, the quality of the cuts, and the total carat weight can significantly raise the price of a casual watch.
Movement Type & Complications
There is no denying that a more complex watch will cost more money. Some of the complications you can find in watches are chronographs, tourbillons, etc. These complications will make the watches more valuable, resulting in a high price.
Historical Value
It adds value to your presentation if you have a watch that famous people have worn. However, there were some instances when famous people greatly influenced the prices of certain watch models.
The most famous example is Paul Newman's Rolex Daytona, auctioned for more than $18 million. Due to this event, the watch is known now as the Paul Newman Rolex Daytona.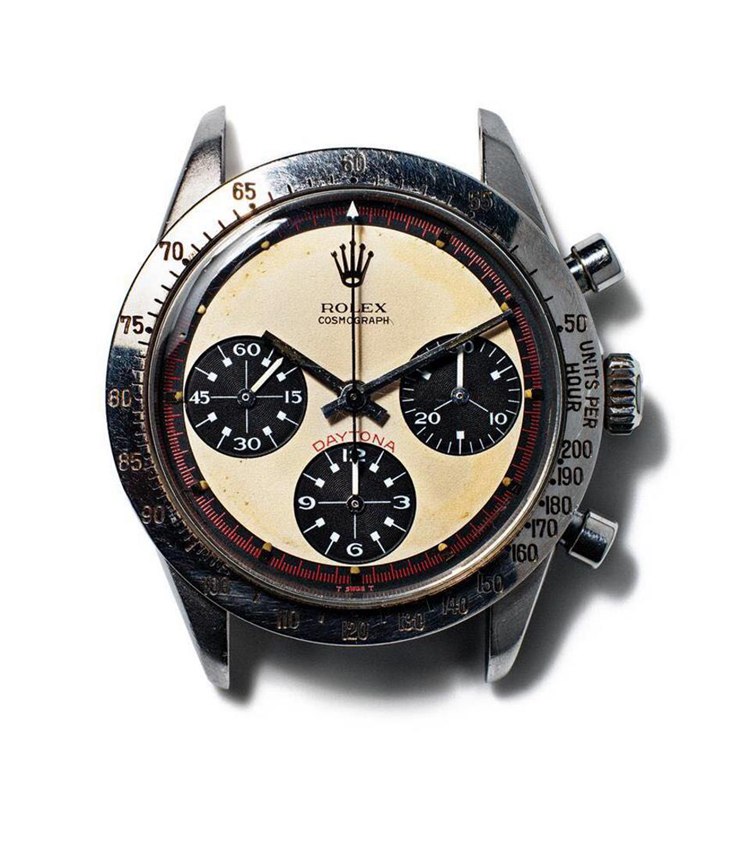 All similar models increased rapidly in price from $15000 to 20000. In this way, your watch could have been valued at ten times what it was the day before when you woke up the next day.
Limited Edition or Not
Exclusivity is a marketing technique commonly utilized by watchmakers, auto sellers, etc., worldwide to increase the desire for their products and prices.
Even if you are the owner of a unique timepiece that is not to be found anywhere else in the world, you may have difficulties putting a price on it since you will not have anything to compare it to. Even if you own a 100 piece limited edition, it's still impressive, but not the same as a 1/1.
Aesthetic Condition
The dream of owning an almost scratch-free vintage watch is a bit difficult to achieve. A watch's price can fluctuate dramatically with every minor scratch or wear. In some cases, patina can make a watch more valuable.
For instance, some Rolex dials turn pink or blue after 30-50 years of exposure to light. The N.O.S. watches are somewhat familiar to some of you, which means "new old stock.". These are ideal for watch collectors because they have never been worn, damaged, or taken out of their original packaging.
Is It in Working Condition or Not?
There is a difference in pricing depending on whether or not a vintage watch works. The most effective way to keep your watch working smoothly is to have it serviced every 3-5 years. It is probably no surprise to some of you that buyers often inquire about the last service.
When a watch is out of order, it loses its value. However, some collectors view watches as a work of art for their design and appreciate them for that reason, and they can spend a lot of money to buy a non-working watch to restore and repair it later.
How Can You Get a Vintage Bulova Watch?
The Bulova Archive Series uses its rich history to connect modern buyers with Bulova's vintage collection. Currently, Bulova customers have access to modern versions of old Bulova timepieces such as the "HACK" watch, Art Deco Bulova watches, Bulova Chronograph "C" watches, etc.
Bulova will most likely carry classic Bulova watches in the years to come, which means you may be able to get your hands on one of these hard-to-find watches soon. For those selling vintage Bulova watches, this Archive Series demonstrates that there may be many people looking for just the right Bulova watch you have.
Conclusion
The Bulova watch brand has been around since 1875 and is now owned by the Japanese Citizen Watch Company. Bulova watches have a rich watchmaking history, making them hard to value.
Vintage & antique Bulova watches are worth $50 to $15,000, depending on their age, precious metal, and gemstones. Regular vintage Bulova watches sell for $100 to $200 on average. Vintage watches typically come from the 1950s and 1970s and have gold plating or gold filling.
Besides, most watch lovers usually find it hard to identify the Bulova watches. Well, watches from Bulova are relatively easy to locate among other vintage accessories. The Bulova logo is generally at the top of the dial, making it easier to recognize.
However, the Bulova logo does not appear on each Bulova watch. The Bulova sign was not present in early models from the 1920s. Furthermore, Accutron watches usually display the company's name and the tuning fork logo on top of the dial.