With the resurgence of board games over the past few years, vintage board games are also experiencing something of a renaissance. These are old-school board games – those that were common in homes and schools before the digital boom of the 1990s. If you're lucky enough to have some vintage board games tucked away in your grandparents' attic, or you know someone who does, there could be money waiting for you. Vintage board games have become increasingly popular with collectors, and as a result, they can also be quite expensive. In this article, we look at some vintage board games and their market value so that you can see if any of your own are worth selling or keeping hold of for when they eventually increase in value even further.
What Makes Vintage Board Games Special?
Vintage board games come with various collectible elements that can increase their value. Firstly, some of the most popular games will have been published in very low quantities, meaning fewer are in circulation.
Additionally, board games published before 1988 are likely to have been printed with paper rather than cardboard, which is less durable than modern games. With fewer of these vintage board games surviving today, this can inflate the value of those that are still in good condition.
Finally, some vintage board games have a unique feature that isn't replicated in newer games. For example, the game Operation sees the player controlling a plastic surgeon who must remove plastic spoons from a patient's nose without causing an injury. In contrast, Hungry Hungry Hippos sees players using a lever to try and catch and eat marbles.
Checking the Value of Your Vintage Board Game
If you've inherited a board game that you think might be worth a little bit, there are a few things to check before you sign up on an online auction platform like eBay or Etsy. The first thing to do is to look at the game's box. If it's in good condition and the box has a picture of the game on it, then this can significantly increase the value. This is because the picture will allow a collector to be sure they are buying the correct game. The condition of the game's components will also affect its value. If a game has all its pieces and is in good, complete condition, it could be worth a small fortune. Next, check whether the game has a copyright date before 1988. If it does, it's a vintage board game and could be worth a good amount of money.
20 Old Board Games Worth Money
Now that you know how to spot a valuable vintage board game, let's look at some of the most valuable ones.
● Swift Meats Major League Baseball F162 (1957)
One of the most challenging games to find in mint condition is the 1957 edition of Swift Meats Major League Baseball board game, which largely has a lot to do with how it was designed. This board game differs from others in that it has 18 collectible perforated cards with baseball players on them that can be punched out and reassembled. The only way to acquire this game was to gather all 18 player cards and request the "board" from the company via mail. This is because players can only receive the paper game board from the company alone, through the mail.
Because of all of these factors, this game is extremely uncommon in its entirety. The real money is in a complete set, but people regularly exchange graded cards online for hundreds of dollars each.
So if you only have one or two cards in your closet, you could be sitting on a few hundred dollars. One of the most recent sales of a complete set of this game was made at an auction on robertedwardauctions.com in 2010. The complete set was sold for $2644.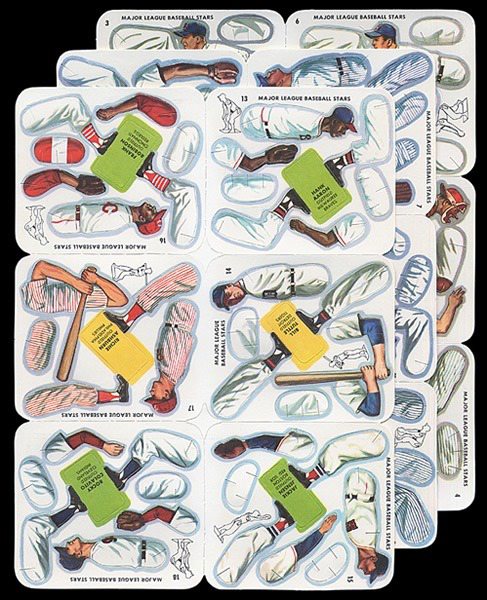 ● Win-A-Card by Milton Bradley (1969)
Although Milton Bradley's Win-A-Card is a relatively simple game, it has value because of the "large quantity" of 1968 Topps baseball cards that were available. A few football cards and non-sports cards were also included. The cards for the game were packaged in clear cellophane and are pretty rare and collectible because they are from 1968 but aren't the same as the common Topps cards from that year.
This game is quite valuable in almost every collector's market category, even those entirely unrelated to board games. The purchasers of this game aren't interested in playing it; instead, they want to get some expensive baseball cards. Brooks Robinson, Willie Mays, Roberto Clemente, Mickey Mantle, Hank Aaron, and Nolan Ryan are a few of the names on those cards.
Although this game's complete set is currently valued at around $1800, an actual sale of the complete set has not been made in recent years. The only sales related to the game were those of some of its cards that were made on eBay and other similar sites. And some of these cards were sold for as high as a hundred dollars.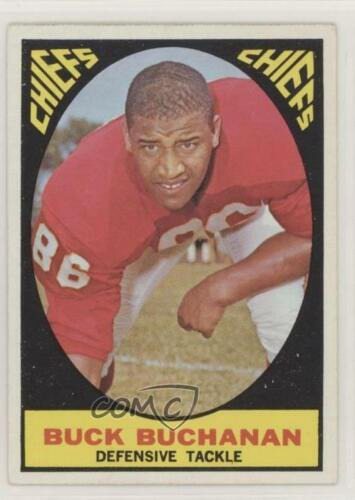 ● The Shadow game (1940)
It should be no surprise that The Shadow Game was created soon after the character's broadcast career, "The shadow," started. The Shadow was one of the most well-known programs on radio in the '40s. This game is quite old and is quite hard to come across.
Even if you have one in poor shape, you can still sell it for a reasonable price. Even posting it online might generate a lot of interest. A complete set in good condition recently sold for $1500, but there aren't currently many ads for this game.
● The Elvis Presley Game (1957)
It is challenging to come across a copy of The Elvis Presley Game, but it is nearly impossible to locate one that is complete and in good condition. When a set does become available, prices range from $650 for a damaged copy to $2,150 for a copy in good condition.
Due to the small number of copies that were initially produced, this game is one of those that is difficult to find. Currently, less than half a dozen are known to have been seen in good condition.
Finding one in any condition is challenging, and they don't frequently turn up on auction sites. A damaged game with missing pieces was marketed at $650 at the beginning of 2019.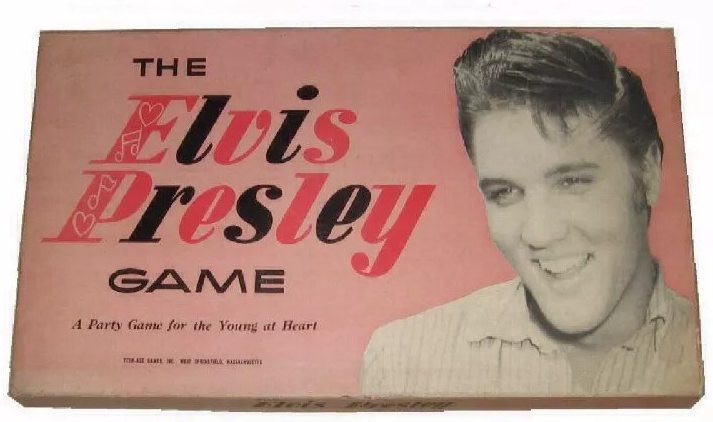 ● Be-A-Manager (1967)
In contrast to other sports games, Be-A-Manager is all about winning by working behind the scenes. The game's original approach set it apart and made it fascinating but prevented it from becoming a big seller.
Due to the high rarity and large number of cards and pieces, these games frequently have missing components. An entire set in good condition often sells for roughly $1,500. Finding one is the tricky part, which is much easier said than done. Even if your copy is damaged, you are likely sitting on at least a few hundred dollars if you have one.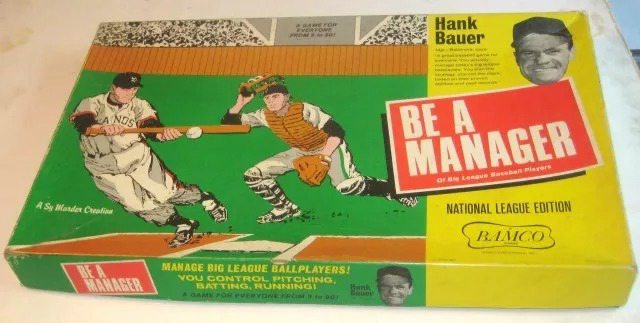 ● James Bond "007 Underwater Battle" (1966)
The James Bond "007 Underwater Battle" board game, which Triang released in the 1960s to coincide with the debut of the "Thunderball" movie, is now extremely rare and collectible.
The game recreates the climactic underwater confrontation between James Bond and his team, attempting to stop Largo and his henchmen as they set bombs to blow up Miami.
Like many video games created to promote movies, it didn't sell well. Thus, these days it's pretty challenging to find. The game's numerous pieces, many of which are easily lost or damaged, present another problem.
Kids undoubtedly enjoyed playing alone with the little men in scuba diving outfits and the equipment included in the game. Pieces unavoidably went missing as a result of this. It's hard to obtain copies of this game with all the pieces, and when one does turn up in decent shape, it's swiftly taken.
A copy of the game (in average condition with some of the components slightly broken) was recently put up for sale on vintagetoysgames.co.uk. The copy is priced at $350.
Another seller currently listed a copy of this game for sale on eBay. The copy is reported to be in excellent condition, and all components are complete and in excellent condition. The listing price is currently $1800.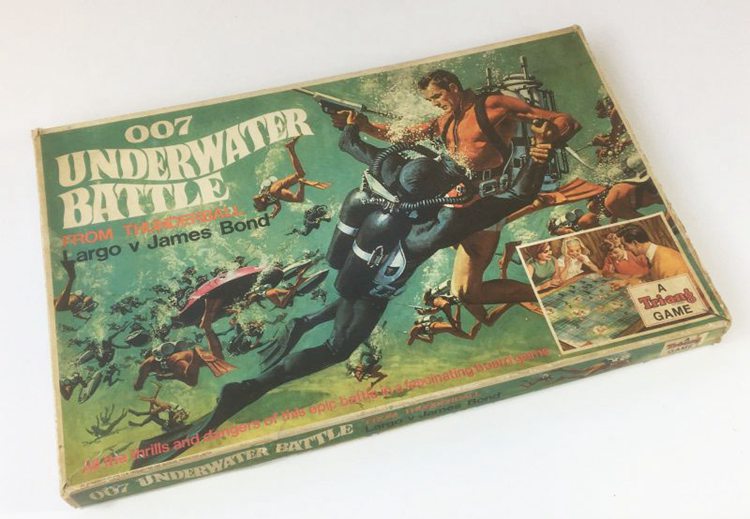 ● Keywood 1995
When the first game in the KeyFlower series, Keywood, was launched in 1995, all 300 copies were almost immediately gone. The game was designed by Richard Breese and was launched in the UK by R+D Games. It is a game for 2-5 players and lasts roughly 90 minutes.
Given the small number of copies produced, it is very difficult to find one that has its complete component and is in good shape. The most recent sales listing of a copy of the game was in 2013 by a seller on eBay who priced it at $860. So if you have one of these collecting dust on one of your shelves, you might be closer to making around $1000 than you imagine.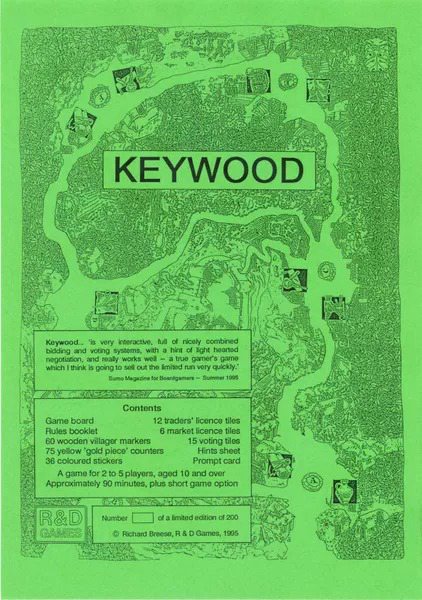 ● Dark Tower 1981
One of the reasons Dark Tower is so uncommon and expensive is that it was one of the most brilliant board games launched in the early 1980s. The game's titular Dark Tower has a tiny computer that can keep track of all the game's features and functions as the action unfolds. Although this seems archaic in comparison to modern gaming technology, it was groundbreaking in 1981, and the game quickly rose to the status of a collector's item soon after it was released.
Because the game has electronic components, finding a copy of the game that is still working is close to impossible. Furthermore, several parts are tiny and easy to misplace, making it possible for a copy that still has all components to sell for a high price at auction. A completely boxed copy of the game could sell for as high as $1000, while an opened copy with all the pieces and operational parts could get the seller roughly $600.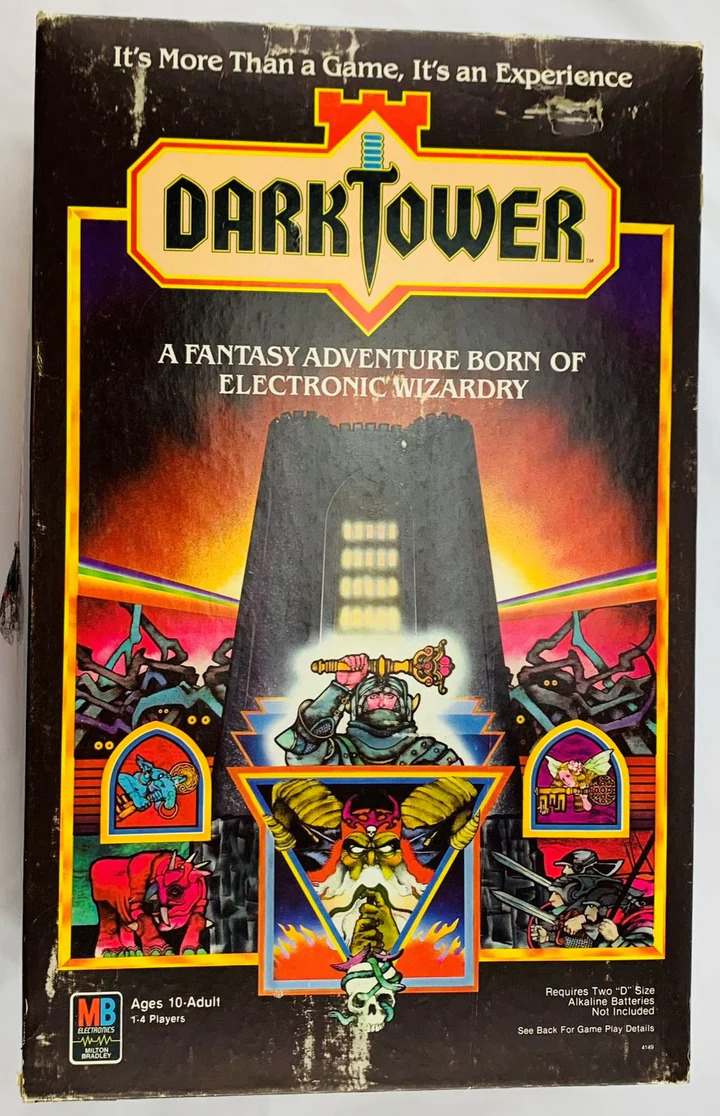 ● Warhammer Quest 1995
Even while Warhammer Quest wasn't exactly affordable when it was launched in 1995, its market value has subsequently risen. If you've ever played the game, you are aware that there are several parts, making it challenging to locate a box with all the pieces.
The game was created by Andy Jones and released by Games Workshop in 1995. The board game features plastic citadel characters, most of which were already a part of Warhammer Fantasy Battle Ranges.
A complete set of a copy of the game was sold recently on eBay for $600. If you have a copy with every component still complete and intact, you can expect to sell it online for around that price or even higher.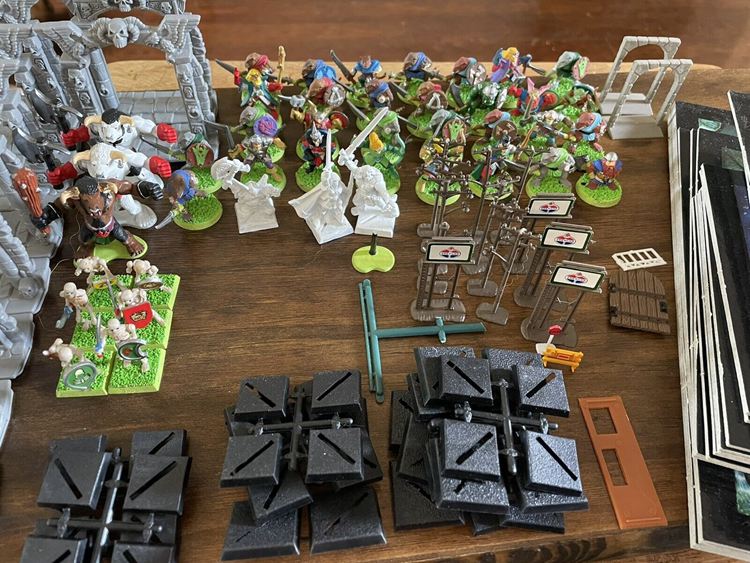 ● Fireball Island 1986
The game was first released in 1986 by Milton Bradley with the tagline "The dimensional adventure game of pitfalls and perils!" Players have to progress on the board by avoiding fireballs, stealing a powerful jewel, and escaping with it safely. To me, it sounds like a crazier version of Candy Land.
Despite the existence of a recent release, the original version of the board game still sells for a lot of money in online auctions since it's always fun to get your hands on it.
On Amazon, the original version of a copy of the game is currently selling for over $300. A recent sale of a copy of the game was also made on eBay for about $200.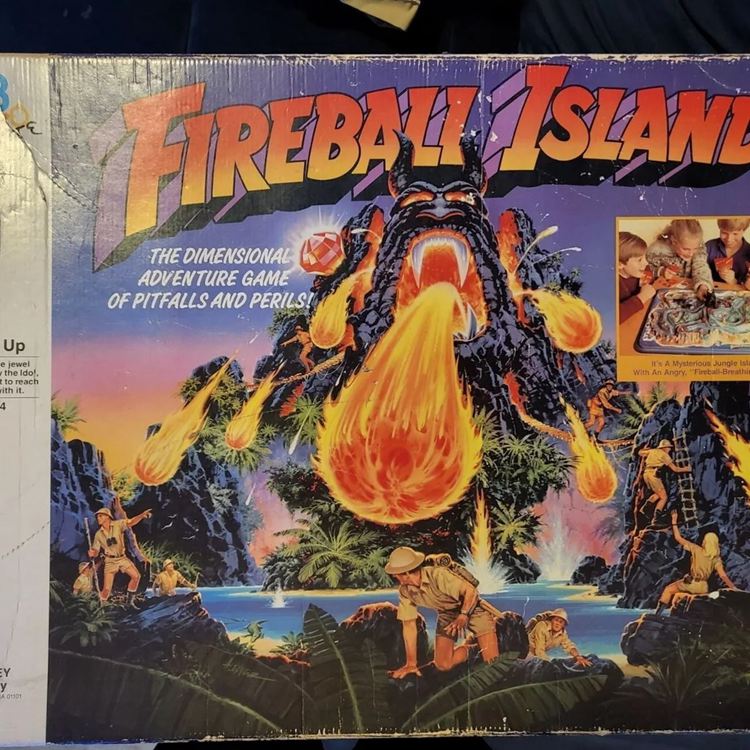 ● Lost In Space 3D
In the early 1960s, Lost in Space was a famous television program, and like other well-liked TV programs, it gave rise to a board game. Unlike other board games that did not make significant sales because they were based on TV shows, the Lost in Space 3D board Game did quite well.
These games are relatively uncommon, and since an entire game board contains several pieces, it might be challenging to locate a full set.
A seller on eBay recently sold a complete set of the game for around $400.You can probably get around that price for a copy of the game on eBay or other online auction sites if it still has all the parts and is in good shape.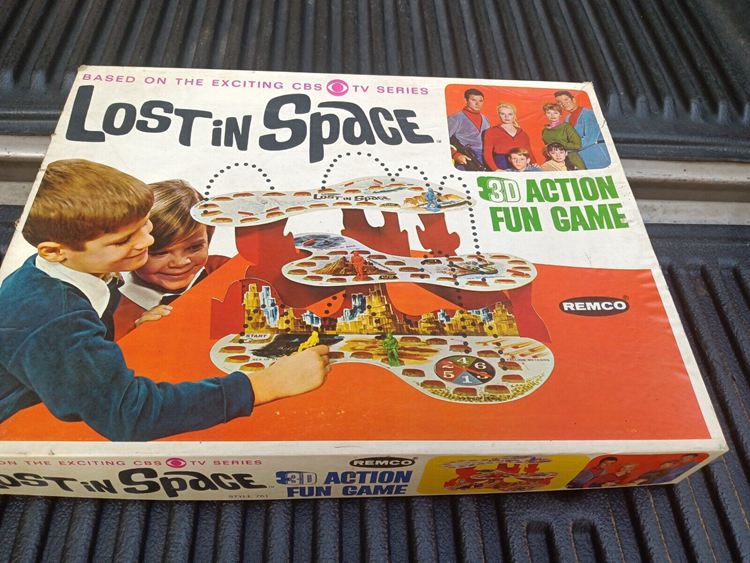 ● War in Europe (2nd Edition) 1999
The 1976 original release of the game is just about half as valuable as its 1999 revision. The 1999 version of the game is considered the largest single strategy game ever produced, and it is one of the most technical board games ever created. There are nine 22″ x 34″ map portions included; thus, placing many large tables together will be necessary to set up the game properly.
The game is so complex and captivating that it is probably comparable to the level of planning and strategy that went into World War II. Despite this, it's still thought of as an entertaining and amusing game, but it's also uncommon and challenging to find in a complete set of a copy of the game. Because of this, you may anticipate receiving roughly $435 for your copy if you decide to sell it.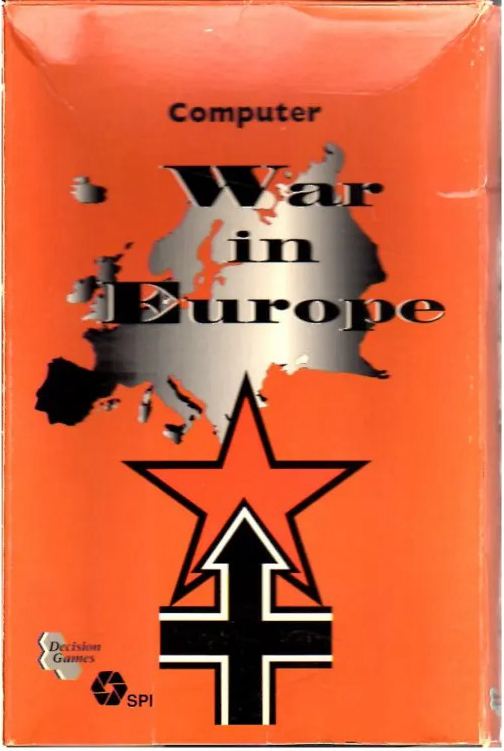 ● Disney's Haunted Mansion Game 1972
If you've once visited a Disney park, chances are you waited in line for the well-known Haunted Mansion ride. This amusing and creative feature is one of the key attractions for families at the Magic Kingdom. Disney is not the kind that would pass up the chance to cash in on a well-liked ride, which is why, in 1972, the company developed a board game adaptation of the Haunted Mansion.
The design of the gameboard is one of the primary reasons this game costs a high price. Players move a Doom Buggy through the playing field while traversing a track that is rotated by multiple embedded disks. The playboard moves as they do. A copy of the game with everything intact is quite rare because the disks were frequently misplaced or damaged.
On donsgamescloset.com, a complete set of the game was sold for about $250. That gives an idea of how much you should charge if you have a copy you want to sell.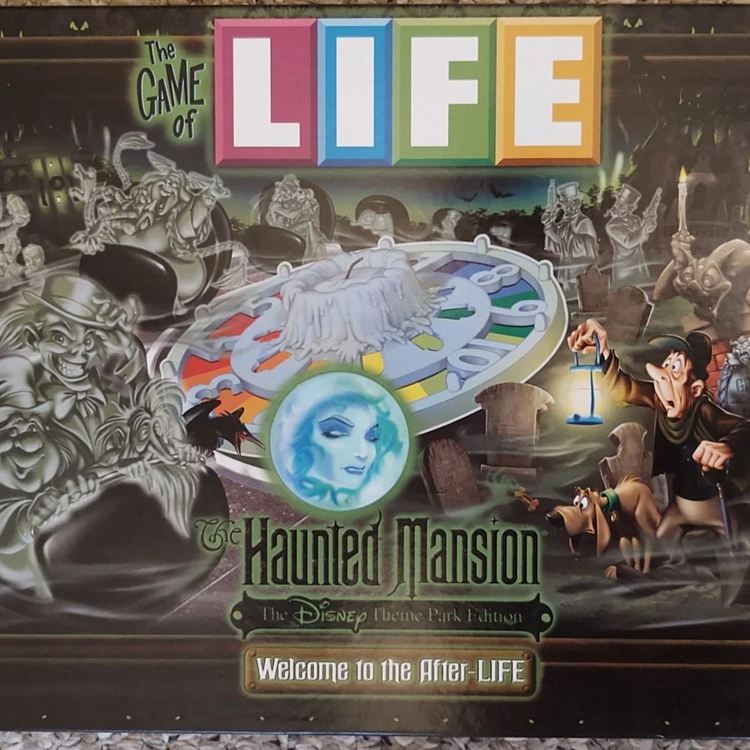 ● Boris Karloff's Monster Game 1965
The spin-and-move game, Boris Karloff's Monster Game, targeted young children. Although it isn't exceptionally inventive, it is enjoyable to play and has intriguing artwork.
The point of the game is not difficult: Players control a cartoon version of the horror icon in red, purple, yellow, or green, and they have to spin and move to get to the Boris Karloff Mansion. A "Monster Retreat" or encounter of the B, O, R, I, or S cards featuring a variety of creatures may, however, be a diversion to them along the road.
Since they are hard to obtain in good condition, a copy in good condition will sell easily for some hundreds of dollars. These are so uncommon that they are valued at up to $460.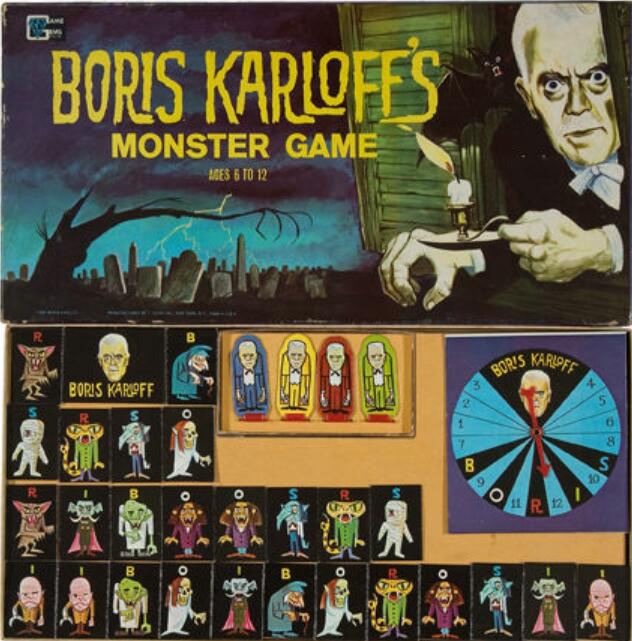 ● Monopoly 1935
Only a few of the millions of versions of Monopoly that are in circulation today may be deemed valuable. One of the rarest is the 1935 design known as the TradeMark Edition White Box #9. A copy of this edition of the board game can sell for up to $895, even in average condition.
This game edition was launched on August 31, 1935, following Parker Brothers' acquisition of the trademark. The edition was the first sold by Parker Brothers after the acquisition and had no adverse effects on its worth. Most families have a copy of Monopoly someplace, but if yours is the 1935 edition, it might be time to sell it for some real cash.
A seller on eBay recently sold a complete set of a copy of this edition for $1500.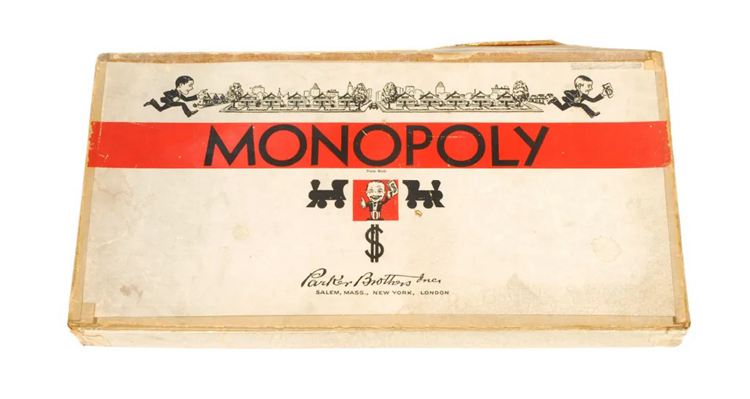 ● Haunted House
Playing scary games is incredibly entertaining, whether you're using a video game joystick or a pewter piece on a board, and Haunted House is not an exception. The board game Haunted House was released in 1962 by the gaming company Ideal. This is one of the coolest games of its era, as it is a miniature haunted house.
In this game, players explore a three-dimensional plastic model of a haunted home in quest of a hidden door that leads to a jewel. The game would be won by the first participant to get the jewel and successfully leave the house. Players traverse between spaces by spinning a device that produces an owl's hoot. There are several traps and surprises around the house, some of which can return players to the beginning or back to a specific number of spaces.
A copy of the game in excellent condition will fetch you a couple of hundred dollars. Recently, a complete game set was sold on eBay for about $300.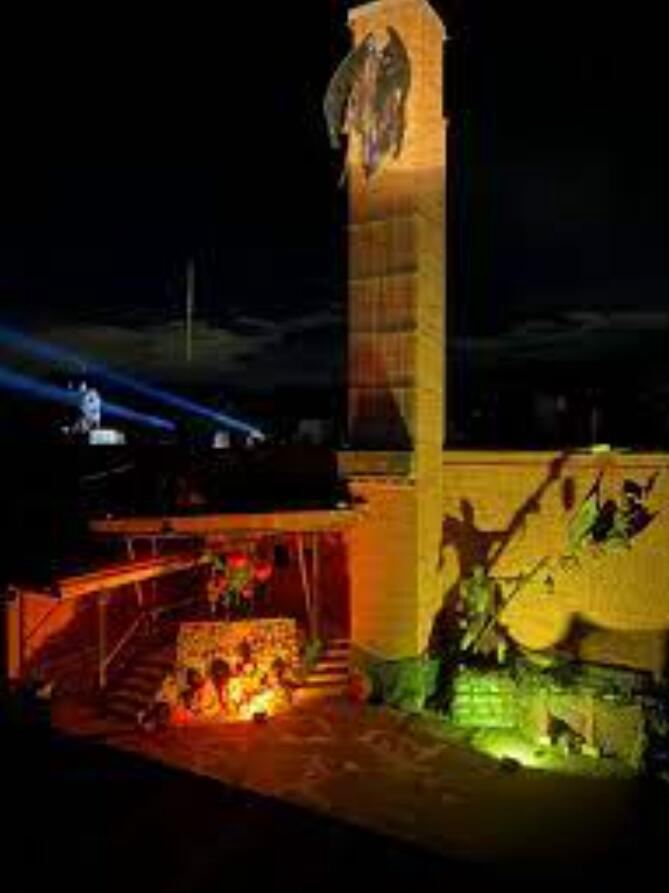 ● The Game of Goose (Gioco dell 'Oca) 1930
This is a children's game that may date back to ancient Egypt. In this game, Players roll dice to progress around a spiral track while having to deal with several obstacles, such as an inn or a bridge (similar to what is done in the game of snakes and ladders).
The Italian version copies created in 1930 by the gaming company, Spear Games, are now very rare and valuable and could sell for as high as over $600.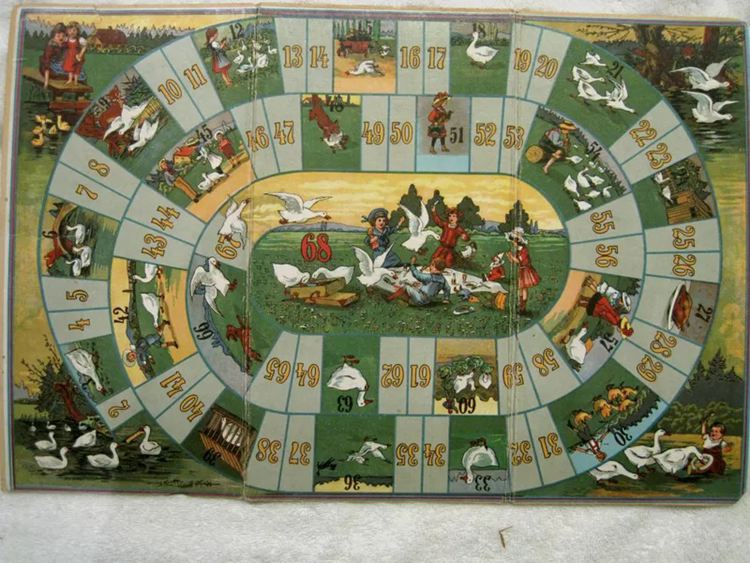 ● 3D Monopoly (New York Edition) by Charles Fazzino
This is a unique and limited edition of the popular monopoly game. The New York-themed game was designed by the famous pop culture artist Charles Fazzino and was released by the custom game-making company, Winning Solutions. It's the world's first 3D version of the monopoly game.
The game provides a whimsical tour of the City of New York as you move the game tokens around some of the Big Apple's most famous streets and buildings. Each property is given life in a way that has never been seen in any board game, thanks to the artist's distinctive 3D layering style.
The edition is unique and limited. Only 2000 units of the game were made, and each was hand-signed and numbered by the artist. With the number of copies of this game produced, it is now quite rare and difficult to come across. A copy of the game currently sells for around $500.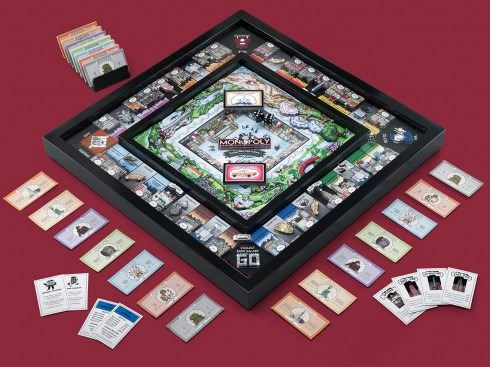 ● Inflation Board Game
One of the Monopoly-like games that were created was Inflation. It was well-liked when it was released in the middle of the 1970s, and now finding it is exceedingly difficult. The game, which is designed for two to seven people, tests your ability to buy and sell your way to a million dollars. Although more difficult than Monopoly, it's still enjoyable.
Currently, a copy of the game is available on eBay for about $900. It still has every piece and is in excellent condition.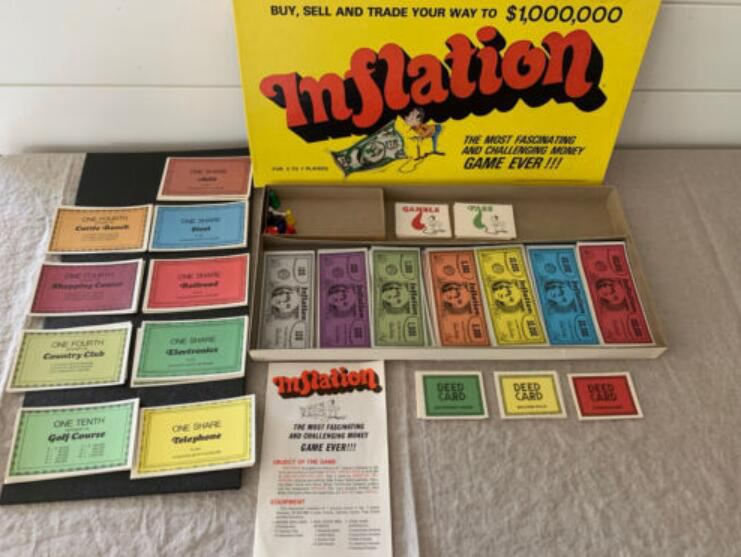 ● Settlers of Catan 3D
Settlers of Catan is an interesting board game, and the board is made up of peculiar hexagonal tiles that can be reassembled every time a new game is started.
Players contend for natural resources, including grain, lumber, wool, and brick, while coping with mishaps and catastrophes. A player can gain points by plundering the resources of other players and by constructing towns, cities, and roadways.
This game is now quite valuable among collectors, and a copy recently sold on boardgamegeek.com for $995.
Conclusion
Board games are popular among most people, yet only a few have kept them secure for decades. These days, a few varieties, such as those mentioned in this article, might be really valuable; thus, the choice is not regrettable.
Hopefully, this article will have helped with some insights on how you can identify the valuable ones among the old board games lying around in your house or your grandparents' home.