Those who grew up in the 80s, 90s, or early 2000s probably cherished cabbage patch dolls. You were unlikely the only kid in your neighborhood to love these dolls because of their popularity. The cabbage patch dolls became an international sensation, with many collectors still keeping their originals.
Further, if you are a cabbage patch dolls fan and want to know more about them, this article will help. Here, you will find the 15 rarest cabbage patch dolls, including their price guide and a lot more. So, let's begin.
Cabbage Patch Dolls History
American parents frantically sought the coveted cabbage patch dolls during the 1983 Christmas season. Many stores had lengthy waiting lists, while others had a first-come, first-served policy, leading to shocking, vicious battles between buyers.
The dolls were "adopted" by approximately 3 million by the end of the year. A holiday toy frenzy of this type would be a recurring theme over the years. In 1983, it was Cabbage Patch Kids.
Cabbage Patch Kids dolls typically had 16-inch heads, fabric bodies, and yarn hair. In addition to being huggable, their "adaptability" and "uniqueness" were what made them so desirable.
Cabbage Patch Dolls were alleged to be unique. Each one looked different due to the different shapes of their heads, eyes, hairstyles, and clothing.
Furthermore, each cabbage patch doll box also contained a "birth certificate" containing the kids' first and middle names, making the dolls as personal as the children who wanted to adopt them.
Vintage Cabbage Patch Dolls
Originally, Cabbage Patch dolls reached the peak of their popularity in the 1980s since that was the time when most kids wanted one. In 2014, Cabbage Patch dolls were re-released, and they proved to be quite popular – which shows that kids still love them.
Since they were previously available in the 1980s, the Cabbage Patch doll value has risen. However, the re-release includes newer designs that aren't as valuable.
14 Rarest Cabbage Patch Dolls
| | | | |
| --- | --- | --- | --- |
| No. | Name | Year | Price |
| 1 | Shelby the Blue-Eyed | 2015 | $12.99 |
| 2 | Petunia The Pig | 2001 | $14 |
| 3 | Ruby Fox Cutie | 1985 | $23.80 |
| 4 | Jewel Unicorn | 2003 | $24.95 |
| 5 | Vintage Retro Style | 1986 | $25 |
| 6 | 1985 Yvonne Millie | 1985 | $100-$1000 |
| 7 | Naptime Babies | 1986 | $25 |
| 8 | 1985 CPK Doll | 1985 | $20-$100 |
|  9 | 1979 Freckled Little People Doll | 1979 | $40-$100 |
|  10 | Anne Greta | 1985 | $250 |
|  11 | Little People Tilly Kay | 1979 | $350 |
|  12 | Iddy Budds Ranny | 1987 | $350 |
|  13 | Teresa Ann | 1985 | $850-$2,000 |
|  14 | Hand Signed Little People Twins | 1983 | $2,400-$3500 |
Following are the 15 rarest cabbage patch dolls that have been available till now.
1. Shelby the Blue-Eyed
Year: 2015
Price: $12.99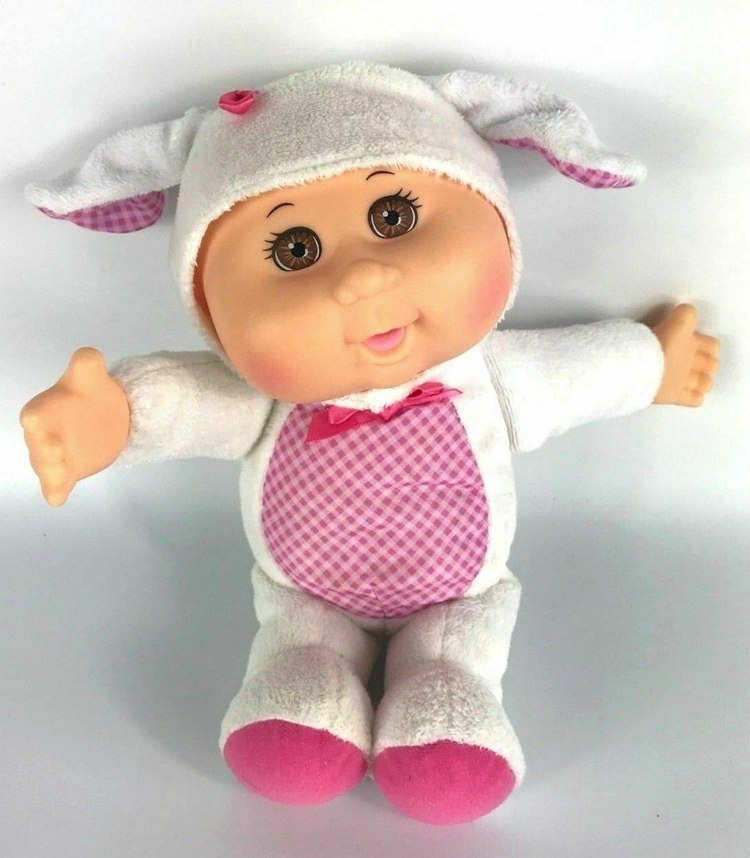 There was a lot of love given to the soft body of the Shelby Blue Eyed Sheep doll. Children can snuggle up with it and get cozy because it is soft and comfortable. However, the head of the doll is made of plastic.
Consequently, they can give the doll more details, which children love. Children have also enjoyed the thumb sucking available feature in this doll.
2. Petunia The Pig
Year: 2001
Price: $14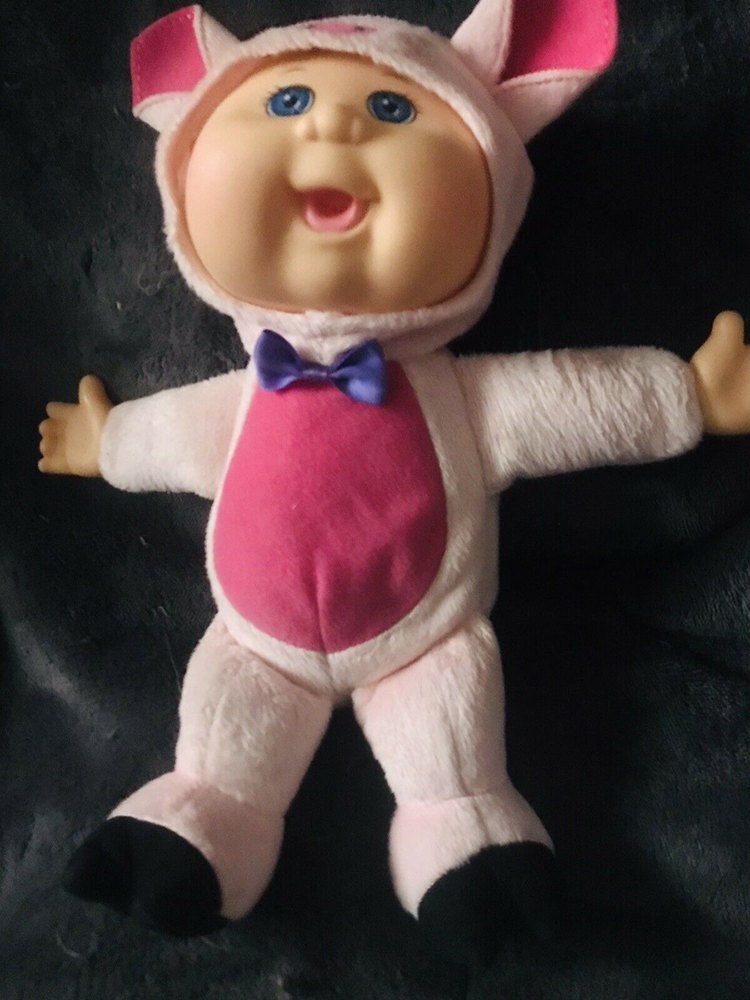 For its body, the Petunia doll uses soft materials that kids enjoy. The doll can snuggle up to it because it feels cuddly. Their use of plastic materials in the design of the head was also impressive.
They made the dolls more realistic by using plastic. Another feature they have added is the thumb-sucking feature.
3. Ruby Fox Cutie
Year: 1985
Price: $23.80
Getting a 10 inches toy for your child can be a challenge, but Ruby Fox Cute Doll is a great size for them to manage. This doll features a soft body, making it easy and pleasant to cuddle with.
The thumb sucking feature is a great way to entertain your kids. It encourages kids to use the doll creatively, which improves their creative thinking skills.
Additionally, children have liked that the plastic head is present with this toy. As a result, the doll can look even cooler, as you can even add more details to it.
4. Jewel Unicorn
Year: 2003
Price: $24.95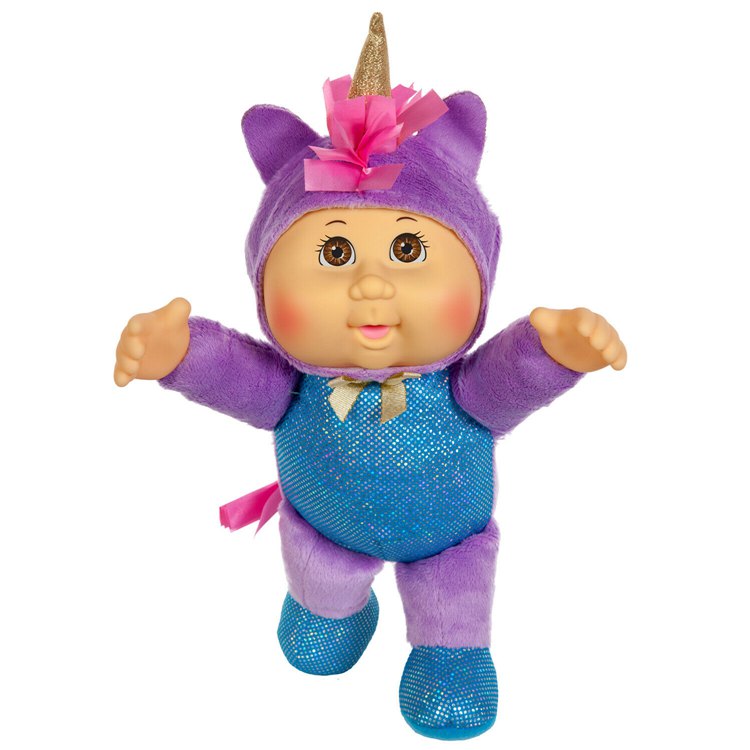 These dolls come with fantastic, brightly colored outfits and have been a huge hit with kids. Having brightly colored clothing makes the toys more appealing to children.
Moreover, the toys have soft bodies. With this feature, your child can cuddle up to the doll easily. As well as using plastic materials, they were able to add more detail to the head.
The doll is made of plastic materials that provide a distinctive design that kids enjoy for its head. In this way, they can play more creatively.
5. Vintage Retro Style
Year: 1986
Price: $25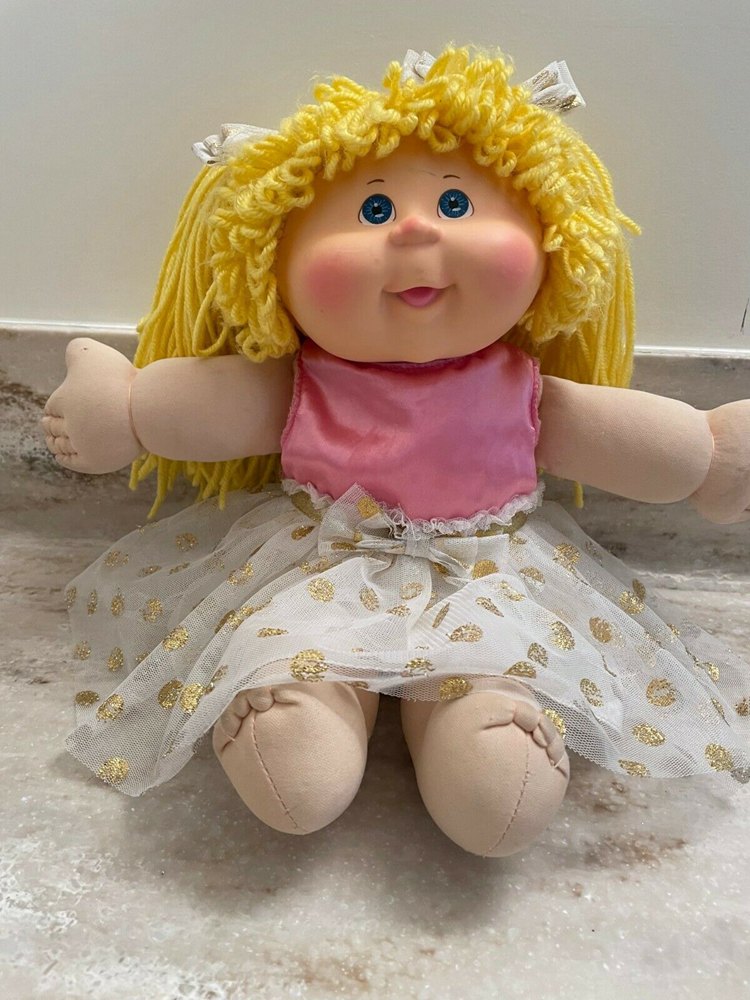 The Vintage Cabbage Patch Doll comes with a variety of removable accessories, shoes, and dresses. By doing this, kids can customize their dolls to their liking and have a lot of fun in the process. Your child will be able to play more imaginatively when using this technique.
They thus have excellent chances of developing their creative thinking skills. Also, they love the vintage look of this doll. It is an excellent addition to any youngster's collection because it is unique.
6. 1985 Yvonne Millie
Year: 1985
Price: $100-$1000
Yvonne Mellie is the name of this little doll from 1985, based on the birth certificate included with it. Due to her quality condition, she brought close to $1000. Despite the unattractive condition of her box, she was still able to sell it at a higher price.
7. Naptime Babies
Year: 1986
Price: $25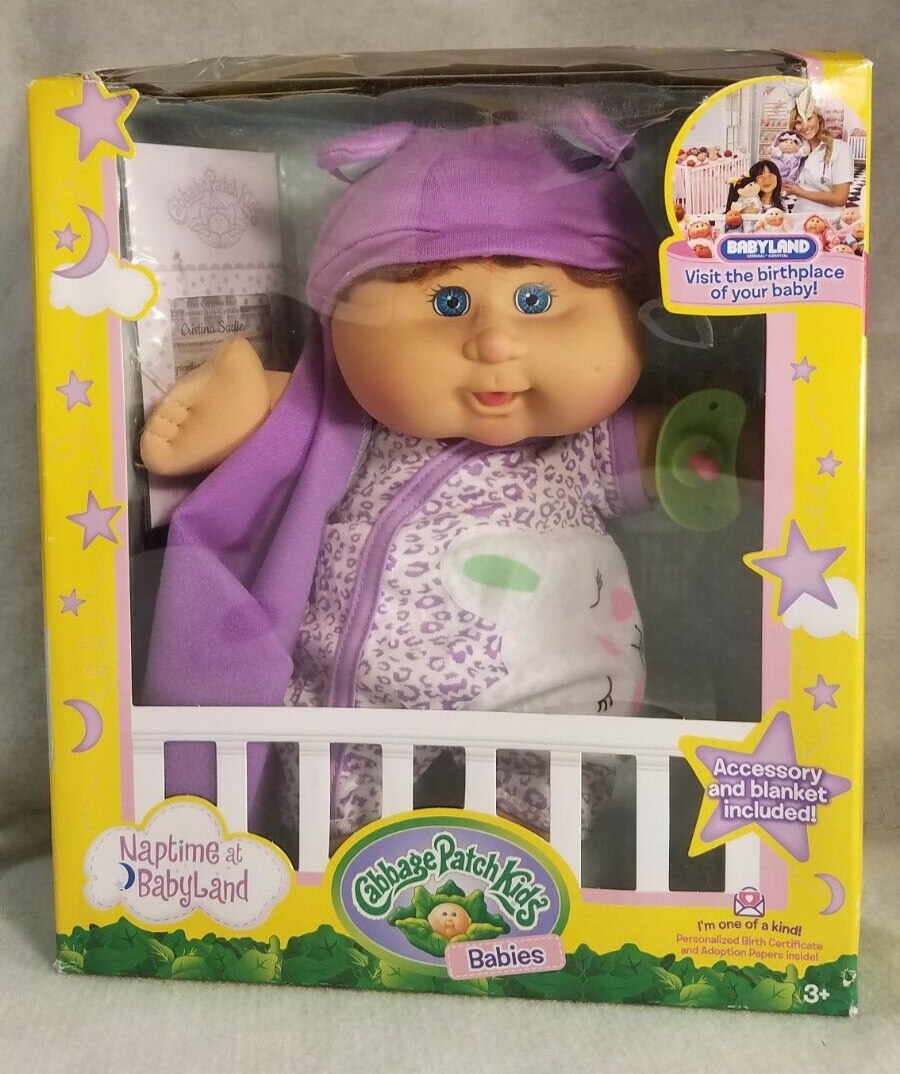 The blanket and pacifier come with this doll that kids can remove and reapply whenever they like. Kids can play with the doll in different ways, so they're given some freedom to choose how they do so.
Consequently, your child will be able to play with more imagination, which improves their imaginative thinking abilities. The adoption certificate and birth certificate that come with it is also appreciated.
8. 1985 CPK Doll
Year: 1985
Price: $20-$100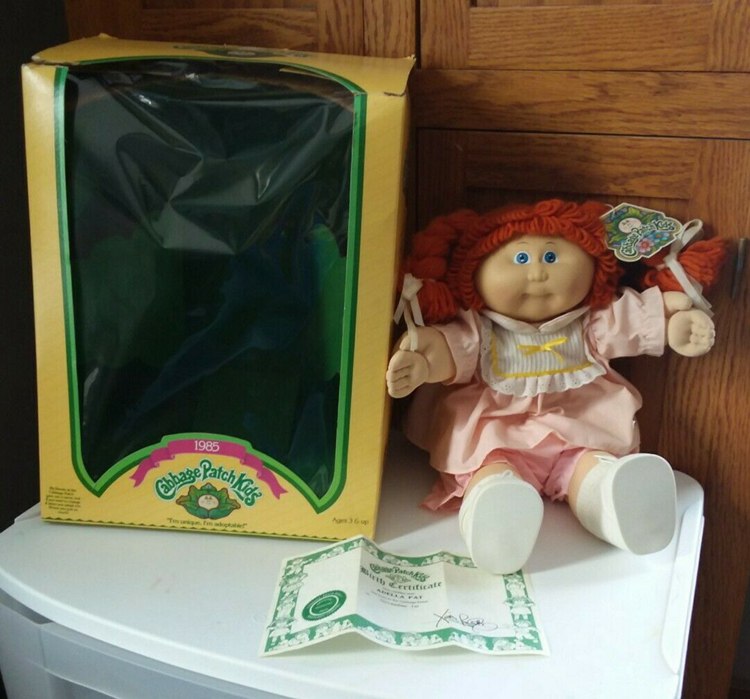 The CPK Doll should be your choice if you wish to obtain a vintage Cabbage Patch Kid in its original, unopened packaging.
It is worth hundreds of dollars because it is unopened and has all the original dress and birth certificate in perfect condition, making it an ideal gift for someone special.
9. 1979 Freckled Little People Doll
Year: 1979
Price: $40-$100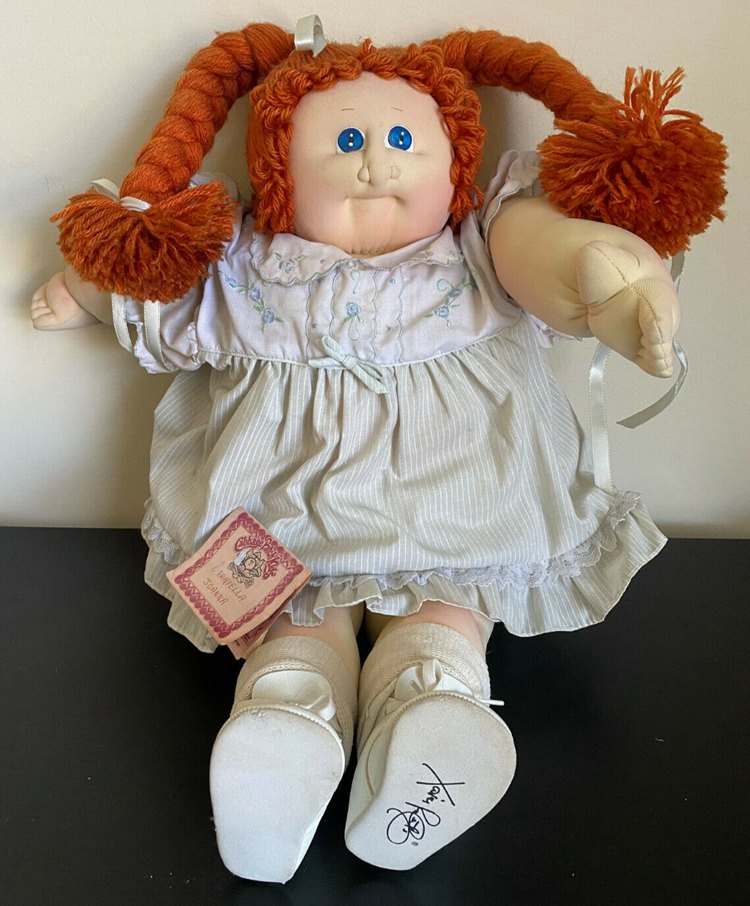 Even though the clothes worn by this doll are not original, the doll has a high price. The design of her adorable red pigtails is complemented by the sprinkles of freckles along her face.
10. Anne Greta
Year: 1985
Price: $250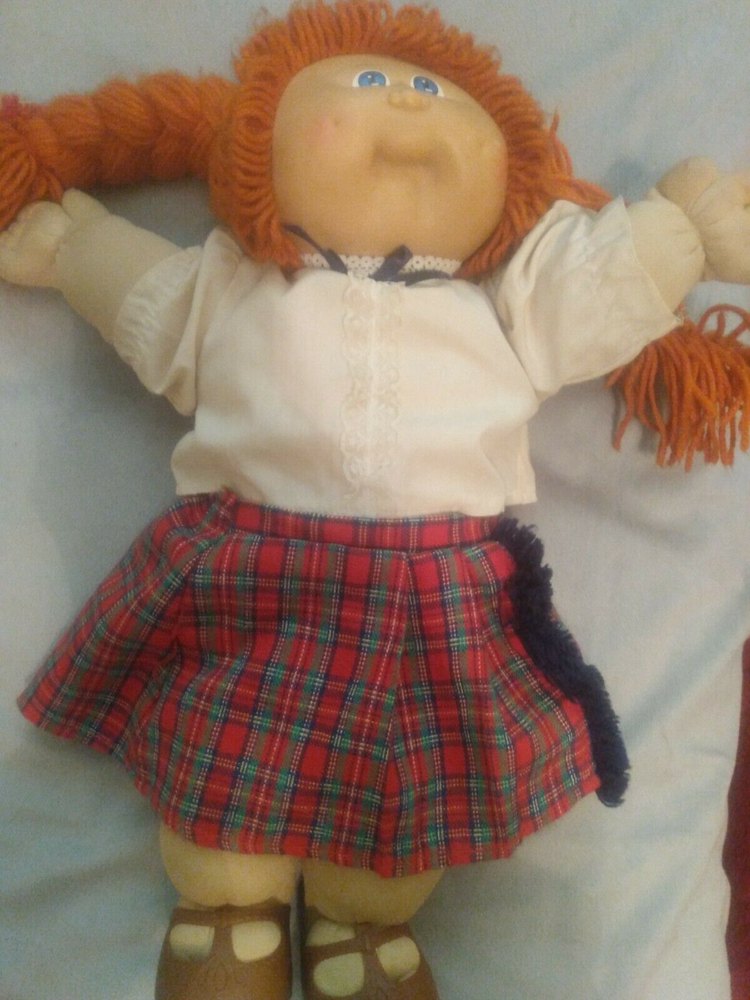 All Cabbage Patch Doll collectors are drawn to this doll because of its bright red hair. You may be able to sell it for $200 to $500 if you can find one with the pacifier.
A birth certificate and adoption papers increase the value of a doll. The figure's condition will ultimately determine its value, as one is unlikely to find one in a box.
11. Little People Tilly Kay
Year: 1979
Price: $350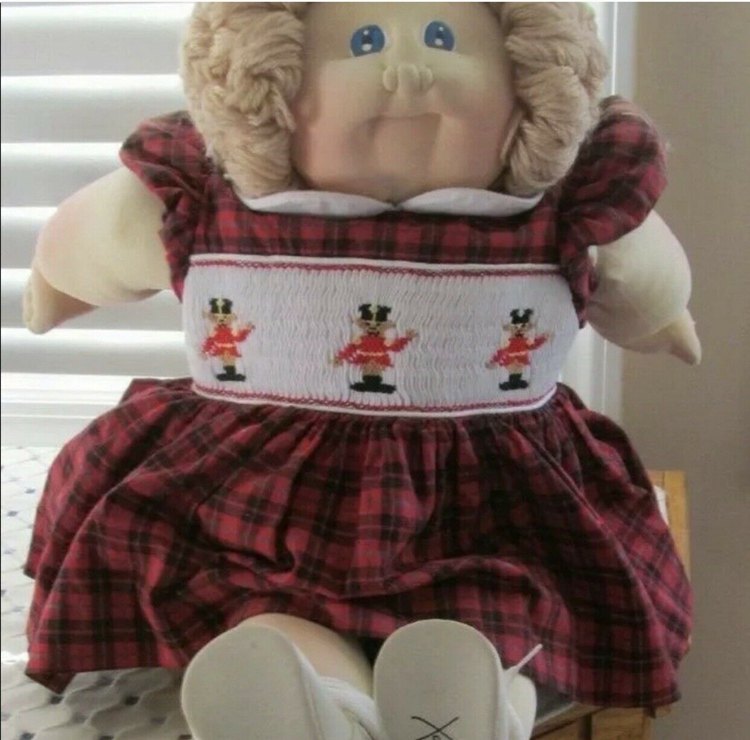 Cabbage Patch Dolls aren't exactly Little People Dolls, but this doll was their inspiration, making it incredibly valuable and collectible.
In 1979, Little People Tilly Kay debuted in a mint green outfit complete with shoes and socks. This doll can be worth $300 to $550 even without the adoption papers.
12. Iddy Budds Ranny
Year: 1987
Price: $350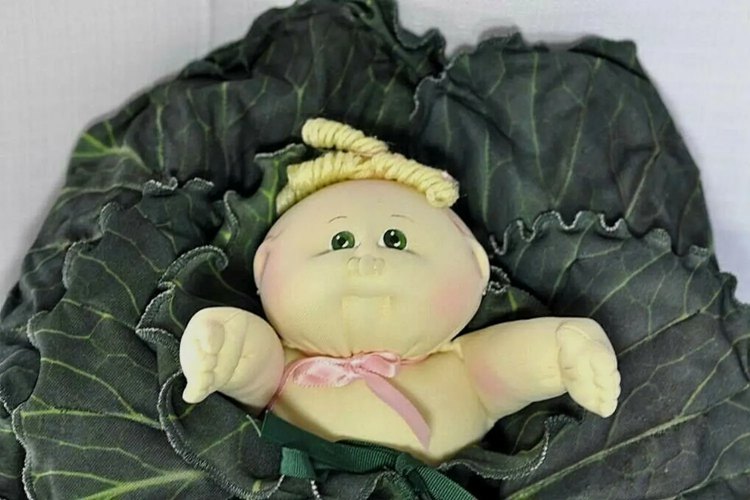 You shouldn't forget about the Iddy Budds Ranny if you're starting out collecting rare Cabbage Patch Kids dolls. A perfect condition doll of this doll sold for as much as $350.
One of its most distinguishing features is its hair. For those of you who own one and are looking to sell, you might want to try searching for potential buyers first on social media before listing the item on eBay.
13. Teresa Ann
Year: 1985
Price: $850-$2,000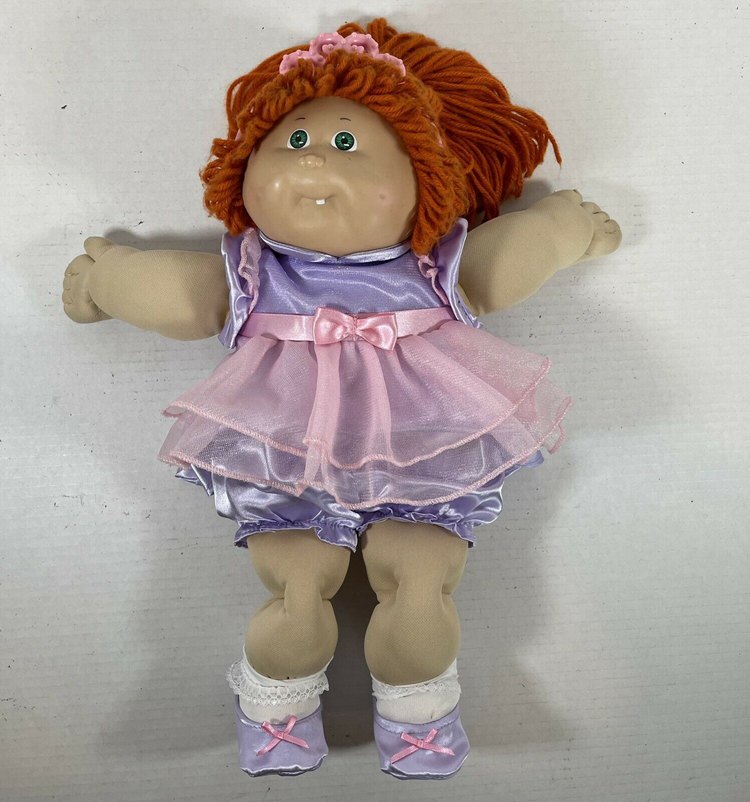 It's hard to find rare cabbage patch dolls such as Teresa Ann, a doll sold on eBay for more than $2,000 in 1985. It has a bundle of cuteness with green eyes and a cheek dimple, a soft, removable pink dress, and a soft body.
All of which have a fundamental role to play in its success. A Cabbage Patch Doll like this is a valuable vintage and rare item.
14. Hand Signed Little People Twins
Year: 1983
Price: $2,400-$3500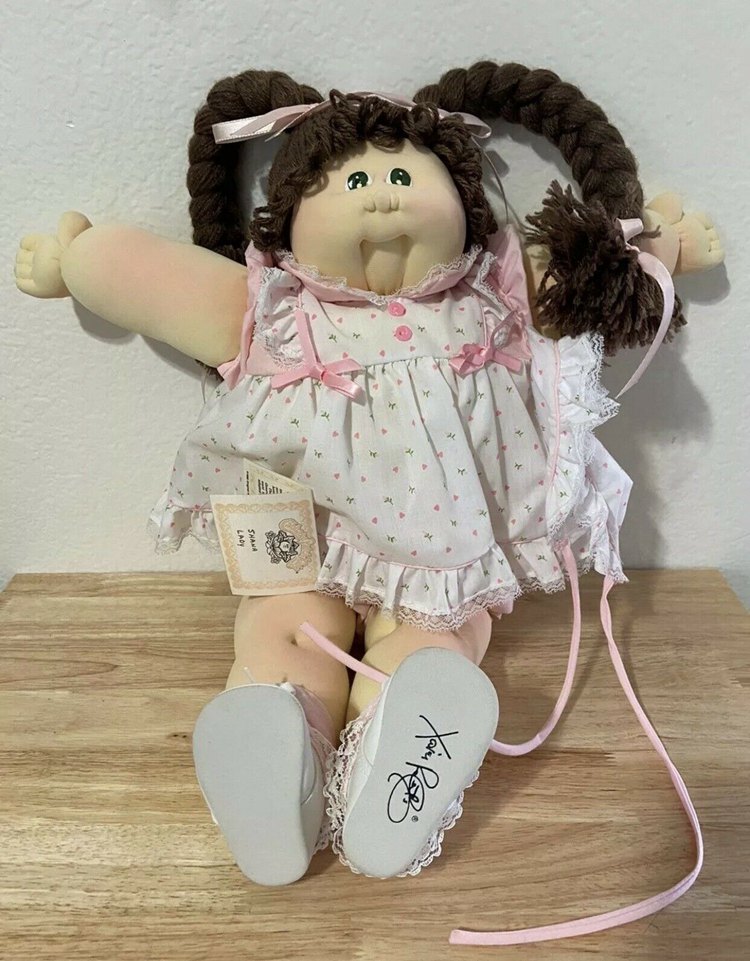 This Cabbage Patch Doll is very valuable. You may be able to sell this doll in good condition for around $3,500 today if they are in good condition. A hand-signed set of this doll had last been sold for $3,500 in 2018.
How Much Are Cabbage Patch Dolls Worth?
Cabbage Patch dolls from earlier times are typically worth $500 to $2000, while standard dolls with vinyl heads usually cost between $10 to $30.
Teresa Ann was the most valuable Cabbage Patch doll to sell in 1985. In April 2021, it sold on eBay for $2000. In April, another Cabbage Patch Doll with a pacifier, adoption documents, and double popcorn red hair sold for $810.
In general, adoption papers, birth certificates, and signature dolls are worth several hundred dollars more than Cabbage Patch dolls, costing $10 to $30.
What Is the Most Valuable Original Cabbage Patch Dolls 1983?
The 1985 Teresa Ann was the most valuable cabbage patch doll, selling for $2,000 on eBay. This doll looks cute with green eyes, dimples on the cheeks, a soft body, and a removable pink dress. Each of these factors contributes to it reaching such a high price.
How to Identify Cabbage Patch Dolls?
Authentic Cabbage Patch dolls can be identified by signatures, body tags, and copyright notice. Expert Cabbage Patch doll collectors can provide additional information regarding an individual doll's authenticity.
Those new to collecting should be cautious about fake dolls that appear authentic. Signed signature stamps, tags, and a copyright notice helps identify Cabbage Patch dolls.
It is more common for the signature stamp of Xavier Roberts to appear on the left cheek of a doll. However, it appears upside down on the right cheek in some instances.
There are also different colors of signature stamps, which correspond to the year of production. During the 1983 to 1989 period, Coleco dolls were stamped with black, brown, mint green signature stamps.
Between 1990 and 1991, Hasbro dolls were available in mauve, teal, and forest green. Besides, Coleco dolls carry a copyright notice in many styles around the head.
There is a one-line notice in some cases, while there is a three-line notice in others. A collector will also examine the position of the head mold number.
Conclusion
Originally introduced in 1982, Coleco Industries presented a line of unique cloth dolls with plastic heads called the cabbage patch dolls. People believe they took inspiration from Xavier Roberts's little soft sculpture dolls called The Little People, sold as collectibles.
By 1982, Roger L. Schlaifer had acquired the unique worldwide licensing rights to the brand and renamed it 'Cabbage Patch Kids.' These cabbage patch dolls broke toy industry sales records three years in a row.
In the 1980s, Cabbage Patch dolls were at the top of the market since kids wanted one at that time. 2014 was the year of the Cabbage Patch doll re-launch, and the dolls were quite popular, indicating that children still love them.
The value of Cabbage Patch dolls had gone up since the 1980s, when they first became popular. There are, however, some new designs in the re-release, which don't add as much value to the original.
There are many vintage cabbage patch dolls worth $500 to $2000. On the other hand, a normal doll with a vinyl head usually costs $10 to $30. There was a Cabbage Patch doll named Teresa Ann in 1985, which was the most valuable in its time.
On April 20, 2021, the doll sold for $2000 on eBay. We've covered 15 of the most valuable cabbage patch dolls in this detailed guide.