What is a happy childhood if there are no toys? The Barbie doll has been a staple in nearly every household worldwide for decades.
The various doll variations have held a special place in the hearts of little girls worldwide. Today, it is much more than a toy or a close companion. It is a significant investment for the future.
Over 1 billion Barbie dolls have been sold since the company's debut at the American International Toy Fair in New York in 1959. The total value of these dolls exceeds one million dollars. Some are encrusted with jewels, while others are extremely rare and sought after.
Today might be a good day to clean your or your grandmother's garage. You never know what you'll come across. You might just be holding on to a hidden treasure.
If you want to sell or buy Barbie dolls, this article will provide you with valuable information on the rare Barbie dolls that are actually worth money.
How to Determine Your Barbie Doll's Value
Collecting vintage and rare items is usually motivated by the objects' condition and age. The same holds true for Barbie dolls; however, some Barbie doll editions are particularly luxurious and, therefore, significantly more valuable than the rest.
While the vast majority of Barbies you find in your storage are likely to be worth almost nothing, there might also be some that are gold mines. Not to worry, there are reliable methods for determining which ones are valuable.
Year of Manufacture: 1950s or 1960s
The most collectible Barbie dolls are from the period between her debut in 1959 and the late 1960s. Barbie dolls from this era are popular due to their beauty, style, and nostalgic values.
They can fetch over $20,000 if they are in mint condition, which means the box and toy are both intact and undamaged.
Early versions of Barbie have a more contoured face than later versions, which have a rounder face shape. They also have divided fingers (especially before 1968), unlike the newer Barbies, whose fingers are permanently joined.
Specifically, pre-1972 Barbie dolls are stamped "Made in Japan" under one foot. You can also check the hips of your barbie to see if you would find a "Barbie" stamp on one side. Let's not forget the iconic high ponytail hairstyle.
Condition of the Doll
There is a difference between "well-loved" and "well-maintained." You've probably heard the phrase "loved to death," which is the most common condition in which Barbie dolls are found.
You must carefully examine the doll to see if her best qualities are still intact. Is her hair silky smooth? Is her skin clear? Is her face indecipherable? Does her beauty shine? Are all her original accessories intact, especially her clothing? These are all questions that must be answered.
The better her current condition, the more valuable she is; nobody wants a battered and bruised Barbie doll, which goes against the doll's image.
Rarity of the Doll
The rarest Barbie dolls are the most expensive. Rarity does not necessarily imply a decline in production over time; rather, it refers to those that were limited in production, to begin with and are extremely difficult to find.
Some examples of these extremely rare Barbies and the number they were manufactured in include:
Lorraine Schwartz Barbie, 12 produced.
A date with Barbie in Atlanta, 25 produced.
City Smart Silkstone Barbie, 600 produced.
The 25 Rarest Barbie Dolls and What They are Worth
Here are the top 25 rare Barbie dolls, each of which is worth thousands of dollars for the reasons listed above. Some of these dolls are so rare that they are never offered at auction, while others are steadily increasing in value.
1. Phillipp Plein 50th Anniversary Platinum Barbie. $2,500, 2009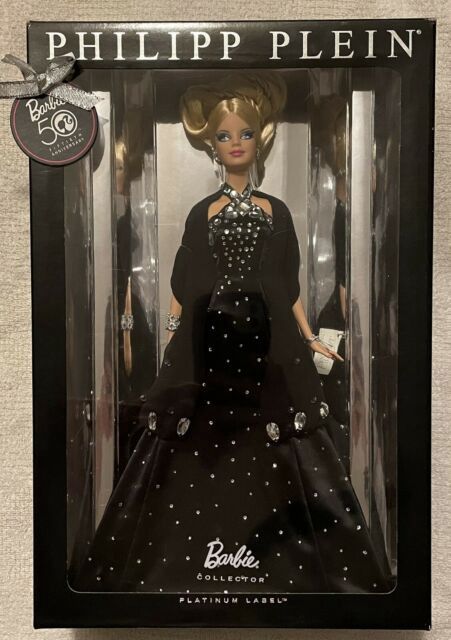 In 2009, Mattel commissioned Phillip Plein, a rock and roll couture designer, to create an exclusive look for its 50th anniversary. 999 of these dolls were released during the celebration as part of one of the world's largest toy fairs in Germany.
It was recently estimated to cost $2,500 due to its scarcity, but one of these is currently for sale on eBay for about $1000.
2. Fabulous 1920s Silkstone Barbie – $2,500, 2000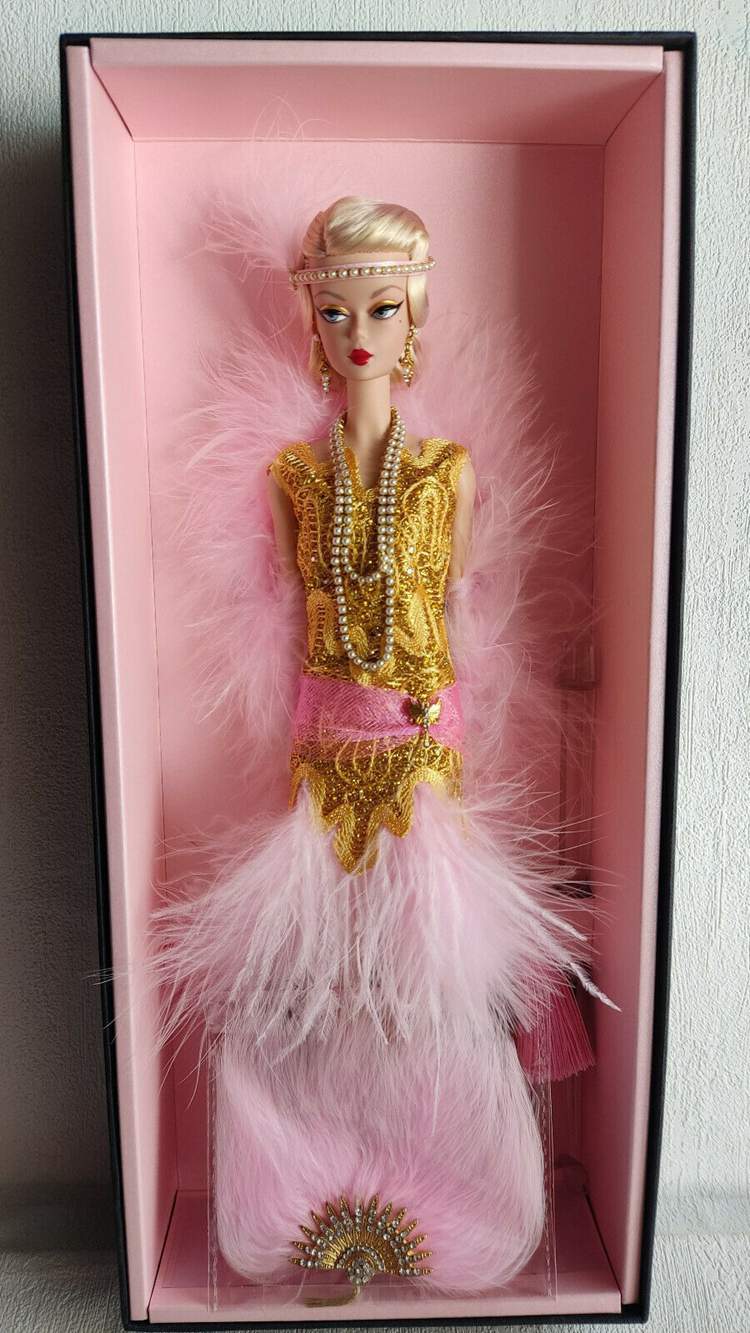 Fashion-Model Barbies are dolls made from a harder plastic than that used for regular Barbies. They were introduced in 2000 and quickly gained popularity among fashion designers and collectors.
This 1920s Silkstone Barbie was featured at the Madrid Fashion Doll Show Convention in 2021, and it was later sold on eBay for $2,500 from a private collection. One of these dolls is currently available on eBay in used condition for $2,000.
3. Superstar Valerie Barbie – $2,900, 1978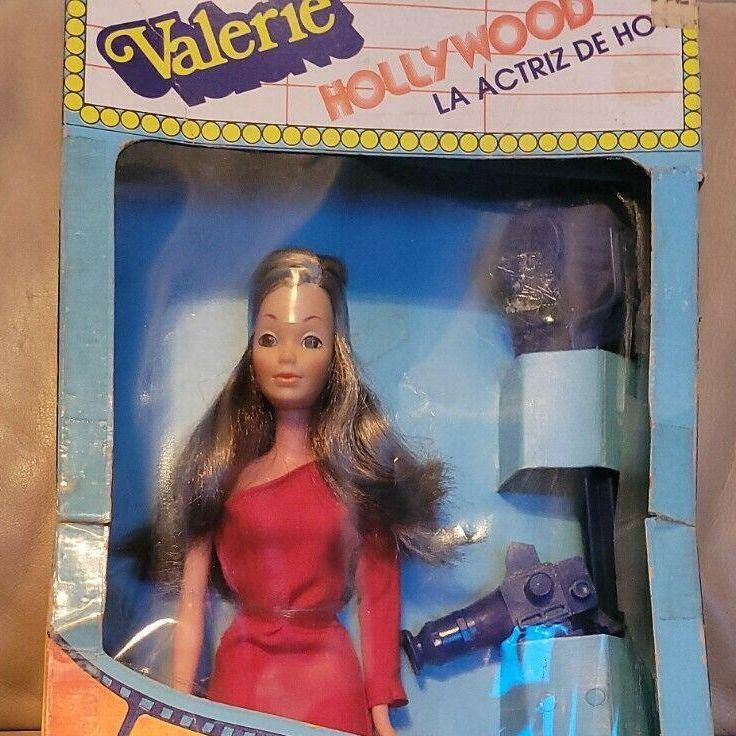 CIPSA created the Superstar Valeria Barbie doll in Mexico in 1978; this Barbie doll is extremely rare and sold for $2,900 on eBay.
4. City Smart Silkstone Barbie – $2,995, 2003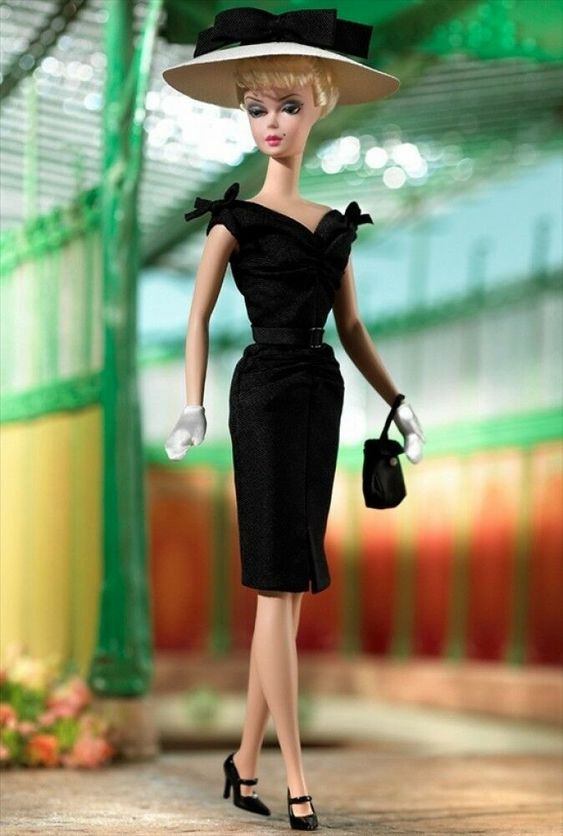 With her porcelain appearance and 1940s-style black dress suit designed by Robert Best, City Smart Silkstone Barbie is an absolute vintage beauty. Only 600 of these dolls were made and were a Japan exclusive.
It was released in 2003 as part of the Barbie Fashion Model Collection. One of these in mint condition is expected to sell for around $2,995. On eBay, however, a City Smart Silkstone Barbie sells for $1,706. On Catawikii, another one sold for 2,500 Euros.
5. Pink Jubilee Barbie – $2,999, 1989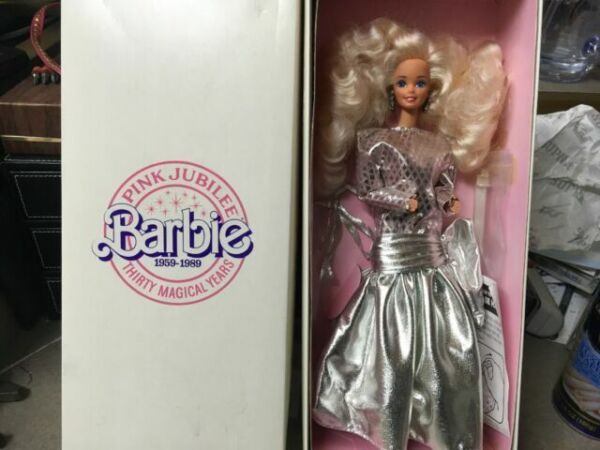 Mattel released only 1,200 Pink Jubilee Barbie dolls in 1989 to commemorate their 30th anniversary celebration.
This doll can only become more scarce in the future, so its value will increase as time passes. The stunningly beautiful Pink Jubilee Barbie doll in mint condition is available on eBay for $2,999.
6. High Color Blonde Ponytail Barbie With Blue Eyeliner – $3,000, 1960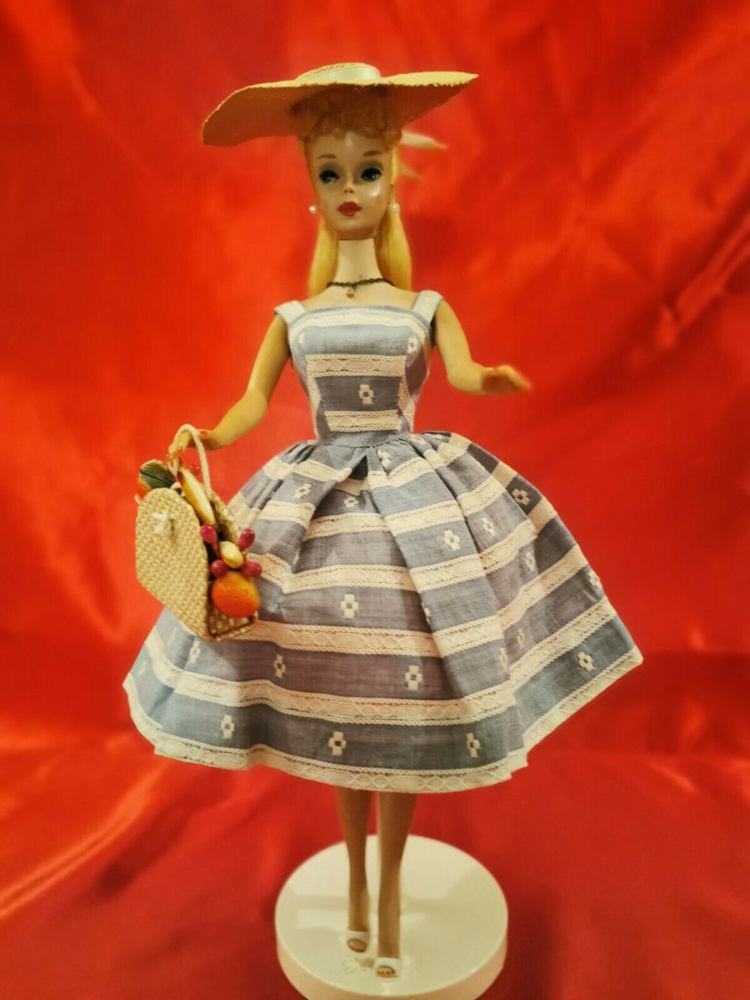 The Blonde Ponytail Barbie with Blue Eyeliner is a rare Barbie doll from 1960. She has a tanned complexion, rouged cheeks, gray eyeshadow, and blue eyeliner. Her gray dress, purse, hat, and nail polish complement her blonde hair and tanned skin.
It is seldom available for sale and is highly protected by dedicated Barbie collectors. It goes for $3,000 on eBay without the original packaging.
7. A Date with Barbie in Atlanta – $3,500, 1998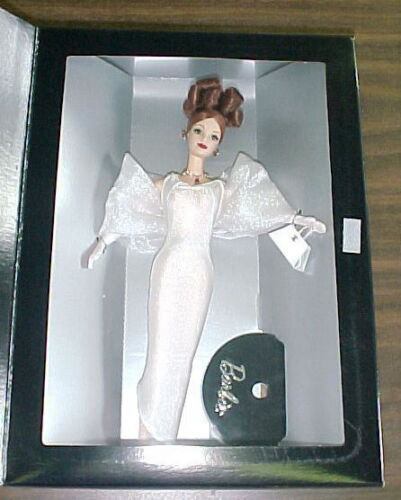 As part of the National Barbie Doll Convention in 1998, "a date with Barbie in Atlanta" was created. These dolls were given as gifts to those who attended the event. There are numerous of them available. However, this one with a white dress is quite rare, as only 25 were produced.
This doll is over 20 years old and is expected to continue to appreciate in value. The doll is being sold on eBay for $3,500.
8. American Girl Barbie – $3,500, 1966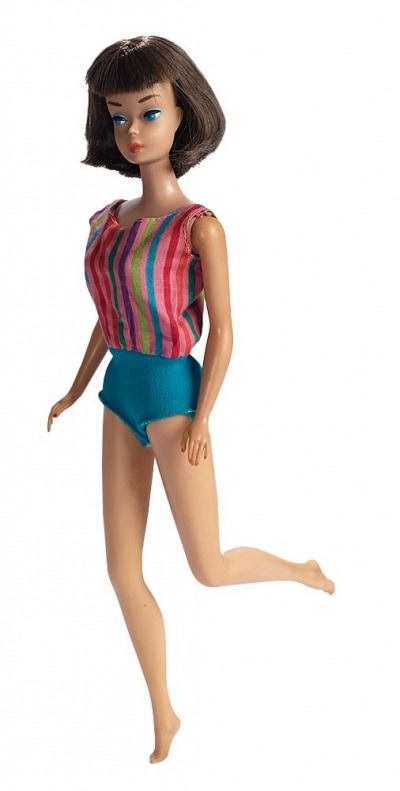 After the release of Barbie dolls in ball gowns the previous year, the casual look of the 1966 American Girl Barbie was a breath of fresh air. This is the first Barbie with life-like bendable legs.
A mint-condition American Girl Barbie sold for $3,500 on eBay a few years ago. You can also purchase a used version of this doll on eBay, currently selling for $1,500.
9. German Bild Lilli Hauser Barbie – $3,999, 1950s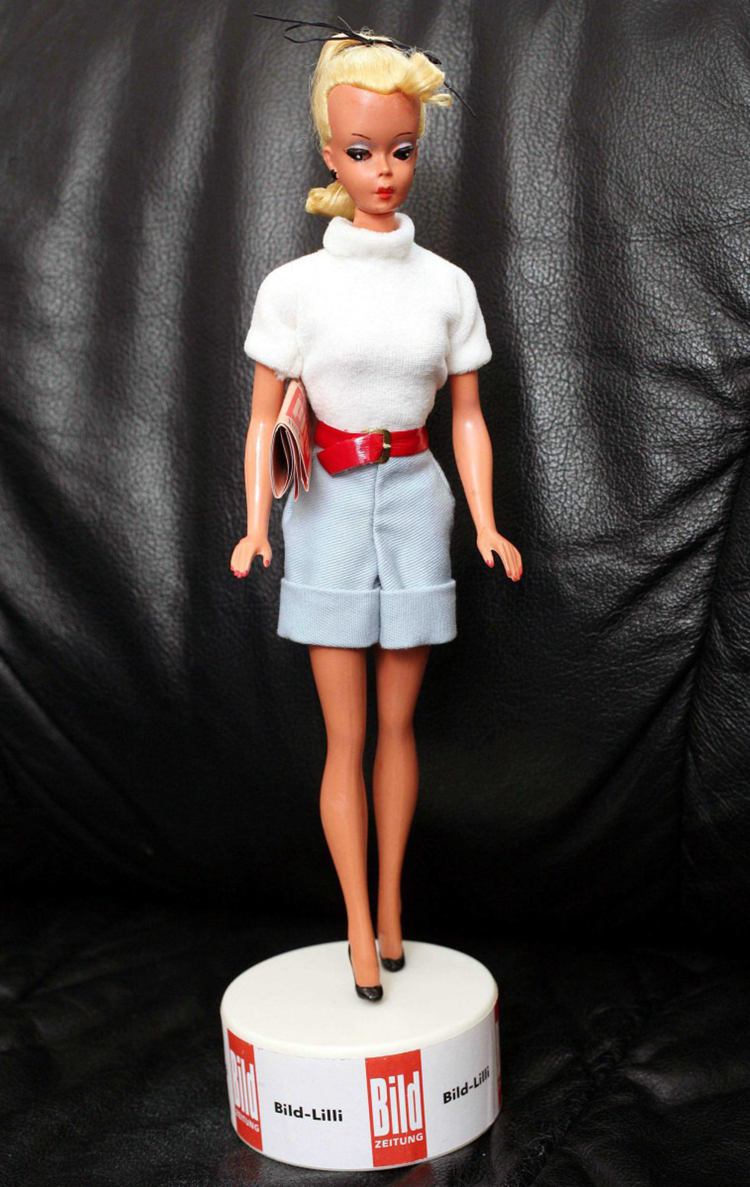 Bild Lilli was a German doll that was manufactured from 1955 until 1964 when Mattel acquired the rights to it. According to a German brochure, there were approximately 130,000 Bild Lilli dolls in circulation at the time, but that number would have been significantly reduced by now.
When Mattel took over, the Bild Lilli dolls were altered to fit the Barbie image. Instead of the sexy, scantily-clad secretary who dated older men for money, Barbie emerged as a fun, girly teen image.
This version of the Bild Hauser Doll is hard to find in the United States and was recently sold on eBay in near-mint condition for $3,999. This doll was sold without her original packaging, though she wore her original clothes. Another version was sold for $2,600.
10. Vintage Mattel Black Francie Barbie – $5,000, 1960s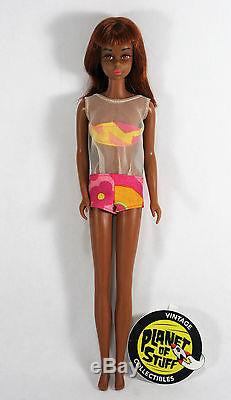 Dating back to the 1960s, Black Francie Barbie was one of the earliest representations of an African-American woman in the Barbie line. This Barbie doll has long black eyelashes, light brown eyes, and light pink lipstick to match her swimsuit.
A rare edition that was sold only in Japan sells for around $5,000 on eBay. The condition of this doll is used, and it is missing its original box.
11. Aqua Queen of The Prom Barbie – $5,000, 2001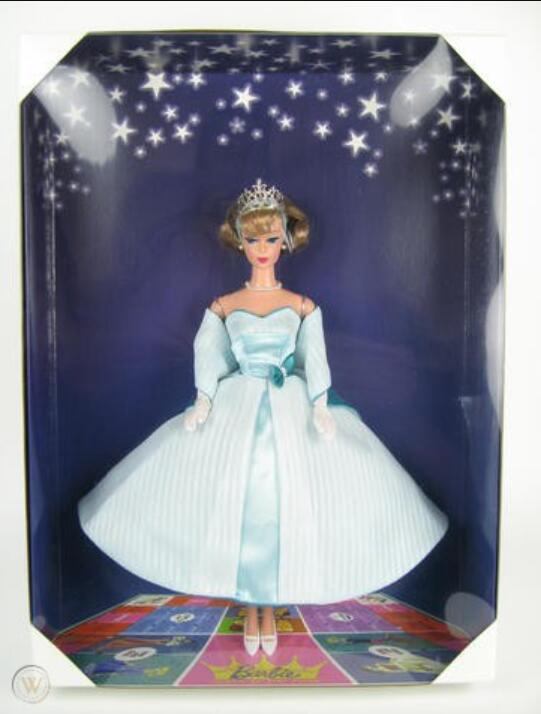 There are only 30 copies of this doll in the world. It is a Collector's Edition doll created for the 2001 National Barbie Doll Convention and gifted to the event's chairpersons.
It may be a standard doll, but its scarcity accounts for its high price. It was previously available for $5,000 online. Another copy is currently listed on eBay for $4,500.
12. Carol Spencer Holiday Barbie – $5,000, 1994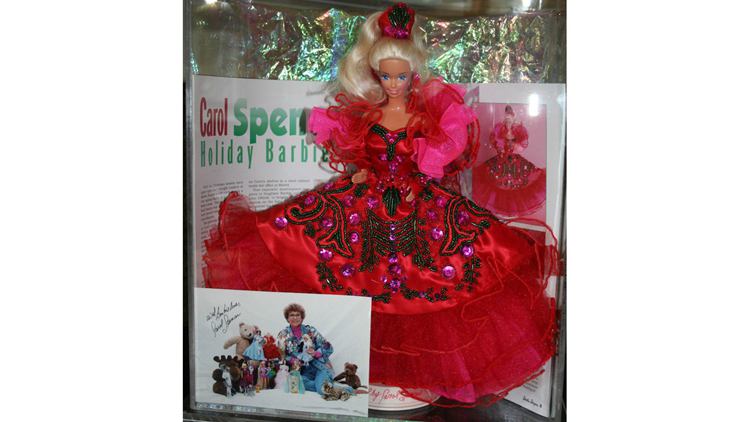 Carol Spencer worked as a designer for Mattel from the 1960s to 1998, creating some of Barbie's most iconic looks.
In 1994, a special-edition prototype was created and named after her. The Carol Spencer prototype Barbie was estimated to cost $999 but sold on eBay for $5,000.
13. 1920s Gran Via Silkstone Barbie – $5,000, 2021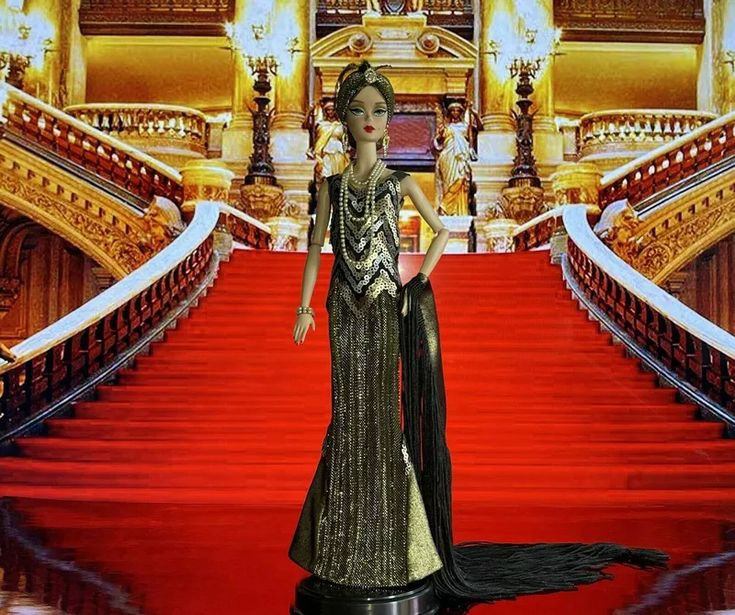 This limited edition of 20 silkstone Barbie dolls was created specifically for the 2021 Madrid Fashion Doll Show Convention as centerpieces. This rare silkstone doll replicates 1920s fashion with a black and gold sequined dress, feathered turban, pearl necklaces, and dangling earrings.
Silkstone Barbie dolls are loved by collectors because the material used to make them resembles porcelain and has a vintage feel to it. When a copy of it was made available for purchase online in 2022, it sold for $5,000. In July 2022, it sold for $4,500 on eBay.
14. Sweet Dreams No.2 Brunette Barbie – $5,500, 1959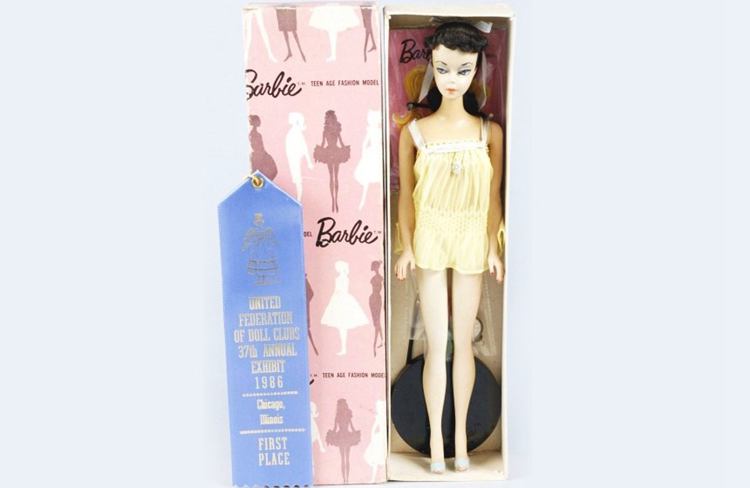 The Original Barbie usually got all the attention from collectors in the early eras. The second Barbie doll, Sweet Dreams No. 2 Barbie, was sold for $5,500 to an anonymous bidder at the Dan Murphy auction in 2010.
This rare Barbie doll came with several accessories, including open-toe mules, a green diary, a brass alarm clock, and an apple.
15. Karl Lagerfield Barbie – $6,000, 2014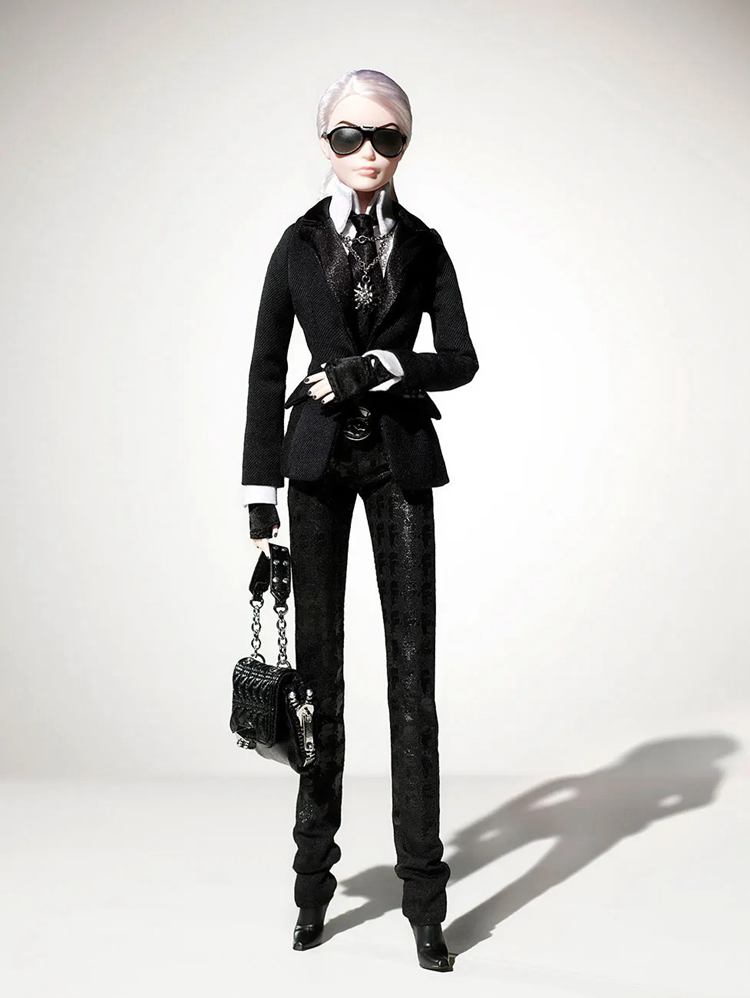 Mattel honored fashion legend Karl Lagerfield in 2014 with the release of 999 Barbie dolls that immortalized him. The dolls are dressed in Karl's signature look, which features a high-collared shirt with French cuffs, a black tailored jacket, a black necktie, and black pants.
The doll sold out less than an hour after it was released. They were initially sold for around $200 each, but they were already being resold for $3000 that same day. This platinum-label doll can sell for up to $6,000 in its original box. The doll is currently available on eBay.
16. Lorraine Shwartz "Bling Barbie" – $7,500, 2010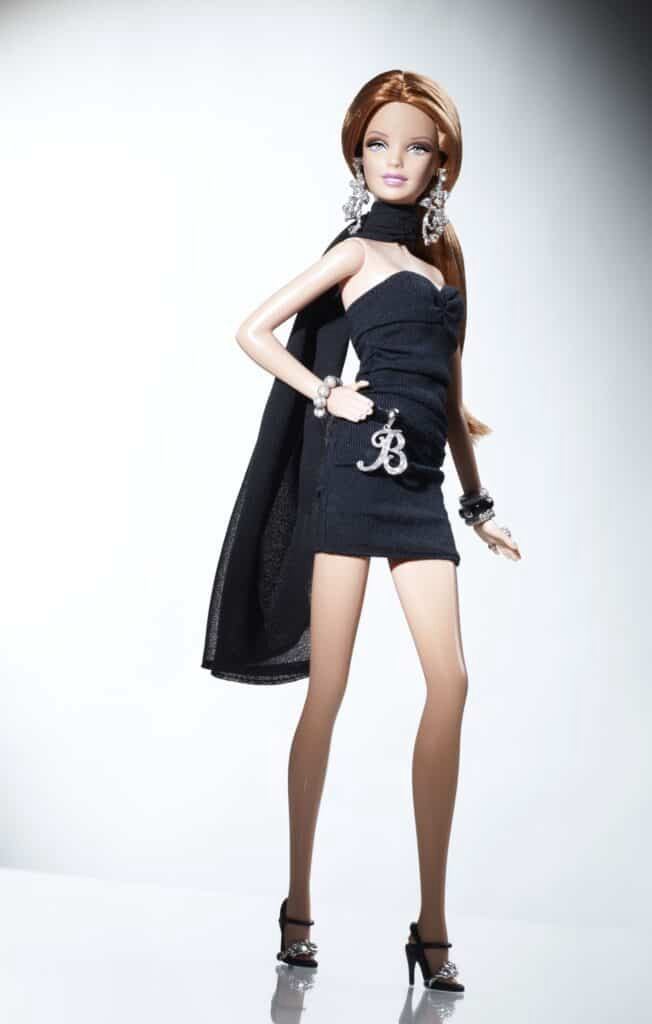 Mattel collaborated with twelve members of the Council of Fashion Designers of America (CFDA) to create twelve distinct luxury Barbie dolls that were released in 2010 to raise funds for various charities.
The Bling Barbie is one of the most expensive Barbie dolls in the world because iconic jewelry designer Lorraine Schwartz added diamonds worth $25,000 to the belt, shoes, and earrings.
However, this doll was sold for a measly $7,500 compared to its actual worth but will definitely be worth much more if it were to be resold.
17. Barbie Loves the Improvers Island Steel Promotion -$9,999, 1968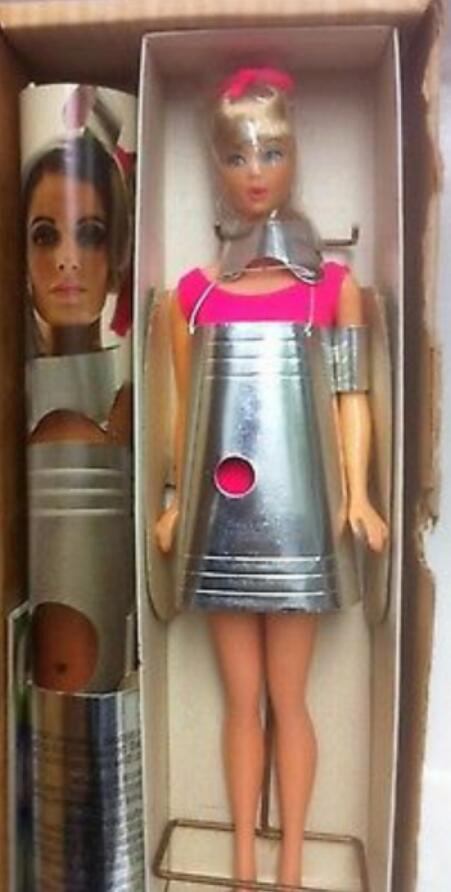 As part of a promotional gift set for Inland Steel, a company that manufactured steel drum containers, this Barbie was created with blonde and brunette hair.
It is rare because only a few are known to exist, and its style is quite unique. This promotional Barbie, in its original box and unused, can be purchased on eBay for $10,000.
18. Barbie In Midnight Pink – $9,550, 1965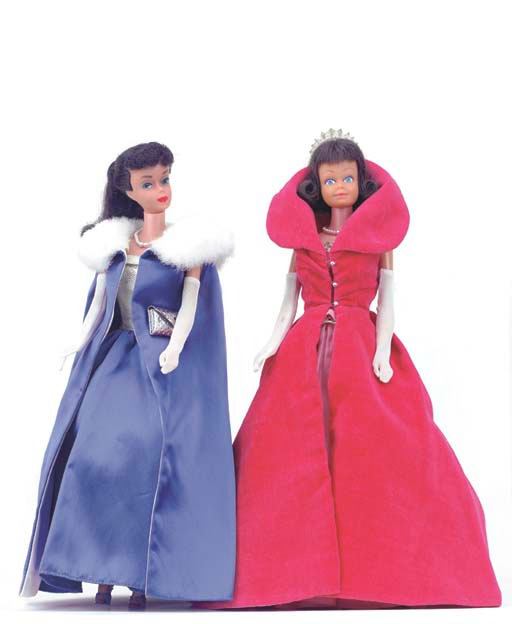 Two Dutch women with a massive collection of Barbie dolls put them up for auction at Christie's in 2006. This rare Barbie was among those that sold for a high price that night.
It was sold for GBP 5,040 to an anonymous collector who also paid a fortune for the Gala Abeng Barbie and the Barbie in Midnight Red.
19. Gala Abeng Barbie – $13,673, 1965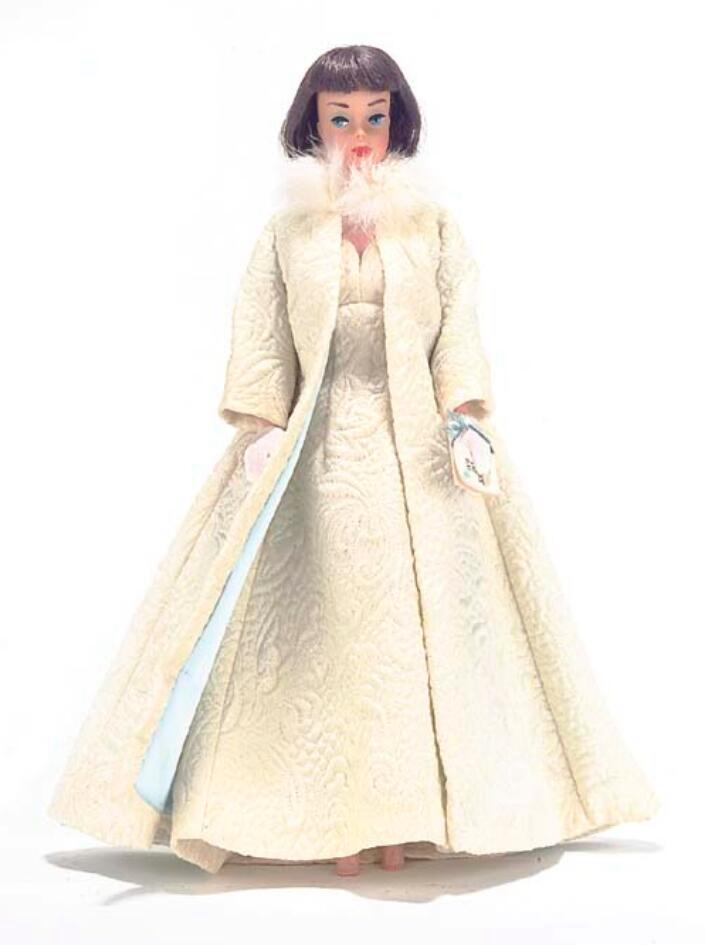 Gala Abeng's high-color Barbie was released in 1965, exclusively in Europe and Japan, and is extremely rare. Anne Marie Crivelli dressed this iconic Barbie in a stunning cream dress and fur-collared overcoat.
It was part of the 4,000 Barbie dolls displayed in the world's largest private collection of Barbie dolls at the 2006 Christie's auction. It was purchased for $13,673 by the same anonymous buyer who purchased the "Barbie in Midnight Red."
20. Pink Diamond Barbie – $15,000, 2012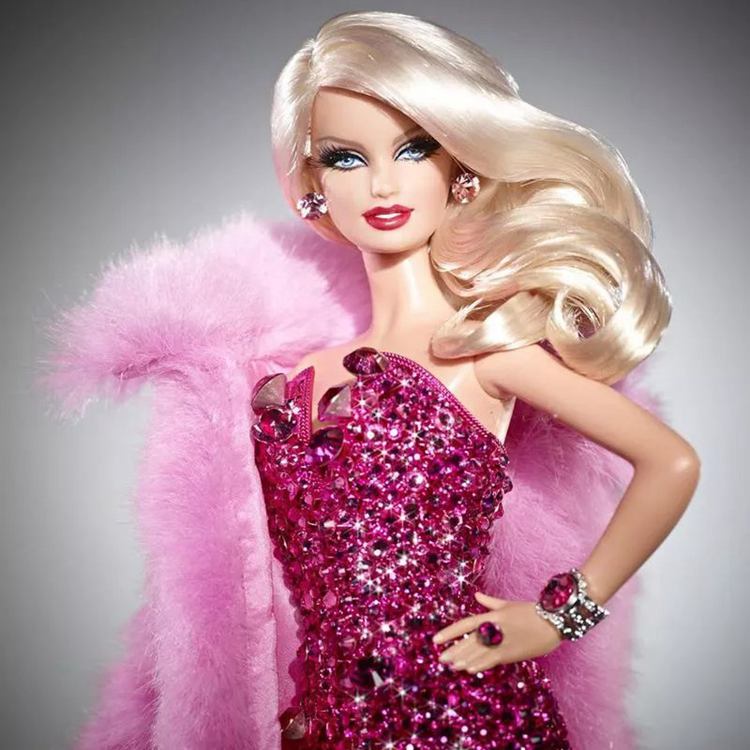 Philip and David Blond, also known as The Blonds, collaborated with Bill Greening, Mattel's chief designer, in 2012 to create this stunning Barbie doll. Their goal was to raise money for charity.
The Pink Diamond Barbie is dressed in literal pink diamonds. Rose and fuchsia diamonds adorned the mini corset dress, and the pink fur coat complemented the look, which stunned the audience at The Blonds fashion show in New York, where she made her debut.
The Barbie was auctioned off for $15,000, with the proceeds going to the MAC Aids Fund Organization.
21. Barbie in Midnight Red – $17,000, 1965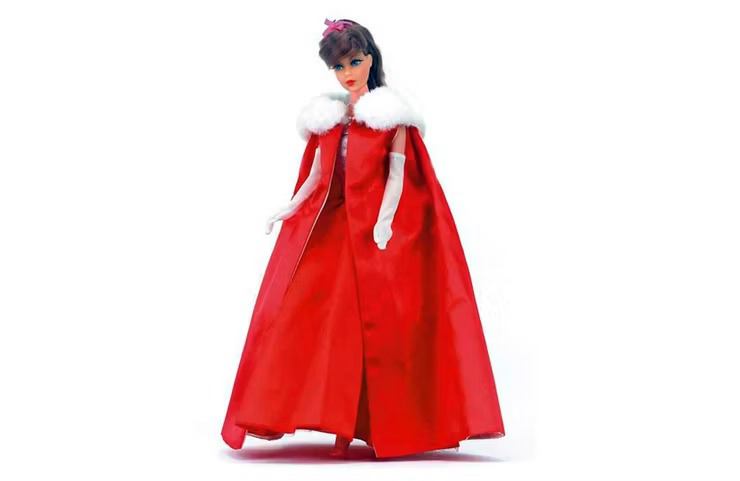 The 1965 Barbie in Midnight Red sold for a whopping $17,091 at a Christie's auction in 2006. It was part of a private collection of 4,000 Barbie Family dolls and was the most expensive item sold that day.
The auction price in 2006 was more than three times its selling price in 1999 at another Christie's auction.
The same anonymous buyer also purchased Barbie in midnight pink for $9,550. Together with Barbie in Midnight Red, they are the rarest color Barbies. The most common color is Barbie in Midnight Blue.
22. The Original Barbie Doll – $27,000, 1959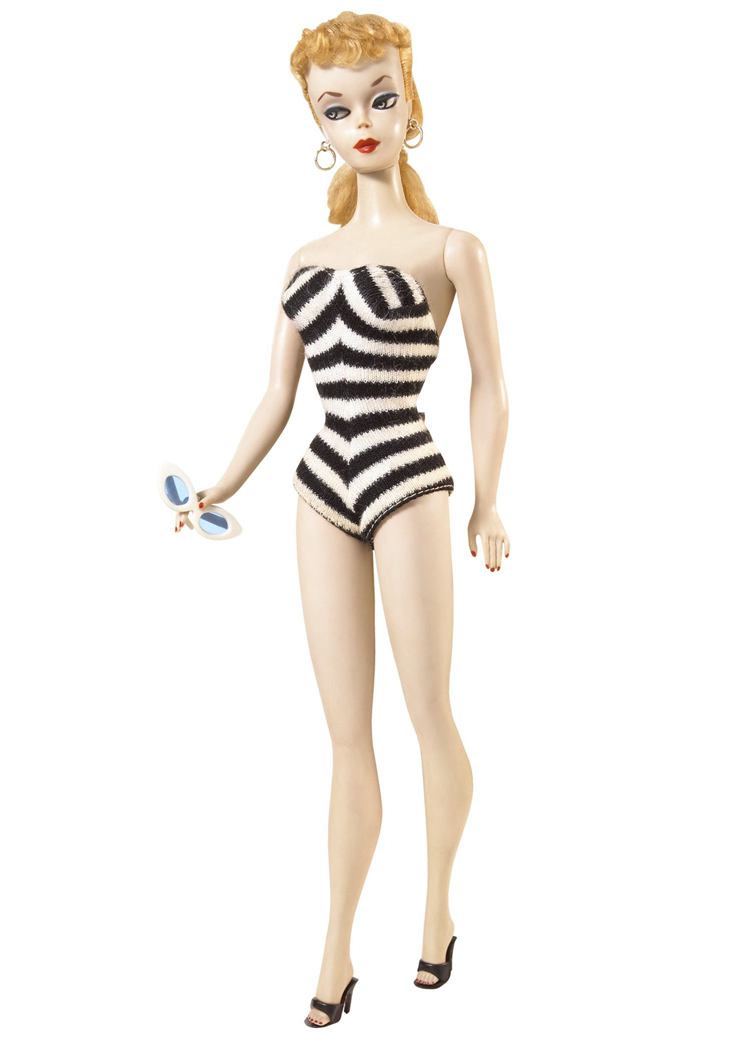 The first Barbie doll was released in 1959. The Original Barbie has golden blond hair, light blue eyeshadow, thick eyeliner, stunning red lips, gold hoops, and a Hollywood-style bathing suit.
The now 63-year-old Barbie is as sought-after as they come. 350,000 dolls with blonde and brunette hair colors were sold for $3 each. However, current estimates place the price at around $8,000. An original Barbie doll in mint condition was sold at auction for $27,450.
The second edition of Barbie dolls released the following year has a similar appearance to this one but can be distinguished by the holes under the original edition's feet. There's an ongoing bid on eBay, currently estimated at $3,000.
23. De Beers 40th Anniversary Barbie – $85,000, 1999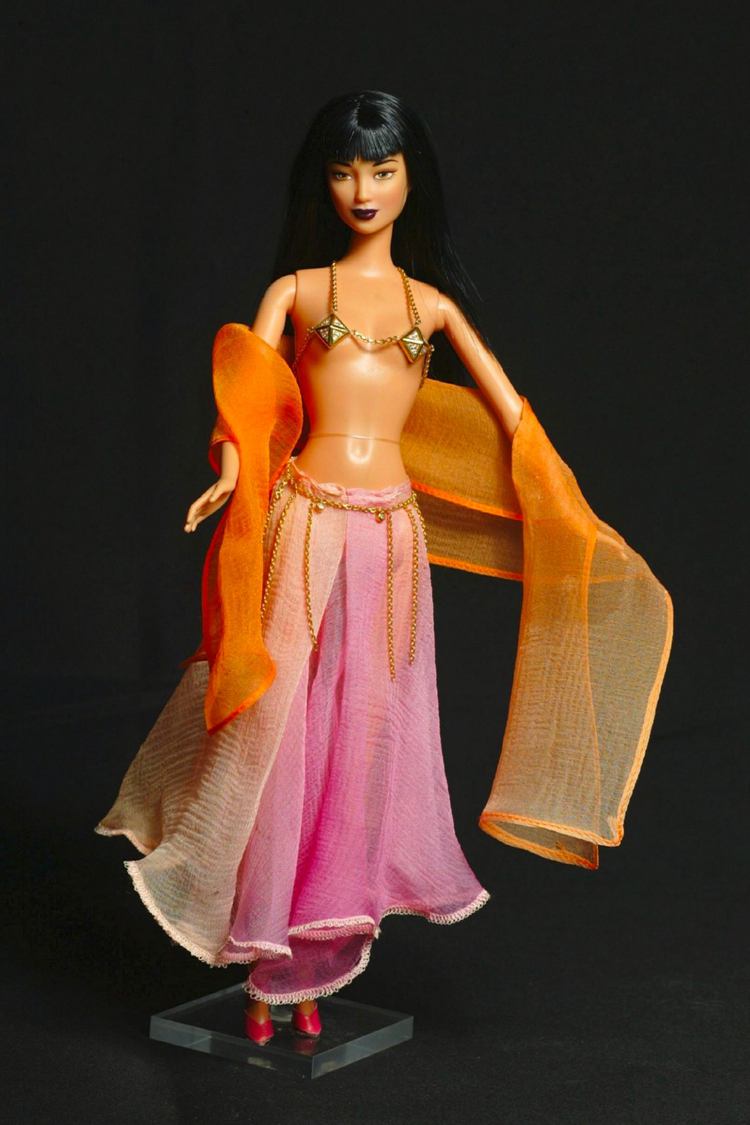 For their 40th anniversary celebration in 1999, Mattel partnered with De Beers, a diamond company. The Barbie doll had a middle-eastern style, dressed in a gold strappy bra, a full-length pink sheer skirt, pink shoes, and she carried an orange scarf.
The highlight of this Barbie's outfit is the belt, which was designed by De Beers and features 160 diamonds. This glamorous doll sold for $85,000 and held the title of "most expensive Barbie doll" for a while.
24. Barbie and The Diamond Castle – $95,000, 2008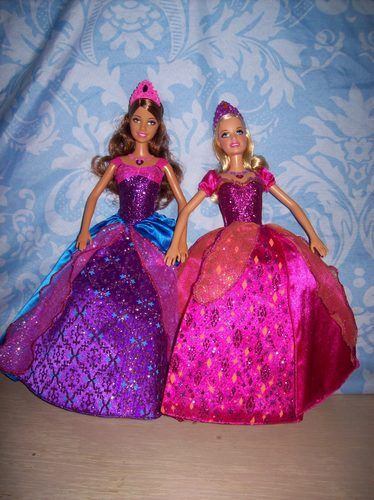 In 2008, Mattel released the Barbie and The Diamond Castle collection as a promotional stunt alongside the release of the feature film of the same name.
At the time, this Barbie doll was the most expensive ever made, with an estimated price of one million pesos ($95,000). However, it was not out up for sale.
The doll may appear to be any other Barbie in a shimmery ball gown, but upon closer inspection, the details are astounding.
There are exactly 318 diamonds; the hair, necklace, earrings, rings, and slippers are made of white gold with diamonds, and the gown is made with 44 round cut stones.
25. Stefano Canturi Barbie – $302,500, 2010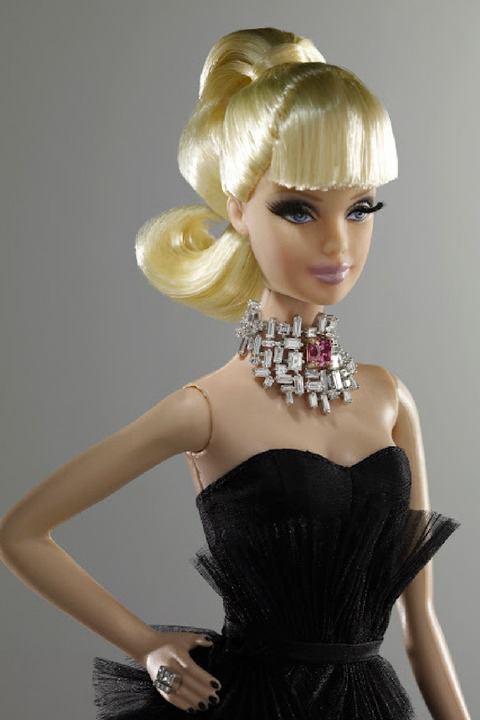 This is currently the most expensive Barbie in the world, having sold for a whopping $302,500 to an anonymous bidder at Christie's in New York in 2010. The enormous proceeds from selling this unique Barbie were intended to benefit the Breast Cancer Research Foundation.
Stefano Canturi, an Australian jewelry designer, designed the jewels and black dress on this doll, which is considered one of the most beautiful Barbies you will ever see.
Mattel commissioned him to design this jewelry, which included a matching ring set, to promote its new collection.
The necklace in "Stephani's" jewelry set is made of a one-carat square emerald-cut Australian pink diamond surrounded by three carats of white diamonds. Canturi stated that the design was created to "pay homage to Barbie's modern yet timeless style," and it does.
Frequently Asked Questions
What Inspired the Creation of the Barbie Doll?
Ruth Handler, the co-founder of Mattel Inc., observed a common practice of young girls pretending to be adult women while playing with paper.
Are Barbie's Accessories Worth Anything Without the Doll?
Yes. It depends on the quality of the accessories, much like the doll. The truly rare and well-preserved ones are valued much more than the others.
Why Was It Called Barbie?
It was called barbie because the name of the founder's daughter, who ultimately inspired the doll, was Barbara.
Conclusion
Barbie dolls have both sentimental and monetary value if they are well-maintained and from the most collectible series.
The value of older Barbie dolls continues to increase with time, but their condition makes all the difference. If you have any questions or comments, please leave them in the comments section.