Attention all book enthusiasts and collectors in the house! We bring you good tidings. In case you have been thinking of getting your bookworm self a first edition of your favorite book, are looking to start building your collection of rare books or are simply curious how much value some of the first editions out there have, this is the post you've been looking for.
Now we know that one book that is desirable to one person may not apply to the other, but maybe we will have found a common ground by the time we are done sharing our final thoughts on the value of first edition books.
Buckle up!
What a First Edition Book Is
When it comes to defining the terminology, first edition, booksellers and collectors have a hard time agreeing on what a book's first edition actually means. For publishers, a first edition refers to the format a book took when it first became available for sale. First edition can also be used for all copies of a book that were printed from the first setting of type.
For collectors, the first edition is the first appearance of an author's work. If we come closer to today, most collectors will maintain that a modern first edition is any book printed from 1900 onwards though that is usually up for debate.
How To Tell if a Book is a First Edition
It is important to note that before 1900, books didn't indicate first or successive editions. As a result, it may be hard to identify first printings in older books, but one can tell by looking at the date on the title page. If that doesn't tell you anything about its printing, then the only remaining choice is turning to reference guides such as Collected Books: The Guide to Values by Allen and Patricia Ahearn's and Edward Zempel and Linda Verkler's First Editions: A Guide to Identification.
Other useful guides that you may look out for as references include:
● ABC for Book Collectors by John Carter
● A Pocket Guide to the Identification of First Editions by Bill McBride
● Collected Books: The Guide to Values by Allen and Patricia Ahearn
● First Editions: A Guide to Identification by Edward Zempel & Linda Verkler
● How to Identify and Collect American First Editions by Jack Tannen
Another way to tell is by looking at the row of numbers on the book's copyright page. Western publishers adopted this method in the mid 1990s but the order of these numbers varied from one publisher to another. Despite the varying numbering methods, the lowest number indicates the printing i.e. in the case of 2 3 4 5 6 7 8 9, 9 8 7 6 5 4 3 2 and 3 5 7 9 8 6 5 4 2, all indicate a 2nd printing.
Some may have added the year of printing to make it a little more sophisticated or if a popular book got reprinted several times in a year like in this case 86 87 88 89 90 10 9 8 7 6 – which means 6th printing in 1986.
Beware of books that indicate "First edition" or "First printing" but are not. Oftentimes, publishers will state so when making the order for a new printing and still use numbering to indicate the actual printing. If a book's copyright page says:
First Edition, First Printing
9 8 7 6
That means it is the 6th printing and not the first.
It is therefore important to have a reference in hand, something that even professional booksellers do seeing that there are way too many publishers, and ways of notating.
You may also consider getting an appraisal from an expert. A book appraisal offers a professional and thorough description of a book's condition and qualified value.There are no certifications for becoming an appraiser so you might want to work with a professional bookseller who has been in the book business for a few years. A professional appraiser has the experience and resources that help with identifying
A first edition correctly and its current market value.
How to identify a first edition book:
First Editions and First States
Now that you know what a first edition is and how to identify it, the only question remaining is if it is a first state and whether that matters too.
A first state just like first edition, is used to refer to the first printed form that a book takes only in this case, state indicates a slight change or several changes made to the type or paper. This is especially common when errors are detected after the first printing and is influenced by the intensity of the mistake. If an entire chapter of a book was bound in the wrong order, there were definitely reprints and the "first edition" description remains.
These books are returned from the stores where they undergo some muted but notable metamorphoses mid-print run, making those already bought at the time rare first states that will earn or cost a person a pretty good amount of money.
Are First Edition Books Worth Anything?
If you have a rare book sitting on a shelf somewhere in your house, you might be sleeping on some good amount of cash before first editions of well-loved books are some of the most prized in literature.
That super rare J.K Rowling's first edition of The Tales of Beedle the Bar (there were only seven leather-bound editions) or any post 2000 signed Harry Potter lying in your attic may be worth a little more than you might have imagined.
Let's take a look at some of the most valuable first edition books that we have.
A Price Guide For First Edition Books
Here are some of the first edition books you can find out there and the price they sold for so you know what to expect.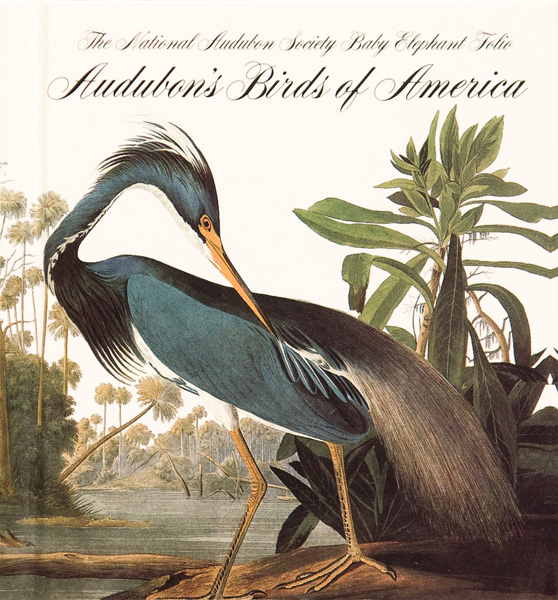 Considered the archetype of wildlife illustration, this book by Audubon was originally printed in the 1800s and comprises over 400 North American birds. These birds have long been engraved and can be found in museums or historical homes. A copy of Bird of America sold for $9.65 million in 2018 and a second in 2019 for a whopping $6.6 million.
2. 1535 Coverdale Bible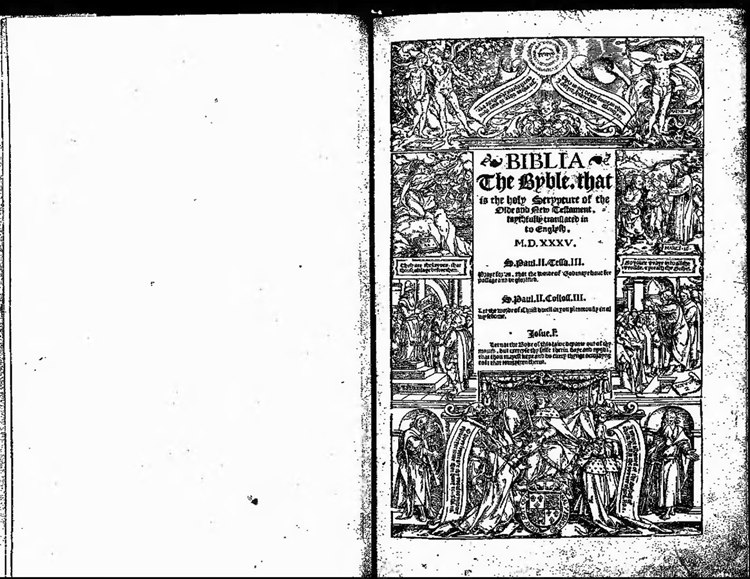 The first edition of the first printed Bible in English) was sold for $695,000 at AbeBooks. It was from the collection of Dr. Adam Clarke a prominent Methodist theologian and contemporary of John Wesley.
3. Marvel and DC Comic Books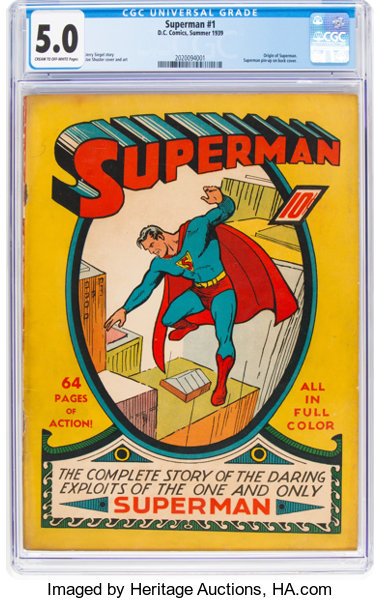 Obviously not all copies of Marvel and DC comic books will fetch a good amount but those that do certainly sell for ridiculously high prices considering they are among the most coveted rare books in existence. If you were to buy a copy of Superman #1 at your local bookstore, it may cost you a little under $5 but a first edition of the same sold for $456,000 at Heritage Auctions in 2019.
4. James Joyce's Dubliners
A First edition, first impression and presentation copy, James Joyce's Dubliners book that was inscribed by the author is one of the earliest copies and was sold for $262,500.
5. K. Rowling's Harry Potter Books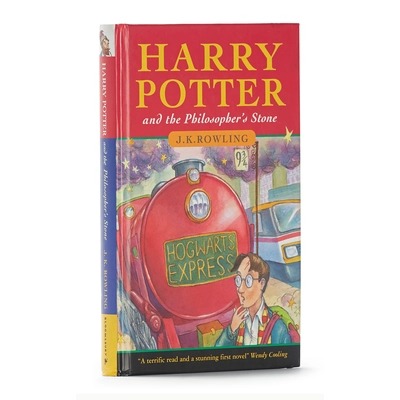 J.K Rowling is well known among book collectors for her Harry Potter books which are ever in each reader's mouth. No wonder first editions from the Harry Potter series go for such high prices but then, how high, you may be wondering. A first edition of the first book in the series Harry Potter and the Philosopher's Stone sold to a collector for $162,500 in 2018 and another for $150,000 the following year.
6. Alice in wonderland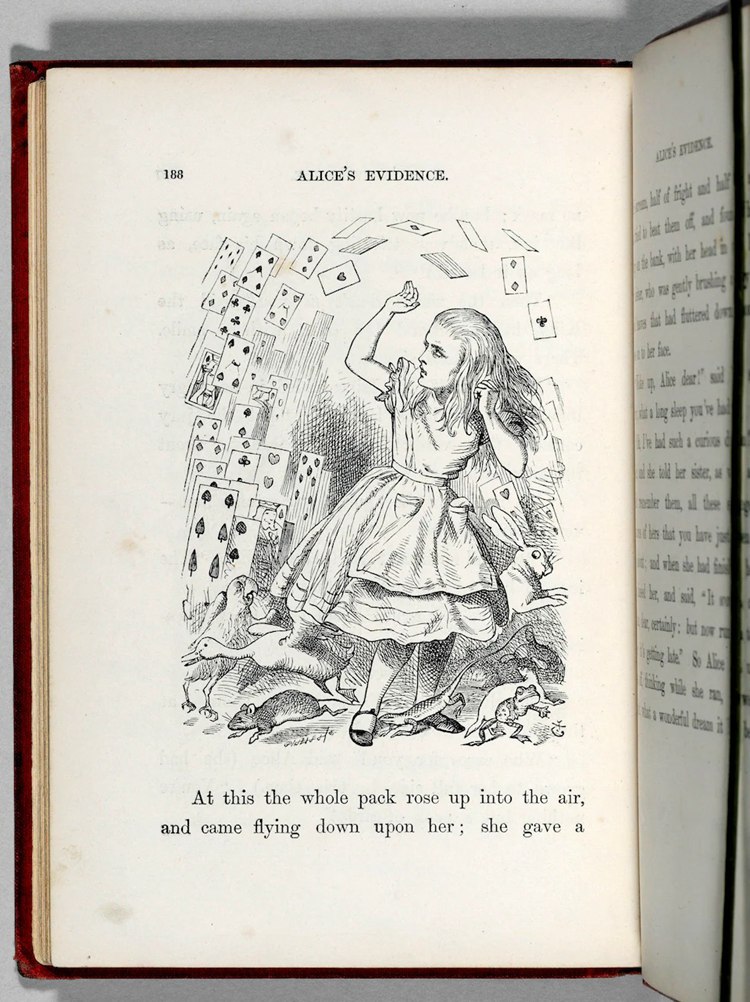 Lewis Carroll's Alice in Wonderland book first print appeared in 1865 and the 2,000 copies were taken off the shelves after its illustrator John Tenniel expressed his dislike for their print quality. Guess how much they go for? Not less than seven figures! Such a steal for some book whose print's quality was disliked, yeah? The book's second edition also released that same year but dated 1866 are also rare and pretty expensive.
7. The Hobbit by J.R.R. Tolkien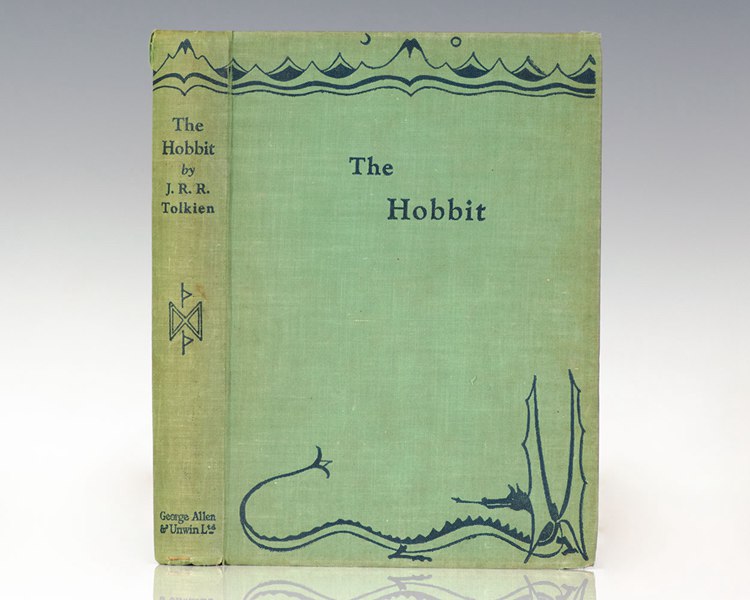 A children's book, The Hobbit by Tolkien printed only 1,500 copies when it first came to the market. Everyone loved it and the book quickly sold out in three months. Considering how limited the book is, a first edition of The Hobbit is worth about $50,080 in good condition.In 2003, the most expensive copy of this book sold on AbeBooks for $65,000.
8. Charles Darwin's On the Origin of Species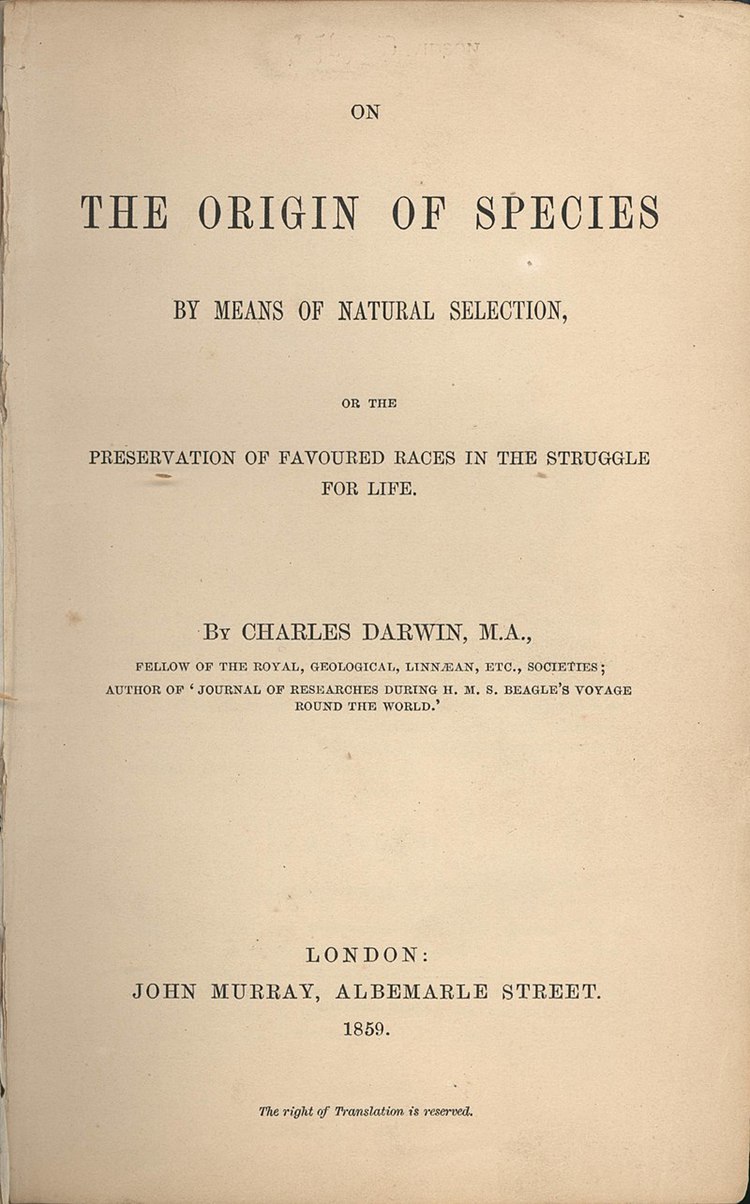 Who wouldn't want to own a first edition copy of any Charles Darwin book if they had the money to buy one? Copies of Darwin's On the Origin of Species by Means of Natural Selection, or the Preservation of Favored Races in the Struggle for Life have sold for $564,500 and $500,075. The first edition was originally published in the U.K. in 1859 by John Murray and clearly, folks are still fascinated by the English writer's work to date.
9. Lord of the Flies by William Golding
If you ever come across the book Lord of the Flies and more so a first edition, you can expect it to be worth nothing less than $8,000.
10. Animal Farm by George Orwell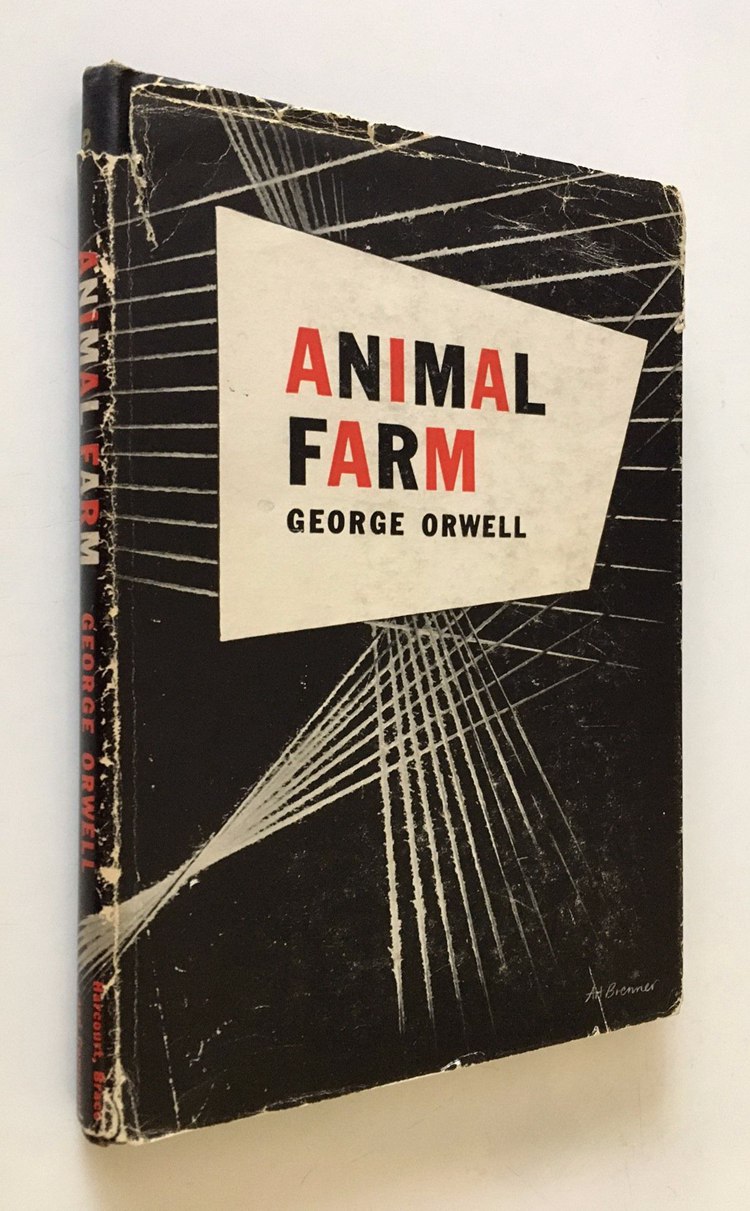 George Owell's Animal Farm book is a critique on the Soviet Union's Stalin ideology. A first edition of this popular book will cost about $7,000 and there are collectors who are so ready to buy it.
15 Most Valuable First Edition Books in the World
1. De Revolutionibus Orbium Coelestium, Libri VI by Copernicus Nicolaus
This first edition, of "the earliest of the three books of science that most clarified the relationship of man and his universe (along with Newton's Principia and Darwin's Origin of Species) is worth $2.5 Million.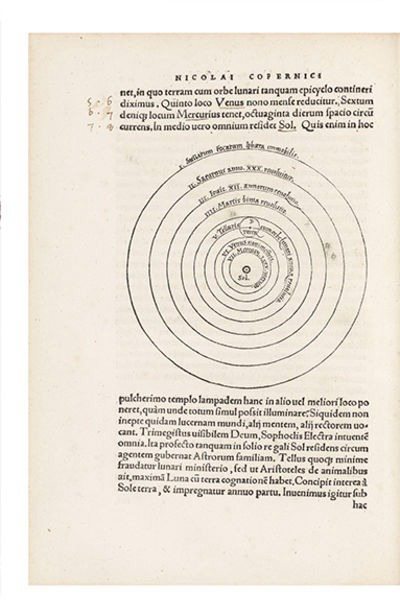 2. The Road To Serfdom by Hayek Friedrich August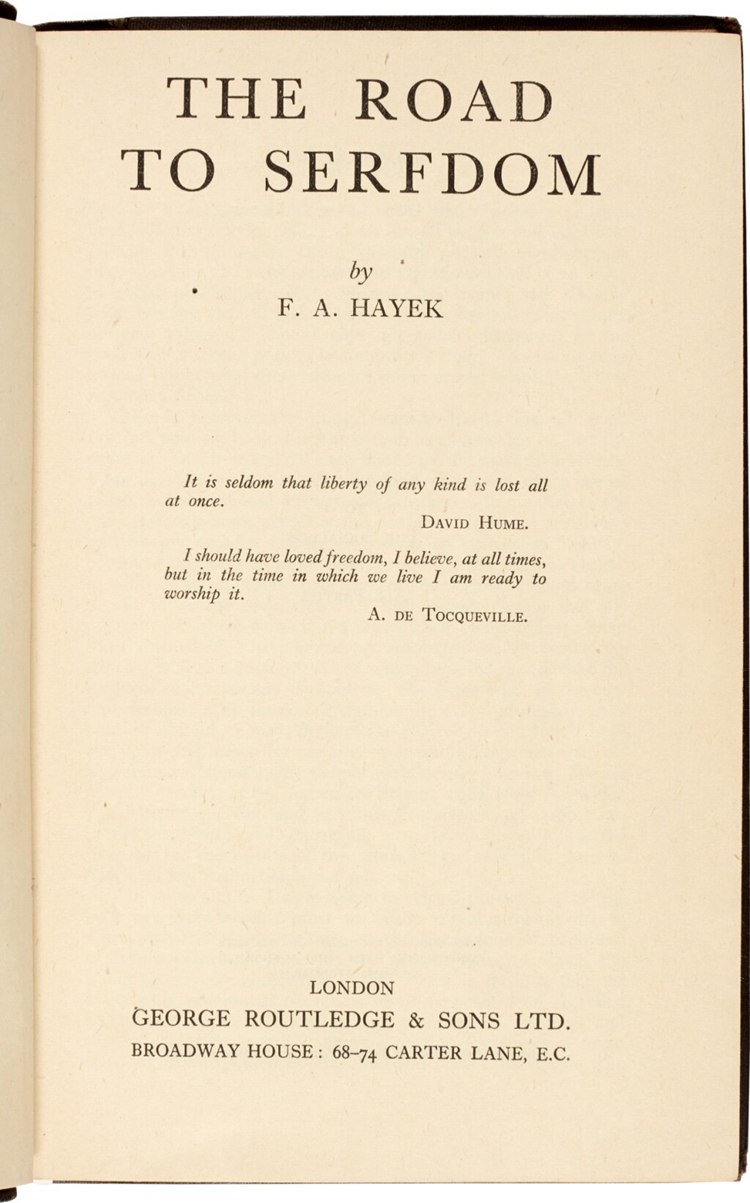 3. Franklin D. Roosevelt Letters and Limited Edition Books Collection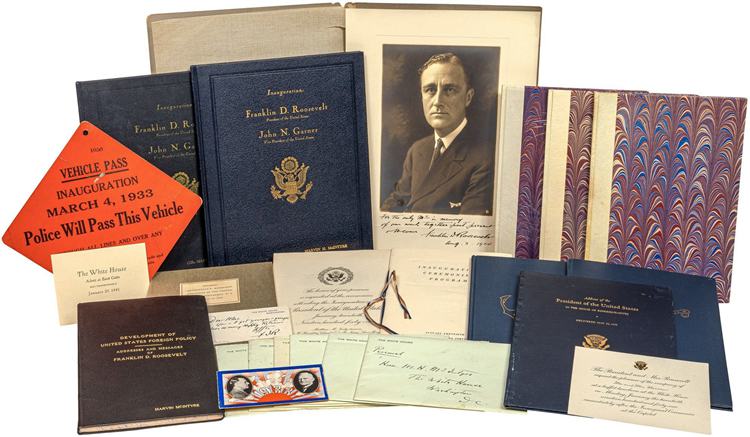 4. Ulysses by James Joyce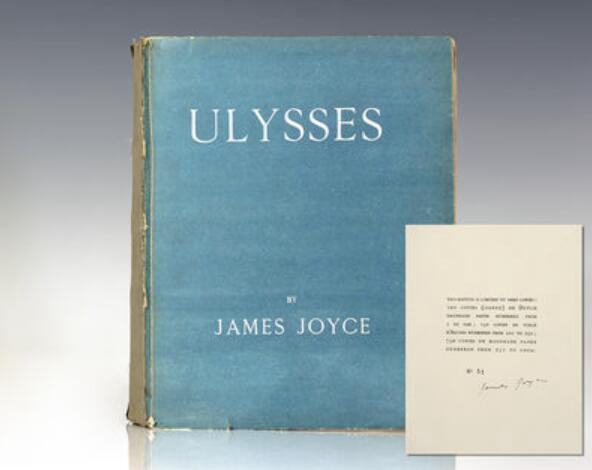 5. Pride and Prejudice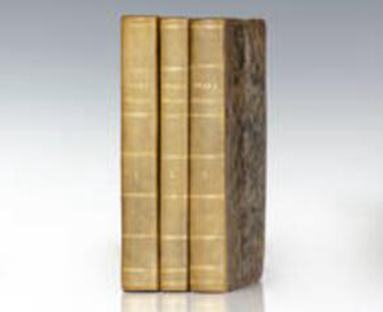 6. Doctrine and Covenants First Edition Mormon LDS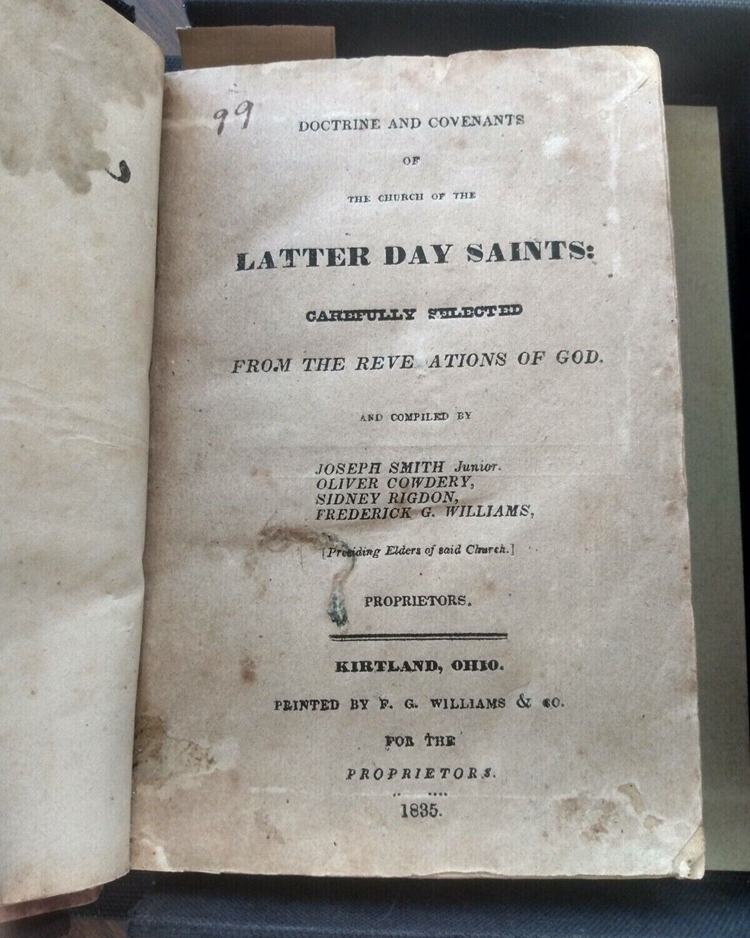 7. The American Atlas by Mr. Thomas Jefferys
8. Ayn Rand's The Fountainhead
9. Casino Royale by Ian Fleming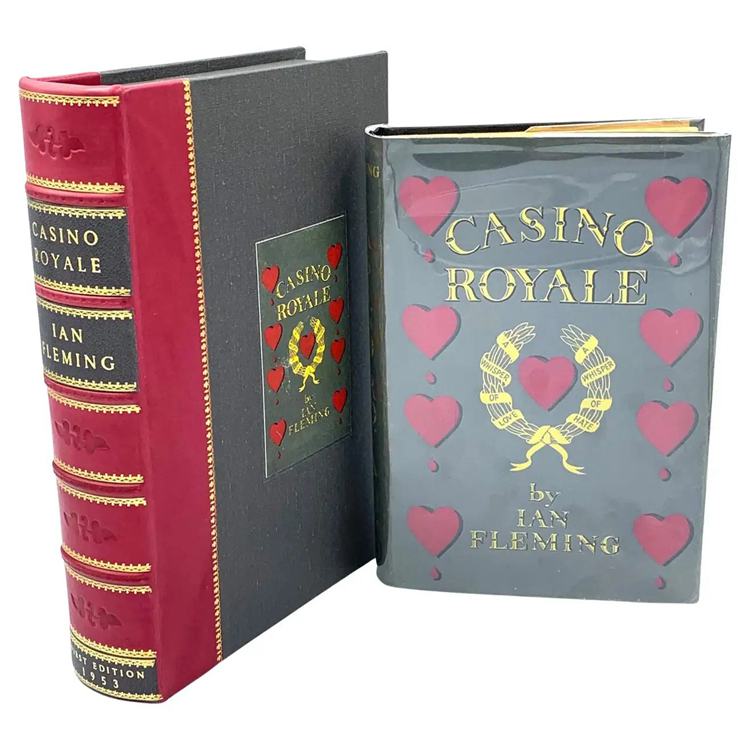 10. Winston Churchill's Copy of "India Under Ripon: A Private Diary" by Blunt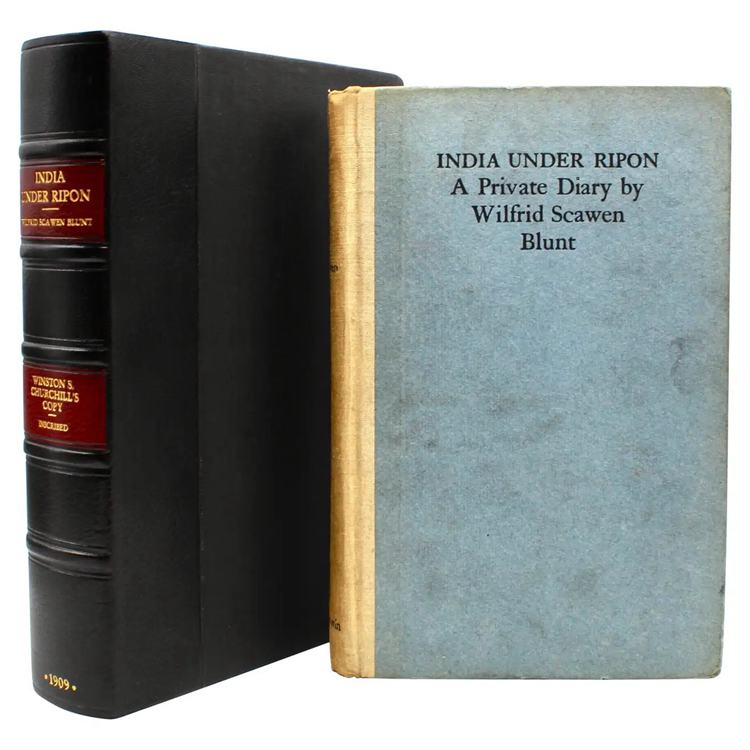 11. The Lord of the Rings Trilogy by J.R.R. Tolkien
12. Dickens Charles' A Christmas Carol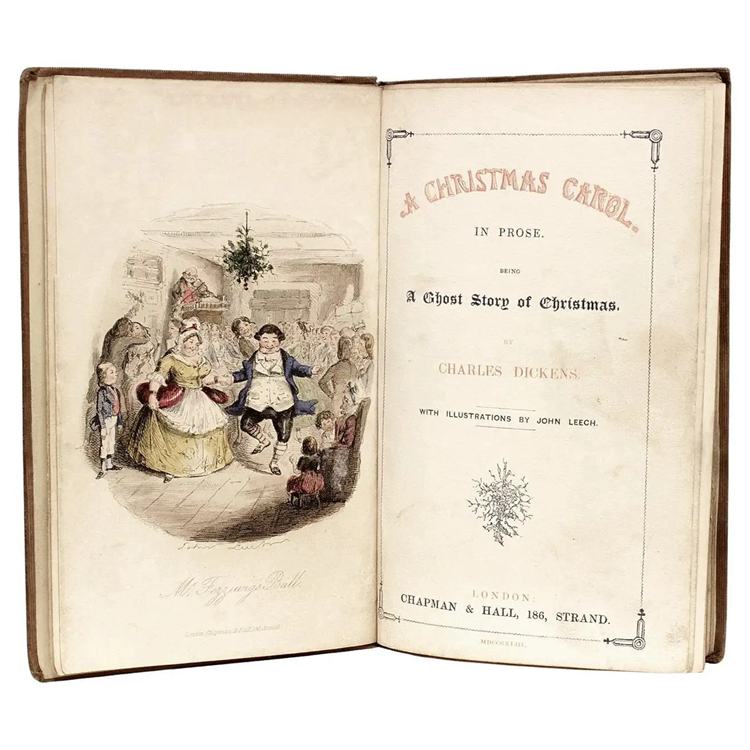 13. R. R. Tolkien, The Hobbit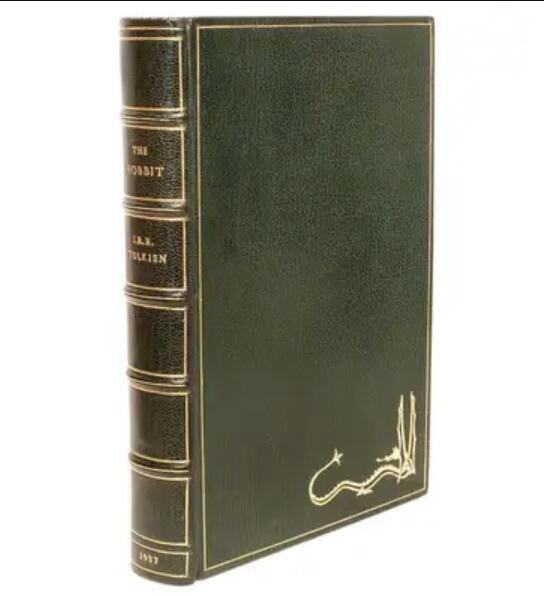 14. Crime and Punishment by Fyodor Dostoyevsky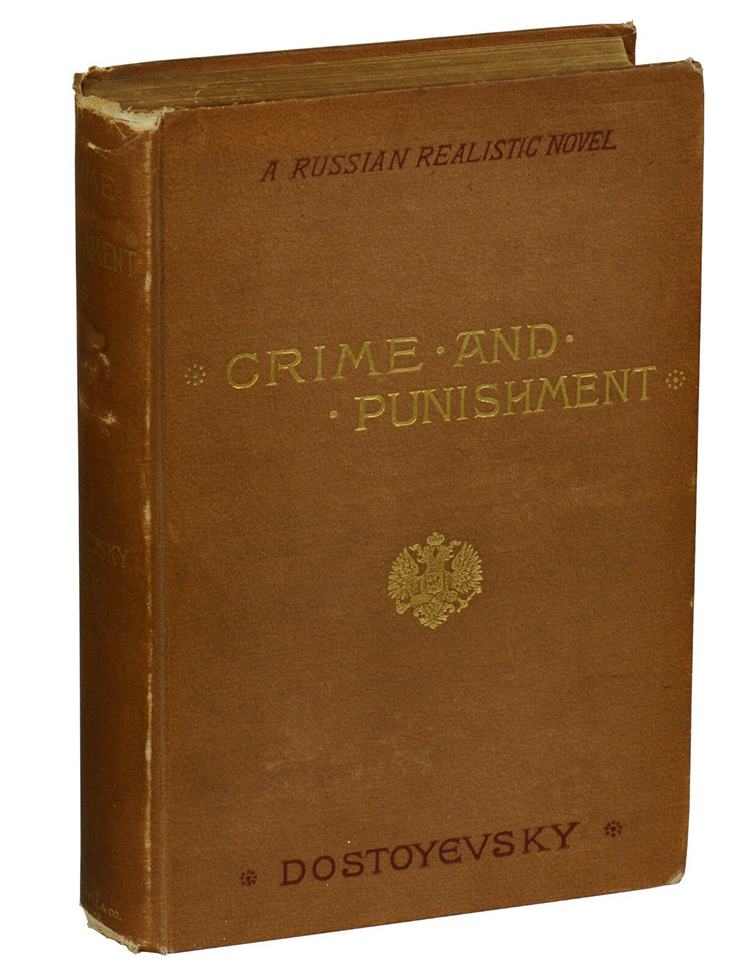 15. Oost-Indien by Frikius, Hesse and Schweitzer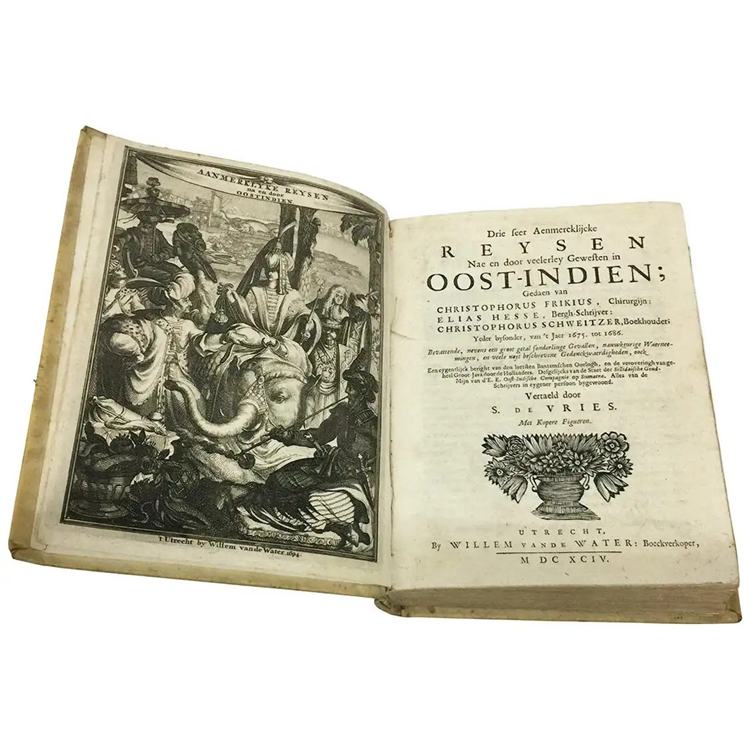 How to Tell if a Book is Valuable
A book's value will often come down to its desirability which is directly influenced by the other factors including its rarity, age and personal preference. If a book is unavailable, old and hard to find or simply based on personal preference, these factors will tell you if that first edition you are eyeing is really worth it.
Another factor to look at when determining a first edition book's value is if the book has printing errors and in such a case, those with printing errors are more valuable than those free of errors. Sounds insane, right?
A signed early version may sometimes be more valuable than the first edition and if a book is pretty popular, second or reprint editions will no doubt cut it for avid collectors who can't afford the first editions but want to own a rare book.
Why Collect First Editions?
The first reason is obviously because you are a collector who would be thrilled to own a copy of the original book. You know a signed copy of The Great Gatsby's first edition, who wouldn't want to own that?
Well, as long as it is in great condition of course. Most people will definitely opt for a later printing that is in perfect condition over a first edition that is not. Unless it is a case of very rare books.
Where to Buy First Edition Books Online
Even if we wanted, we wouldn't be able to exhaust all of the genuine places where you can buy authentic first edition books. There are many sources for first edition books from physical stores to online sites but one ought to be diligent while going about it. Here are a few trusted sites with truthful descriptions to ravage for your next first edition collection addition.
While you can be sure to find a valuable and genuine first edition from these sites, it is best if you visit a physical store or auction so you can have a good look at the book you intend to buy.
However, one thing to keep in mind is that the antique book market can be very sticky. So even with all this information and more that can be found on the internet, don't shy from seeking the assistance of an appraiser.
Some of the rarest books appraised
Final Words
Same as everything else, books can be quite addictive and collecting them may be even more enslaving especially if one gets into the habit of acquiring first editions. This is not to ask you to spend less, but to be intentional with your first edition purchases.
Some of the ways to do that have been discussed in this post and include some of the most valuable first edition books (sold and not sold), identifying first editions, determining the value of a first edition book and where you can buy them online.
We would love to hear from you, what first edition book are you eyeing and why?