Experts describe the ability to explore valuable books at thrift stores as having a sixth sense. There is a lot of money to be made from selling them, and the quest is entertaining and interesting. But not all valuable books are worth millions; others are merely highly collected for study or amusement.
Books in thrift stores can cost as little as $1 or as much as $10. However, they have a huge resale value and, depending on the buyer, can bring in earnings of between $100 and $500 on a good day. 2011 saw the sale of a first edition of Charles Darwin's "On the Origin of Species," which brought in $150,000.
If you find some of the greatest books in history on the shelves of a thrift store, you will find out how much they're worth now if you come across them. I'll take you on a journey to the world of some of the most important books of all time and tell you how much they're worth today if you happen to find them on a shelf.
The top 24 valuable books to seek for at local thrift stores are listed below. Any list that resembles this one is merely coincidental; we gathered this information from reliable sources. Due to conditions and preferences in the market, prices are liable to change.
Books to Look for in Thrift Stores
Three categories can be used to classify books at Thrift stores. These books fall into three categories: classics, modern, and niche.
The shelves at thrift stores are full of classic books that span all major genres. The majority of individuals hope to own at least one or more of these masterpieces, and those who currently own might choose to donate a few to the local thrift shop.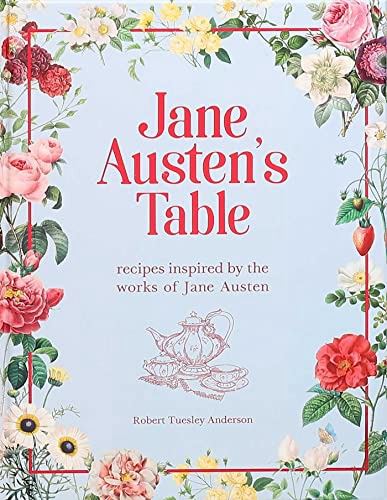 In addition to ancient books, you can also find modern books in secondhand stores; some limited editions are highly valuable. Children's and young adult novels, as well as works from the late 20th and early 21st centuries, are included in this category.
In addition to antique books, you can also find contemporary books at secondhand shops; some limited editions have significant value. This category includes novels for children and toddlers as well as works from the late 20th and early 21st centuries.
List of Most Valuable Books at the Thrift store
Although it may be challenging to discover first editions of any of them, it's important to keep in mind that if a book is valuable, later printings, limited editions, and special dust jackets can still bring in a sizable sum at auction.
We suggest acquiring fascinating books, and being patient. Who knows which edition might end up being the most in demand. While first editions are typically the rarest, repeated prints can occasionally draw attention.
24 Valuable Books
| | | | |
| --- | --- | --- | --- |
| Serial No. | Book Name | Release Year | Sold Cost |
| 1. | The Hunger Games | 2008 | $360 |
| 2. | Bridget Jones's Diary | 1996 | $500 |
| 3. | Twilight by Stephanie Meyer | 2006 | $88.50 |
| 4. | Lord of The Flies | 1954 | $4,203 |
| 5. | The Davinci Code | 2003 | $120 |
| 6. | Wind, Sand and Stars | 1939 | $650 |
| 7. | Cup Of Gold | 1929 | $1000 |
| 8. | A Christmas Carol | 1843 | $8,422 |
| 9. | A Cat in the Hat | 1957 | $3000 |
| 10. | The Tale of Peter Rabbit | 1901 | $37,500 |
| 11. | The Tailor of Gloucester | 1902 | $10,000 |
| 12. | Old Man and The Sea | 1952 | $37,500 |
| 13. | To Kill a Mockingbird | 1960 | $8,500 |
| 14. | Charlie and The Chocolate | 1964 | $11, 250 |
| 15. | Casino Royale | 1953 | $38,283 |
| 16. | The Hobbit | 1937 | $128,509 |
| 17. | Jane Eyre | 1843 | $47,461 |
| 18. | The Great Gatsby | 1925 | $93,750 |
| 19. | Alice in Wonderland | 1865 | $43,750 |
| 20. | On the Origin of Species | 1859 | $52,526 |
| 21. | William Shakespeare First Folio | 1623 | $9.97 Million |
| 22. | Melville Herman's The Whale | 1851 | $137,500 |
| 23. | Harry Potter and The Philosopher's Stone | 1997 | $471,000 |
| 24. | Tamerlane and Other Poems | 1827 | $662,500 |
1.The Hunger Games
Release Date: 2008
Sold Price: $360
The Hunger Games trilogy by Suzanne Collins' first book was released in 2008, serves as a foundation for the subsequent two books and blockbuster movie in the same series.
First editions of each book fetch a cool $1,500 at auction, which could be attributed to the novels' outstanding quality or the several Hollywood blockbusters based on the plots. Furthermore, if you have assembled a comprehensive collection of first editions, you can sell them all at once for $4,500.
2.Bridget Jones's Diary
Release Date: 1996
Sold Price: $500
Helen Fielding penned the fictional diary known as The Bridget Jones diary in 1996.It follows a year in the life of Bridget Jones, a working-class unmarried woman in her 30s who resided in London.
Helen writes on Jones's personal life, job, relationships, self-image, friends, and vices.
Over 12 million copies of Bridget Jones' Diary were sold worldwide, and in 2001 it was turned into a film.
3.Twilight by Stephanie Meyer
Release Date: 2006
Sold Price: $88.50
Twilight, the vampire book by Stephanie Meyer, was a huge success with readers of young literature. The Twilight series' first volume is this one (additional novels include New Moon, Eclipse and Breaking Dawn).
In addition, it was transformed into a movie in 2008, which grossed over $392 million globally and garnered numerous accolades, including Publisher's Weekly's Best Children's Book of 2005.
This book's first edition signed copies can sell for up to $1000 at auctions.
4.Lord of The Flies
Release Date: 1954
Sold Price: $4,203
A British boy band becomes left on a remote island, and the plot of the movie revolves around their several fruitless attempts to quietly govern themselves.
Nobel Prize winner William Golding penned it in 1954. In 1963, it was made into a similar-titled motion picture.
5.The Davinci Code
Release Date: 2003
Sold Price: $120
The Da Vinci Code, a suspenseful detective novel by Dan Brown, was released in 2003. The appearance of Robert Langdon, a figure from his earlier work Angels & Demons, is one of the book's most notable aspects.
6.Wind, Sand and Stars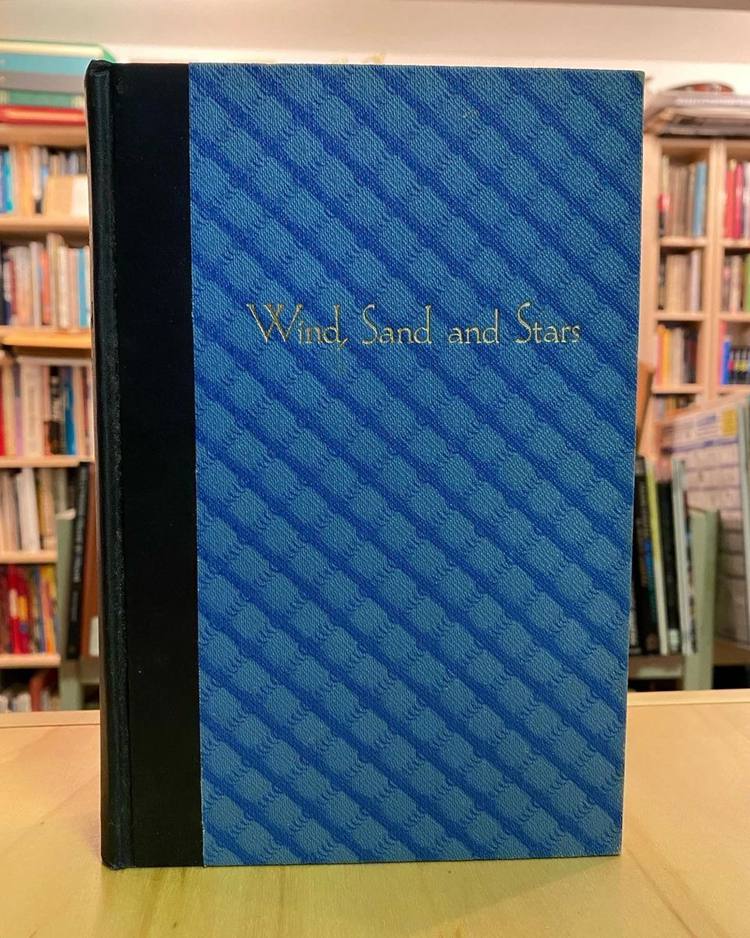 Release Date: 1939
Sold Price: $39.99
French aviator, author, and recipient of a staggering number of literary honors, Antoine de Saint-Exupery wrote Wind, Sand, and Stars.
The initial edition was released in 1939 in French, followed by releases in English and the American version.
7.Cup of Gold
Released Year: 1929
Sold Price: $99.00
John Steinbeck's debut book was his journey into the realm of literature.
It is historical fiction centered on the lives, times, and eventual demise of Henry Morgan, a 17th-century pirate, and his action of sacking Panama City (also known as the cup of Gold), as well as a woman he's looking for renowned as the Red Saint.
The first edition of this historical novel, which Steinbeck only produced in 1,537 copies, ended up selling for $1,000.
8.A Christmas Carol
Released Date: 1843
Sold Price: $8,119
Charles Dickens' first short story was released in London in 1843. The tale of Ebenezer Scrooge, an elderly miser, is told. His former business colleague Jacob Marley's spirit, as well as the ghosts of Christmases past, present, and future, torment him.
He became a better person as a result of the interaction, and the book itself was a success, selling out its first printing on Christmas Eve and going on to publish 13 more copies by 1844.
9.A Cat in the Hat
Release Date: 1957
Sold Price: $3000
The children's book The Cat in the Hat was written by American author Theodor Geisel in 1957. Geisel is better known under his pen name, Dr. Seuss. The protagonist of the narrative is a tall anthropomorphic cat wearing a red-and-white striped hat and a bow tie.
10.The Tale of Peter Rabbit
Released Date: 1901
Sold Price: $37,500
A different children's book from the Beatrix Potter stables follows the naughty and obstinate young Peter rabbit as he is pursued around Mr. McGregor's Garden. Rabbit eventually manages to get away and makes his way back to his mother, who gives him chamomile tea and then puts him to sleep.
The story was written by Potter in 1893 for Annie Carter Moore, and it was published privately in 1901. Finally, in 1902, the publishing house Frederick Warne & Co. produced a commercial version. At a Christie's auction, the first edition of this book sold for $37,500.
11.The Tailor of Gloucester
Released Date: 1902
Sold Price: $10,000
The 500 first editions that Frederick Warne & Co. printed for Beatrix Potter prior to the initial print run for sale include this one, which is a signed copy. It has been established that among all the books she has written, this one is Potter's personal favorite.
12.Old Man and The Sea
Released Date: 1952
Sold Price: $37,500
This book, which was also the author's final published novel before his passing, is unquestionably among Ernest Hemingway's most well-known works.
It was written by Hemingway in 1951 while he was still in Cuba, and the first edition was released in 1952. It was the recipient of the 1954 Nobel Prize in Literature, the 1953 Pulitzer Prize for Fiction, and the 1953 Booker Prize.
It tells the story of Santiago, an elderly Cuban fisherman who fought a massive marlin at the edge of the Gulf Stream, right off Cuba's coast. The fisherman was at a turning point because the outcome of his marine hunt directly affected his reputation and sense of pride.
13.To Kill a Mockingbird
Released Date: 1960
Sold Price: $8,500
To Kill a Mockingbird, which won the Pulitzer Prize for Fiction and is today one of the rarest novels ever written, was signed by Harper Lee a few times before she passed away.
These autographed books, which are available in 40 different languages, sell for astoundingly high record prices at auction today.
14.Charlie and The Chocolate
Released Date: 1964
Sold Price: $11, 250
The Chocolate Factory and the children's book Charlie by Roald Dahl describes the exploits of a young Charlie Bucket at the well-known Willy Wonka's chocolate factory.
When Roald Dahl attended Derbyshire's Repton School, he had interactions with chocolate manufacturers that served as the basis for the narrative.
15.Casino Royale
Released Date: 1953
Sold Price: $38,283
The first James Bond book and the first of eleven other books and two short stories before other works on Bond by other authors, Casino Royale is Ian Fleming's first significant literary achievement. A British novelist named Ian Fleming.
16.Jane Eyre
Released Date: 1843
Sold price: $47,461
Originally released under the title Jane Eyre: An Autobiography. English author Charlotte Bronte, who wrote under the pseudonym "Currer Bell," penned this book in October 1847.
The narrative depicts Jane Eyre's life, her development into an adult, and her relationship with Mr. Rochester, the new master of Thornfield Hall.
17.The Great Gatsby
Released Date: 1925
Sold Price: $93,750
Scott Fitzgerald, a well-known American author, is the author of The Great Gatsby. On an island close to New York, the author depicted the Jazz Age. The novel vividly depicts Nick Carraway's interactions with wealthy Jay Gatsby, as well as his desire to renew his romance with previous flame Daisy Buchanan.
Only 25,000 copies of the book had been sold before Scott Fitzgerald passed away, and sales were extremely low after its publication. After World War II, however, things changed, and interest in the tale surged.
This book's initial edition is incredibly hard to find. It has been put up for auction on a variety of venues, all fetching astounding prices. At a Christie's auction in September 2021, this replica fetched $93,750.
18.Alice in Wonderland
Released Date: 1865
Sold Price: $43,750
Lewis Carroll's well-known children's book Alice in Wonderland, published in 1865, is jam-packed with tales and riddles. The picture was done by British artist John Tenniel, and the book was among the most well-known works of English-language literature.
Only a handful of copies of the original edition have ever been printed, and they are the most valuable and well-liked of all editions. These copies are typically kept by a private collector or a member of the author's family.
19.On the Origin of Species
Released Date: 1859
Sold Price: $52,526
Popularly referred to as the evolutionary biology's guiding principle, the scientific book is universally recognized.
The book was written by author Charles Darwin in 1859 as evidence of the variety of life that emerged through common descent under the influence of the evolutionary branching pattern. A very expensive first edition of this book was purchased at Sotheby's.
20.Harry Potter and The Philosopher's Stone
Released Date: 1997
Sold Price: $471,000
This fantasy book was written and published by J.K. Rowling, a British author. It is the first book in a lengthy Harry Potter series that describes the life of an 11-year-old wizard who finds his magical abilities.
It achieved the highest price ever for a Harry Potter book when it sold for $471,000 at a Dallas auction (this stands until the record is broken). One of the most popular books in terms of sales is the Harry Potter series. 120 million copies were sold globally.
21.Melville Herman's The Whale
Released Date: 1851
Sold Price $137,500
In this book, Ishmael describes Ahab's daring mission against the massive white sperm whale "Moby Dick" while commanding the sailing ship Pequod. On a previous expedition, he bit Ahab's leg off at the knee.
Three volumes with various titles were produced by Herman Melville for the books.
22.William Shakespeare First Folio
Released Date: 1623
Sold Price: $9.97 Million
When speaking of the influential figures in literature, Williams Shakespeare is at the top of the list.
He is likely the most read and quoted author in history. Shakespeare's plays have survived because to two friends who assembled his first folio, which contains 36 of his best works, even after he passed away.
23.The Hobbit
Released Date: 1937
Sold Price: $128,509
J.R.R. Tolkien published the first version of this book, which made its appearance on September 21st, 1937. At a Sotheby's sale, Tolkien's personally autographed presentation copy brought in $128,509.
A masterpiece of children's literature, The Hobbit is a fantasy book written specifically for young readers. The New York Herald Tribune Award for best young adult book was given to it.
24.Tamerlane and Other Poems
Released Date: 1827
Sold Price: $662,500
This poem was purportedly written by Edgar Allan Poe before the age of 14, and it wasn't published until he was 18 years old.
There was never a copy until 1876, when one appeared in the British Museum library, and another copy appeared in New York in 1920, making it one of the rare works in the world of literature.
How to Determine the Value of Old Books?
Your old books at the thrift store are worth depending on a variety of factors. Since they are frequently used or older, it is vital to take into account their rarity, condition, age, origin, and genre before paying a high price.
Appraise Away
Analyze your book condition
Determine the age of your book
Rarity
Examine the book's demand
Identify your book's edition
Analyze the publisher's information
Make comparison of prices
Examine your book's aesthetics
You can also watch this video link in order to better determining your old books value.
Guidelines for Identifying Old Books
Nobody has all the knowledge; occasionally, it takes assistance to distinguish between your used cheap and expensive books in order to make the best decisions.
Compare what you already knew about your copies to what you now know about the book's verified history to determine whether the book you bought from the thrift store is actually as old and precious as it is touted to be.
Authors, book titles, and other crucial information are typically included on websites like World Cat and a few other online catalogues. All you have to do is look them up using their keyword. You can use this to determine the actual age of your book.
One service you can provide for yourself as a book collector is to join a book club. These clubs host a variety of reading events where you can try out a few novels, learn about their backstories, and gain a broad understanding of the author.
Review the Title page and Copyright page
Verify the title of the published book and the author's full name. City, date of publication, and copyright registration date are further pertinent details. Keep looking for the dust jacket because they can provide information that isn't comprehensive.
Watch this link for more valuable tips to identify your old books.
Where to Buy the Valuable Antique Books?
In the world, books are among the most popular products. Additionally, there are several locations where you can find valuable collectible books. A few of these include:
2ndhand Book Shops
Book shops
Online Auction sites
Thrift Stores
If you've discovered a collection of classics, modern, or niche books at your local thrift shop, you should search for well-known writers, first editions, first prints, books in excellent condition, special editions, obscure works, and autographed books. The value of the book is likely to increase depending on how many of these requirements you can meet. Be on the lookout for these authors' first printing.
Our Takeaway
The costly and largest books are hidden away on their shelf, so not all items purchased at thrift stores are average. The sooner you are aware of this, the better. Here are a few things we'd like to remind you of while you're at it.
Take book assessments seriously; books are significant and deserve only the best care. You can choose wisely and organize your facts with the aid of appraisers.
If you wish to resell, getting a previously signed copy of any actual first edition is beneficial to your collection.
Maintaining your book in good condition will boost its collectability and intrinsic worth.