The most valuable antiques in history are often things you least expect to be worth anything. Imagine this, you're cleaning out your grandma's closet or attic, and you find some items that seem worthless because they've lost their shine or frayed, so you want to throw them out.
In 2010, aPinner Qing Dynasty Vaseauctioned between $72.95 million – $83 million (there are price discrepancies) though it later sold at $34 million when the owner defaulted payment in 2012.
Pause. Think. What if that's your ticket to the good life? Granted, it's not every old thing worth a fortune; however, isn't it better to know? That book with frayed edges or jewelry that looks dirty could be a piece of history.
Who owned, wore, or made them? How many still exist today? Answer these questions before selling your antique and vintage items.
60 Most Valuable Antiques in History
| | | |
| --- | --- | --- |
| No. | Most Valuable Antique | Estimated Price Value |
| 1 | Hermes Birkin Bags | $200,000 – $2 million |
| 2 | Outdated Technology | $100,000 – $1.5 million |
| 3 | Paintings | $10 – $1 million |
| 4 | Beanie Babies | $10 – $900,000 |
| 5 | Baseball Cards | <$1 – $500,000 |
| 6 | Stained Glass | $30 – $250,000 |
| 7 | Jewelry | $20 – $200,000 |
| 8 | Antique Pocket Watches | $20 – $200,000 |
| 9 | Coke Bottles | $30 – $140,000 |
| 10 | Chandeliers | $100 – $125,000 |
| 11 | Vintage Wristwatches | $30 – $125,000 |
| 12 | First Edition Books | $1,000 – $100,000 |
| 13 | Persian Rug | $100 – $100,000 |
| 14 | Fashion Accessories | $100 – $100,000 |
| 15 | Sterling Silver Flatware | $100 – $100,000 |
| 16 | Musical Instruments | $1 – $100,000 |
| 17 | Dishes | $20 – $80,000 |
| 18 | Toy Cars and Trucks | $18 – $75,000 |
| 19 | Punchbowls | $500 – $70,000 |
| 20 | Posters (Concerts, Blockbusters, Famous People) | $20 – $60,000 |
| 21 | Radios | $30,000 – $50,000 |
| 22 | Fountain Pens | $15 – $45,000 |
| 23 | Chalices | $8 – $40,000 |
| 24 | Barware | $20 – $28,000 |
| 25 | China Sets | $50 – $25,000 |
| 26 | Board Games | $15 – $25,000 |
| 27 | Mantel Clocks | $25 – $20,000 |
| 28 | Coins | $8 – $20,000 |
| 29 | Dishware | $6 – $15,250 |
| 30 | Dinnerware | $45 – $15,000 |
| 31 | Perfume Bottles | $30 – $15,000 |
| 32 | Dollhouses | $10 – $15,000 |
| 33 | Doorstops | $20 – $14,000 |
| 34 | Vintage Metal Lunch Boxes | $200 – $13,000 |
| 35 | Lamps | $3,000 – $10,000 |
| 36 | Apothecary Cabinet | $75 – $10,000 |
| 37 | Vintage Barber Chair | $100 – $7,500 |
| 38 | Hunting Decoy (Ducks) | $50 – $7,000 |
| 39 | Christmas Ornaments | $500 – $5,000 |
| 40 | Video Game Consoles | $500 – $5,000 |
| 41 | Cookbooks | $25 – $3,000 |
| 42 | Vanity Dressers | $100 – $2,500 |
| 43 | Depression Glass | $19 – $2,500 |
| 44 | Figurines | <$1 – $2,000 |
| 45 | Tea Carts | $100 – $1,950 |
| 46 | Silk Scarfs | $100 – $1000 |
| 47 | Old Tool Boxes + Tools | $100 – $1,000 |
| 48 | Memorabilia | $30 – $1,000 |
| 49 | Pottery | $25 – $1,000 |
| 50 | Antique & Vintage Typewriters | $20 – $1,000 |
| 51 | Antique & Vintage Doll | $20 – $1,000 |
| 52 | Mason Jar | $5 – $1,000 |
| 53 | Disney Collectibles | $20 – $500 |
| 54 | Medals and Badges | <$5 – $500 |
| 55 | Mirror | $30 – $300 |
| 56 | VHS Tapes | $10 – $250 |
| 57 | Comic Strips | $30 – $100 |
| 58 | Vinyl Records | $10 – $100 |
| 59 | Pokémon Card | $15 – $80 |
| 60 | Vintage Cameras | $9 – $35 |
60. Vintage Cameras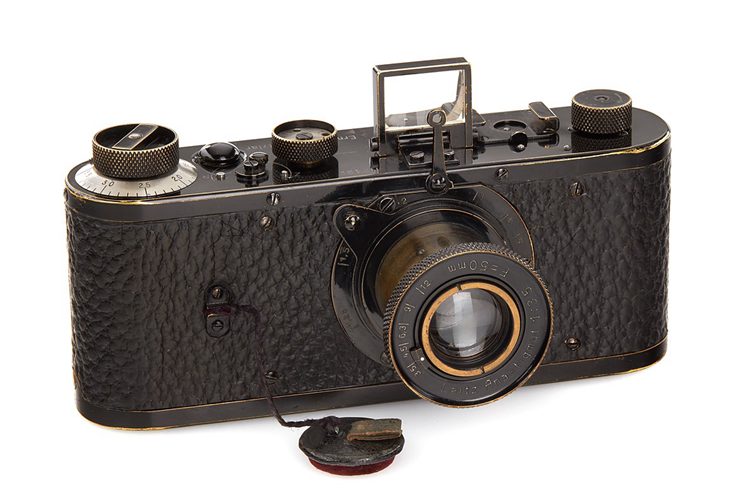 Only real picture enthusiasts and directors can appreciate the value of a vintage camera and lens. It's easy to dismiss these beauties because of the wonders of the iPhone and Samsung cameras and the creation of filters.
However, you can't replicate the magic of an authentic vintage camera, and that's what the renewed interest in film photography proves. In 2012, WestLicht Photographica, Austria, sold a1923 Leica Series-O antique camera(1/25 prototypes) for $2.79 million.
59. Pokémon Cards
Pokemon cards are limited in supply compared to the demand yearly, and no matter how much the company makes, it never satisfies customers. Finding rare Pokemon trading cards thus became a hobby for collectors, further driving its value through the roof.
An original Pokemon trading card would set you back at least $1,000 while an ultra-rare one, a.k.a. is almost extinct, six figures. Last month, Feb. 2022, a 1998 Pikachu Illustrator sold for $900,000, a hundred shy of $1 million.
58. Vinyl Records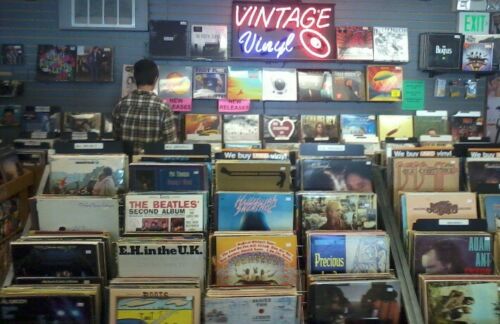 Timeless music is priceless regardless of the streaming era. While it's easy to access almost any song online, some facts are immutable. Some songs are still not available digitally, so you can only enjoy them the old-fashioned way.
Collectors love the nostalgia of owning a physical copy, and if you're lucky, you'll get a signed one. Artists like The Beatles, Elvis Presley, and Wu-Tang Clan have the most valuable vinyl records, and in 2015,WTC sold one for $2 million.
57. Comic Strips
Before the colored television era or even black and white tv, the only form of escape for little ones was through the pages of a comic book. They started as strips featuring one or two-pages spreads before expanding to full-blown books.
Not just any comic strip would fetch money. Look for is a first edition copy. It doesn't matter if it's never been signed; the fact that you have an origin story is valuable enough to earn you top dollar.
Besides first editions, another thing that makes a comic strip worth many dollars is the storyline. What issue do you have? How pivotal is it to the overall journey of the main character? These are some questions to answer so you'd know if you're spending $1 million or $300,000.
56. VHS Tapes
If the streaming era hasn't made you dispose of your VHS tapes, you're lucky because one of those unassuming black boxes may fetch you a thousand dollars or more. The most important part is that it must be a classic film.
We're talking first of its kind like The Flesh Eaters, the first horror/slasher film ever, Dr. Frankenstein'sCastle of Freaksworth almost $2,000, and Star Wars (1982) auctioned at $3,500.
55. Mirror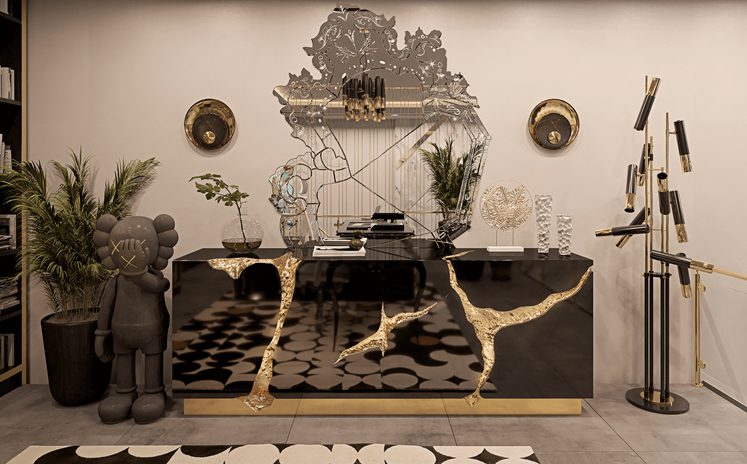 Two things you must consider when appraising antique mirrors are the glass and the frame. Mirrors in good condition made by reputable artisans of the early 19th century and preceding era are worth most money.
The most expensive mirror in the world is a limited-edition Venetian glass handmade in Portugal by Boca Do Lobo for 16,311.50 pounds. That's double the value of the next most expensive. Check the mirror's frame and glass for an inscription of the maker's name.
54. Medals and Badges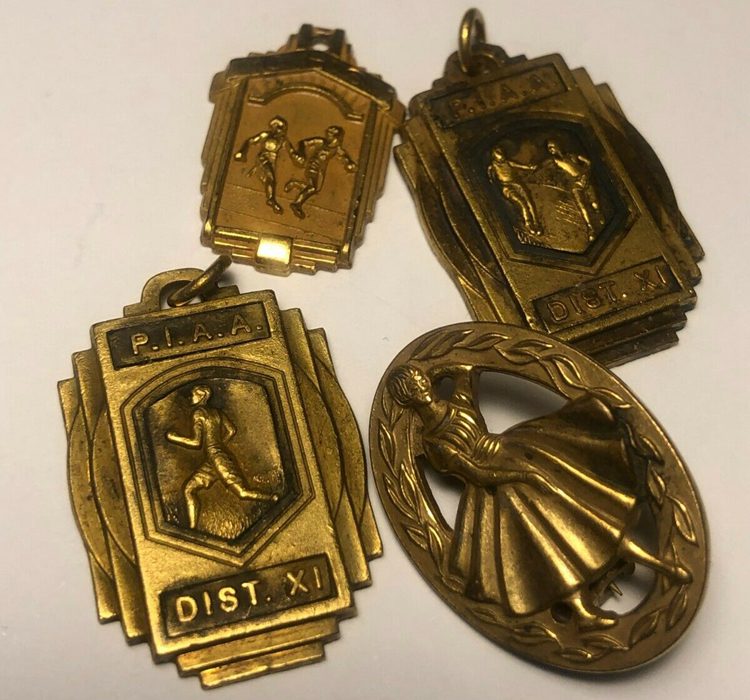 Athletes, this is your time to shine. Most medals from reputable awardees like the Olympics are made of real Gold, Silver, and Bronze, and they weigh a ton. So, you may estimate the value they may rake in at a pawn shop or on auction.
In 2001, Spink, London sold a 19-set medal awarded to a World War II hero for $346,335. The company sold the set with five logbooks documenting the medals' history from 1939 to 1994. See the Guinness World Records for full details of each medal.
53. Disney Collectibles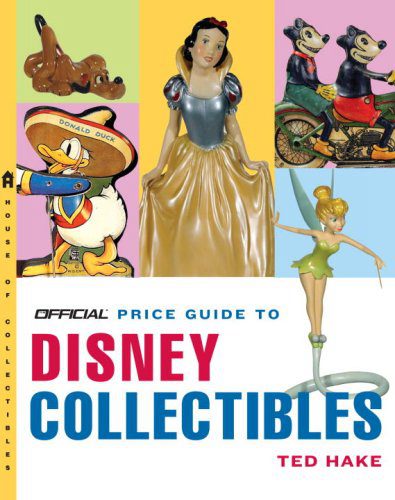 Since Walt Disney started his company almost a hundred years ago, it's been a lucrative business for collectors who can never get tired of memorabilia. Collectibles from old animations and early Disney characters are worth the most money.
The number one Disney character that earns money is Mickey Mouse (and his friends.) A 1933 posters old for an estimated $138,000 in 2006 and lesser in 2009. Other Mickey Mouse memorabilia such as lunch boxes, wristwatches, and figurines.
52. Mason Jars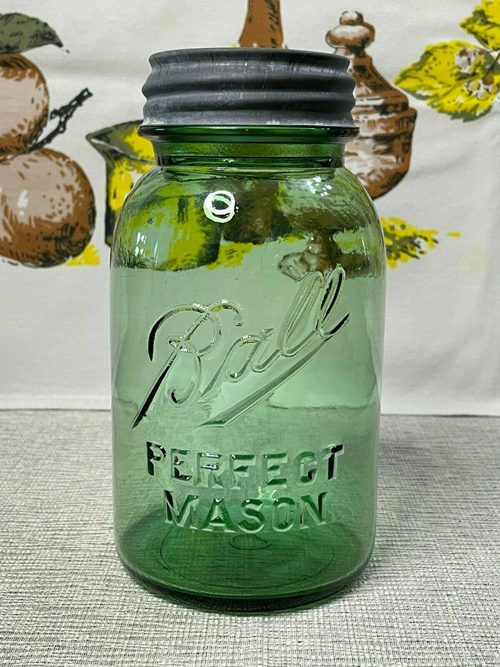 You won't make millions from a mason jar, but you can make a cool thousand worth way more than a regular modern model. Limited Editions and error designs from the 19th century are the money makers of antique mason jars.
An 1881 Van Vilet improved jar brought in $23,500 at auction on Greg Spurgeon's North American Glass site, making it the most expensive mason jar sold.
51. Antique and Vintage Doll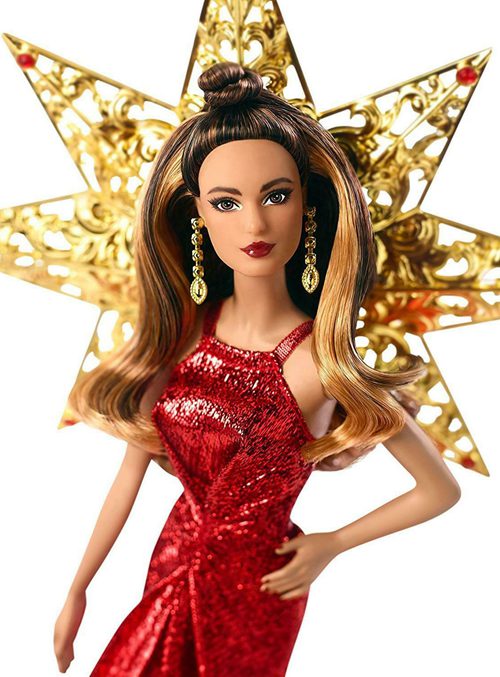 Who knew playing dress-up could be your ticket to millions of dollars? 3D antique and vintage dolls are lucrative, but none comes close to the over $6 million automated life-size doll –The Bird Trainer.
More modest models without the paparazzi of moving parts like Madame Alexandander's Eloise, Mattel's Stefano Canturi, and others bring in hundreds of thousands of dollars. If you find an ultra-rare doll in your toy chest, please take it for appraisal.
50. Antique & Vintage Typewriters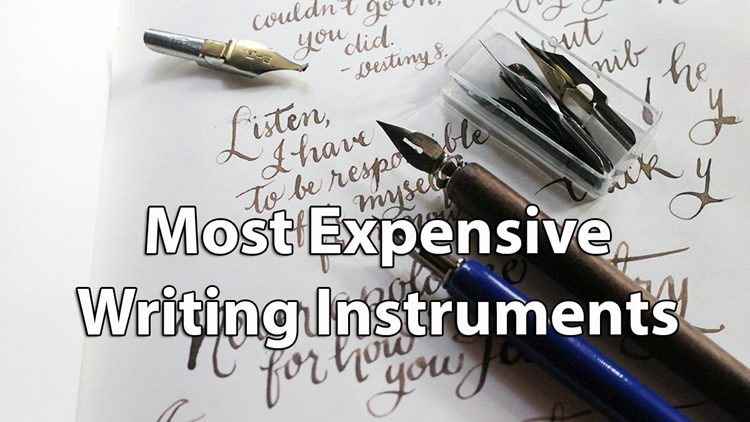 You may think nobody uses a Typewrite anymore because of more developed technology like personal computers, desktops, mobile phones, and tablets, but that's false. Writers still cherish the nostalgia from tapping Keys and seeing it translate on paper.
Now the real question should be which brand is worth more money? We have the antique Underwood and the Vintage Olivetti.
Finances Online listed a Lettera 32 Olivetti sold for $254,500 at auction as the most expensive Typewriter ever sold because it belonged to an acclaimed writer.
49. Pottery (Traditional Chinese Vases)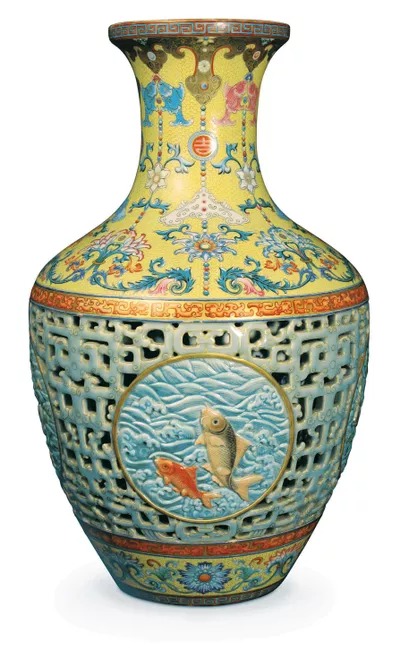 Antique Potteries are the oldest items in existence as many of them date as far back as 1600 B.C. With such handcrafted intricate detailing and pedigree, it's easy to see why it's the undisputed king of hobby collection.
Why are they so expensive? It could be the fact that they're as old as time, limited in number or made for royalty.
48. Memorabilia (Movie, Sports)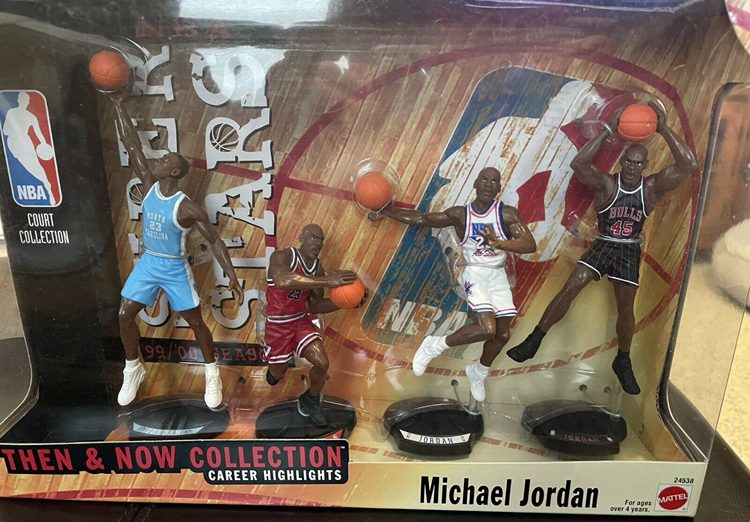 Memorabilia started the collectible as a hobby trend, so it's only right to take its spot on this list. In today's language, you'd most likely hear the word "Merch" as in short of "Merchandise" when referring to these memorabilia.
Now, the tricky part for collectors is knowing which one is valuable, and the easiest way to find out is to check the movie ratings or sportsman statistics. Are people interested in the public figures represented on these memorabilia?
Movies that would always rake in thousands to hundreds of thousands and even millions include cult classics like Star Wars, Avatar, and Disney's Mickey Mouse. You can collect any keepsake form, including posters, movie props, costumes, etc.
According to Reuters, a James Bond 007 prop car,The Spy Who Loved Me,sold for $864,600 in 2013. With the Avatar sequel scheduled to reach cinemas this Christmas, Avatar memorabilia sales will skyrocket.
For athletes, it depends on the sports you're targeting, like Dale Earnhardt Sr., and Steve McQueen's memorabilia are worth a lot in motorsports.
47. Old Tool Boxes + Tools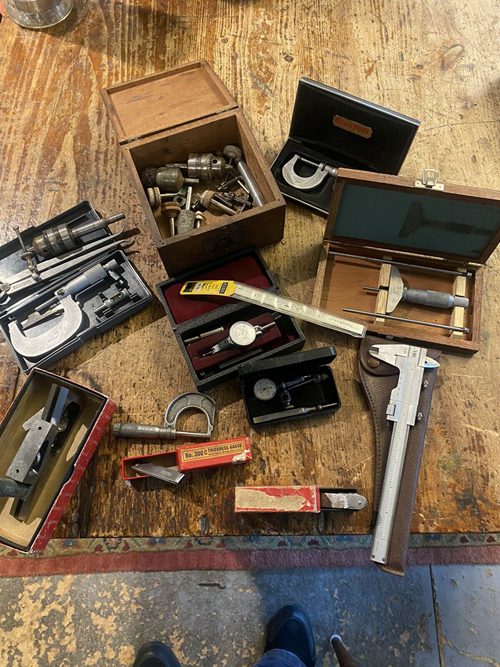 The older generation is fond of telling the present-day kids they don't have it as good as the old days, and often, they're right, at least regarding tools and toolboxes. These days, you throw away a tool you recently got because of a silly chip or a snap on the handle.
Meanwhile, old tools stood the test of time and survived several centuries, retaining their efficiency albeit with subtle patina. We're talking hand saws, chisels, hammers, and the likes before the invention of electrical equipment.
You've struck gold if you have a complete toolset with its original box.
46. Silk Scarfs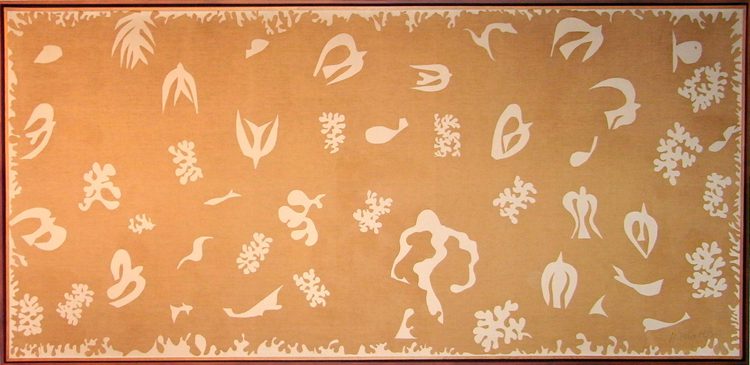 Fashion passes through generations, so why not invest in quality over quantity. The other day, a lady on TikTok made a video showing the dresses she inherited from her grandmother, and boy, are those clothes worth a fortune.
One valuable piece of clothing that's often overlooked is the silk scarf, the real definition of small but mighty. It's little wonder Sophie Kinselar's Confession of a Shopaholic character went through thick and thin for a green silk scarf.
In 2011, Christie's sold a La Mer scar f made by Matisse for $4.8 million. It was one of thirty limited copies produced with the signature Oceanie print.
45. Tea Carts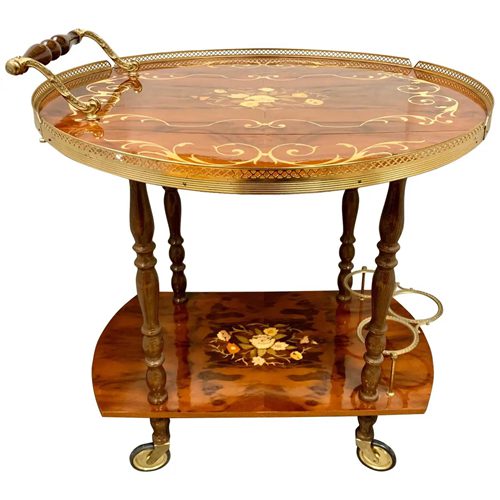 Tea service would never remain the same once you get your hands on an antique tea cart. Its significance is so profound that modern adaptations are still on sale in many online and physical stores.
Typically, antique tea carts would only set you back between $30 and $1,500 unless you're eyeing a rare model. In that case, the most valuable are those produced before 1880 because they're handmade with screws without taper.
44. Figurines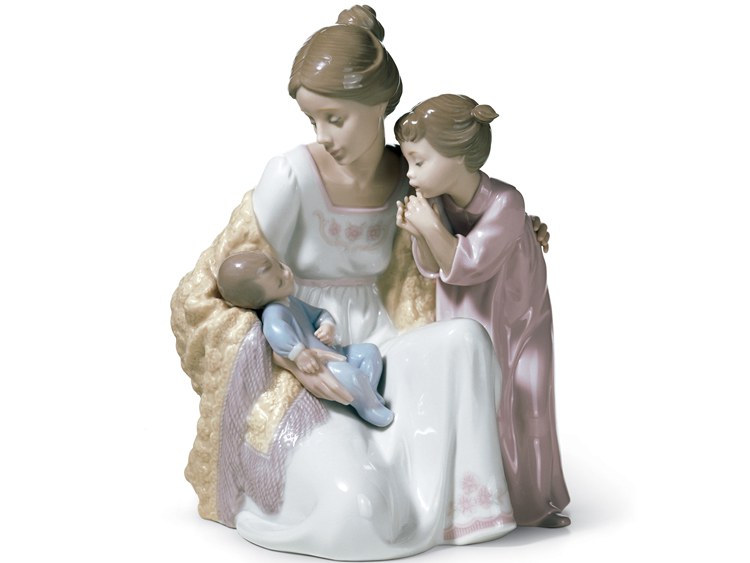 Whether small or big, Figurines are one sure way to spruce your home décor, and the best part is that some of them cost a couple of thousand dollars. Surely molding porcelain paste into storytelling figurines holds a certain appeal.
While many brands like Royal Doulton and M.I. Hummel evoke fond memories, they aren't as valuable as the Lladró figurines . Following the laws of demand and supply, the limited 500 pieces were never enough to satisfy thousands of interested customers.
A figurine calledA Great Adventuredepicting a ship voyage about to set sale sold for $64,350.
43. Depression Glass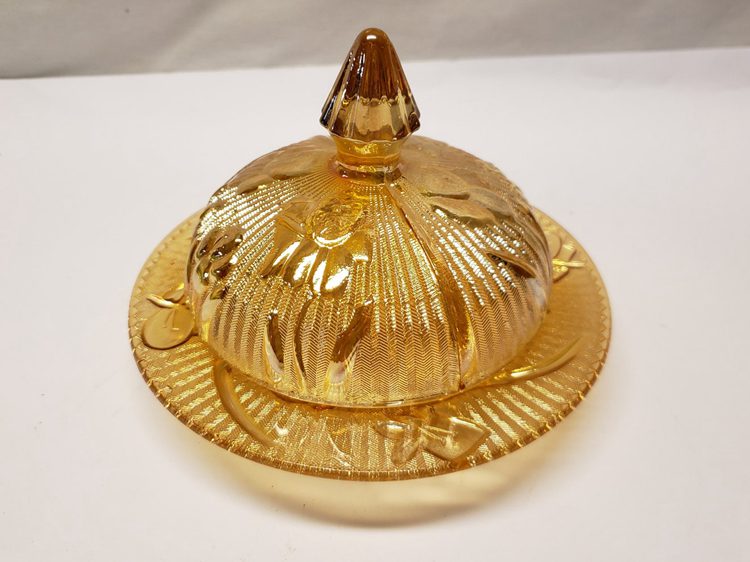 Don't let the six to seven figures on this list discourage you from starting your collection because there are items that cost lest at four to five figures, like Depression Glassware. After the stock market crashed in 1929, America forwent luxurious items for affordable pieces.
People needed to manage their money, and manufacturers needed to conserve their raw materials. However, even the Great Depression couldn't stop creativity leading to the production of fancy affordable glasses known as Depression Glass.
The standard amber and yellow designs aren't worth much since all depression glasses were massed produced, but if you find rare colors like Pink, Green, and sometimes Purple, you may be in luck.
APink holiday setcurrently auctions for $5,756 on eBay, while a single Topaz bowl is valued at $4,500.
42. Vanity Dressers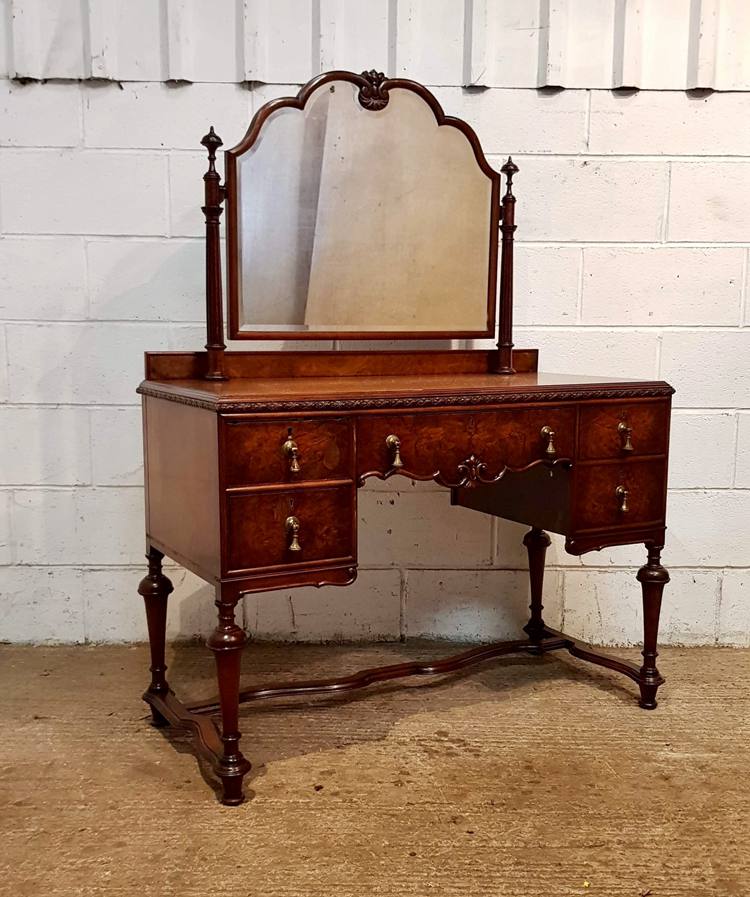 Antique and vintage vanity dressers made of high-quality wood like Oak and Mahogany and clear crystal glass mirrors are worth a fortune. There are different eras with varying market values from the 18thcentury to the Victorian era and 20th century Art Deco pieces.
They're not typically expensive but you can make up to $5,000 or more.
41. Cookbooks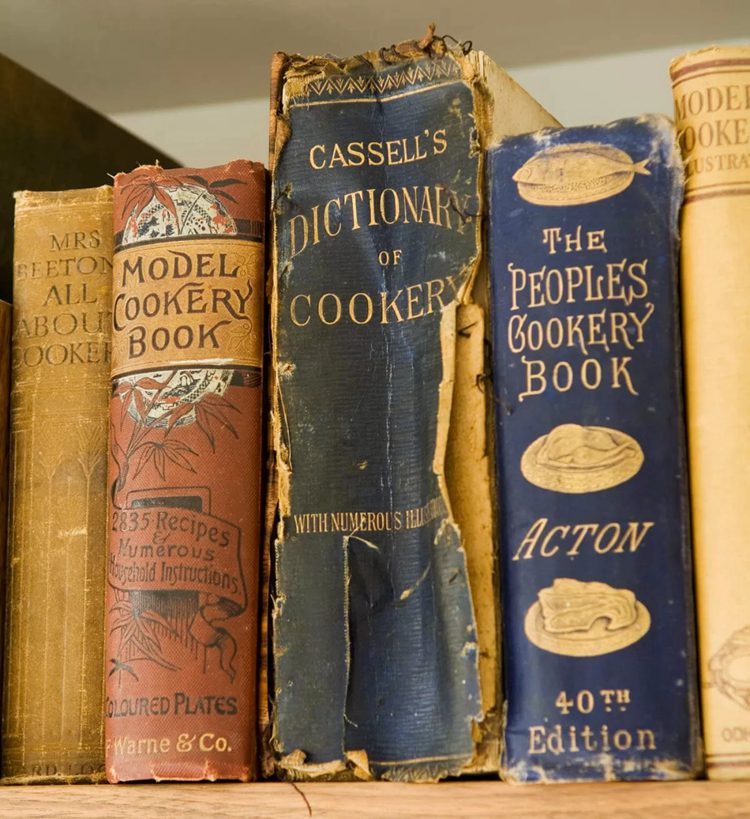 Yummy. Cookbooks in America became a thing in the 1700s at a time without electrical appliances, freezers, or microwaves to make cooking faster and longer-lasting. An antique cookbook is valuable because it holds secrets to cooking styles that have become rare.
Some of these valuable cookbooks areMastering the Art of French Cookingby Julia Child,La Cuisiniere BourgeoiseMenon,Betty Crocker's Picture Book, The Joys of Cooking, The Dali Cookbook. Visit Abe Books for a detailed list of the most expensive cookbooks ever.
Julia Childs' books sold for $7,500, while The Dali Cookbook comes a close second at $5,000.
40. Video Game Consoles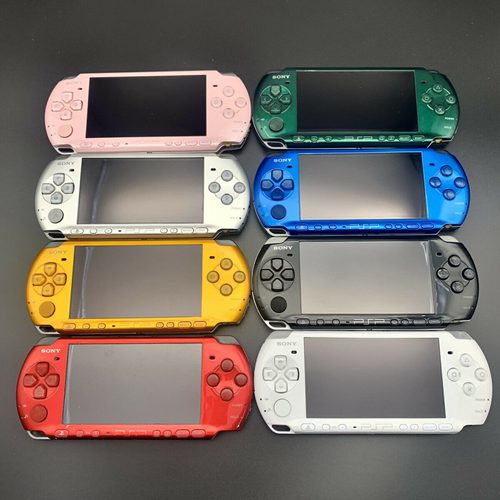 Video Game enthusiasts know the value of new games and how excited they get on new releases. Think of the nostalgia it evokes when adults find game consoles from their childhood years after leaving the market.
That's right.
Unless you're a video game enthusiast and unwilling to part with your precious game console regardless of the price, here's what a classic can earn you at auction.
A Nintendo Wii Supreme has a value of $433,000. To be fair, it's not a regular console like the rest of the stock. This one is diamond-encrusted with 22Karat Gold on its coating.
39. Christmas Ornaments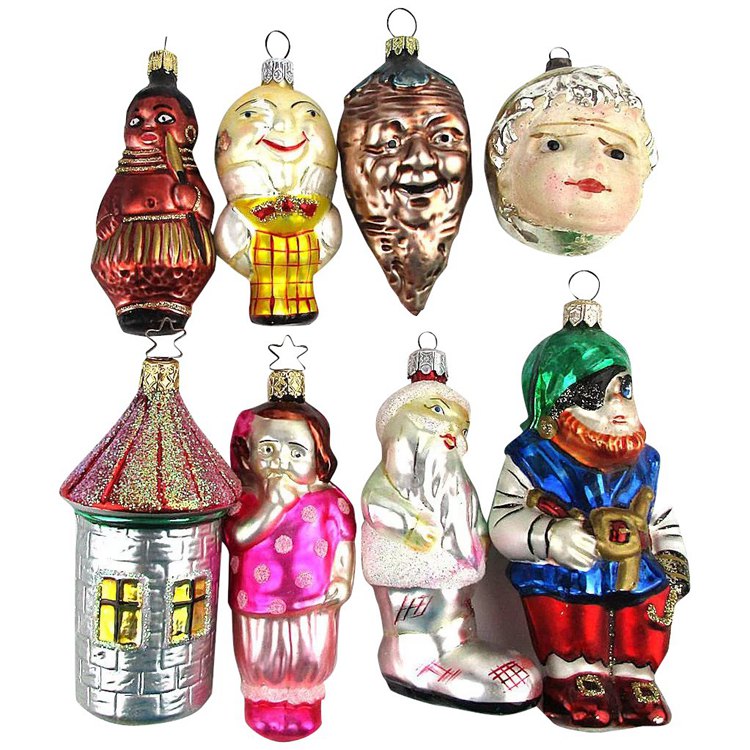 One way to spruce up the festive season is to add fancy ornaments to the Christmas tree collection. Different companies, for whatever reason, made special limited-edition ornaments for their customers to cap the year.
Some examples of valuable ornaments include Disney characters, Hallmark Holiday Barbies, Hallmark Keepsakes, Folklore characters, and more.
38. Hunting Decoys (Ducks)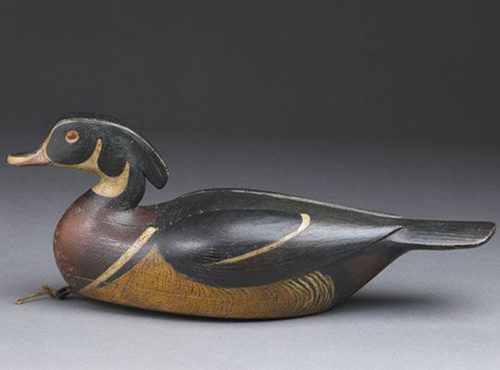 Who would ever think wooden ducks are worth a fortune? Just as they served as decoys during hunting season in the past centuries, their dull lacquer finish belies their actual value, and you can earn up to $800,000 for one duck decoy.
In 2012,Forbesreported that the leading hunting decoy company Guyette, Schmidt & Deeter made over $134 million in revenue since the first introduction of the wooden animals in 1984.
In 2007, the company made a million each on an Elmer Cromwell Pintail Drake and Canada Goose. So, you have to ensure your duck decoy has a bright pedigree before you go to the auction house.
37. Vintage Barber Chairs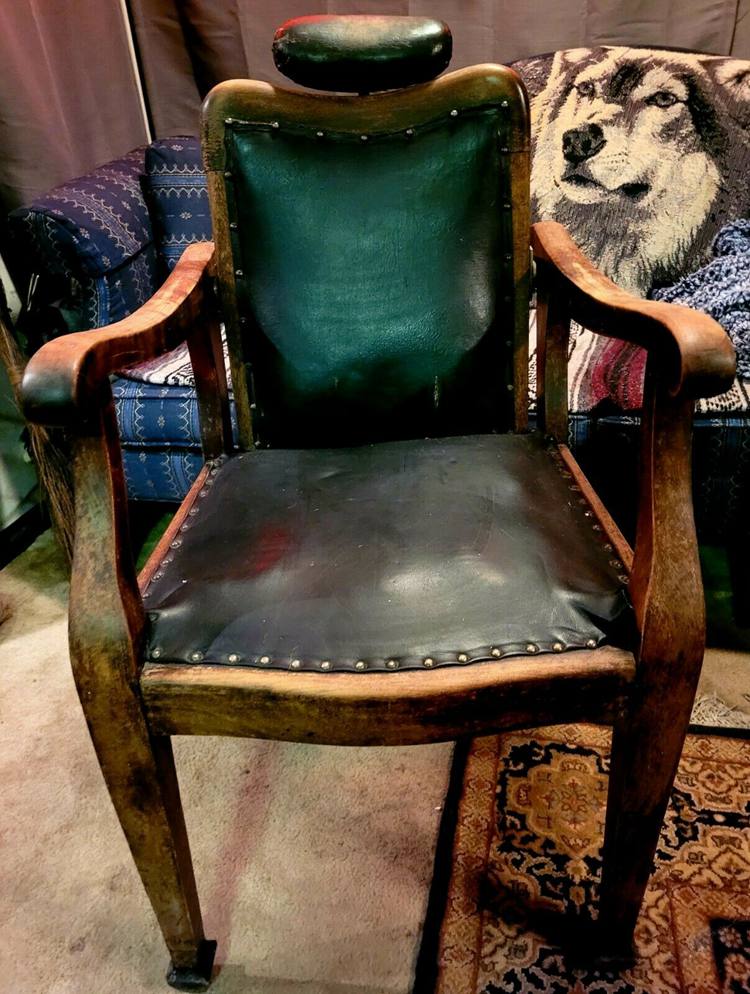 Surprised? We bet you are. Let's shock you even more. Did you know that barbers before the 1700s performed surgical operations and treated wounds in the famous Barber Chairs?
That's why they're built for comfort in every form – it reclines, a feet support, armrest, neck cushion, swivel, adjustable height, and anything that'll make thesurgicalhaircutting experience easy peasy lemon squeezy.
The most valuable barber chairs are from Kochs, and they bring in up to $6,000 on secondary retail sites like eBay.
36. Apothecary Cabinets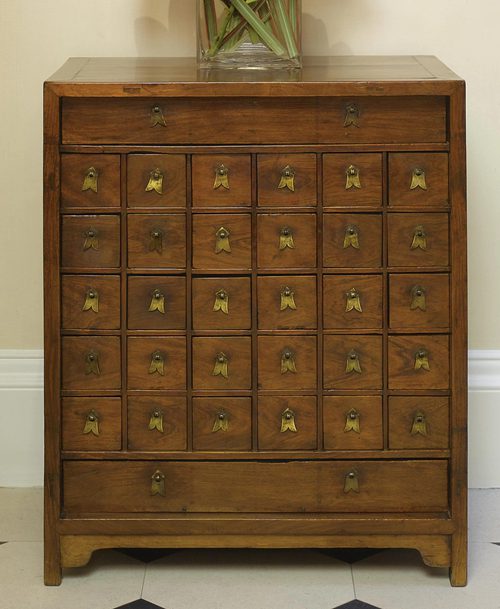 Apothecary Cabinets are in vogue now for so many other things apart from their traditional use, which means there's a high chance you might have one. However, it's only valuable if its an antique made of high-quality wood like Oak.
Sotheby's sold a very rare c. 17th – 18th-century huanghuali apothecary chest estimated at $30,000 – $40,000 for $90,000 in 2007.
35. Lamps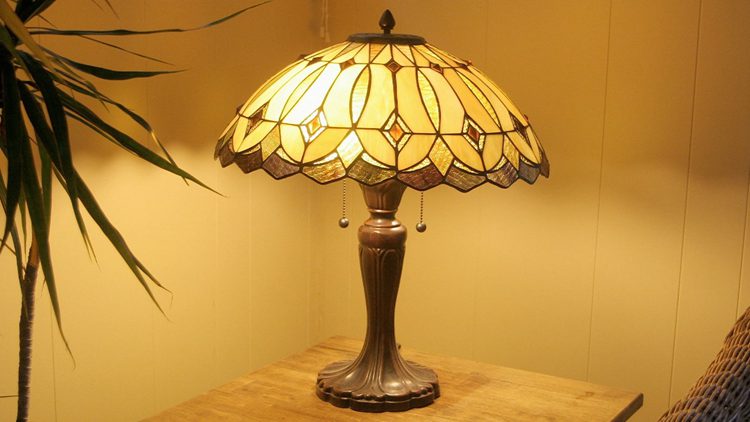 Ordinarily, you'd never consider a lousy lamp could be the thing to take you from average income to luxury, but you'll be surprised when you know how much luxurious lamps cost.
The rich and famous life is so different from regular folks; that's why something as simple as a light provider can become such a dramatic centerpiece.
In this regard, eras and material play a major role in the final bottom line. Wall sconces and other lamp designs with high-quality material made during the Baroque and art deco era are worth a fortune.
A Pink Lotus Tiffany Lamp sold for $2.8 million at Christie's New York in 1997.
34. Vintage Metal Lunch Boxes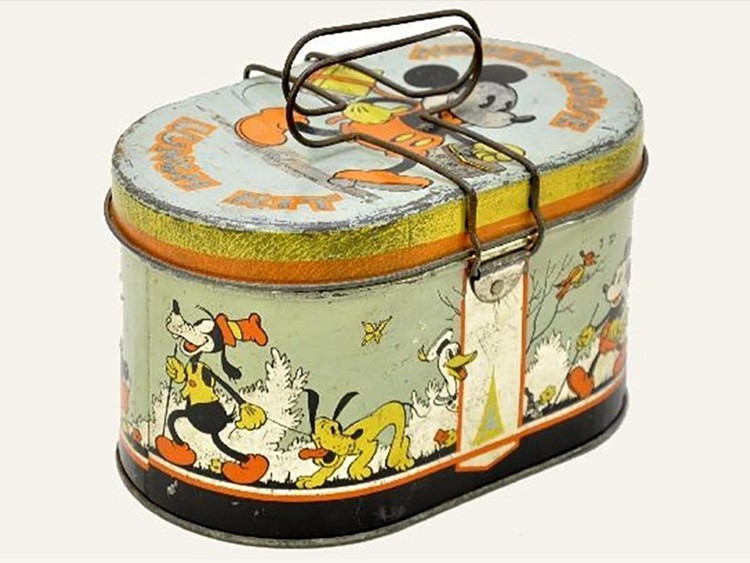 Vintage metal lunch boxes would never go out of style for as long as children (and sometimes adults) pack food to school or work. They're especially valuable when they double as memorabilia of a popular band, show, or people like Mickey Mouse and The Beatles.
The fifties have the most valuable Vintage Metal lunchboxes because that's when it started, and most of the manufacturing companies used characters without proper licensing. Why does that matter?
Many copyright suits led companies to pull designs off the market, making them rare finds then and even more so now. On average, you'd spend $200 – $500 for a vintage metal lunch box in good condition, but rare finds cost thousands.
33. Doorstops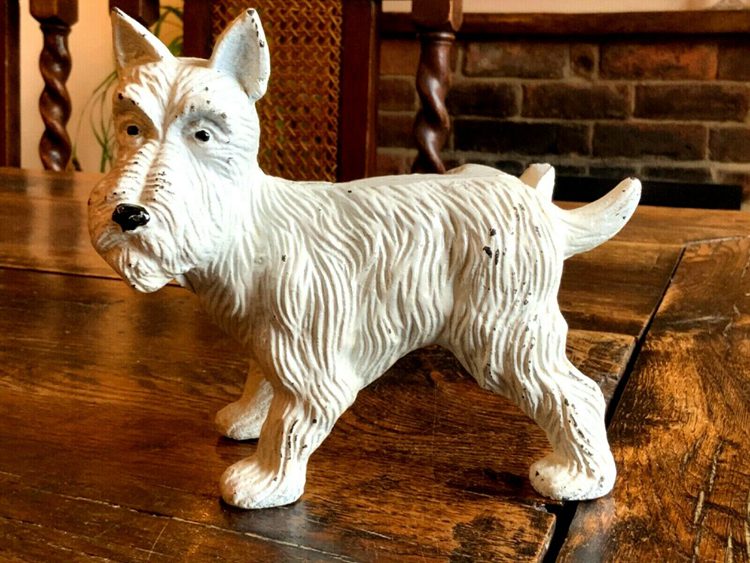 Maybe doorstops aren't so useful these days with the evolution of technology and installing air-conditioners indoors, that doesn't mean they've lost their value. The good thing about these practical items is their aesthetic appeal – they're beautiful.
So, even if you don't need to hold your door or net ajar, it can still serve as a porch or indoor décor pleasing to the eyes. The Academy of World Records says a 22.5-pound space rock holds the most expensive record at $100,000 in 2018.
A year later, a blogger,Samantha Ireland on That's Life , reported the same meteorite with an increased value now $140,000.
32. Dollhouses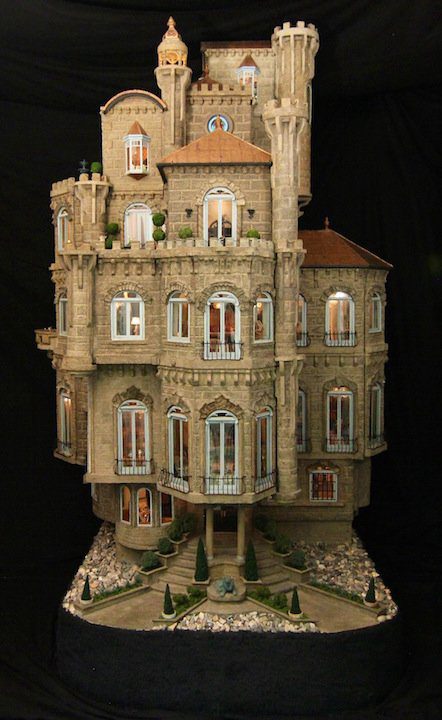 When a dollhouse has as many rooms as a real-life manor or mansion, then you can't blame a seller for placing a premium on it. Dollhouses with hyper-realistic furniture and accessories made of high-quality materials are worth a fortune.
An Astolat Castle with over 27 rooms including a library furnished with rare first edition books, a wine cellar, state-of-the-art furniture, rare paintings and more valued at $8.5 million is the most expensive dollhouse in history. It took the architects 13 years to build every intricate detail.
If your dollhouse is better than the average modern model, you can earn some cool cash for that. You can also sell the furniture if the structure no longer holds – there's no losing with this item. Don't forget to appraise it before putting it up for sale though.
31. Perfume Bottles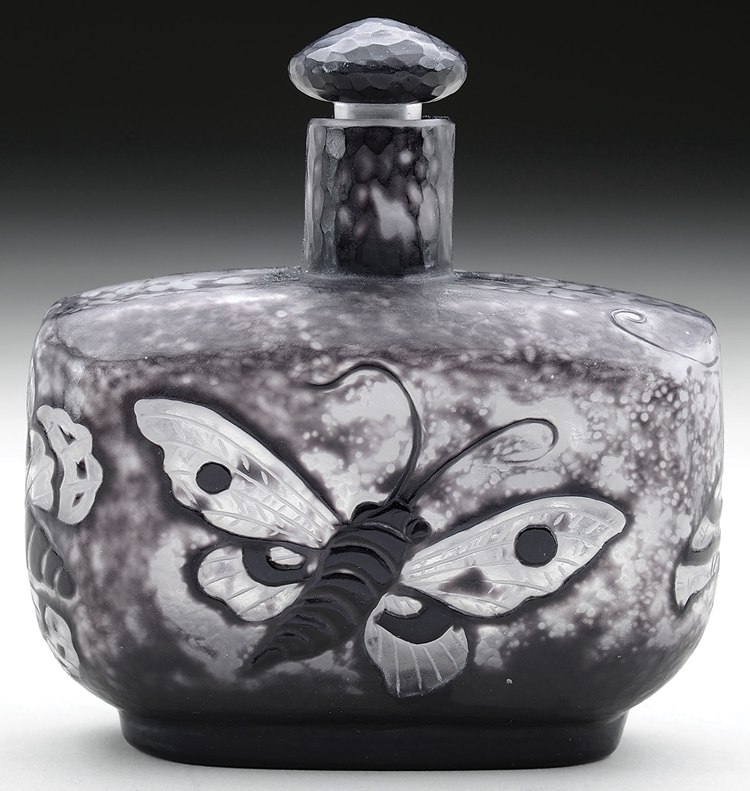 Perfume Bottles and their contents are some of the most valuable collectibles in the world. They give a whole new meaning to smelling expensive, and the Guinness World Records book lists the Clive Christian No. 1 Imperial Majesty as the most expensive at $205,000 a pop.
These collectible bottles come with diamond encrustations, gold, and other precious stones. CNN confirmed thatMorreale Parissold a Le Monde Sur Mesure bottle for $1.8 million in 2018.
The most recent record of a very expensive perfume bottle was last month – Feb. 2022. Sotheby's Paris announced the auction of a 4.4-pound Gold Miss Dior perfume bottle at the beginning of the month.
30. Dinnerware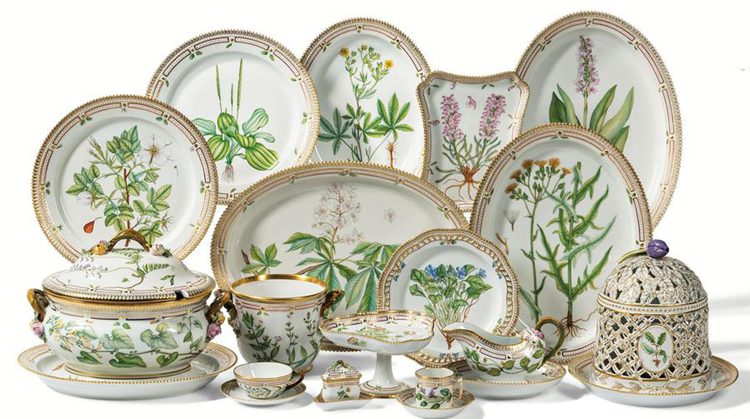 Do you remember how parents insisted on bringing out the fine dinnerware set only when you had important guests? Or how you weren't allowed to handle certain plates and cups for fear of breaking them?
Did you know there's a good reason for that? High-end fashion houses released limited luxury dinnerware made of the finest porcelain with unique motifs. Even manufacturers whose businesses focused on dinnerware production made limited sets due to handcrafting.
Royal Copenhagen's Flora Danica is the most expensive Porcelain dinnerware set because it fits that category – limited hand-painted designs of all Danish Flowers in its botanic encyclopedia. On the other hand, there's Sterling silver dinnerware which also carries a heavy price tag.
29. Dishware
Vintage and Antique dishware made of sterling silver or porcelain are lucrative investments. You get extra points if they've been around for over 100 years crossing the vintage mark into antique. Sotheby's New York sold a silver dish for $10 million in 1996.
Other dishware made in traditional Japan or China would also fetch money during the Dynasty reigns. Check the Chinese pottery marks to determine the age and time of production.
28. Coins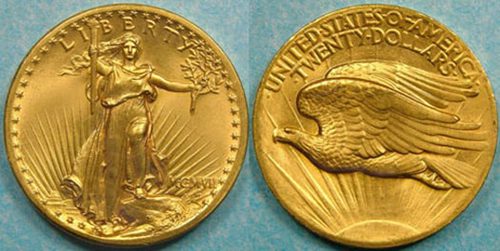 Yes. You read that right, your aged coins could be worth a cool million-dollar, and you wouldn't have a clue. Here's the thing, though, not all old coins are valuable. So, what makes any antique coin valuable?
The simple answer is collectors. An antique coin is only worth as much as a collector is willing to pay for it. However, other inevitable appreciating factors like rarity, quality, and pedigree are needed to consider.
A Saudi Arabian 723 Umayyad Gold Dinar sold for $6 million and 1933 Double Eagle for $18.9 million in 2013.
The most valuable coin is the first-ever Flowing Hair Silver Dollar from 1794, which had a limited release of 1,800 pieces with only about 120-130 left today.
Here's a collection tip for you; buy A Guide Book of the U.S. coins if you're collecting strictly American memorabilia, or subscribe to Coin World for a worldwide range of valuable coins found daily.
27. Mantel Clocks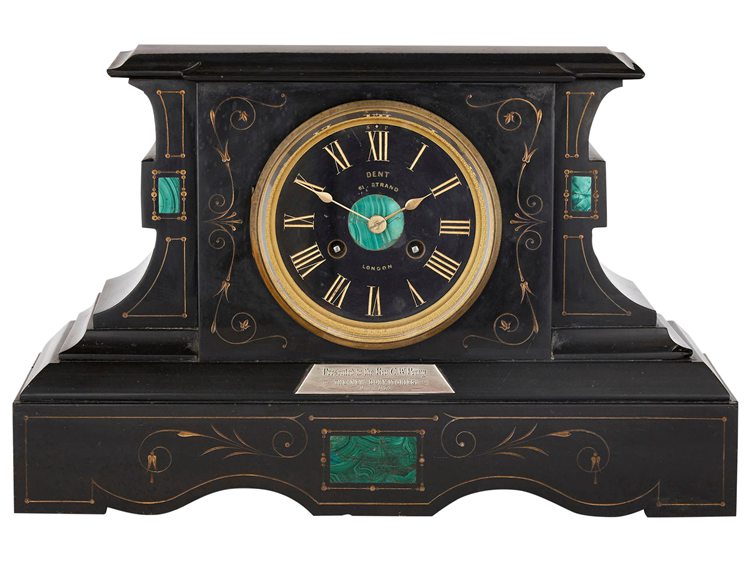 The more complications, the higher the mantel clock value. We don't make the rules. More importantly, mantel clocks double as decorative pieces, so the design contributes to its bottom line.
The most expensive antique mantel clock ever sold at auction is an 1835 Ormolu design with gold decorative pieces all over its body. It has a gold pocket watch on top of its crown and cost $6.8 million at Sotheby's in 2012.
26. Board Games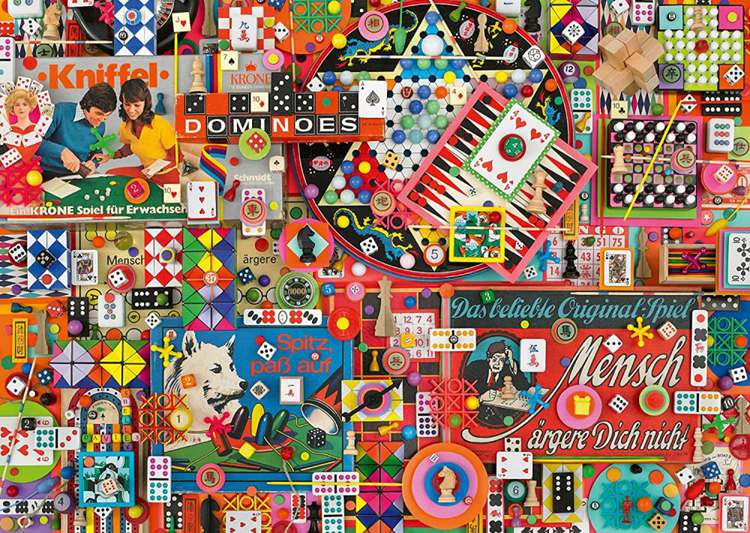 Over the years, board games have undergone upgrades, the biggest of which is digital. However, some enthusiasts still value the feel of the board and its pieces at their fingertips. If you have an old board game you're aren't playing lying around, you should appraise it.
An original monopoly board hand-drawn by the creator Charles Darrow sold for $146,500 at auction.
25. China Sets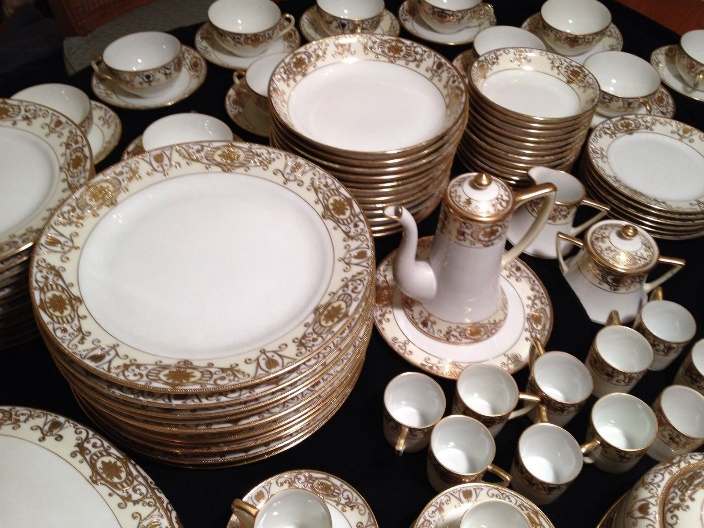 Delicate, Beautiful, and Charming are words often used to describe Fine Bone China, and rightfully so. The original technique used in creating these masterpieces is now extinct, especially with the evolution of technology, making them less common and more valuable.
More so, Fine Bone China was originally handcrafted for aristocrats and royals, so they have famous backgrounds adding to their value. A Joseon Baekja White vase with cobalt painting once sold for $4.2 million.
When shopping, notable names to look out for include Wedgwood, Royal Doulton, Sèvres, Joseon Baekje, and Flora Danica. Also, note that the lighter Fine China, the more expensive it's would be since the quality of the materials in lightweights are higher.
24. Barware
Fancy barware always makes your bar look ten times better even though they do the same job a regular one would. Corkscrews with decorative handles, sterling silver cocktail shakers, diamond-encrusted mixing glass, etc.
The Gem of the Orient 15 karat Knife set with 153 emeralds, nine diamonds sold for $2.1 million at auction, and a diamond decanter sold for $3.5 million. However, regular antique barware without precious stones and metals brings about $1,000.
23. Chalices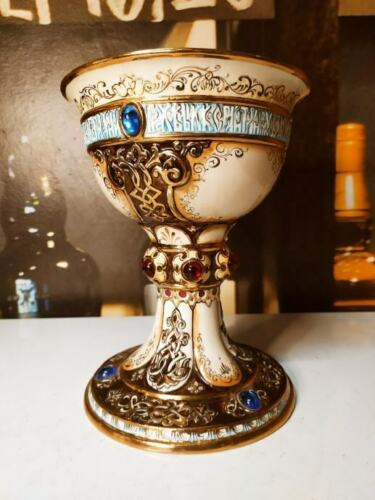 Like Medals are valuable, so are chalices and awarded cups, goblets, or any other name you call them. They're often formed from precious metal and bejeweled with the rarest of stones; that's why they cost so much.
Traditionally, chalices served ceremonial purposes to serve consecrated wine at rituals in the Catholic church, secret cults, and sororities. One of the most elusive chalices in history is the Holy Grail – the lone survivor of the Christians' Last Supper.
22. Fountain Pens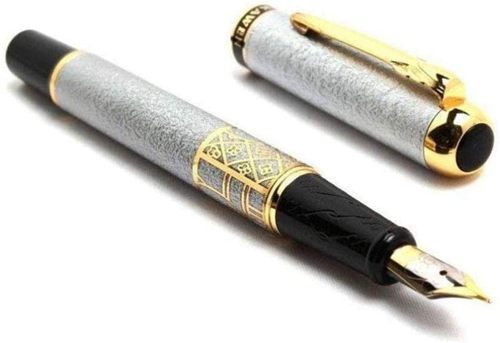 The Pen may be mightier than the sword if it has the right ink and body. A pure platinum diamond-encrusted pen, the Aurora Diamante sold for $1.4 million-plus while the Fulgor Nocturnus auctioned for $8 million in Shanghai, 2010.
Check that fountain pen your grandfather willed and make sure it's not golden with diamond encrustations. You shouldn't let go of any fountain pen carelessly because, unlike regular pens, even the cheapest are worth some money.
21. Radios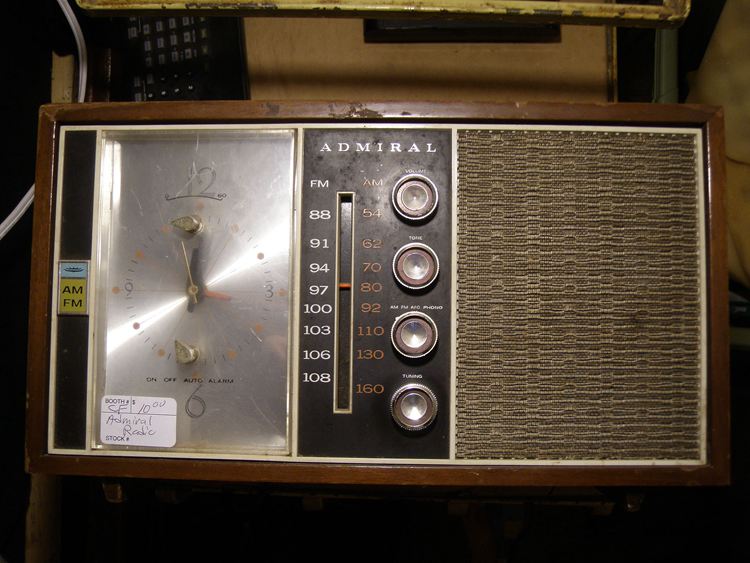 You can rely on a good old-fashioned radio to beautify your home if you're going for a rustic or retro aesthetic. While it's nice to have one in fine working condition, sometimes, the aesthetic value outweighs its functionality.
Before demanding a random price for your vintage or antique radio, ensure you appraise it, so you don't undervalue or overvalue the item. Certain models like Admiral, Philco, Zenith, and Nocturne are the most valuable.
Typically, rare antique and vintage radios pull five figures and have an estimated value of $30,000 – $50,000 on Sotheby's. However, common models are cheaper and would fetch five four figures, which is still a lot of money.
20. Posters (Concert, Blockbusters, Famous People)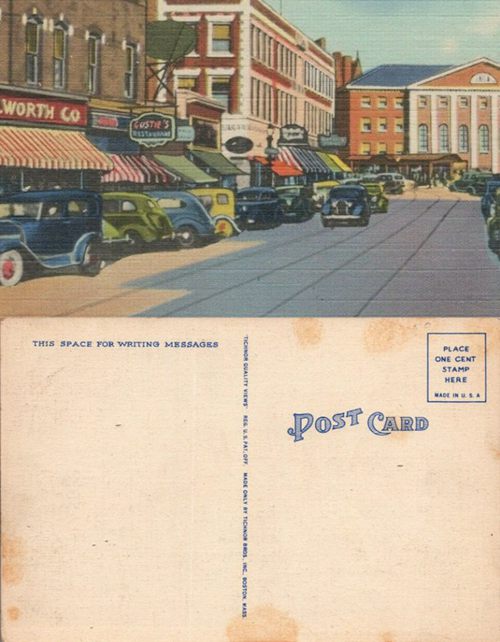 Before the internet, one of the ways to show you loved a celebrity was by hanging their poster on your wall. There weren't camera phones that could screenshot a picture, and you couldn't stumble in on them randomly like today.
There are different types of posters like concert posters showing who's playing where and when, Blockbusters showing what film would show, casts, time, and other valid information. Another poster that'll fetch you some thousand dollars is one of a celebrity from way back.
Rita Hayworth, Marilyn Monroe, and younger pictures of old Hollywood stars like Maggie Smith, Morgan Freeman, etc. In 2005, the final copy of a 1927 Metropolis poster sold at auction for $690,000.
19. Punchbowls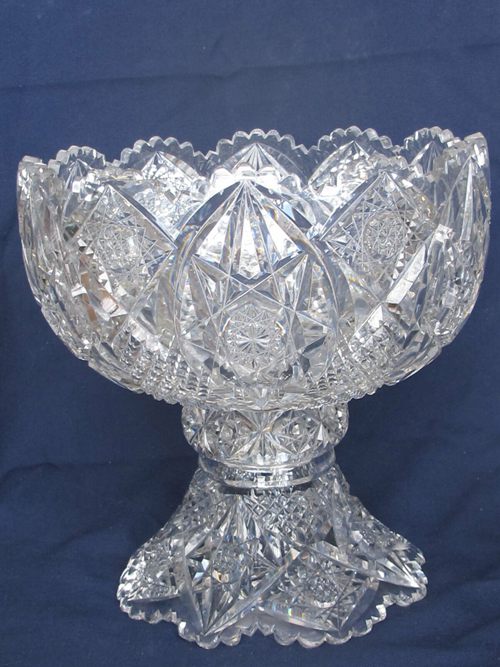 You can earn up to $70,000 for the right antique punchbowl. How do you know you have the right one? It must be as old as the invention itself – dating back to the 1800s. Also, the quality of the material matters because sterling silver punchbowls are worth the most money.
Check out for names like Tiffany & Co., Wang Hing of Canton, Gustav Memmert, etc. Before selling it, you need to make sure your punchbowl has a reputable pedigree.
18. Toy Cars and Trucks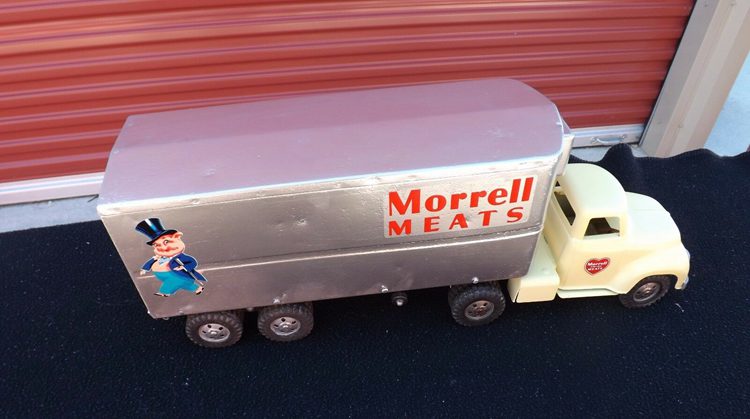 Before the hyper-realistic mini cars that children now drive, toy cars were the only source of escape and fantasy into adulthood.
You couldn't ride in them, but they held as much appeal for any child who got them, and children and adult collectors also fancy these things. You'll be surprised to find out that a toy car made in the likeness of a reputable brand costs as much as the real thing.
It may seem overkill, but when you consider the time, effort, and material quality that goes into bringing these prototypes to life, you'd understand why a seller would demand $7 million in exchange.
Without even trying too hard, you can guess the most valuable toy cars in the world. They're the Lamborghini and Bugatti. Toy Trucks aren't as lucrative, but you can still pull about $150,000 for a single Hot Wheels Beach Bomb and over $100,000 for a Matchbox collection.
17. Dishes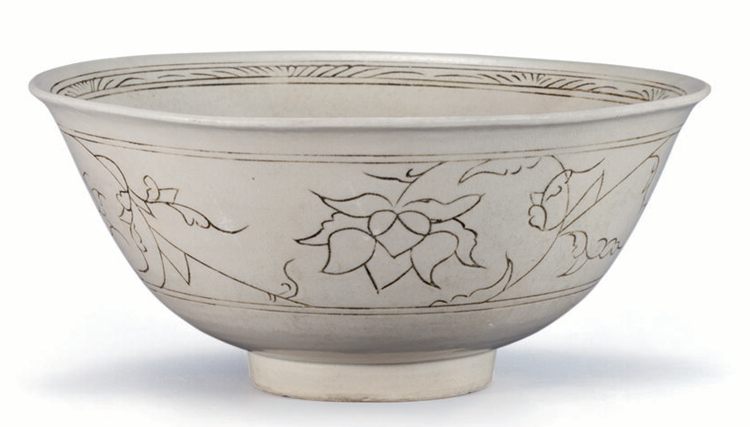 Is it even a dinner party without a buffet table or serving dish? Sterling Silver serving dishes were the stars of every formal dinner or luncheon. In 1996 Sotheby's sold King Louis XV of France's soup tureen custom made by Thomas Germain for $10 million.
Only a few survived following the French Revolution when the masses destroyed most of the aristocrats' treasured properties. Also, the French government had to melt expensive silver to fund its war, so many of them went extinct.
As a result, the few remaining in existence cost a pretty penny.
16. Musical Instruments
While musical instruments are great for players, they're amazing for none-players who only want them as decoration. They elevate the aesthetic of any room they grace, and that's an indisputable fact.
Collecting and evaluating a musical instrument isn't different from others, except it's stricter than you'd expect. Here is some important information to consider – the maker, condition, history (previous owner,) current demand, and aesthetic appeal.
For instance, a Cello and Grand Piano hold more appeal than a Harmonica. An Antonio Stradivari Macdonald Viola from 1719 sold at Sotheby's in 2014 for $45 million. It's one of ten copies made by the genius before his death.
15. Sterling Silver Flatware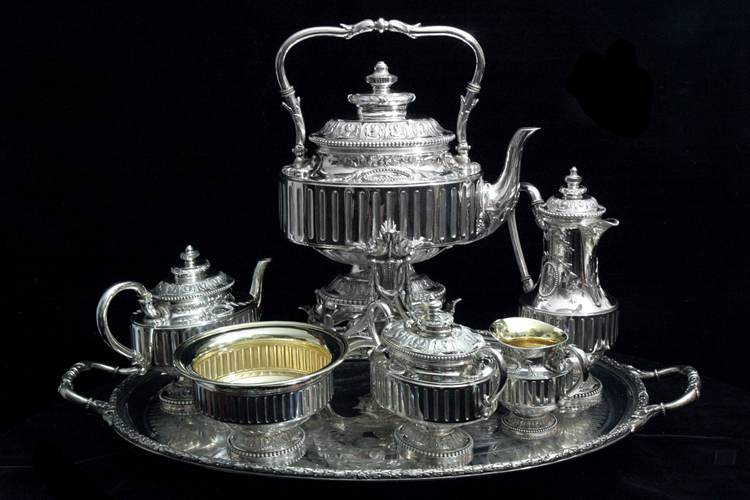 Take a minute to search through your flatware, especially those handed down through generations, and confirm you don't have a moneymaker hiding somewhere in your drawer. Special patterns made of 92.7% silver (Sterling) are worth thousands of dollars.
When Germans got tired of throwing out flatware almost as soon as they bought them due to rust and deformity, they designed sterling silver sets to withstand the test of time. Look for notable names like Gorham, Towle, Reed & Barton, Wallace, and Tiffany & Co.
The common saying, "Born with a silver spoon," used to describe a privileged and wealthy child, comes into perspective. Sterling Silver Flatware costs about $50,000 – $100,000 for full-service sets, while singles sell for $100 or less.
14. Fashion Accessories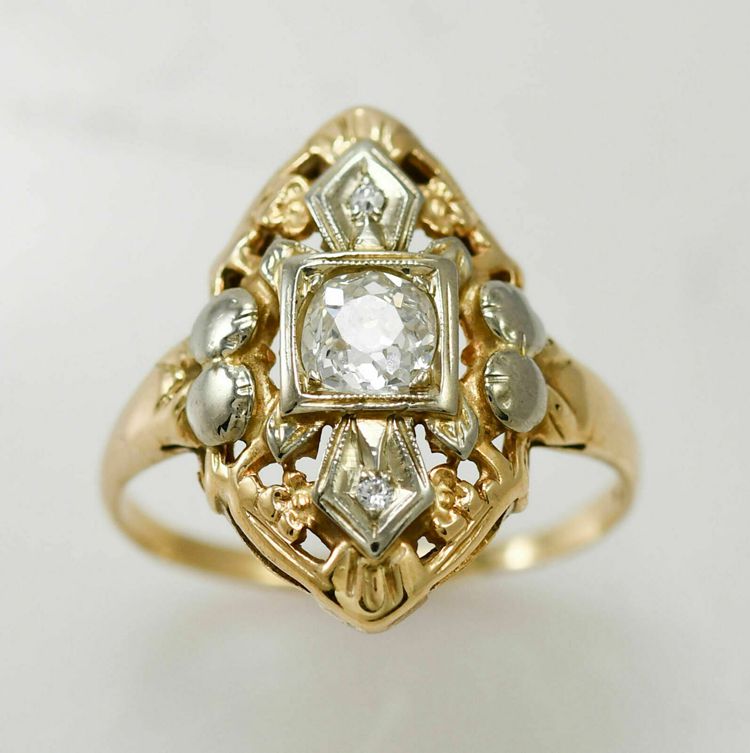 Antique and Vintage fashion accessories made of high-quality materials from leather to diamonds and precious metals are worth millions of dollars, especially if they're from a household brand.
Fashion accessories such as brooches, hairpins, and headbands are valuable. You can resell it as a whole or deconstruct it for parts if you're no longer feeling its design.
13. Persian Rug
Value: $100 – $100,000
Once again, Sotheby's New York sold a Persian rug for $33 million to an unknown buyer in 2013. Persian Rugs were handmade by artisans from the finest silk and wool, interweaving the most intricate designs hence their high value.
According to Business Insider , one Persian rug can take a few years to a decade to complete. Contrary to their names, these art pieces originate from Iran, so if you ever find yourself in the middle-eastern country, you know what to do.
12. First Edition Books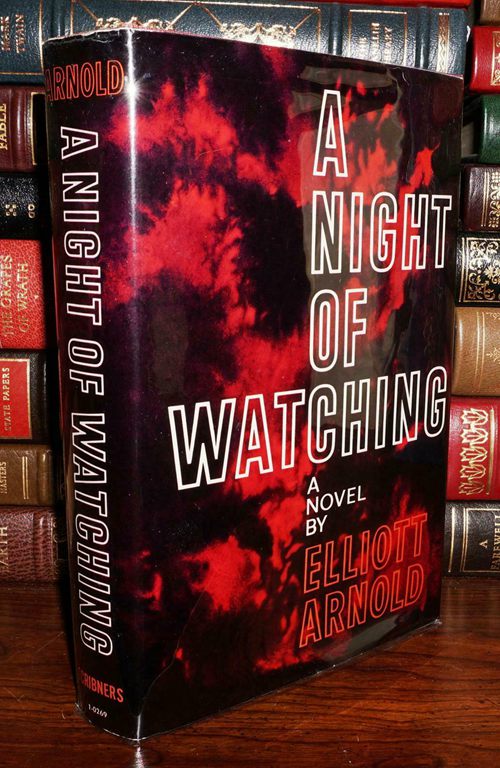 Have you been to a library that prohibited you from taking home certain books? You can't blame them or get upset unless you can afford to put down its value in insurance as a guarantee. Some books are priceless to the owners because they're signed first editions.
Think of all the classics studied in Literature classes worldwide. If you can find the first edition of those books, you've won the lottery, and it's even better if you get a signed copy with the author's autograph or another notable individual.
For instance, a classic Shakespeare book 1st ed. with his signature may be worth the same as one with former President Barack Obama's autograph.
In 2010, Sotheby's sold a copy of John James Audubon's Birds of America for $11.5 million. Less rare first editions can sell for considerably less at $1,500 – $4,000.
11. Vintage Wristwatches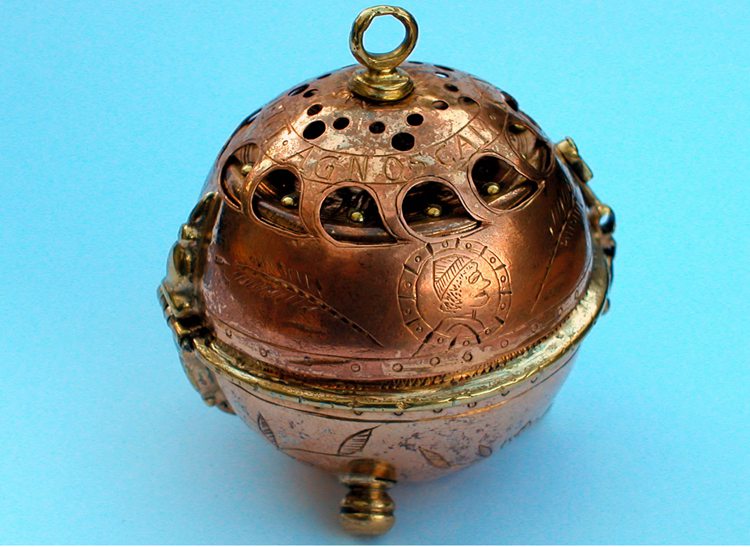 In 2017, a Rolex Daytona with all the right selling points (the biggest of which was that it belonged to Paul Newman) auctioned for $17.8 million . Check if the name on your wristwatch is notable?
Look for Audemars Piguet, Patek Philippe, Omega, and Longines names. Here's a pro tip for you – if they cost much now, then vintage and antique models would cost way more. Also, the more complications a watch has, the higher its value.
10. Chandeliers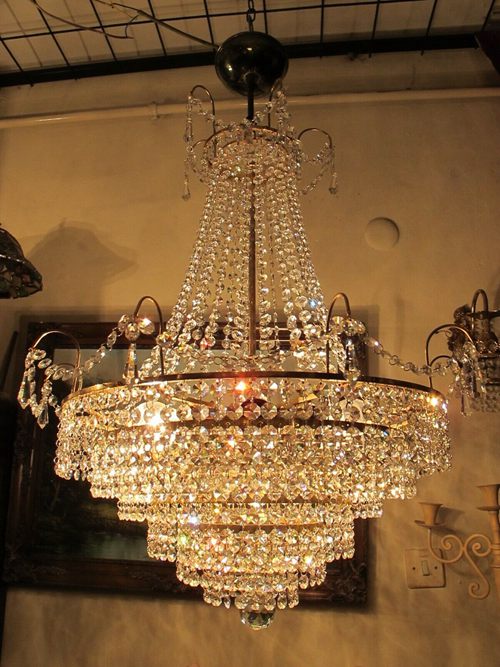 Does anything say grandiose more than a stately chandelier hanging from the ceiling? There's no baroque-style hall without an antique or vintage chandelier to spruce up its look, and no matter the size, they're always worth a pretty penny.
In 2010, Christie's London sold 1736 William KentGerman Silverchandelier, The Givenchy Royal Hanover , for $9 million against a $4 – 5.7 million evaluation. You'll find some for $50,000 – $100,000 on eBay.
9. Coke Bottles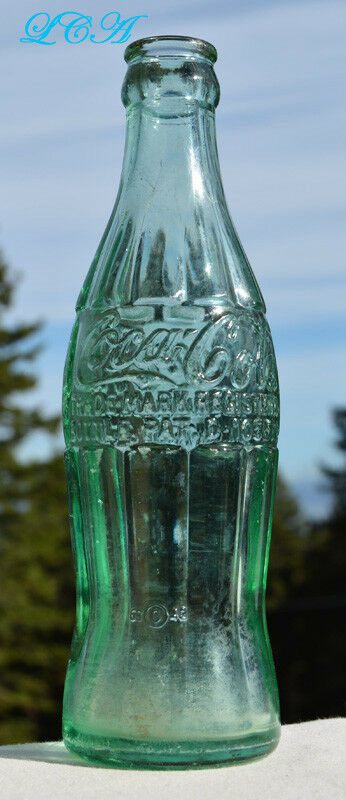 For a coke bottle to be worth much, it has to pass the rarity and historical importance test. That's because coke bottles are easily accessible since they're mass-produced, and the product is still in existence over a hundred years after its launch.
Valuable coke bottles include prototypes, sealed vintage and antique bottles, limited-editions, and historically significant bottles like the Dallas Cowboy Coke, which has the game record every year between 1960 and 1984 (its production year).
In 2011, a Modified Prototype Bottle sold for $240,000, and collectors discovered a second one eight years later, but it sold at less than half the original price. That's the impact of rarity and losing exclusivity.
8. Pocket Watches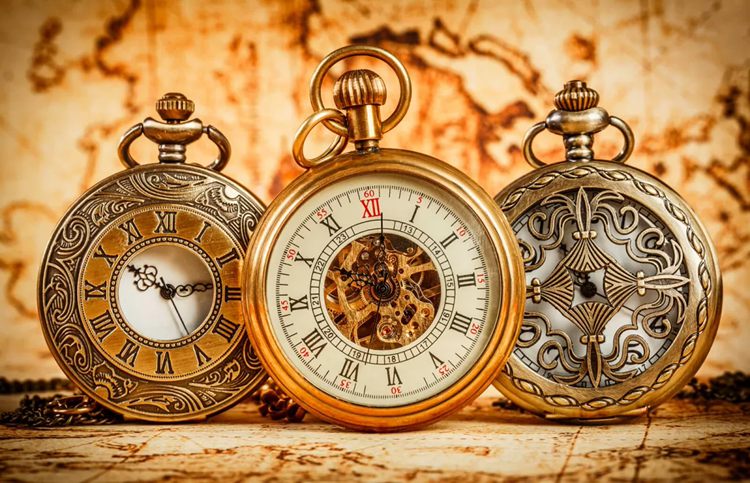 Before wristwatches became trendy, the pocket watch reigned supreme as the status symbol for aristocrats and wealthy patrons. Later, they gained more popularity for accurate timekeeping in time-sensitive professions like air travel and railway service.
So, the most valuable pocket watches are those made for railway and flight travel. Look for names like Audemars Piguet, Charles-Hubert, Waltham, and more. A Patek Philippe Henry Graves with super complication sold at $23.98 million in 2014.
7. Jewelry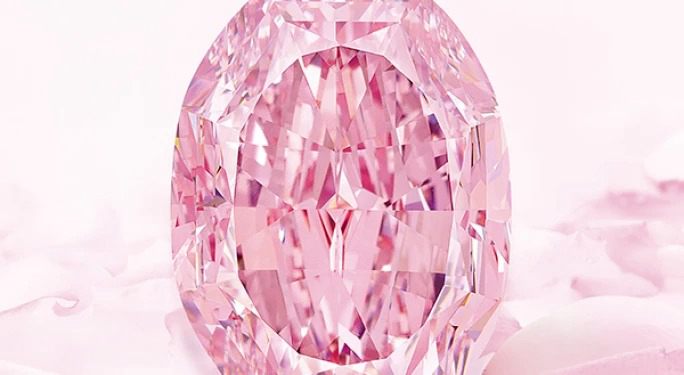 Seeing jewelry on this list shouldn't be a shocker like some of the other unexpected valuable antique and vintage items considering the raw materials used in creating each piece. We're not talking about basic silverplate or placebo pieces but real precious stones like Diamonds.
If you've ever watched a video showing jewelry making with precious stones, you'd understand why it's worth so much. You can watch the making of a Cuban Link Diamond chain below for reference.
Now that you've watched that consider the tedious technique used in the years before technology made things easier. Also, who doesn't like the bragging right of owning something that once belonged to a Historical figure?
That, coupled with the fact that miners contribute their blood and sweat into sourcing the precious stones used, explains the high value attached to vintage and antique jewelry pieces.
A 45.52 carat Bluestone Hope Diamond with an estimated $200 – $350 million sits on display in the Smithsonian. However, the most expensive ever sold is a flawless pink star diamond ring for $63 million by Sotheby's Hong Kong in 2017.
6. Stained Glass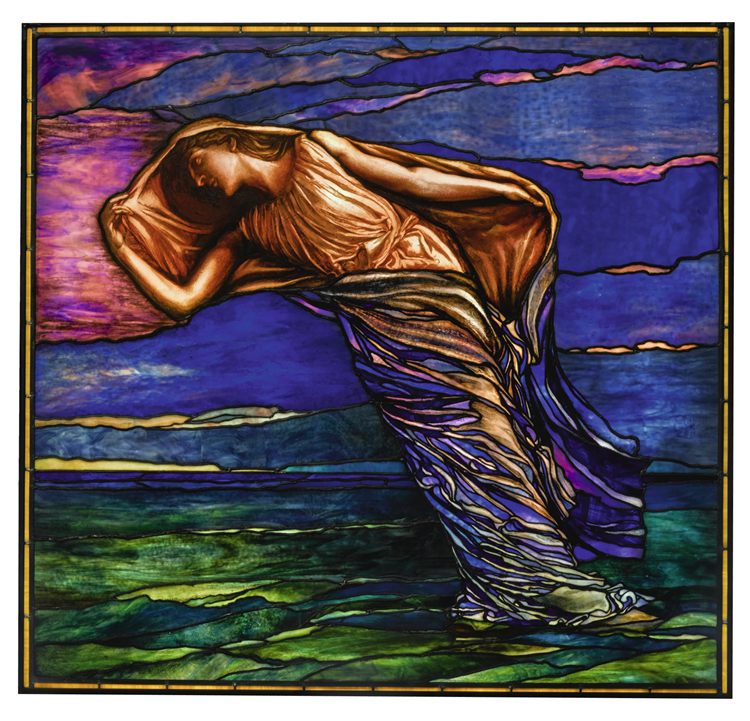 The beauty of the stained glass window in Gothic cathedrals can't be overemphasized. The burst of color that spreads when light shines through them is second to none, so it's always devastating to see such artifacts ruin when a building collapses.
Thankfully, some people feel the same way and do their best to salvage the fallen windows before shattering beyond repair. A Tiffany & Co. Stained Glass Window would cost you about $100,000 to $150,000 today.
However, older rare models cost almost double if not more of that value. Sotheby's sold John La Farge's 1903 Dawn Comes on the Edge of Night for $765,000.
5. Baseball Cards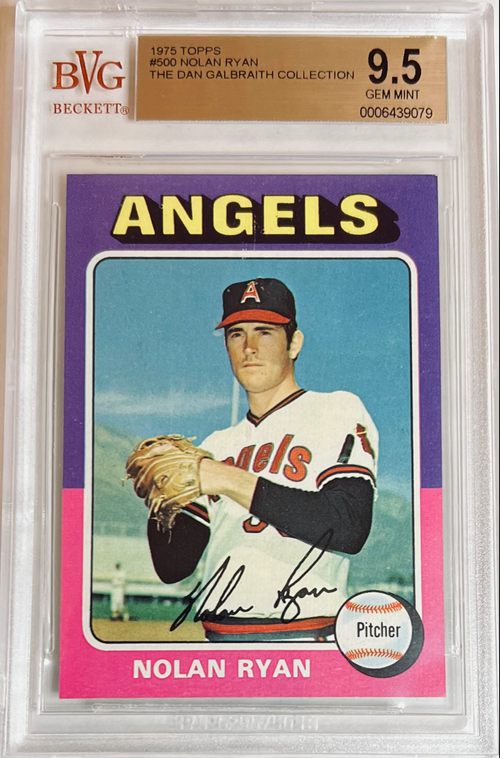 Believe it or not, baseball cards are up there with the moneymaking trading cards. In 2007, an old Honus Wagner trading card sold for a staggering $2.8 million. This is your cue to start digging in your parent's closet. You never know if you're sleeping on millions.
4. Beanie Babies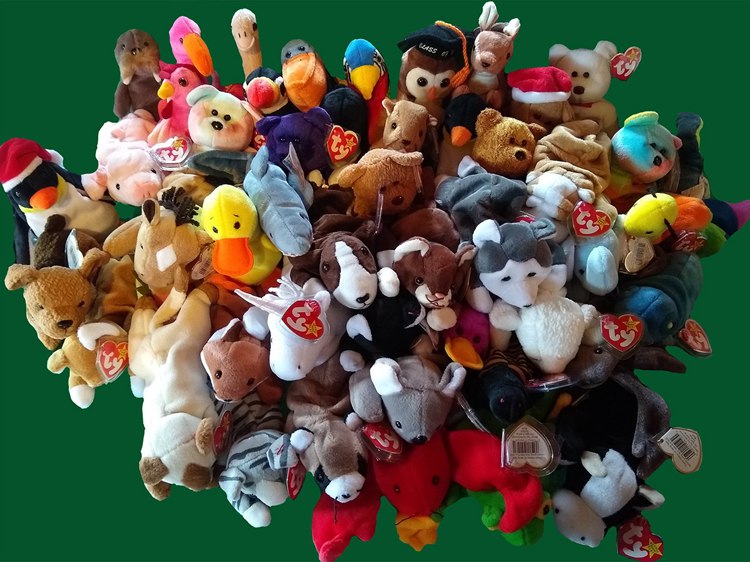 Do you qualify as cool if you didn't own a Beanie Baby in the nineties? These small stuffed toys were all the rave, especially since Ty inc. made limited editions of each character.
The most valuable beanie babies represented something important in history, and they're worth over $500,000. Princess Diana was a memorial bear for the people's princess and Peace who was supposed to foster unity.
Other Beanie Babies are worth five figures like Valentino and Valentina (Hippity, Hoppity, and Floppity,) the bunnies, Gobbles Turkey, and more.
3. Paintings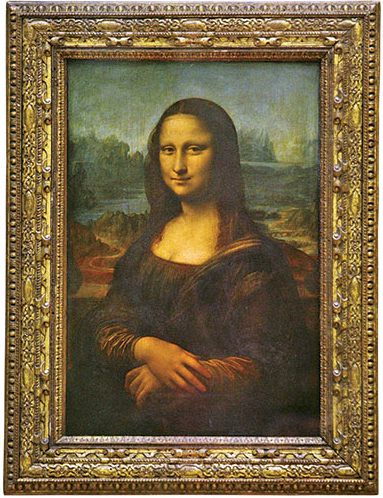 This list would be complete without including classic paintings from artists like Van Gogh, Da Vinci, Pollock, Kooning, Rembrandt, Picasso, Monet, etc. Da Vinci'sSalvator Mundisold for $450.3 million in 2017 at Christie's and is the highest painting ever sold.
If the Louvre ever decides to let off the Mona Lisa this year, be ready to fork out a staggering $850 million no thanks to inflation. And you already know the price keeps increasing with each passing year. Even the cheapest classic painting is no less than $45 million.
The value is high but not as staggering for lesser-known or modern artists still alive and working. You can start your collection between $10,000 – $100,000, and maybe it'll appreciate years later.
2. Outdated Technology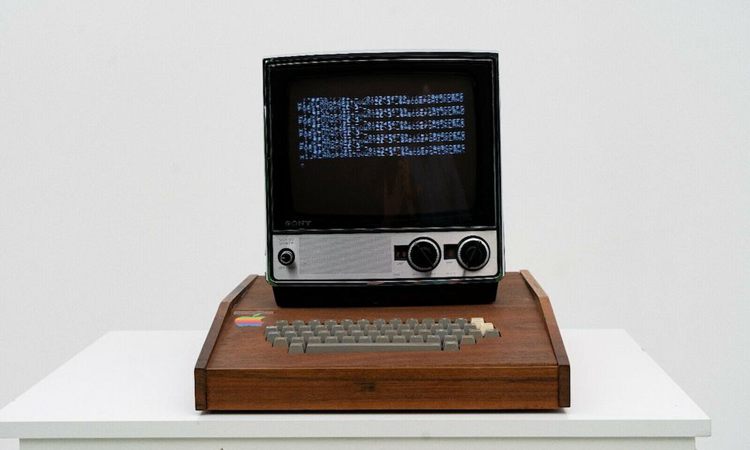 With the consistent evolution of technology, outdated tech keeps increasing in value. This doesn't work in the short term but on a long-term basis. Some of the most valuable outdated techs include original Apple computers, classic iPods, HP-01 Watch, Bakelite telephones, etc.
In this case, the value lies in the brand more than the age of the technology.
1. Birkin Bags by HERMES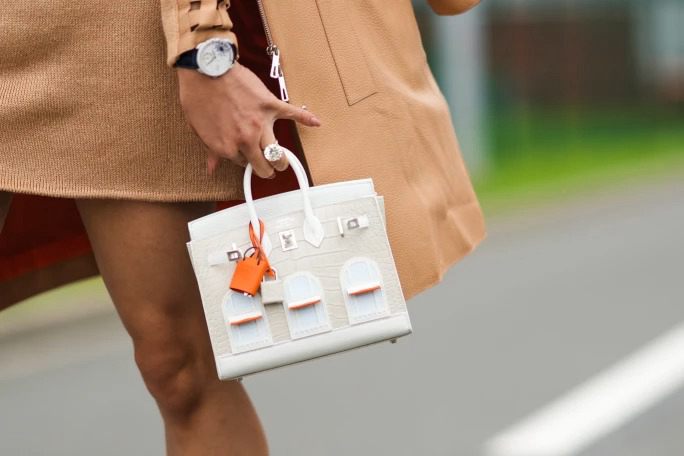 Even today, Birkin bags by Hermes (now EVRI) are all the rave with women, and they wouldn't mind spending upwards of $100,000 to own one. American socialite Paris Hilton splurged $65,000 on a Swarovski diamond-encrusted pink Hermes Birkin bag in 2018.
In 2021, Christie's Hong Kong sold a Himalaya white gold Birkin for $300,168, making the record the most expensive Hermes Birkin ever sold. Time Magazine reported it as having a high resale value.
Conclusion
All prices listed above under "Value" are average price estimates while extraordinary sales are listed in within the description. There's no fixed price for any antique piece but you can get a fair market value estimate when you research recent sale.
Factors that influence the price include,
Age,
Pedigree, and
Manufacturer