Antiques stand for something valuable. Now this "valuable" term can be defined from a different perspective like money, traditional values, aesthetics, rarity; therefore, sometimes it also may depend on the age of the product.
A table is an integral part of human history and used as home decor since ancient times. It is as important as other furniture like a chair and bed. Also, a combination of a table with a chair is a must thing. It can enhance the aesthetic value of the surroundings and bears the memoir of an era from time to time, generation to generation.
Why Learn About Antique Furniture?
As tables are considered as one of the most ancient forms of furniture, so it is natural that every old table has its history. For what, collectors gather antique tables at a high price from different locations.
Nowadays, many of us are fond of collecting antique furniture, and a table is one of them. Since people are interested in collecting antique tables, a group of people are taking advantage of this opportunity as they try to deceive people by forging new furniture that looks old.
They apply different woods and different paints to make them look vintage. For what, it is crucial to know about identifying actual antique tables. So that you don't get scammed when buying one.
Types of Antique Tables
In order to identify different types of antique tables, it is crucial to know the types of tables that are commonly available. Primarily antique tables may be classified into the following categories based on their function,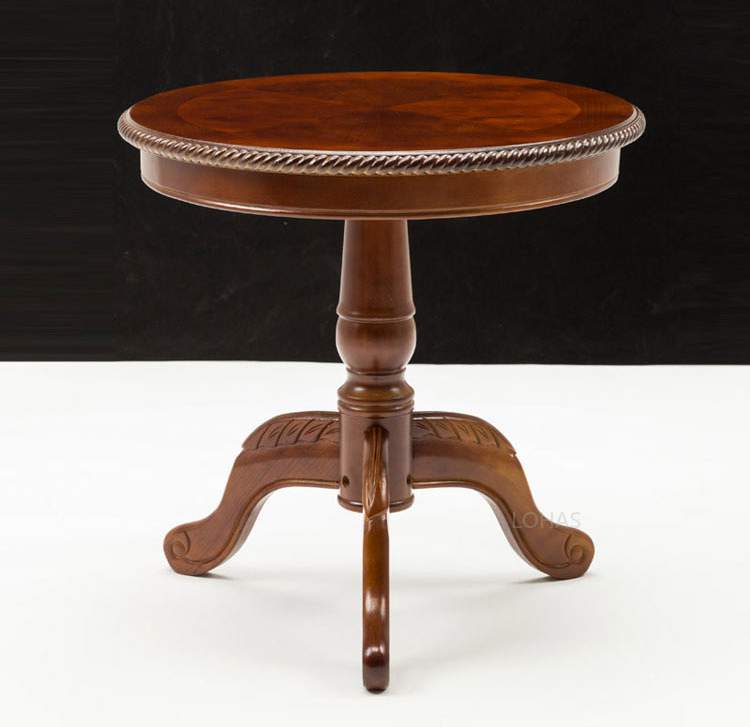 However, there are numerous varieties of antique tables with different styles. Based on their style, antique tables can be classified into the following category,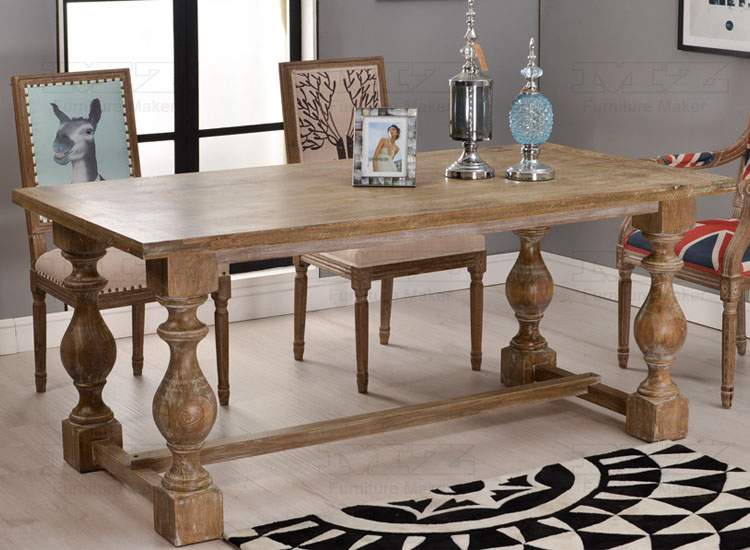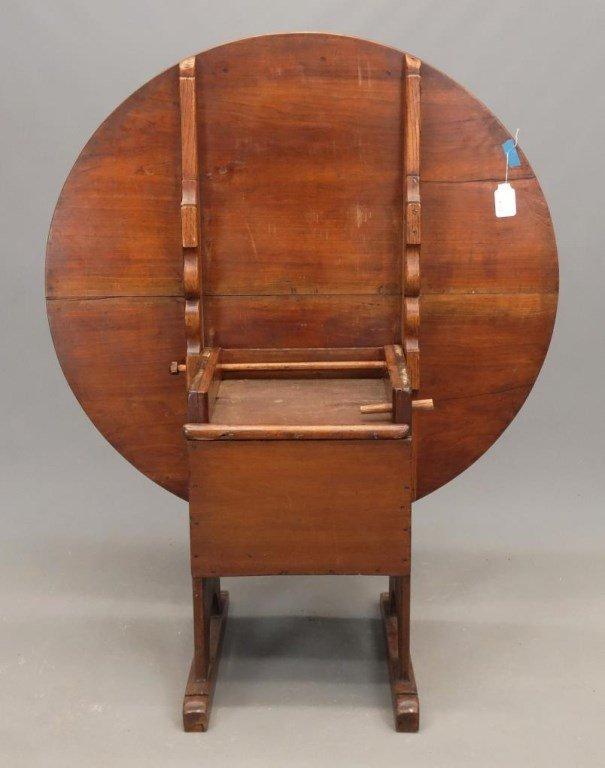 These are some of the most common styles we get to see. However, there are many other types of antique tables available as well. And some are so rare that you will hardly get to see another one of them.
Different Ways to Identify an Antique Table
Though sometimes it can be quite tough to identify fake antique furniture, there are still some interesting ways to identify an antique table, and they are given below:
Categorizing Dovetails
Dovetailing points to a joining section on furniture. It fundamentally holds different furniture parts and mostly gets used in drawers, cabinets, and other parts of a table. It had been used for a long time, and placement of a fine dovetail shows the skill of a perfect craftsman. You can check for the finishing of dovetails and their holding components.
Identifying Antique Table by Dovetails
It is possible that a finished positioning of a dovetail is done by machines when the irregular shape of a dovetail and imperfect dovetail joining can indicate hand-made work. This can be a great help for a collector to identify actual and real antique tables and not get deceived.
Multiple Types of Wood on a Single Piece of Furniture
If you find an item of furniture made with all exact similar textured wood pieces, then there is a high chance that this sample can not be an antique piece. Back then, it was pretty unusual to find a stack of the same textured wood in a large quantity to make an item of total furniture.
Antique Table Made with Various Types of Wood
To avoid such kind of confusion, you can look for different types of wood formation. The more variation you will notice, the more chances you will have about being an antique piece. Unless there will be a chance for the furniture to be a fake one yet, all you need to have is a careful eye and good-analyzing ability.
Observing Identifications
Well, having some information on furniture is a great way to identify whether it is an aged piece or not. It can be a tag, stamps, or even a label of a respective company. Though you must need to be very careful when you are looking for one of these identifications as these can also be counterfeited.
It would help if you considered other finishing and aging signs of timber. These labels should have the name of their origin companies and manufacturing date too. So, if it is possible, you can surf the internet or can contact them directly to verify their credibility.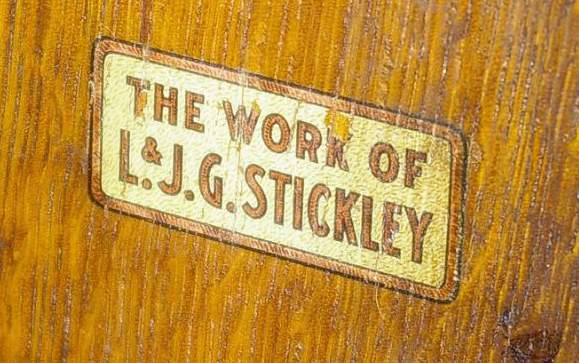 Antique Furniture with a Label
Do Not Get Deceived By Cheap Fake Old Art
Nowadays, antique markets are highly saturated with cheap and fake products. People can be easily fooled to pay a high price for a piece of low-quality furniture. Dishonest antique sellers often try to deceive their customers by providing fake products.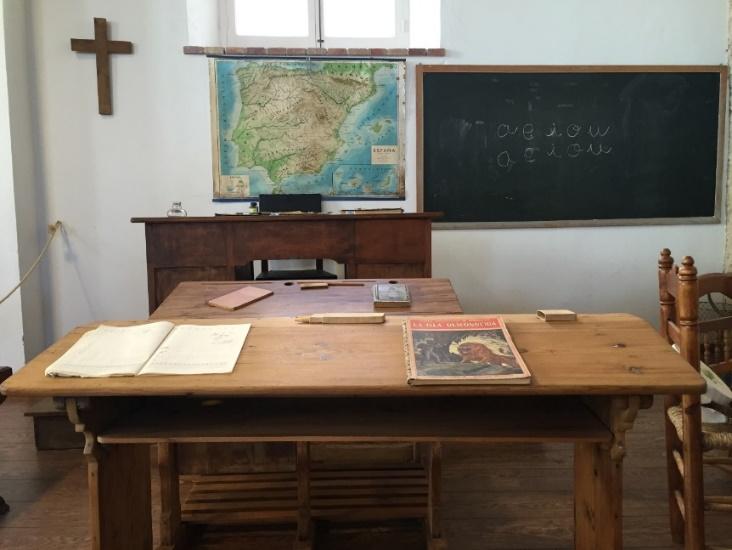 Antique Desk Table with Books on Top
To not get looted by these kinds of sellers, you should be very careful when buying an antique table. Seller paints new or relative old furniture with distressed paint and brings a distorted and old look to deceive a customer easily. Though at first glance you may consider this type of furniture as an antique one, in reality, they are far away from the vintage collection.
However, you can verify an antique table by checking its components like torn drawer, shabby and dirty side pocket if there is any, and also its' back and downside. You will find them in no perfect condition if that is an actual antique piece.
Perfect Alignment
You should keep in mind that there are minimum chances for a hand-made product to be in perfect alignment. If you find an antique product that is precisely symmetrical, you should recheck the product as there is a high chance that the product is machine-made and not exactly an antique piece.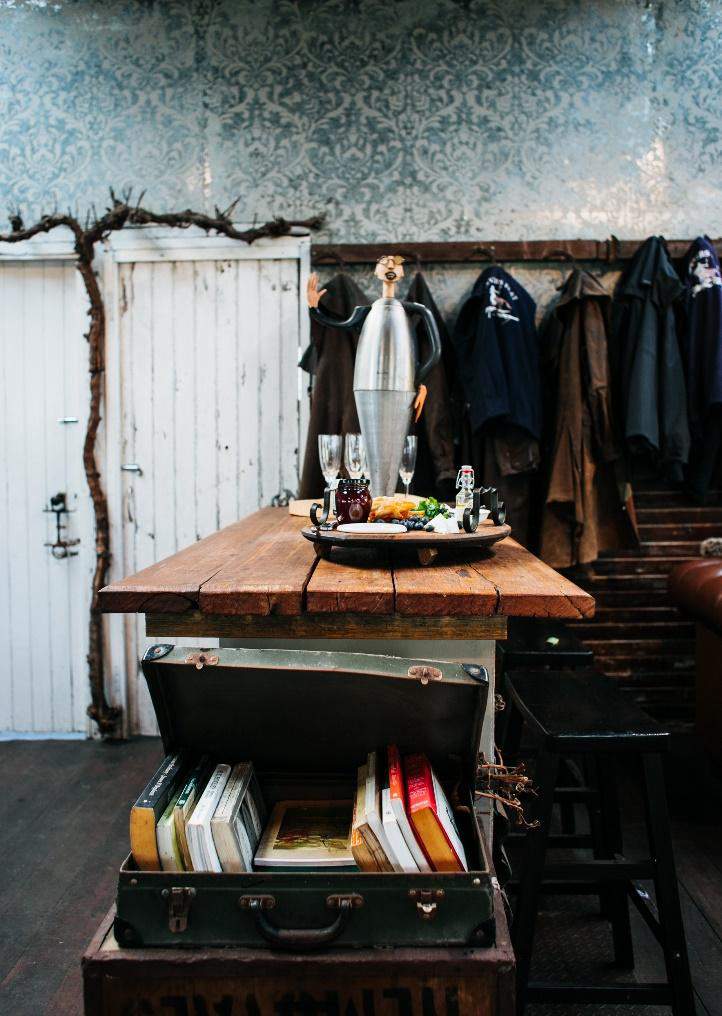 Antique Table with Books in Front
It is natural for an item of hand-made furniture to not be in a perfect size for every minor component, so check these little things properly before buying an antique collection. It is better not to regret after buying a fake product by checking these little details.
Design and Shape
If you consider the design and shape only to identify an antique table, then there is a high chance that you will get cheated. You can keep design and shape as a secondary option to identify an antique piece as many modern furniture items are getting made by replicating old and vintage furniture.
So, if you are planning to buy an antique table, it will be better to check the design and shape of the furniture by keeping other factors in mind.
These are the simple characteristics to identify an antique table or any antique furniture. You will have to be careful while you are about to buy an antique table as it is better to be more cautious before buying an antique piece and not regretting it after buying a fake one.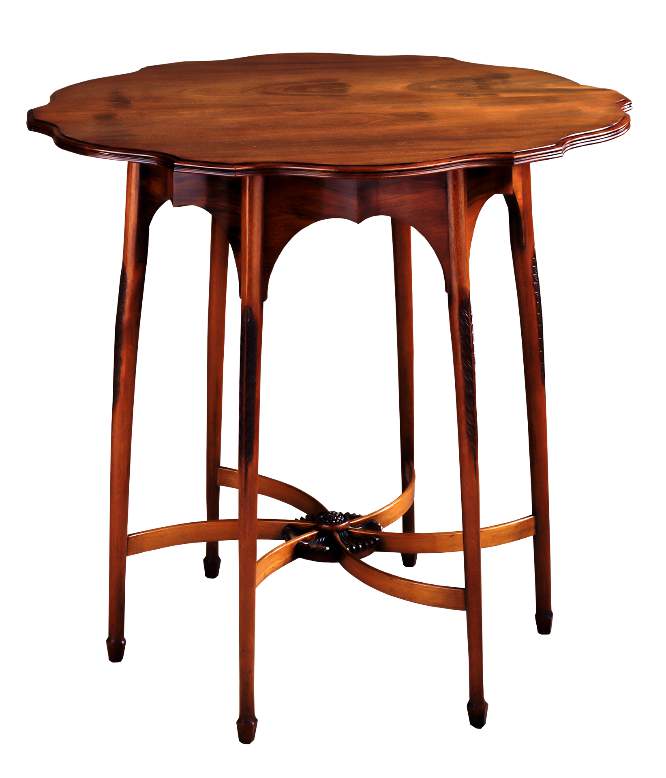 Antique Table with Stylish Design
Antique Table Identifying FAQs
1. How to Identify A Table as an Antique One?
You can identify a table using various methods like checking dovetails, symmetric alignment checking, identifying labelling or any other tag, etc. These are convenient ways to check whether the furniture is antique or not.
2. How to Identify the Age of an Antique Table?
There are few ways to find out a table's age, like checking if there is any tag sticking on the table, used materials, design, and other things. Though this method will not tell you the actual age of a table, you can get a possible age of the table. To be precise, you can contact the table manufacturer if possible or run some laboratory tests to be exact.
3. Where to Find Labelling on A Table?
Many manufacturers do stick a label on their manufactured tables, and it may be a piece of metal or paper. However, these may get faded over time. But you can look under a table or on the side to look for a label.
4. How to Determine the Value of an Antique Table?
It is a tricky question to answer as the price of a table depends on many factors. In most cases, the cost of an antique table depends on the origin of the furniture, details of the owners, design, and age. These are prime factors to set a price for an item of furniture. The more history it has, the more valuable it will be.
5. Is It Possible to Forge an Ordinary Table into an Antique One?
Yes, it is. Many dishonest antique sellers often try to cheat antique lovers by selling mere tables just by painting and giving a vintage look. It would be best if you are always aware of them.