With recreational tobacco use dominating the 19th and 20th centuries, innovators and inventors worked hard to create improved ways to light tobacco. Within a short period, numerous patents for lighters were submitted in the United States and Europe, with each new invention boasting a unique and competitive design.
Most of the early pieces from the infancy of the lighter industry are hard to find nowadays, which makes finding – and owning – an antique lighter even more satisfying. The big question, however, is how do you ensure you are paying the right price for an antique lighter? In this detailed guide, we will look at the cost of different types of antique lighters.
Factors Affecting the Value of Antique Lighters
Before we show you the amount you will pay for an antique lighter, we will look at the main factors that affect the value of antique lighters:
1. Brand
When it comes to antique lighters, luxury brands will always have a higher price compared to non-luxury brands. However, it is not uncommon for antique lighters from smaller manufacturers to have a higher price – this, however, is especially the case when the demand is high.
The brand "Zippo" has been around for more than a century, having been established in 1832. A luxury brand, Zippo is one of the popular antique lighter manufacturers.
Still operating today, Zippo has managed to maintain a good reputation. Zippo's popularity means that if you come across a Zippo lighter from the second world war, it may have a higher price.
Ronson is another brand that is highly sought after by antique collectors, with some of the popular models including the Comet and Varaflame. Dating back to 1886 and originally known as Art Metal Works, Ronson started selling lighters in 1913. Zippo Manufacturing Company acquired all assets from Ronson back in 2010.
Other antique lighter brands that stand out in the market and may have a higher price include Dunhill, Tiffany &Co., Evans, and S.T. Dupont.
2. Scarcity
The scarcity of an antique lighter model or brand will affect its cost. The fewer available models for a specific brand, the more valuable they become – this often results in a higher price for each antique lighter piece.
While age can affect scarcity, it is important to remember that older does not always mean high value, unless it means that the antique lighter model is rarer.
Production of some of the successful antique lighters ran in large numbers – for this reason, these models remain low-value. However, with Ronson and Zippo, the earliest lighter models are very scarce today – this makes them expensive.
That said, it is worth noting that older antique lighters are generally scarce, especially the ones that are in great shape and condition. It is usually hard to locate lighters from the beginning of the 20th century.
The antique lighter pieces that were made before mass production, therefore, tend to go up in value pretty quickly. For this reason, you should keep in mind that antique lighters manufactured before 1920 may be an ideal investment.
3. Limited Editions
Some antique lighters are works of art. Iconic and special edition pieces are generally extremely attractive to collectors. For this reason, a limited edition generally means a higher price.
This is generally true for luxury antique lighters. Luxury antique lighters can include numbered limited editions such as the Dupont antique lighters.
4. Materials
Antique lighters are available in all materials, colors, and sizes. The value of an antique lighter can change depending on the material used during its manufacture.
An antique lighter made of silver or gold will be costlier than a lighter made with common materials. In most cases, the value rarely exceeds the gold price. However, for rare pieces, the value can exceed the gold price.
It is worth noting that skilled craftsmanship may also raise the overall price of an antique lighter. For example, a handmade and nicely decorated antique lighter may be more costly than a piece featuring a poor design.
5. Condition
Lighter condition is extremely important to antique collectors. The better the condition of the antique lighter, the higher its cost.
Antique lighter pieces in mint condition are often costly. However, even more valuable, are the antique lighters that often carry the name Mint in Box or Old New Stock. While these antique lighters are not in mint condition, they have their original instructions, labels, and are in the original packaging.
How Much Should You Expect to Pay for Antique Lighters?
Now that you know the factors that lower – or increase – the cost of antique lighters, we will go ahead and look at the cost of sought-after antique lighters:
1. Ronson Varaflame Antique Lighter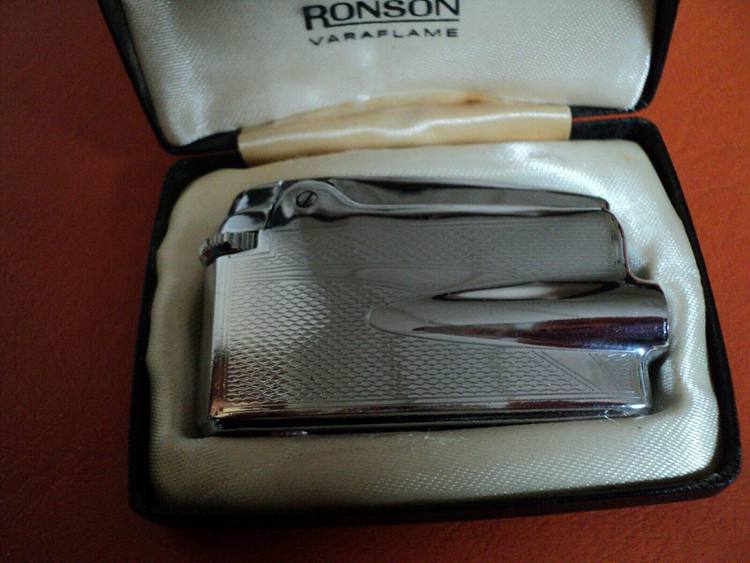 Varaflame antique lighter was introduced in 1957. It was among the original, variable flame lighters. Its iconic, smooth operation and jet-age styling made the antique lighter a favorite accessory in the mid-19th century movie industry.
We went on a hunt to see if we could find an antique Varaflame lighter. Luckily for us, we found several online. From the antique Varaflame pieces we found online, the average cost of purchasing one sits between $200 and $250, depending on the condition and the seller.
2. Ronson Comet Antique Lighter
Ronson introduced the Comet antique lighter in 1965. The Comet was designed to be a lightweight lighter, was made in plastic and available in a variety of colors.
We found several sellers offering antique comet lighters. The antique lighters had different prices, sitting between $25 and $35.
3. Dunhill Antique Lighters
Dunhill produced its first antique lighter back in 1927. In the years that followed, the company continued to introduce new lighter models.
The cost of Dunhill antique lighters varies widely, with most of the prices depending on the design and materials used. Online, Dunhill antique pieces cost as low as $185 to as high as $795. The prices change depending on the seller, the condition of the antique lighter, and the scarcity of the piece.
4. S.T. Dupont Antique Lighters
The first antique lighter made by S.T. Dupont dates back to 1941. The original lighter was made of aluminum since brass was restricted for war purposes only. However, between 1958 and 1963, S.T. Dupont lighters were constructed with 18k solid gold mixed with 3% brass.
A leading manufacturer of luxury lighters, S.T. Dupont has always sold its lighters at a higher price. We looked online to see the current cost of antique lighters from S.T. Dupont.
The cheapest vintage S.T. Dupont lighter we found online had a price tag of $27 attached to it. However, the price increased gradually – depending on the design of the luxury lighter and the amount of gold, silver, and brass used in its material – reaching the highest price at around $400. We found a Table Desk S.T. Dupont lighter costing $383.96.
5. Tiffany & Co. Antique Lighters
Founded in 1837 by Charles Lewis Tiffany, Tiffany & Co.'s popularity exploded at the beginning of the 20th century. Coming from a jewel company, Tiffany & Co. lighters have always had a higher price.
Online, the cheapest Tiffany & Co. antique lighter we could find had a price of $95.30. The prices for the antique lighters, however, went up and reached over $950. This suggests that you will need $100 to $1000 to get an antique lighter made by Tiffany & Co.
6. Evans Antique Lighters
Evans Case Company was largely active between 1922 and 1960. The company produced its first antique lighter in 1928.
Most of the original Evans antique lighters are not easy to come by today. Featuring an appealing design, antique lighters from Evans Case Company can be expensive.
The price of Evans antique lighters sits between $20 and $345 online. However, some sellers may ask for $35 to $360 for an Evans antique lighter.
7. Zippo Antique Lighters
After researching Zippo antique lighters online, we determined that their cost varies largely depending on the design and the seller. The antique lighters are much cheaper on Zippo's official website where the cheapest pieces go for $29.95 and the most expensive piece goes for $145.
On other online marketplaces, the cheapest antique lighter from Zippo features a price tag of $34 while the costliest piece had a price of $699.95. The antique lighters on the lower price end were either manufactured more recently or had a plain design. On the higher end, Zippo features antique lighter pieces with interesting designs and those made many years ago.
8. Scripto Antique Lighters
Founded in 1923 – and once the biggest writing instruments producer – Scripto today makes butane lighters. The company's antique lighters date back to 1955 when the company started selling refillable lighters.
Scripto's first model was known as the Vu-Lighter. Online, the company's Vu-Lighter has a price tag of $25 to $69. However, lighters featuring better conditions are more expensive, with their prices sitting between $40 and $90.
9. Colibri Group Antique Lighters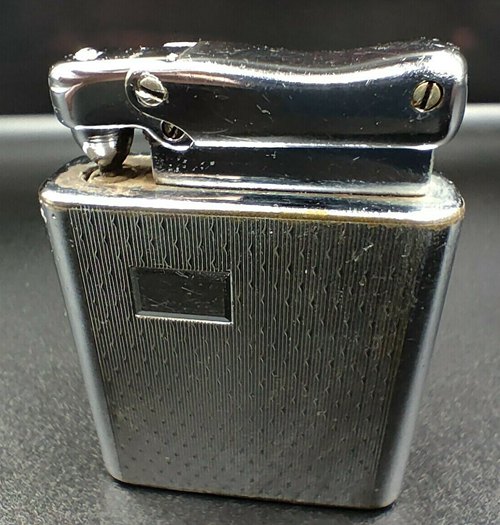 Founded in 1928, Colibri became known for manufacturing cigarette lighters. The company is credited for producing the first working semi-automatic lighter.
In 1935, Colibri introduced the automatic 'Monopol' lighter which featured an acceleration system. Between 1940 and 1945, the company made the 'Stormgard' lighter which was designed for use by soldiers in the second world war.
Over the years, the company has continued to revolutionize the lighter industry. In 1958, for example, the company created a lighter featuring a hydraulic auto-flint system and a visible multiple gas refill.
The price of Colibri antique lighters varies depending on the design and the year of manufacture. Online, the company's antique lighters have a price as low as $6 and as high as $198.
10. Strato-Flame Antique Lighters
A pioneer in the development of butane lighters, Strato-Flame made lighters between 1930 and 1950. The company's lighters feature a vertical striker wheel and a removable butane tank.
Remaining sought-after items today, it is a surprise that Strato-Flame's antique lighters are still not very overpriced. The cheapest Strato-Flame lighter will cost you $20 while the most expensive lighter will set you back about $40.
11. Rowenta Antique Lighters
Established in 1909, Rowenta has remained a leading manufacturer of household goods. The company produced its first lighter after world war II in 1947. The semi-automatic petrol lighter featured a swig arm and a double-lock closure.
The company later produced gas lighters that used butane instead of petrol. When purchasing an antique Rowenta lighter, you should expect the petrol variety to be costlier than the gas version. The gas lighters from Rowenta can cost as low as $10 while the petrol lighters feature a price as high as $90.
12. American Safety Razor Company Antique Lighters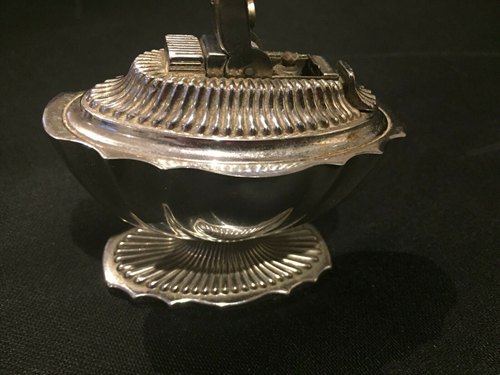 Founded in 1906, the American Safety Razor Company is a personal care brand. The company did try the lighter-making business when it was popular back in the mid-20th century.
However, unlike other companies that largely focused on making pocket lighters, the company largely made table lighters. Today, the company's table lighters cost about $50.
Conclusion
The cost of antique lighters varies greatly, with factors like the manufacturer, age, and condition playing a key role in their value. Antique lighters currently available in the market date back to the 1900s.
The most expensive antique lighters boast the best designs and materials and are often associated with companies that focused on luxury goods. This article discusses the cost of antique lighters from the manufacturers that dominated the 20th century. It is, however, worth noting that these costs may change with time as supply reduces and demand increases.
We hope that this guide has answered all your questions on antique lighters and their cost. If you still have questions about antique lighters, be sure to leave them in the comments below.