For all of those watch collectors or even someone who's interested in just buying a Geneva watch, this is an in-depth article about Geneva Watches, with information about their history as watchmakers, the beginning of the company, and their entrance into the watch market. Then you can read about the different types of watches made so far, what they offer nowadays and their most valuable watches.
Further on you can find out where to find their vintage watches for sale and tips on how to take care of them. You don't want your expensive or unique watch to be ruined and lose value. Additionally, it is very interesting and
History of Geneva Watch
Everything began in Geneva, a city on the west border of Switzerland. In the 15th century, this city was well known for jewel crafting, golden rings, necklaces, diamonds, and sapphires, you name it, could be found. However, the arrival of John Calvin as the leader of the city church and the leader of the protestant reformation imposed a ban on jewelry. People could no longer craft, sell or wear them.
As a result, many craftsmen faced unemployment. Arguing that a watch is something practical and needed, the craftsmen gained the favor of Calvin and so began the "empire of watchmaking". In addition, people from bordering countries such as Italy and France, who were running from persecution, fled to Geneva. Some of them had expertise in watchmaking. Working together with local blacksmiths and jewel crafters, they began crafting some of the finest watches, of which brands are very well known nowadays.
The ongoing process that was developed is fascinating. The "Foundation of the Genevan Corporations of Watchmakers", which granted the title of master to candidates, was formed in 1601. Candidates had to go through five years of training and in the end as a test, had to make two clocks. One had to be small enough to be worn as a necklace and have an alarm and the other capable of standing on a table.
The entire work was done around a system called the etablissage. Small teams of craftsmen were led by a master and used to work in small workshops. Around thirty specialized trades, starting from the production of all parts needed to the engraving, assembling, and registering, took place in the production cycle in Geneva.
With the increase in demand for watches, farmers of the Jura region, which is northeast of Geneva, were introduced to the industry. They were trained in building specific parts. After summer, when they were finished with their harvest, they utilized their time to produce these parts, which were later sent to Geneva. By 1817, the annual production in this region surpassed that of Geneva.
During this time, craftsmen faced the challenges of industrialization. To compete with other producers from around the world, some favored mass production through mechanization. However, many more did not support this idea. They were arguing that mechanized mass production could not provide the same quality as craftsmanship. The attention to detail, perfection, and beauty are key points that differ a Geneva watch from other brands.
To protect their quality work, watchmakers began to engrave the city name on the watch. But, other watchmakers did the same, even on the low-quality ones. This was seen as a serious threat, as it imposed a direct impact on Geneva's reputation.
For further protection, "Société des Horlogers de Genève" (Geneva Society of Watchmakers) was formed and in 1886 the law of "Voluntary Inspection of Watches in the Canton of Geneva" was passed. Thus the certification label "Poinçon de Geneve" (Hallmark of Geneva) was created.
This mark was given to those watches that passed all requirements of a good and long-lasting watch. A commission made of a State Councillor and twelve members were responsible for the mark.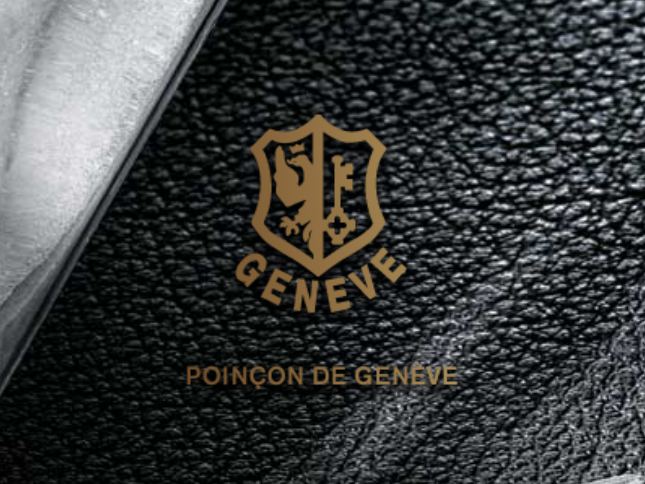 Now, Timelab, The Geneva Laboratory of Horology and Microengineering is responsible for the Hallmark. Twelve criteria related to manufacturing must be met to get the seal. A watch that bears the seal is attributed with:
Provenance – guaranteeing proof of the highest standards of watchmaking set by the State of Geneva
Craftsmanship – guaranteeing remarkable finishes and decorative details
Reliability – guaranteeing the watch performance
A certificate of origin will be given once the watch receives approval from the Hallmark of Geneva. It will include the:
Name of the applicant
Reference number of the watch and movement
Serial number of the case
Reproduction of the Hallmark of Geneva.
The Different Types of Watches from This Maker
In this part, you can read about the different types of watches Geneve offers. Generally, Switzerland watches have two types of movements:
Quartz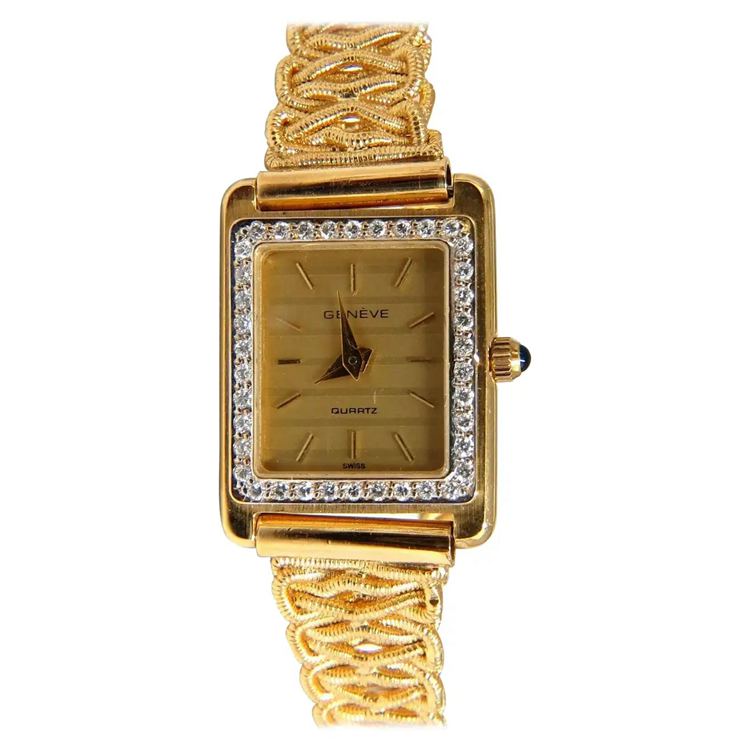 These are the most accurate watches. These watches do not possess mechanical craftsmanship, but they use a battery that powers the quartz.
Mechanical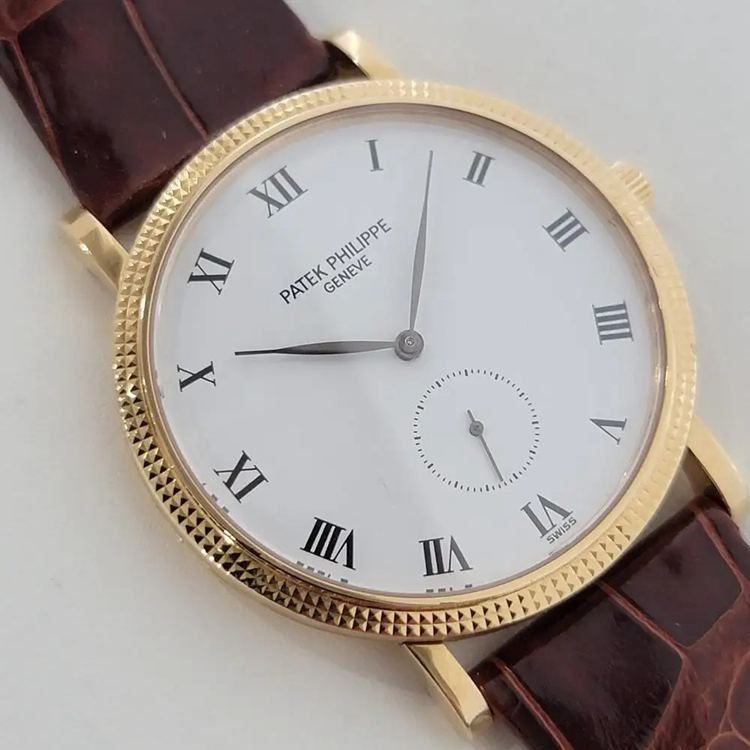 These watches are the most favorable ones among collectors and watch lovers. Their mechanical parts present a perfectionism of all parts coming together and creating a pure beauty.
The mechanical type of watch is also split into two groups.
Automatic winding – These watches have a rotor attached so that whenever you move your wrist, the mainspring is tightened again. For these types of watches, you don't have to worry about them as long as you have them on. In case you don't wear them for a long time you might want to adjust them.
Because of this, these watches are heavier and thicker compared with manual winding. This is completely up to people's preference whether it bothers them or not. Personally, I don't like thick watches as they mess up with the shirt and suit.
Manual winding – The mainspring gradually loses all the tension and has to be set manually. For those who are obsessed with the tiny mechanical parts and the way they move, this is a perfect choice as you can find watches with transparent cases.
Some of the famous brands of watches certified with Hallmark of Geneva are:
Note that not every watch of these brands has a seal.
How to Determine the Value of Their Watches
Before answering the question of how to determine the value it is important to look at the difference between value and worth. Worth is related to the monetary cost of something. It's either the cost of production or the price it sells for.
However, value is something personal. A family watch that was bought for $20 can be of a lot of value to you as that was passed on by your great-grandfather.
Now when it comes to the Geneva watches, something you must not forget is to look at the Hallmark certification. As said previously, all Geneva watches have a personal Hallmark of Geneva certification with a serial number. The technology nowadays has made it very easy to verify the authenticity of the Geneva watch. Visiting the official website of Poinçon de Geneve and entering the unique authentication code found in the certificate. Or by scanning the QR code with your smartphone. In any case of losing the certificate, the best option is having
Their Most Valuable Watches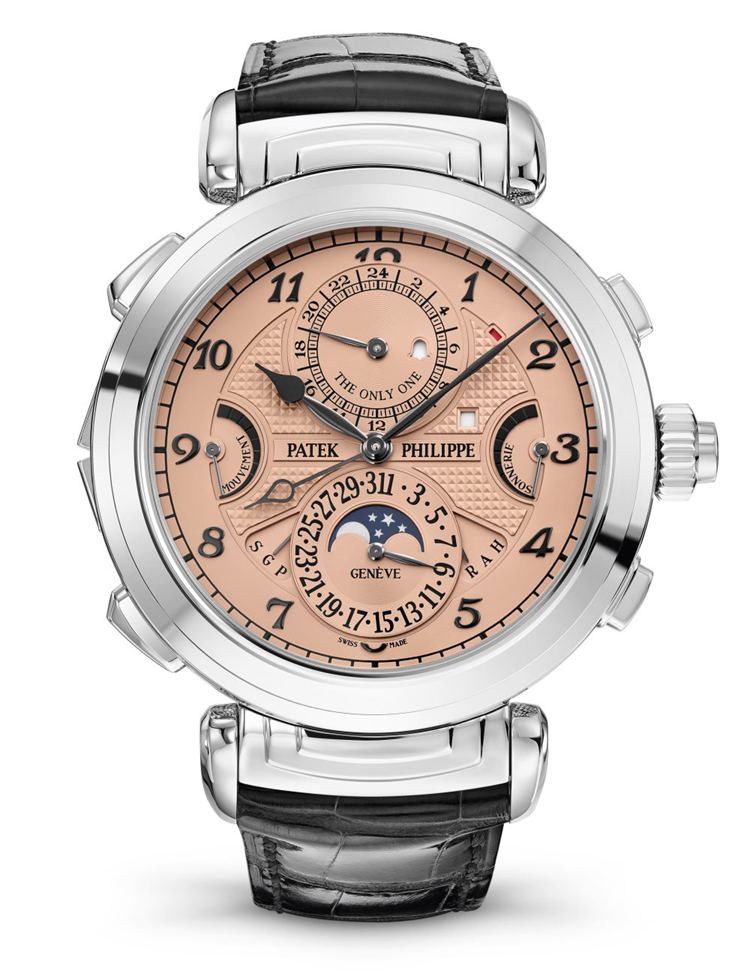 The record seller is held by Patek Philippe with their Patek Philippe Grandmaster Chime with serial number 6300A-010 sold for $31.2 million or £25.2 million on a charity auction in 2019, surpassing the Rolex Daytona of Paul Newman's which was sold for £13.4 million or $17.8 Millionin 2017.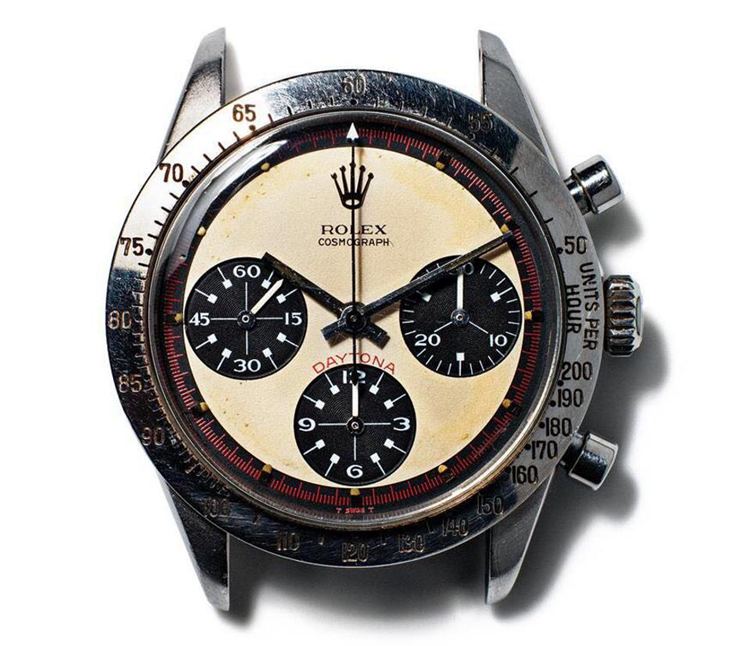 However, during the auction, the watch also surpassed the Patek Philippe pocket watch sold for £18.1 million or $24 million in 2014. This watch was made in 2014 as a celebration of the 175th anniversary of the brand.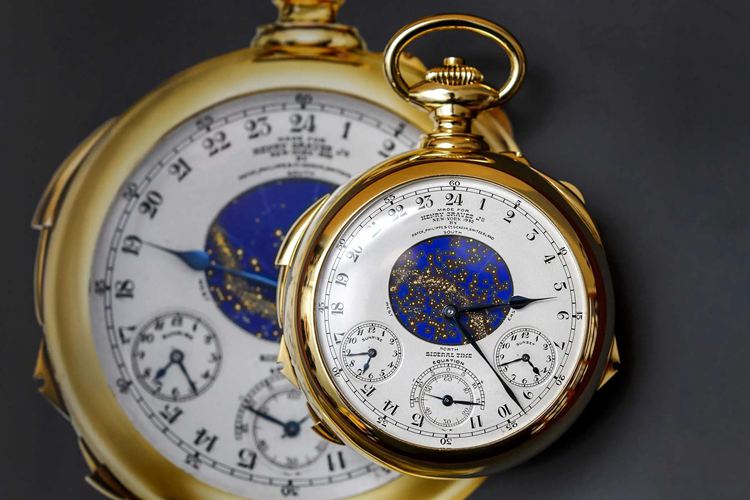 The second one is the already mentioned Patek Philippe Henry Graves Supercomplication pocket watch sold for £18.1 million or $24 million in 2014. It is an 18 karat gold watch made by Patek Philippe in 1933 and it's the only piece. It has 24 complications, thus becoming the most complex pocket watch ever.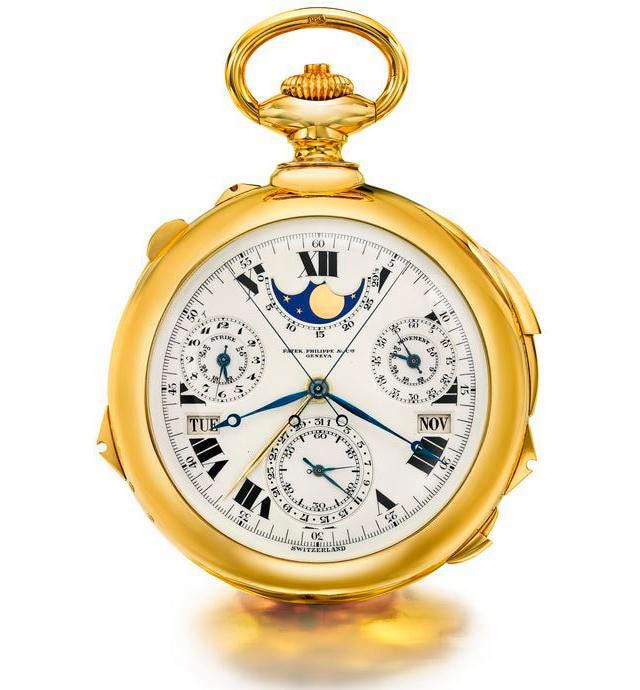 You can find more watches with different designs and prices online. Generally, their prices vary between thousands of pounds. The new series of watches are found in official shops either online or in Geneva and most of them are sold through auction houses. As for the older watches, their prices are based on their material (i.e. gold, diamonds, valuable stones, etc) and their history (i.e. a famous person who held it, famous family heritage, or a royal gift).
Where to Find Their Vintage Watches for Sale
For anyone, either a watch collector or someone interested to have a vintage watch, this is a very important part. Unfortunately, there are so many fake watches in the market that it takes quite an effort to find out a truly original watch.
Before we answer the question of where to find, it is important to understand a couple of points regarding this topic. You can find all sorts of watches on different websites, even on the well-known ones such as eBay, chrono24, etc. However, there is a high chance you will get scammed.
Before choosing to buy a watch, you have to understand if the seller or website is trustworthy. You have to check their history through forums or google searches or even ask watch collectors. Additionally, it helps a lot if the person is well known for their watch trades or has done more than a couple of trades rather than an unknown person selling a watch for the first time. However, sometimes this can be quite the opposite. You can find someone who has decided to sell his family heritage watch for financial reasons. If you don't have experience with this, it is highly suggested that you understand how to avoid scammers, as they generally, use the same techniques with little difference.
As said before, Auction Houses especially "The Geneva Watch Auctions" are trustworthy. The XV edition will be on 7 – 8 May 2022. The benefits from this are that you can inspect the watches which are already inspected by experts. Usually, they make auction preview videos before the auction is held to help people get a better picture of the auction will offer.
Second, shops in Geneva, are another trustworthy option. In case you have free time, it is preferred to visit the city or even spend a couple of days visiting different shops. The lack of experience with vintage watches or familiarity with the details of the watch you are interested to buy can be a problem. You can either spend time gathering this information which sometimes is quite easy or have a friend who has expertise in this area.
Tips for Watch Care
Taking care of your watch is very important for two main reasons. First, nobody wants a ruined expensive watch. You have probably spent a lot of money and time figuring out what to buy and where to buy it. Second, if your watch has a good condition a couple of years later, its worth will be higher, therefore, the chances of selling it will be better, if you choose to do so.
Mike Michael who is a master watchmaker from the WatchBox Studios, explains that there are three different maintenances.
Aesthetic – This is about cleaning your watch from dust or dirt and taking care of the external components.
Movement – This is about changing the gasket and checking the water-resistance to protect the movement of the watch.
Full service – As the words themselves say, this includes a complete watch service, where the watch is open and disassembled.
He continues giving tips on having your watch stopped when you don't wear it. Especially if it is an automatic winder, as it puts huge unnecessary pressure on the gears and wears them out more quickly. When it comes to the gear, he explains that you need to check for water resistance. Even a single drop of water can cause the delicate components to corrode and cause more damage to the watch, resulting in higher repair fees.
Crown & Caliber YouTube channel gives some great tips on how to clean your watches. For simple cleaning, all you need are some cotton buds and a microfiber cloth. Use the cloth to clean the bracelet and if possible remove it from the watch. Then use the cotton buds for those parts hard to reach and use the cloth to wipe the watch and give a nice clean of the crystal. You can use a little bit of water too if your watch is water-resistance of course. Do not use soap as it is unnecessary.
Last but not least, storing the watches is very important. The place must be free of moisture and dust. Watch boxes are a very good option or either a transparent one even better as you can keep them on display.
FAQs
Why did Geneva become the center of gravity of watchmaking back in the day?
With the arrival of John Calvin as the leader of the city church and the leader of the protestant reformation, the use of jewelry was banned as it was deemed useless except watches. As a result, the local blacksmiths and jewel crafters began using their skills to make watches.
Are the Geneva watches made in Geneva?
They used to be back in the days, and it was one of the conditions "components made in Geneva" required to get the Hallmark of Geneva. However, nowadays, brands get a percentage of components from other places and do the assembling in Geneva.
Is the Hallmark of Geneva trustworthy?
Yes. It is one of the oldest seals awarded to the finest watches. It's proof of top-quality craftsmanship with the highest standards guaranteed by the State of Geneva.
Who manages the Hallmark of Geneva?
TimeLab – The Geneva Laboratory of Horology and Micro-engineering is responsible for the seal since 2012.
What does the Hallmark of Geneva guarantee?
The seal guarantees Provenance, Craftsmanship, and Reliability. Every seal comes with a certificate with a unique serial number.
What is the best way to avoid scammers when purchasing a vintage watch?
In a short answer, knowing the seller and having information about watches can help understanding if you are dealing with a scammer. Having the option of participating in the official Geneva Auctions and visiting the stores in Geneva or having a friend with expertise is very helpful.
Final Thoughts
Every watch just as they have their worth, also have their value. A watch can have a certain monetary worth depending on the components, complexity, and history. A particular watch can have a different value for different people, therefore, someone is willing to pay a higher price or decides to sell that particular watch at a certain price.