20 Famous Vintage Makeup Brands From The Past
New makeup launches are exciting. However, have you wondered about makeup brands that have been around longer than we have?
Makeup was not easy to handle in the early 1900s. However, things changed with the turn of the 1920s, with brands producing makeup products that worked much better.
This became more apparent as the looks of actors from the 1920s evolved significantly compared to those in the 1910s. Makeup from the 1920s era was simple but, at the same time, extremely effective.
There is no doubt that makeup has continued to evolve over the years. However, brands that have been around for decades have more experience producing high-quality products—therefore, you might be interested in getting your makeup from the oldest companies.
This detailed guide will look at the top-rated vintage makeup brands. Below, we will give you a list of 20 vintage brands and briefly narrate their history. We will also let you know if their vintage makeup products are still available in the market today.
20 Famous Vintage Makeup Brands
| | | |
| --- | --- | --- |
| S/No. | Company Name | Year Established |
| 1.  | Elizabeth Arden | 1910 |
| 2.  | Max Factor | 1914 |
| 3.  | Rimmel | 1834 |
| 4.  | Maybelline | 1914 |
| 5.  | Revlon | 1932 |
| 6.  | Coty Airspun | 1935 |
| 7.  | Benefit | 1976 |
| 8.  | Erno Laszlo | 1927 |
| 9.  | POND's | 1846 |
| 10.  | CHANEL | 1910 |
| 11.  | CoverGirl | 1961 |
| 12.  | Fashion Fair Cosmetics | 1973 |
| 13.  | Lancome | 1935 |
| 14.  | Volupte | 1920 |
| 15.  | Kiehl's | 1851 |
| 16.  | Shiseido | 1872 |
| 17.  | L'Oreal Paris | 1909 |
| 18.  | Nivea | 1911 |
| 19.  | Estee Lauder   | 1946 |
| 20.  | Guerlain   | 1828 |
1. Elizabeth Arden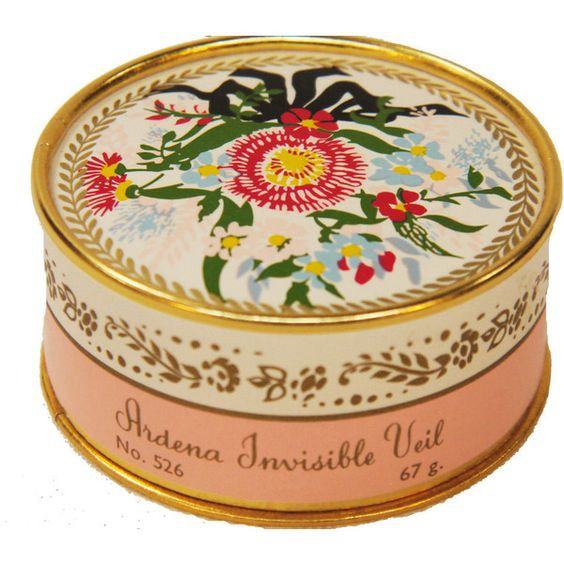 Still one of the popular names in the makeup space, Elizabeth Arden dates back to 1910. When Elizabeth Arden first entered the makeup industry, the company was known for producing attractive and effective shades of lipstick that were known to inspire women.
The company later started developing skin products that improved skin quality instead of just masking the flaws. Finally, the company opened its first beauty salon in New York City, bringing the colored cosmetic trend into the United States.
Elizabeth Arden launched the famous red lipstick—Montezuma Red—during the second world war. The makeup was created to match the red on uniforms worn by women at the time.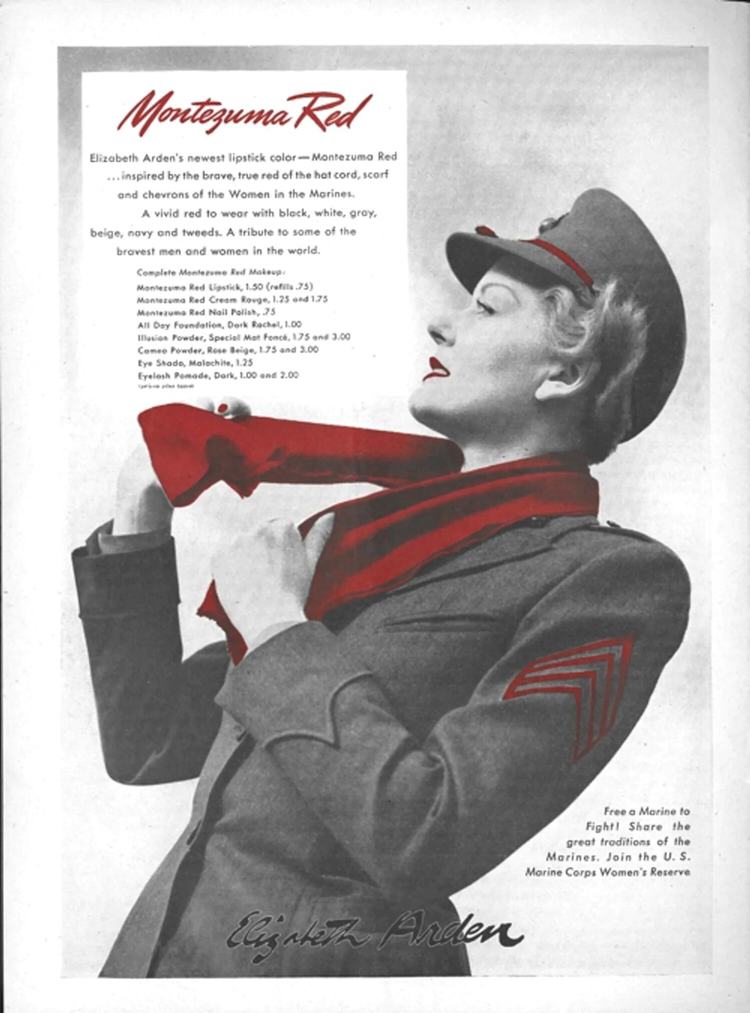 Traveling often, Elizabeth Arden realized that women from different corners of the world would require travel-sized makeup products. This prompted the brand to create easy-to-carry-around packages.
Some of the most famous products from Elizabeth Arden include:
Victory Red Lipstick—this is no longer on sale
Eight Hour Cream—This is a moisturizer that is still on sale
Flawless Finish Foundation—This vintage makeup product can still be purchased today
2. Max Factor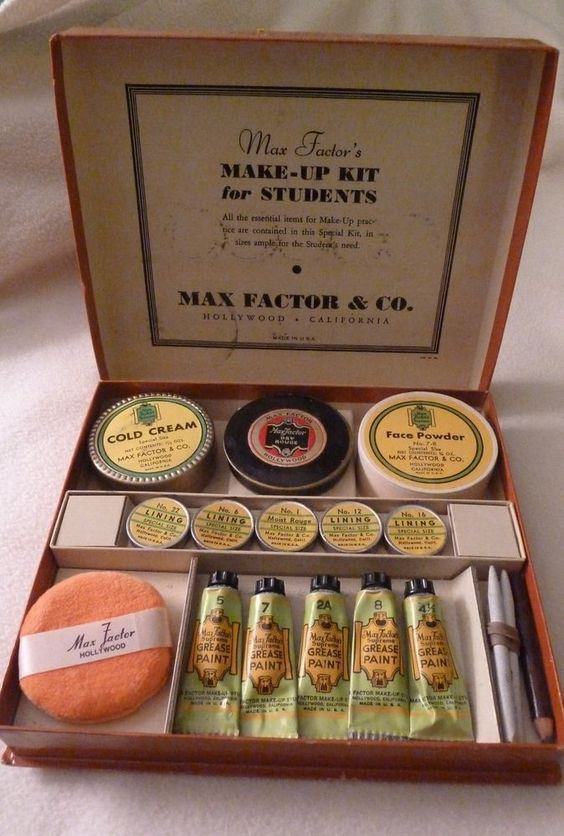 Founded in 1914, this vintage makeup brand was established by a cosmetologist and makeup artist who was often regarded as the father of modern makeup. Max Factor was popular for improving grease paint used as a makeup foundation. The brand's grease paint became extremely popular with actors on movie sets.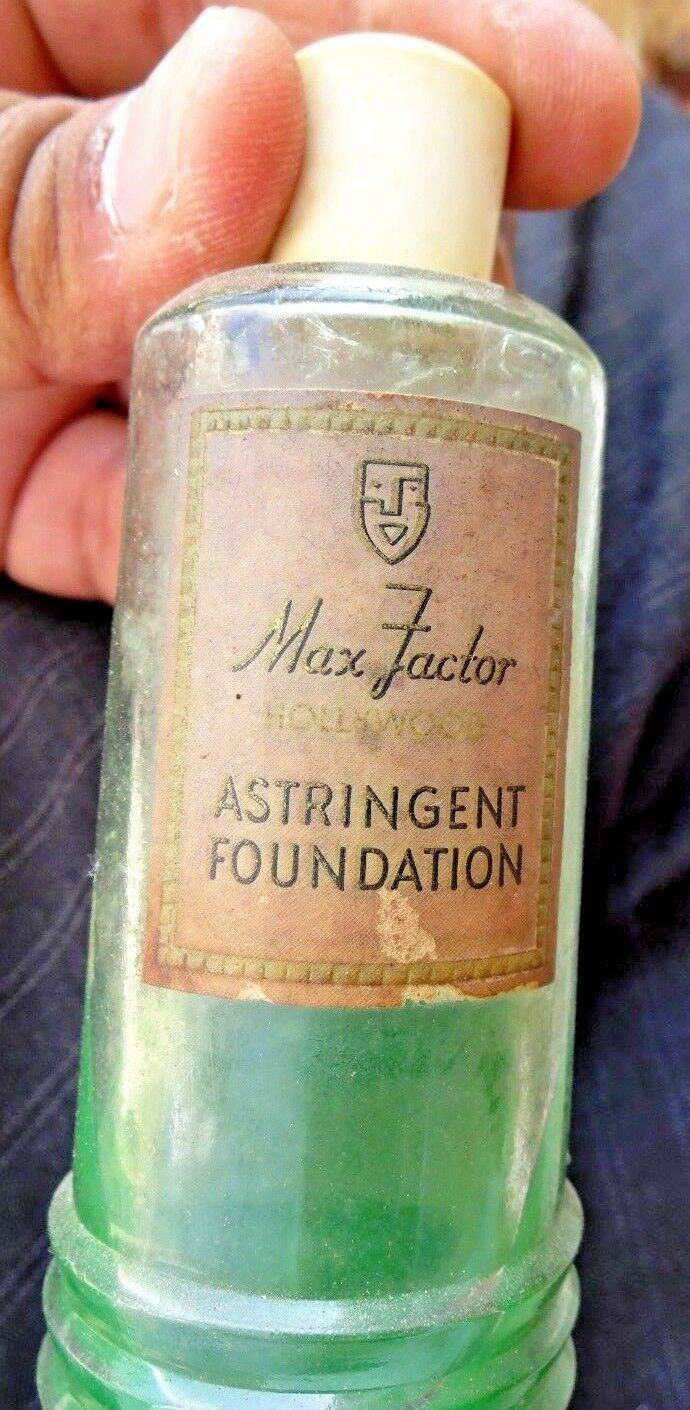 Max Factor is known for popularizing makeup in Hollywood. The company's founder is known to have invented the first east-to-apply, thin grease paint that did not crack. Max Factor's thin grease paint inspired the modern-day liquid foundation.
Some of the signature makeup products from Max Factor include:
The Max Factor Mascara Wands. Max Factor was the first brand to replace brushes with wands.
Max Factor invented Erace in the 1950s. This was the first concealer.
The Pancake makeup is still available today for purchase
3. Rimmel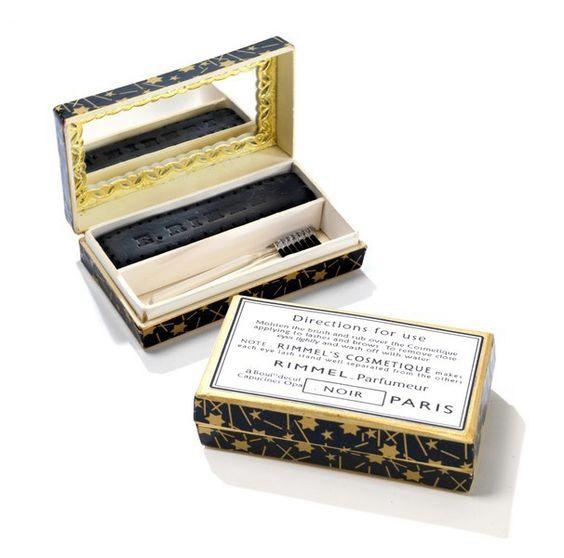 One of the oldest vintage makeup brands on this list, Rimmel, was launched in 1834. The British cosmetic brand, however, had existed for a more extended period as a perfumery.
The Rimmel brand is known for bringing the first non-toxic mascara into the market—the brand replaced the use of mercury with its new combination of coal dust and petroleum jelly. While the brand's original formula was messy and unstable at high temperatures, it is still considered revolutionary.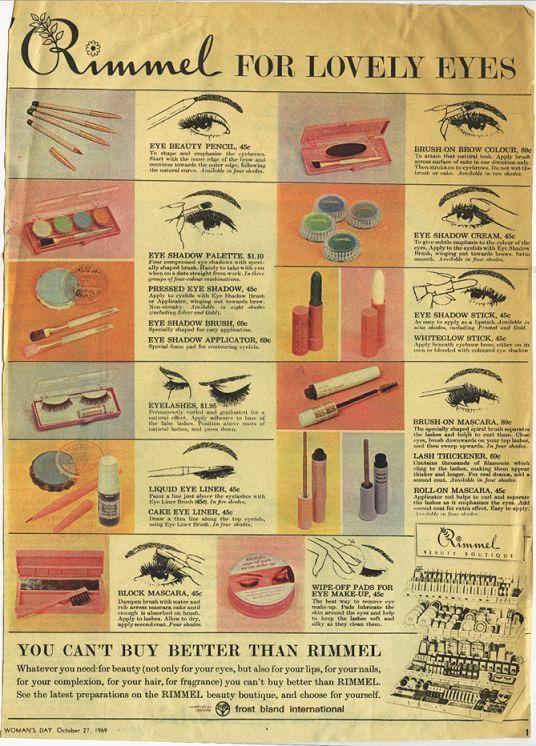 The mascara that women use today is a colorant that the Rimmel brand had developed for covering greying mustaches. Some of the most popular products from the Rimmel brand include:
The Water Cosmetique product used for greying mustaches
Superfine mascara for women
4. Maybelline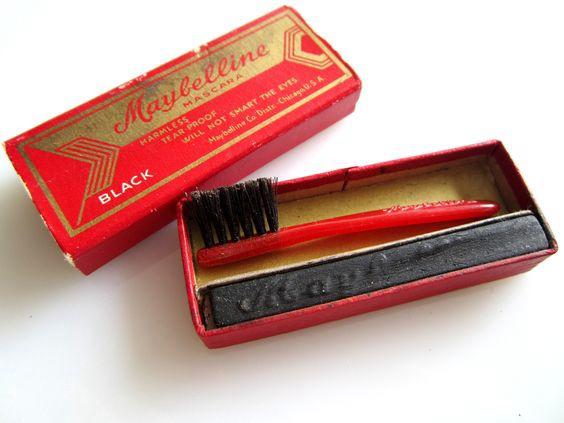 Dating back to 1914, Maybelline today still holds a top position among the best makeup companies. The company's first cake mascara came out in 1917 and was branded Lash-in-Brow-Line. However, the brand's founder, Thomas Williams, later renamed it Maybelline to honor his sister.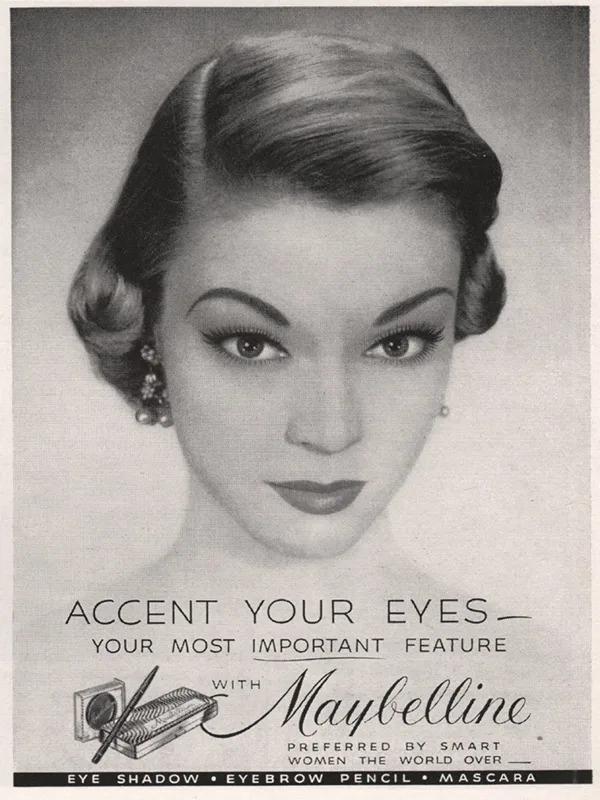 Next, Maybelline produced waterproof eyeliner in 1925. Over a century later, Maybelline is still one of the best makeup producers, thanks to its affordable prices and high-quality products.
Some of the most popular vintage makeup products from Maybelline include:
Maybelline Eye Shadow, which is available in 6 different shades
Fluid eyeliner, which became the first waterproof eyeliner
The Maybelline cake mascara, which was applied by brush
5. Revlon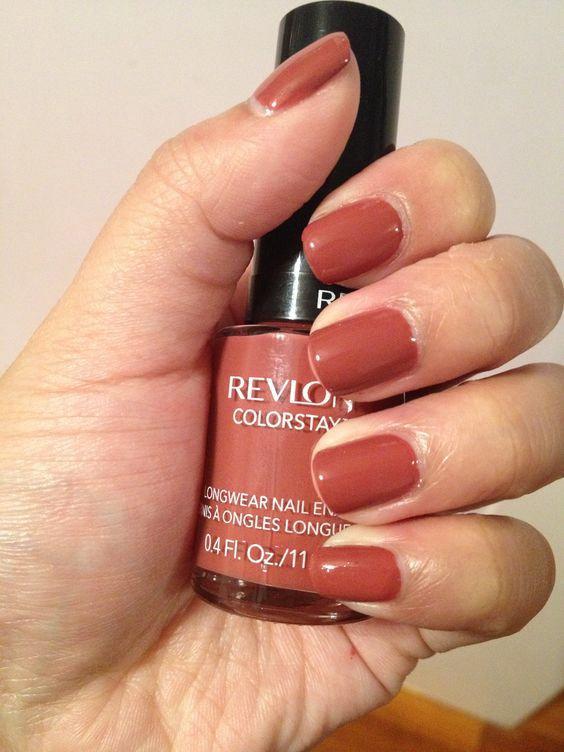 In 1932, Revlon was founded by two brothers who joined hands with a chemist. Revlon is mainly known for being the first company to launch colored nail polish. However, when Revlon launched its first color nail polish, nail polish only came in transparent color and was only able to cover a small portion of the user's nail.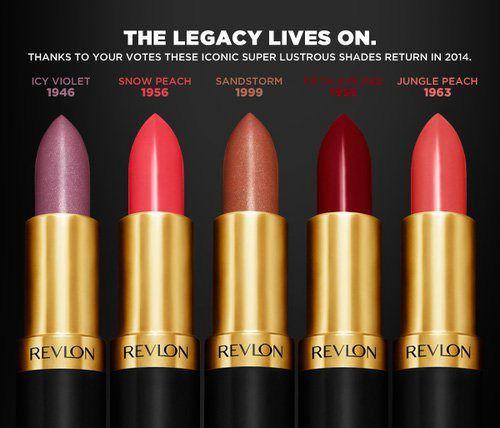 When their first nail polish product succeeded, Revlon extended its color pallet to over 21 shades, allowing women to match their nail polish to their clothes. Later—in 1939—the company added lipstick to its catalog. Then, using a smearproof product, the company captured the market quickly.
Some of the most fantastic makeup products from the vintage makeup brand Revlon include:
The Revlon nail polish
Revlon Cheek Stick
Revlon Cherries, which is still available for purchase today
6. Coty Airspun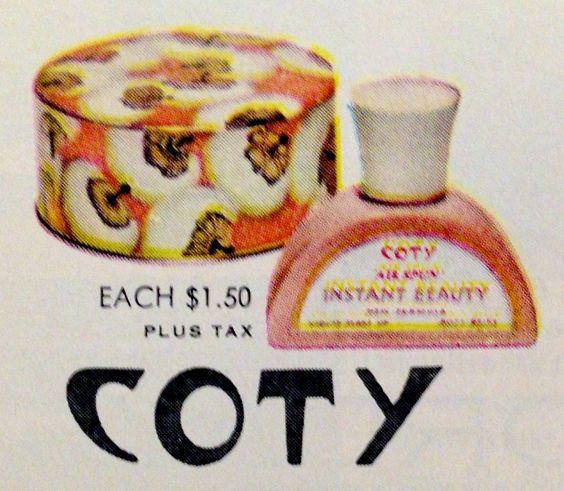 Starting as a perfumery in 1904, Coty Airspun started producing makeup in 1935. The company was not just known for its high-quality makeup products—Coty Airspun also boasted some of the best custom bottle designs.
Coty Airspun started toying with the idea of producing beauty products in the 1920s. The company realized that most of the companies were producing loose face powders. So the company invested time in developing a high-quality, long-standing flexible face powder product.
The product was launched in 1935 under Coty Airspun Loose Powder. The product is still available for purchase today.
7. Benefit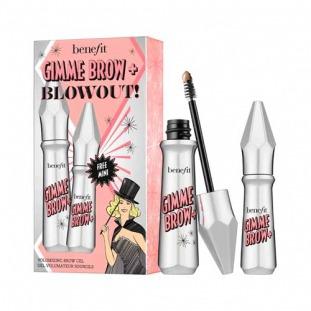 Launched in 1976, Benefit started as a cosmetic shop to help women solve beauty dilemmas. The cosmetic shop focused on making products to help users cover problematic areas on their skins.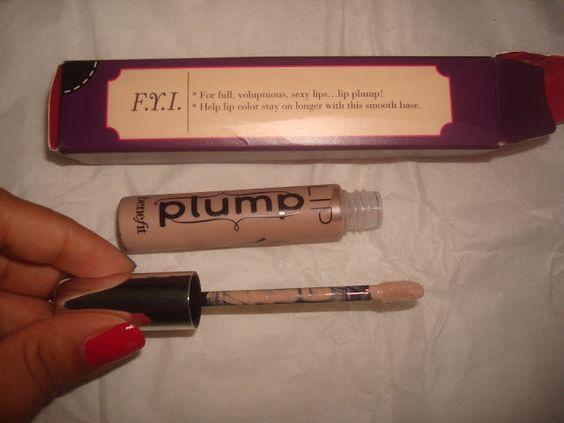 Soon after launching, the vintage makeup brand was already making multi-purpose products. Some of the company's most notable products include:
The Gimme Brow
The Hoola Bronzer
8. Erno Laszlo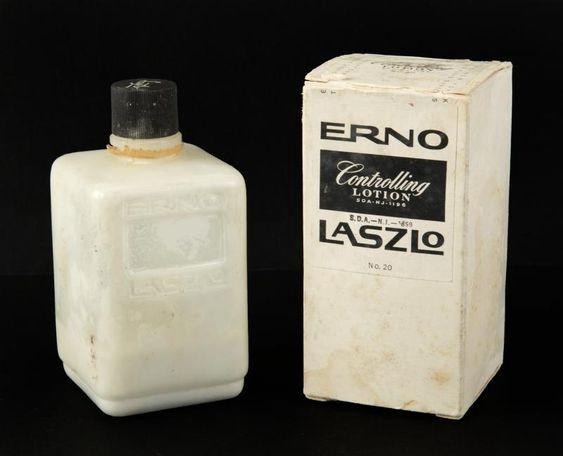 One of the most popular vintage makeup brands, Erno Laszlo, was established in 1927. Unlike other brands that made products to cover skin problems, Erno Laszlo was established by a dermatologist whose primary focus was developing formulas that went beyond concealing skin problems to create solutions.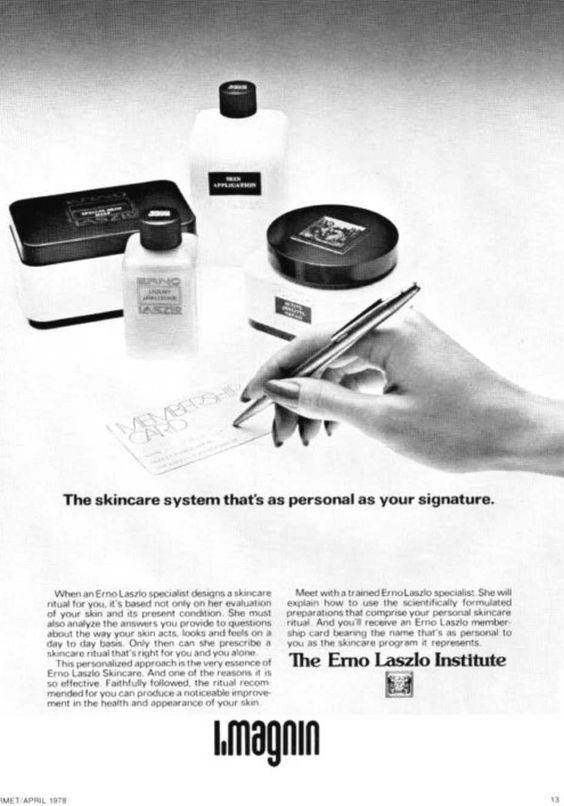 Erno Laszlo was responsible for creating makeup products that doubled as skincare products. The company's most popular products over the years include:
Personalized skincare products
Sunscreen boasting pH balance
Special water-based skincare products
9. POND's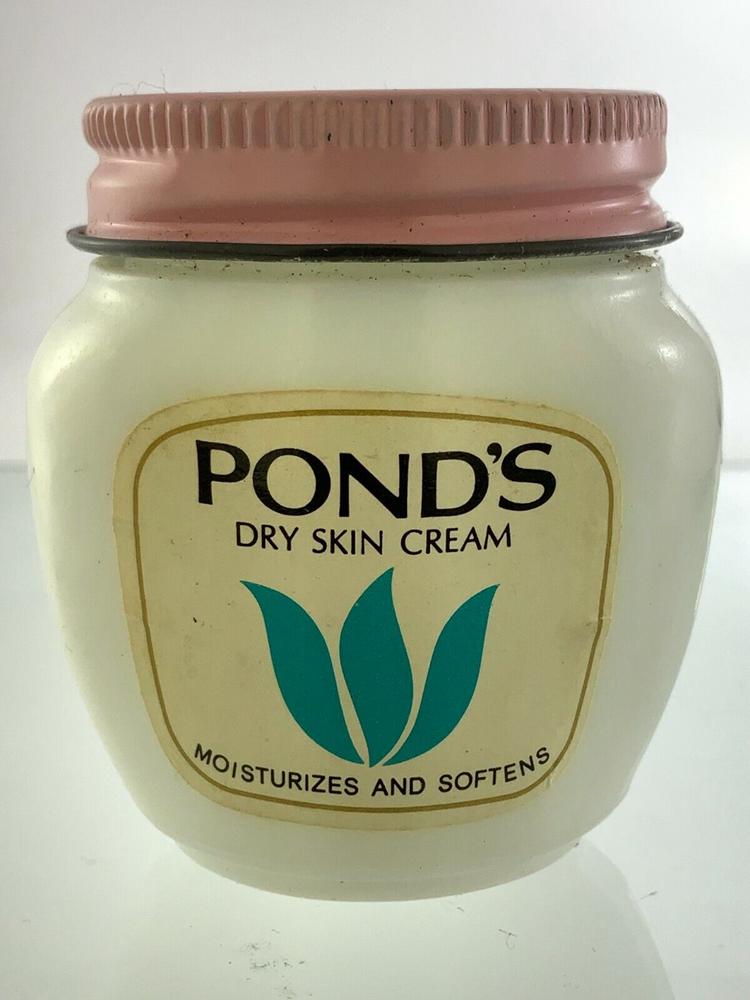 Founded by a scientist by the name of Theron T.Pond, POND'S dates back to 1846. The founder of this vintage makeup brand first came into the picture after creating a medical cream that aided in treating wounds, skin inflammation, and skin diseases.
This product showed him that the skincare business was highly lucrative. This turned him toward producing cosmetic products that helped with skin health enhancement.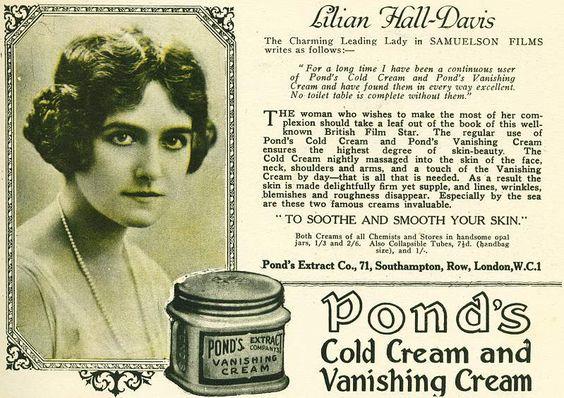 In the makeup industry, POND'S was first known for its Cold Crème, a signature product that functioned as a makeup remover, half cleanser, and half moisturizer. Today, the product is still popular and available in stores.
10. CHANEL
A luxury fashion brand dating back to 1910, CHANEL entered the makeup industry in the 1920s. In the beginning, the company only produced face powders in varying shades.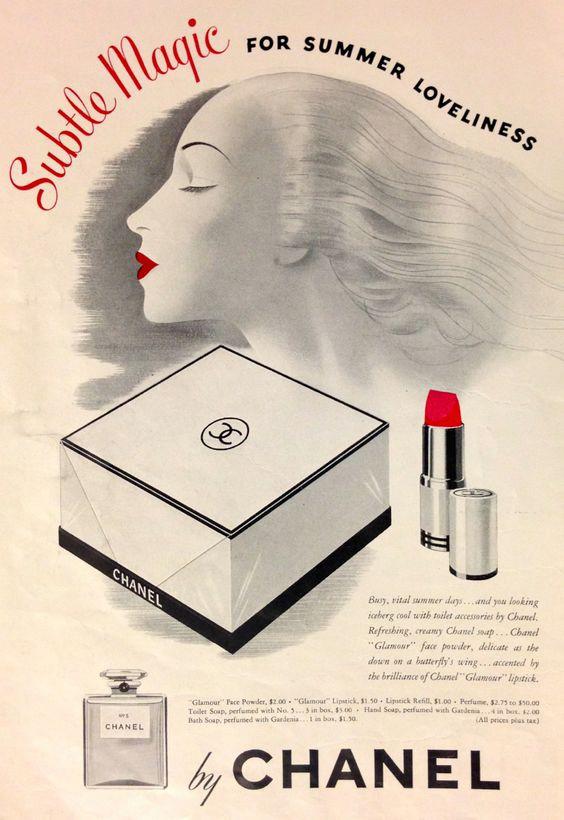 In 1924, however, the vintage makeup brand decided to get into the lipstick line. The company started producing an ultra-pigmented, creamy formula that was not heavy on the user's lips. Later, the company developed other makeup products, including scented soaps, lotions, creams, and toners.
Over the years, the company's most popular products have included the following:
Rouge Allure, available in twenty varying shades
Luxe Multi-tasking Jasmine Oil, produced for the first time in 1927 and relaunched in 2017
11. CoverGirl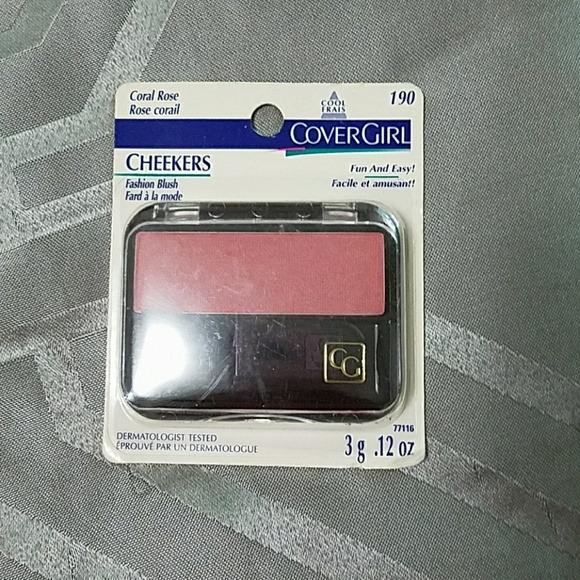 First launched in 1961, CoverGirl was an idea from the skincare company Noxzema. CoverGirl became popular for its ability to create pressed powders, brushes, and foundations that featured skin improvement compounds tested by Noxzema.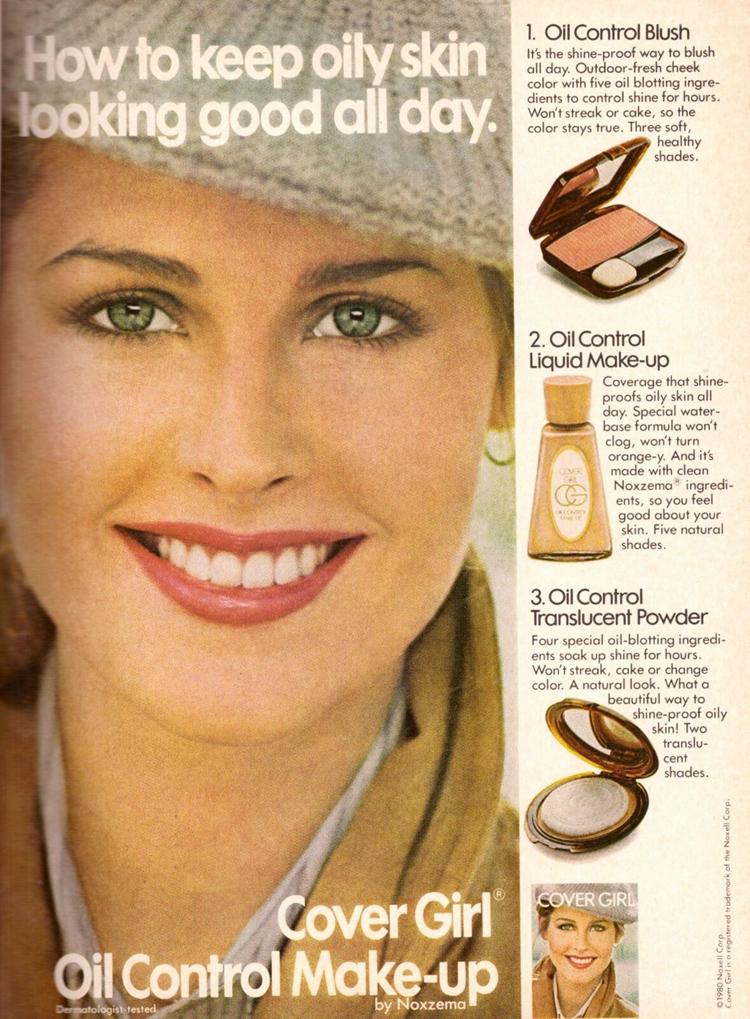 The company managed to position itself in the market as an affordable and lucrative makeup brand. Some of the company's most popular products include:
Pressed powder and liquid makeup, available in 3 shades
CoverGirl Lipstick that came in eight shades
12. Fashion Fair Cosmetics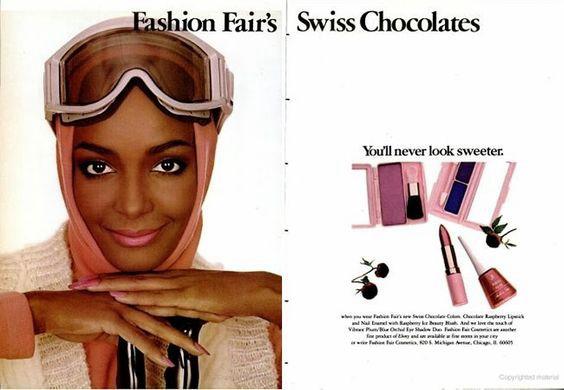 The vintage makeup brands we have covered to this point were mainly focused on creating products for white skin tones. However, Fashion Fair Cosmetics started in 1973 to create makeup products for black skin tones.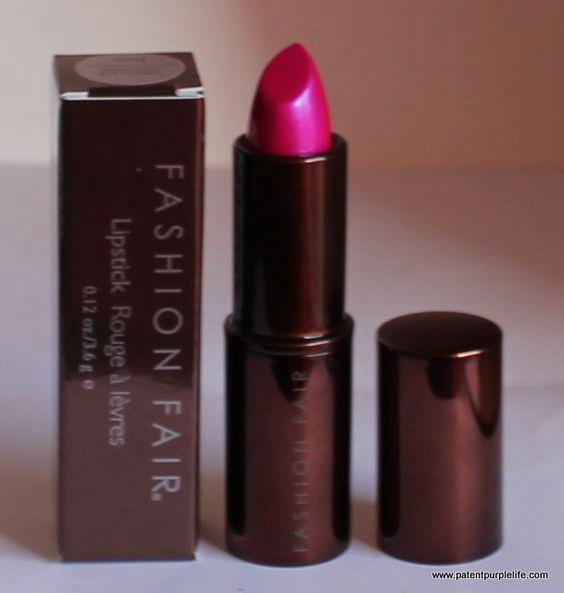 The company joined hands with a chemist to develop different shades that matched different skin tones. But, of course, the company is known for its lipstick, too—the Chocolate Raspberry was one of the most iconic makeups.
13. Lancome
Lancome entered the makeup industry in 1935. Like many other vintage makeup brands, Lancome started as a perfume company but later expanded into the makeup space.
The company's first successful makeup product was pancake makeup. The company was also known for its rose-scented pink lipstick. The two products were best sellers between the 1930s and the 1950s.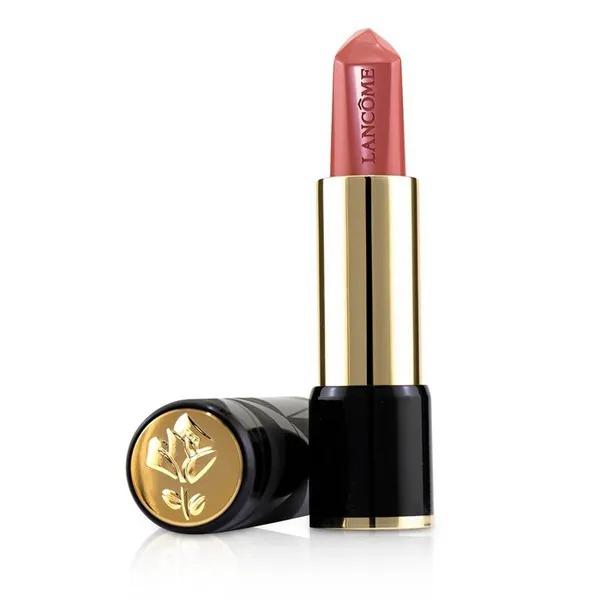 In a period when lipstick was known to make the user's lips dry, Lancome created a product that maintained a soft texture and moistened the lips.
14. Volupte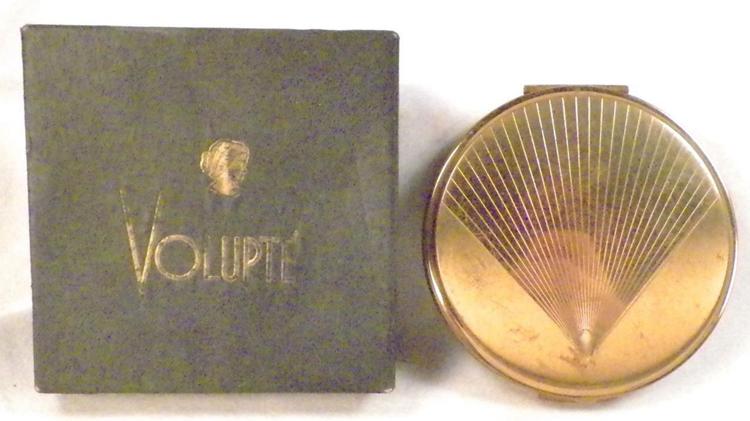 Founded in 1920, Volupte turned 102 years in 2022. Initially, the company was established to produce loose and compressed powder compacts. The vintage makeup brand, however, dominated the years from the 1940s through the 1950s after the company decided to expand its range of products to include functional and elegant compacts.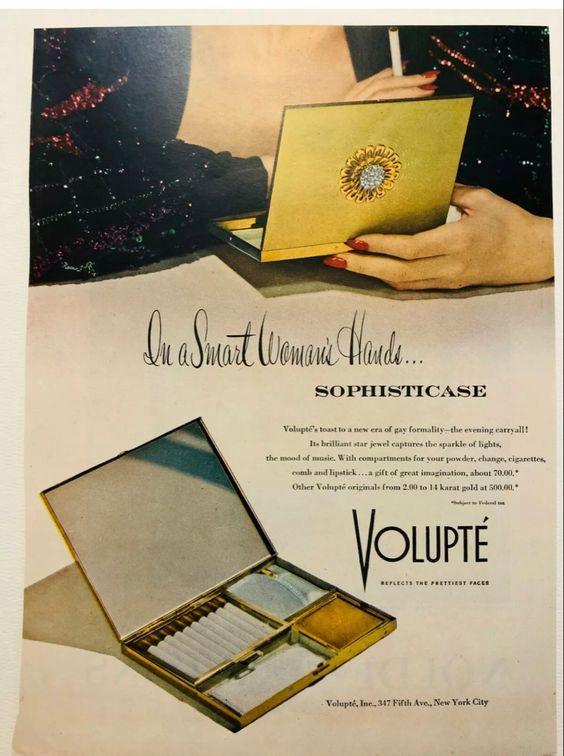 In 1946s, Volupte created the Golden Gestures, which became the company's most popular product. These compacts were shaped like a woman's hand and were handy in the storage of makeup powder. Another product that became wildly popular was the company's Novelty compacts.
15. Kiehl's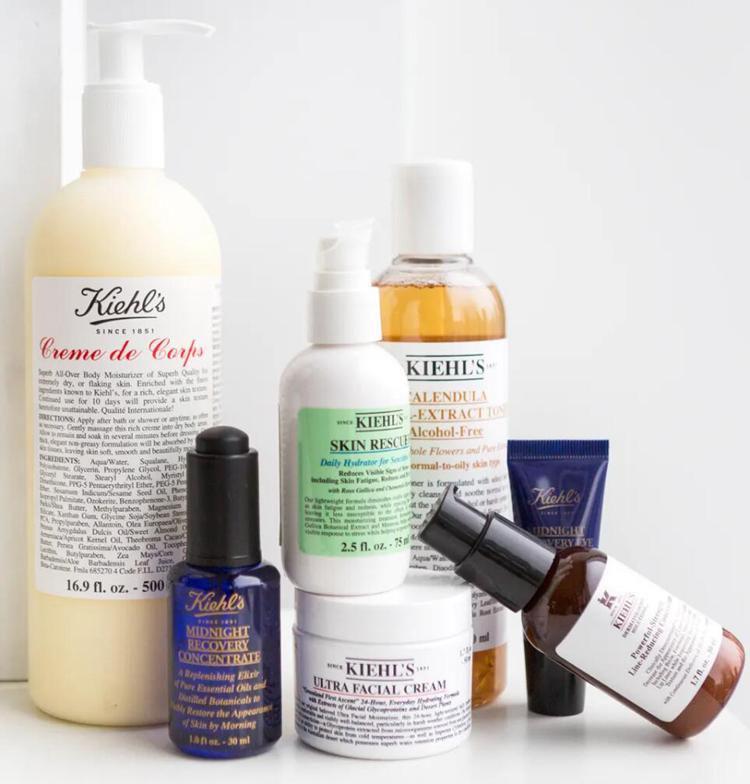 Founded in 1851, Kiehl's has specialized in skin care products for more than 171 years. Today, however, Kiehl's is no longer independent—the vintage makeup brand was purchased in 2000 by the L'Oreal Group.
In the 1920s, the company produced a range of makeup and skincare products. The brand's most popular products include the Crème de Corps and Blue Astringent Herbal Lotion.
16. Shiseido
Established in 1872, Shiseido was born in the Ginza district of Tokyo, Japan. Originally, Shiseido was a pharmacy that focused its attention on herbal medicine. In 1916, however, the vintage makeup brand spun off the cosmetics department, making it a separate business, opening a cosmetics shop.
The company immediately started manufacturing high-end beauty products. The company continued to grow and even decided to put beauty and skin health together, producing products that went beyond improving beauty to improving skin health.
17. L'Oreal Paris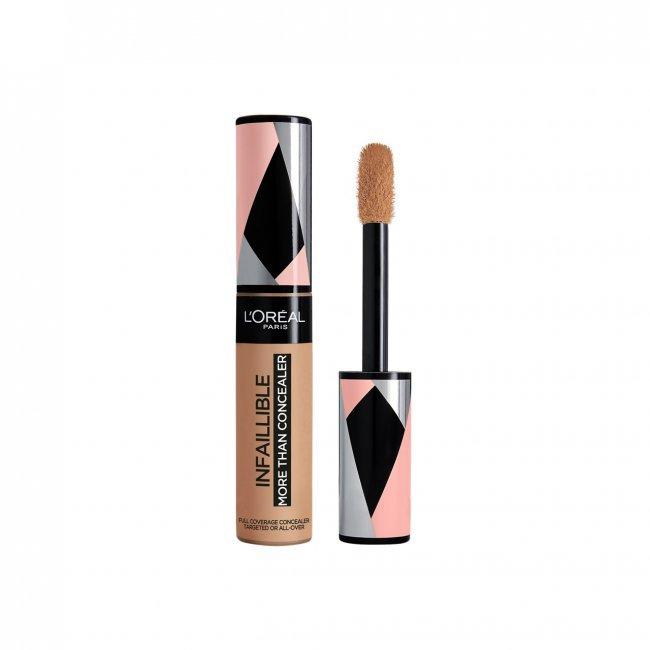 The history of L'Oreal Paris goes back to 1909, when Eugene Schueller, a young chemist, created the company's first product—a hair dye. Today, L'Oreal Paris is one of the largest cosmetics companies in the world and has developed activities and is a key player in the field of skincare, makeup, perfume, hair care, and sun protection.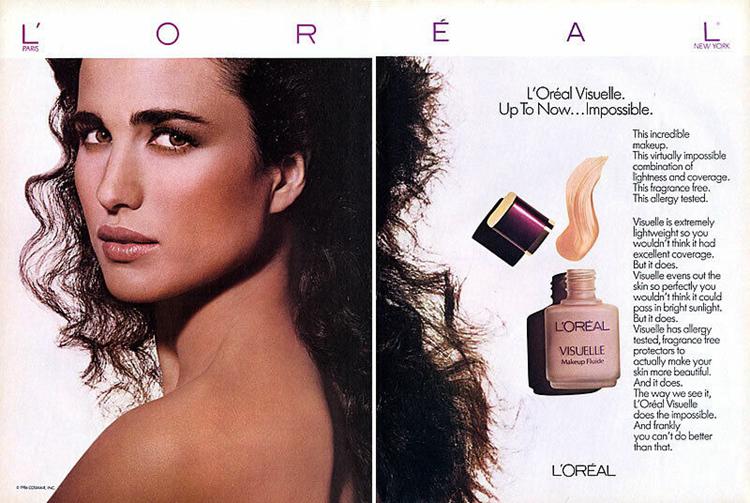 The 113-year-old company boasts 21 research and development centers globally. In addition, the company boasts more than 500 brands—all focusing on improving different aspects of beauty.
18. Nivea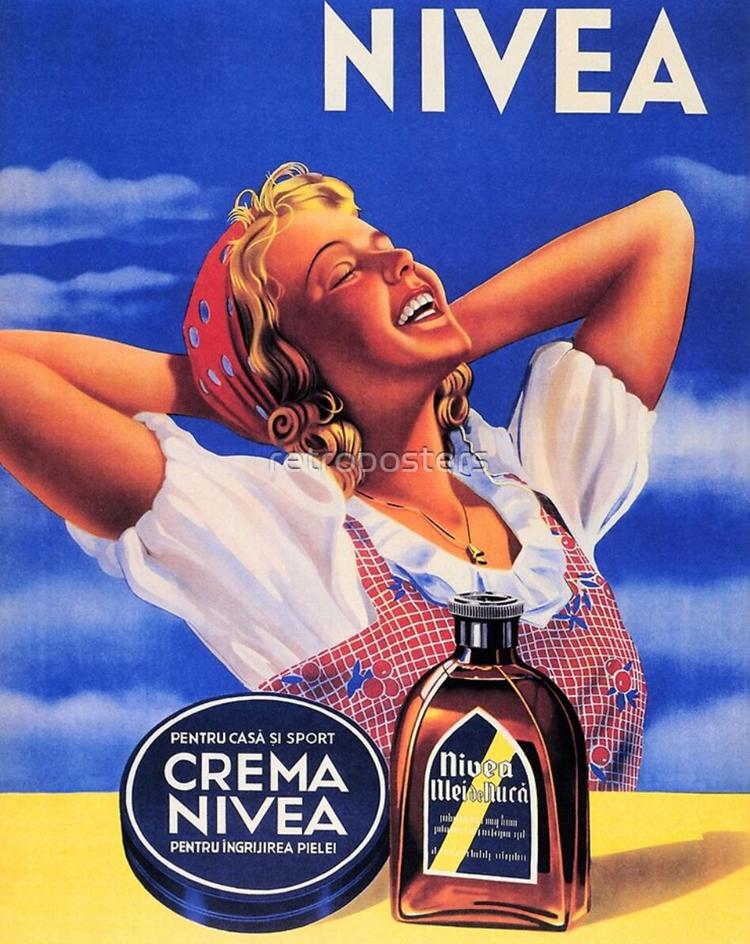 While the history of Nivea goes back to 1890, its official launch date is believed to have been 1911. In 1911, the company launched the first water-in-oil emulsion—Nivea crème.
The company continued to evolve through the 1920s, introducing new makeup and skin care products. In the 1930s, the company was known for its shaving creams, toners, facial cleansers, shampoo, and tanning oils. Then, the company expanded to the broader global market, distributing its products to all parts of the world and slowly becoming a household name.
19. Estee Lauder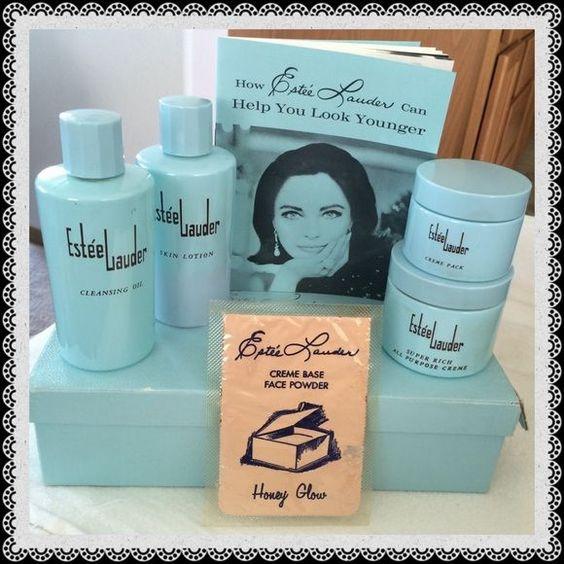 Founded by Estee Lauder and her husband (Joseph Lauder), Estee Lauder started in 1946. Initially, the vintage makeup brand marketed and sold four main skincare products—a crème pack, all-purpose crème, lotion, and cleaning oil. The products boasted colossal market success and filled the shelves at Saks Fifth Avenue in 2 years.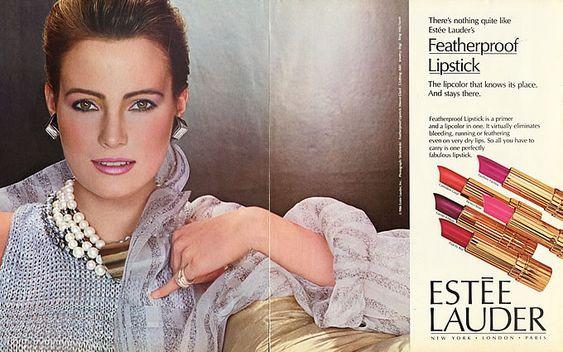 One of the breakthrough products from Estee Lauder includes Youth-Dew. Today, the mother company—the Estee Lauder brand—works hand in hand with other beauty brands, including Tom Ford Beauty, La Mer, Jo Malone London, Clinique, Bobbi Brown, and Aveda.
20. Guerlain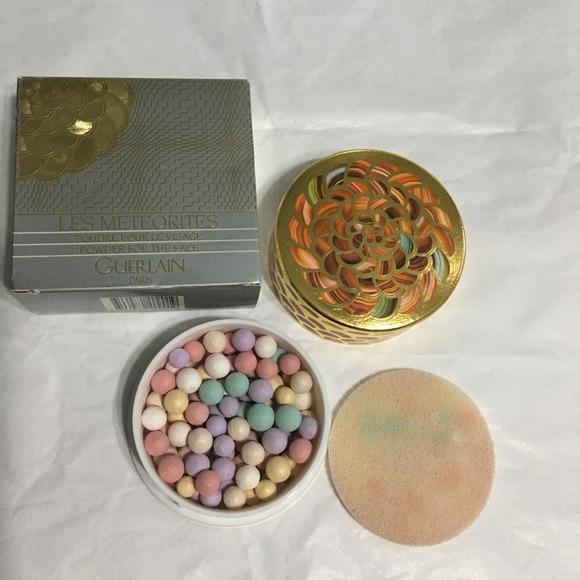 The history of Guerlain goes back to 1828, when it was established as a perfume company. The company's perfumes became an immediate hit, with many people flocking the company's stores and boutiques—within no time, Guerlain attracted patrons, including Queen Victoria and Queen Isabella of Spain.
In 1870, however, Guerlain decided to expand into the makeup industry. The vintage makeup brand rolled out its first cosmetics collection, including Sapoceti soaps. Some well-known makeup products of the brand include the Terracotta collection and the Rouge G lipsticks.
However, it is worth noting that Guerlain is not an independent brand today. In 1994, the company was sold to LVMH.
Conclusion
In the beauty world, our goal is to obtain the fountain of youth. However, the decades a company has been offering its products give it more extended heritage. Vintage makeup brands have had a long time to perfect their products and make them more functional and appealing to buyers.
While the market for makeup products exploded in the 1920s, vintage makeup brands had been around for longer than that—these companies were operating in the 19th century. This guide shows you the best makeup brands that have stood the test of time.
Remember that most cosmetic products remain usable for a few months to 2 years. For this reason, if you intend to collect vintage makeup products, do not use them on your face—even if you can find beauty products in your package, remember that these products expired a long time ago and may be toxic by now.
We hope this article has answered your questions about vintage makeup brands. If there is a question we have missed, do not hesitate to let us know—ask your question in the comment section below.