Vintage cars have a distinct appeal. The appearance of a classic car will bring a smile to many faces, as will something as simple as a photograph. Some people buy vintage cars purely as an investment, some people buy them to be used as some sort of icon of celebrity lifestyle, some as a hobby, and others as a family heirloom.
Whatever your reason for buying a vintage car, be it for the girls or an investment, there are numerous factors that you should consider prior to making that purchase.
Vintage cars are actually the most valuable type of car in the world. The term vintage cars generally indicate an old motor vehicle that has not been used or has very few miles on it. However, even ones that have been used and have miles on it can still bear the name "Vintage".
Classic & Vintage: Know The Difference
So, this isn't to change the perception you have had in your head. But, the truth must be told! While vintage cars could also be referred to as classic cars, they are some important differences to note.
Classic Cars
A classic car is an automobile that is up to 20 years old but not more than 40 years old. This is the set age range for a classic car. However, in some cases, it wouldn't really matter if the car is older than the age range.
My good friend Robert who is a car collector and has been in the business for years would rather prefer to differentiate classic cars from pure vintage ones. Wait until you see how a genuine vintage car looks like.
Vintage Cars
In the most general sense, a vintage automobile is an old car, and in the narrower senses of car enthusiasts and collectors, a vintage car is a car from a period between 1919 to 1930. For example, enthusiasts compare cars based on their age. The distinctions include antique cars, vintage cars, classic cars, and so on.
Don't feel awkward about this, a lot of people still refer to classic cars as vintage or even antique cars and that's not 100% wrong in a general sense.
List Of Best Classic & Vintage Cars To Drive
1. 1970 Chevrolet Chevelle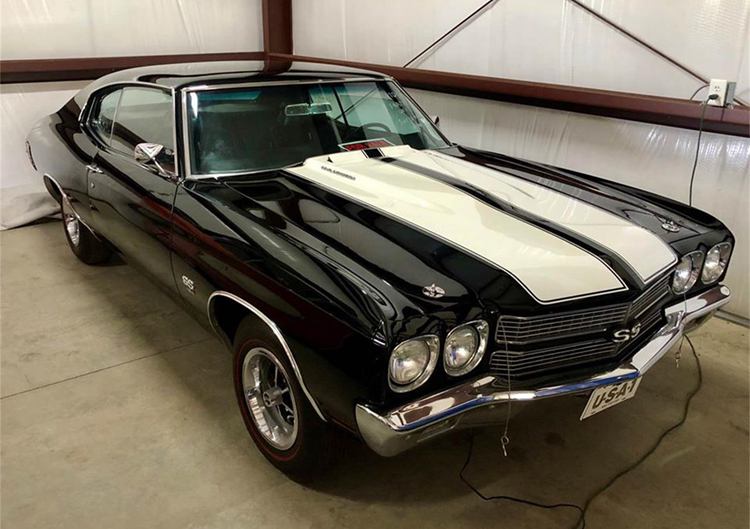 Now, this is what I call a "vintage classic". The 1970 Chevrolet Chevelle is one of the best cars to drive or collect if you are into vintage cars. This version comes with a 454 BBC LS5 engine, and a (4) Spd Muncie Performance Transmission. This car is literally the icon of American muscle cars.
2. 1948 Chrysler Town & Country Convertible Woody
Meet the Previous Senior National First place winner at Antique Automobile Club of America. The 1948 Chrysler Town. Owning this beauty is something you would always be proud of. Of course, the transmission is manual which is ideal for it. With a Straight Eight engine size, you are assured of durability and longevity,
3. Ferrari 250 GTO
Ferrari made just 39 of these elegant race cars between 1962 and 1964, so they are extremely rare. In fact, the 250 GTO is probably the holy grail in terms of value and recognition. A vintage Ferrari 250 GTO sold for $38 million once. If you want to buy a Ferrari but can't afford the $38 million, that's fine. However, it is definitely worth having.
4. 1928 Ford Model A
Meet the 1928 Ford Model A. December 1927: The public was introduced to this now vintage car and It was an immediate sensation. It was and is a powerful vehicle that can do 55-65 MPH, not the fastest but still worth having. There are not so many units available, so, if you set eyes on one? Consider adding it to your collection.
5. 1957 Chevrolet Bel Air
The 1957 Chevrolet is a unique car that was introduced by Chevrolet in September 1956. It was available in three series models: the Bel Air, the mid-range Two-Ten, and the One-Fifty. This particular model featured has an automatic transmission, however, if you look hard enough, I'm sure you'll get the manual version.
6. BMW 3.0 CSL
This was one of the best racing cars of its time. In 1975, BMW came to America and brought a quartet of models with it, including the 3.0 CSL. Raced by racing legends Brian Redman, Sam Posey, and Hans Stuck, the car claimed victory at the 12 Hours of Sebring race that year and won Daytona the year after.
7. 1985 Citroen 2CV
The Citroën 2CV is an air-cooled front-engine, front-wheel-drive, economy family car, introduced at the 1948 Paris Auto Show and manufactured by Citroën for model years 1948–1990. This beauty has vintage written all over it with four doors and amazing retro engine sound.
8. 1954 Chrysler New Yorker
This is a very rare vintage car, the 1954 Chrysler New Yorker has many shades of awesome. The engine on this particular version is a 1977 model 440 Big Block that was completely rebuilt. This car has undergone some upgrades here and there but is still a good pick. You'd be really lucky to find a version that hasn't been upcycled.
9. VW Bettle
A Beetle makes a great classic because it's unusual but comfortable. Despite its configuration and far-sighted design, there's decent space for four, with five at a push. The gearshift is satisfying to use. It is also not among those overly priced vintage cars.
10. 1972 Chevrolet Monte Carlo
Meet the 1972 Chevrolet Monte Carlo, this is a must-have vintage car especially if you are a big fan of muscle cars. The transmission of this particular version is a Turbo 350 automatic with a chrome pan. The car is a breeze to drive thanks to the power steering and power front disc brakes.
11. DeTomaso Pantera
The DeTomaso Pantera is a model from the 1970s that represents a blend of Italian styling and American reliability, as well as a viable alternative to other makes from the same era that are similarly styled. Is the DeTomaso Pantera worth having? Yes, it definitely is. This would make an amazing addition to your vintage car collection.
12. Cizeta-Moroder V16T
This $1.4 million Italian-made V16 supercar, originally designed as the Lamborghini Diablo, was built from 1991 to 1995. This was the only product of the Cizeta company. The Cizeta-Moroder was developed by a group of ex-Lamborghini employees and introduced in 1988. A great vintage car to have.
13. 1957 Ford Thunderbird
The 1957 FORD Thunderbird was a luxury car back in its time. Ford was focused on making this a successful product way back in the 1950s. In 1957, it was revised, a few changes were made here and there and this would be the final released at the time. In 1957, the front bumper was changed a bit.
14. Porsche 356
The Porsche 356 is a sports car that was first produced by Austrian company Porsche Konstruktionen GesmbH (1948–1949), and then by German company Dr. Ing. h. c. F. Porsche GmbH. The Porsche 356 was their first production automobile. The 356 is lightweight and has nimble handling.
15. 1986 Porsche 930 Turbo
The Porsche 930 is a German sports car that was built by Porsche from 1975-1989. It was the company's top-of-the-range 911 model throughout that time. In its time, this was one of the fastest cars in Germany.
16. Datsun 240Z
Some might know this as the Nissan S30, however, it can also be referred to as the Datsun 240Z. This was one of the most trendsetting sports cars ever made at its time. Having this as one of the cars in your vintage collection would be amazing!
17. 1967 Chevrolet Corvette
The Chevrolet Corvette (C2) is the second generation of the popular Chevrolet Corvette sports car. It was produced from 1963-1967. The seat material was made of the purest of leathers. Owning one of these today would be a thing of joy. If you own one, you'd want to auction it, you'd make a lot of profit.
18. Lamborghini Miura
The Lamborghini Miura is a sports car that was produced by Italian automaker Lamborghini between 1966 and 1973. The car was the first supercar with a rear mid-engined two-seat layout, although the concept was first seen in a production road car with René Bonnet's Matra Djet, introduced in 1964.
19. 1967 Maserati Quattroporte
Meet the 1967 Maserati. The original Maserati Quattroporte was built between 1963 and 1969. It was a large saloon powered by V8 engines–both firsts for a series production Maserati automobile. In 1966, Maserati revised the Tipo 107, adding twin headlights that had already been used on the US model.
20. 1973 Porsche 911
The most recent version of this car has all-new features, but the earlier versions were not so bad. Despite their age, Porsche 911's have enough horsepower to beat most recent car models on the tracks. The driving experience is top-notch, this isn't the car you'd regret buying. As a collector, this should definitely be amongst your favorite picks.
21. 1963 Chevrolet Corvette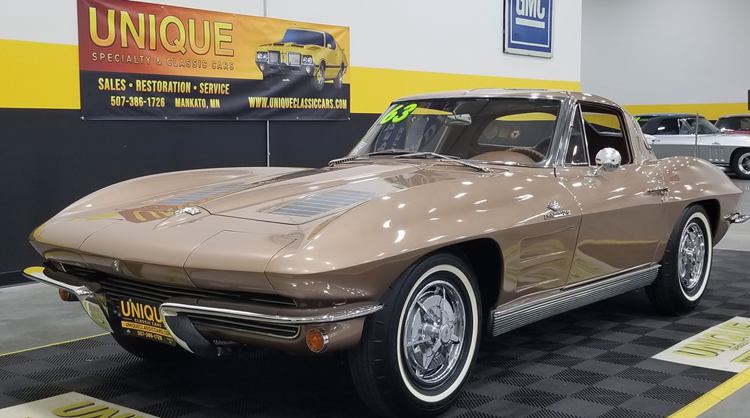 Here's another classic collection to add to your list, The 1963 Chevrolet Corvette. This beast is powered by a 327 fuel-injected  V8 engine with 360 horsepower. From the numbers, you can tell that this is a very powerful vintage car. It also has a 4-speed manual transmission. Most antique car dealers have this in their lot, however, go prepared as this would cost a fortune.
22. 1960 Buick Electra 225
In 1958, only 5800 of these cars were made. This work of art is powered by a 405 horsepower V8 engine. The 1960 Buick Electra 225 is one of the best vintage cars to own in our modern age. This version was upgraded and paired with an automatic transmission.
23. Rolls-Royce Dawn Drophead
The Silver Dawn, the first full-size car Rolls-Royce made after the war , launched in 1949 and retired in 1954. The Dawn is intended to mark the dawn of a new era for the world and Rolls-Royce's place in it. Slightly smaller than pre-war cars, the Dawn helped the British bespoke carmaker reintroduce motoring craftsmanship while bringing the company to a new age.
24. 1935 FORD Roadster Street
The 1935 FORD Roadster Street; A true work of art! This car started out as a 1935 Ford Coupe before it was customized to look like you see it today by Jim "Bones" Noteboom.
25. Mercedes SL 300 Gullwing
The Mercedes SL 300 Gullwing was the fastest production car of its time when it was introduced in 1954. This Mercedes was the first direct fuel injection series production car, the SL 300 could travel at an eye-popping 160 miles per hour. How cool is that? This would definitely make a great addition to your vintage collection.
26. Volvo P1800
The Volvo P1800 was driven by Roger Moore in the spy thriller TV series The Saint. If you saw The Saint, you would remember this Volvo. This two-seater sports car is durable: one surviving model has clocked more than three million miles.
27. 1953 Kaiser
The Kaiser cost nearly $4000 back in 1953 which would be about $40,000 in today's economy. Only 1277 models were sold that year. This would be an amazing piece to add to your vintage car collection.
28. Austin-Healey 3000
The Austin-Healey 3000 is a Bristish sports car that was built in 1959 and the production lasted through 1967. Of all the "big Healey" models, the Austin-Healey 3000 is the best known.
Conclusion
What was your favorite car on our list of top 28 best vintage cars to drive list? I know mine, it is the Cizeta-Moroder V16T, I love the build, one might not even think of this car as vintage due to its well-crafted edges.
We have come to the end of this article on the best vintage cars ever made. These were all time classic cars. I appreciate you reading through.