Old toys seem to increase in value each year making them a prime target for those who would sell fakes and reproductions as the 'real deal'. However, if you shop with a critical eye and a bit of knowledge, you can keep from spending your hard earned dollars on a worthless modern reproduction cast iron toy or bank.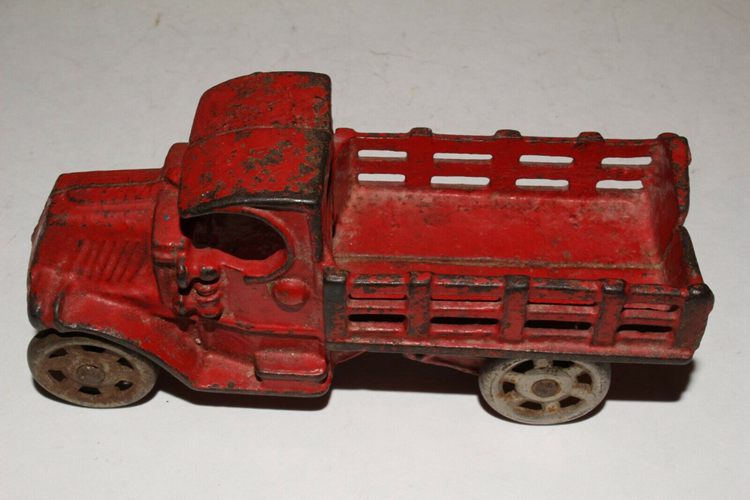 The digital world has made it easy to copy marks and items with paper lithos. Add to that the fact that some of the old molds are being used to produce new-old toys, you've got to know what to look for.
Below are some tips to follow when shopping for cast iron toys and banks.
Old cast iron toys will have a much smoother surface than it's new fake. Repros may display bumps, holes or pits on the surface. These are hard to see if the piece is painted. So check the underside of any cast iron toy for these flaws.
Old cast iron toys will have better details and cleaner edges while new fakes tend to show leakage at the seams since the new molds aren't as well fitted as the old molds. Look for these 'gap leaks' to show grind marks in an effort to make the seam smooth. Old toys were typically fitted by hand with the edges being smoothed and you are less like to see any gaps.
Old painted cast iron was usually dipped; not spray painted like new repros. Inspect the paint for brush marks, and look for drip deposits on underside of toy – old toys will exhibit these. When buying cast iron banks, look for paint on both the outer and inner edges of the slot. Also old paint – typically enamel or oil based – will tend to chip where as the newer acrylic paint will not. When reviewing a painted piece look for uneven wear and random scratching. Simulated wear will display a consistent, repeated pattern.
Old cast iron that is unpainted tends to be dark brown or black; newer cast iron tends to be dirty silver or gray. Even the rust is different. Old cast iron items that have rusted tend to be dark brown/black while new cast iron will lean towards red or reddish brown. Be wary as some will soak new cast iron in chemicals to age or bury in the ground to 'age'.
Old cast iron (pre-1940) should not have Phillips Head Screws.The images below give some close-ups of what to look for on an original piece.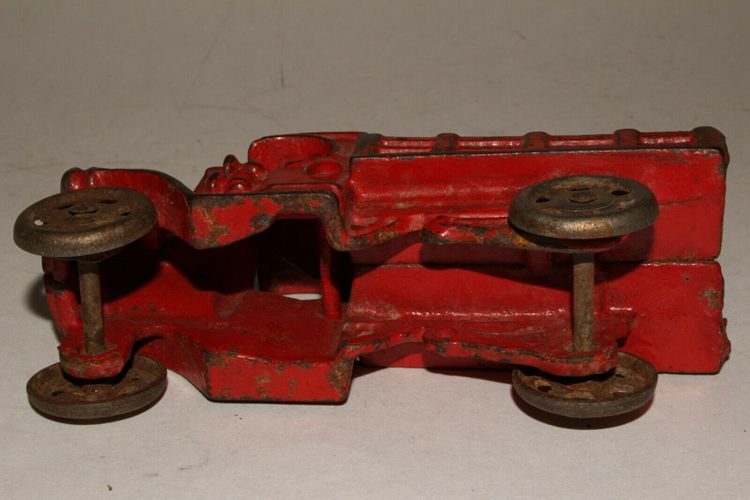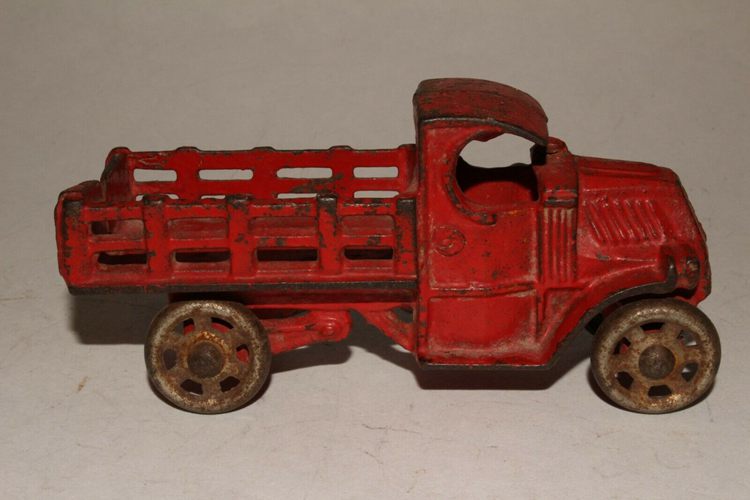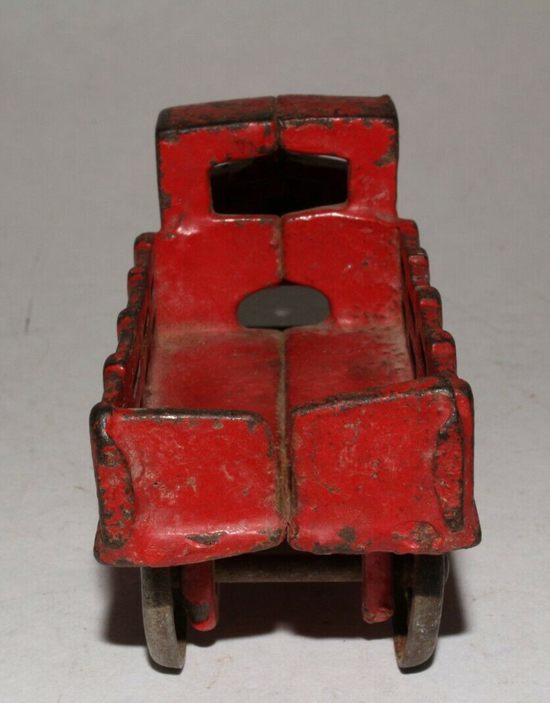 TOOLS: Black Light & Magnet
Old cast iron toys and banks can be quite valuable – just exercise care when shopping. Some of the more common toys and banks being reproduced are:
Take a portable, battery-op black light along when shopping. They are invaluable for detecting new paint as it will fluoresce; old paint will not. A black light is also good in detecting repairs and repainted areas.
Use a small magnet to check the piece for hidden repairs that may be made using an epoxy or aluminum.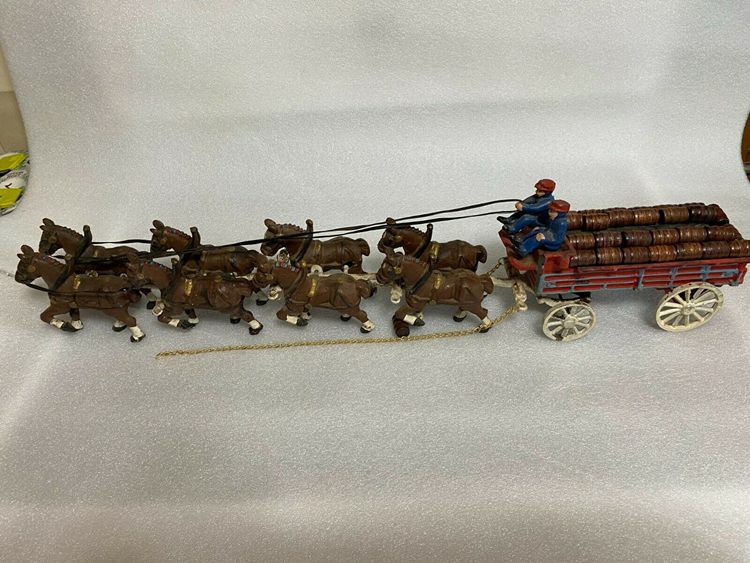 Mechanical and still banks of all varieties
Final thoughts, old cast iron toys and banks will be heavier than their newer counterparts and taking advantage of your own common sense while shopping will also serve to keep you from investing in a fake.