Is a new work of art on your wall something you're considering? A classic novel to round out your library? The perfect piece of jewelry to make you feel like a million bucks? You'll find more at Phoenix's 17 best antique stores.
When looking to furnish your home with antiques, sometimes it can be challenging to know where to begin. The Phoenix metro area is home to several antique shops that satisfy the most avid collectors. Whether you're looking for vintage clothing, antique furniture, or even old records and books, there's a place for you in Phoenix.
Choosing an antique shop to visit in Phoenix can be challenging because hundreds of them are in the city. We've compiled a list of the most popular antique stores in Phoenix and given you some tips for shopping there. Whether you're looking for something specific or want to browse, these stores will leave you satisfied with your purchase.
Let's start reading to explore them more.
1. Antique Gathering
This family-owned business is one of the largest antique malls in Arizona. It has over 60 dealers with everything from decorative items to furniture and jewelry, and most items date back to the mid-1800s and modern times.
Antique Gatherings specializes in antique furniture and decorative accessories. The store carries many items, including lamps, mirrors, furniture, and chandeliers. The owner travels extensively throughout the world to find unique pieces to sell at this store.
2. Book Gallery
The Book Gallery is a great place to find used books at affordable prices. Book Gallery is an antique store in Phoenix, Arizona. The store specializes in antique books and vintage comic books. Customers can find rare collectibles and vintage items at reasonable prices. The Book Gallery is one of the oldest bookstores in the area, having opened its doors in 1989 and currently has a 7,000-square-foot showroom.
The store also has an extensive collection of art books, including photography, architecture, design, and more. Moreover, they have many ancient books and more modern titles. The collection includes first editions and rare titles so that you can find something unique.
3. Retro Ranch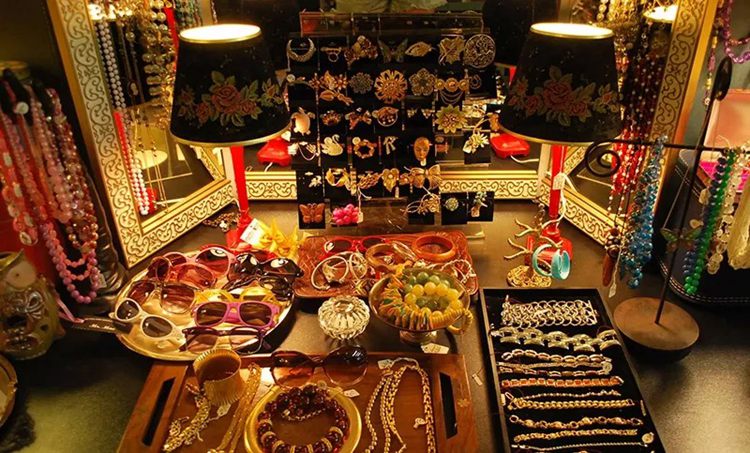 Retro Ranch is your source for vintage and antique furniture, clothing, and accessories. If you have an event coming up or want to add some style to your home, Retro Ranch has just what you're looking for.
Shali Lord is the brain behind RetroRanchCO. Genuine Navajo and turquoise jewelry are what they're known for. Their collection of vintage furniture includes items from the 1970s and more modern pieces.
4. Mare Island Horse Traders
Mare Island is a family-owned business providing quality products to its customers with a stunning array of antiques, collectibles, and unique furnishings. They have a large inventory of antiques, including antique furniture, vintage jewelry, estate jewelry, art glass, Native American Indian items, and much more.
5. Larry's Antiques
Larry's Antiques & Things is located in Cottonwood, Arizona, and offers a wide selection of antiques and vintage items at reasonable prices.
The store's furniture and home decor showrooms take up more than two acres of space. It also carries jewelry, artwork, and other gifts. You can find almost anything at this store, from antique furniture to modern accessories.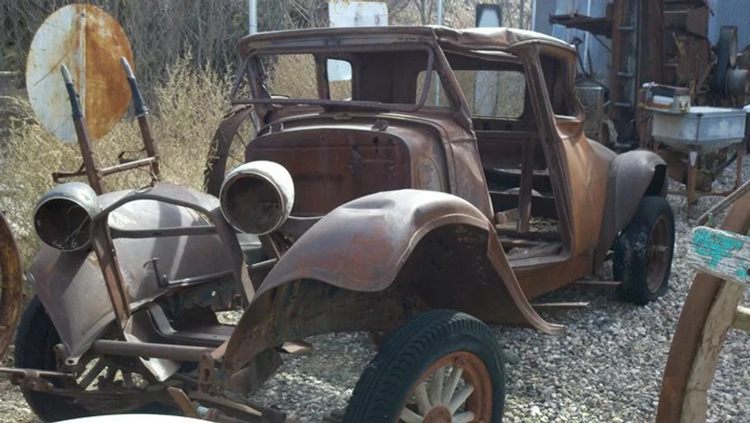 The museum is a car lover's paradise, housing a priceless collection of garage tools, automobile relics, and vintage gasoline signs and pumps.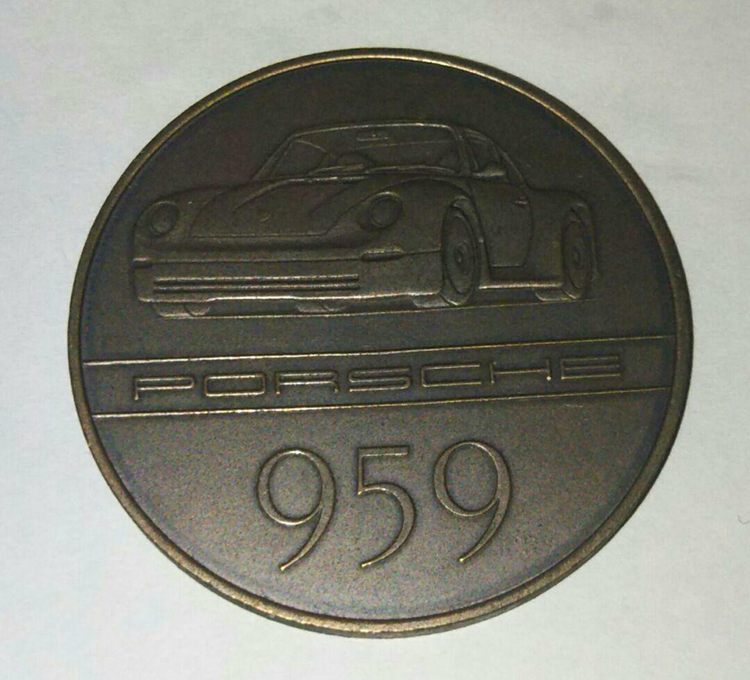 This store is located in Phoenix, AZ, and specializes in coin collecting and stamp collections. They have been in business since 1992 and have over 30 years of experience in the industry. They sell coins, stamps, and metal objects worldwide, including rare coins from different periods. They also sell stamps from all over the world and supplies for collectors.
The staff is always willing to help if you need it, so feel free to ask them any questions about your collection!
They also sell other collectible items, such as jewelry and watches. If you're looking for a unique gift for someone special or want to start your collection, this is one of the best places to go in Phoenix.
7. Mesa-Antique Plaza
Mesa Antique Plaza is one of the largest antique stores in the state, with over 35 dealers. The showroom is filled with beautiful antiques and collectibles from throughout the ages.
It's a great place to go for antiques and collectibles. They have everything from furniture to jewelry, and you'll find something for everyone on any special occasion.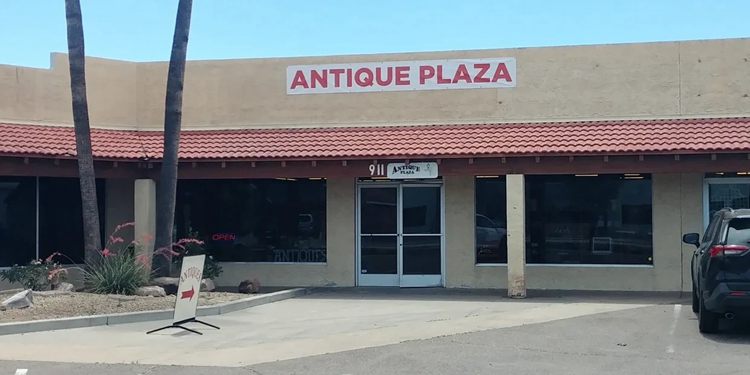 If you're looking for something specific, the owner has spent years collecting items from all over the world—so if you need something specific, he probably has it! If not, he might be able to find it for you. This large store is full of treasures waiting to be seen by customers.
Mesa Antique Plaza is open from
Monday-Saturday: 10 a.m. to 5 p.m.
Sundays: 12 p.m. to 5 p.m.
8. Phoenix Lamps, Shades, Repairs & Antiques
Phoenix Lamps, Shades, Repairs & Antiques is a small interior design and antique store working in this market for almost 75 years, located in Phoenix, Arizona. The store specializes in lamps and lampshades of all kinds.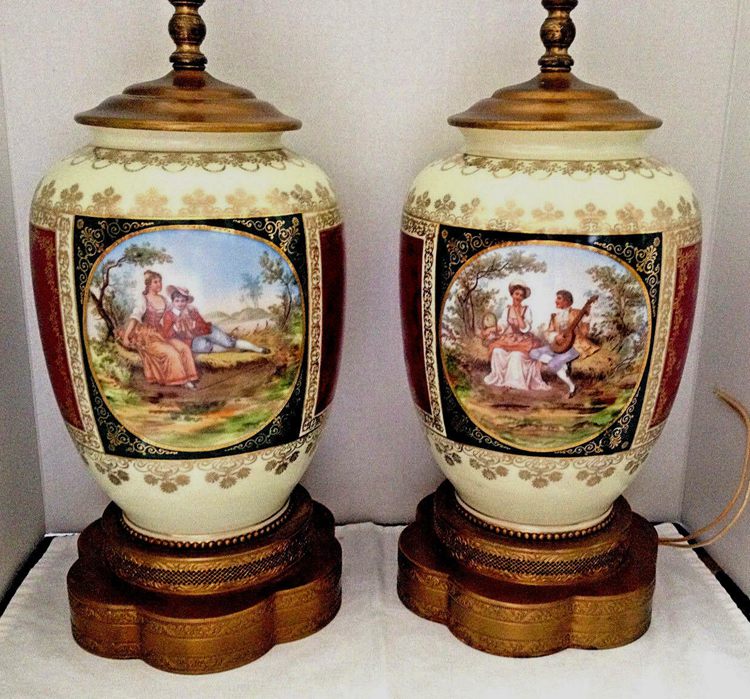 The owner can either repair your existing lamps or will sell you new ones. If you're looking for something specific that's not in stock, they'll order it for you and have it shipped directly to your home. They also sell antiques worldwide, such as glassware, furniture, and other home decor items.
9. Sweet Salvage
Sweet Salvage is an antique store located in Phoenix, Arizona. This store serves with its own unique and different style, like:
Visits are permitted only four days each month.
The retail outlet is only open during the third week of every month.
Thursday is the first day of operation through Sunday.
This charming little shop features all kinds of antiques, including furniture, lighting, metalwork, and even vintage toys!
There's also plenty of new merchandise available, including housewares, jewelry, and accessories. So if you're looking for something specific or want to browse around, this store has something for everyone!
10. Scott Gram Antiques
Scott Gram Antiques is a family-owned business that has been operating for many years. Its mission is to provide quality antiques and vintage collectibles at reasonable prices in a relaxed environment.
They offer everything from furniture, paintings, and glassware to pottery, china, and silverware.
The store specializes in antique furniture and accessories but also carries a wide selection of clocks, lighting, and more. In addition, they will assist you in selling any of your collectible items if you decide that you want to do so.
If you're looking for something specific, they can help you find it — but if not, they can also help you discover new finds!
11. Antique Trove
Antique Trove is a beautiful antique shop located in the Scottsdale Quarter. It offers a fantastic selection of furniture, lighting, and accessories worldwide.
Since 1989, the store has been operating. The shop offers over 23,000 square feet of space, with over 140 different vendors selling their antiques.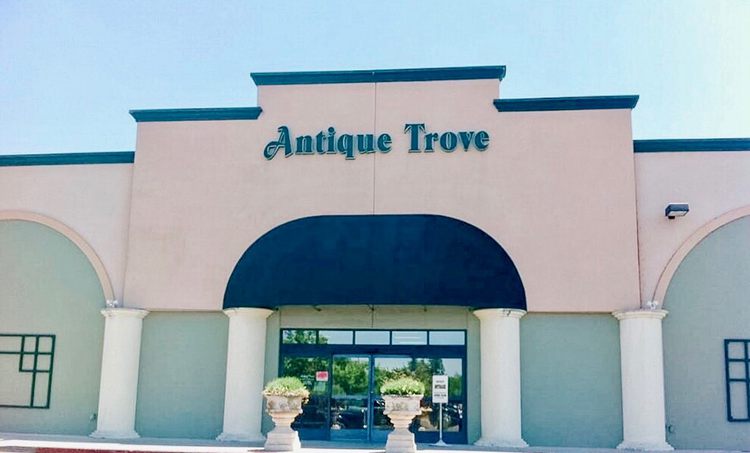 The Antique Trove offers everything from the classic 1800s era to the most wanted pieces of Mid-Century Modern furniture, coins, jewelry items, and collectibles. Regardless of your age, you'll have a lot of fun.
In addition, the store also has a large selection of gifts, home decor items, and furniture pieces that you can use to decorate your home or office space.
12. Relics Antiques, Consignment & Interior
Relics Antiques, Consignment & Interiors is a unique store that offers vintage and antique furnishings, lighting, artwork, and accessories. If you are a person who loves to decorate your home and garden, then you must visit this antique store. Items for the home, garden, and patio are sourced from all over the globe and sold in this shop.
They have everything you need for your home renovation or garden design project. They also have an incredible selection of new items for sale at very reasonable prices.
13. Brass Armadillo Antique Mall-Arizona
Brass Armadillo Antique Mall is a family-owned and operated business that has served Arizona for a long time. They have over 30,000 square feet of retail space to provide you with the best selection of antiques and collectibles, having 600 dealers.
This shop features an extensive selection of antique furniture and accessories. Moreover, you can also find art, porcelain, and glassware at this store. The Brass Armadillo is open every day except Christmas Day, so there's always something new to see when you visit.
14. Merchant Square Antique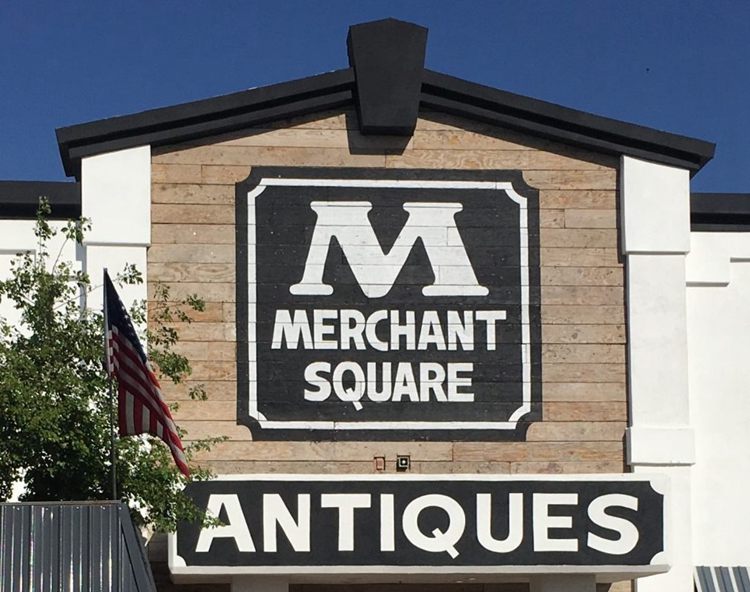 The store has over 60,000 square feet of space with over 250 dealers dedicated to antiques, collectibles, and vintage items.
Merchant Square Antique is one of the largest antique malls in the country. It's also a great place for vintage clothing, glassware, jewelry, and other collectible items. The store has been around for a very long time, but it's always looking for new and exciting things to add to its selection of antiques.
You'll find all sorts of treasures at Merchant Square Antique Marketplace, from furniture to books to musical instruments. If you're looking for something specific, this store may be able to help you find it because it has a considerable inventory of items available for sale.
15. Payson-Explore the Attic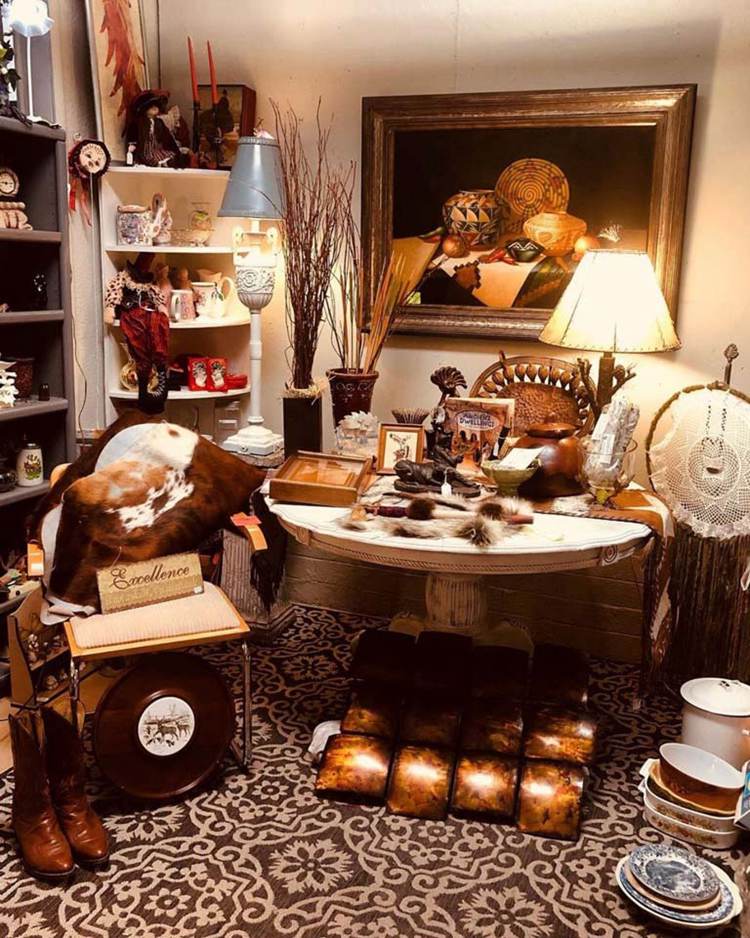 Explore the Attic shop is full of antiques and collectibles from around the world. It specializes in vintage clothing, jewelry, and accessories but also carries unique furniture pieces, artwork, and more.
The attic is one of the most incredible places to shop in Phoenix. They have a wide variety of antiques, but also some newer items as well. You can expect reasonable prices and helpful service here. Moreover, they have a great selection of furniture and accessories to help decorate your home.
It always has something new and exciting for you to discover!
16. Grey House Antiques & Home Decor
This is the place to go if you want beautiful pieces to furnish your home or office!
The Grey House Antiques & Home Decor is a full-service antique store that offers a variety of items from the past. They have furniture, collectibles, and vintage pieces from many different eras. The store also sells home décor items such as rugs and curtains that are great for anyone's home.
The Grey House Antiques & Home Decor is a one-stop shop for all your antique and vintage needs. From charming furniture to antique lighting, this store has it all. They also carry items for the home and garden. From vintage jewelry to handmade ceramic pieces, you'll be able to furnish your entire house with quality antiques at affordable prices.
Their inventory changes often, so there is always something new to find when you visit the store.
17. Camel Back Antiques
Camelback is a 7,500-square-foot antique mall that features the wares of numerous dealers. It's Smack dab in the middle of Phoenix's bustling downtown area.
Camelback Antiques specializes in vintage furniture, jewelry, lighting, and decorative accessories. They carry antique furniture from around the world, including England and France. The store also sells vintage chandeliers, table lamps, memorabilia items, and other lighting fixtures to decorate homes or offices. Camelback Antiques has been in business since 2002 and has become a favorite destination for many antique collectors throughout the Phoenix area.
Conclusion
No matter your collecting passion, you'll find it in Phoenix! Antique stores are great places for individuals of all types because of the variety and uniqueness of the offerings. Whether you're looking for rare collectibles or fun decor for your home or office, you can find it at one of Phoenix's antique stops.
With a little bit of luck and perseverance, you can find some great antique stores in Phoenix to visit. The best part about this list is that it isn't just one store; you'll find all kinds of items from all sorts of eras, which means you'll never run out of stuff to look for.
With all that said, we hope you're feeling inspired to visit some of these antique stores in the coming months! There's no time like the present, so what are you waiting for? Let us know if we missed your favorite Phoenix antique store in the comments below.