Whether it be a photo shoot of Keith Richards from the Rolling Stones, lit only by a flame, the signature 'clicks' of a Zippo lighter featured in a song, or the iconic lighter emblazoned with the US flag in Charlie's Angels (2000), Zippo lighters have always been an object of fascination.
Have you ever watched a movie or a show featuring an antique zippo lighter and wondered how you could get your hands on one too?
If so, chances are you had no idea where to begin. Identifying the most valuable zippo lighters is vital for collectors or appraisers. For my fellow enthusiasts, here is an identification and value guide that covers everything you need to know about antique Zippo lighters to begin collecting them.
History of Antique Lighters:
After the first lighter, undoubtedly innovative but dangerous, was invented by German chemist Johann Wolfgang Döbereiner in the 1820s, inventors and manufacturers raced to create a better, safer option for consumers.
An array of lighters, from portable ones to pocket-sized ones to those with striking mechanisms, were made public due to this experimentation. One of the first safe-to-use lighters employed a ductile metal alloy of cerium and iron, which generated a flame by chipping it away.
Over the years, four main typologies of Vintage lighters have evolved based on their working mechanism, namely:
Strikers
Manual Strikers
Semi-Automatic
Automatic
Strikers are manually operated vintage tobacco lighters. The original models for this lighter type used a strip of ferrocerium or flint to generate a spark. Some variations also worked using a wick attached to a steel wand dipped in fluid but operated on the same principle more or less, striking a strip of flint, hence the name. Later models came with a flint wheel which produced multiple sparks simultaneously in a targeted direction.
As the name suggests, Manual Strikers are similar to strikers in their working mechanism. The only difference is that they included a handle or lever that needed to be pulled for the wheel to spin and the spark to be activated.
Progressing from manual to automatic design for the first time, Semi-Automatic lighters introduced the use of solely gas to create a flame. For it to work, a valve needed to be opened to allow the gas to flow, after which the simple push of a button generated a spark to ignite the gas.
Finally, the lighters we are all familiar with today, Automatic lighters, were invented. These have an even more convenient design than semi-automatic ones, with a single button that both opens the gas valve and ignites the spark.
The Birth of Zippo Lighters:
The history of Zippo lighters began in the 1930s when George Blaisdell observed a friend struggle to operate an Austrian-made lighter requiring him to use both hands. Blaisdell noted that while the lighter worked well even in windy conditions, it had an inconvenient design that dented easily.
He modified the design, making the flame more long-lasting and wind-resistant, and created the Zippo lighter, patented in 1934. With their iconic metal case, Zippo lighters appeared sleek and modern and came with an unconditional lifetime warranty.
The dawn of World War II in the 1940s generated a new consumer market for the Zippo lighter industry. It cemented its position as an American icon.
In response to the war, Zippo ceased commercial production and devoted all its resources to making lighters for the US military. These antique zippo lighters have a unique appearance; a steel case with a black crackle finish. Lighters for millions of American military personnel were supplied by Zippo, which ultimately contributed to the financial stability of the company.
By the 1950s, Zippo lighters were marked with date codes at the bottom for quality control. These codes have been undeniably valuable to collectors because they can help identify rare Zippo lighters.
Zippo has produced many other products like lighter accessories, women's fragrances, eyewear, lifestyle accessories, and tools for outdoor enthusiasts.
Zippo Lighter Identification Guide:
Now that we've covered the progression of Zippo lighters throughout the ages, it'll be easier to understand how their value varies with their era of origin. In this section, I'll discuss collectible Zippo lighter importance and identification with respect to several broad categories, delving into a few honorable mentions, some of the most valuable Zippo lighters.
1. 1934 Patented Zippo Lighters:
The 1934 Patented Zippo lighters are the earliest ever made, making them particularly difficult to acquire. Due to their original patent design and high collectability, these antique zippo lighters are not always for sale.
Since Blaisdell's original design was slightly different from the iconic Zippo lighters that became a part of pop culture, later on, these models appear thinner and relatively more elongated than the classic. 1934 Patented Zippo Lighters fashion a range of case styles, including brass, gunmetal, and chrome. These lighters are a popular choice among enthusiasts who appreciate Art Deco design.
Although the price range for this category of collectible Zippo lighters is relatively manageable, some rare patented Zippo lighter designs are sold for up to $400, such as the Vintage Zippo Lighter Patent #2032695 Bechtel Somatic.
2. Word War II Black Crackle Zippo Lighters
Since World War II paraphernalia is highly collectible, Black Crackle Zippo lighters are hard to come by, just like those above 1934 patented ones. This distinct design, being stouter and more rounded, more closely resembles the classic Zippo lighter model.
World War II Zippo lighters were designed mainly for military use with a steel case and black coating. Such large-scale use of a specific model by the US armed forces turned Zippo lighters into a widely recognized symbol of the American establishment.
The model's unique appearance comes from a finish of either chrome or nickel covered with an eponymous black crackle paint which was used to avoid the attention of enemy snipers during the Second World War.
These are generally one of the more expensive antique Zippo lighters available. They are so collectible if the original paper box is included that they can be sold for up to $1943.
3. Mid-Century Advertising Zippo Lighters:
In the 1950s, when Zippo lighters solidified their position as an icon of American culture, companies began to utilize them as an advertising campaign and promotional tool.
Although this trend became popular in the 1950s, the first advertisement lighters were produced by Zippo when a company in Bradford, Kendall Refining Company, placed an order for 500 lighters as part of a marketing strategy. Due to their rarity, these models have such high collectible Zippo lighter value that exact replicas are sold for around $200.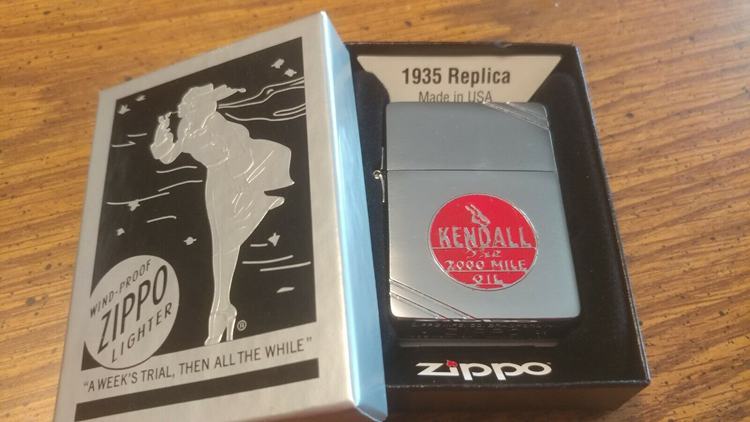 In 1956, a slightly smaller version of Zippo lighters called the Slim Lighter was introduced. These were mainly targeted at female consumers but also proved to be popular among the male demographic.
Two of the most valuable Zippo lighters showcasing business partnerships and brand logos are Harley Davidson and Playboy. Unsurprisingly, these rare Zippo lighters cost even more if they come with original wooden or paper box packaging. For example, the Harley Davidson Pacific Zippo can cost around $280 when its wooden box is included.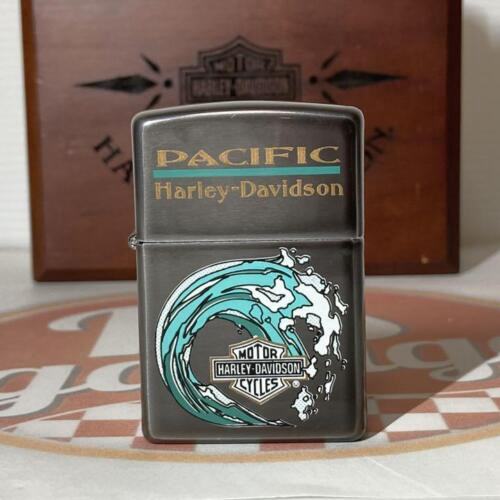 4. Vietnam War Zippo Lighters:
Zippo lighters carried by soldiers in the Vietnam War can be found in a diverse variety of visual designs resulting in a relatively broad pricing range, as shown in the table.
These lighters have now become relics of such an intense period of Cold War history, making them highly precious collectibles.
This means that Vietnam War models are some of the most valuable Zippo lighters, with buyers and collectors willing to pay significant amounts for low-quality pieces.
The Vietnam War Nha Trang Evilest SOB Pslam Slim Chipman Zippo lighter from 67-68 is priced at a whopping $294.
Some of these models can even be displayed in museums and archives across the United States. Vietnam War Zippo lighters typically exhibited engraved maps, military units, parts of biblical scriptures, symbols of peace, and pin-up girls.
5. Vintage Zippo Lighters:
Zippo lighters succeeding in the 1990s diversified even further in aesthetic and appearance with more modern and artistic-looking models emerging. These are generally easier to get your hands on and usually cost less than other types unless a specific model is a rare or limited edition vintage Zippo lighter.
Models like the Vintage 1993 Zippo Lighter can be bought for just $35 in relatively good condition.
6. Limited Edition Zippo Lighters:
It is only a logical conclusion that Limited Edition designs have greater collectible Zippo lighter value and inevitably cost more. Older Limited Edition ranges are even more expensive as they become inarguably harder to find with the passage of time. 1935 The Varga Girl Limited Edition Zippo Lighter, with its original tin packaging in mint condition, can cost $275.
More recent limited-edition models include the Slim 65th Anniversary collectible and several NFL-affiliated models engraved with mascots of each separate team. These can be purchased on the company's website under the Limited Edition Collectibles section for $68-$85.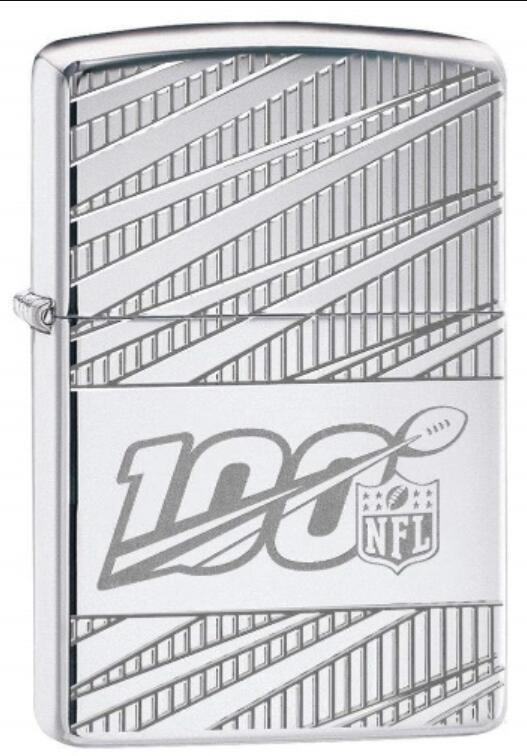 Antique Zippo Lighters Value Guide:
Despite organizing Zippo lighters by era into categories, it is still nearly impossible to know how much a specific Zippo lighter is worth to avoid being conned into buying or selling something under the wrong pretense.
It's easy to get frustrated when online advertisements for antique Zippo lighters from the same era and, at times, even of similar design, can be priced at $100 and near $2000 both. At this point, the same question boggles all of our minds; how can we identify the collectability and monetary value of Zippos? Don't give up just yet!
| | | | |
| --- | --- | --- | --- |
| Rank | Era | Name | Price Range |
| 1 | 1930s | 1934 Patented Zippo Lighters | $15 – 50$ |
| 2 | 1940s | Word War II Black Crackle Zippo Lighters | $100 – $200 |
| 3 | 1950s | Mid-Century Advertising Zippo Lighters | $15 – $50 |
| 4 | 1960s-1970s | Vietnam War Zippo Lighters | $70 – $300 |
| 5 | 1990s onwards | Vintage Zippo Lighters | $15 – $150 |
| 6 | – | Limited Edition Zippo Lighters | $65 – $300 |
While investigating each individual lighter design that has come out of the Zippo Company is impossible, there are a few common characteristics that can help us navigate the Zippo more lightweight collector world.
Local appraisers and archival websites like Lighter Gallery can also be valuable sources in identifying the authenticity of specific Zippo lighters, especially those from the 1930s and 1940s.
Rarity:
Rarity is the first clue to assessing the worth of your Zippo lighter. It stands to reason that some of the most valuable Zippo lighters are rare Zippo lighters. A limited number of specific designs is produced and distributed, meaning that not many models of that particular design would be in circulation. Consequently, only a few select individuals get to own these prized possessions.
The rarity of some Zippo lighter models can be attributed to limited edition collectibles or simply to their age. Older collectibles are generally rare Zippo lighters.
Design:
From the myriad of models this guide has already mentioned and the million more available otherwise, it is clear that antique Zippo lighters come in many designs. These can be sleek and modern or ornate and detailed.
Each design carries its own value and may affect the financial worth of the Zippo lighter in question. For example, handcrafted versions cost much more than other types of Zippo lighters. This is because skilled craftsmanship has the potential to drastically raise the value of a collectible item. A Zippo lighter with a plain or ordinary design may not be as eye-catching.
The rare Handcrafted Limited Edition Front Turn Lock Leather Zippo Lighter can cost about $400 depending on whether or not it comes with its box and pouch packaging.
Condition:
The condition of an old lighter will undoubtedly be an essential factor in determining its value. Enthusiasts and collectors must inspect the piece for damage before investing in it. Dents, scratches, discoloration, or missing parts reduce the weight of Zippo lighters.
Pricing for the lighter of the same make and model can vary substantially based on its condition. While pre-owned Zippo lighters may be well-loved, the wear and tear that they have endured bring their value down. Antique Zippo lighters in mint condition with their original packaging, be it a wooden box, cloth pouch, or simple paper box, are always worth far more.
Moreover, if an antique Zippo lighter has never been operated or the seal broken and includes the original labels, instruction manual, and packaging, it will be worth even more.
Age & History:
With a history of almost a hundred years, collectors are bound to attach Zippo lighter value to the date of origin of the particular design. Models originating in the years surrounding important events can be understood to cost more.
For example, Zippo lighters produced for use in World War II and the Vietnam War hold greater esteem among the Zippo collector community because they have become souvenirs of the past and offer a glimpse into that era.
The design of a Zippo lighter can also speak volumes of its particular unique history at a smaller level. Zippo lighters used on movie sets or presented to the cast and crew as gifts often showcase the movie's logo or a farewell message on the case, inevitably tying it to that film or actor.
Such pop culture associations can also grant more value to seemingly plain designs. The Vintage Jurassic Park Lost World Zippo Lighter sporting the movie promo poster, which was a gift to the crew in 1997, is priced at $275.
Material:
Over the years, Zippo lighters have usually been made with steel and sometimes finished with metals like nickel, brass, or chrome. Some special collectible models are gold or silver plated, increasing the worth of the model due to the value of the metal used itself.
The 2018 Collectible of The Year Golden Scroll is a gold-plated design costing, unsurprisingly, about $350.
Conclusion:
In a world of mass production and disposable products, antique collectibles like Zippo lighters carry undeniable prestige and stature. The fervor and dedication shared by millions of antique Zippo lighter collectors are unparalleled, so much, so that collector clubs exist specifically for these like-minded people. Zippo collector clubs hold meet-ups and other events throughout the year.
Moreover, the flagship store for the Zippo Company in Bradford has been turned into a Zippo Case museum, hosting more than 100,000 visitors annually. If you wish to visit the museum, you can get more information here.
If you are interested in buying more recent Zippo lighters, you can peruse a large variety on Zippo's official website.
Happy Collecting!