I wanted to give my grandfather a gift on his birthday. However, I was confused about what I should buy. So I went to my father for advice. He told me that an antique violin would be the perfect gift for him, as he was very fond of musical instruments. I opened my laptop to search for the most precious violin available, but there were many, and I could not select one.
Also, I was not sure how I could identify and know the value of an authentic violin. Therefore, I knew before purchasing an antique violin that I had to know everything about it to ensure that I was buying the best gift for my grandfather.
In this guide, I have compiled all the information I collected to buy an authentic antique violin. If you want to buy an antique violin or want to know the value of the violin you already have, keep reading this article till the end.
Let's dive into the details!
The History of Antique Violins
The violin was first invented at the beginning of the 16th century in northern Italy. The credit for making this instrument is frequently given to Andrea Amati. Nevertheless, many historians claim that Gasparo de Salo was the one who created the violin.
The existence of the violin was evident in the 1530s in the paintings by Gaudenzio Ferrari. However, in his paintings, there were only three violin strings. On the other hand, in 1556, Philibert Jambe de Fer wrote a treatise in which he described the violin as the same as today's violins.
Surprisingly, the most antique violin still exists today, and Andrea Amati created that violin in 1564. At that time, Charles IX was the king of France. Therefore, people nicknamed it after the king's name.
In the 15th and 16th centuries, there were other string instruments such as vielle, lira da braccio, and rebec as well. Historians believe that violins have developed from those instruments. Around the 9th century in Europe, there were bowed string instruments with the Byzantine lira. Moreover, there were numerous developments in the design of the violin.
Nevertheless, the violin's design was not perfect even after many changes. In the 18th century, the luthiers, including the creative Amati family, Antonio Stradivari, and Jakob Stainer of the Tyrol, with other makers, set the complete design for the violin.
In today's era, violins are widely known, and many musicians love to use them in solo performances or orchestras. Moreover, antique violins are very precious and rare.
Identification of Antique Violins
If you want to purchase an antique violin or want to know whether or not your violin is authentic, this section will be helpful to you. Let's learn about the factors determining the authenticity of an antique violin.
The first and easiest method of determining the authenticity of an antique violin is to know its maker. In the early centuries, when the violin was invented and used by violinists, there were two famous violin makers. Below are their names with some essential information.
Through Well-Known Makers
1. Antonio Stradivari
Antonio Stradivari started to make violins around 1666 and is still the most famous violin maker in today's era. He was born in Cremona, Italy, in 1644. Historians believe that he made countless musical instruments in his life; of those, around 650 are present today.
Moreover, he has produced many violins, which are considered the best violins ever made. They have great value, and many collectors and violinists love to collect them, as they are rare.
If you ever encounter any of his violins, ensure that you are in the right place. However, they are not easily available, as only a limited number of pieces are left.
One of his well-known violins is the "ex-Ries." It was owned by Hector Berlioz, a French music composer. Another violin that many collectors and musicians admire is the "Lady Blunt." This violin was named after a woman, Lady Anne Blunt, who owned it for around 30 years. Also, the violin "Molitor" is considered one of the most valuable violins Antonio Stradivari made. It was named after a general in the Bonaparte army, Count Gabriel Jean Joseph Molitor.
2. Guarneri Del Gesu
Another prominent violin maker is Bartomomeo Giuseppe "Del Gesu" Guarneri. He was also Italian and belonged to the 18th century. He was born in 1698 and got training from the grandson of Andrea Amati, Nicolo Amati. The violins of Guarneri were slightly different from those of Antonio Stradivari. The musicians who used them said they have a "darker" sound as compared to Stradivari's violins.
Due to this exceptional feature, many musicians, including soloists, love to use it. Apart from violins, he also made violas and cellos. One of his well-known violins is the "Ex-Kochanski Guarneri." It is named after Paul Kochanski, a Polish violinist who owned it for a long time.
In addition, "Vieuxtemps Guarneri" is one of his famous violins. This violin was named after Henri Vieuxtemps, a Belgian composer. Also, Guarneri made "Carrodus Guarneri" one year before his death.
Any violin made by a well-known violin maker, such as Stradivari or Guarneri, is authentic.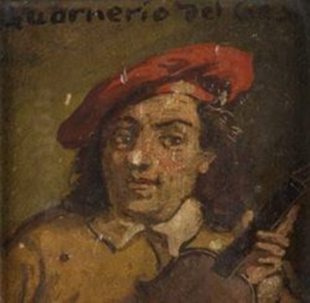 Through Neck Graft
Another way to identify an antique violin is by looking at the neck graft. In old violins, makers created neck grafts because, at that time, instruments had smaller necks. In the 1840s, luthiers experimented with larger necks, and the instrument players loved them.
Due to these reasons, the makers replaced the violins with smaller necks. Thus, the antique violins had neck grafts. However, some violins have fake neck grafts too, but they are only a pencil line or groove in the place of the neck graft.
Through Label
You can check the authenticity of an antique violin through the label. You can check for the label inside the F-hole of a violin. If it is written in English, it is not an antique piece, as all the violins produced after 1891 have the name of the country (written in English) in which they are made.
However, if the label is in Latin, Italian, or any other language, it can be an antique piece. Nevertheless, factories can also make fake labels. Therefore, you have to check everything about the violin.
Antique Violins Value Guide
Antique violins are precious and can be worth more than a thousand dollars. In this section, you will look at the most valuable antique violins.
1. Messiah Stradivarius
Antonio Stradivari was the one who made the "Messiah Stradivarius" violin in 1716. Currently, it is the most expensive violin in the world. The violin maker kept it in his shop until 1737, the year of his death. It is still in new condition as musicians do not play it.
There are two reasons why this violin is so precious; the violin creator made it in his golden period, and no one has played it in the last 300 years. However, some violinists tried to use it, including Joseph Joachim, Nathan Milstein, and Jean-Delphin Alard, but none of them could fulfill their wishes.
Currently, the Messiah Stradivarius is in Oxford, England, in the Ashmolean Museum. The estimated cost of this violin is $20 million.

2. Vieuxtemps Guarneri
The second most valuable violin is the Vieuxtemps Guarneri. The maker of this exceptional violin is the well-known Giuseppe Guarneri del Gesu, who made it in 1741. This violin is named after a Belgian violinist, Henry Vieuxtmps, who owned it once.
Apart from him, numerous violinists, including Yehudi, Itzhak Perlman, Pinchas Zukerman, and Menuhin, were fortunate enough to use it. An unnamed buyer purchased the Vieuxtemps Guarneri for $16 million. Later, she donated the violin to a famous violinist, Anne Akiko Meyers.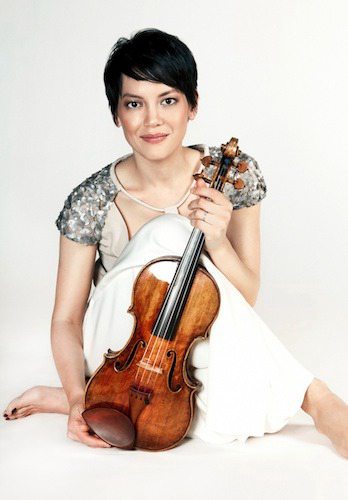 3. Lady Blunt
Antonio Stradivari – the maker of Messiah Stradivarius – is the one who created Lady Blunt. It is one of the most precious violins in the world. Lord Byron's granddaughter, Lady Anne Blunt, was its first owner. Therefore, it is known as Lady Blunt.
Nevertheless, only some violinists got a chance to play it, including Richard Bennet and Jean-Baptiste Vuillaume. Therefore, it has retained the new condition.
The present owner of Lady Blunt is not known. The estimated price of this violin is $16 million.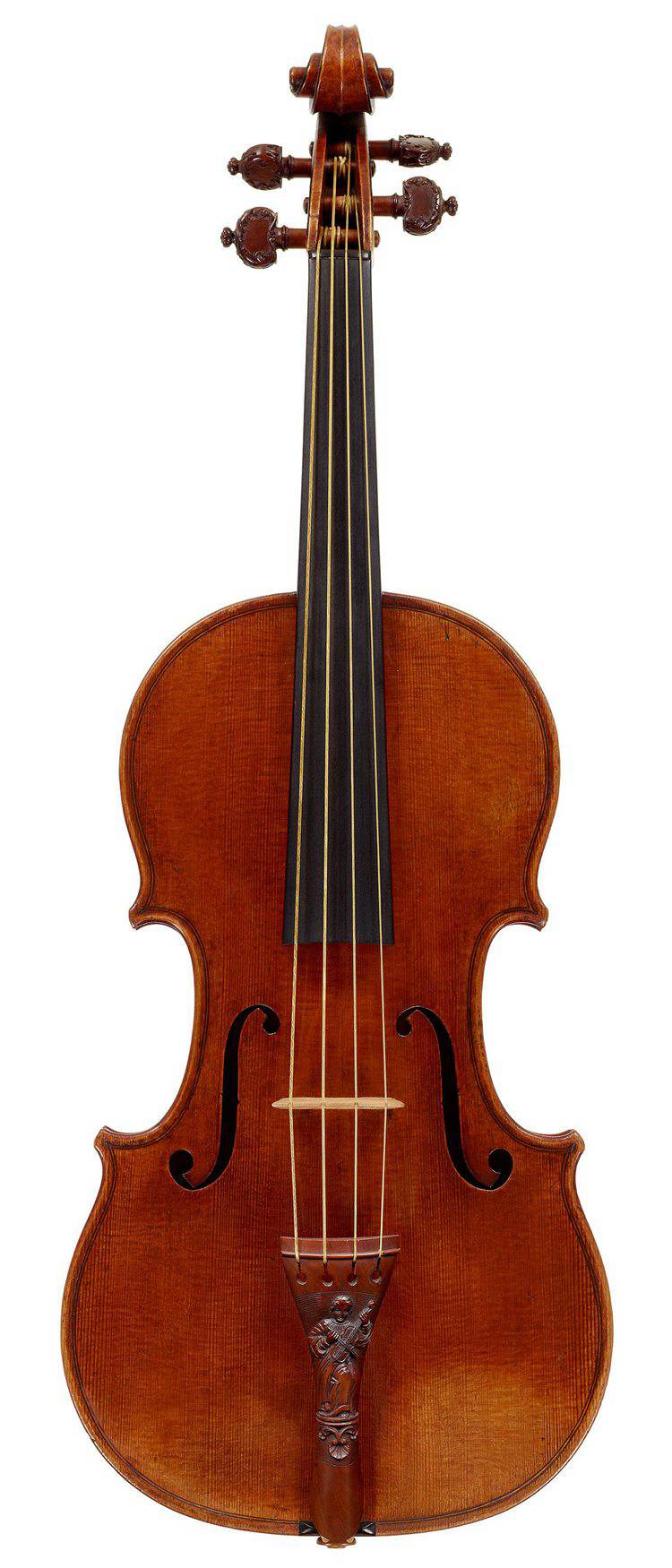 4. Carrodus Guarneri
This is the exceptional work of Guarneri del Gesu, who made it in 1743. It is named after its first owner, John Carrodus, the English violinist. Apart from him, other violinists who owned this violin were Niccolo Paganini and Ossy Renardy. The current owner of this violin is the leader and artistic director of the Australian Chamber Orchestra, Richard Tognetti.
Moreover, the violin maker used the same tree material to make the Carrodus Guarneri and the Guarnerius violins. The estimated price of this violin is $10 million.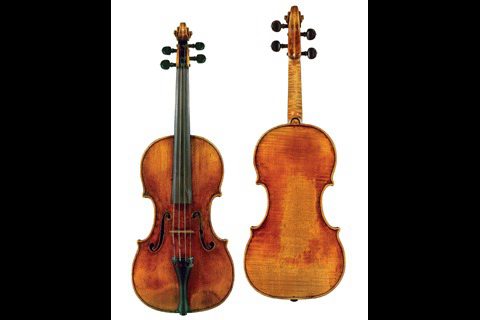 5. Ex-Kochanski Guarneri
The Ex-Kochanski Guarneri is another violin made by Guarneri del Gesu in 1741. This violin got its name from its earliest owner, Paul Kochanski, a Polish violinist. After him, Aaron Rosand, an American violinist, used it for around 40 years. He then sold it to an anonymous Russian collector.
For that, Rosand gave around $1.5 million to the Curtis Institute of Music. Currently, Ex-Kochanski Guarneri is preserved safely. At present, it has an estimated value of $10 million.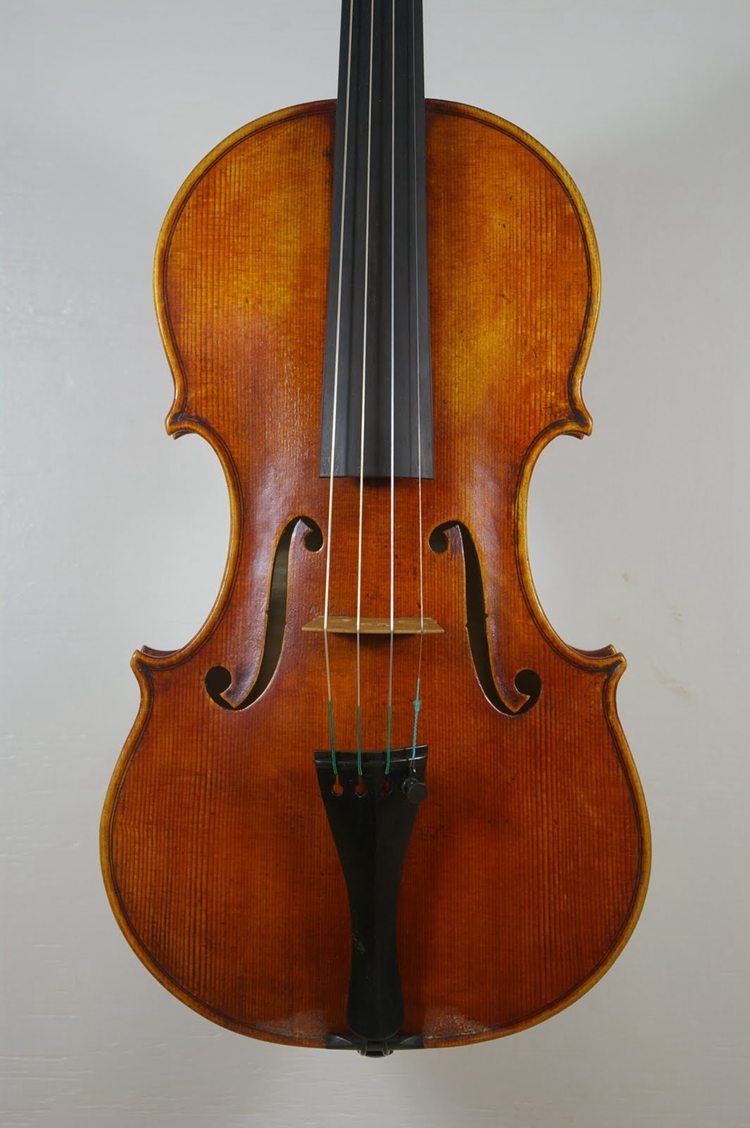 6. Mary Portman
In 1735, Guarneri del Gesu created the Mary Portman violin. It is named after the daughter of Guarneri's peer and the builder of Kranzbach Castle, Mary Isabel Portman. Many violinists and collectors want to use it. However, only a few got this chance. Some of its well-known users are Adele Anthony and Fritz Kreisler.
This violin is famous for its hypnotizing tune. At this point, the owner of the Mary Portman violin is Francisco Fullana. The estimated cost of this violin is $10 million.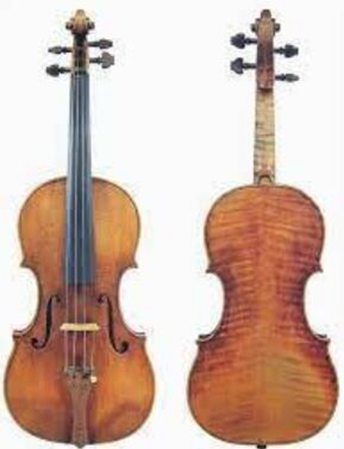 Image source: Violin Music School(google)
7. Lord Wilton
Next comes the Lord Wilton violin, which is also crafted by the well-known Guarneri del Gesu. He created this violin in 1742 in the city of Cremona. Moreover, it got its name from the 4th Earl of Wilton, Seymour Egerton, who owned this violin in the 19th century.
Other than him, an American violinist, Yehudi Menuhin, got the chance to own this violin from 1978 to 1999. However, after his death, a well-known collector, David L. Fulton, purchased Lord Wilton for $6 million.
8. La Pucelle Stradivari
As the name suggests, the incredible violin, La Pucelle Stradivari, is the creation of Anthonio Stradivari. He made this violin in 1709, and the one who created its tailpiece and carved pegs was Vuillaume. Moreover, he also gave the violin its name. Until now, there have been no scratches, cracks, retouching, or worn-downs on this violin.
At this time, David L. Fulton, the private Cremonese collector, owns this masterpiece. According to him, it is one of the outstanding pieces because of its exceptional condition.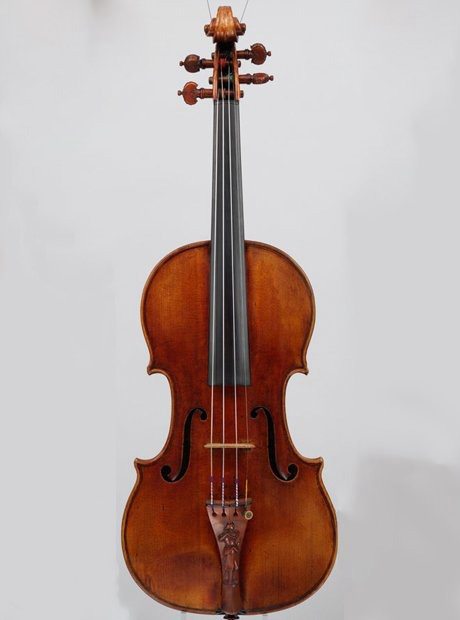 9. Dolphin Stradivari
The maker of Dolphin Stradivari is also the famous Anthonio Stradivari, who created it in 1714. Due to its appearance, size, and color, the earliest owner, George Hart, named it Dolphin. Other than him, some violinists who used Dolphin Stradivari include David Laurie, John Adams, and Jascha Heifetz.
Currently, a music foundation named Nippon Music has ownership of this violin. However, they have given it on loan to Akiko Suwanai, a Japanese violinist. The estimated value of Dolphin Stradivari is $6 million.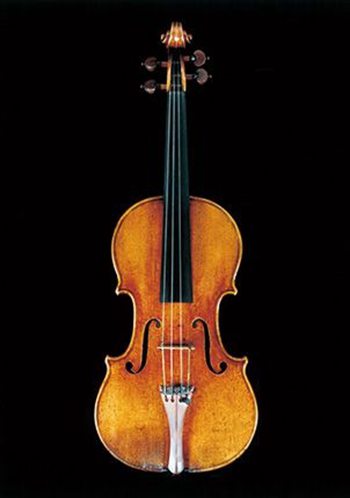 10. Ex-Szigeti Stradivari
Ex-Szigeti Stradivari, one of the admirable violins from the Stradivari collection of 1724, is the last on the list of the most valuable violins in the world. It is also called Ludwig and has an inscription, "Antonius Stradivarius Cremonensis Faciebat Anno, 1724."
In 1989, L-Bank Baden Wurttemberg purchased this beautiful violin. The estimated cost of the Ex-Szigeti Stradivari is $6 million.
Determining the Final Value of an Antique Violin
Since you now know the most precious antique violins, you must be wondering how you can determine the value of an antique violin. Before selling or purchasing an antique violin, keep the below-mentioned things in mind to get the correct estimate of the violin.
Sound
There are two different options on whether or not the quality of sound affects the violin's value. The people who argue that sound quality does not matter say that violinists or collectors do not play the oldest violins. Even after this, their value has not decreased. Therefore, the sound quality does not matter.
On the other hand, the people who do not support this argument say that the oldest violins had superior sound quality and are not comparable to low-quality violins. Nevertheless, this point can be subjective. Many collectors and violinists would focus on the sound quality, but some might not.
Material
The quality of the wood material plays a vital role in determining a violin's value. The wood used in lower-quality violins has a single tone of color. On the other hand, higher-quality violins have dissimilarities in tones, and the color is not uniform.
Age
If the violin is from the 16th to 18th centuries, it will be of higher value. At that time, the violins had superior quality and were known as authentic antique pieces. Therefore, any violin from that time will be precious.
Maker
The violin maker is also one of the significant reasons for its value. As you have already read, the two most prominent violin makers of all time are Antonio Stradivari and Giuseppe Guarneri. The most expensive violins in the world are from their collections. If you ever see their name attached to a violin, ensure that you are looking at one of the most precious violins in the world.
Nevertheless, a few other violin makers are also famous for their magnificent work. Some of them are Gasparo da Salo, Andrea Amati, and Giovanni Paola Maggini.
Condition
Lastly, you should pay immense attention to the violin's condition. If it is in good condition, i.e., with no scratches or worn-off color, it will have a higher price. Apart from this, if the violin has any unique designs or elements attached to it, it will be more valuable.
Conclusion
Antique violins have immense worth. However, it is essential to identify the authenticity of the violin by learning about its maker, label, and neck graft. Nevertheless, numerous factories put fake labels on the violins, so be cautious of them.
Many famous violin makers were popular in the past; however, two of them were the most prominent: Antonio Stradivari and Guarneri del Gesu. Their violins are present today and are worth more than a thousand dollars.
Before purchasing any violin, be sure to check its condition, maker's name, age, sound quality, and material because these factors affect the value of a violin.