Simple analog tools from earlier centuries now possess significant trading value. But identifying antique tools isn't exactly easy as it may sound. Extensive variation in the tool types often makes the collectors trouble during purchase.
Which tools actually hold antique value prior to proper identification? Well, there's no simple way to describe the answer for anyone new. However, the detailed guideline from experts should help you understand the primary approach.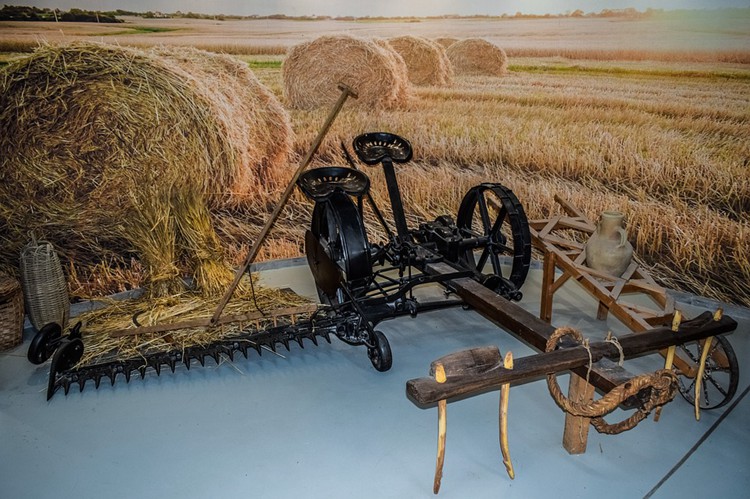 What are Antique Tools?
In the world of automated machinery, antique tools explicitly refer to handmade mechanical tools. Also, some machine-influenced devices can qualify under the category under conditions. But the obvious point concerns manual labor requirement to use the tools.
History of tools has to date back to the earliest medieval times without question. However, you can't find anything older than 500 – 600 years for trading at maximum. And the referred antique tools are somewhat modern in terms of structure, functionality & materials.
How to Identify Antique Tools?
It's indeed challenging to differentiate actual antiques from heavily rusted, distorted, corroded tools. But professionals to know the antique market defined specific identification facts.
1. Tool Materials/Types
Not every hand tool is equally popular among collectors. And necessity forced humans to invent lots of tools to meet the needs. That's where you'll keep encountering a limitless number of tools from the past.
However, certain tools are highly popular due to many good reasons. You should know the common yet popular ones to start the digging.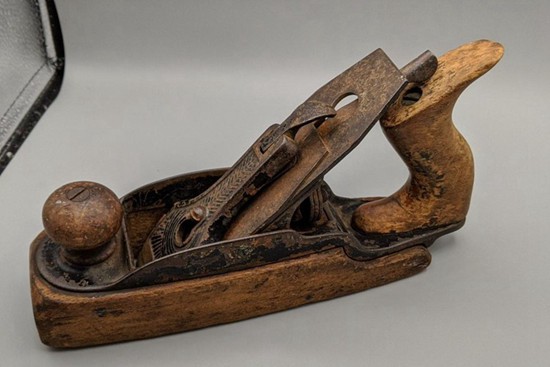 Antique Plane – Wood plane is one of the most popular tools around. There are lots of variations to consider for the design.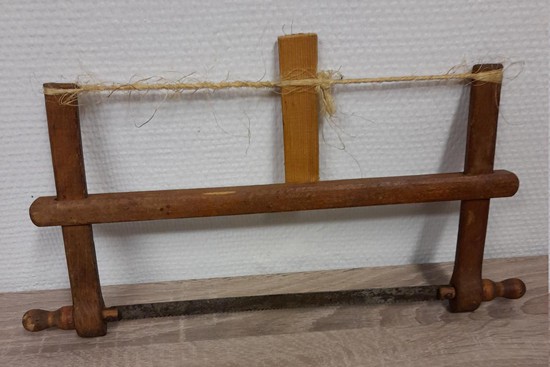 Antique Saw – Vintage saws are rather common than antique handmade saws. And you'll have lots of variations in hand.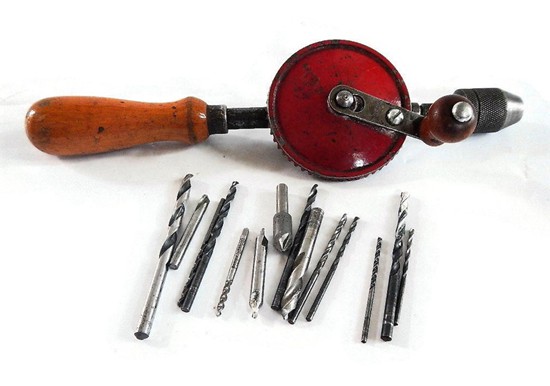 Antique Hand Drill – Distinction in size, color & shape makes it a versatile tool. Some designs can hold breath-taking value.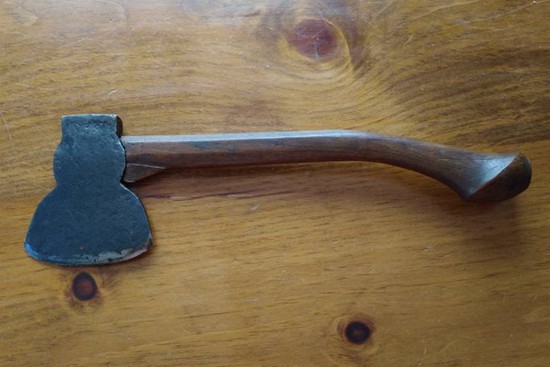 Antique Axe – It's undeniably one of the very first & most recognized tools. Broader categories should check client's interest.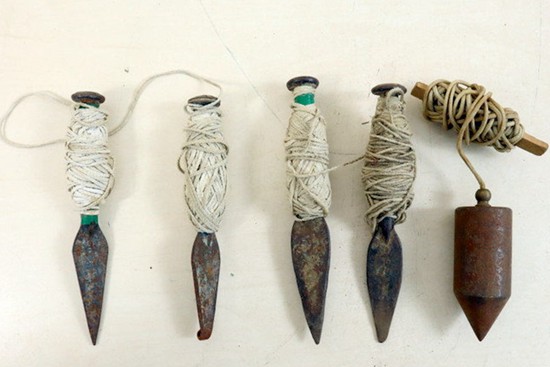 Antique Plumb Bob – Carrot, pear, or turnip shape wood detected the true vertical. Specific wood types hold the attention.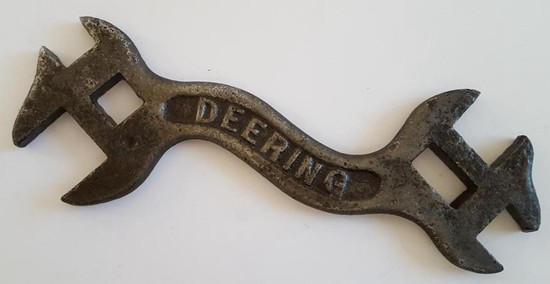 Antique Wrench – Simple yet modern mechanism remains a great collectible. And early ones had a rare cutout handle design.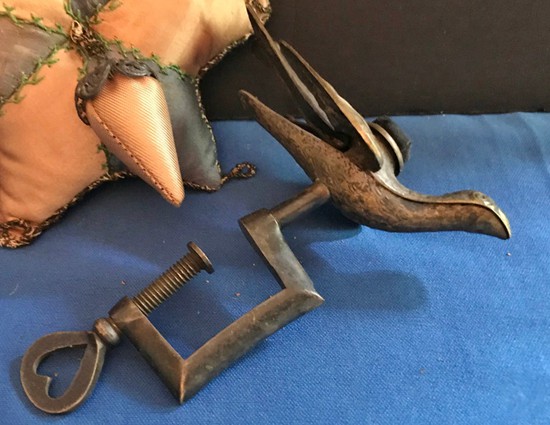 Antique Clamp – Too many types for different uses come with distinctive tags. The design varies based on intended uses.
This is a handsome brass sewing bird with an aged patina and a heart thumbscrew. The tiny pincushion on top appears to have been recovered in black, possibly for a mourning period. There is a little shredding to the black fabric. The front sections of the wings are marked with "Patent Feb 16, 1853". There is a little bending to the clamp. Although invented in the 1700's, these didn't become widely used in the US until the mid-1800's. They became popular as a luxury item which a young man would present to his intended bride, hence the heart thumbscrew. This measures 5″ by 4″ wide.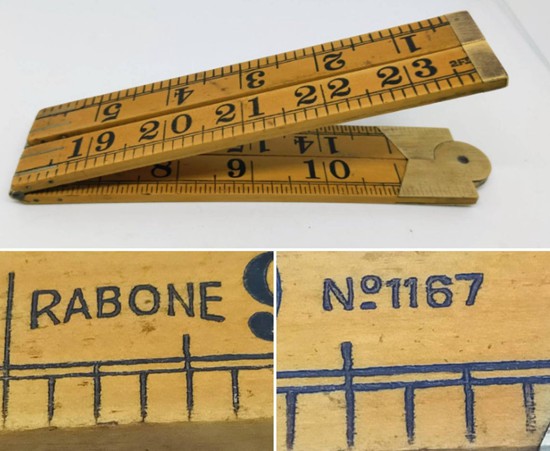 Antique Rule – Classic designs featured zig-zag folding at different points. Additional tool integration was also available.
1940s boxwood and brass folding 2 foot, 24 inches by John Rabone and Sons of Birmingham, Great Britain.

Antique Chisel – Wooden handles with a curved blade made antique chisels. And it features three well-defined categories.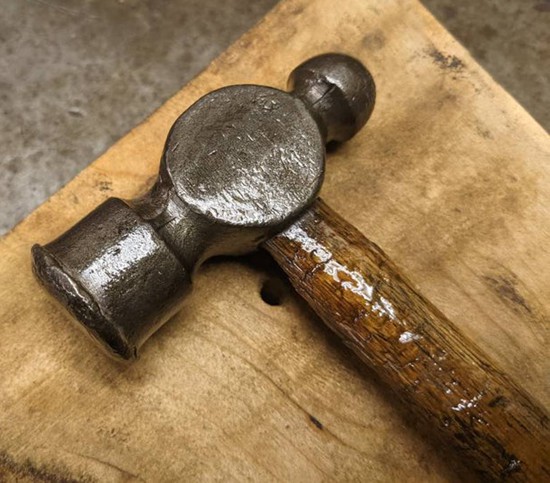 Antique Hammer – Material & shape stood very different at the time. There are multiple unique, rare & collectible units.
2. Manufacturing Marks
Any letter, number, letter-number combo, or symbol can provide a hint/clue. You must utilize all the available resources to trace the meaning.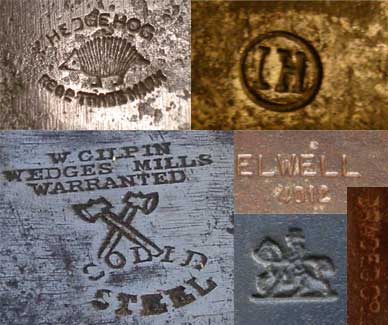 Makers marks – clockwise from top left: – The Whitehouse hedgehog logo, Harrison, Elwell, Brades, Tyzak and Gilpin
Of course, the marking should represent the manufacturing company/person. The pricing guide part covers the imprint in detail for evaluation.
3. Actual Tool Condition
No matter what, even the most expensive tool can lose its tag for poor condition. The century-old tools should definitely undergo some deteriorating changes. But it mustn't hamper the appeal, usability, or mechanism under any condition.
Restoration stands as a great idea to keep the wood-metal combo worth the price. Check the videos . But it's better to leave the process for professionals without knowing the exact task.
Antique Tool Pricing Guide
Valuation is extremely important for buyers as well as sellers in the antique market. There's no way to confirm a solid transaction without knowing the actual price. and you'll get to utilize free guides with premium resources for ideas.
1. Free Guides
Antique Buyer – It's an elaborate article on particular considerations on antique tools. Anyone new to the tools should catch the fundamental theory on essential points.
Kovels – A great source with an impressive number of articles on different antiques. You'll have to browse all the available materials to explore several important facts.
Old Tool Heaven – It's more like a direct presentation of tool prices in distinctive tables. but you can definitely use the webpage to understand the current market value.
2. Premium Guides
A Price Guide to Antique Tools – The 4th edition book by Herbert P. Kean is arguably the best pricing guide on antique tools. Exceptionally wide coverage on classic pieces should satisfy your quest right away.
Antique Tool Collectors: Guide to Value – Ronald S. Barlow wrote a great book to support tool collectors with distinctive perspectives. In total, more than 56 categories included many antique tools.
Antique Trader Tools Price Guide – More like a photographic detail holds the books by Clarence Blanchard 700+ colorized tool pictures. And it covers everything from the late 18th century to the 1950s.
Stanley Little Big Book – Fine Tool Journal published two separate guidelines on tool pricing to cover the entire context. As the name suggests, the book combo offers fundamental but usable rules on pricing.
The Catalogue of Antique Tools – Martin J. Donnelly Auctions publishes several versions of the book to reveal many great collectibles at once. The resource should provide acceptable guidance on valuation.
3. Additional Resources on Tools
American Tool and Machinery Patent – It's an in-depth directory of early American tools from different industries. Every collector should check the directory at least once to know the timeline. The information can track a particular tool to its original manufacturing source.
Old Tool Photos – Pictures are compulsory with antique tools due to the immense variation. And the resource lets you find a great number of precious, usable, worthy pieces from the past. You'll get to know the fundamental ideas on tools to encounter the market on approach.
Early American Industries Association – A highly informative resource to contain the American tools in terms of industrial production. You can trace the industries to use, prefer, or craft specific types for applications. And it can lead you to the exact manufacturer of an intended tool.
You have to stay up-to-date with the ever-changing antique market price all the time. And the resources can set the foundation of your understanding for successful trades.
Don't miss the YouTube videos to sharpen your skills on antique tools identification, pricing & use. You can start with arborstBlairGlenn, Wood by Wright .
Expert Tips for Successful Purchase
Going shopping in person requires additional care to invest in the right choice. And experts suggested the following points while shopping by yourself.
Explore the websites, shops, sales, auctions, etc. to know the available tools first. It's a must to narrow down the possibilities from the first step to saving your effort, time & money.
Make a complete list of your intended antique tools from the available options. Use all the relevant resources to confirm the identification marks along with production detail.
Get a book to contain the tools by model number, manufacturer name, physical specs & production year. Otherwise, prepare a simple paper note with the details by yourself.
Purchase a standard 12" carpenter's square to measure the tools before purchase. Exact dimension can confirm the prospective tool's authenticity without question right away.
Continue browsing the internet to know any ground-breaking news to affect the price. Keeping the latest market information always helps the traders to a significant extent.
Buying Genuine Antique Tools
The somewhat special context of antique tools comes with specialized websites. Let's take a look at the most dependable platforms to trade genuine tools.
Bob Kaune: The site integrates a user-friendly layout for comfortable navigation. It primarily sells different tool types in a wide price range. But it focuses on chisels, saws & planes with a good collection.
Falcon Wood: It's another site to trade different types of woodworking & other useful tools. Good variation adorns the collectibles for purchase. And it offers helpful support for the interested customers.
Martin J. Donnelly: One of the largest tool auction sites has to make the list. And the publication reveals the traded tools with details. Anyone interested in an auction should check the website at the first hand.
The Best Things: It's an online retail store to contains antiques, vintages & collectibles. Notably broad collection prevails for purchase. And the simplistic presentation makes it a great place for apprentices.
Also, there are many other websites available on antique tools of variable types. But limited collections may not suffice your requirements right away.
Final Words
Extensive number of tools make it pretty difficult to understand the points at once. But sorting the available options on your preference can shorten the process. And you'll get to utilize the detailed pricing guide to ensure trading success.