Have you recently discovered some antique objects hidden in your attic or under your bed? Would you like to determine if those old thingamabobs you have lying around your house can be converted into hard cash?
In this article, we have to include a guide to help you identify what kind of antique silver spoon is in your possession and how valuable it really is.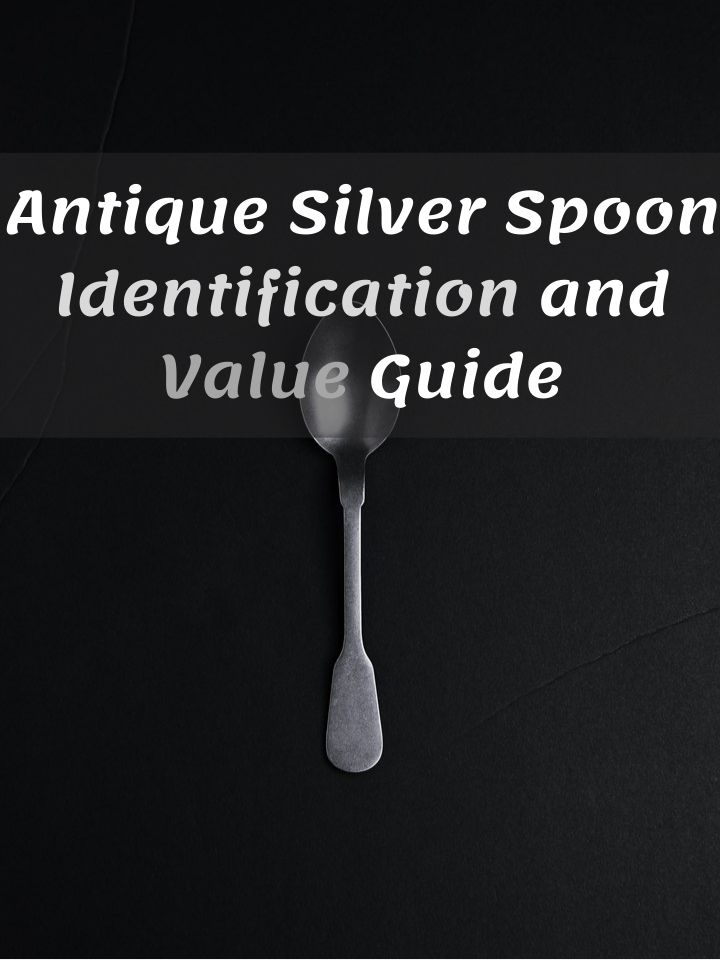 What is an Antique Silver Spoon?
Silverware, as a general rule, is a term used to refer to forks, knives and spoons popularly described as cutlery. It is usually referred to as silverware due to the fact that it is either made of silver, looks like silver or is even coated with silver.
Valuable antique silverware is either coated with real silver or made from it.
Antique Silverware Identification Guide
This is a silverware Identification Guide for you.
Silverware Hallmarks Identification Guide
Silverware Hallmarks Identification Guide
EP
EP stands for electro-plated
BP
BP means Britannia plate
EPNS
Nickel silver is a copper alloy with nickel and often zinc. The usual formulation is 60% copper, 20% nickel and 20% zinc.In the UK and in USA silverware using this alloy were marked EPNS (or E.P.N.S), adopting the initials of Electro Plated Nickel Silver.
EPBM
The Britannia Metal used in the UK and in the USA had 93% tin, 5% antimony and 2% copper and was marked EPBM (or E.P.B.M) for Electro Plated Britannia Metal.
Antique Silver Spoon Markings
Sterling silver flatware as well as silverplate is usually marked; the placing of the mark varies from item to item.
Spoons will usually have a hallmark on the reverse of the handle, often slightly below the bowl.
Forks usually have a silver hallmark close to the wider portion or shoulders.
Knives as well some serving items might have stamps on the collar or ferrule, surrounding the handle.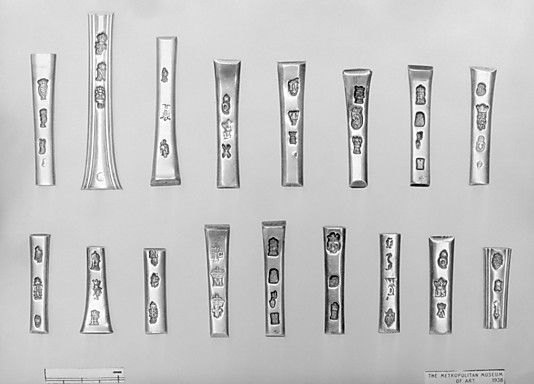 Antique Silverware Value
Silver is a precious and valuable metal which also has some worth as scrap. a few times, the inherent worth of the silver exceeds the value of the article itself. A lot of modern pieces may not have maintained their value however antiques of high quality will hopefully possess more value than their scrap metal price. The following are the steps involved in determining the value of your silverware.
Clean Your Silverware
Determining the value of your silverware begins with comprehending what the item of silverware in your possession really is. In order to do this, it's necessary for you to clean the item so you can easily observe any markings and notice the pattern.
Make sure you clean and polish your silverware carefully so that you will not damage the item and consequently lower its value.
Rub the object with white spirit to get rid of tarnish and dirt and if necessary, apply a mild abrasive cream. You can also make use of a silver cloth but remember to be gentle.
Avoid using silver polishes dips or even silver polishes because these contain chemicals which can seriously damage the surface. The really important thing is to do it gently and carefully.
Sterling Silver or Silverplate
Valuable Antique Silverware is of two categories: Sterling silver and Silver plate. These are really simple to identify.
Silverplated silverware is composed of a base metal which is thereafter covered with a silver coat. This coating of silver provides it with a gorgeous appearance; however, it costs a lot less than Sterling silver. When you carry Silverplate, it feels lighter for the size compared to Sterling silver.
It's very easy to identify Sterling silver because it has the word "Sterling" engraved somewhere on the piece. What this implies is that it is or .924 silver (I.e pure silver) with the addition of .075 copper.
All Sterling silver manufactured in the United States after 1850 has a stamp of "Sterling" or "925/1000" or ".925" on it.
If you have a hunch that the piece is really old, then it may not have this stamp. It won't be possible to tell if it is made of Sterling silver by yourself. The only way to know would be to take it to a professional who would run chemical test.
Is It Valuable?
Silverplate might be worth something substantial if the quality and design are top-notch.
Its value is based only on the look or aesthetics of the item. There simply won't be enough silver in it for it to be worth just for the silver.
Sterling silver would be worth a lot more due to the fact that the silver content in it has some value as scrap. Also, the design, age, design, and aesthetic of the silverware may imply that its value is far above the scrap value.
How Much are Antique Silver Spoons Worth?
Even though the price of silver spoons are subjective, the following would give you an idea.
A woman named Margaret Hobbs looked under her bed and found a box of silver objects. She took the pieces to a TV valuation show.
The objects had been placed there by Margaret's late husband. At the Antiques Roadshow, she was surprised to discover that these items were actually really valuable. Many of the pieces would later go on sale at Christie's in London and generate 78,717 pounds.
The price of Sterling silver souvenir spoons range from $5 to $2500. An overwhelming majority of spoons are sold for not more than $60 while an extremely high percentage go for not more than $30.
Only incredibly nice and beautiful items in top-notch condition will go for less than $50 while only a little percentage will be sold for higher than $100.
Spoons going for more that $300 are incredibly rare..
Silver Plated Spoons will often go from $1 to $15. Only a select few will go for more than $15.
Hallmarks, Manufacturer, and Pattern
When you're done cleaning the silverware, examine it for stamps and hallmarks. Make use of an online guide to inspect the hallmark to identify the pattern and manufacturer.
Armed with that information, you can begin to go about identifying the value of your piece.
Place the features into a Google search bar to locate similar pieces for sale. Conversely, look for a replacement site for the piece. You would find a lot of price guides published online, on sale.
Antique Silver Spoon Value
Antique tableware, especially spoons, has been a famous collectible for several decades. Spoons were usually used to commemorate a unique occasion like an anniversary or a baby's christening or birth.
A lot of popular tourist sites produced souvenir spoons which are extremely collectible nowadays.
Most of the time, antique spoons are not manufactured from stainless steel, but instead from other metals like pewter, silver or silver plate and usually possess hallmarks or other types of marks on them.
Spoons which are unmarked are hard to identify. But there are documented antique examples and comprehensive mark guides which are available both offline and online to assist you in estimating the value of a marked spoon.
Valuing an Antique Spoon
Ensure you use a digital camera to take detailed and clear pictures of the spoon.
Save the digital images on your personal computer and print out copies for your records.
Measure your spoon and write the figures down on a notepad. Look out for any unique design or writing features.
Make use of a magnifying glass to inspect any maker's marks or hallmarks on the reverse side of the spoon. Note these down in your book.
Also take note of any marks like serial numbers, pattern name, or country.
Compare the hallmarks you find with any hallmark guide you find. Take note of any indicators of the metal content of the spoon.
Jot down any information you discover in your book and add any other details like the country of origin or probable date of production.
Look through a souvenir spoon guide to compare the design and name of your souvenir spoon. A popular guide is SouvenirSpoons.com.
Jot down any relevant information in your book..
Go through online auction sites like eBay to check for a similar spoon with the same manufacturer or hallmark to have an idea of its possible value.
Locate an appraiser around you who specializes in antique spoons to discover the value of any spoons that are unmarked, or a spoon which you are unable to value by yourself.
Take all your notes and pictures along with you when you meet the expert to provide them with as much information as you can.
Sometimes, there is no other alternative apart from a professional appraisal. Have a local expert inspect any pieces you think are antique silverware.
Conclusion
Antique silver spoons are a really sought-after item at the moment. To make sure that you buy the right collectibles, you will need to be informed about their manufacturers and properties.
In thia article, we have done thorough research to give you all the information you will need to make the best decisions as a collector.