Last spring, I recalled working with my colleagues on a history project. We were tasked to research the Victorian and Edwardian eras, including the social, cultural, and musical backgrounds. Being the focal person of my project, I remember going deep into this history of which music formed an integral part.
Also, as an enthusiastic collector, I've been intrigued by art, decor, and woodwork since a young age. Thus, I comprehend the effort it takes to spot good antiques for your collection. You can find remarkable examples of craftsmanship on the market, but getting your hands on the perfect piece is daunting.
So, to make matters more manageable, I've written this guide to ensure you are well informed on antique sheet music cabinets and their identification. A value guide to help you assess how much your piece might be worth so that you don't sell yourself short!
Antique Sheet Music Cabinets – Brief History:
As the 19th century dawned, technology was surrounded by advancements and improvisations in various sectors. The industrial revolution was starting to pick up the pace. At the same time, people had just recently started moving out from the centuries-old traditions of misogyny and traditionalism.
With time, as technology replaced the central workforce, women found more time for entertainment that involved riddles, games, and music! This meant that women, who formed the main part of the workforce, had more time to pursue their interests and hobbies and less work they were forced to do.
Music at the time involved playing instruments such as the violin and piano, which were becoming increasingly popular. This led to increased demand for items one could use to store music sheets; thus, the sheet cabinets were born!
The sheet cabinets slowly became integral to well-equipped households where music was a fundamental interest. These cabinets provided safety and easy access to the sheets that were stored in them.
The earliest cabinets at the time were made of wood and featured many features I'll cover in this guide.
Antique Sheet Music Cabinet Identification:
Sheet music cabinets were manufactured in the 19th and 20th centuries in England, America, and Europe. These wooden vestiges quickly became a part of lively households that could afford them. Today, they're available in the market as rare antiques that are difficult to find.
If you're looking for classic sheet music cabinets, dropping by the garage sale next door or the antique store at the end of the street might not cut it out. This is because authentic sheet music cabinets are scarce and, more importantly, even harder to get your hands on.
Suppose you're one of the lucky few to come across a sheet cabinet somewhere; in that case, the only way you can ensure an excellent buy is if you're able to identify the piece.
Styles of the Cabinet:
The cabinets mainly came in two styles, the older Victorian and the Edwardian styles. The two kinds were highly sought after and were significantly different.
The Victorian-styled cabinet remained for the Victorian period, from 1837 to 1901, and featured classic designs and carvings on the body. Beautiful engravings were often found in inner spaces. They were a perfect reflection of the historical sensibility that everyone desired to have in their homes.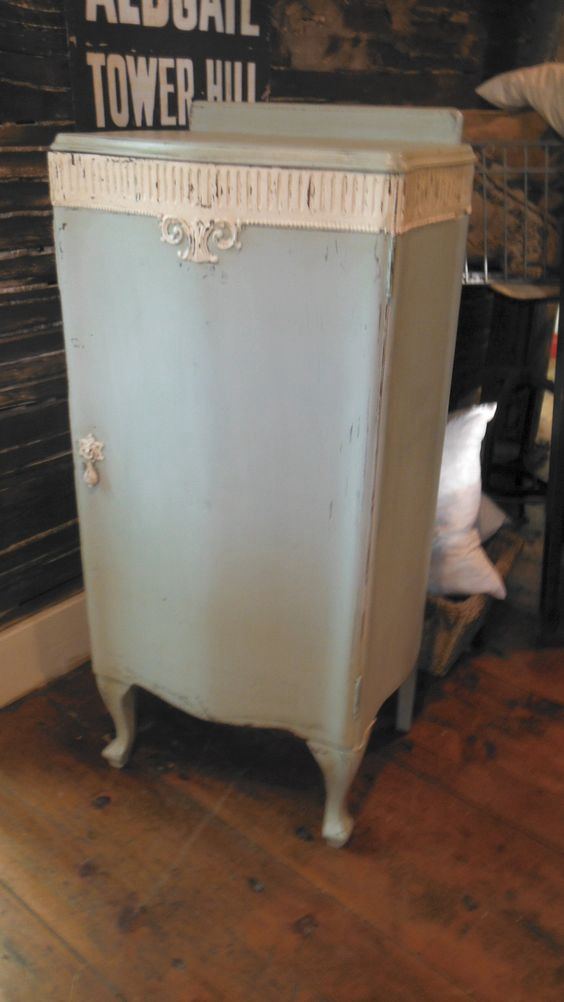 On the other hand, the Edwardian cabinets were present for the first decade of the 20th century. They featured a more straightforward design as compared to their counterparts. These sheet music cabinets focused more on usability and functionality and less on beauty, giving them an edge over Victorian cabinets.
Features of the Cabinet:
As the name suggests, sheet music cabinets were built solely for storage, and their design reflects that. These beautiful pieces of engineering came in various sizes and shapes, most featuring a standard 40 inches height coupled with 24 inches width.
The primary variation in design exists in the outlook of the cabinet, as some have engraved front doors while others support visible drawers.
Sheet music cabinets with visible front doors serve the purpose of keeping the contents inside the cabinet private. The doors may be pulled open, while some cabinets hold doors you can uniquely pull down. They may also have shelves and drawers hiding in the structure behind the front door.
Similarly, the other end of the spectrum holds sheet music cabinets with visible drawers. These cabinets have tremendous value and feature the classic design with a set of drawers that are visible down the front.
Once the basic structure of the cabinet is established, it is necessary to know that many cabinets feature a mix of several components. The tops of these cabinets are universally flat, while some models may have separate compartments displaying decorative items. The flat-topped examples of craftsmanship were interestingly made to feature the Victrola, the hugely popular music player of its time.
One must be aware of other features that may include adjustable shelves, intricate carvings, vertical slots, pull-out drawers, shelves, and enamel inlays. The best examples of furniture will have adjustable shelves with cross-banding edges and a fine kingwood inlay.
In short, almost all stand on four feet with tapering legs.
Materials:
The 19th and 20th centuries marked the peak of the sheet music cabinet industry. Manufacturing during this period was primarily limited to readily available organic materials. In this way, wood made its way to the raw material used. However, a variety of wood was used for this purpose, with Mahogany, Rosewood, and Walnut frequently used.
Manufacturers:
Back in the day, many names formed the sheet music cabinet manufacturers' list. Especially noteworthy of these were The Tindale Company, Herzog, and Larkin & Company. These were specialized brands that had their names rooted deep in the cabinet industry, and today, you can find a wide variety of cabinets on auction websites belonging to these names.
However, you must note that you might also come across sheet music cabinets that don't belong to prominent names. This is because, at the time, many skilled and individual artisans could create beautiful pieces that have lasted to this day with proper care and maintenance.
To check whether the piece you possess comes from a recognized brand or is an example of individual brilliance, you should look for markings on the body or inside the cabinet. Any logos and manufacturer marks present might be able to assist you in identifying and dating your antique sheet music cabinet.
Antique Sheet Music Cabinet Value Guide:
Once you've successfully identified your antique sheet music cabinet, assessing the value and drawing a price for it is a more significant challenge. Looking for the right piece and ensuring it has the original components can be extremely daunting. However, if you've researched well on the topic, you can confidently go in and look for that furniture.
So, to draw up a value for your music cabinet, you should consider several factors, including the following:
Design of the Cabinet:
The fundamental outlook of the cabinet plays an integral role in its value. For example, suppose a sheet music cabinet is made from the rarer Mahogany or Walnut wood. In that case, it'll be priced higher than the pieces manufactured using everyday materials. Similarly, designs that feature floral inlays, original beveled mirrors, and decorations for beautification are valued at a much higher level.
Overall, the design has a definitive role in driving the price of the cabinet.
Age of the Cabinet:
This is a factor applicable to all antiques. As common sense describes, the older an item is, the higher it will go for. Sheet music cabinets from the Victorian era are priced much higher than their counterparts produced fifty years later. The reason is that the older cabinets were produced in smaller quantities and made their way to the market in minimal numbers.
Condition of the Cabinet:
The condition of the sheet music cabinet is the most critical factor that influences the price the cabinet will fetch. Suppose the cabinet is in its original condition and has been maintained. In that case, it will have a much higher value than others that show signs of significant wear and tear.
It is essential to know that these pieces of furniture are pretty delicate, and slight signs of damage may affect the cabinet's functionality. Suppose you're considering buying a sheet music cabinet. In that case, you must thoroughly look for signs of wear and tear that could affect the price and functionality.
Similarly, if a cabinet has all its original components present and intact, it will be considered a unique and rare piece, attracting attention from enthusiasts and lovers.
Provenance Attached to the Cabinet:
The history behind the antique always has a significant role in deciding its overall value. This gives birth to the concept of provenance; the story the antique tells always attracts buyers and helps the owner rake in a lot of greenbacks.
In this case, a sheet music cabinet constructed in the early Victorian era and belonging to a famous pianist is significantly more sought after than a regular cabinet produced by the millions and has no history.
Cost of the Cabinet:
After assessing all the variables covered, you must wonder about your piece's value. Like all antique furniture, antique sheet music cabinets are expensive and bear a flag of wealth for their owners. Thus, it is imperative to know that antique sheet music cabinets can be valued at any price ranging from $1500 to $8000 or more. However, this value is mainly controversial and depends on the factors covered in this guide. After all, an antique only goes for as much as a buyer is willing to pay for it.
Unfortunately, due to the skyrocketing prices of these antiques, they attract limited attention from buyers, with serious cash dripping from their sleeves. So, unless you're highly passionate about making it a part of your collection or home decor, you should consider sitting this out.
Where to Buy and Sell Antique Sheet Music Cabinets:
Now that you've successfully identified and determined a value for the piece you have or one you're looking for, the following human thing to consider is the places you can find antique sheet music cabinets.
There are many sources you can consider buying or selling at, some of which include:
eBay:
eBay provides a comprehensive marketplace to get your hands on the perfect piece or one you can use to sell a family heirloom as you clear up the attic. The site has a separate platform for antiques that lists millions of pieces of various sorts for lovers and enthusiasts to acknowledge and buy.
Etsy:
Similar to eBay, Etsy is another online marketplace you can use to buy/sell antique sheet music cabinets. The website also features a separate platform for antiques that lists and provides a history of sales that you can use to compare your product.
1stDibs:
The platform is an online auction platform that provides users and members with chances to get their hands on pieces that mainly attract them. It is beneficial for antique sheet music cabinets, as the auction house recently sold a Victorian Mahogany music cabinet for $5,394. The site conducts online auctions and lists items from ambassadors worldwide, significantly increasing your chances of getting your hands on the piece of your dreams.
In short, 1stDibs is an excellent option if you're at a place where physical antique stores are not an option.
Live Auction Houses:
Similar to online auction platforms, auction houses are a great source you should consider visiting when thinking of buying antique sheet music cabinets. These places are well-reputed and house professionals who have spent their lives studying and analyzing the antiques you're looking for.
So, it might be your greatest bet to read up well, followed by putting your fate in the hands of someone who can guide you well accordingly.
Incorporation:
When you're finally done buying your perfect piece, the next question to arise is where you can utilize an antique sheet music cabinet. As the name holds, these cabinets form an excellent place for storing any item, not just limited to the drawing room or as a decoration piece.
There are several ways you can consider incorporating these cabinets into your household.
Bedroom:
A bedroom is a useful place you could use it, providing a safe haven for the essential items you frequently lose. Any sort of earrings, jewelry, rings, watches, and tie pins that are commonly lost can be safely stored and retrieved from these stylish drawers.
Office:
Similarly, the office is another place where you can frequently use an antique sheet music cabinet. Offices with a lot of paperwork require furniture that can help organize the clutter into meaningful stations. Thus, an antique sheet music cabinet is the perfect go-to. The drawers provide an extensive storage site for files, pens, papers, photographs, and office supplies. So, if you're short on ideas for your home office, one such cabinet might be precisely what you need.
Bathroom:
Funnily enough, these cabinets are also an excellent candidate for bathroom vanities. The intricate design and the size is exactly what fits the description of bathroom vanity. Similarly, the structure offers a lot of depth, which keeps the ugly pipes in your bathroom in check.
However, there are significant changes that you must address before you transform this remarkable piece of engineering into your bathroom partner, such as removing the shelves and the top either treated or released. Similarly, you should replace the top with marble, tiles, or any other impervious surface to protect the wood from significant damage. If this is impossible, you should immediately consider sealing the wood and wiping off any liquid.
Kitchen:
The kitchen is another excellent site where you can use an antique sheet music cabinet. The cabinet's structure provides a great storage site for recipes, spices, crockeries, and magazines.
Pianos:
Common sense for last, you can use an antique sheet music cabinet for what it was built for, storage for sheet music next to a piano!
As mentioned, there are many ways you can incorporate this remarkable piece of furniture into your home. Ultimately, wherever you put it, it will stand out and uplift your home's appearance!
Final Thoughts:
Sheet music cabinets form an integral part of history and represent a classic sense of historical sensibility.
Once you're well researched and read up on antique sheet music cabinets, it's time to go and look out for them. These cabinets are a remarkable and beautiful addition to any home. Suppose you have spare cash available and you're looking for furniture to upgrade your household or just a casual part of an office. In that case, they are the best investment you can throw your money in.
So, the next time you go bouncing around in an antique store looking for antiques that may attract interest or the next time you go dusting in the attic and can't decide what family heirlooms to sell, a sheet music cabinet is a piece you should keep looking out for!