Long, fascinating & evolving history comes with many antique knives for trading. Collecting antique knives is a popular hobby among collectors all over the world. But fixing the antique knives' values requires special dedication to ensure the precise benefit.
There are many interconnected factors at large to decide on the knife's market value. Popularity of the subject already overwhelmed the internet with explaining resources. And our experts have prepared a guide on the resource materials for exploration.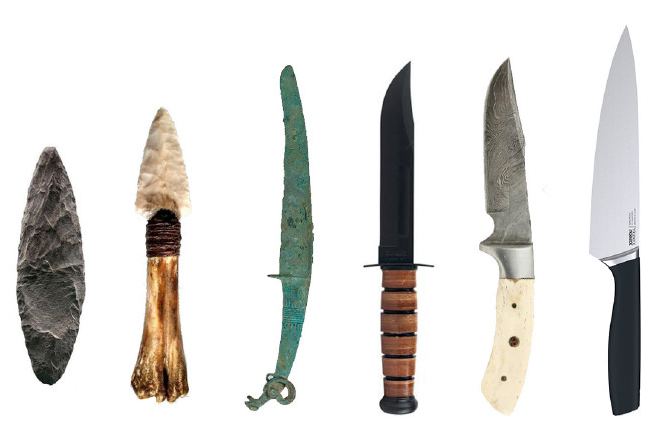 What are Antique Knives?
Knife is one of the earliest tools invented by humanity, dating back 2.5 million years. And it remains a quintessential item of any house or adventurer. It's incredibly difficult to describe the long timeline without skipping much info.
Early knives had wood, bone, or stone construction with minimalistic sharpness. And the shape was extremely random to support different purposes.
Manufacturing improvements replaced the classic materials with durable metals. The extent counts bronze, copper, ceramic, iron, steel & titanium.
Even the knife handles have a prolific history from ancient times. Surprisingly, the compulsory feature's history differs slightly from the knives.
The subject remains a hot topic among archaeologists as well as anthropologists. Therefore, you can find lots of content or articles online to study knife history. But consider Knife Crimes, Cool Material & The Knife Hub from a collector's perspective.
How to Identify Antique Knives?
You shouldn't expect to trade thousand years old knives in the antique market. The actual range of consideration remains confined to the 1600s/1700s – the 1900s. That's where you need to implement some actions to identify antique knives.
Market experts put additional emphasis on the following points while identifying a knife.
1. Imprinted Logo
Recent versions of the knives always feature an imprinted symbol or logo on the blade. It's almost impossible to find a blade without any distinctive recognition mark. You must study the markings to track the original manufacturer or any helpful info.
However, eventual or man-made damage can distort the mark to create uncertainty. You'll have to take the symbol to experts or initiate an online search for answers. Knife without a confirmed brand seems completely unlikely to make a good amount.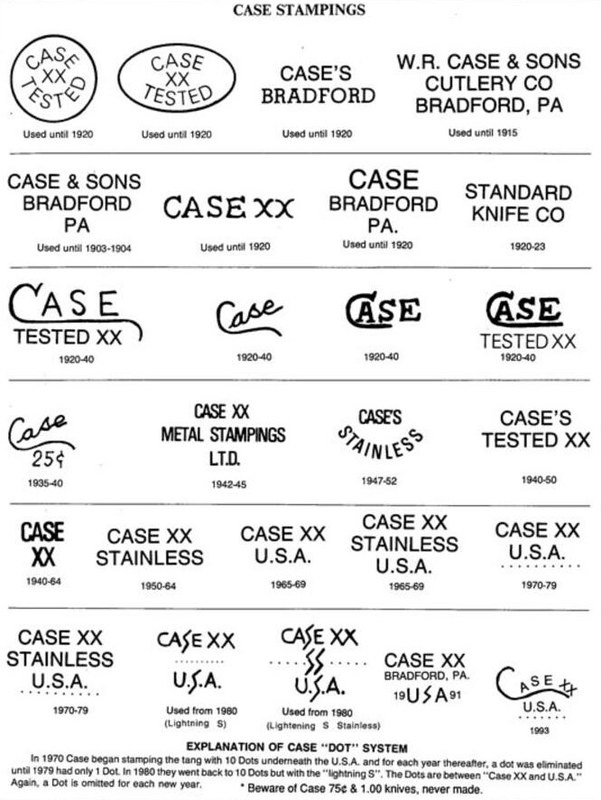 Checking the early manufacturers should help you determine the knife's identity. A great number of companies from the USA, Europe & Japan contributed to the industry. Of course, other distant parts held less-known manufactures in the timeline.
You can check the symbols, markings, or logos of reputable brands on All About Pocket Knives. also contains some recognized brands on kitchen knives. Keep an eye on All About Pocket Knives' discussion on obscure old brands.
2. Blade Construction
There are many different types of materials to shape the blade for practical application. And you can manage multiple copycats out of the same materials right away. However, it's the blade quality that defines the actual differences from early materials.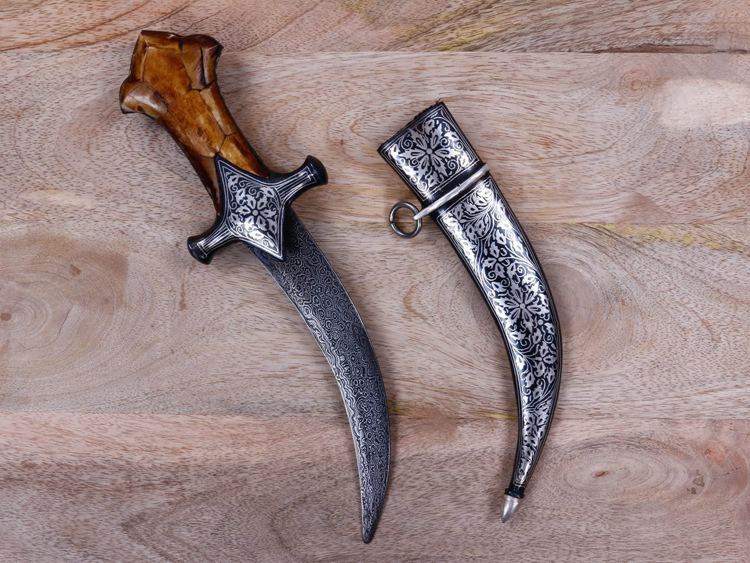 Lower manufacturing precision had to left some imperfections on the blade. Minimalistic retention of the knives' edge sharpness should get priority in terms of quality. You can even detect several aging or deteriorating signs on the material surface.
3. Handle Material
Majority of the antique knives integrated somewhat cheap wood for the handles. And poor handling, storage & maintenance should lead to eventual damage. Modern handles are incredibly smooth, comfortable & sticky from every aspect.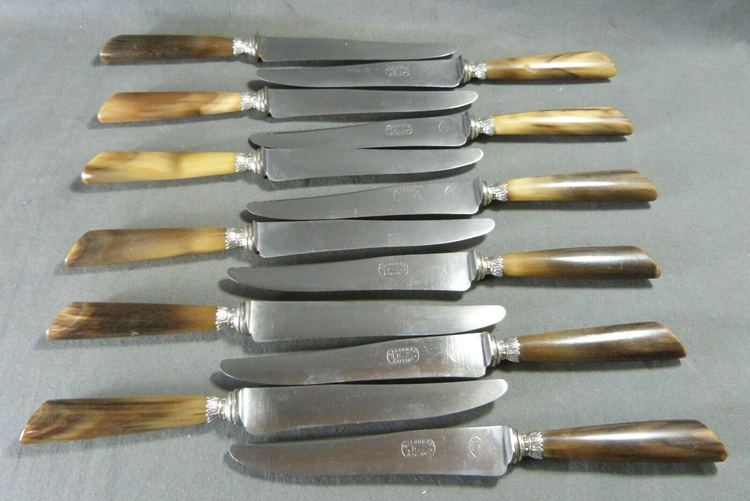 But early wooden handles had barely smooth or comfortable finishing from the outside. You should immediately feel a difference with a genuine antique on the hand. Likewise, there were either no or extremely minimal details for its décor or appeal.
4. Specified Category
Knives managed to become an inevitable part of modern systems from different contexts. You can't think of military training, restaurant meals, kitchen prepping without knives. And the distinctive requirements come with multiple types from the early centuries.
You must know the typology in order to confirm its authenticity from a manufacturer. Lots of brands produced special as well as regular types to satisfy/attract potential customers. Likewise, you should eliminate the extensive classification of modern-day knives.
However, you can consider the following categories as standards to conduct further digging.
Pocket Knife: It's a small-sized knife to feature a blade with/without a folding mechanism. Extremely lightweight design in a single blade arrangement fits into the pocket.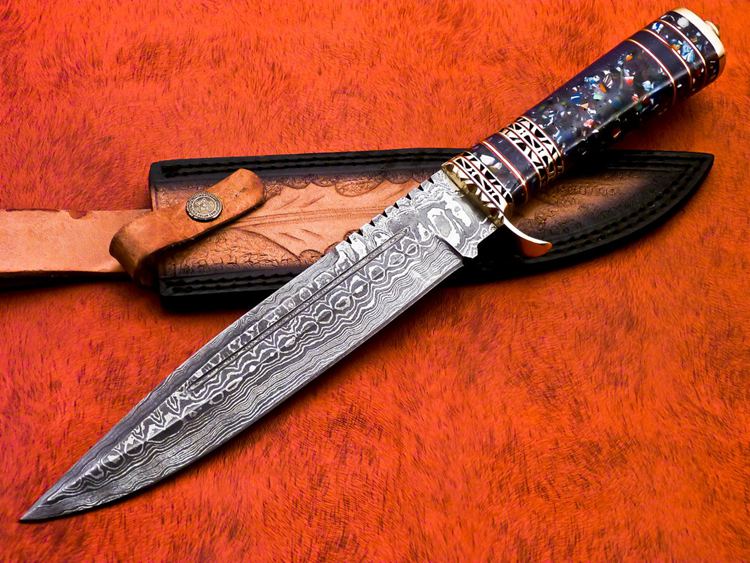 Kitchen Knife: The practical size can cover a wide range depending on the intended uses. It's explicitly designed for precise kitchen prepping as well as dish serving.
Military Knife: The knife comes with a special exterior to meet combat or battle perspective. Lots of military antique knives are available against its worldwide popularity.
Bowie Knife: Its name originated from a fearless knife user in the battleground. Collectors have recognized almost any large-sized, hunting knife as a bowie knife.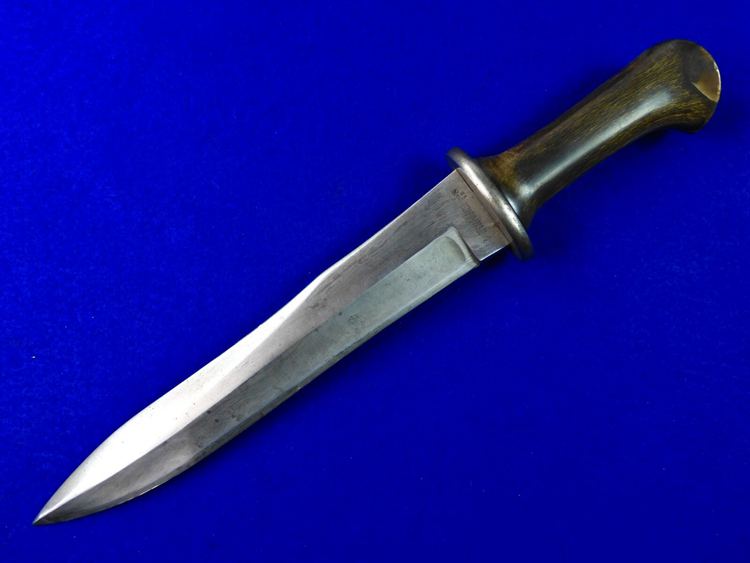 Fantasy Knife: The vintage category actually resembles fictional or fantasy-inspired designs. But no specific rule can confine the category in subtle stability or range.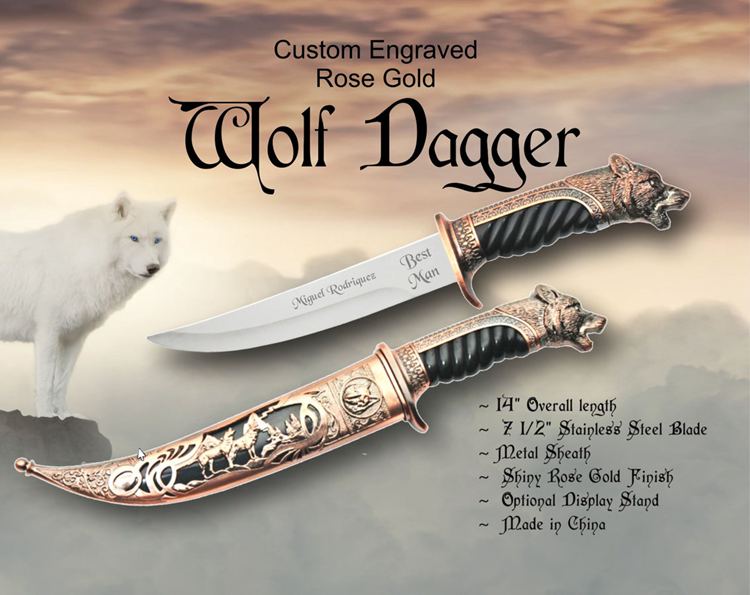 Switchblades: It's a wide, open, throwable blade to have complete differences from others. However, owning a switchblade often remains prohibited in many locations.
Gravity Knife: The exclusive design has somewhat similar to standard switchblades. But the blade remains fully embedded into the handle in a specific pattern.
Folding Knife: Large as well as small knives can simply get into the handle slot on folding. It's a great type for adventures, campers, hikers to enable the immediate application.
Antiques – Love to Know offers some excellent details on particular types. Meantime, Fact Expert accommodates several dependable resources on precise knife identification.
Exploring the resources can make further elaboration of the intended categories. You should keep looking into Pinterest & Arms to Armor to develop some ideas on variations.
How to Value Antique Knives?
Determining the exact market value of antique knives seems difficult for anyone. There are many involved factors in the process to give you trouble. But professionals to deal with valuations want you to focus on the following features first.
Manufacturer – Brand value can set the value high enough with well-known companies. You must pay attention to identifying the brand through the blade marks.
Production Year – Specifications on the knife age can relate particular specialty from the time. Older knives should value significantly more than its newer counterparts.
Blade Material – Steel or iron blades may impart lower tags as it's somewhat newer. Early versions of bronze, copper, or ceramic should make a fortune on the trade.
Blade Condition – The current condition counts extremely important for proper valuation. You can't expect any good amount from a heavily damaged knife blade.
Handle Quality – Good handle condition also counts as essential to retain a reasonable price. The material shouldn't get damaged enough to expose the joinery.
Overall Rarity – Scarcity always pushes the value without minimal limitation on quality. Unusual knives for a special purpose or less-known brand checks higher tags.
Extra Details – Decorative surface design on the blade can provide extra money on selling. But the design should appear genuine antique, not recent-time inclusion.
Size, Type, Shape – Collectors to prefer military knives can pay more for certain options. It's the same for other standard types with distinctive or special dimensions.
Market demand, customer potential & specific findings highly affect the current value of antiques. And it can lead you to waste or lose a considerable amount without notice.
Check the HobieonYouTube, Dr. Lori & Cutlery Lover videos on the proper valuation process. Staying up-to-date with the market is the only viable solution to the issue.
Don't forget to consider appointing an appraisal for your first-time evaluation. Your poor mistake should get corrected by professional services at some mere cost.
Resources to Use on Antique Knives
Joining an online knives club or forum remains the simplest way for identification & valuation. Many knife enthusiasts are involved in the forum to help you with the process.
YouTube remains another great source of researching antiques from different aspects. You may want to explore the collections from LeRoi Price along with Max & Me.
Many regular & specialized platforms are available for options. It includes- garage sale, flea market, estate sale, local antique shop, e-commerce site, and online auction.
Collections can enlighten your mind with approximate authenticity, valuation & classification. and there are many websites to offer antique knives sales & even purchase.
Explore the impressive collections at eBay, Etsy, Collectors Weekly & Collectors Firearms. Check the pricing at Antique Knives Price Guide & Smoky Mountain Knife Works.
Proper maintenance can retain value in terms of extensive or year-long applications. And YouTube features lots of impressive videos on restoration, care & maintenance.
Final Words
Rich history established early knives as surprisingly decorative collectibles within budget. You can manage lots of displayable stuff without pushing the financial capability. And the possessed antique knives should get you some extra money on sales.