Are you trying to determine the worth of antique Crystal glassware you picked up recently? Or, perhaps you own an absurd number of Crystal glasses that were passed down for generations in your family and you want to ascertain their value? Regardless of your reasons, if you want to establish the worth of Crystal glassware, you need to find out the manufacturer, its level of rarity among other factors.
Crystal glassware looks similar to regular glass but the difference lies in the fact that it's produced from lead and its higher quality than regular glass. Crystal glasses are also known as lead glasses.
Keep reading to familiarize yourself with the history of Crystal glassware and how to determine their worth by identifying various factors.
History Of Crystal Glassware
The history of Crystal glassware can be traced back to the 1700s when George Ravenscroft began his glassware company in London. During his creative process, he was able to understand that lead could remarkably improve glass' quality. Furthermore, since he was passionate about art, he added unique and rare patterns to the glassware.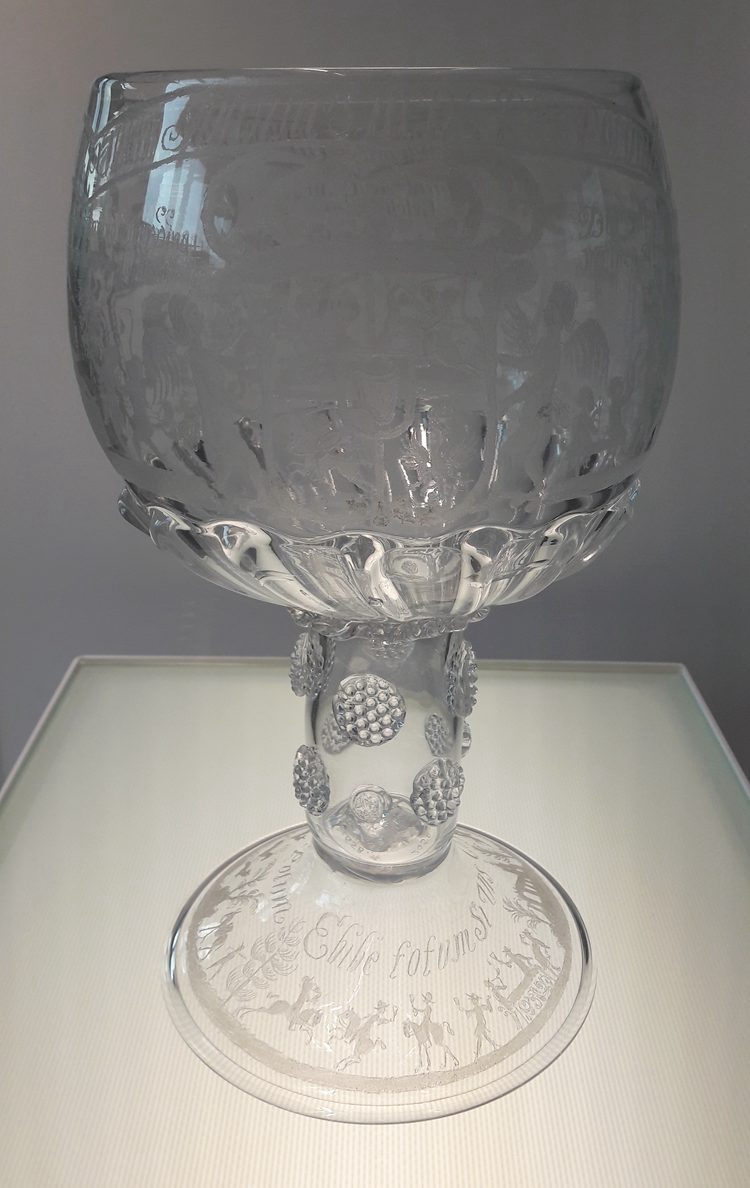 After his discovery, other companies in England started imitating and perfecting his invention, making Crystal glassware extremely popular among consumers at the time. Despite the success Crystal glassware brought to England's economy, the government saw the opportunity to increase the taxes of the companies that made Crystal glassware.
As a result of the heavy taxation, most British manufacturers moved to Ireland to escape paying overpriced taxes, and that's how Ireland became the headquarter of Crystal glassware. Some towns like Waterford were able to gain a lot from the glassware industry, especially since the precious Waterford glass factory was established there in the 18th century.
Regardless, after a while, the Irish authorities also saw the success in the industry as a chance to impose heavy taxes on the Crystal glassware manufacturers, which made multiple companies go out of business since they couldn't keep up. What's more? Various Crystal glassware companies didn't resume back to their operations after the Second World War.
This factor allowed other Crystal glassware manufacturers from different countries to grow their business exponentially. By the 19th century, countries such as Italy, France, and Sweden built strong reputations as one of the best Crystal glassware manufacturers in the world.
Brands such as Swarovski, Baccarat, and Orrefors began flourishing during this time. It's important to note that a variety of Crystal glassware comprises lead oxide. The highest percentage of Crystal glassware's color, hardness, sparkle, brilliance, and weight is 24.
This factor makes Crystal glassware with 24% highly sought after due to their rarity and the value they offer. Until today, collectors marvel at finding these types of Antique Crystal Glassware.
Well-known Antique Crystal Manufacturers
To determine the worth of your Crystal glassware, you need to know the manufacturer since some companies have their values placed above others. Here are some of the well-known Crystal Glassware manufacturers from the 18th century to the 19th century: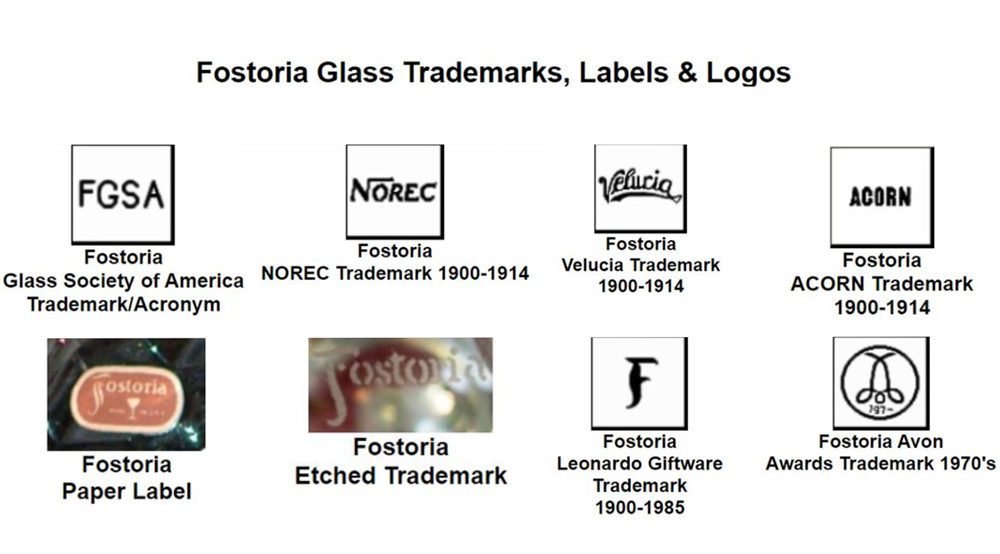 This company ran its business from 1887 to 1986. It's well known for making premium Crystal glassware. It was established in Fostoria, Ohio.
Baccarat (company)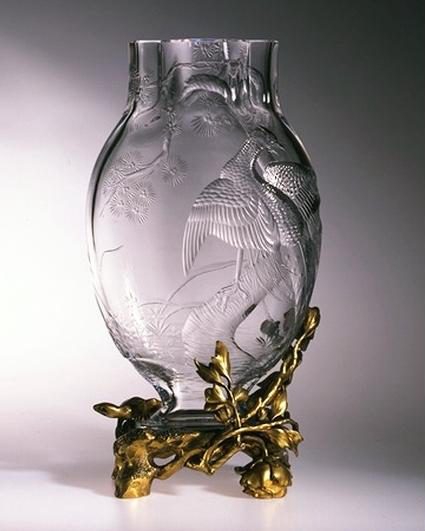 This is a famous French manufacturer that's still famous up to date! The company has made luxury glassware since 1764. Its marks consist of molded marks, etchings, and unique labels with the name 'baccarat' and France appearing around the circle of these glasses. You can check the etched pattern using a magnifying glass.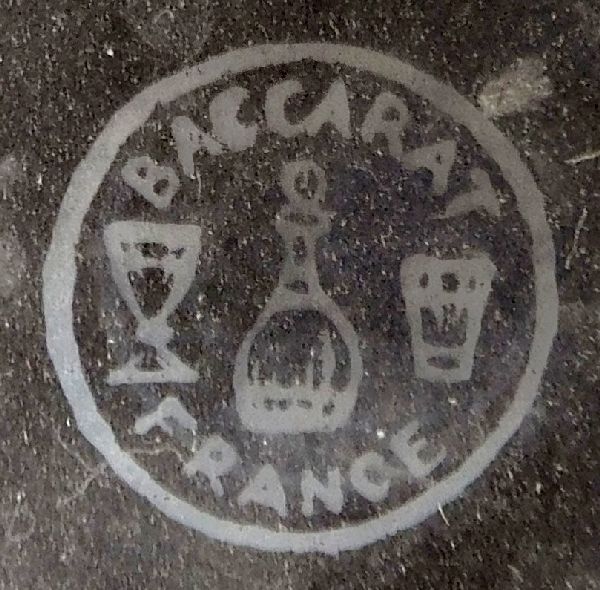 Waterford Crystal
This company pioneered making Crystal glassware in 1783. To identify this brand's etched marks labels. Check the images below.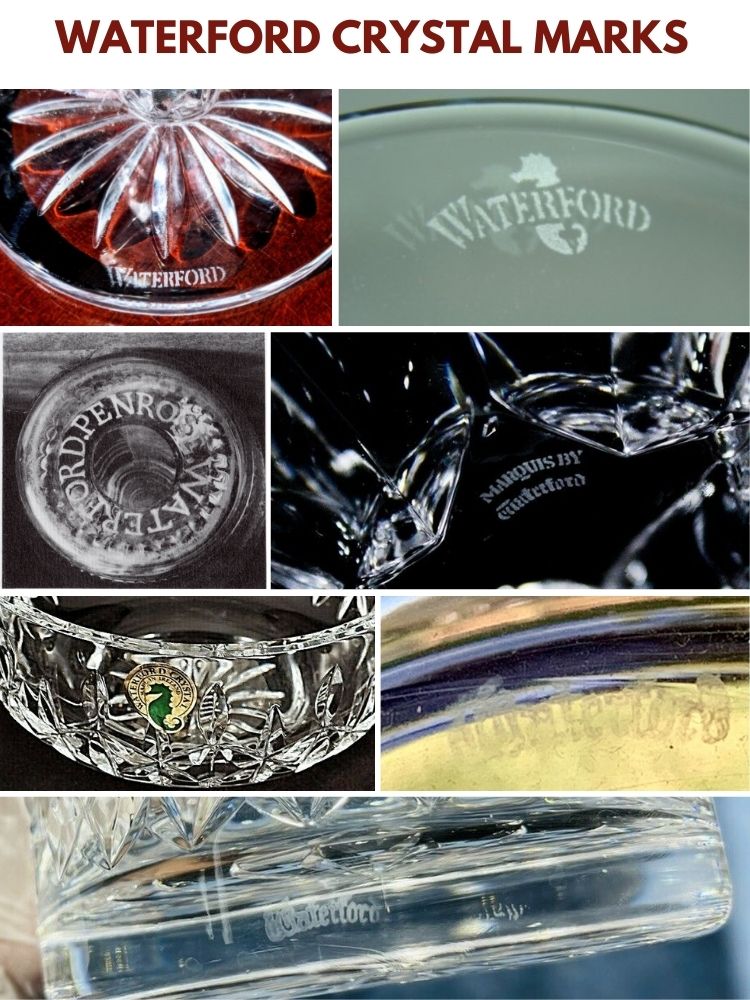 Gorham Manufacturing Company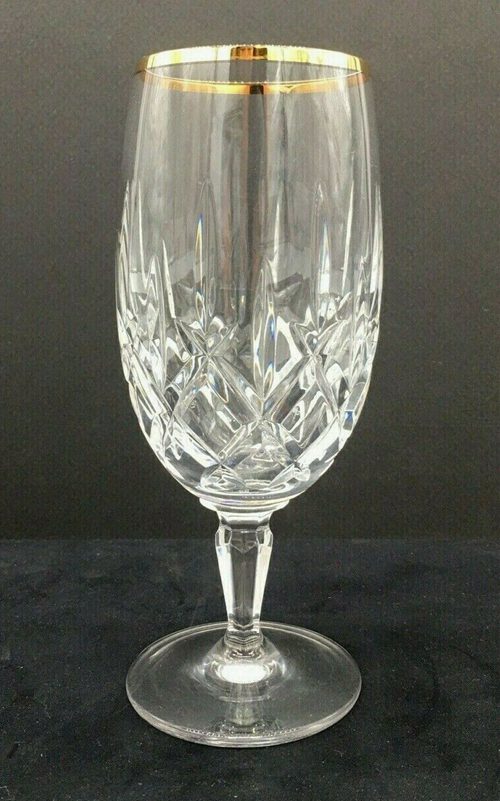 This company was established in Rhode Island. It began as a silverware company but later produced Crystal glassware in 1831.
Lenox (company)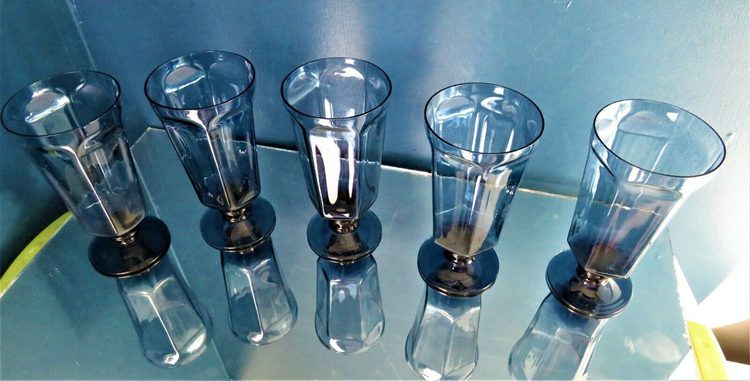 The company began in 1889, and it mainly produces colorful Crystal glassware printed with unique labels and marks.
Heisey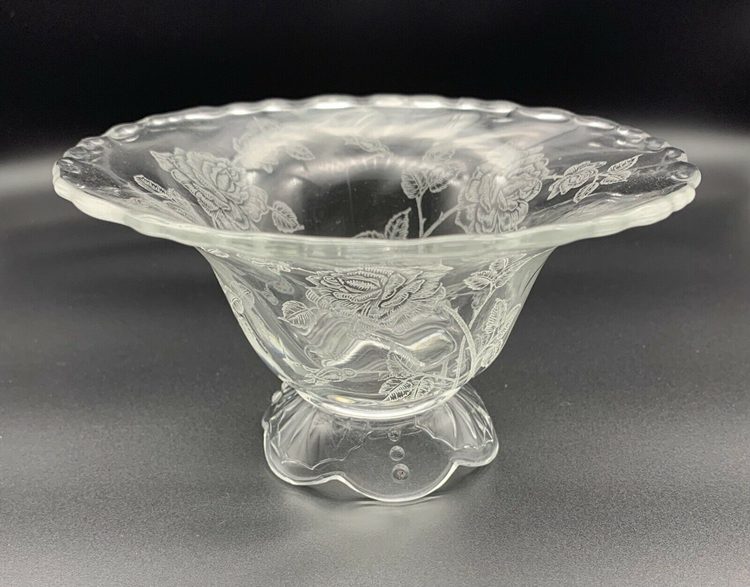 This company was pioneered in the 1890s, and they halted their services in the 1950s, making their Crystal glassware rare to find. One of their most notable symbols was an 'H' mark.
How To Identify your Antique Crystal Glassware
Identifying your antique crystal glassware is crucial in determining its worth. Here are a few ways to know the marks of this prominent glassware:
Crystal Glassware Manufacturer Marks
A wide array of Crystal glassware has markings. You can use a magnifying glass or hold the mirror up to sport the type of mark to identify it.
You can spot the mark on the bottom of the bowl or the center or rim of the foot or stem of the glass.
The mark might be a logo, coded numbers, letters, a word, or an initial.
While some marks are etched on the glass, others are molded.
If the mark isn't visible, you can simply place a piece of paper on top of the glass and rub it using a pencil. This will allow you to read it.
You can identify the marks of manufacturers on inkspot antiques or the great glass.
How To identify Crystal Glassware Patterns
If you still can't determine the manufacturer—don't fret since you can also identify Crystal glassware patterns to know if your heirloom is valuable. Most manufacturers utilized unique patterns since making Crystal glassware was also recognized as a form of art.
If you can identify the patterns of your Crystal glassware, you will be able to trace it back to the manufacturer.
Pattern names could be etched on the Crystal glassware.
You can also take note of the design of the pattern.
Since we can use the internet to access all sorts of information, you can definitely find pictures of crystal glassware that look similar to yours on Pinterest or Google.
You can utilize free identification services such as replacements.
How To Know Whether Your Glassware is Made of Lead or simply Glass
As much as spotting markings is a crucial step, if your glassware isn't made of lead, it's not crystal glassware. Regardless, how can you determine whether it's Crystal Stemware or not? Keep reading to know more!
Hold the glass near a source of light; crystal stemware typically refracts light and creates a prism. You will be able to spot rainbows. On the other hand, glass stemware doesn't do this.
Crystal glassware is heavier than glass stemware. However, you need to know the rims of Crystal glassware are thinner.
Once you tap the glasses, the crystal glassware will produce a pinging noise, but the glass stemware will thunk.
To identify a bohemian crystal glass, you'll notice that it's primarily colored or enameled. To know whether it's crystal, you can check if it has an untreated cut in the piece.
The Value Of An Antique Crystal Glassware
Antique Crystal glassware can be dated back to the beginning of the previous century. There are numerous Crystal glassware companies all over the US and Europe. The most unique pieces range from $1000 to $4000.
The most sought-after crystal glassware is from Waterford since it was the first company to produce Crystal glassware. Furthermore, their prism-shaped stems and sparkling patterns are also famous among collectors. They range from $1000 to $4000.
Baccarat antique crystal glassware is also precious. Some of the most straightforward designs from this company could cost up to $3500.
Swarovski also has some of the most wanted antique crystal glassware.
Where To Purchase Antique Crystal Glassware
There are various places where you can find real antique crystal glassware to invest in. These are:
Local antique store
Thrift stores
eBay
Etsy
OfferUp
Ruby Lane
Craigslist
eBid
Conclusion
Investing in crystal glassware is a slice of heaven for collectors, but before deciding whether to purchase or not, determine the worth of the crystal glassware.
We hope that our tips will assist you as you determine the value of antique crystal glassware. If you have more questions, reach out to us, and we'll be happy to assist you as much as we can.