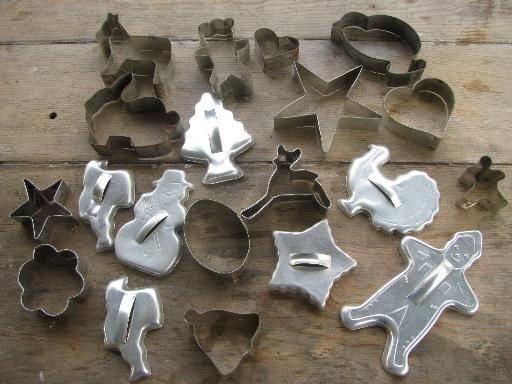 Somewhere in a drawer, you must have a set of your granny's old cookie cutters catching dust. They may not seem as if they would be worth much, but you'll be surprised to know how much these items can go for in the world of antiques.
Cookie cutters aren't something that just popped up in the world recently. They've been around for centuries with a rich history. Whether you're looking for a vintage item to spice up your kitchenware collection or you need to get the price bracket for antique cookie cutters, you're in the right place.
In this guide, we'll be shedding light on the history of cookie cutters and exactly how much they are worth in today's world. After all, what makes these antiques so unique? Is it the material? The design? Or both? We know you need answers, so let's get down to business without further ado.
What Are Cookie Cutters?
Cookie cutters have been around for a while and are essentially used in baking to make molds. The primary appeal has been their use to create exciting shapes.
In today's world, we can find thousands of cookie cutters with different designs and sizes. Their use has been mainly for gingerbread, cookie dough, and any food item one could bake.
Why Are Vintage Cookie Cutters Worth So Much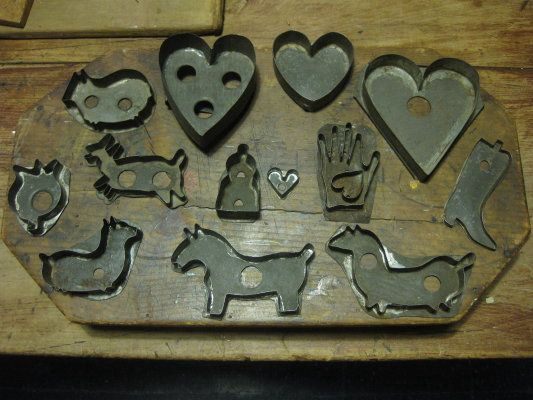 There is a dark history attached to cookie cutters. Although they've been around since baking itself, cookie cutters weren't exactly expensive in the early days. It was only in the 1980s that their prices started to escalate. Antique dealers suddenly increased their prices and started to charge more. This short-lived inflation boosted their prices by a margin.
A cookie-cutter worth 25 cents was suddenly being sold for as much as $30. This was more apparent for the ones on the rarer end of the spectrum which had a price hike of as much as $200 in only days.
However, that alone is not the reason for their high prices. Like other vintage items, they've naturally increased their prices. They came in different shapes and sizes, with some references to pop culture phenomena such as "Tom and Jerry," which only made them appeal more to antique collectors.
Additionally, cookie collectors have a rich history that dates back to Egyptian times. So if you're lucky to find an item from that era, it is bound to have an expensive price tag, simply due to its age.
History of Cookie Cutters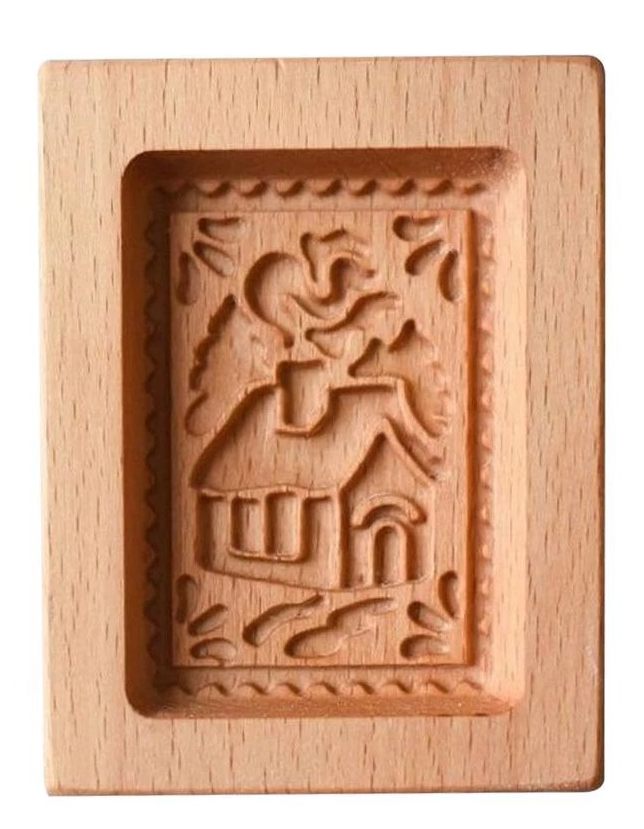 Cookie cutters have been around for ages. You can find these items from as far back as Egyptian times. However, the modern-day types made from metals were first introduced in the early 1400s.
Bakers and homeowners who fancied having them primarily used them for cutting gingerbread. By the late 1600s, tinsmiths started experimenting with shapes. These tinsmiths introduced many of them, ranging from simple circles to more complex ones like hearts and animals. As technology advanced, these only became more detailed and varied.
One of the prominent companies to make these back then was Pennsylvania Dutch. In the 20th century, cookie collectors had a new identity, with some having handles and back plates.
It was also during this time that the cookie collectors started being made of aluminum.
Because aluminum is lightweight and durable, both quickly appealed to the public. After WW2, plastic proudly replaced it and became a household item.
What Were Vintage Cookie Cutters Made of?
In the 1400s, the primary material used for cookie cutters was tin. As time progressed, different materials replaced it through the ages.
The main one to stick around, however, was aluminum. This was mainly because of its durability, low cost, and resistance to erosion and rust.
In the 1950s, when plastic became popular, it quickly became the most popular product to opt for homeowners.
However, today, if we reflect on history, we can also find cookie cutters dating back centuries that were made from brass, iron, and even wood.
Cookie Cutters Identification
Types of Cookie Cutters
You would be surprised to know about the different variations of cookie cutters. They range from companies to materials and even shapes.
Flat-Back Cookie Cutter
One of the most popular designs to have surfaced in the market of cookie cutters includes the Flat-Back cookie cutter.
As you can tell from their name, Flat-Back cookie cutters are used for cutting molds on a flat surface. They've been around since the early 19th century with a lot of variations at hand. Some had handles while others had knobs. All in all, they've been an important part of a baker's world.
Cookie Mold
Cookie molds are the less-known kind today but have been around for much longer. Antique collectors have found cookie molds from as far back as the 1500s. These were mainly popular due to festive seasons such as Christmas.
Unlike a Flat-Back cookie cutter, these were used to make impressions of a design. Their functionality allowed them to have complex structures with intricate details.
The materials vary, but wood was commonly used since it could be engraved. Since these were handmade, they are relatively more expensive in the world of antiques.
Open-Back Cookie Cutter
An open-back cookie cutter reflects the modern-day definition of these types. They are similar to Flat-Back, except they are hollow on both sides. These cookie cutters can be found in every household these days and have a lot of variations.
You can find them in the shapes of animals, simple objects, and such. Their main appeal is durability and ease of use. You can find them mainly in aluminum and plastic.
Popular Cookie Collector Manufacturers
In all kitchenware, a handful of brands and manufacturers whose logo alone makes a product worth a lot. This is mainly because of the rich history and goodwill the brand has developed through the years.
In the case of cookie collectors, it is pretty similar. Over the years, some of the most notable cookie-cutter brands include Pennsylvania Dutch, A.Kreamer Co, Mason, Hillson, and Chiltern Houseware.
The Different Shapes of Cookie Cutters
Cookie cutters come in different shapes, sizes, and colors. All of these aspects make them more unique, and the price varies as much by the quality.
Some of the most popular designs over the centuries include simple shapes such as squares and circles.
However, cookie cutters have often been associated with pop culture. For instance, many cartoons, such as "Tom and Jerry" and "Micky Mouse," have also been used as shapes.
Another facet of the world of cookie cutters is related to children's toys. Although just as sturdy, they have been used for play dough and clay. Many manufacturers have considered children an essential target in their marketing over the decades.
Antique Cookie Cutters Buying & Value Guide
If you're looking to collect antique cookie collectors, then there are a few places to start your quest from. We will go over the main ones.
In essence, you can find cookie cutters from flea shops, to even Facebook groups. We will go over the main ones.
Online Marketplaces
The Internet is an excellent resource for finding old cookie cutters, vintage cookie sets, and other kitchenware products. Some sites are dedicated to selling old cookie cutters, including eBay, Etsy, Craigslist, Pinterest, Instagram, etc. You'll find many cookie-cutter sets, some of which may be hard to find even if you're willing to spend money.
eBay
This is probably the best place to start looking for cookie-cutter sets. Not only does eBay have hundreds of thousands of listings for everything under the sun, but they also allow users to sell things directly via their website.
Sellers can create a listing for anything they want, add photos (if applicable), and set whatever price they want. When buyers purchase items, it's simple to leave feedback on the seller's account; if unsatisfied, they don't pay for the article, and eBay returns both parties' funds.
Etsy
If you'd rather shop locally than online, Etsy is a great alternative. Many people use Etsy as a way to sell handmade goods. If you're going to be buying cookie-cutter sets, then Etsy is the way to go.
Craigslist
This site offers local classified advertising for services and items located in cities throughout the United States. While it doesn't necessarily provide the user with a full description of what the product is and how much it cost, the ads do state whether the item is brand new or used.
If you know exactly what type of cookie cutter set you're looking for, this could be a good option.
If you're lucky, then you could potentially find a solid deal with a whole set.
Pinterest
Pinterest is a social networking site that allows users to save images related to interests and hobbies. Many people use Pinterest to share ideas and inspiration for DIY projects, recipes, clothing, and home decor.
Searching for cookie-cutter sets on Pinterest isn't always easy since there aren't any specific categories. However, if you look at popular pins from others who may have pinned this before, you should be able to get the gist of what you're looking for.
Instagram
This photo-sharing app is similar to Facebook because you can follow friends, family members, celebrities, and brands. Users can post pictures and videos within their accounts or those of business owners.
Although you won't find any cookie-cutter sets posted explicitly on Instagram, you can still search by keyword. This gives you access to businesses and individuals posting about their collections or using them on their food creations.
Local Antique Shops
Antique shops are a great place to go if you're looking for a specific piece. You may even be able to acquire a vintage item for less than retail!
Small Businesses
Small businesses are often willing to work with customers directly. Ask around at local consignment stores, thrift stores, flea markets, and garage sales.
Auction Houses
Auction houses are a great way to sell and buy antiques. Depending on the niche, you can find entire collections and sets of cookie cutters and other kitchenware. These can often be worth a lot is sold in a group.
There are different types of auctions, such as English-styled and Dutch-styled, so we would suggest you do your research beforehand.
Factors That Affect the Value of Antique Cookie Cutters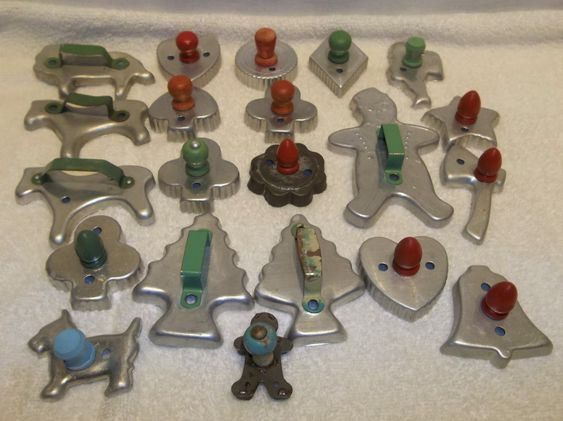 If you're looking to flip cookie cutters or simply become a collector, then it is wise to know exactly what factors affect their value.
Condition
Like most antiques, the condition matters a lot. If you are lucky enough to find a vintage cookie cutter, then the primary thing to determine its value will be the condition. The price will be negatively affected if the situation is not that good.
However, this also does not mean that a cookie-cutter that looks new is the way to go. Most antique dealers check to see if the item is actually by judging its condition. It shouldn't affect the price too much if it doesn't rust or crack.
To give you an idea, a cookie cutter in good condition can vary as much as $60 from one in older condition.
Age
Condition and Age go hand in hand, but for an antique, the older it is, the better. If you're lucky enough to find older cookie cutters from as far back as the 1600s, then they will be relatively worth much more than a newer one.
For instance, a cookie cutter from the 1700s can go for as much as $120 compared to one from the 1950s, which would be around $20.
Material
Cookie cutter material affects its value. Cookie cutters made out of stainless steel are always valuable. Other materials such as wood, brass, and iron will be worth a bit less.
This is also true since the material determines how long it will last. If you're dealing with an iron cookie cutter, it will likely catch rust. As a result, it can have an impact on the selling price.
Shape
The shape of a cookie cutter is where the prices differ. More simple ones will generally be worth less, while those with more details will have a higher price.
This makes cookie molds much more valuable than flat-backs simply because of their work and effort. If you find a cookie cutter with an animal design, it will likely be worth more than a simple shape such as a circle or square.
Rarity
When antiquing, the primary means of getting a good deal stems from its rarity. If you have a cookie cutter that was made in a limited quantity or does not have any other copies around, then you are likely to get a good price for it.
Type
There are different types of cookie cutters, and depending on the type, the prices vary significantly. In this guide, we talked about the three main types: Flat-Back, Cookie Mold, and Open-Back.
Generally, Open-Back will be worth the least, and Cookie Molds will be worth the highest. However, the type is also affected by the shape.
In other words, a detailed Flat-Back could be worth more than a simple Cookie Mold. The actual price of the cookie-cutter, however, isn't solely affected by its type. For example, a Cookie Mold might actually end up selling for a higher price than an Open-Back if it's in a better condition.
Provenance
Provenance is the history of ownership of antique cookie cutters. Provenance refers to where an object was initially purchased, how old it is, and who owns it currently. Cookie cutters that came from auctions or estate sales have higher provenance than cookie cutters bought at antique stores.
Therefore, if you're considering flipping antiques of any kind, doing a background check on their history is a good idea. If it was used by a celebrity or someone famous in history, you could be sitting on a gold mine.
Final Thoughts
Cookie cutters have been around for centuries and continue to grow in price as time progresses. They have a rich history, depending on their quality, type, and other facets.
In this guide, we talked about the historical standings of popular kitchenware and how it has evolved over the centuries. We also reflected on different types of cookie cutters, the way to identify them, and exactly which factors make them worth more.
In essence, a cookie-cutter collection can be a fun hobby; if you're serious about making profits, that is also possible. Flipping antiques, in general, can be a fruitful business, and if you're able to get your hands on items dating back centuries, that could very well be a goldmine.
However, it's important to know the signs of a good, antique cookie-cutter before you start investing in the piece. Additionally, you need to be aware of all possible buying and value options for any pieces you might encounter. Focusing upon both these points is essential for you to accurately determine the antiques actual value.
That brings us to the end of this guide. Thank you for reading.