Antique collectible dolls, like other collectibles, have a special place in the hearts of collectors because they bring back an era with all of its peculiarities and uniqueness.
Collectible dolls are one of the most popular and well-known items among collectors, and both traditional and modern brands continue to produce fantastic pieces. Collectible dolls have been made from various materials, each with its history and story.
No matter how many collectible dolls are created, there is always something about antiques that draws you into an entirely new world. This is likely why collectors find them so intriguing. Now, we will explore a complete list of antique collectible dolls in this article.
Antique Collectible Dolls
Dolls are usually a depiction of a human-like entity used as playmates for children, symbols in ritualistic practices, or for collecting. In line with other collectibles, there are three categories of collectible dolls. They are antique, vintage, and modern dolls.
Antique Dolls
Items older than 100 years fall into the antique category, typically referring to items manufactured before the 1920s. However, Ruby Lane, an antique emporium, suggested that items be at least eighty years old to be considered antique.
Archaeological evidence indicates that antique dolls have existed since prehistoric times, making them the oldest toys ever discovered by humans.
Ancient Egyptian wooden paddle dolls, Roman ivory statues, Native American wooden dolls, and African clay dolls are just a few examples.
Before the Early 19th Century
Germany had records of clay dolls dating back to the 13th century before the introduction of wooden dolls in the 15th century. The production of dolls with intricate designs for the Nativity scene display began in Italy in the 15th century.
The 16th century saw the invention of Pandora dolls or fashion dolls dressed in the latest trends.
These dolls, originally from France, were frequently transported all over Europe so that fashionable women could keep up with the latest styles. This happened before magazines even came into existence.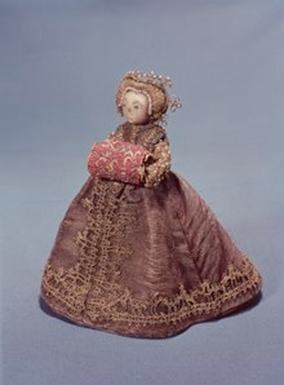 In Germany and the Netherlands, simple and inexpensive peg dolls were manufactured for the less privileged children of Europe in the 16th century. Other materials began to be used with the dominant doll material of the time, wood, between the 18th and 19th centuries.
The 19th Century
The dolls of the 19th century had porcelain heads and bodies made of wood, fabric, composite material, or leather. From 1840 to 1890, China dolls with glazed white porcelain heads and cloth or leather bodies were mass-produced in Germany.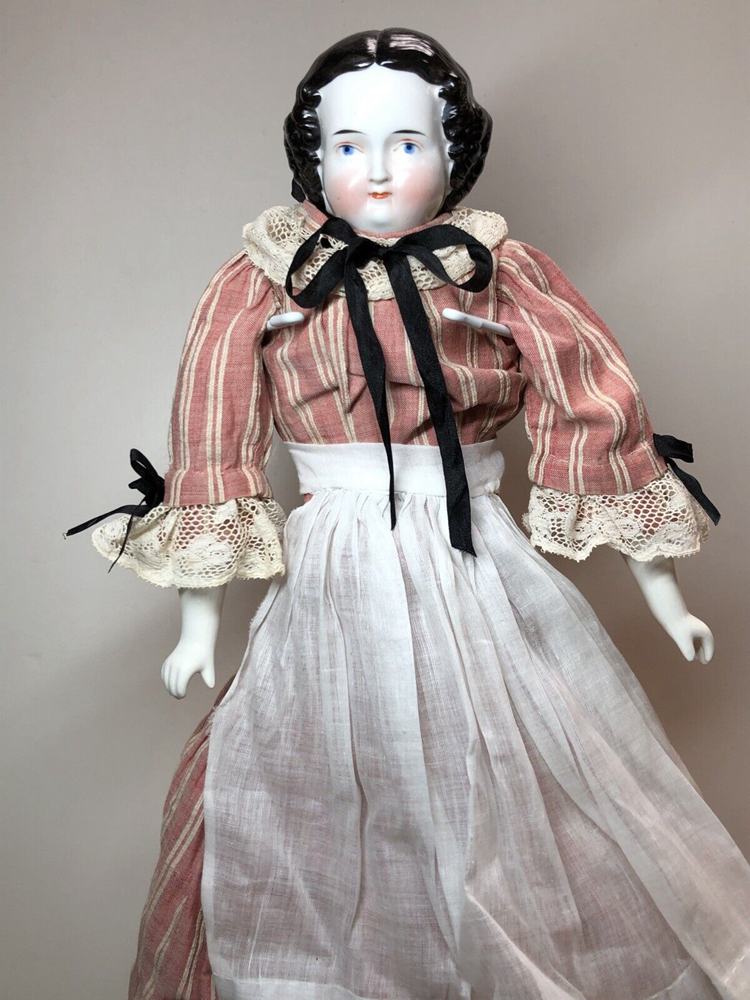 Germany also predominantly produced Parian dolls from 1860 to 1880. Because of their porcelain heads and drawn and painted hair, these dolls are similar to the China Dolls, but they were not glazed before firing and have a matte finish.
The bisque was another type of porcelain that was unglazed but had a lifelike matte finish. Bisque dolls were popular in France and Germany from the 1860s to the 1900s. They were originally designed as children's toys but now primarily serve the collector's market.
The first celebrity dolls were ballerina paper dolls made in the nineteenth century. Paper dolls are made from paper and clothing attached with folding tabs.
In 1890, the first set of Russian Matryoshka dolls was painted, a set of wooden dolls of decreasing size stacked inside the largest one. During this transitional period, the brown glass eyes of dolls were replaced with blue ones, inspired by Queen Victoria.
The Early 20th Century
The development of plastics and polymers in the 20th century allowed for the production of cheaper, easy to manufacture, and more durable dolls. Teddy Bear production began between 1902 and 1903.
In 1920, baby dolls were produced with composition and had a cloth body, and by 1923, Mama dolls accounted for 80% of all dolls sold in the United States. Another star of the early 20th century was the Kewpie doll.
The Shirley Temple Doll, one of the most popular celebrity dolls ever created, debuted in the 1930s. Madame Alexander subsequently created the first collectible doll.
A Complete List of Antique Collectible Doll Brands
Antique dolls have a long and illustrious history that dates back centuries. However, some amazing doll brands have become quite popular in the collector's market because of their unique dolls.
1. Kestner, 1805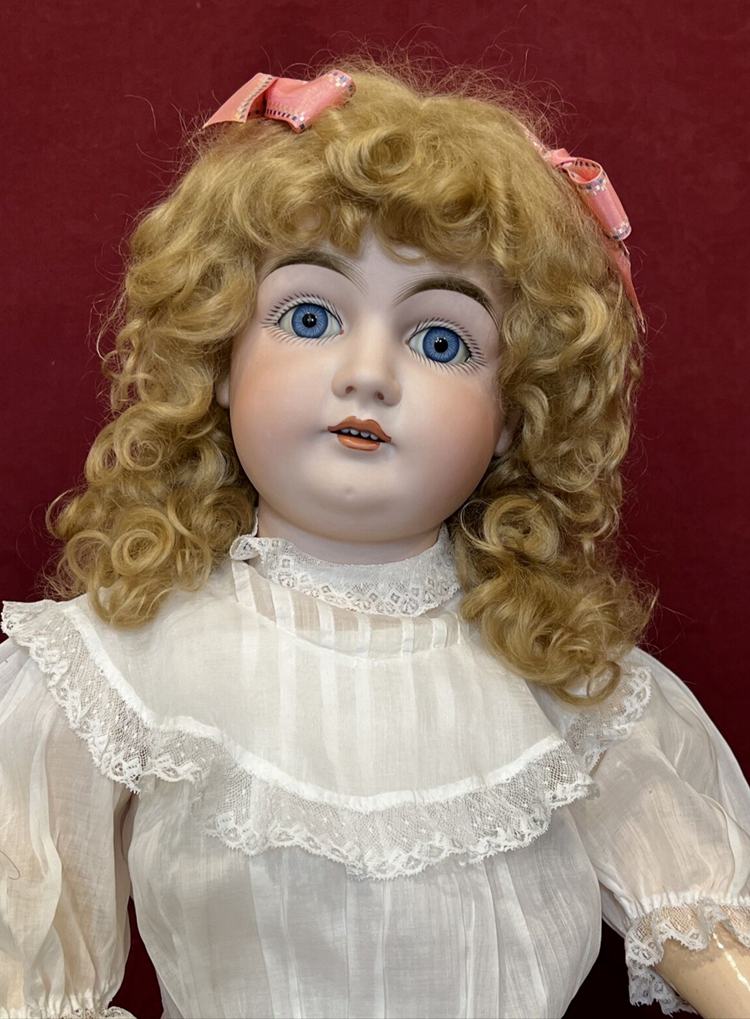 The J.D. Kestner Doll Company began by making paper mache and wood dolls. Dolls made were later known as China dolls, as seen in many German companies.
However, the doll type it is most famous for is the German dolly-face bisque dolls of the late 17th century to the early 18th century.
Because of the vast number and variety of dolls made by Kestner, collectors have trouble deciding on the "type" of dolls they made. Unlike others, the company produced both the doll's head and body. Their Bisque dolls are well-known for their quality and modeling.
A used antique Kestner bisque doll with its original marked Excelsior body sold on eBay for $500.
2. Simon & Halbig 1839
S & H made bisque doll heads with a bit of color on the face and sold them to other companies. They started making dolls in their porcelain factories in 1869.
They formed a partnership with Kammer & Reinhardt in 1902 and were later purchased by them in 1920. On eBay, an antique bisque/ball-jointed Sleepy Eye Girl Doll sells for $399.
3. Jumeau 1840
Jumeau created beautiful fashion dolls with high-quality bisque heads wearing exquisitely designed clothes that reflected the era's fashion. Their dolls are highly sought after by collectors and can sell for $2000.
On Ruby Lane, you can purchase a Jumeau bisque head of French fashion Poupee Peau with its original dress for $5,995.
4. Huret 1850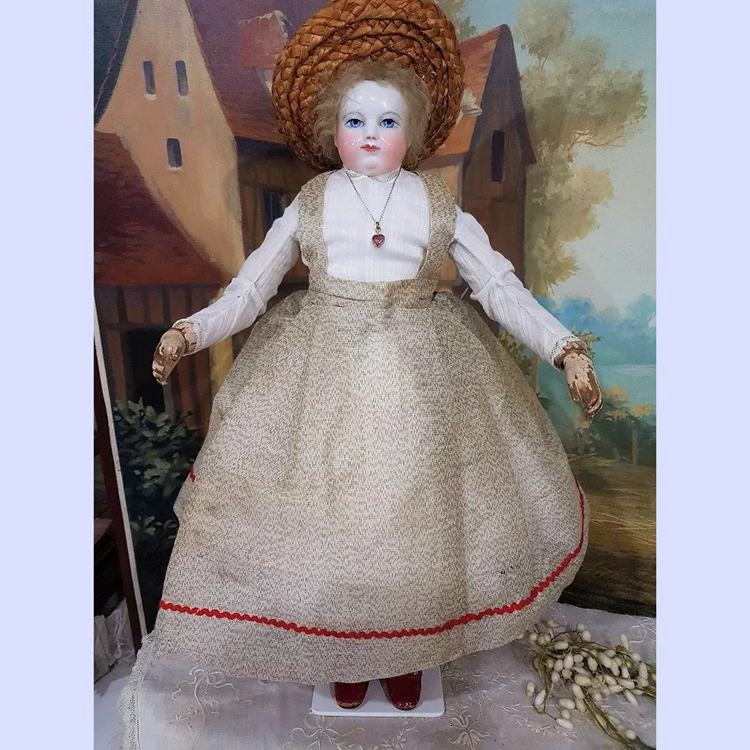 Huret was a leading manufacturer of French fashion dolls in the nineteenth century. Adelaide Huret produced not only the doll's heads but also the body. The head was made of porcelain in the early 1850s before the more popular bisque head of the later years.
As an industry pioneer, they developed a malleable material called gutta-percha, which was used for most of their doll bodies and enabled the possibility of moveable heads. Some of their dolls had wooden bodies, but the markings on both types were identical.
5. Bru 1976
Leon Casimir Bru, the doll assembler, and his wife, Appolyne, who sewed the elaborate dresses, owned and made the Lady Fashion Bru dolls. It was sold to Henry Chevrot in 1883, who designed the new and much-beloved body of the dolls.
6. Heubach 1885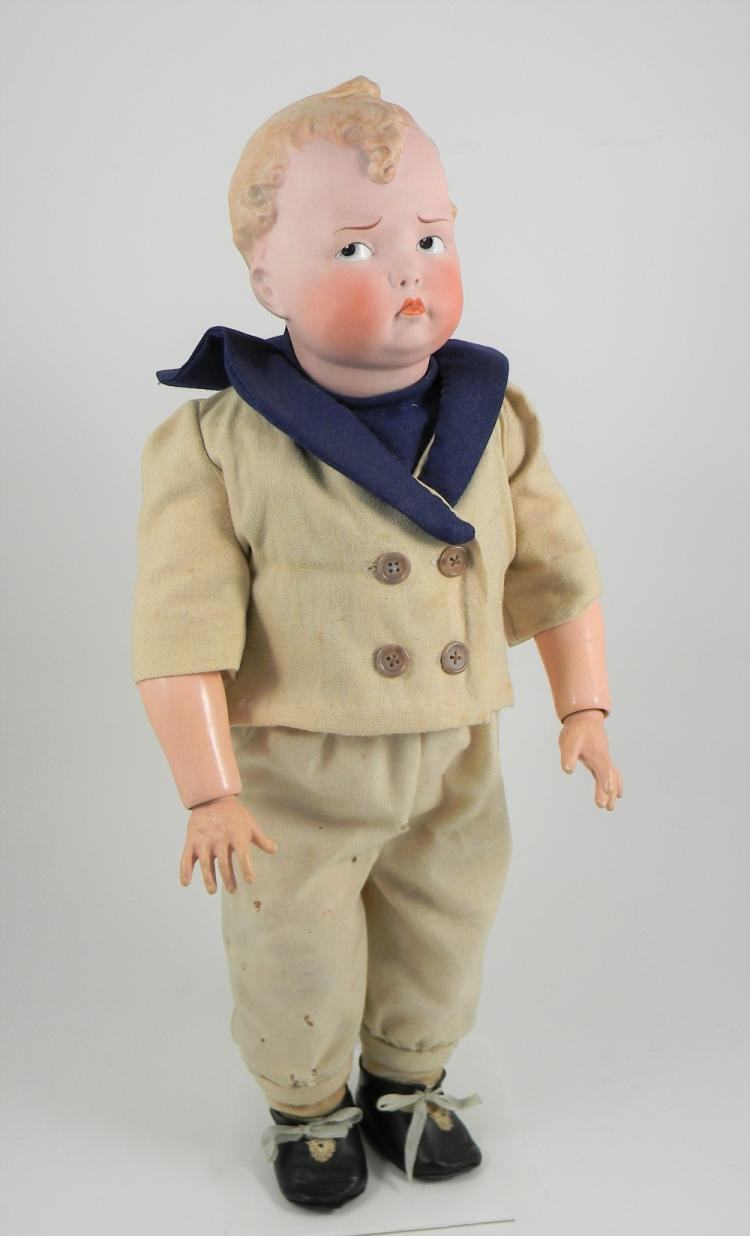 Heubach began producing bisque head dolls in 1885. For the heads, they used their own molds and molds from other companies sometimes. Their dolls are typically smaller than other doll makers and have closed mouths.
7. Armand Marseille 1885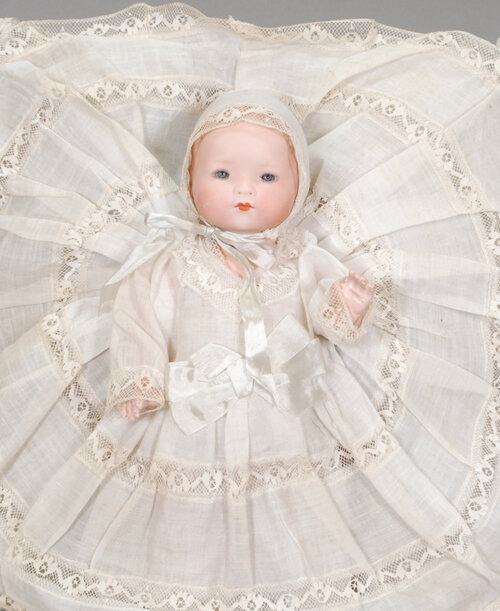 This German company created bisque-headed dolls. They produced numerous baby, dolly, and character dolls, and in 1919, they merged with Heubach. The Armand Marseille Dream Baby is priced at $350 on Camel Doll Shop.
8. Kammer & Reinhardt 1886
The dolls from K&R were made of wax in the early days. Their bisque dolls were made by them or obtained from Simon & Halbig. They only manufactured dolly-faced dolls before 1909 and are known for their character and child dolls.
9. Kewpie 1912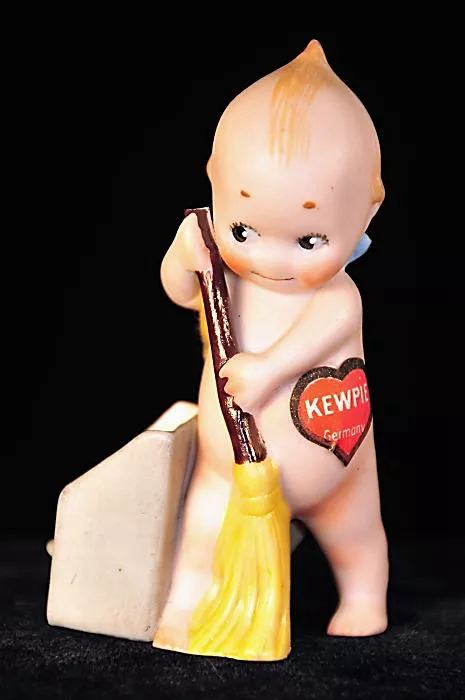 Popular in the 20th century, these cupid figures were modeled after the comic drawings of Rose O'Neil. They were manufactured by several companies using different materials.
The most valued version is the antique kewpies that were made with bisque. A used antique bisque kewpie doll is priced at $525 on eBay.
10. Raggedy Ann and Andy 1915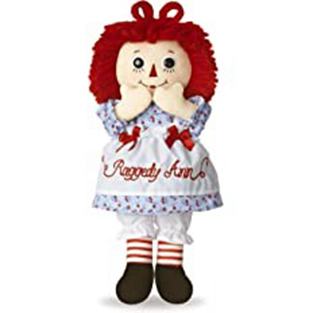 Raggedy Ann was based on a character created by the American author Johnny Gruelle. Rag dolls are easily recognizable by their signature red hair and triangular nose.
In 1920, Raggedy Andy, the male version of this doll, was made as well as his sequel book. The Raggedy Ann and Andy doll created by Johnny Gruelle in 1920 sells for 460 on eBay.
11. Madame Alexander 1923
Madame Alexander, an American company, was founded with the intention of producing dolls that can be played with but are not as fragile as porcelain.
They created iconic dolls that reflected the culture and the arts, bringing to life fictional characters such as Alice in Wonderland and Scarlett O'Hara from Gone with the Wind.
Frequently Asked Question
What are the Most Valuable Types of Antique Dolls?
The most valuable antique dolls are bisque dolls from French fashion German manufacturers.
What are Antique Dolls Stuffed With?
Antique dolls were tightly stuffed with sawdust or horsehair to support the weight of the heavy porcelain doll heads.
How Do I Identify My Antique Doll?
Most antique dolls are marked with an original manufacturer's logo. This mark can appear on the feet, neck, clothing, or the body itself.
Final Thoughts
The heads of the majority of antique collectible dolls were made from porcelain, which remains valuable today. Their intricate details set them apart and contribute to their stunning beauty; these details can be found anywhere on their bodies, including the head and the clothes.
If you have any further questions, please leave them in the comments section below.