Perhaps one of the most valued items amongst the antiques is an antique cane chair. Its intricate designs that execute skilled craftsmanship prove to be an eye-catcher for many!
However, the process of identifying and singling out an antique cane chair could prove to be quite a tedious task; it also requires some sleuth action on your part!
What might seem to be a welcoming antique cane chair could even unveil itself as a total refurbished scam!
This article is dedicated to all collectors, resellers, antique enthusiasts, and also to those aspiring to venture into this field.
We will go through a brief history of different types of chairs and their respective timelines. Furthermore, this article will also incorporate some quick tips and tricks to help you stay away from scams and stay foolproof!
How To Determine The Age Of An Antique Cane Chair?
The best way to attain a tentative manufacturing date is to take notes of its manufacturing date, designer/brand, and of course its style.
Style has more to do with the age of an antique cane chair than one can imagine; a lot of styles are exclusive to a certain era and modern-day designs are simply an 'adaptation' of the former.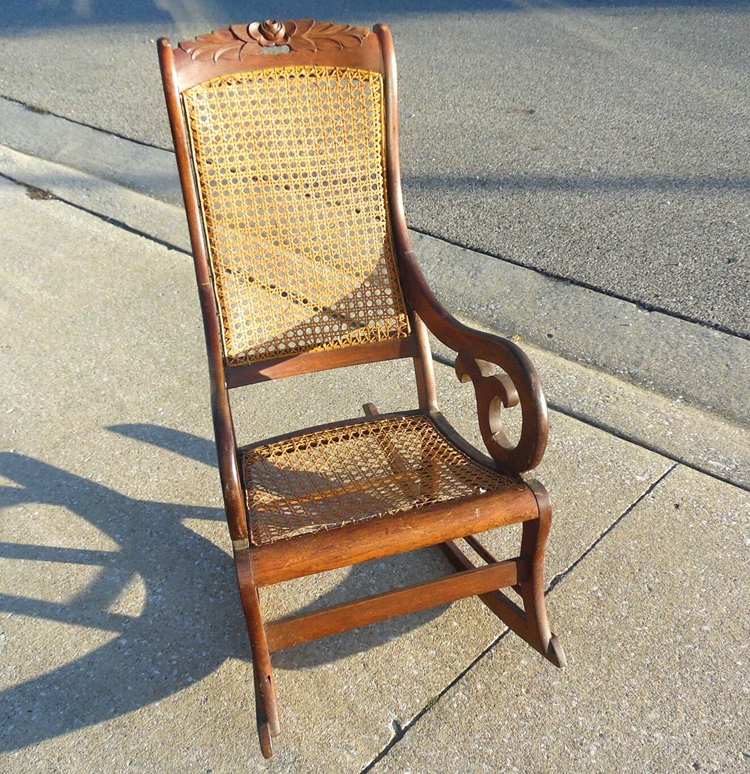 In short, here are a few things you need to keep an eye out for:
Manufacturing date and Brand logo
Types of joints used – this helps identify the era or period the chair must have been related to.
Saw marks – before technological machinery made its debut, the primary method to manufacture cane chairs was via the saw. Any chair that has saw marks was probably a product before the 1800s.
Type of design – we will talk more about this in the section below.
What Are The Different Types Of Styles Of Antique Cane Chairs?
This factor comes in very handy when identifying and authenticating antique chairs.
This is because most designs are affiliated with a certain time period which helps us determine the age of the chairs.
We will be listing down a few styles along with their time period to help you gain an insight into the verification process.
Elizabethan (1520–1620)
Early American Style (1640–1700)
Carolean/Restoration (1660–1685)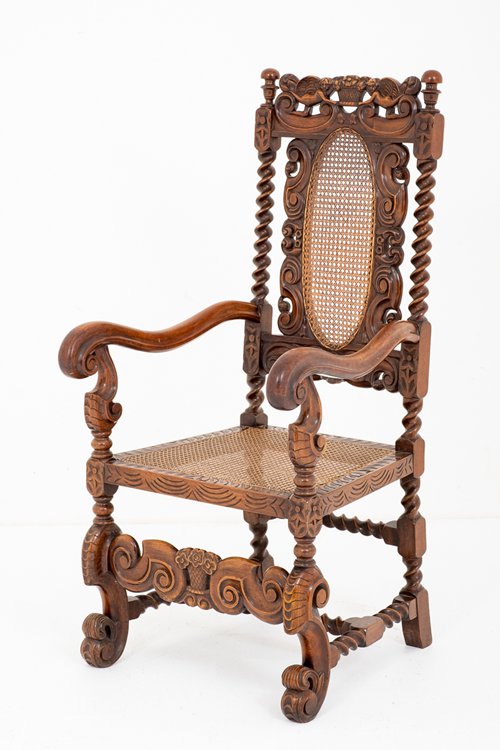 Queen Anne Style (1720–1760)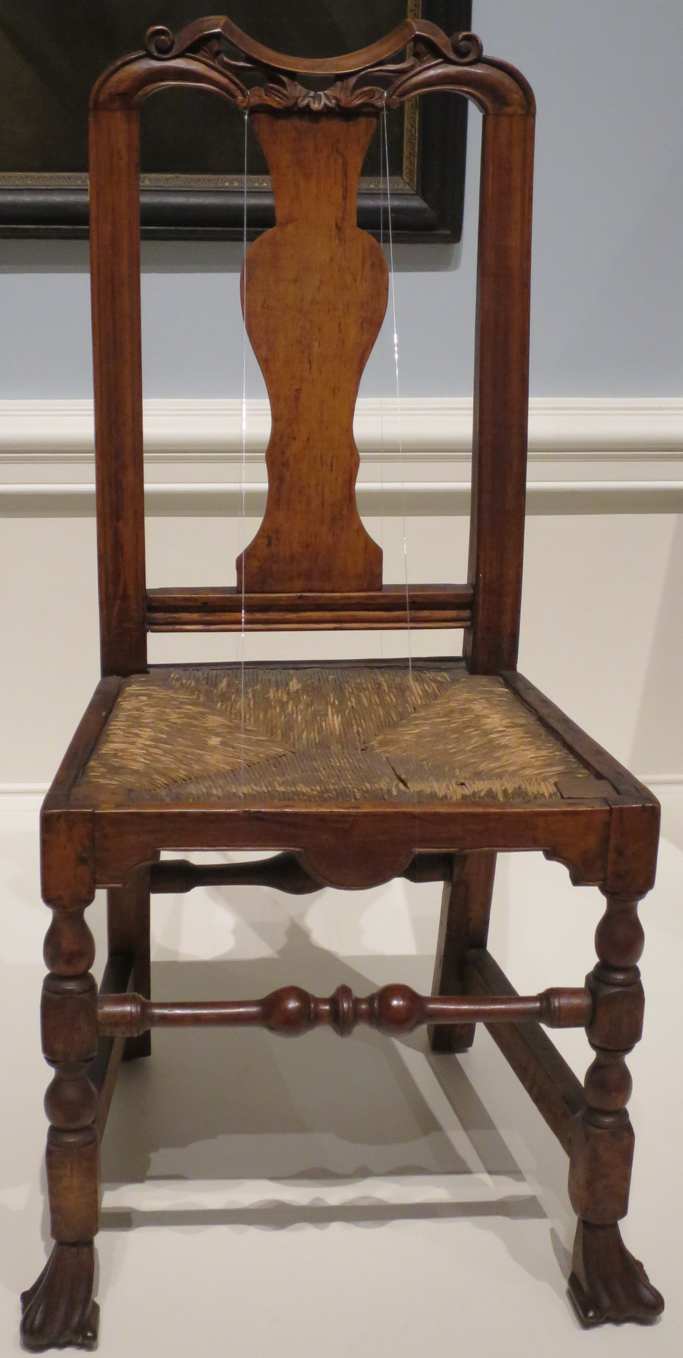 Rococo (1730–1770)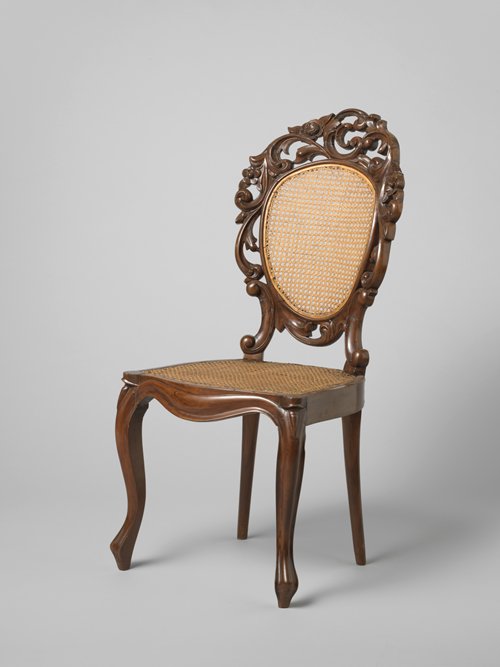 Chippendale (1750–the 1780s)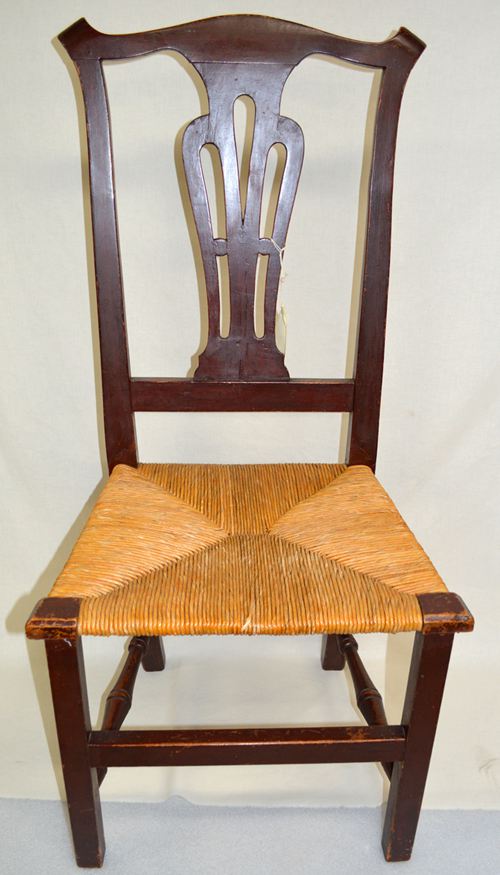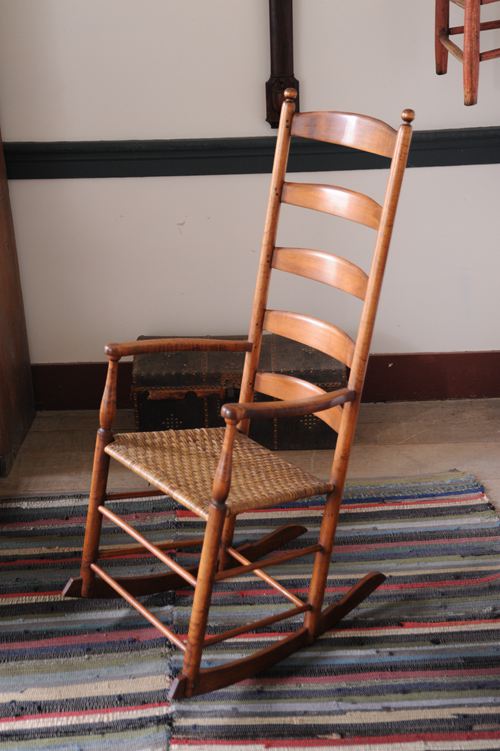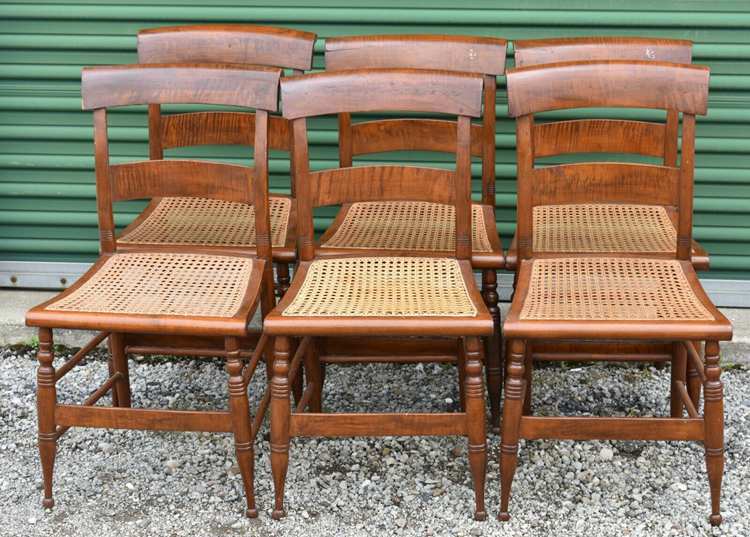 American Empire Style (1805–1830)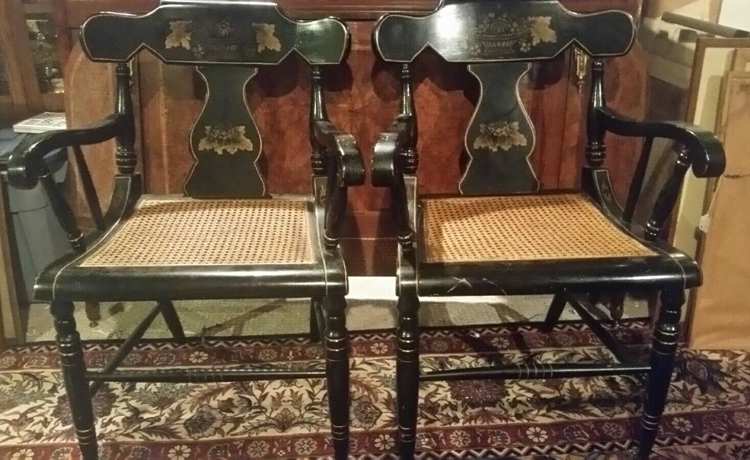 Victorian (1830–1900)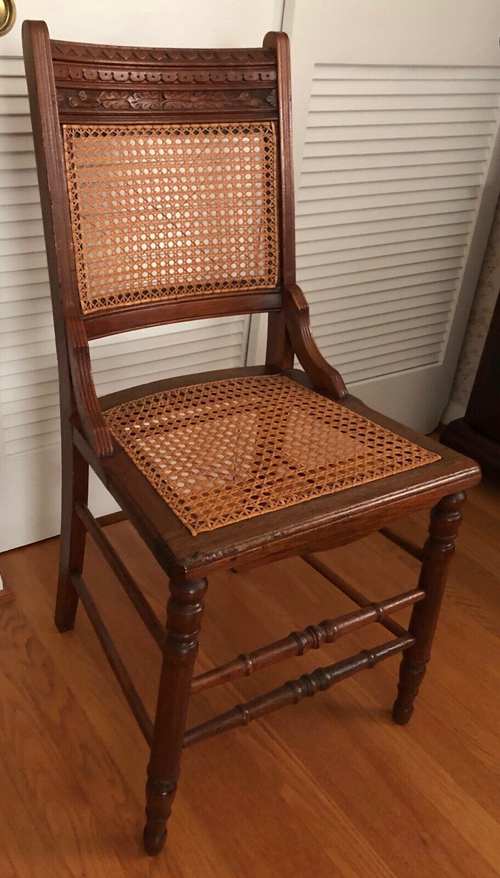 This antique Victorian era chair is around 110-120 years old, perhaps older. It's in very good condition for its age, and can be used for seating if you like. Cane is in excellent shape with only one tiny split in the upper right area of the seat; please see photos. Measures approximately 17″ wide, 20″ front to back, and 35″ tall. I'm not sure of the type of wood. The finish is not original, but it was refinished over 65-70 years ago. The chair was re-caned some time in the late 60s/early 70s.
Arts and Crafts Style (1880–1910)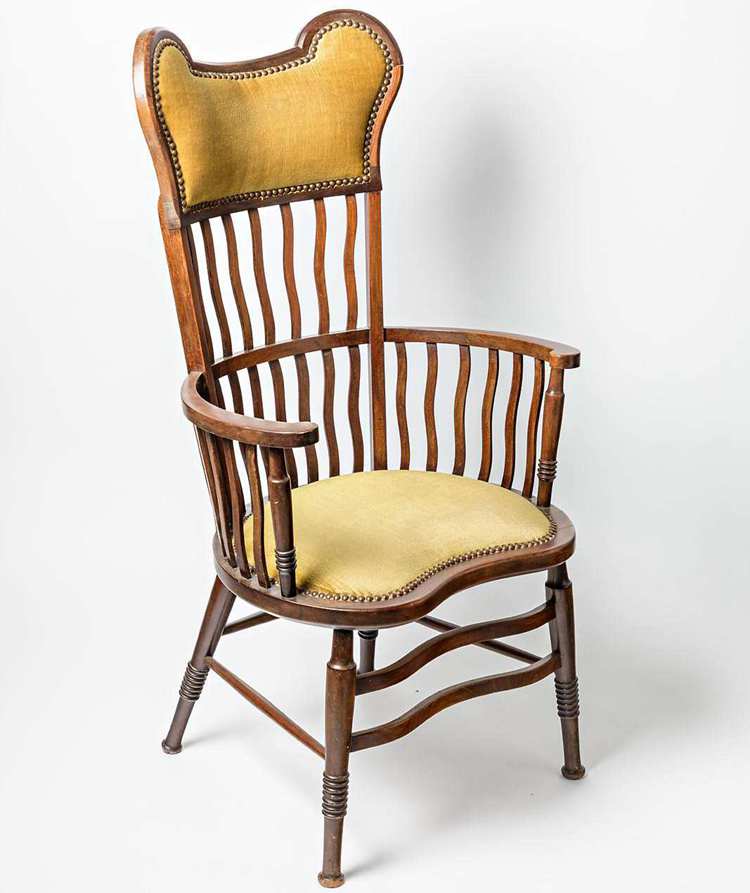 Art Nouveau Style (1880–1910)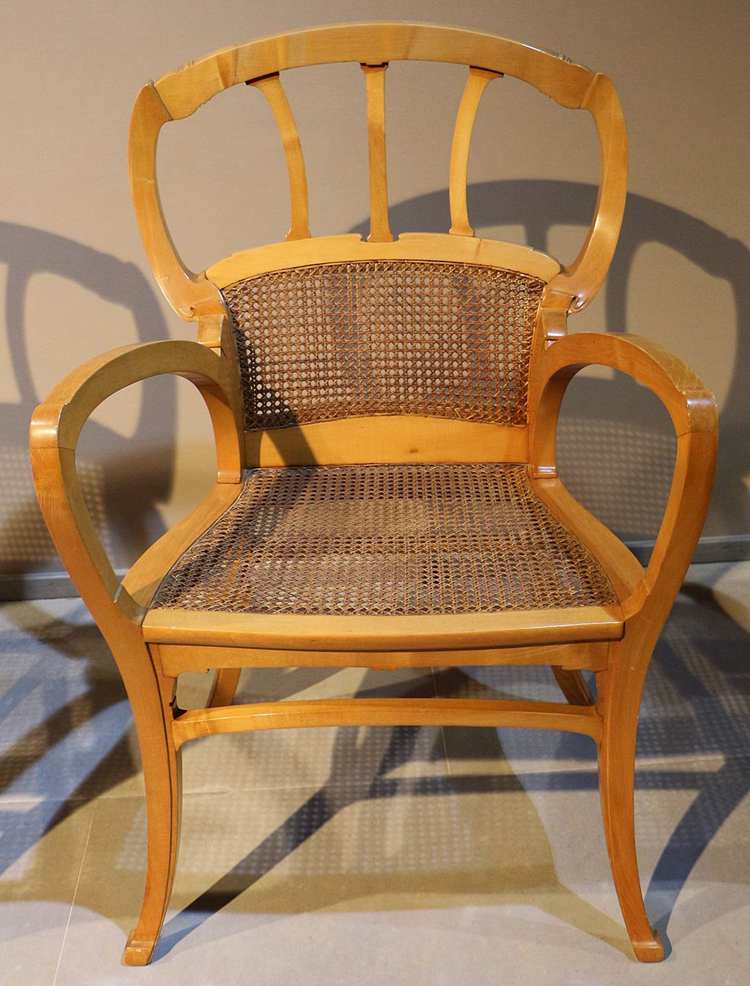 Edwardian (1901–1910)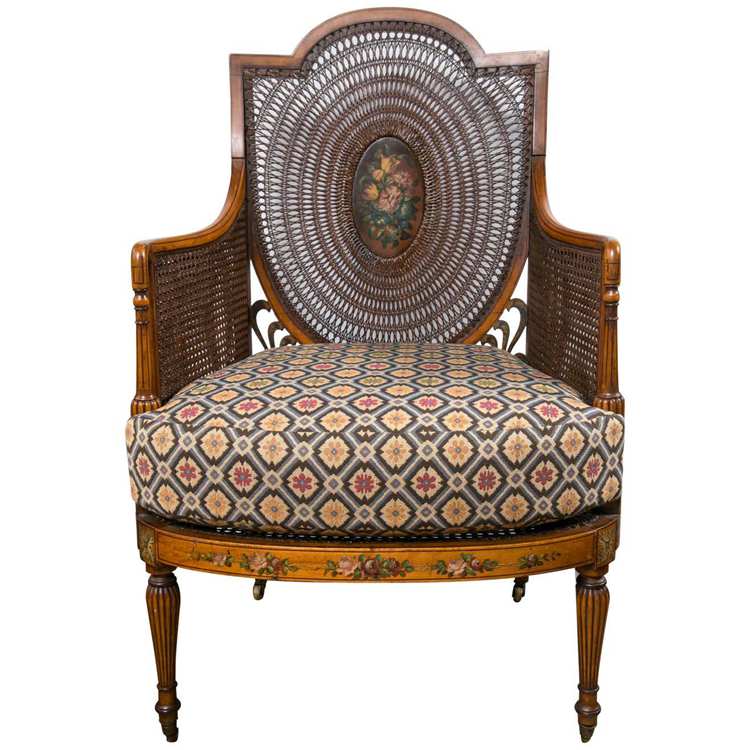 The arched top rail above a rounded caned back with inset painted oval plaque. The sides and seat fully caned. Round tapered and fluted legs in front and splayed legs in the back. Removable upholstered cushion. Arms, side rails and back painted in pin stripe. The front seat rail painted with florals. On original casters. Seat cushion is 6 inches thick, raising the seat to a height of 20 inches.
Art Deco Style (1925–the 1940s)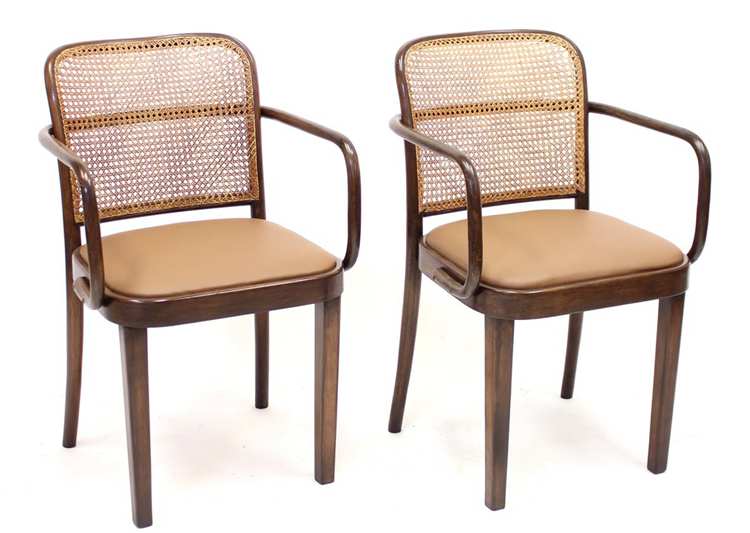 Pair of bent wood armchairs, model A 811/1 F designed by Josef Frank or Josef Hoffamnn in the 1930s. It's not established to this day which of the the two gentlemen who actually designed this model, who also exist without the armrests. The literature states that it was either on of them. Frame of stained birch. These examples are in over all a very good vintage condition with new brown leather upholstery to the seats. A few small repairs to the cane backrests but hardly visible. Both chairs mark with original sticker from Thonet.
Mid-Century Modern Style (1933–1965)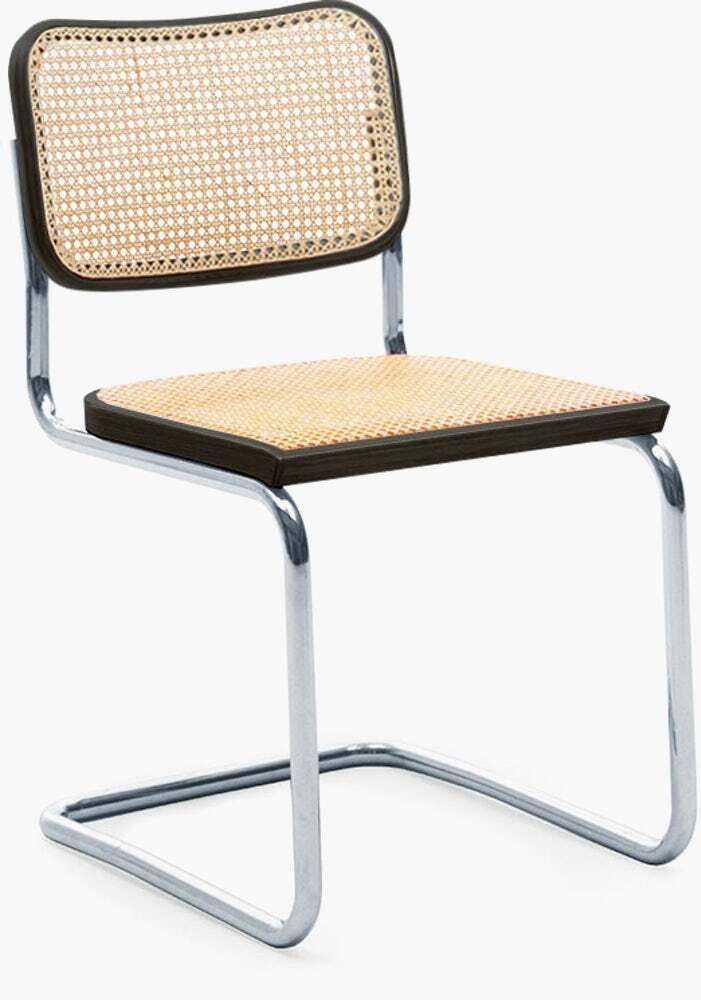 Three years after designing his iconic Wassily Chair, which is believed to be the first bent tubular steel chair design, Marcel Breuer created the Cesca Chair (1928). Named after his daughter Francesca, the simple design combines the Industrial Age aesthetic of tubular steel with upholstery or caning and wood. Stamped with the KnollStudio logo and Breuer's signature, Cesca is manufactured by Knoll® according to the original and exacting specifications of the designer.
What Are The Names Of Different Types Of Antique Chairs?
Let's talk a bit about the designs of chairs and the names these are associated with.
It is to be noted that many modern chairs go by the same name today.
1) Bergere Style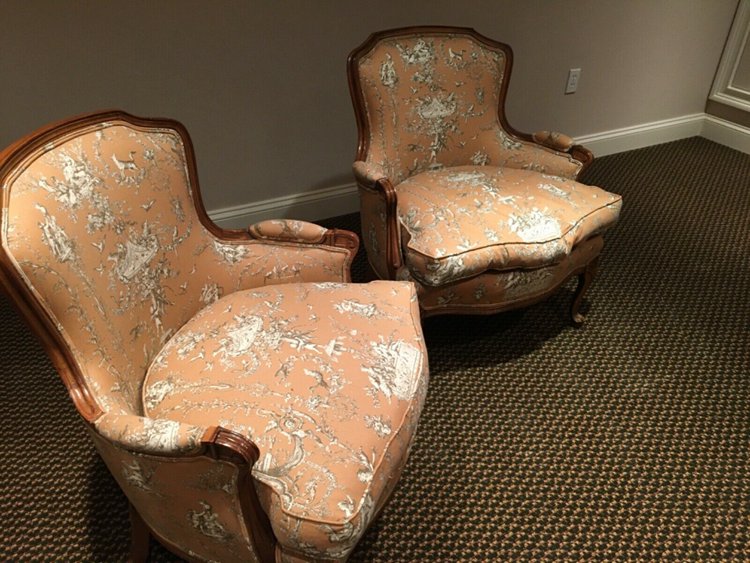 A Bergere chair is very much similar to The Fauteuil chair mentioned below and the terms are often used interchangeably.
A Bergere style chair has closed panels in between the arms and seat whereas its counterpart has open panels. This too is a French chair like the Fauteuil and was founded in the 18th century.
2) Fauteuil Style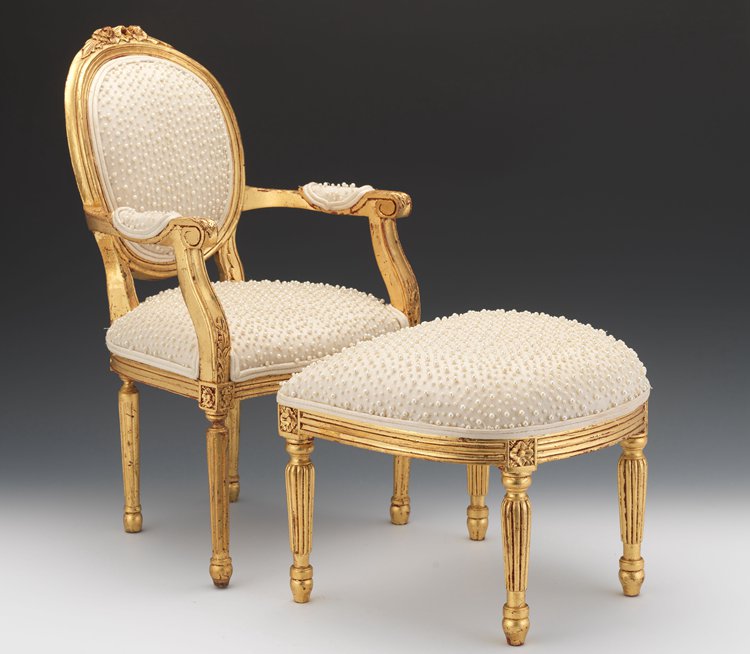 This design originated in the heart of France circa the 17th century. It has a core of solid wood reinforced with carved relief ornament. The Fauteuil is generically classified as an open-style armchair embellished with upholstery on various parts such as the arms and the seat.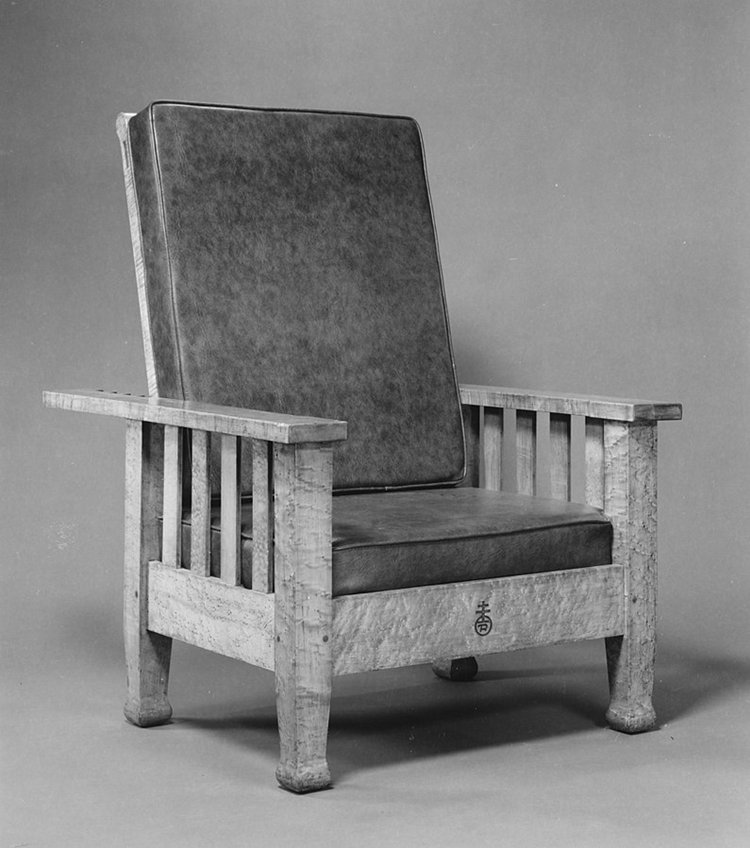 The Morris chair was the first of its kind! It exhibited a reclining feature and made its debut in the market in 1866.
After its sales grew, it evolved into a number of designs.
The Morris chair attracted a lot of popularity when it got featured in the lyrics of an Irving Berlin song where it was glamorized as a 'romantic' chair!
4) Curule Style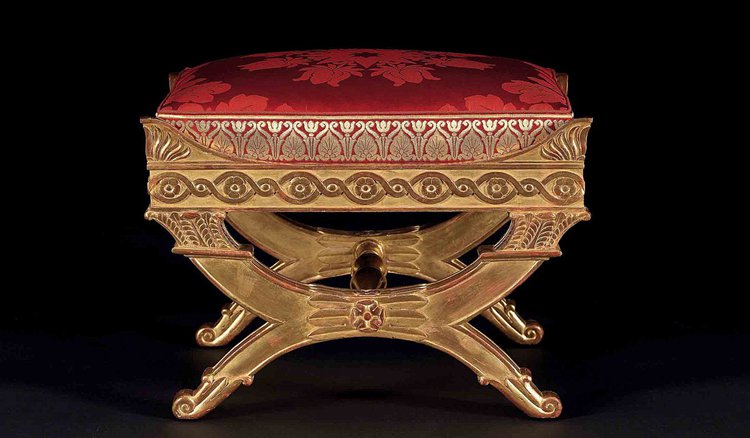 Its use dates back to the Ancient Romanian Era!
The Curule Style Chair was appraised for its portability since it could be easily folded and carried around everywhere. This specific chair was also used by the infamous conqueror Napolean himself!
5) Savonarola Style
This chair took its inspiration from the former. Even though it was initially intended to be portable like the Curule, it ended up transitioned into a luxury chair with an X-shaped frame.
Many describe its legs by the interposition of two inverted 'U's.
The Savonarola chair is also known as an 'X-Chair'.
6) Klismos Style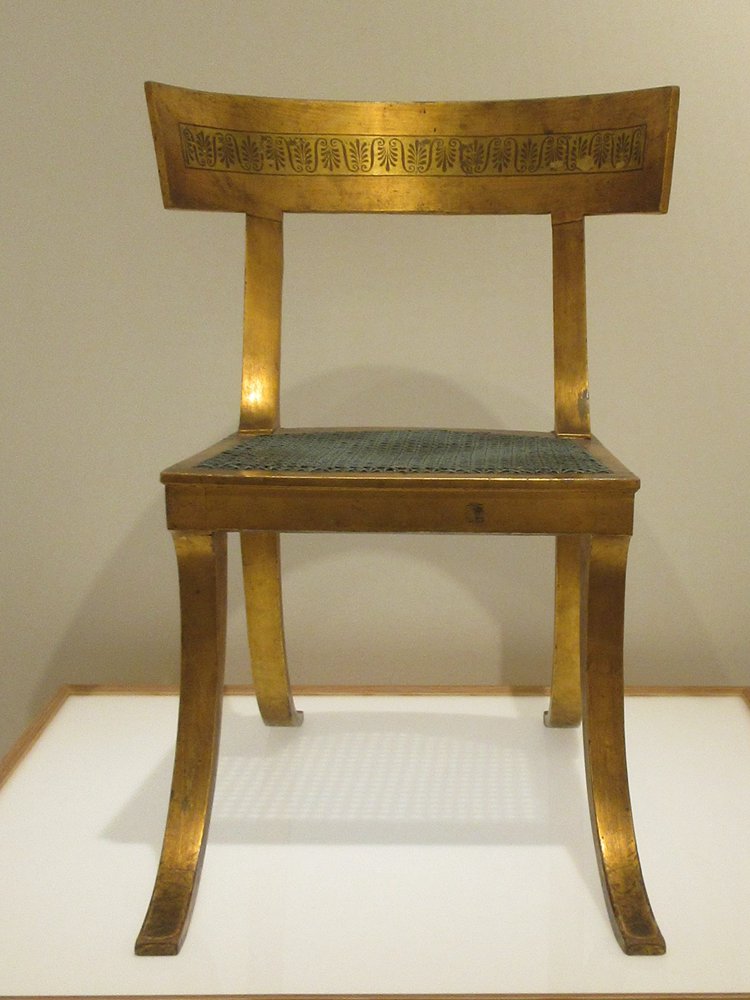 A Klismos is a greek-style chair with a bulged backrest and divergent legs. It has been an inspiration for Neoclassical furniture.
It first came into existence during the 5th century and demonstrated elements of elegance and grace. Its architecture also imparted the chair ample stability and sturdiness.
7) Wingback Style
Think of this one as a club chair with wings! Its design was birthed in the heart of England.
Its winged arms, however, do not extend to the extremes of the chair and are often terminated halfway with a fashionable flair.
This style has been cherished since the 1600s and even today, designers do not feel the need to modify its design!
8) Shaker Style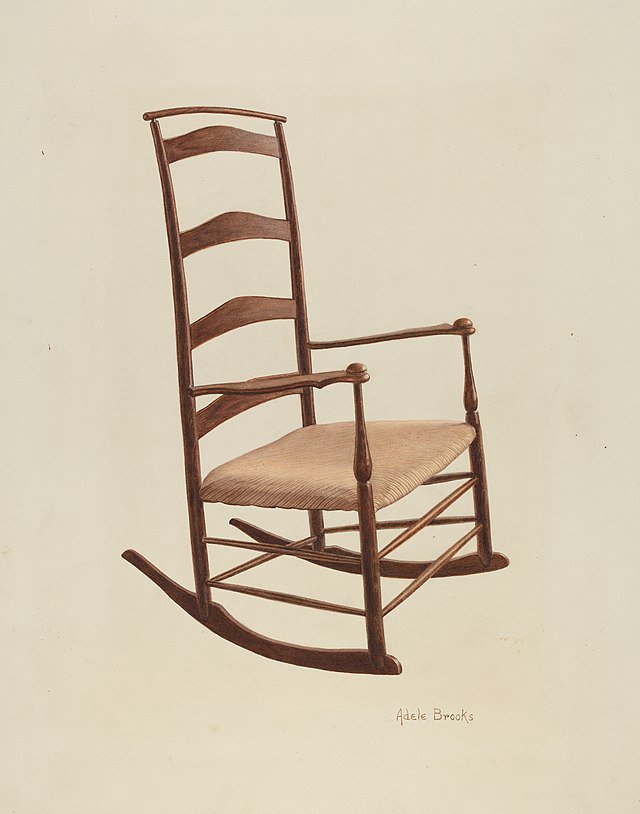 This chair was produced by a sect that was known by the name of 'The Shakers'.
They defied the use of fancy ornamentation & veneering and instead opted for a plain yet decent approach towards furniture. The Shaker Chair and other furniture items from the same sect gained popularity in the mid-1800s.
9) Windsor Style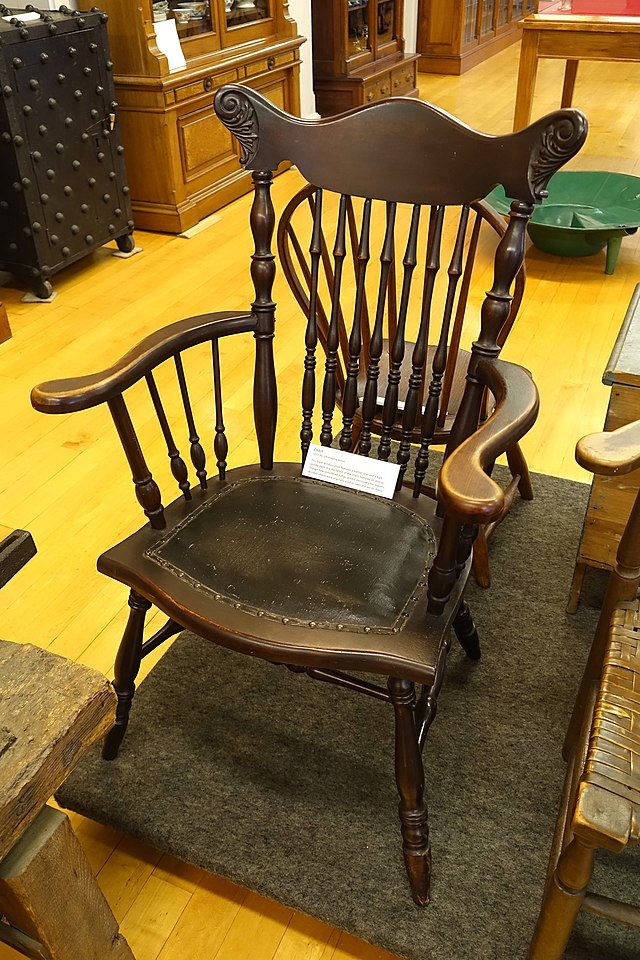 The Windsor Chair first originated in England during the 1700s.
It has many variations but perhaps the most common modification occurs in the armchairs, where some Windsor chairs exclude the armchairs and present themselves as simple side chairs.
On the other hand, others have fully extended arms.
The Windsor Chair has a reclined back for optimum support and divergent legs for adequate stability.
10) Corner Chair
As the name suggests, these chairs possess a cuboidal shape that can easily fit into the corners of any space.
The antique variety of corner chairs exhibited the merging of three legs with the body of the back and arms. Corner chairs are subjected to a lot of variation and can be spotted in a variety of coexisting designs.
11) Chaise Lounge Chair
This chair made its debut in the 16th century was became well appraised for its unique design.
This French chair stood tall in height and was crafted in various designs depending on the time period it was used. Its use dates back to the reign of the Egyptian Pharoah!
What Are The Factors Affecting The Price Of An Antique Chair?
Now that we have gone through a generic list of chair styles, we are sure you will be able to identify them accordingly.
The next step would be to assess its price value.
Below are the following factors which affect its price:
Furniture pieces exhibiting lesser signs of wear and tear always have more value than their worn counterparts. This is because they can be put to good use within your houses!
Certain brands had secured a position of royalty back in the day and so their furniture items were highly valued.
Furniture items originating from ancient Rome or Greece have more price value.
The antique furniture market is very moody! With economic escalation, prices of antique furniture could hit all-time highs. This goes vice versa for market deflation.
A few antique chairs have a lot more demand than the others; this contributes to an increase in the price.
How Do I Find The Value Of An Antique Chair?
That is a very good question!
One way to address this concern would be to consult an antique specialist or collector since they have a vast amount of knowledge regarding such stuff.
But if you wish to conduct the research yourself then make sure to check out auctions at Ebay. Ebay is a very renowned site where sellers put antique valuables on auction.
By analyzing the trends of such antique items, you can have a superficial understanding as to how these items are priced.
There are also other websites that can help you do the job for you!
They are listed as follows:
That being said, we do not vouch for any of these websites and hence recommend firm caution and meticulous research for the purchase of valuable antique chairs.
Words Of Wisdom
We hope this article was as helpful as we intended out to make.
Having gone through some gorgeous antique chair designs along with their respective timeline, we are sure you might have grasped an insight into the world of antique furniture items.
And as always, we recommend that you carry out tonnes of research and consultations on your part to stay away from scams.
If you know someone who might be interested in this article, don't forget to give it a share!