Have you ever wondered about antique brooches? Some of these cost a fortune and are among the most valuable items for collectors. They don't receive as much attention as they should, so we have written this article discussing antique brooches' value along with a list ranking the most valuable antique brooches in history.
We have also included relevant information about antique brooches' worth, how to date antique brooches, and how to identify antique brooches.
Let's dive in!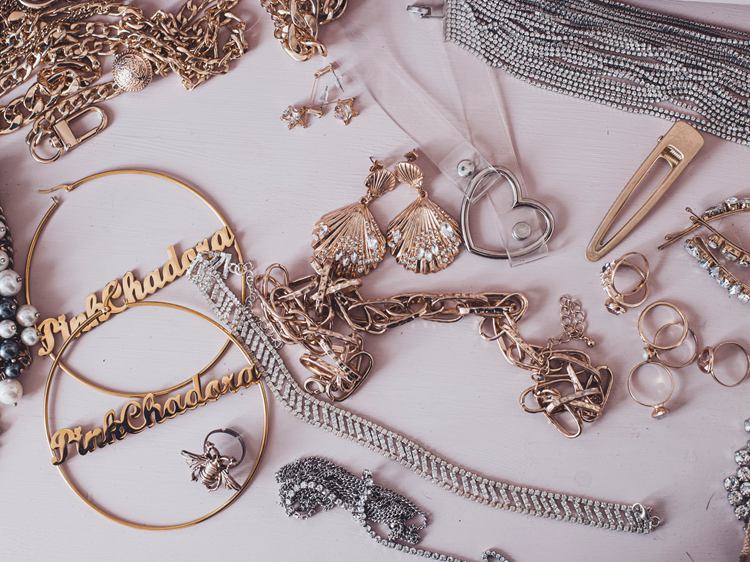 10 Most Valuable Antique Brooches
| | |
| --- | --- |
| Antique Brooch | Price |
| The Cullinan III and IV brooch | $67,390,500 |
| Williamson Diamond Brooch | $33,695,250 |
| A Belle Époque Diamond Devant-De-Corsage Brooch | $17,500,000 |
| Prince Albert Brooch | $10,787,520 |
| Cullinan V Brooch | $2,696,880 |
| The Cullinan VI and VIII brooch | $2,696,880 |
| Queen Victoria's Fringe Brooch | $2,696,880 |
| Princess Margaret's Brooch and Tiara | $2.1 million |
| Queen Mother's Aquamarine Art Deco Brooch | $47,256.13 |
| The Jardine Star Brooch | $30,000 |
1. The Cullinan III and IV Brooch £50,000,000 / $67,390,500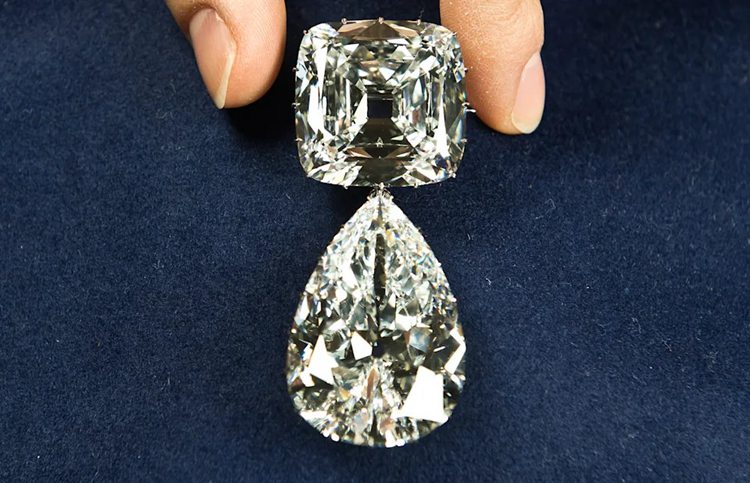 This is one of the most magnificent brooches out there and is one of the lesser worn ones owned by the Queen. The Cullinan III and IV brooch are from the third and fourth largest stones cut from the Cullinan diamond.
King Edward VII received the 3,106-carat uncut diamond in 1907, and Joseph Asscher cut it in Amsterdam the year after.
Once Joseph Asscher did all the cutting, the government presented the diamonds to Queen Mary in 1910. It was then in 1911 that she commissioned Carrington and Co. to make platinum brooch settings for the stones. Queen Elizabeth inherited the brooch in 1953 and however didn't wear it very often because it is one of the most expensive pieces in her collection.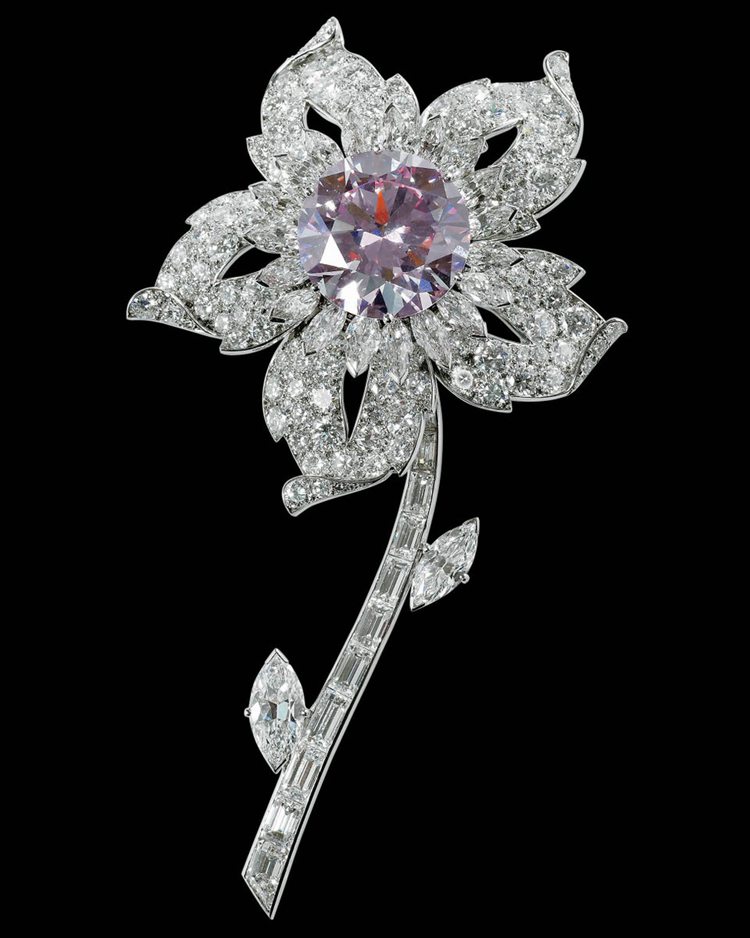 This brooch had one of the most distinctive and rarest pink diamonds globally, which is why experts give it a high value. Canadian geologist John Thoburn Williamson mined the diamond in Tanzania at the Williamson mine. It is a 54.5-carat pink diamond that the government later presented to Princess Elizabeth as a wedding gift in its uncut state.
History shows that in 1953, the rough gem was cut and polished to a weight of 23.6 carats used to make the platinum brooch by Cartier. The brooch also includes 203 white diamonds, including marquises, baguettes, and brilliants.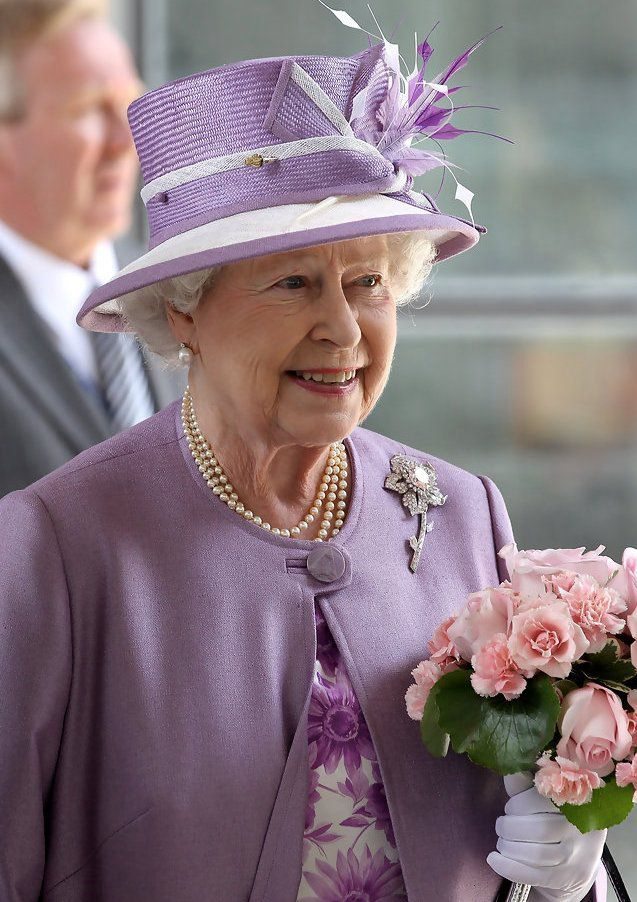 You may have seen this piece of jewelry on the Queen if you check pictures from the wedding of the Earl of Wessex in 1999.
3. A Belle Époque Diamond Devant-De-Corsage Brooch $17,500,000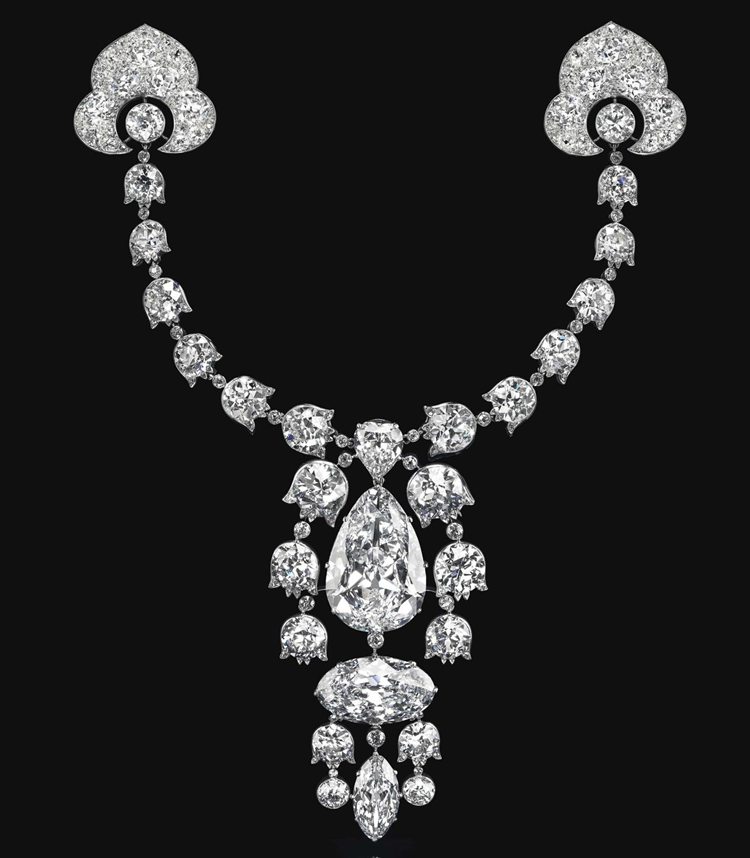 This brooch is a physical representation of the magnificence of the Belle Époque era. Solomon Barnato Joel gave Cartier four of his best diamonds, and the brooch was made-to-order for him in 1912. It set a world record for auctions during Christie's May 14, 2014 auction.
From the price of $2.65 million set in 1991, the price increased by 660% at auction to give it a staggering value of $17.5 million.
4. Prince Albert Brooch £8,000,000 / $10,787,520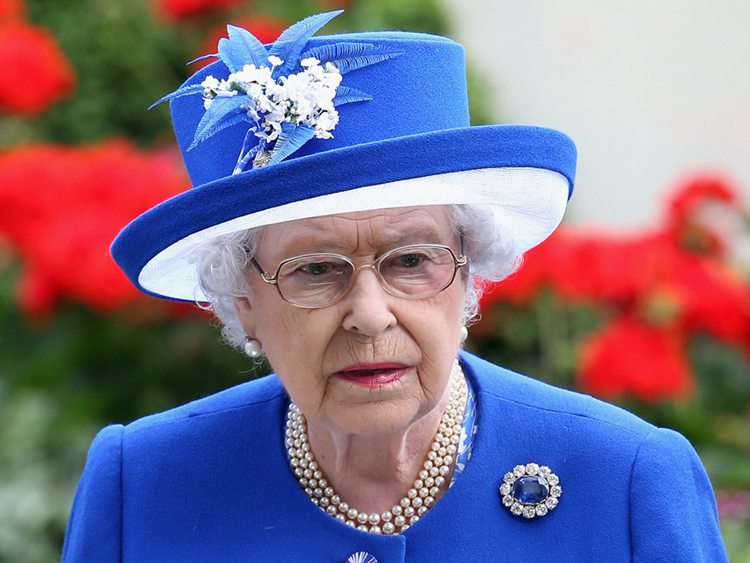 Like a couple of other brooches on this list, origin details on the Prince Albert brooch are unknown. The brooch maker remains unknown, and many believe it originated in Germany or France.
Other jewelry experts believe Prince commissioned London-based jeweler Garrard to make the jewel for Queen Victoria.
In those olden years, Queen Victoria wore it on her wedding day. Since then, it has passed through generations starting from Queen Victoria to Princess Alexandra of Denmark, her son King Edward VII's wife. Five generations of the royal family have worn the brooch, and today, Queen Elizabeth II owns it.
5. The Cullinan V Brooch £2,000,000/$2,696,880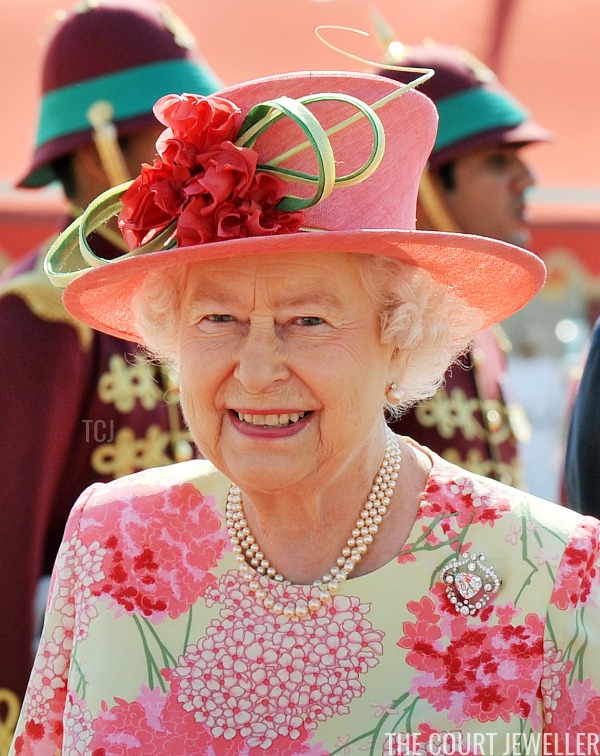 The Cullinan V Brooch is from another stone cut from the famous Cullinan diamond featured on this list above. The Cullinan V is a heart-shaped diamond that weighs 18.8 carats, and Gerrard used it to make different multi-purpose pieces in 1911 for other jewelry items.
Queen Mary wore it on her crown for the 1937 coronation, and it was the center stone on her honeysuckle tiara for many occasions. In recent times, the Cullinan V diamond featured in a brooch setting.
6. The Cullinan VI and VIII brooch £2,000,000/$2,696,880
At this point, you already know the story of the Cullinan diamonds, so we'll get to it. The Cullinan VIII is an emerald-cut 6.8 carat diamond on top, and the Cullinan VI is an 11.5-carat marquise diamond that acts as a pendant.
The Queen doesn't wear this brooch as frequently as the Cullinan V.
7. Queen Victoria's Fringe Brooch £2,000,000/$2,696,880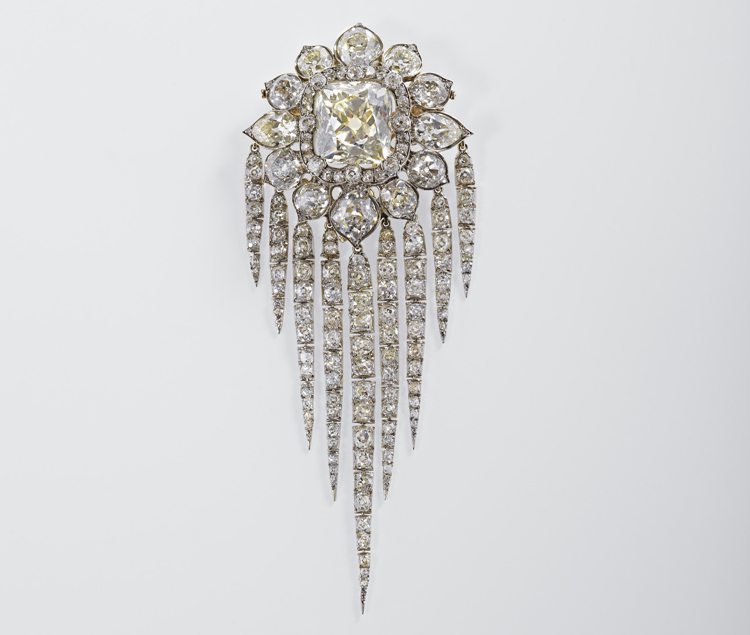 Queen Victoria was the first owner of the Fringe brooch after asking Garrard to create a large diamond chain corsage she could wear on the top of her low-cut bodices.
The Fringe Brooch is made with diamonds from an ornament that Ottoman Sultan Abdul Mejid I of Turkey gave her. The remains of the decoration, which is a sizeable emerald-cut diamond surrounded by 12 large brilliants, suspending nine graduated pampilles, is used to make the brooch.
8. Princess Margaret's Brooch and Tiara $2.1 million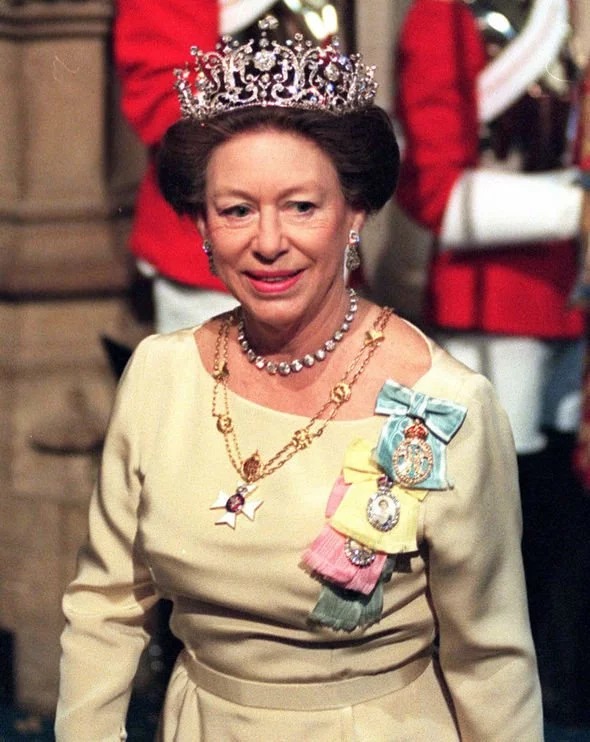 Princess Margaret was Elizabeth II's younger sister and had quite a collection of jewelry pieces. In particular, out of all of these, what stood out was the Monogram brooch, with a personalized design of the initial "M."
The Monogram brooch has a set of circular-cut diamonds, and you will typically see it displayed together with her Poltimore Tiara.
9. Queen Mother's Aquamarine Art Deco brooch £35,000/ $47,256.13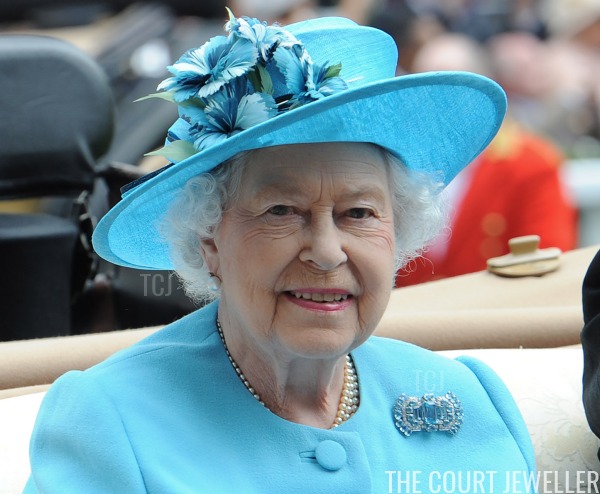 This is one of the Queen's mother brooches which you could've found her wearing a lot in pictures from the 1930s to 1940s when the deco style was a major fashion trend. It has a big emerald-cut aquamarine in its middle, perfectly symmetrical emerald and oval-cut aquamarines surrounding it with dotted diamonds.
Queen Elizabeth II didn't wear it in public until 12 years after her mother's death when she stepped out at Royal Ascot with the gem pinned to her jacket.
10. The Jardine Star Brooch $30,000 (£20,900)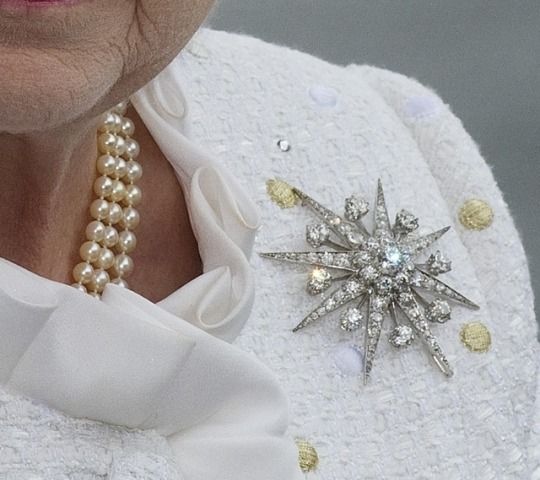 There is not much information out there about this brooch, and all the information we were able to get is from Leslie Field's 'The Queen's Jewels.' It reads: "In 1981, the Queen was left a late-Victorian diamond star brooch by Lady Jardine, which she has worn on many occasions. It has a collet diamond on a knife-wire between each of its eight points."
It is around $30,000 (£20,900), around the same price as similar brooches. However, it is estimated to bring in 40-50 times if you place it in an auction because of its provenance.
How To Date Antique Brooches
Here are a couple of tips to help in identifying and dating antique brooches:
Check Its Clasp Mechanism
This is one of the critical properties of old brooches as this can give you an idea of the era where they are from. Some of the most popular clasp mechanisms in antique brooches include:
C Clasp
You can find the simple C clasp in many brooches around the 1890s, and a few carryover designs in the early 1900s also have this catch. It is a standard feature on many small Victorian bar pins and large sash pins.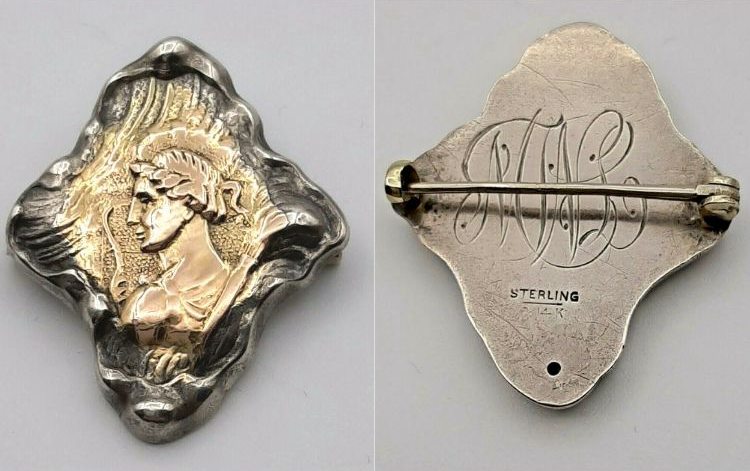 The earliest version of the C clasp before the 1890s resembles a curled wire. Some pieces that draw elements from the earlier styles have a tube-shaped hinge for the pin stem. Sometimes, the point of the pin stem also extends further than the edge of the brooch.
You can find variations of the C clasp in inexpensive jewelry produced in the 1930s and decades after. This variation of the C clasp has a squarer looking than a round shape. Carefully check the overall style and materials when dating pieces with the C catch.
Safety Clasp
This is a modern clasp used in many costumes jewelry from the late 1920s until today. Some people even reference it as the modern safety clasp. You can also find variations in 1930s pot metal brooch, with the earlier variations having a lever that closed the clasp or a rollover closure.
Safety clasp has been in use for a very long time, so it is essential to check the fundamental design elements and components used when dating brooches with this clamp.
Trombone Clasp
Trombone clasps are also called push-pull safety clasps used in European jewelry from the 1890s. The push-pull name refers to how the round end pulls out, similar to the Trombone instrument. You will find this clasp design on many French pieces or jewelry made in Czechoslovakia and later imported into France.
It is a staple for pieces made in the 1940s and far more often after that time. You will find some brooches made in the 1960s, 70s, and 80s having the Trombone Clasp, including some notable ones Chanel designed.
Check The Pin
Carefully check the type of pin used in the brooch. Generally, longer pins indicate that the brooch is older, presumably because the clothing was thicker and heavier in the old days, so a long pin was the way to keep it in place securely. Some types of pins include:
Sash Pin
You will find that people used the sash pin to keep a sash on a lady's hip in the late 1800s. This was a period when the fad of wearing a sash across the bosom and over shoulders was popular. Many of these pins have extremely thick pin stems to help penetrate several fabric layers.
We noticed that many of them resemble buckles from the front. Compared with other brooches, these are larger, and they will fasten with a simple "C" closure without any safety method. Some examples of these are bare metal, brass, or silver-plated base metal.
Collar Pin
Collar pins are metal fasteners that connect both sides of a shirt collar by taking it beneath the tie. It could take the form of a large safety pin or have a bar shape, either with two spheres or clasps on either end or cubes on either end. These can unscrew and pass-through holes in the collar like a bar cufflink.
We conducted in-depth research into collar pins that showed the origin of the early 1900s. They were developed for holding the ends of newly fashionable turn-down collars in position, and you can adorn them with jewels.
Over the years, they became ornamental and lost more practical use in the 20th century. Even though men primarily used them, women used them for wearing collared blouses initially.
Dress Clip
Even though this isn't technically a pin, it performed the same function. It is a type of pin fastener mainly used during the 1930s. You will typically wear it similarly to a brooch, but instead of a pin stem, it uses a clip to attach to clothes.
The top side of the clip has prongs that keep it in place. You will find dress clips made of materials that defined whatever period or years of their products, such as pot metal and Bakelite.
We found that more extensive versions of dress clips are available individually, and smaller versions sold in pairs are part of a duette.
You can wear smaller clip duos in many creative ways, including at the bottom corners of square necklines in clothes. It is common to confuse dress clips with shoe clips, so look carefully before concluding.
Fur Clip or Pin Clip
Manufacturers referred to this pin as a pin clip, while collectors preferred to call it a fur clip. It is a double-pronged item that had a lot of popularity in the late 1930s – 1940s, and 1950s. Like other dress clips, larger versions are sold as a single unit, while smaller ones are in sets.
There are no hard and fast rules in dating a brooch
Other factors you should take into account include:
Design
Metal Type
Enamel/Glass/ Stone cuts
Tips For Purchasing Antique Brooches
Check the back of the jewelry piece for any green rust. Any green rust typically indicates that the jewelry is damaged.
Check for quality signs like smooth plating, considerable weight, and sparkling stones. It would be best to learn how to identify antique brooches to help with this.
Buy only costume jewelry that is in near mint condition
Check for signatures that can verify the authenticity
Stay away from terrible repairs like wrong stone replacements and less than perfect soldering
Check for red flags like missing stones, darkened rhinestones, worn plating, missing parts, and clasps that aren't functioning as they should.
Guide For Shopping For Antique Brooches
Use specific search keywords to narrow down your search
Check in the vintage and antique sections and use the keywords in your search terms.
Read feedback and reviews to only buy from shops that have positive ratings.
Go through their Shipping and Returns policies carefully before making a purchase.
Check shops with positive reviews.
Rebuy from shops or stores you have used previously that delivered excellent service.
Conclusion
There you have it! You will observe that many of the brooches on this list have a relationship with the royals, which only adds to their value. If you have any questions about any of the brooches above, be sure to leave them in the comment section below.