When you look at your bookshelf and see that first edition classic you purchased a long time ago, one of the first questions that comes to mind is "How much is my book worth?" When you consider the antique books you've collected over the years, you wonder what their current value is.
Knowing the curiosity that comes with wondering how much your old book is valued, I decided to put this piece together. This antique book value guide will demonstrate how to determine the worth of your old books.
The 5 Most Valuable and Rarest Antique Books
There are numerous rare and valuable antique books, but a few stand out. In this section, we will discuss five of the most valuable rare old books, including best-selling titles that broke records, priceless manuscripts, and the most expensive first editions of powerful texts.
1. Shakespeare's First Folio Sold $10 million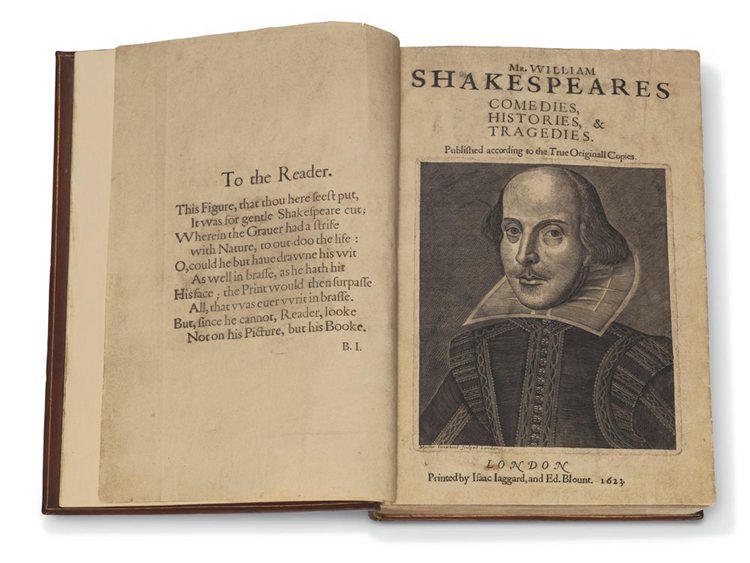 The works of William Shakespeare, one of the greatest poets of all time, are among the rarest and most valuable old books. Even though he died in 1616, his writings are still very important in the world of Western literature.
Shakespeare's First Folio is one of the rarest old books because it was the first authoritative collection of his plays, comedies, tragedies, and histories. It was compiled by his business associates and friends who helped him run his theater.
The 36 plays in Shakespeare's First Folio were put together by two of his close friends, Henry Condell and John Heminge. These men compiled William Shakespeare's works several years after his death.
An estimated 750 copies of this book were printed between 1622 and 1623, despite its many typographical errors. But today, there are only six remaining copies of this book. Despite the global pandemic, it was expected to be auctioned for more than the $6.166 million it sold for in 2001. It was auctioned off for a whopping $9.98 million in late 2020.
2. The Gutenberg Bible Sold $4.9 million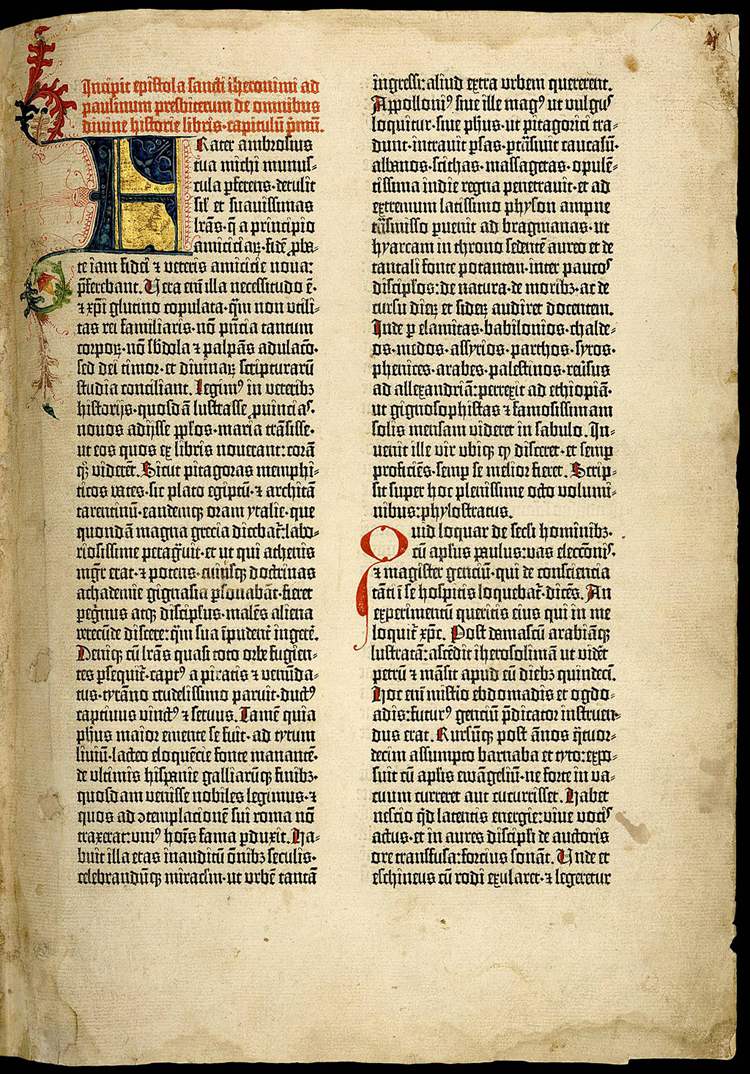 The Gutenberg Bible is another valuable old book, as it was the first book printed on a printing press in 1440 by the author himself, Johannes Gutenberg. The book's first printing was in folio format, which is a rare feature.
It is widely accepted that Johannes Gutenberg, the author of the Gutenberg Bible, was a key figure in printing history, thanks to the development of his printing press. This innovative technique, developed by Gutenberg, was used to make copies of religious texts.
Only about 50 copies of this valuable antique are still in existence, with less than half of the Gutenberg Bible indicating the complete text. This book, however, is extremely valuable, and in 1987, it was sold at Christie's New York auction for $4.9 million.
3. The Birds of America Sold $9.65 million
The Birds of America is a collection of beautiful and detailed paintings by the legendary naturalist John James Audubon. He wrote The Birds of America in 1820 out of a strong desire to describe in detail every bird in North America.
This four-volume antique has been preserved and retains its originality over the years. The original binding created by John Mackenzie preserves the color depth of each plate.
This valuable and rare old book is a 19th-century classic text with a special edition that was sold for $9.65 million during the June 2018 Christie's auction.
4. The Codex of Leicester Sold $30 million
The Codex of Leicester, authored by the great Italian Renaissance man Leonardo da Vinci, is one of the rarest and most valuable antique books. This 72-page old book was meticulously crafted and, as is customary for Leonardo da Vinci, was written backwards.
The book contains over 300 illustrations as well as diary-like entries containing the author's mental texts on scientific observations, future inventions, medical observations, and other topics.
The value of this old book is such that there's no replica of it in the world, and in 1994, it was sold for a huge amount of $30 million. You might be wondering why it isn't called Codex Leonardo. The Earl of Leicester, who was the last person to own this book, gave it its name.
5. The Book of Mormon Sold $35 million
Joseph Smith, the founder of Mormonism, penned the original handwritten manuscript of the Book of Mormon, another rare and valuable book. This old book is one of the central texts of the Church of Jesus Christ of Latter-day Saints.
The original manuscript of this antique book was given to E. B. Grandson for typesetting before being returned to the members of the Mormon church for safekeeping. However, the Book of Mormon was sold in 1903.
The book was returned to the Latter-Day Saints archives in September 2017, but only after a $35 million payment. The first edition of this book sold for $80,000 at an auction in 2018.
What Makes Antique Books Valuable?
The fact that a book is old does not automatically imply that it is not valuable and should be worth only a few dollars on the book market. An old book is considered valuable when there aren't as many of them around as there are people who want to buy them.
This implies that the value of old books is significantly less when there are thousands of copies available in local and online bookstores.
Factors influencing the value of antique books
There are certain criteria that must be met when estimating the antique book market value. Some of them are discussed below.
The Condition of the Books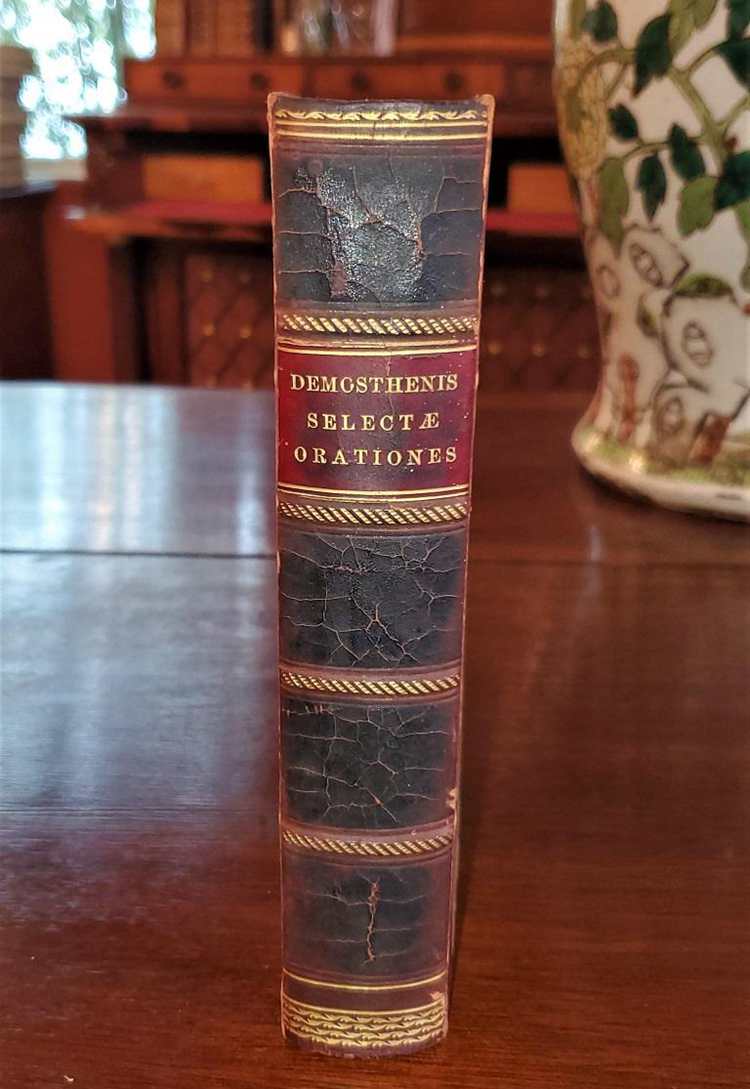 The physical condition of an antique book determines its value, as old books in good condition are extremely rare today. Additionally, antique books have a distinct appearance: they have exquisite leather bindings or hardcovers, and their texts are handwritten or typed using old printing techniques.
The title page must also be in good condition, especially if the book has more than one publisher. If the title page and hardcover are both in good condition, publishing information about the book can be easily obtained, which may increase the book's value.
A rare book that has sold and produced millions of copies over the past century is valuable. Still, the original copy of the book in good condition is worth more and is usually hard to find. The better the condition, the more likely the book is an antique.
The First Editions of the Antique Books
The methods and formats used to print books in the 18th and 19th centuries were different from those used in the late 20th and 21st centuries.
First editions of old books are usually more valuable because they were the first type to be commercially printed with a specific setting before printing methods changed. There are usually only a few copies of the first printing. Limited quantities of these books often lead to scarcity, which eventually raises their value.
How Rare the Books Are
For books to be considered antique, they must have been published a long time ago and be extremely difficult to find today. Antique books are considered rare if the publishing information indicates that they were published in the nineteenth century or earlier, but not later. The methods used in reprinting books then are the complete opposite of what we have in the 21st century.
The author's signature also determines the rarity of antique books. If a famous person or the author signs the book, it is considered a very rare find. A signed, rare old book values more than unsigned copies of antique books.
Also, antique books that were once in the archives of famous people are more valuable, especially if the person wrote in the book.
The value of old books is determined by their rarity and age (though age is not always the only factor). When old books are hard to find, their value goes up. A rare book gains value when it is in high demand but scarce.
The Demand for the Books
Another determining factor in the value of antique books is demand; no matter how rare old books are, they may have no market value if they are not in high demand.
To know the value of old books, they must be in demand, and only relevant and revered antique books are in demand.
How Much Are Your Antique Books Worth?
It is obvious that not all old books are valuable antique books. Some old books are worth a lot of money, but others, despite their scarcity, are not worth much.
There are inscriptions on old books that have a high market value. Some other old books with the same inscriptions, or even personal writings, might be considered to have little to no value. The value of old books is based on how well they are kept. But some books are good value even though they're in bad shape.
The first thing is to scale your antique and be sure it is rare and valuable before you find out its worth. After establishing that your antique books are rare and valuable, determine the current market value of old books.
Having a few photos of the old books makes them more valuable because the photos show so much about them.
It is important to remember that the true market value of valuable antique books is frequently rated and appraised based on the most recent auction sales of antique books within your category of books in order to determine the value of an old book.
That being mentioned, other factors still determine how much antique books are worth on the market. The table below describes how much antique books are worth based on the auction prices of some of the most valuable and rare old books.
The value of antique books is determined by market demand. Still, there is no set range of prices for antique books.
How Do You Determine the Value of Your Antique Books?
Not all old books are valuable, and for any antique to be classified as valuable, it must meet the criteria of rarity, be in sellable condition, and be in high demand in the market, among other things. Some of the reasons are explained below:
Price Comparison:
To determine the value of your book, compare it to other book prices on online bookseller websites and local rare book stores, or consult a book price guide.
In order to get the best idea of the value and price of an antique book, it is necessary to compare it to other similar books in terms of author, edition number, publishing company, and publication date.
The condition of the old books, the types of dust jackets, and the first edition are additional factors to consider when comparing old books. These factors can have a significant impact on the price of a product.
Some similar old books will be provided for comparison to the details and listings of your antique books to know their value. Using the above criteria, look for books that are most similar to the ones you're trying to determine the value of, and check the booksellers' terms for accepting antique books.
Also, to determine the value of an antique, you should check the book market to see how many similar copies are available. On the market, there is no set price for old books. Instead, their monetary value is based on certain factors that are being discussed in this article.
Auction prices for similar old books from a few years ago may not accurately reflect the antique books' current market value. But comparing old books to similar books can help determine their worth.
This will provide you with an estimate of the value of your old books and their current market value.
Dust Jackets: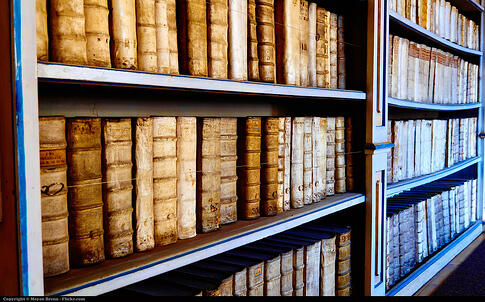 All old books produced and published more than a century ago typically have hardcovers and a dust jacket. This dust jacket, which is also called a dust cover, is used to add beautiful designs or illustrations to these old books.
Antique books with dust jackets in good condition add significantly to the value of the old book, because without quality dust jackets, the value of the old book reduces significantly.
First Editions:
First editions of antique books are more valuable than later editions. To find out how much your old book is worth based on its edition, carefully check the number line to see if it is really a first edition.
Historically, each publishing house had its own system for marking first edition books. The number line is the only way to determine if your book is an original first edition copy. The publication date of an antique's first edition can also be used to determine its authenticity.
Many publishers still include the phrase "first edition" in their titles, even when they reprint the books in subsequent editions. First editions written on old books aren't necessarily the author's earliest publications.
The Demand Level for the Books:
Besides being a first edition in good condition with a good dust jacket, your antique book's value is determined by whether or not the market for it exists.
If there are too many duplicates of an old book in online stores, the book's value will not increase because the market is saturated with copies of that same book. Old books that are no longer in demand indicate a significant drop in their value.
If, after searching through old book online stores and discovering that no similar book can be found, you should take the book to an appraiser to determine its value and how much it is worth.
Hiring the Services of an Antique Bookseller:
The value of antique books can be determined by contacting a rare and good bookseller and inquiring about the current market price of your antique. Rare antique booksellers can tell the value of old books because that is their area of expertise.
Auction Records:
Because many similar books can be used to compare your antique books, antique auction records are a great place to determine the value of old books. Prices of comparable books can help determine how much antique books are worth, assuming they are in good condition.
Compared to Recently-Sold Pieces
Comparing your antiques with recently-sold books is another method for estimating their value. Antique books are typically distinct from modern books, as illustrated in the table below.
Where to Sell Antique Books
Antique books of immense value that are in good condition and in high demand must be sold in the appropriate locations to obtain the best prices for the old books. The majority of the time, buyers of antique books conduct their searches online by visiting the websites of old booksellers and auction sites.
One of the most frequently asked questions is where to sell antique books. It's important to figure out the value of your old books before you decide to sell them. Selling an old book is simple, but one must understand how much the book is worth in the market.
Before discussing where to sell antique books, there are a number of locations where you can easily find them, including rare bookseller websites, local rare bookseller stores, and auction websites.
There are thousands of bookselling websites and individuals selling books. Still, it is best to sell when the rare old books are in high demand. There are several ways to sell antique books, including:
Rare Booksellers' Websites
Many online bookseller websites can assist you in selling a rare or vintage book. Some of them include;
• Antiquarian Booksellers Association Of America (ABBA)
One of the best ways to sell antique books online is through ABAA. It was founded to foster a love of rare books while maintaining professionalism and appropriate ethical standards in book handling. On their website, the ABAA lists the various available rare hardcover books.
To list your antique books on the ABBA website, you must be a member. One of its advantages is that you can reach your target audience through this channel because it has a large number of people who visit the site for rare book updates.
AbeBooks.com is a good website for selling rare antique books online. This rare book seller website has gained many followers and buyers who want to sell or buy rare old books for over a decade.
Like amazon, abeBooks.com allows book owners to sell their used books to book collectors and booksellers. Some other websites that sell old books include Amazon.com, Alibris.com, eBay.com, Etsy.com, and Biblio.com.
This is one of the rare bookseller websites where you can sell your antique books online; they have been selling rare books for over two decades, which has given them a strong footing in the book world when it comes to selling.
Book Deal sells rare books through a large network of bookselling companies. One benefit of selling with BookDeal.com is that you will be compensated for each rare book you sell to them.
BookScouter.com is a rare bookseller that only sells old books with ISBNs; old books without ISBNs cannot be sold on this site. Vendors looking for specific antique books can contact old owners using the ISBN.
There are also auction houses and websites where rare books can be sold to a target audience. However, not all auction houses sell old books online; for quick sales, use auction houses with an online presence.
Online auction sites provide access to many more buyers than traditional auction houses. There are numerous online rare book auction sites where you can sell your antique books for a good price.
Antique Book Selling Tips
In the rare book world, valuable antique books are in high demand. If properly appraised and evaluated, they would be worth millions of dollars. Some pointers to remember when disposing of or selling antique books are:
• High-demand antique books are considered rare, regardless of publication date or printing method. This means that rare books in high demand usually command a higher price than some first edition books in low demand; the price of old books is determined by demand.
• Antique books in good condition sell for more than the ones in poor condition. However, antique books with good dust jackets and binding are often the most valuable. As a result, before selling old books, you should assess their condition.
• Rare books with signatures and inscriptions, particularly from the author or a notable individual, are more expensive. When valuing antique books with antiquarian booksellers, keep in mind that antique books with signatures are worth more than those without.
• Check that your antique books correspond to the similar copies of antique books shown to you for comparison. Book Club Editions are reprint editions that appear to be identical to the book's first edition, but this is not always the case.
When comparing the old books to yours, look at the binding to see if the old books you're looking at are reprinted editions. Then, before selling your antique books, carefully examine similar books to ensure they are a perfect match.
Frequently Asked Questions
Do online bookstores provide appraisal services?
Yes, but in order to determine the exact value of old books, it is best to take them to an appraiser for a formal appraisal, during which an expert will provide an estimated value and worth of the old books. To get started, look for free online book appraisals.
How do you keep a 100-year-old book in good condition?
A 100-year-old book can be preserved by storing it away from heat and moisture, or by duplicating it.
Is it better to store books flat or upright?
You want to keep your books standing up on a flat surface. Keep in mind that if you store them on the floor, they will perish more quickly.
Conclusion
Rare books, like any collectible item, are often regarded as valuable and should be worth millions of dollars, but this is not always the case. Some antique books have little to no market value, and the book's worth is small. If you have any inquiries regarding the book price guide, please leave a comment below.