The Swiss watch industry was going through tough times in the late 1970s. The rise of quartz watches, cheaper to produce, threatened to end the entire Swiss industry.
As Quartz watches became increasingly popular, the Swiss watch industry lost its "glamor" and stagnated.  Since the release of the first model – Swatch has been known for its simple yet iconic designs that have become synonymous.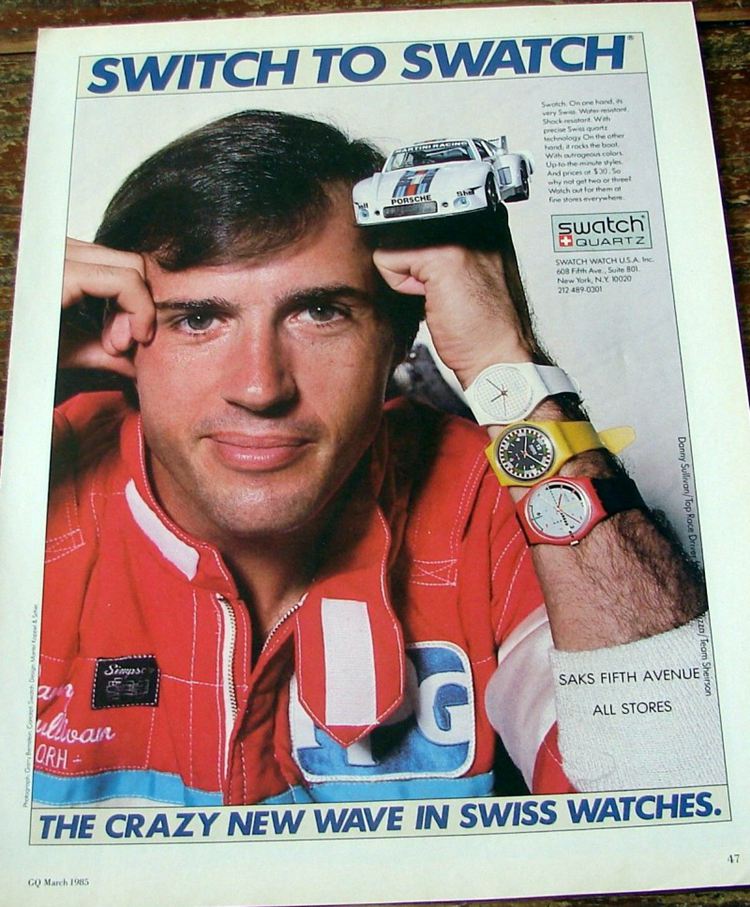 The 80s: The Debut of the Swatch Watch
Around 1983, Nicolas Hayek, the CEO of the Swatch Group, decided to launch a line of cheap designer watches designed by Marlyse Schmid and Bernard Müller named Swatch. The idea was to make a watch designed to get people excited about fashion and style rather than merely the time.
While the Swatch Brand has made every watch, the brand is most well-known for its colorful watches. Hayek's mission was to design a watch that would stand out from the crowd and draw attention.
Swatch introduced polymers, unbreakable Plexiglas, and other innovations to produce a low-cost and high-style watch. The watches were designed to appeal to the younger generation and be fashionable. The brand was an instant success, with its distinctive design and low price.
Most people also question the watch's limited release. The term 'limited release' refers to a watch that is only available in limited quantities and intended to be a collector's item rather than a mass-produced one. They release limited-edition models as well as their general release models.
General release models and limited-edition models differ mainly because limited-edition models typically come with a different type of material or a unique feature. Creating a watch with a personalized message or commemorating an event are other possibilities.
What is a Swatch?
The early Swatch watches exhibited unique designs that set them apart. These designs featured vibrant colors and distinct lines. The Swatch watch is one of the most popular and widely recognized watch types in history.
Swatch is a term commonly used to describe stylish but inexpensive watches with a great deal of variety. Swatch brand has been in the watch business since 1983 and has produced over 1500 different watch models.
The design of the Swatch watch is very simplistic, but it is also very modern. The Swatch watch comes in plastic straps with buckles to secure the watch to your wrist.
Why Swatch?
Swatch watches are still highly sought after today. Swatch is renowned for its stylish Swatch watches, so it's no surprise they've collaborated with fashion icons such as Madonna, Grace Jones, and Michael Jackson.
Professional athletes and high school students alike used to wear them. However, only a handful of Swatch watches survive from the 80s that aren't replicas or copies. Most of them are extremely difficult to find, given that they never received any major advertising campaigns.
In addition, most of the originals are available via private dealerships, so finding one isn't as easy as buying a replica. Still, even though they're still relatively hard to get, here are 10 Swatch watches from the beginning of the brand that you can buy without breaking the bank.
Swatch Watches from the 80s: The 10 Most Valuable Watches
If you're a 90s kid, then you'll remember those huge and colorful Swatch neon watches. I know I do. Of course, now they don't make them anymore, but you can find Swatch watches still available today.
Today, vintage watches are one of the most promising investments. Check out this list of the most valuable Swatch watches from the 80s. Let's look at some of the top valuable Swatch watches from the 80s.
1. Kiki Picasso
$22,600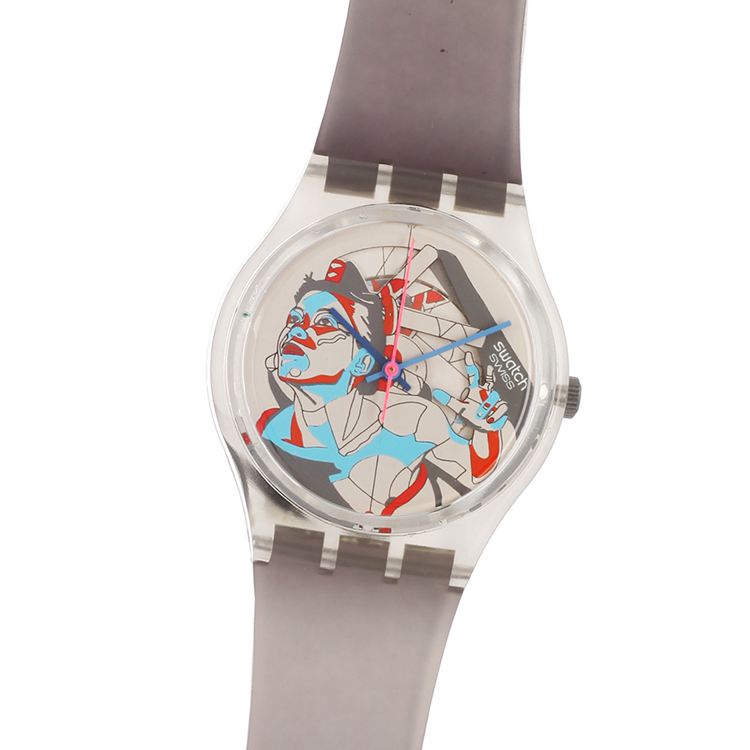 Taking the art of timekeeping to another level, the Kiki Picasso by Swatch is a masterpiece from the 1980s. The Kiki Picasso has been hailed as one of Swatch's most expensive watches in history. French artist Christian Chapiron designed it.
The Kiki Picasso is a Limited Edition watch from the Spring/Summer collection. The number of Kiki Picassos made was 140 pieces, out of which 120 were given away.
Today, the estimated price of Kiki Picasso is $22,600. This product is intended for those who want a highly desirable, collectible piece.
2. Andrew Logan's Jelly Fish
$10,300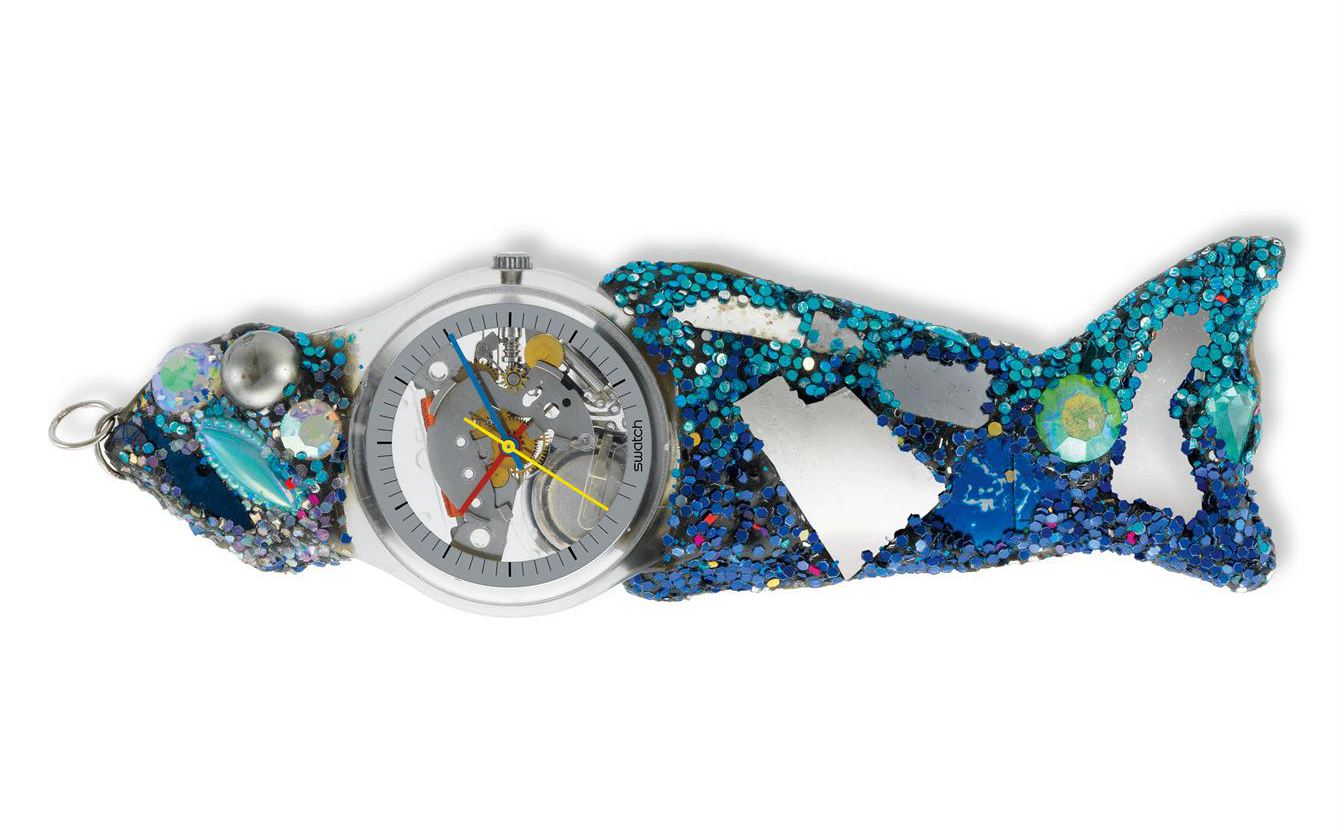 No offense, but we appreciate minimalist designers who also have a sense of humor. Andrew Logan's Jelly Fish Swatch Watch, which resembles a brooch more, features a transparent plastic face that pays homage to the company's original Jelly Fish series.
However, what makes this watch unique is its whimsical textile watchband, which can be adjusted to a wide range of wrist sizes thanks to a clever yet simple clasp.
You can even remove the watchband and swap it with others to match your formal or casual wear. This limited-edition watch is in extremely high demand and is priced at $10,300. The Jelly Fish watch is gender-neutral and will work with any outfit.
It is an excellent gift for fashion-forward women looking for a unique piece of jewelry to accent their clothing. The watch is a gorgeous addition to anyone's collection or a wonderful gift for someone special.
3. Oigol Oro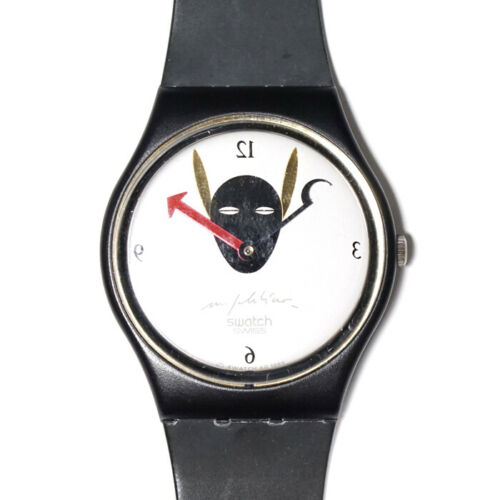 This swatch watch features a 12-hour dial and has an estimated value of Oigol Oro is $8,500. It was designed by Mimmo Paladin (an Italian artist), a prize-winner model, in 1989.
Since this model is no longer in production, it is extremely rare. Vintage Swatch Watch Oigol Oro is a sophisticated design that takes Mephistopheles's classical character and twists it with a luxurious vibe and a devil-may-care attitude.
The artist's words:
"A Swatch watch is not a decorative object but a timepiece that aim to tell time. It is like a humorous vanitas, an industrially produced symbolic representation of passing time."
A striking watch with a subtle style, the Oigol Oro is elegant and dainty, a watch fit for men. The Swiss watch has a diameter of 33 millimeters. Whether you wear a suit, jeans, or a t-shirt, this watch goes well with both. It has a timeless, elegant design element and will make you the most casual, classy person in the room.
4. Keith Haring Swatches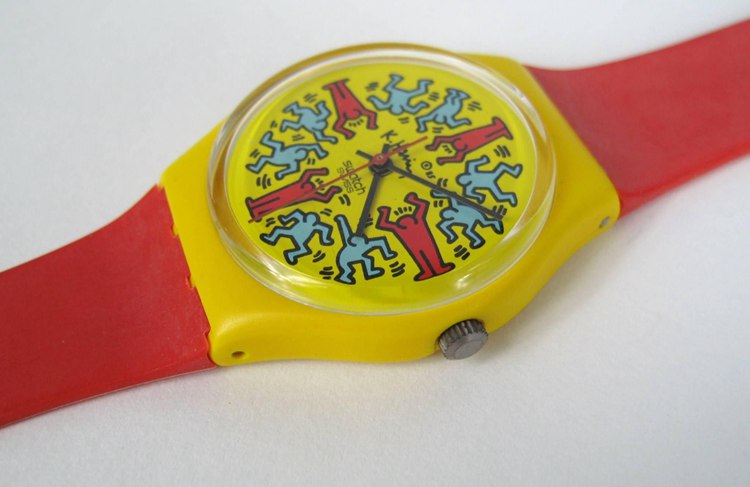 Keith Haring's lasting legacy continues to live on in various ways: the Keith Haring Swatches. Keth Harings designed four different Swatch watches; among four, one was signed by an artist.
Some of Keith Haring's swatch watches are now collectible pieces. The Keith Haring Swatch is very limited and hard to get.  Keith Haring's logo adorns the watch face. The most sought-after Swatch is the Modele Avec Personnages, which has a listed price of $1750.
If you have the extra scratch to spend on an investment, the Modele Avec Personnages is an excellent choice. The watch is in mint condition, making it a great collectors' Swatch for any fan of Keith Haring's art.
5. Breakdance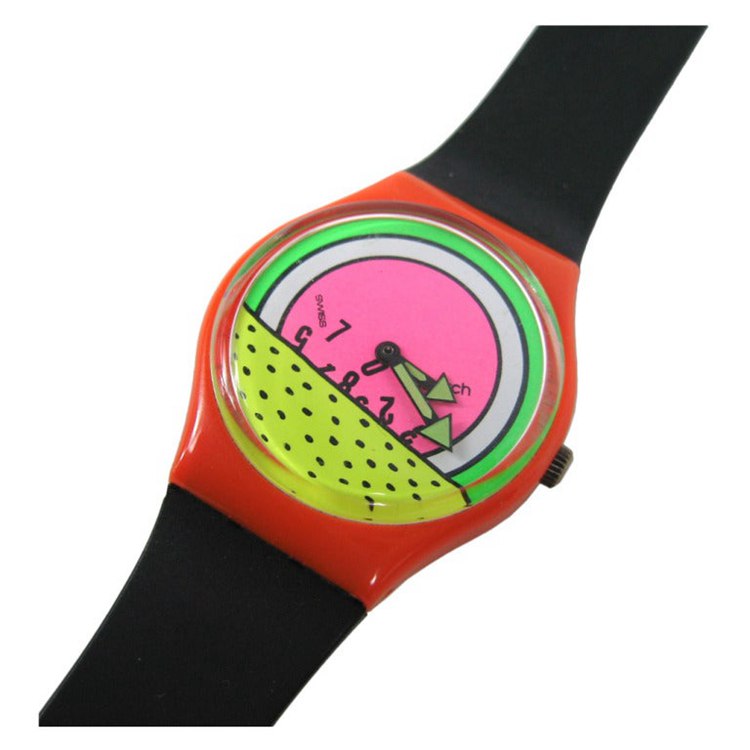 This Swatch Breakdance watch featured Keith Haring. It was designed by Marlyse Schmid and Bernard Mueller (inspired by the Keith Haring Breakdance poster).
It features a black and green dial with a pink and yellow background and a flexible black rubber strap. A glass cover protects the watch's face. It's a hip-hop watch with an orange case.
Featuring the Keith Haring Breakdance poster, this rare 1985 limited edition collectible is sold only in the USA. The production was limited to 9999 pieces.
6. Swatch Velvet Underground 1985 GZ999W and GZ999B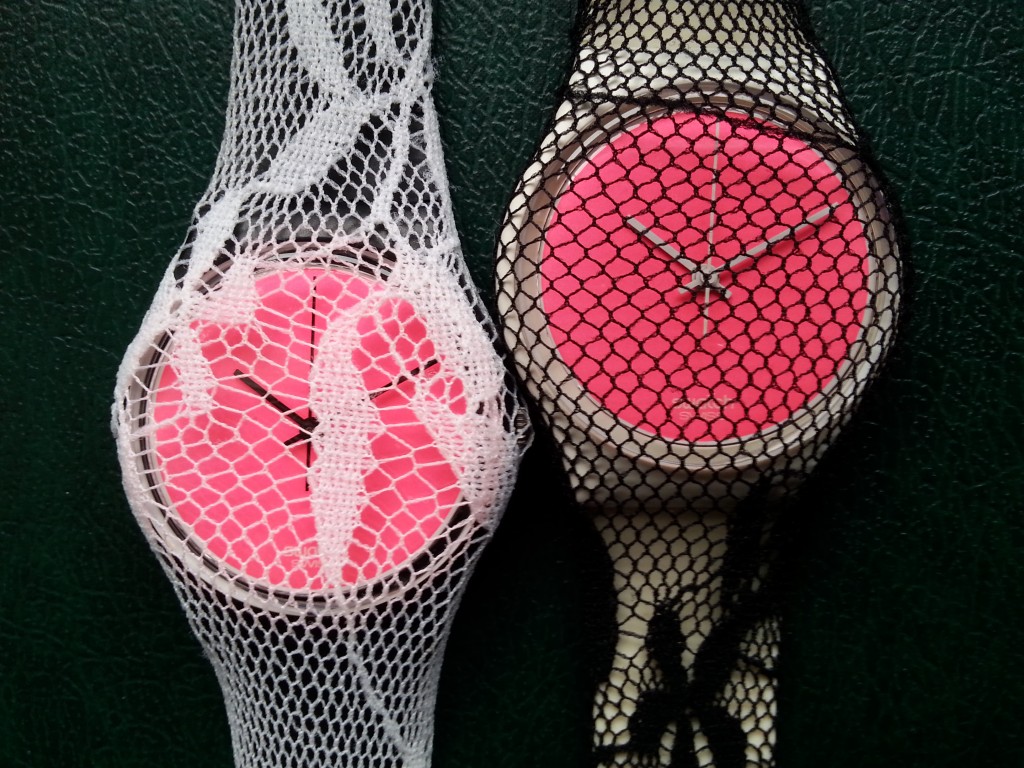 The 1985 Swatch Collection is known to be the most valuable. In 1985, Swatch made The Velvet Underground limited edition watch, designed in two swatches.
It is selling for over $3,000.00 online. This 1985 Velvet Underground Swatch is a rare piece to come across. It was released in 1985, during the height of the synth-pop era, and paying homage to the band The Velvet Underground.
Experimental, psychedelic and punk best describe the band's music. These types of descriptions also apply to this rare watch.
7. 1983 Original Swatch
The original Swatches were frank and straightforward; they didn't have any unique designs or knick-knacks. However, collectors would bid for these vintage classics at an estimated value of $1,125.00.
A product from the Swatch Company, this watch is available in an assortment of colors. It's a practical watch for a practical generation.
8. Vintage Swatch Watch Pago Pago GL400 1987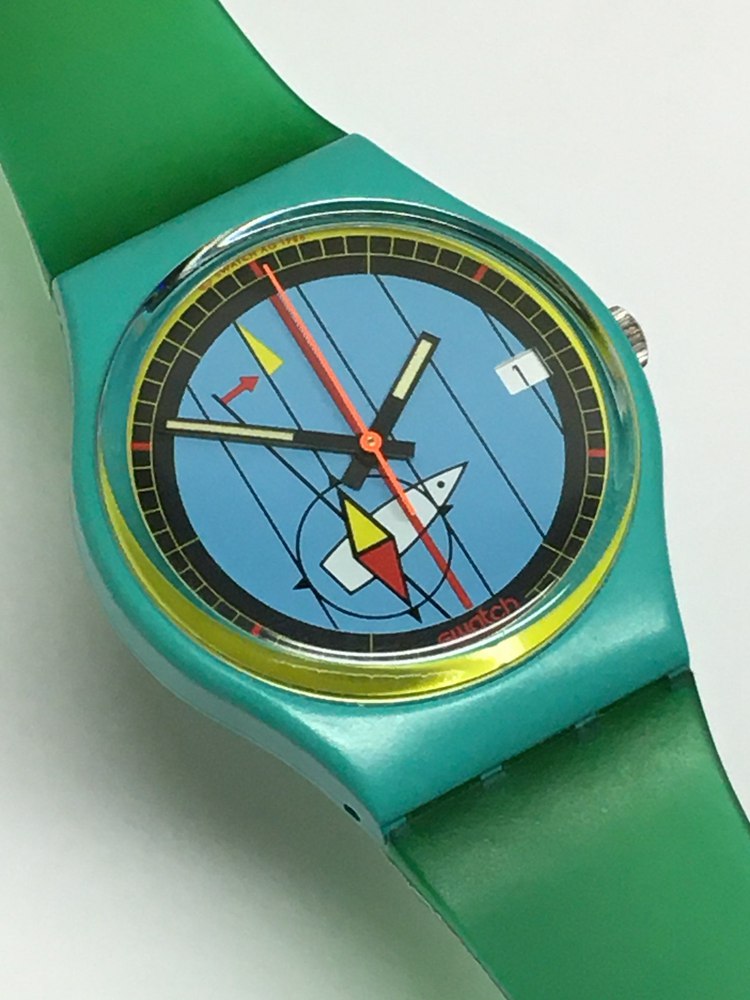 The Vintage Swatch Watch has a minty fresh look and feels great on the wrist. The band comprises flexible, textured jelly material in aqua teal.
The face of this watch is blue, and it shows time and date. The hour and minute hands glow in the dark. The Pago Pago GL400 is a vintage collector's item from the Spring Summer Collection, 1987, and a great addition to any watch collection.
9. Chrono Tech GB403
We know that you're looking for high-quality vintage watches online, and the GB403 is precisely the type of watch that you need. It is black and red, with a red hour hand and a black date. The case diameter is 33mm; fits up to a 7-inch wrist.
This Vintage Swatch Watch is made of plastic and features a quartz movement. It's both stylish and functional. The black and red combo is perfect for anyone looking for a modern vintage wristwatch.
This watch is from the 1984 Fall-Winter Collection, a collection of watches with bold and striking designs. This watch is lightweight and easy to wear. The watchband is made of plastic and is comfortable for any wrist. Wear it casually because it doesn't have a leather band.
10. Osiris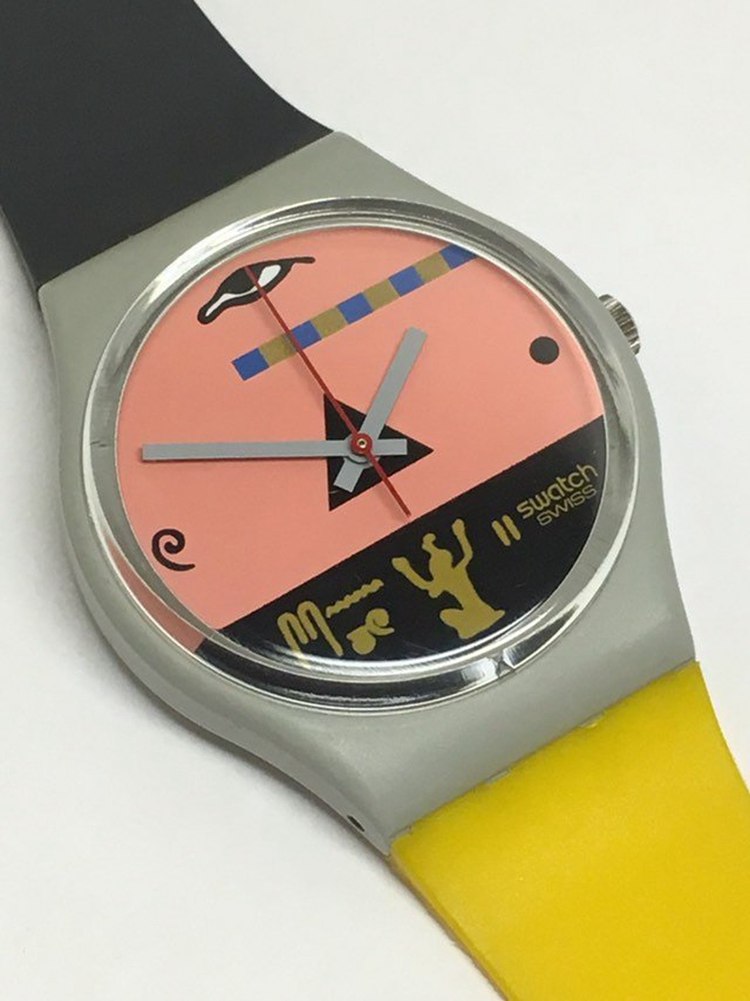 It has a lot of fascinating history to it. In Egyptians eyes, the underworld God was the protector of the dead, the judge of the souls, and the one who assisted the deceased in crossing over to the afterlife.
It features an eye as the 12 number, which is a symbol of good health. This watch, however, is not at all serious.
This watch captivates the beauty of the ancient past with a modern design that you will not find anywhere else. It is water-resistant. This design is a masterpiece that will leave an impression on vintage watch collectors.
The watch is part of the original Swatch collection released in 1986. You can buy this watch in excellent pre-owned condition. The original stainless steel, silver-tone watch looks like stainless steel, but it consists of plastic material in reality. It's a great collector's piece.
Do I Have a Limited Edition Swatch?
A limited release is a small production run of a watch intended to be a collector's item rather than a mass-produced item. Swatch is known for their general release models, but they release limited-edition models.
The main difference between the general release and the limited edition model is the limited edition models will have some unique feature or a different type of material used in the watch.
Other uses include commemorating an event or making a unique watch with a signature. There was something unique about the early designs of Swatch watches.
There were bright colors and distinctive lines. Swatch watches are among the most recognizable and iconic types of watches. Swatch watches are inexpensive, stylish, and come in various styles.
The Swatch brand has been manufacturing watches since 1983, and its models number well over 1500. Swatch watches are rather straightforward in design, but they are also very fashionable. Swatch watches have plastic straps that buckle so that you can fasten them to your wrist.
Conclusion
As late as the 1970s, Swiss watchmaking faced financial difficulties. It would have been impossible for the Swiss industry to survive with quartz watches, cheaper to produce.
Due to the popularity of quartz watches, Swiss watchmakers lost their appeal and stagnated. With their iconic yet straightforward designs, Swatch watches have become synonyms with simple style.
The good news for serious Swatch collectors is that the original watches remain rare. Authentic Swatch watches consider being among the finest wristwatches ever produced.
You could easily spend $10,000-$20,000 on a new Swatch model, but if you want an authentic vintage Swatch watch, you'll need to break out the piggy bank.